It's that time of year again – when people everywhere spend money they don't have to buy things nobody needs, all in the name of rampant consumerism and holiday cheer! Kidding aside, we're actually big suckers for any excuse to bring your whole tribe of love together to laugh and sing and eat and maybe get into burping competitions.
But what do you get for that awesome vandwelling nomad in your life? Vanlifers are notoriously difficult to shop for – the whole "extreme minimalist, cramming-your-life-in-a-van, valuing-experiences-over-possessions, anti-consumerist" thing doesn't exactly scream "buy me stuff."
We've often wished there was an easy list we could point to when loved ones ask us what we want for a Christmas / birthday / National Pancake Day gift. Too many times we've received something that's unnecessary for our lives and we end up donating, returning, or re-gifting it. We know all these gifts come from a place of love and generosity in your hearts. But our lifestyle is such that if we don't need a thing, we just don't have the extra space to keep it.
In the interest of eliminating needless consumerism and increasing gift utility worldwide, here's our list of gifts that any vanlifer will find useful. Everything on here is something that most people living in vans should enjoy – so stick to this list and you'll have a happy nomad on your hands this holiday season!
1. Amazon Gift Card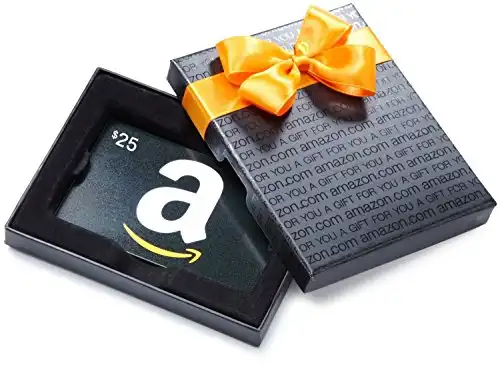 Amazon has literally everything, including lots of stuff that vanlifers use. And if that nomad you know is in the process of building their van, Amazon is a great one-stop-shop for any van build. We bought almost everything we used in our build on Amazon, and we order from Amazon probably once a month on the road.
But how do nomads get Amazon shipments on the road, you ask? Easy! If you have friends or family in the area you're in, you can ship to them. Or you can ship packages to any Post Office via general delivery, then just pick it right up. Shipping to private businesses like shipping companies is also an option, and in some places there are Amazon Lockers that make picking up packages on the road super convenient. So rest assured, your vanlifer will love an Amazon gift card, no matter the occasion.
2. A Bag of Avocados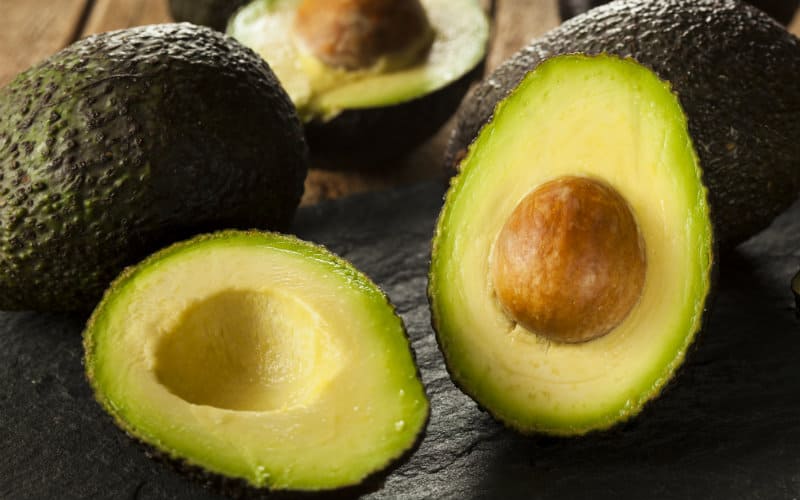 This is one of the best gifts you can give a vanlifer. There's just something about living in a van that makes you want to eat ALL the avocados, ALL the time. Vanlifers come from all walks of life and drive all kinds of different vehicles, but the thing that unites us – aside from the whole nomad thing – is our obsession with avocados. Plus, they make great stocking stuffers. So bring on the avocados this holiday season! (Yes, they need an entire bag – the more the better).
Pro tip: Look for a bag with avocados in different stages of ripeness. This legendary tactic ensures that some will be ready to eat right away, and some will ripen up just when we want to eat them.
3. Walmart Gift Card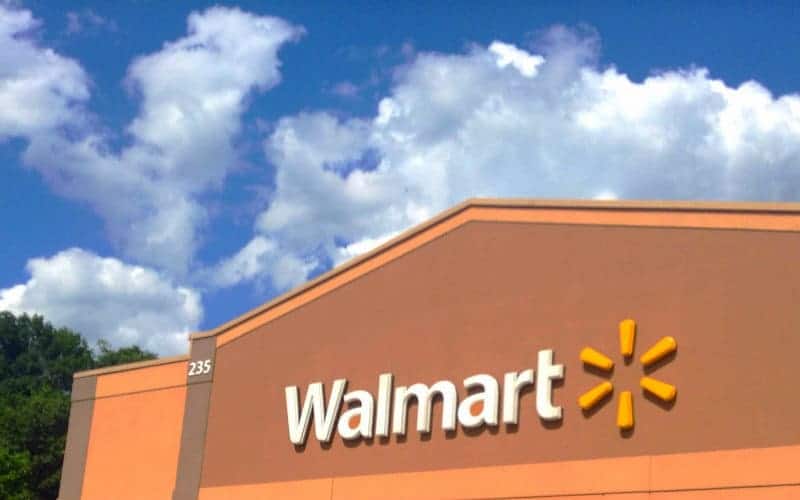 Walmart photo by Mike Mozart, licensed under CC 2.0
We know, we know. The relationship that many vanlifers have with Walmart is more than a little ironic. But it's just so… convenient. Not only is Walmart a safe place to spend the night when you're passing through a town, they also have groceries, and water, and camping gear, and hardware, and kombucha, and anything else you might need. Sure, in principle vanlifers prefer to shop local and organic, but buy us a Walmart gift card and we'll definitely put it to good use.
4. United We Van Cookbook: Recipes for the Road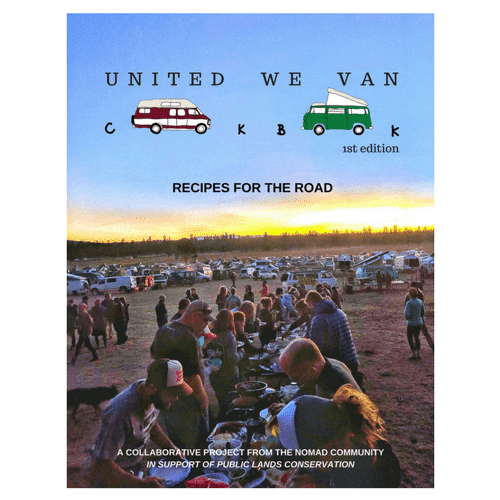 One of the best things about living in a van is the awesome nomadic community. There's truly no better collection of motivated, inspiring, entrepreneurial, caring, and respectful people on the entire planet. The United We Van Cookbook is a community effort to give back to our national public lands – the places where many of us nomads live, work, and play.
This 100+-page ebook features awesome recipes that you can cook in a van – or anywhere – and all of the proceeds directly benefit The Nature Conservancy. So buy a copy of the United We Van Cookbook for the nomad in your life, and show them that you care about them and the places they call home!
5. Baby Wipes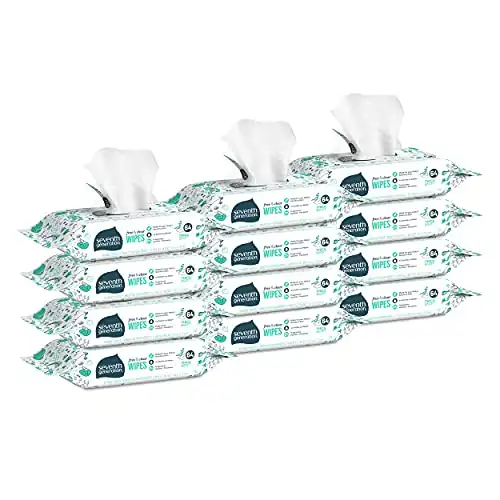 We travel in all kinds of climates. We live in totally different vehicles. We explore the world in our own unique ways. But we all benefit from baby wipes. They're great for pooping in the woods (make sure to pack them out!), and they make for a quick and easy "shower" when a real shower isn't an option. We can never have enough of them in our van. Anything you need to clean or wipe, baby wipes have your back!
6. Flying J Gift Card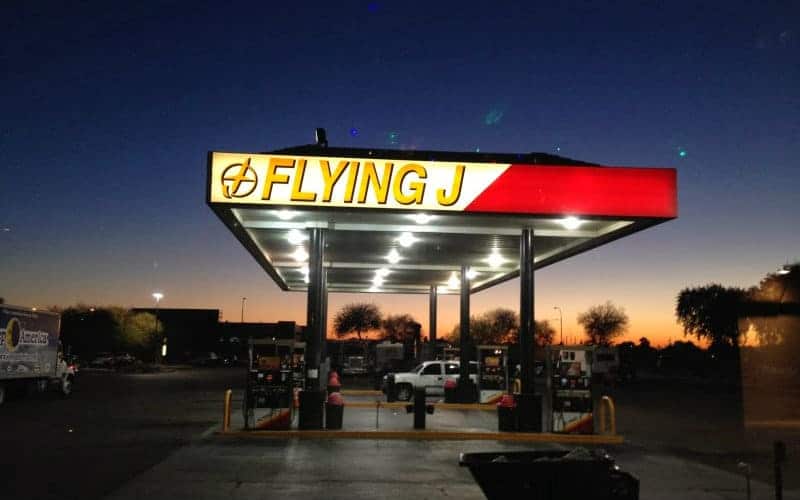 Flying J photo by tarheelcamper, licensed under CC 2.0
Flying J is much more than a truck stop. It's a place to get gas, use the bathroom, grab a quick bite, and they'll even let you sleep in the parking lot. Flying J is super van-friendly – it's our preferred pit stop on long interstate travel days. And with over 700 of them scattered throughout North America, your favorite vandweller will have a chance to gas up and get a good night's sleep no matter where their travels bring them.
7. A Big Bag of Turmeric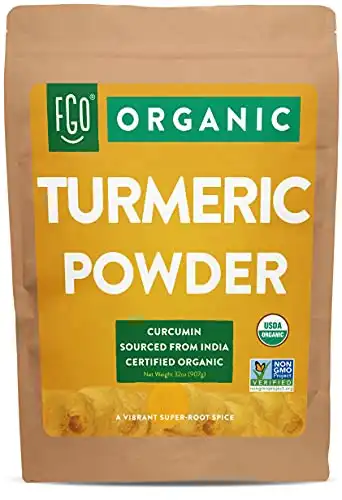 Turmeric is so prevalent among the vanlife and new-age-y crowd it might as well be called hippie dust. It's a delicious additive to food – everything from organic tofu curries to cage-free fried eggs benefit from a good dash of turmeric – and its anti-inflammatory and medicinal properties make it a top supplement for all those health-conscious vanlifers. Now if we could only agree on how to pronounce it!
8. Rover Gift Card (for Vanlifers with Dogs)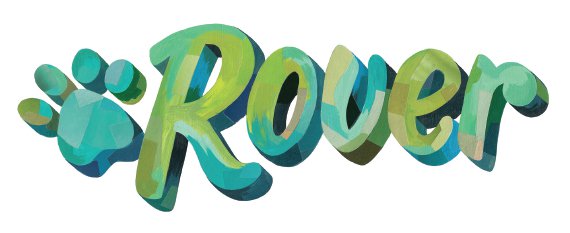 If your dear vanlife friend or family member has a dog, consider getting them a gift card to Rover. While we all love our four-legged companions, it's nice to get away every once in awhile for a date night or to check out a new town without worrying about what's dog-friendly. Rover is like the Airbnb for dog sitting – you can find an awesome sitter just about anywhere for an affordable rate. We've used it a few times on our journey, and it's a great gift option for pet-owning nomads everywhere.
9. Anything Dr. Bronner's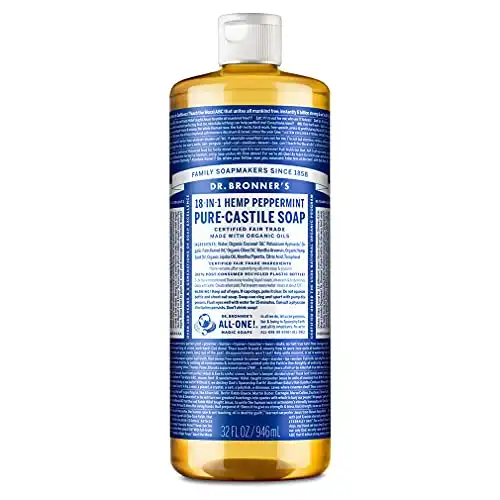 From soap and toothpaste to hand cream and lip balm, Dr. Bronner's makes some awesome products that vanlifers love. Their products also don't have any of the harmful chemicals found in mainstream items. We've been religiously using their Peppermint Castile Soap for years and can't get enough of it. With how little we shower one bottle lasts us literally forever, and since it's biodegradable we can use it to bathe in the wild. To top it off, all Dr. Bronner's products are made with 100% certified fairtrade and organic ingredients!
10. REI Gift Card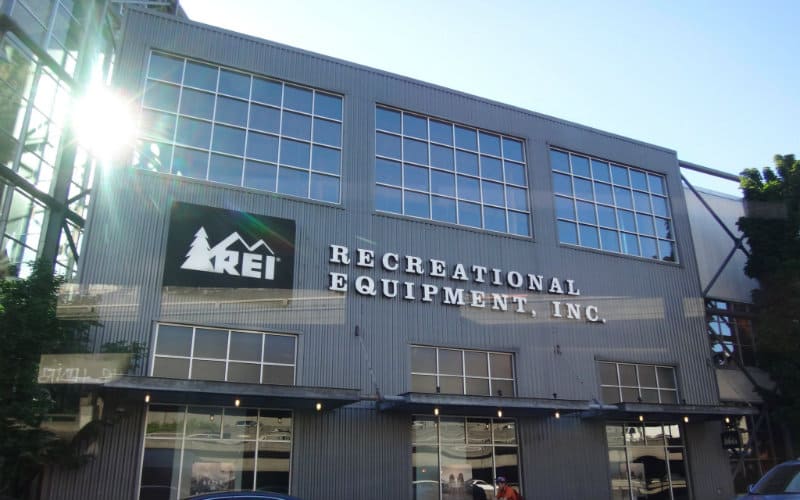 Recreational Equipment Inc. (REI Co-op) Seattle photo by Herb Fong photography, licensed under CC 2.0
REI is where us vanlifers go for a real treat yo'self experience. There's something for everyone there, especially for outdoorsy people who turn camping into a lifestyle like us. But just about everything in REI has such a hefty price tag. That's why we enjoy the occasional REI gift card to help knock down the price of those super-comfy Smartwool socks or those awesome FlexLite camping chairs. Trust us, there's something your vanlifer loved one wants from REI but just hasn't been able to justify pulling the trigger yet. Help them out with an REI gift card!
11. National Parks Pass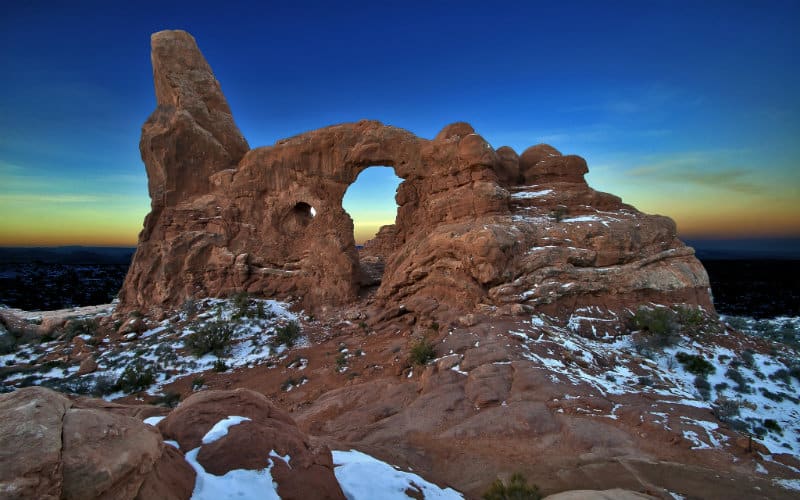 Arches National Park, Utah photo by Norm Erikson, licensed under CC 2.0
Our national parks truly are gems, and we love visiting them when we're nearby. But those admissions prices add up over time – unless you get the annual pass. For just $80, you can give your favorite vanlifer access to every national park (and many other fee-based national public areas) for an entire year. Now they won't have any excuse for avoiding the stunning beauty of Glacier National Park's Going-to-the-Sun road, and they can marvel at the volcanic rock formations of Idaho's Craters of the Moon National Monument as many times as they want!
12. Really Nice Coconut Oil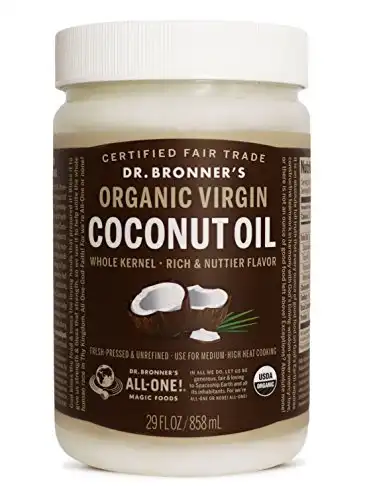 Coconut oil is one of those versatile items that different types of vanlifers can find different uses for. It doesn't need to be refrigerated, it's great for cooking, it puts the "bulletproof" in Bulletproof Coffee – you can even rub it all over your skin. Coconut oil is everywhere in vanlife, but the good stuff ain't cheap. Pick up a nice jar of top-quality coconut oil (like Dr. Bronner's Organic Virgin Coconut Oil) and the nomad you know will definitely appreciate it!
13. Trader Joe's Gift Card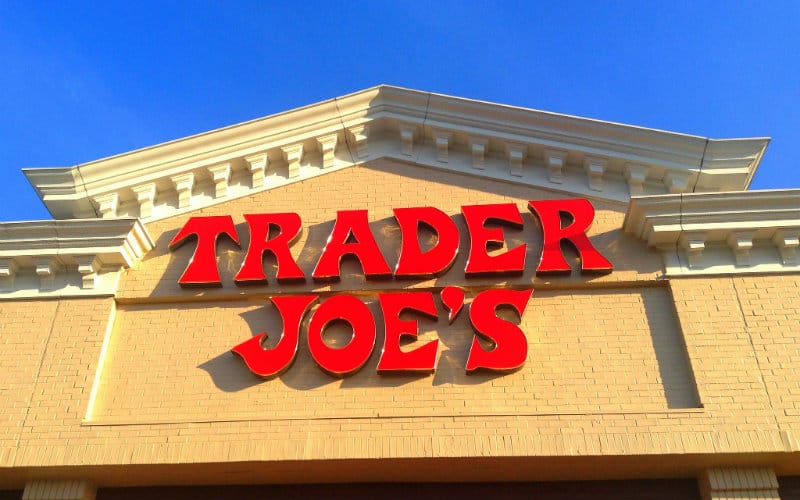 Trader Joe's photo by Mike Mozart, licensed under CC 2.0
There are a few grocery stores that vanlifers love shopping at, but Trader Joe's has the advantage of being a national chain that also sells everything we want to buy. Whenever we're in a remotely urban area, we seek out the nearest Trader Joe's to find great deals on things like fresh produce, organic goat's milk, and craft beer. So get your vandwelling loved one a Trader Joe's gift card and know they won't be disappointed!
14. Something Creative You Make Yourself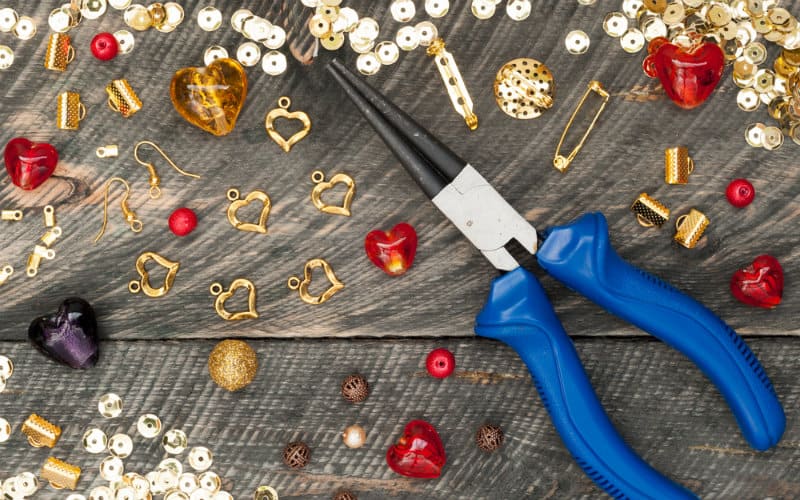 As nomads engaged in the radical act of creating our own lives, we're big fans of creativity and personal expression in all its forms. Whether you're an artist, a musician, a snow sculptor, or an aspiring finger painter, we would absolutely love to receive something you made yourself as a gift. To use an old cliche, it's the thought that counts – and giving us something creative is not only very thoughtful, it's also a little piece of yourself that we'd love to see!
15. Washington State Shower Tokens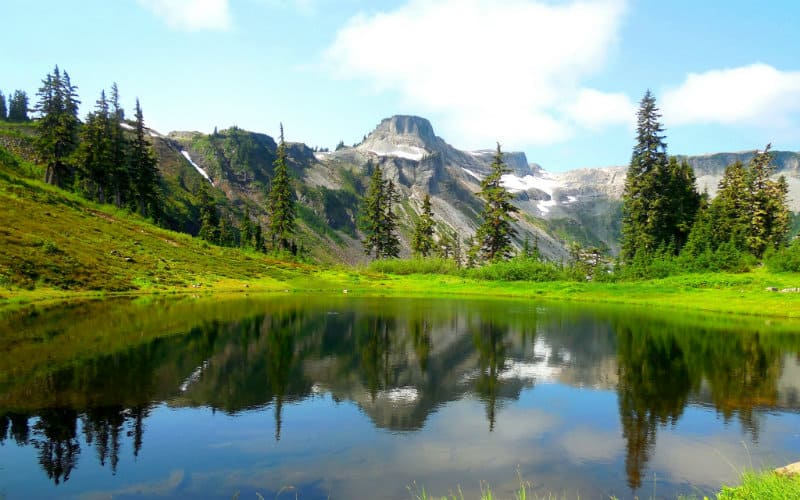 Photo by Karen Molenaar Terrell, licensed under CC 2.0
If you live in a van, chances are you'll end up in Washington at some point. Which is awesome. Between the ocean, the mountains, and the haunting evergreen forests, Washington is one of those states that draws nomads in droves. But they don't exactly make it easy to shower at their state parks. No, their showers are not free, or even coin-op. The state of Washington has their own currency, known as tokens, just for taking showers. So get the nomad in your life some Washington State shower tokens, and rest easy knowing they'll (probably) shower at least once when they're out on the road.
16. GoWesty GoBucks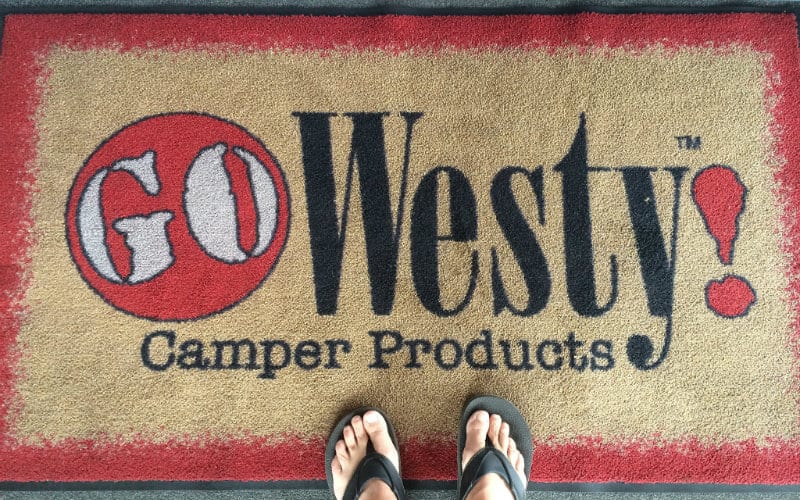 2014-06-19 10.53.27 photo by old_sk8r, licensed under CC 2.0
GoWesty is a shop in California that specializes in restoring and upgrading the iconic VW Westfalia campervans, affectionately known as "Westies." GoWesty's GoBucks are good for items at their online store, which features a variety of innovative products geared mostly to people who own Westies (but there are also some cool things that anyone in a van can use).
How do you know if your favorite vanlifer owns a Westy? They'll tell you!
17. A Heartfelt Letter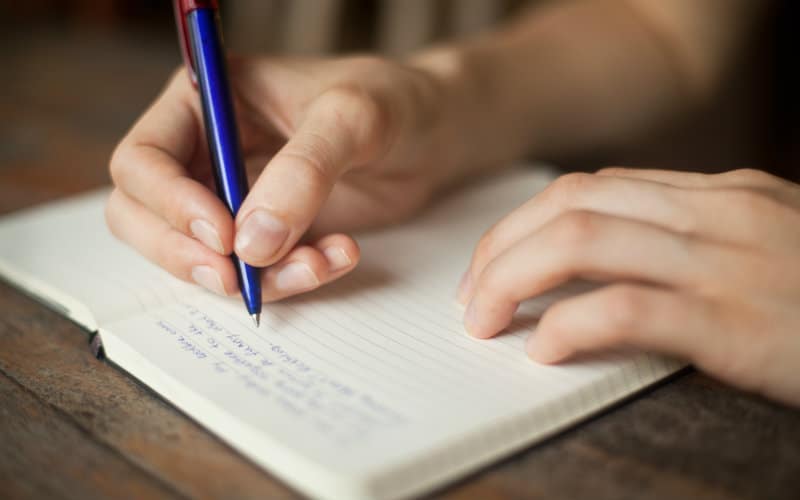 This might be the best gift on the list, and not just for people living in vans. There's nothing like a good ol' fashioned pen-and-paper letter for letting someone know that you care about them. And that's what gifts are really all about anyway – showing that you care. So put that credit card away and write your loved ones a letter this year. It will be a gift that they'll cherish forever, while that random thing you got them last year "just because" is already fading from memory.
When in Doubt… Ask!
If you really want to make sure you're getting a good gift for the vanlifer you know – just ask them! Not bringing material possessions into their life without permission is perhaps the best way to show you respect and value their lifestyle choice. But chances are there's something your favorite vanlifer really does want or need, and you can easily find out what that is. By asking them this simple question, you can be sure you're giving them a useful gift and not just another thing that will end up at Goodwill in a week!
For more awesome vanlife tips, helpful van build guides, and jaw-dropping photos, be sure to follow us on Instagram @gnomad_home and on Facebook. Cheers!