Some of the biggest logistical problems that full-time nomads face revolve around not having a permanent residence. When you don't have a fixed address, it can be very difficult to do many things that you need to do in today's society, such as:
Get a driver's license
Register your van
Apply for insurance (auto, medical, etc.)
Get bank accounts
Pay taxes
Register to vote
We ran into this problem head on in the fall of 2018. We had been in Missouri for the Midwest Vanlife Gathering in the spring, but we left the state and booked it out West without realizing that John's driver's license was about to expire in October.
We obviously both need valid driver's licenses. So we were left with the following choices:
We could drive all the way back to Missouri, which wasn't ideal since we were over 2,000 miles away.
John could fly back to Missouri for a couple of days to renew his driver's license.
We could take this as an opportunity to look into alternative options that might work better with our lifestyle.
The more we thought about it, the less it made sense for us to keep our status as Missouri residents.
We don't live there anymore, we don't rent or own any property there (or anywhere, for that matter), and we don't plan on doing so anytime soon.
So why are we still paying the 6% Missouri state income tax? Why are we locking ourselves into returning to Missouri periodically to renew driver's licenses and have the van inspected? Figuring something else out could reduce our tax bill and make things much more convenient for us in the long run.
Luckily, there are a few states out there that make it easy for full time travelers to establish domicile, get driver's licenses, and register vehicles, even if they have no fixed residence. Those states are South Dakota, Texas, Florida, and Nevada.
Choosing to "Move" to South Dakota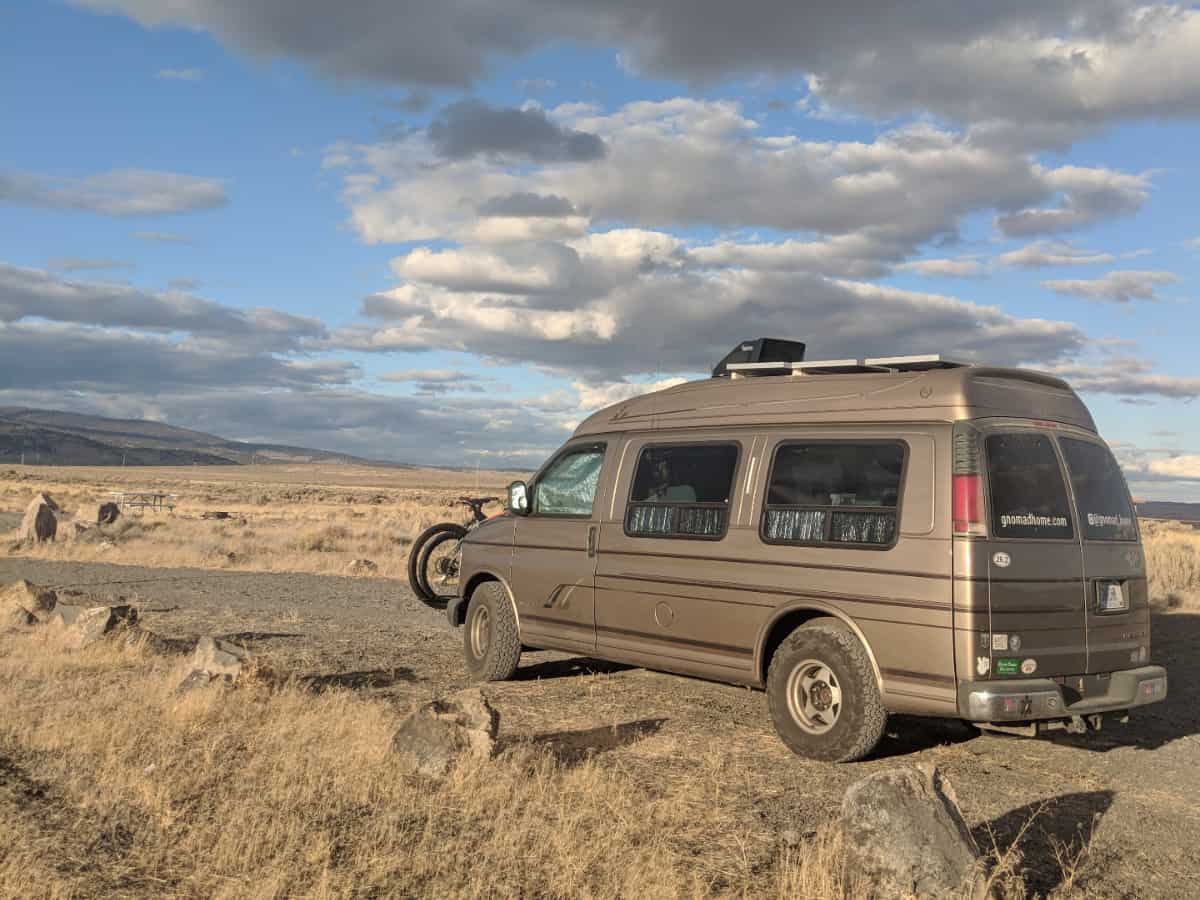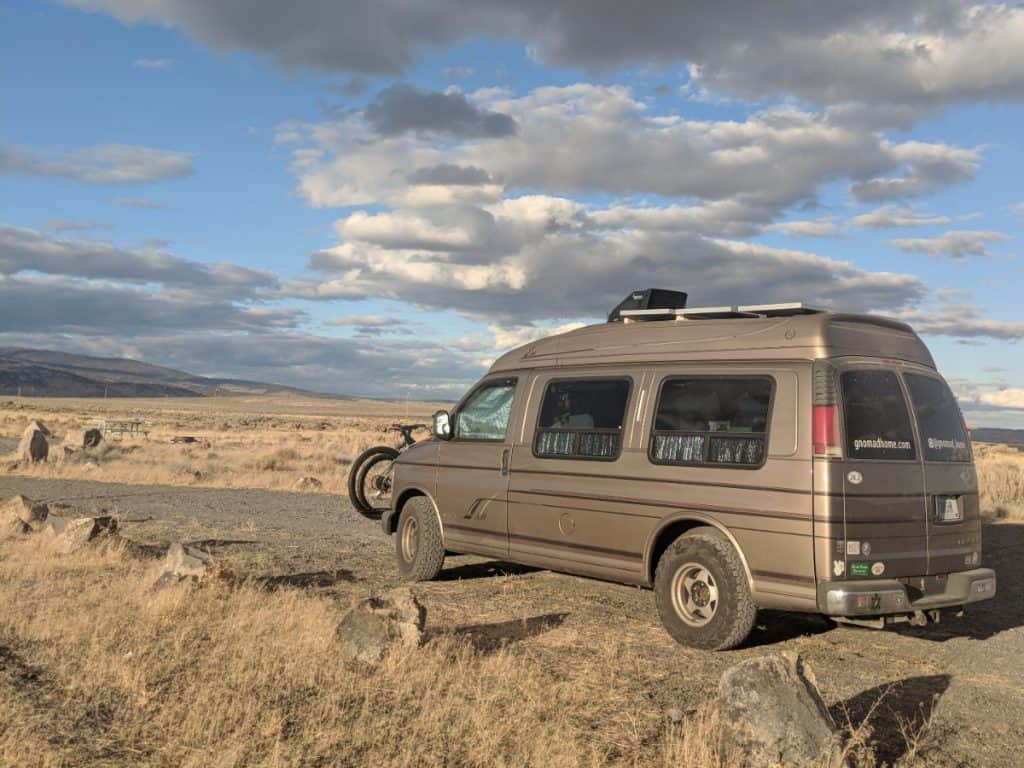 After heavily researching our options, we decided that South Dakota made the most sense for us. It had the fewest barriers, and it was the quickest to drive to (aside from Nevada – but because they require a one-month campground stay before granting residency, that wasn't an option for us at the time).
Plus, there are a ton of benefits to establishing domicile in South Dakota as a nomad:
It is downright easy to do.
You only need to be in South Dakota for 24 hours to establish residency, so it's a quick in-and-out solution for travellers.
Once you get your driver's license it's good for 5 years, so you only need to spend 24 hours there once every 5 years to maintain a valid driver's license! (Side note: South Dakota is quite a beautiful state, so we highly recommend spending time there regardless)
You don't have to be physically in the state to register vehicles. Most mail forwarding services will take care of this for you.
There's no state income tax!
Vehicle insurance rates are some of the lowest in the country.
Those are some pretty awesome benefits! There are some drawbacks, though, namely a lack of health insurance options compared to many other states.
Health insurance is a tricky issue for nomads in the first place, and if you have regular need of a doctor it might make more sense to establish domicile in a state that's at least near where you spend most of your time.
Disclaimer
There are many factors that go into choosing the best domicile state for you. Do not make this type of decision just because you read about it on a blog, including this one. Do your own research, because there are a lot of things to consider. To give you a starting point, we write all about the ins and outs of different domicile options in this post.
Here are the requirements for establishing domicile in South Dakota as a nomad:
Sign up for a mail forwarding service (about $150-$200 per year, give or take).
Stay in a campground, RV park, or motel in South Dakota for one night. Make sure to obtain a receipt that lists your name(s) and your mail forwarding address.
Bring your receipt, mail forwarding paperwork, and two forms of ID to the DMV.
Sign the "nomad affidavit" that they give you, which says that South Dakota is your legal state of residence and that you intend to return there whenever you're done travelling full time.
Walk out with your new driver's license!
That didn't sound too bad. But to get our driver's licenses we had to physically be in South Dakota.
The issue for us was that we were camped out near Bend, Oregon at the time and had to be back there in a week for an obligation. So we had one week to drive the 1,200 miles from Bend to Rapid City, SD (on the western edge of the state), get all of this done, and drive another 1,200 miles back. Time for an adventure!
Mission: Establishing South Dakota Residency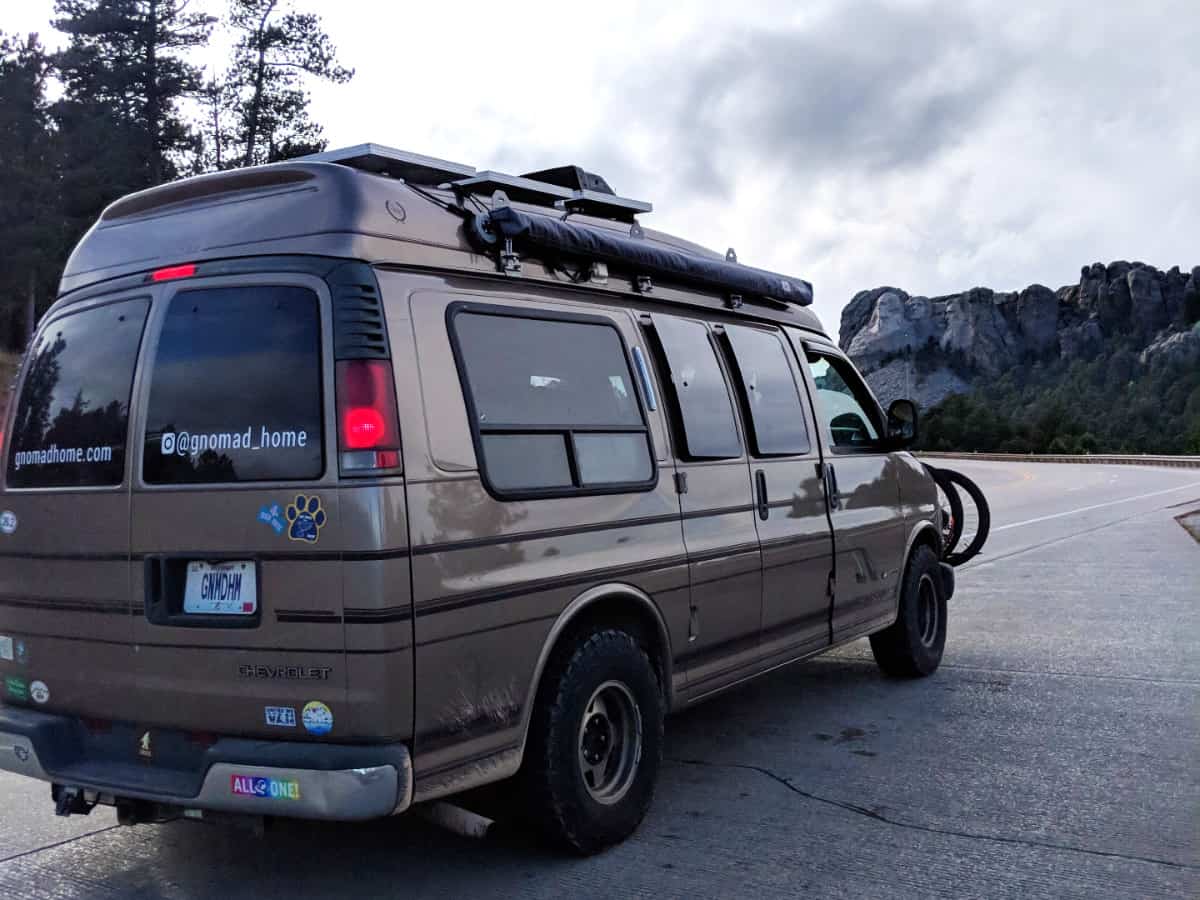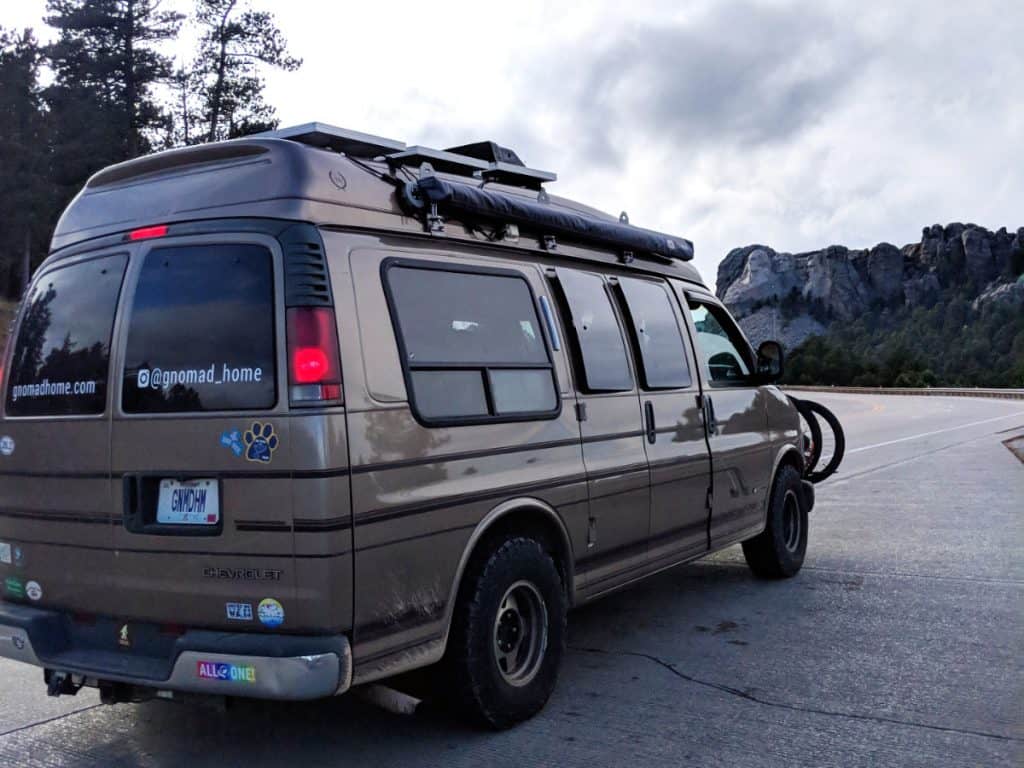 Step 1: Finding a mail forwarding service!
The first requirement to establish domicile in South Dakota is to sign up for a mail forwarding service in the state.
Mail forwarding services give you a physical street address (not a PO Box) that you can use as your "residence" address. They will receive your mail for you and send it out to you upon request (see our Mail on the Road post for tips on getting your mail while travelling). Many of them will also walk you through the whole residency process, register your vehicles for you, and offer mail scanning services.
The most-used mail forwarding services for establishing SD Residency are:
After looking into all of these companies, we settled on Your Best Address. They have a solid array of available services and competitive prices, they do a good job of walking you through the residency process, we got a good vibe from their customer service, and they came recommended by other nomads that we know.

We think Escapees is a great option as well because of the additional benefits of an Escapees membership. But their SD service has the wrinkle of giving you a legal address in SD but a mailing address at their headquarters in Texas. We thought it would be simpler to just deal with one address.
Important Note
There was a bit of a flap in 2018 over the unexpected closure of My Dakota Address, a mail forwarding service that was widely used by the vanner and RV communities. The suddenness of this closure put many nomads in tough situations with their mail, vehicle registrations, and insurance. It also gave rise to a lot of rumors, speculation, and conspiracy theories that they were shut down by the government, and that the whole South Dakota residency thing might soon be shut down.
But it looks to us like they simply went out of business, which is not uncommon with some of the more "mom-and-pop" mail forwarding operations. Because of this, we highly recommend doing your research and going with an established company that has a solid history and many employees.
South Dakota has been cracking down on vehicle registrations recently. Because of how easy it is to register vehicles there (and the lower sales tax and lack of property taxes), people from neighboring states have been registering their new vehicles in SD to avoid paying taxes. Because of this, if you do not have an SD driver's license, you need to show proof that you're signed up for mail forwarding for at least one year in order to register a vehicle. This is not an issue for nomads looking to establish SD residency and register vehicles there.
Step 2: Getting paperwork notarized!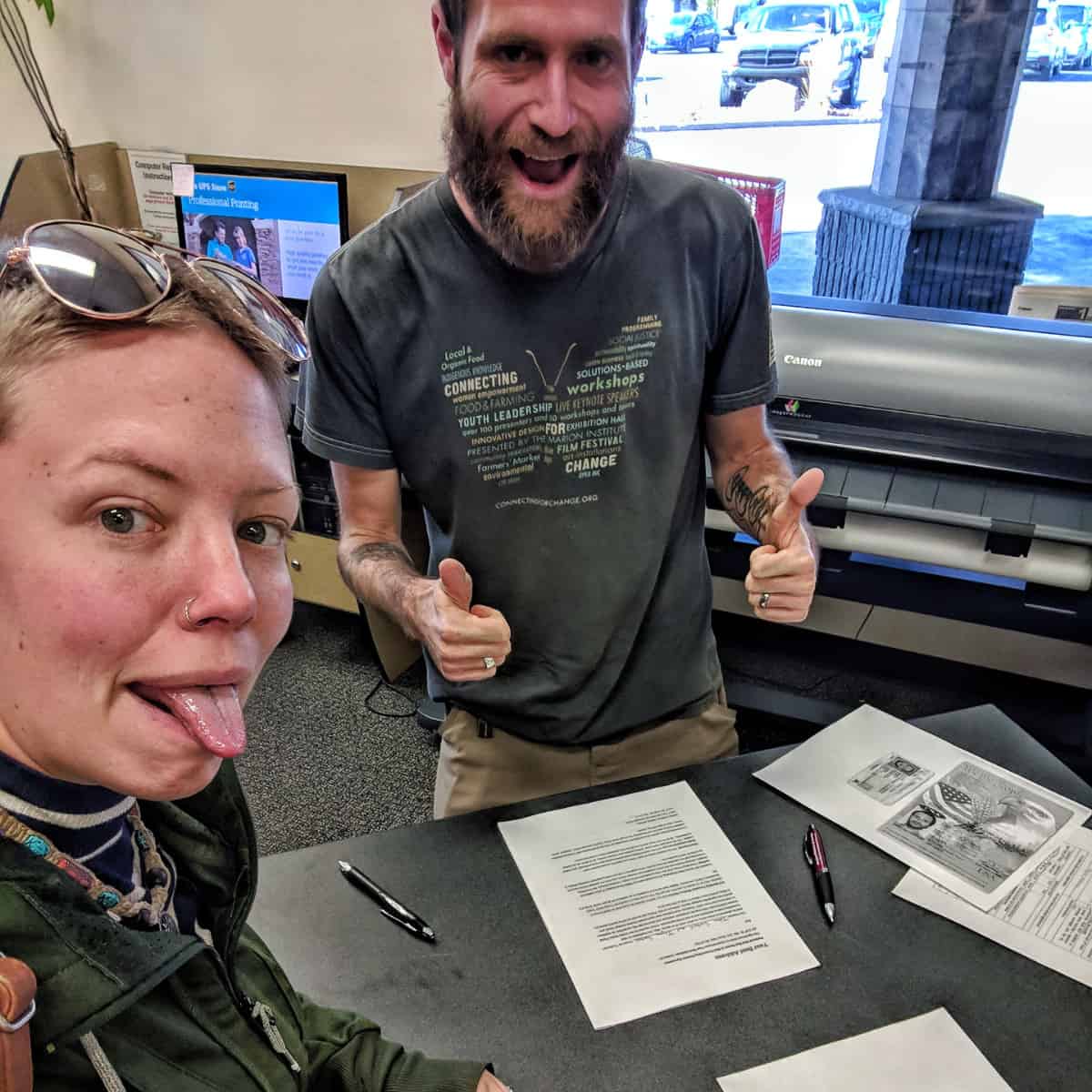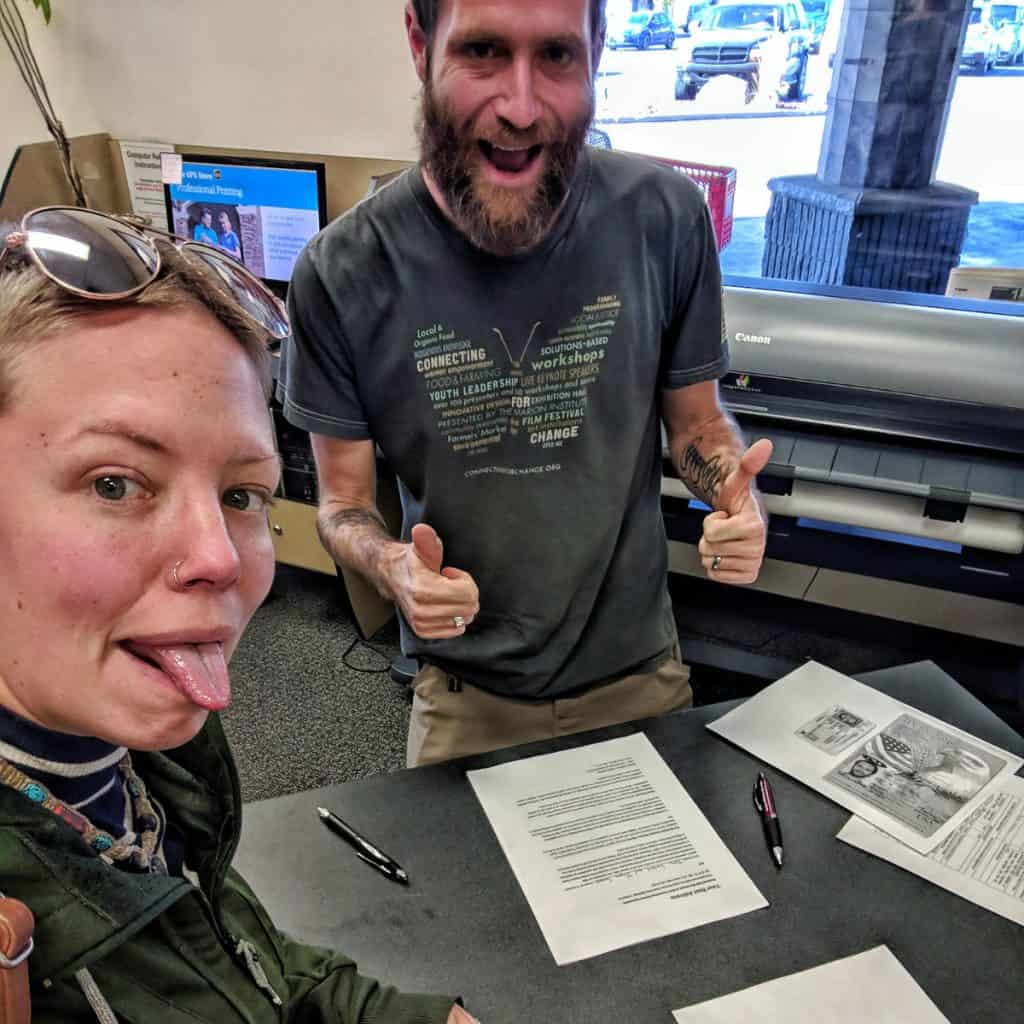 Once we signed up with Your Best Address, they sent us a packet of forms that we had to sign and get notarized (if you're not registering vehicles there's only one form you need to have notarized).
So, we headed down to the friendly neighborhood UPS store in Bend! Most UPS stores have a notary, and since there are stores everywhere we've used them to notarize things a few times on the road. Getting documents notarized at a UPS store typically costs about $5-$10 per stamp, depending on the location.
After our documents were all squared away, we popped over to the Post Office and sent them Priority Mail to Your Best Address.
Step 3: Drive to South Dakota!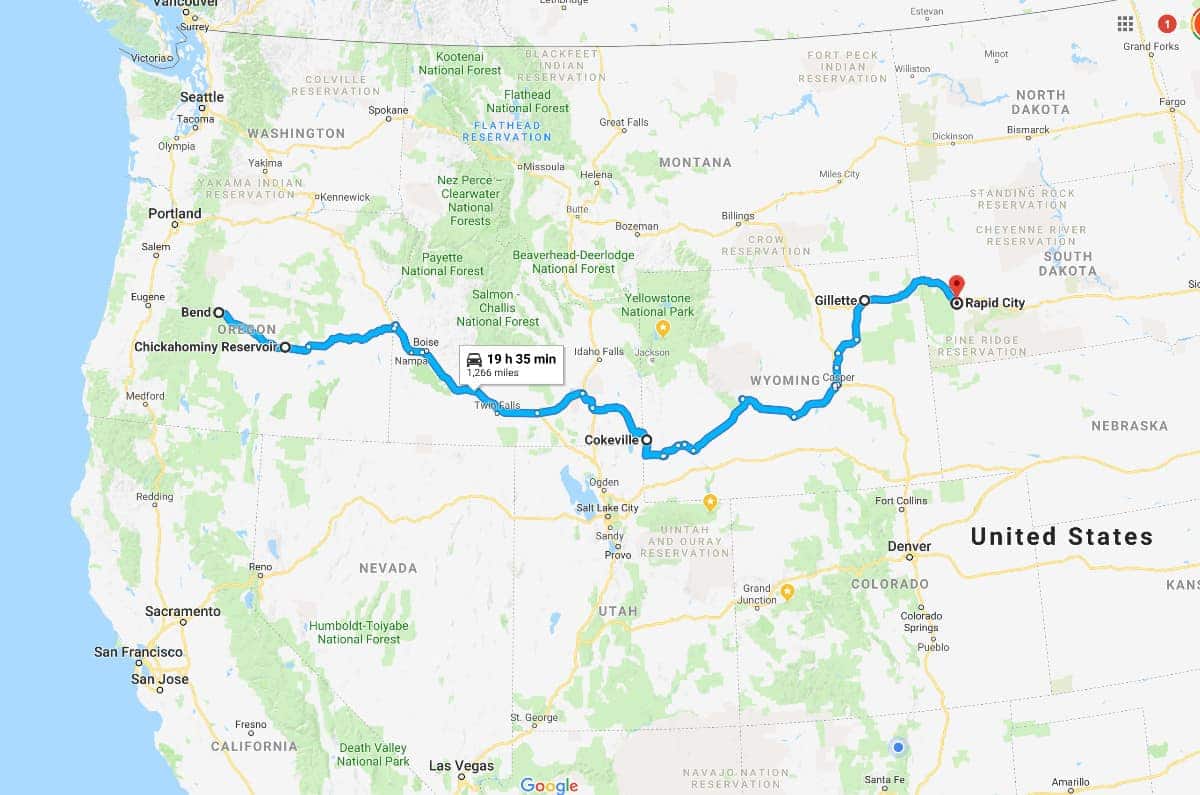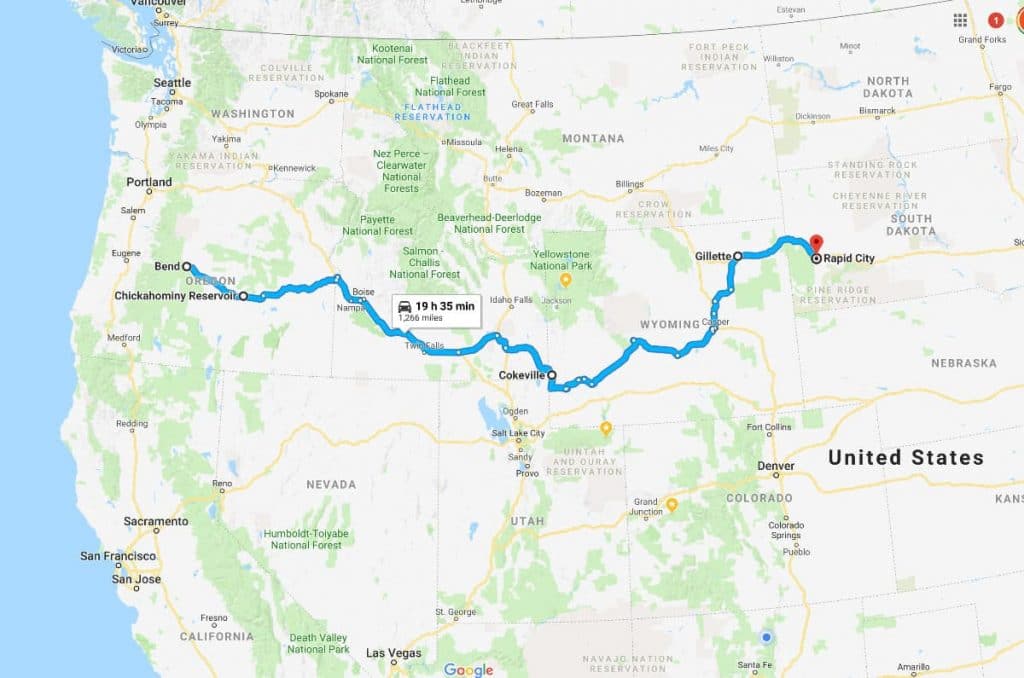 Once our paperwork was off in the mail, we hopped in the van and started driving east. The first night we stayed at a pretty sweet BLM campground about two hours east of Bend. Then we drove clear across Idaho, spending the next two nights at Flying J's on either side of Wyoming.
After three days of nonstop travel, we finally entered South Dakota. As we drove east across the plains, the looming silhouettes of the Black Hills appeared in the distance. We soon found ourselves driving through a haunting forest in the midst of painting itself for fall, with mountains towering all around us.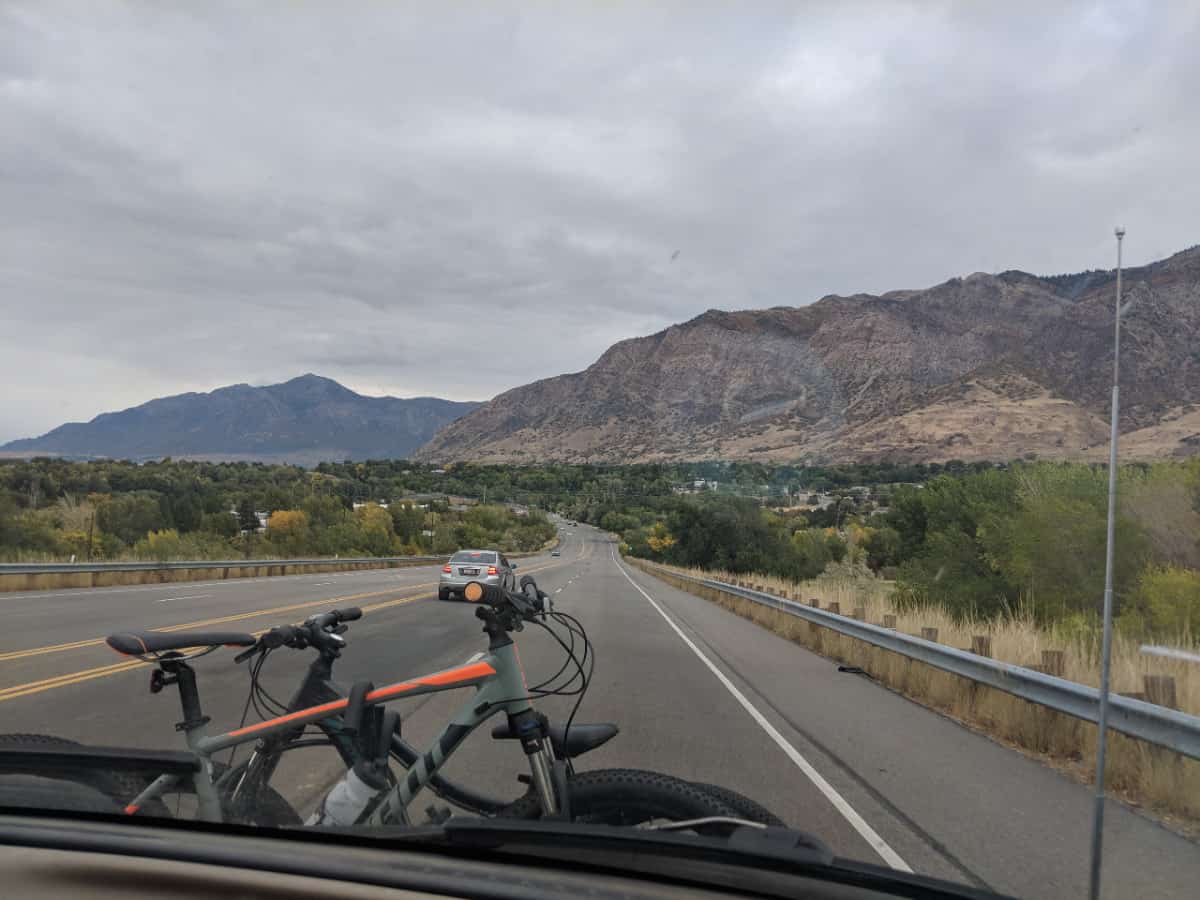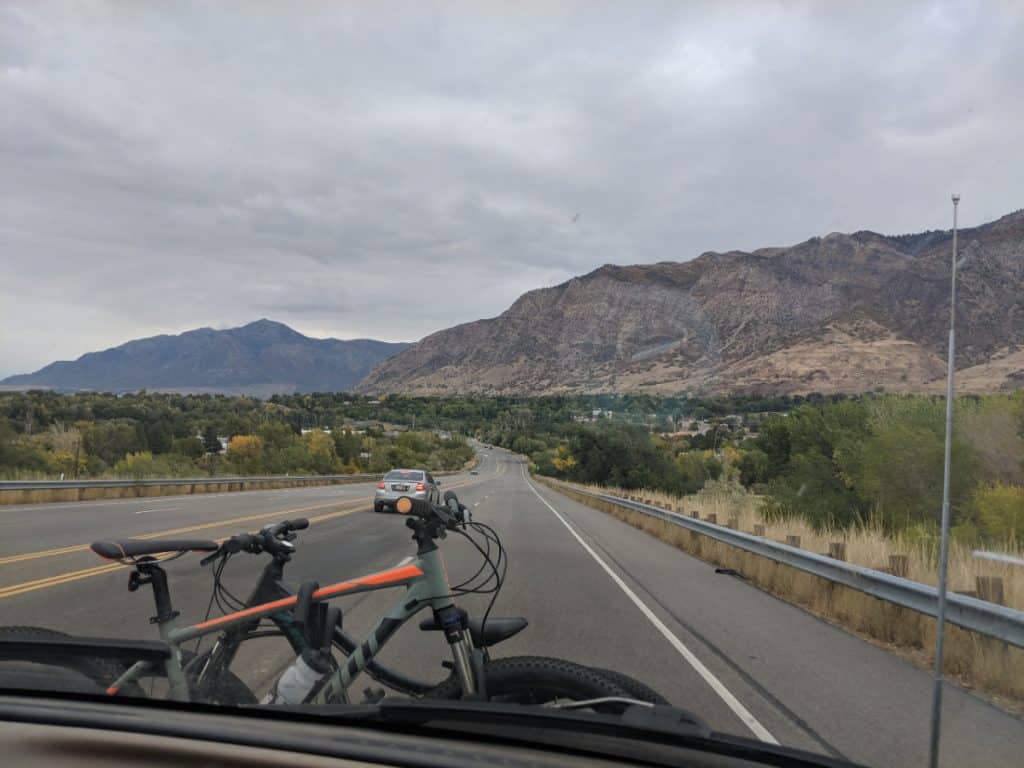 It was one of the most beautiful drives that we've yet taken. And – bonus – there's an awesome dog park on the far eastern edge of the Black Hills, right when you cross into Rapid City. "Maybe we actually will settle in South Dakota some day," we thought.
Step 3: Camp at a campground for one night!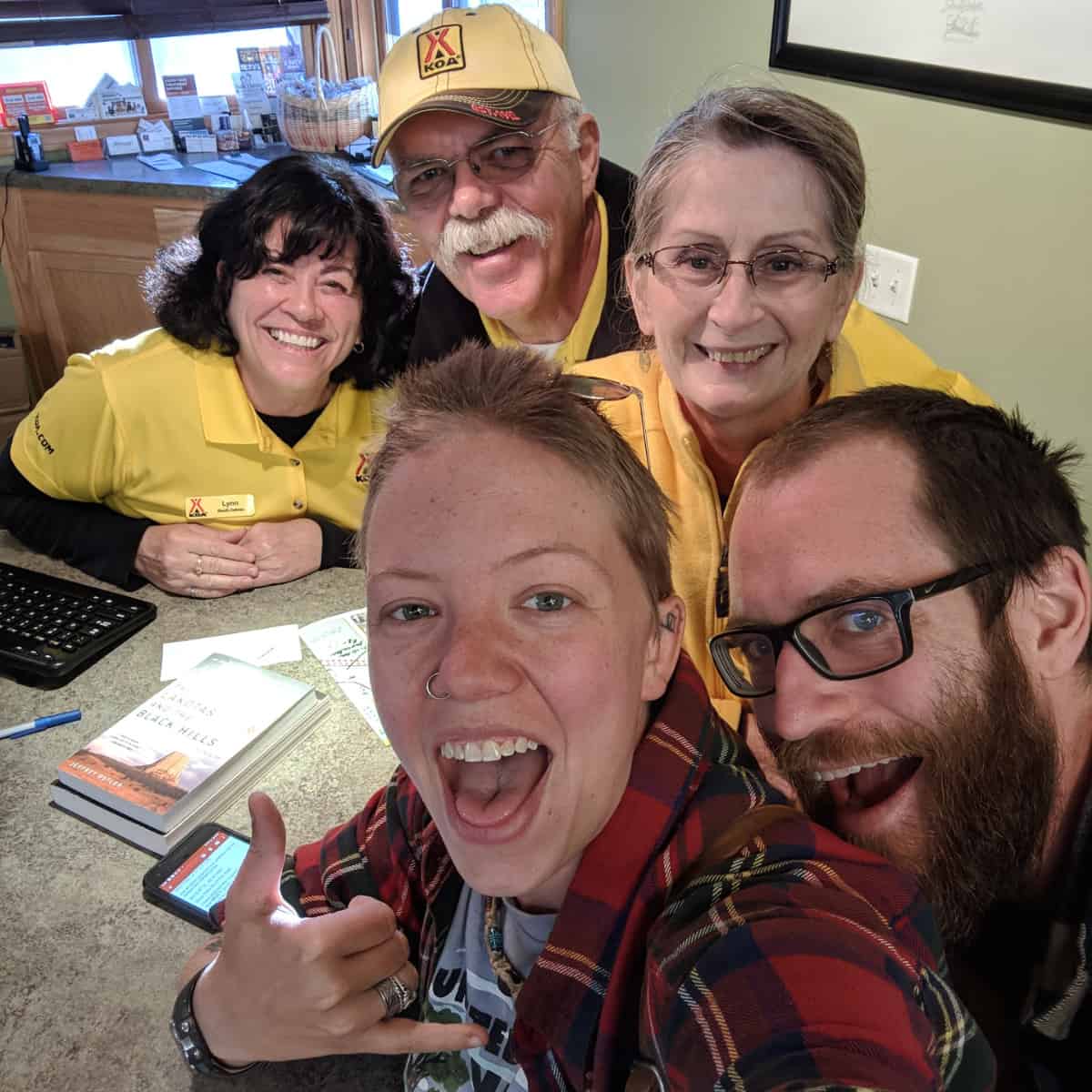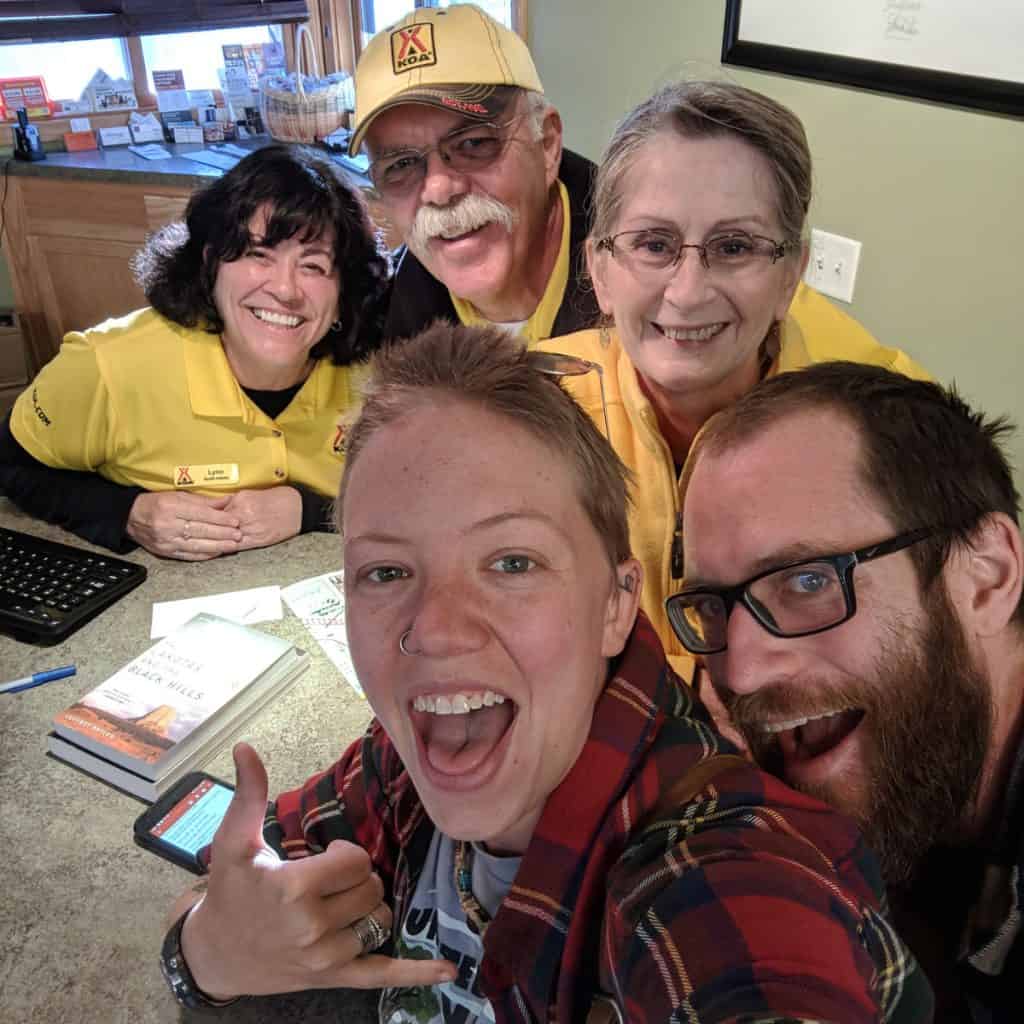 To establish domicile in South Dakota you need to stay at least one night in a campground, RV park, hotel or motel (not a state park since they don't provide receipts). So we booked a night at the KOA in Rapid City!
Everyone was super friendly, and luckily for us they were used to people staying with them to become SD residents. We told them our story, snapped a group photo, and made sure to get a receipt with both of our names and our mail forwarding address.
Important: When you do your campground stay, make sure the receipt has your name(s) and your mail forwarding address listed on it.
Step 4: Head to the DMV!
The next morning we gathered all of our paperwork and headed to the DMV. Boy, was it nerve-wracking! Even though what we were doing is perfectly legal, we had butterflies in our stomachs, like we were pulling a fast one on the system.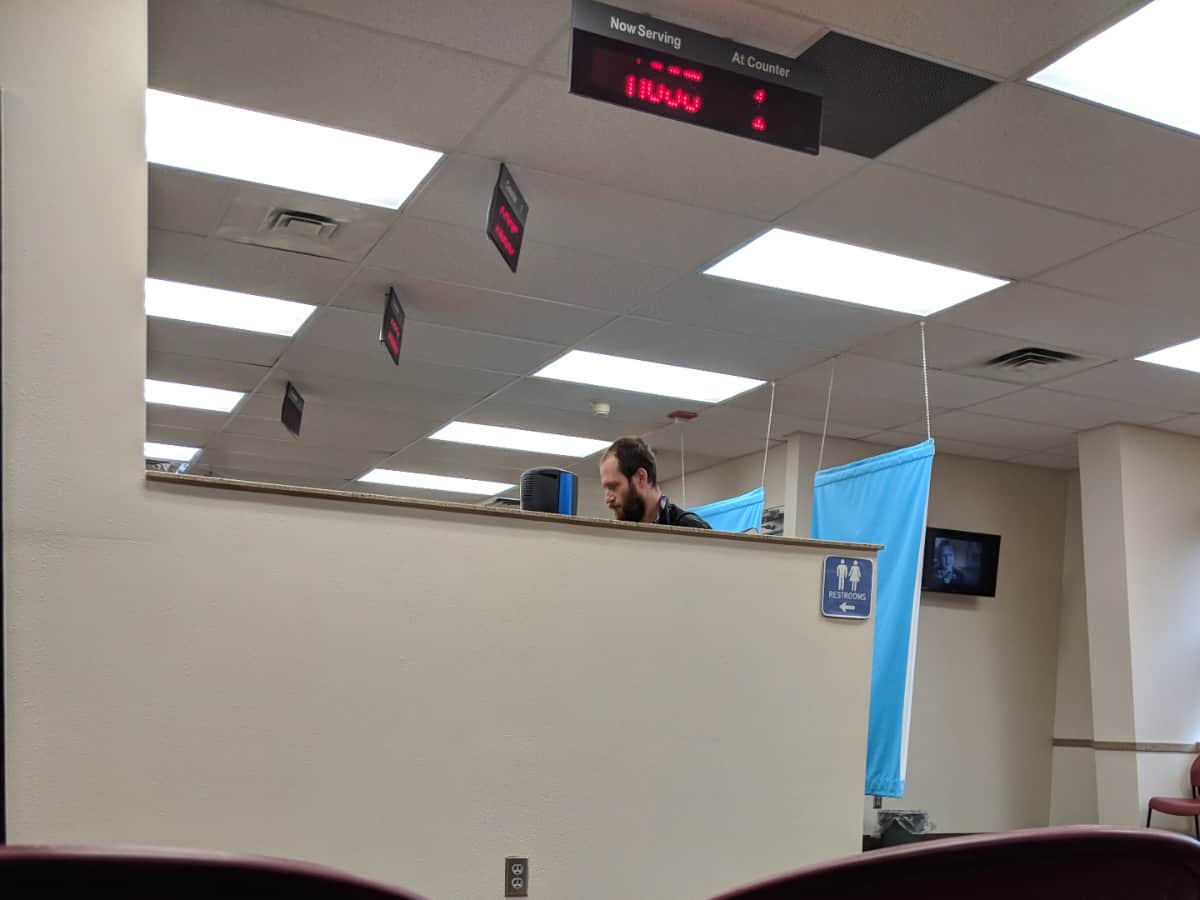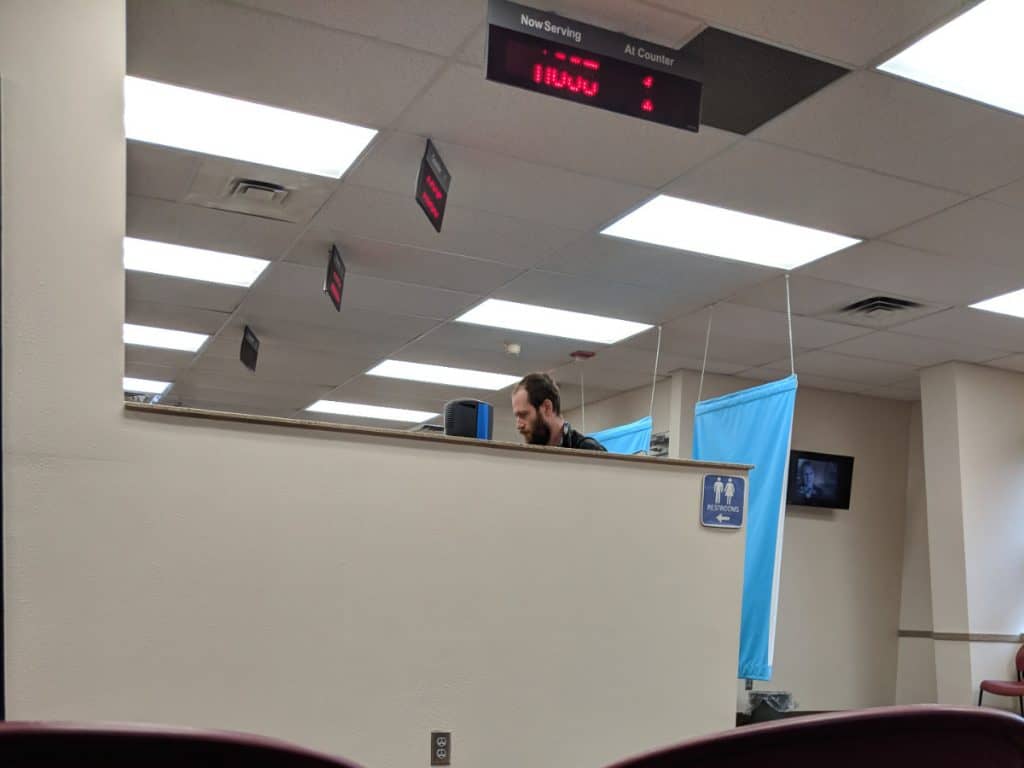 The nerves ended up being entirely unnecessary, though. When it was our turn, we told them with shaky voices about our scenario and explained what we were trying to do, worried it wouldn't make any sense to them. But they were immediately like, "Alright, you guys live in an RV or something?" Almost like they were asking us something as nonchalant as clarifying our names.
"Why, yes! Well it's a van, but yes, we are nomads".
"Okay, great. We'll need your license application, proof of mail forwarding, campground receipt, and two forms of identification. Oh, and you'll need to sign this affidavit."
We gave them our documents, signed their forms, took an eye exam, snapped a photo, surrendered our Missouri IDs, and we had our South Dakota driver's licenses in hand! The whole process took about 15 minutes, and was way easier than any other driver licenses we've ever gotten.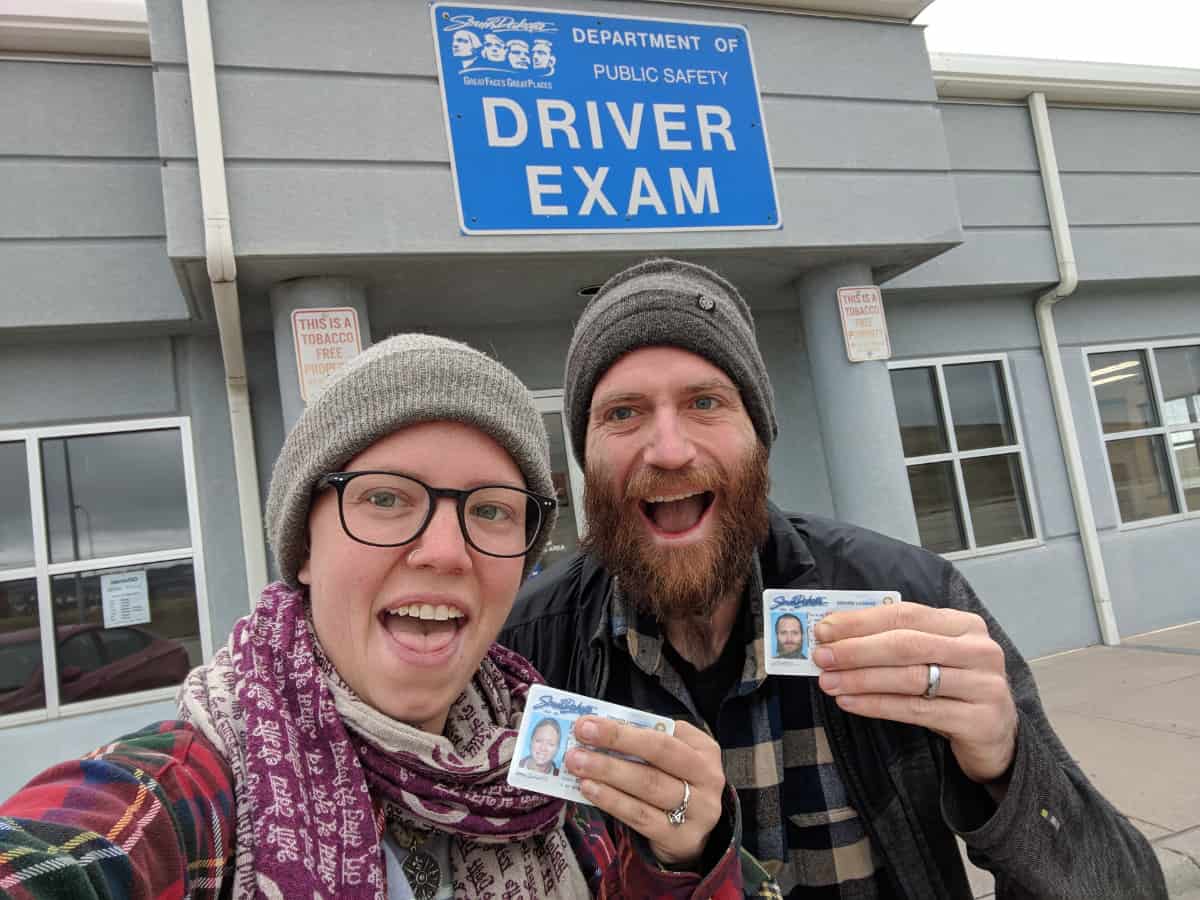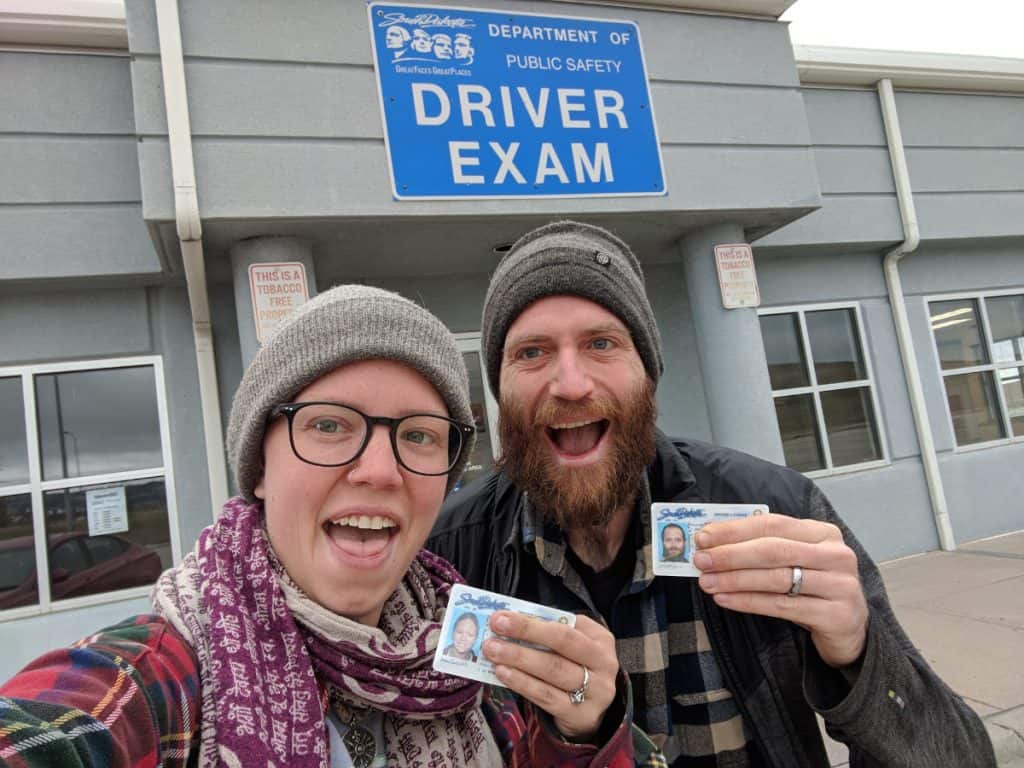 Step 5: Drive back to Oregon!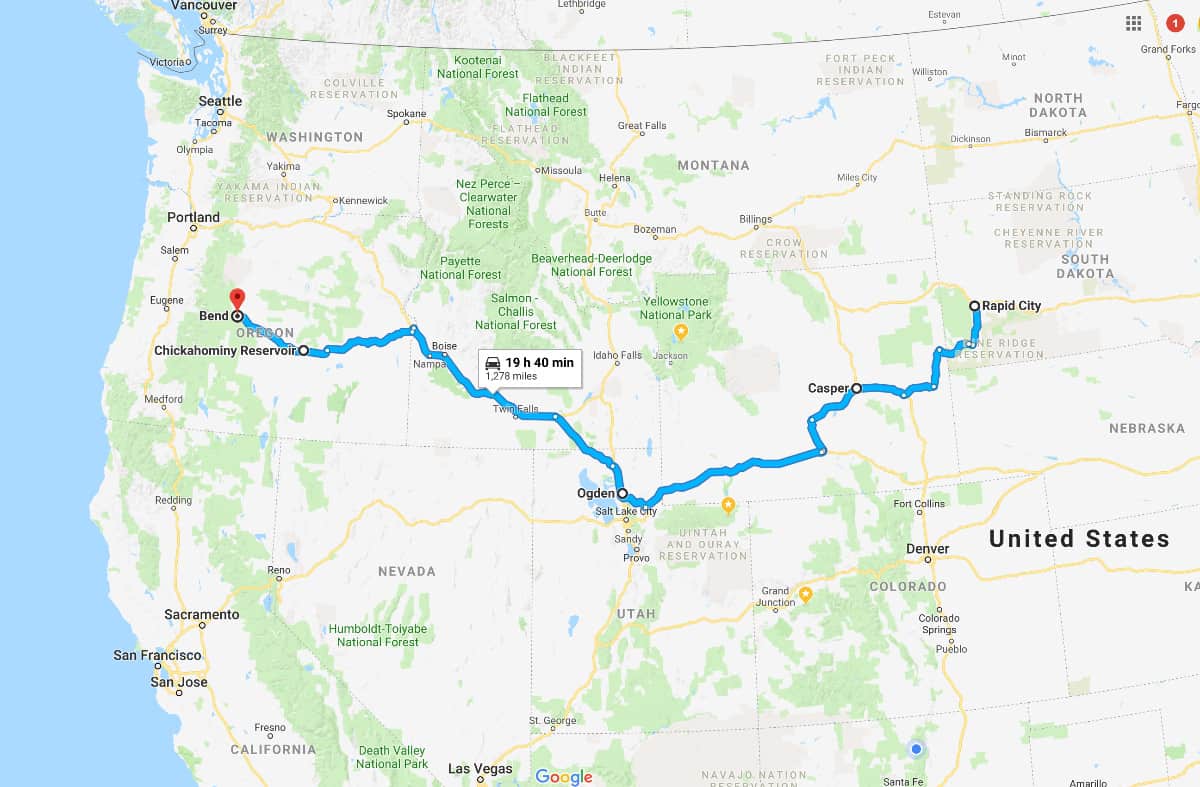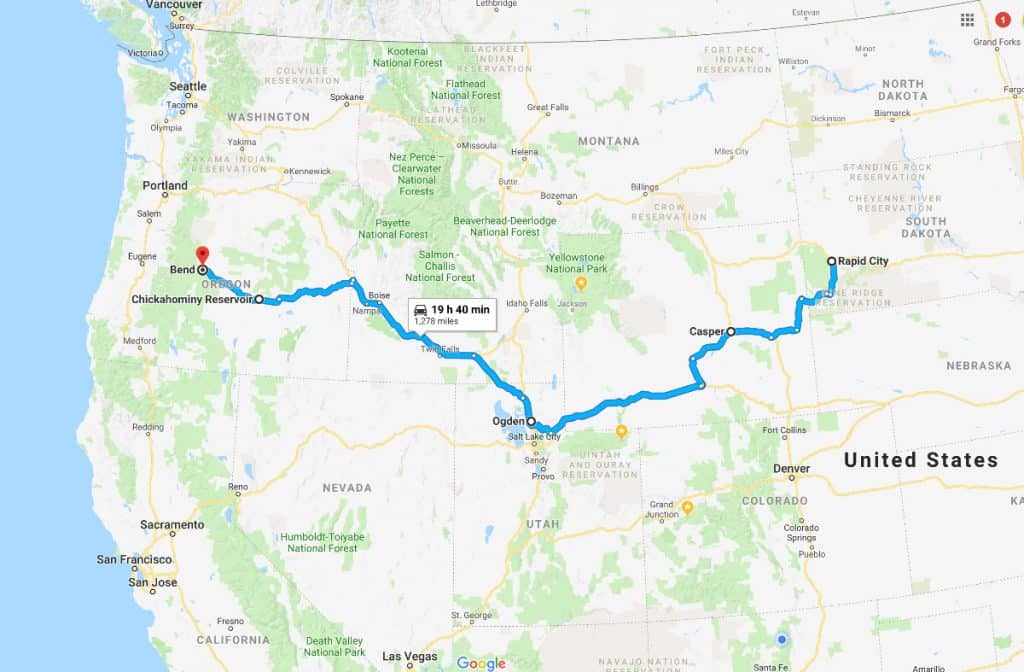 Now that we had our South Dakota driver's licenses, we turned right around and started back towards Oregon. This time we took the southern route through the Black Hills, and we took a brief stop to check out Six Grandfathers Mountain. Then it was on to a Flying J in Casper, WY for the night, followed by two more Flying J's in Utah, then the same BLM campground we stayed at on the way east. We had made it back to Oregon just in time!
Step 6: Get our new license plates!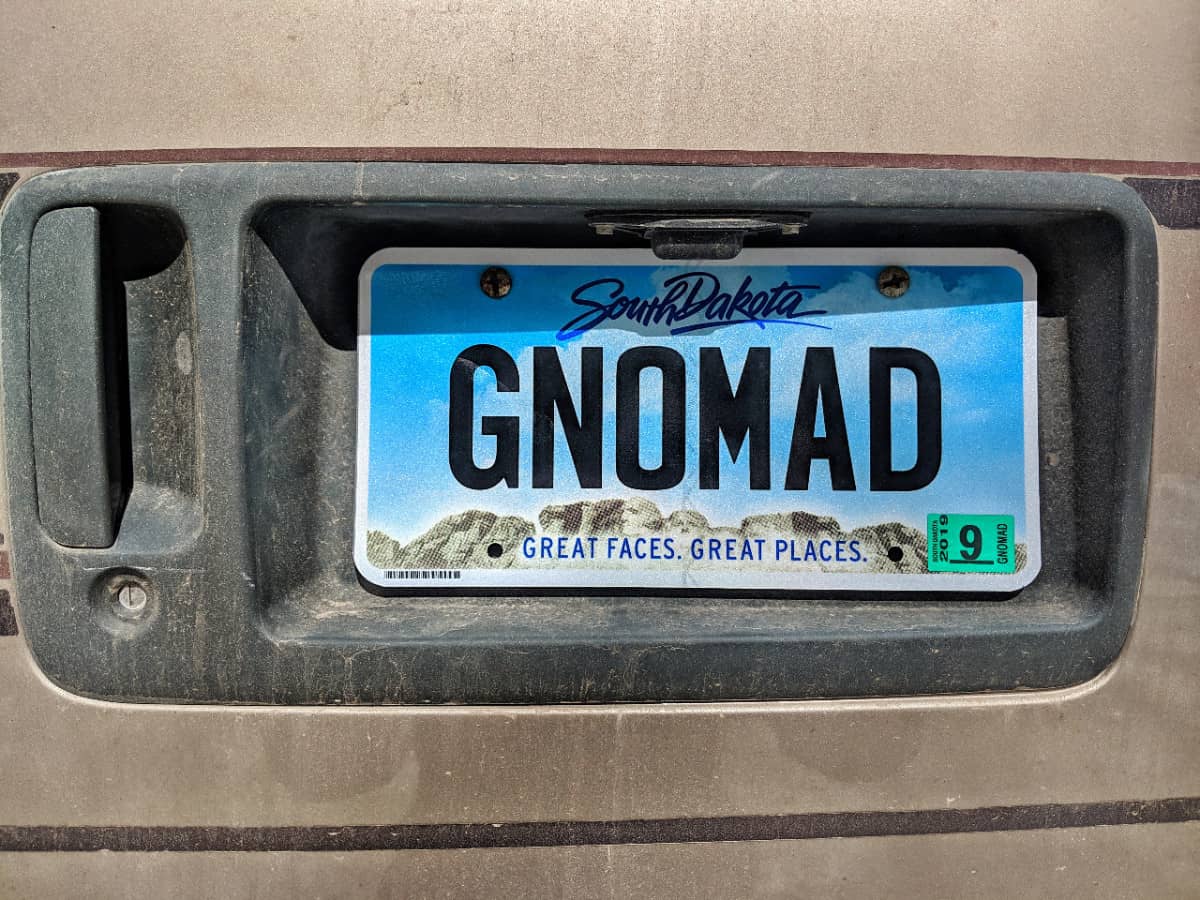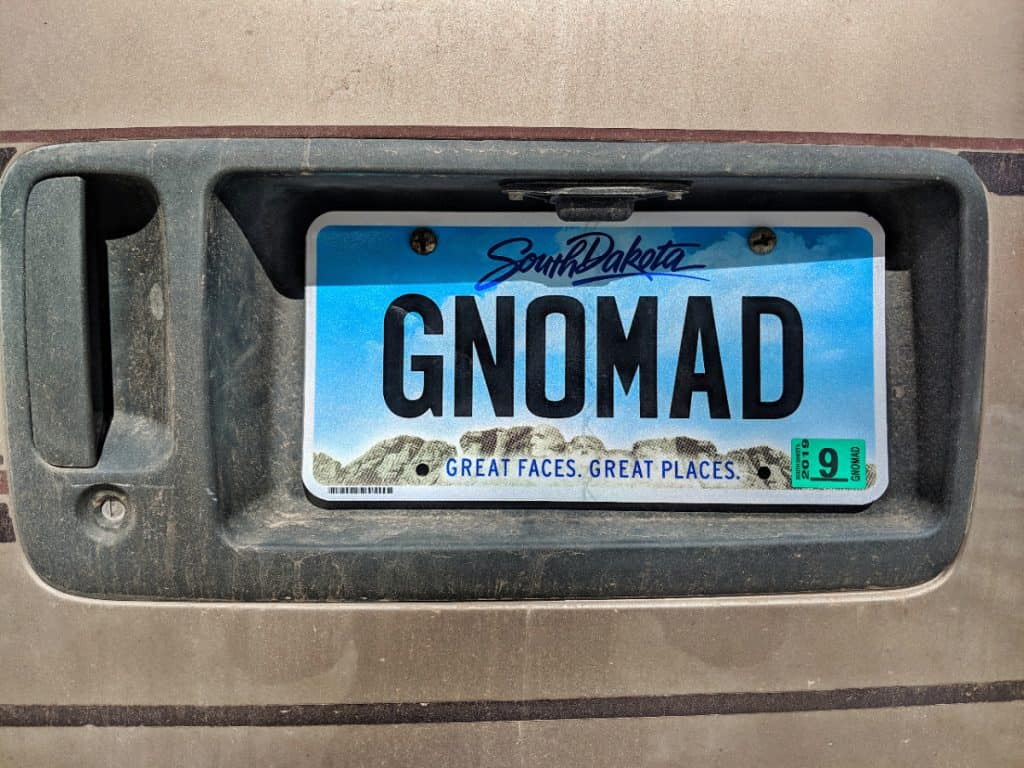 Your Best Address (and most mail forwarders) can register your vehicles for you, and the great thing is that you don't have to be in the state! We waited a couple of months before switching our vehicle registration, but we recently got our brand new South Dakota plates!
Step 7: Switch our auto insurance!
One big benefit of "moving" to South Dakota is that they have lower auto insurance rates than many other states. Switching our car insurance was a simple matter of logging onto their website and updating our address to our new one in South Dakota. Doing this slashed our premium by over 20%!
Important Note
Most auto insurance requires you to have a "garageable" address, which a mail forwarding service decidedly is not. There are insurance agents you can speak with in South Dakota that are fully versed on the mail forwarding scene and can navigate you to good auto insurance options. It's also worth noting that America's Mailbox has their own campground, which means they technically qualify as a "garageable" address where you have the option to live and/or store your vehicle.
It's also a bit of a question mark what insurance companies and financial institutions will do if they catch wind that you have only a mail forwarding address and not a physical residence. After the sudden shutdown of My Dakota Address (which we talk about above), some nomads found themselves dropped from their auto insurance policies because their address had been "outed" as a mail forwarding address. Financial Institutions are required under the Patriot Act to have physical addresses for all their customers – so it's a good idea to have a friend or family member's address to provide in addition to your mailing address.
Step 8: Register to vote!
Voter registration is handled at the county level in South Dakota. To register to vote, you need to physically appear at the County Auditor's office in the same county where your legal address is located (you also need to provide a one-night campground receipt within said county).
Since our mail forwarding address (legal address) is located in Sioux Falls, we would have had to drive all the way to the eastern end of the state to register to vote in Minnehaha County. That wasn't possible at the time, but we plan on heading up to Sioux Falls to get this done before any major elections come around.
If you prefer to do this all in one go, both Escapees and America's Mailbox are located in Box Elder, SD, just outside of Rapid City. Your Best Address and Dakota Post are located in Sioux Falls.
We're Now Officially Residents of South Dakota!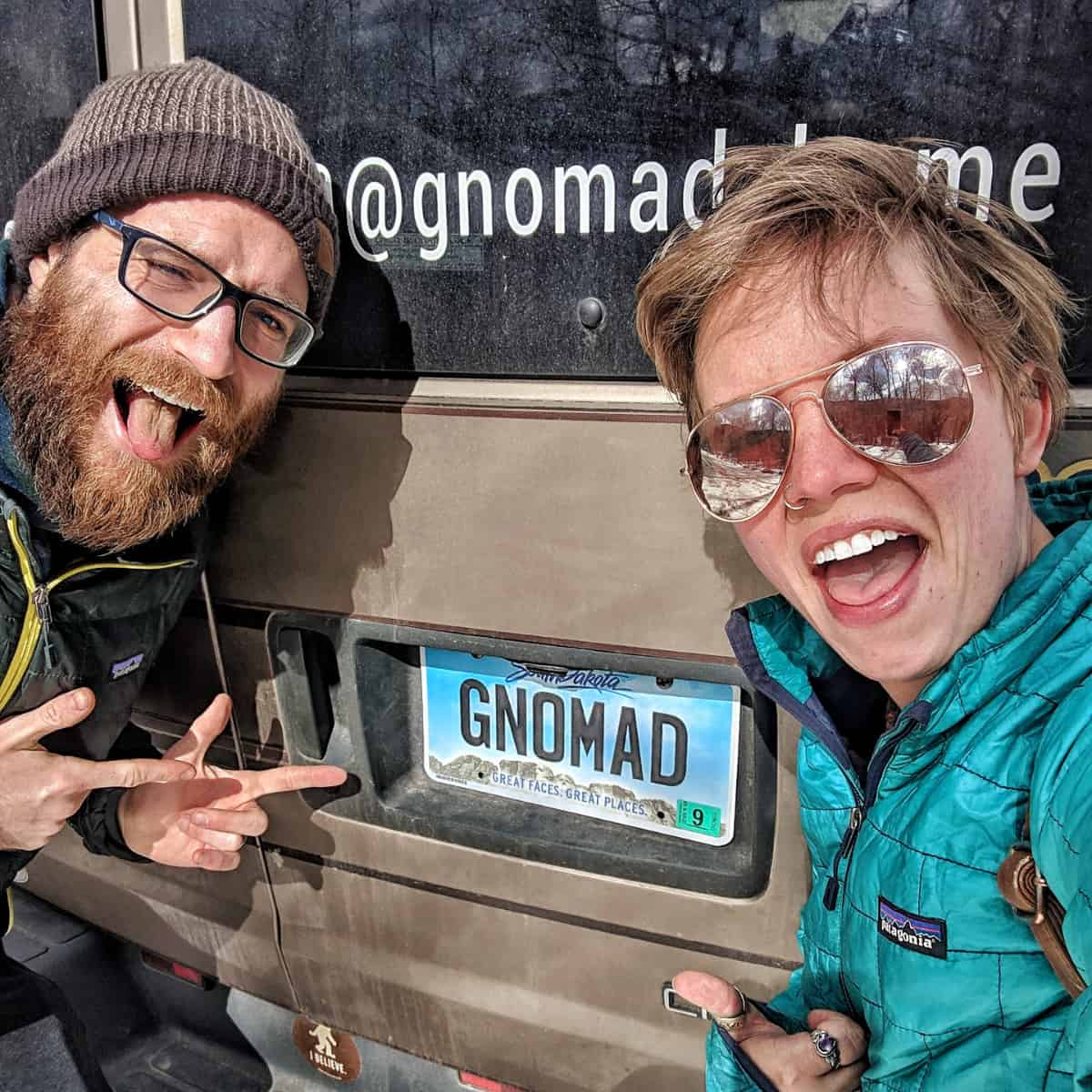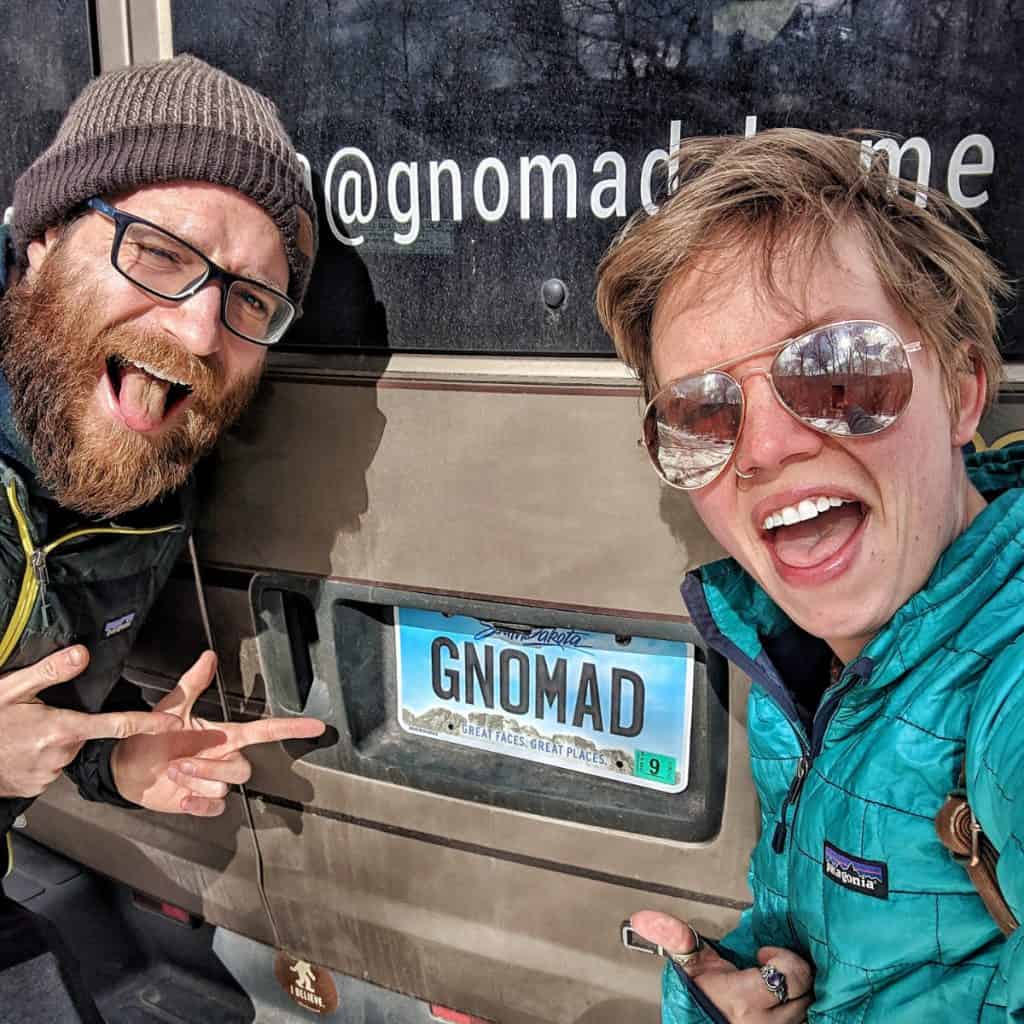 Becoming residents of South Dakota was a fairly painless process and in our opinion made a lot of sense for us. Again, we must emphasize that before making this type of decision for yourself to do your own research and make sure you understand all the implications of making such a change.
No matter what your domicile needs are, we highly recommend stopping through South Dakota on your travels. It's a beautiful state filled with wonderful people, and it has some of the most incredible scenery that we've encountered in our travels.
We are now the proud holders of South Dakota driver's licenses, and Gnomie is looking fresh with his new custom license plates!
For more awesome vanlife tips and epic build guides, be sure to follow us on Instagram @gnomad_home and on Facebook. Cheers!