Vanlife is a great way to save money on the road. It's cheaper than rent, and strategies for finding free camping, improving your gas mileage, and cutting out extraneous expenses can help you stay within your budget.;
I took my first steps into vanlife in a 2006 Toyota Sienna minivan with janky homemade curtains and most of my partner's and my possessions crammed into bins beneath our plywood bed platform. We camped for free on public lands and cooked all our own meals with the help of a Coleman propane stove and a knockoff Yeti cooler.
The Sienna was cramped for two and so low-slung that it occasionally bottomed out coming out of gas stations, but it was a simple and inexpensive way to see the country. Life was good.
We've since upgraded to a high-top Ford Transit cargo van that we converted ourselves. I was fortunate that this improvement was in my budget—campervans can be shockingly expensive, and we are not shockingly rich. We still avoid paid campgrounds and do all we can to save money.
Social media often paints a glamorous picture of #vanlife. But at its core, the movement has always been about frugality: escaping the modern hamster wheel by finding creative ways to get by with less.
How Much Can You Save By Living in a Van?
The average American renter pays $1,326 per month, according to one estimate, or nearly $16,000 per year. And that's not counting utilities. You can see how moving into your van might save you money.
But you'll still have vanlife expenses like gas, food, healthcare, auto insurance, phone bill, and loan payments. Van life can help take the pressure off, but we all know our paychecks aren't going as far as they once did. Fiscal responsibility still matters when you live in a van.
This starts with the rig itself—my Sienna conversion cost a fraction of my upscale Transit—but regardless of the type of van you live in, traditional financial advice still applies. Keep a budget, track your expenses, and live within your means as much as possible. Here are nine ways vanlifers can save money on the road.
1. Pick a Less Expensive Build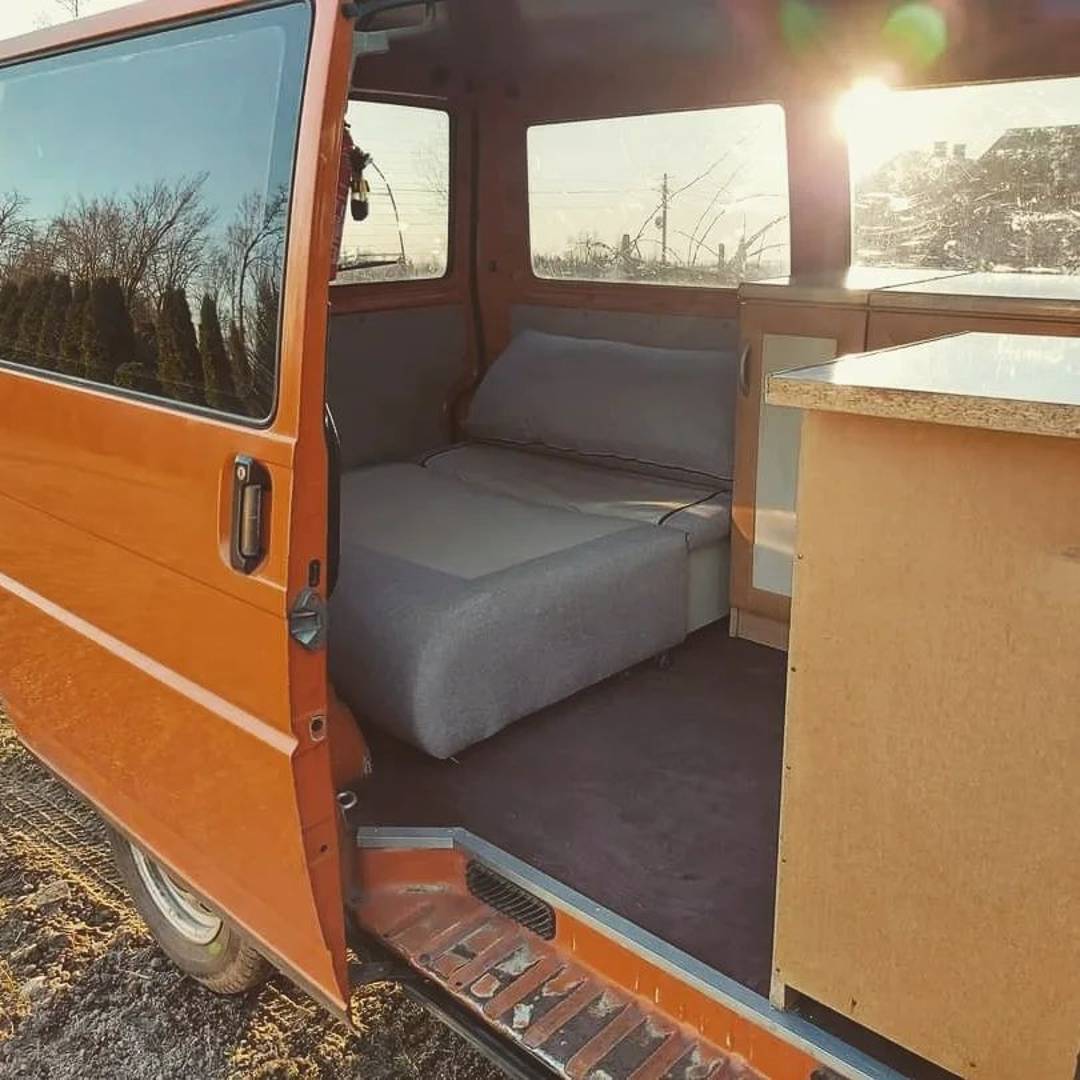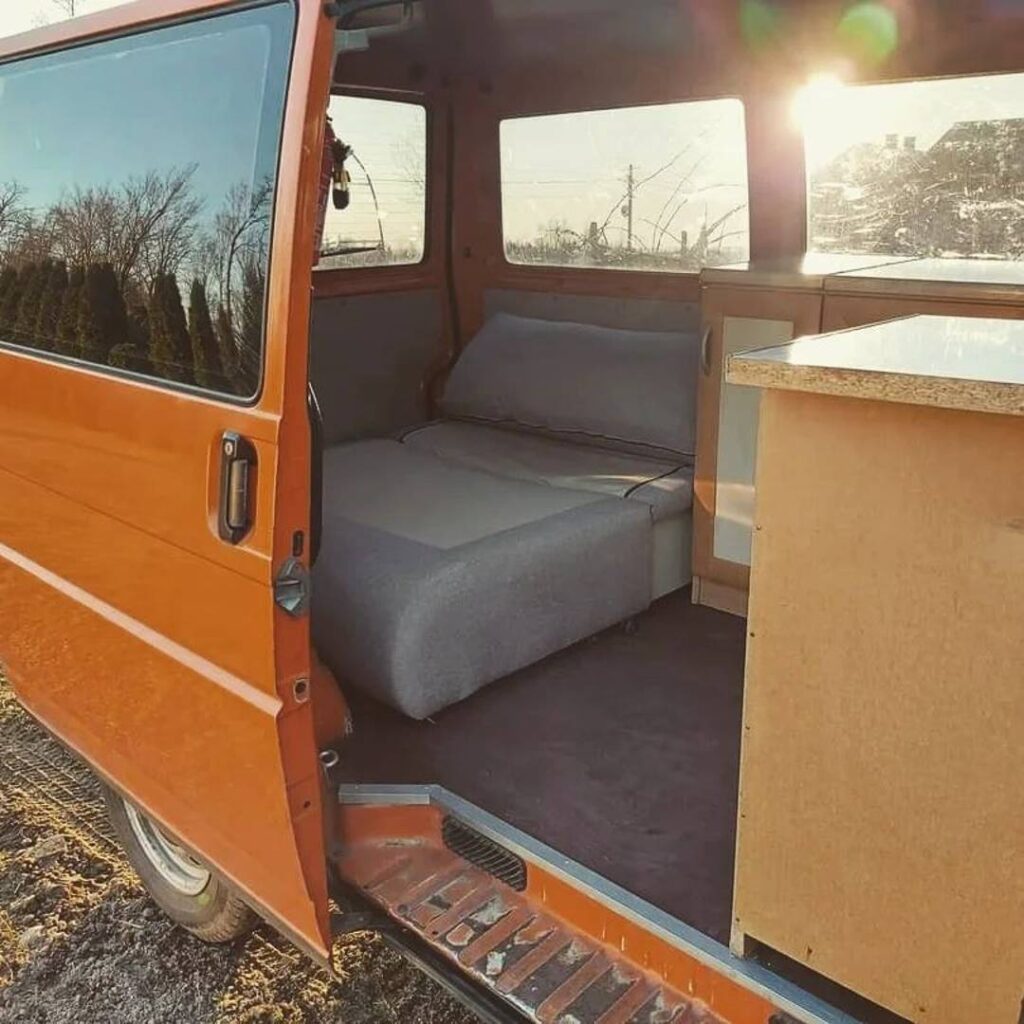 Saving money as a van dweller starts long before the rubber meets the road. The cost of the rig itself is the biggest single expense most nomads face.
Like I said above, I started vanlife in a $6,000 Toyota Sienna camper and ended up in a $50,000 Ford Transit. It's going to take a lot of DIY oil changes and gas points to offset that expense.
Financing Your Van Is OK
You'll throw away a lot more money paying rent while you save to buy a van outright than you will on auto loan interest charges. The sooner you move into your van, the sooner you can start saving, so do what you need to get on the road.
But that doesn't mean you need the bougiest van possible; go for a less expensive van that fits your budget. Do some or all of the conversion work yourself, if possible, and budget enough time for the build so that you can spread out the cost.
Keep It Simple
We once caught a ride with a couple whose "build" consisted of two lawn chairs and a mattress on the portion of bare floor not occupied by their motorcycles. They were living their dream. Don't get wrapped up in thinking you need all the bells and whistles of a luxury conversion. It's OK to go with a no-frills build.
In fact, I recommend that anyone new to the lifestyle start as basic as possible. Vanlife isn't for everyone, so give it a trial run first. If you find that life on the road isn't what you'd hoped, you'll be glad you didn't have a super high van conversion cost. 
On the other hand, if you end up loving it, you'll learn in time which vanlife luxuries are important to you and budget accordingly toward an upgrade.
The low price and simplicity of the Sienna made vanlife attainable for me at a time when the cost of a fully converted cargo van was out of reach. After a few years of cheap living in that rig, a bigger van became a realistic option.
More importantly, by then, we had enough experience to know what sort of build we wanted and were confident enough to do the work ourselves. (Mind you, we still wasted money on stuff we didn't end up needing—I'm looking at you, Propex heater—but it would have been worse if we hadn't experienced the Sienna before going all in.)
2. Learn How To Do Basic Auto Repairs and Maintenance Tasks Yourself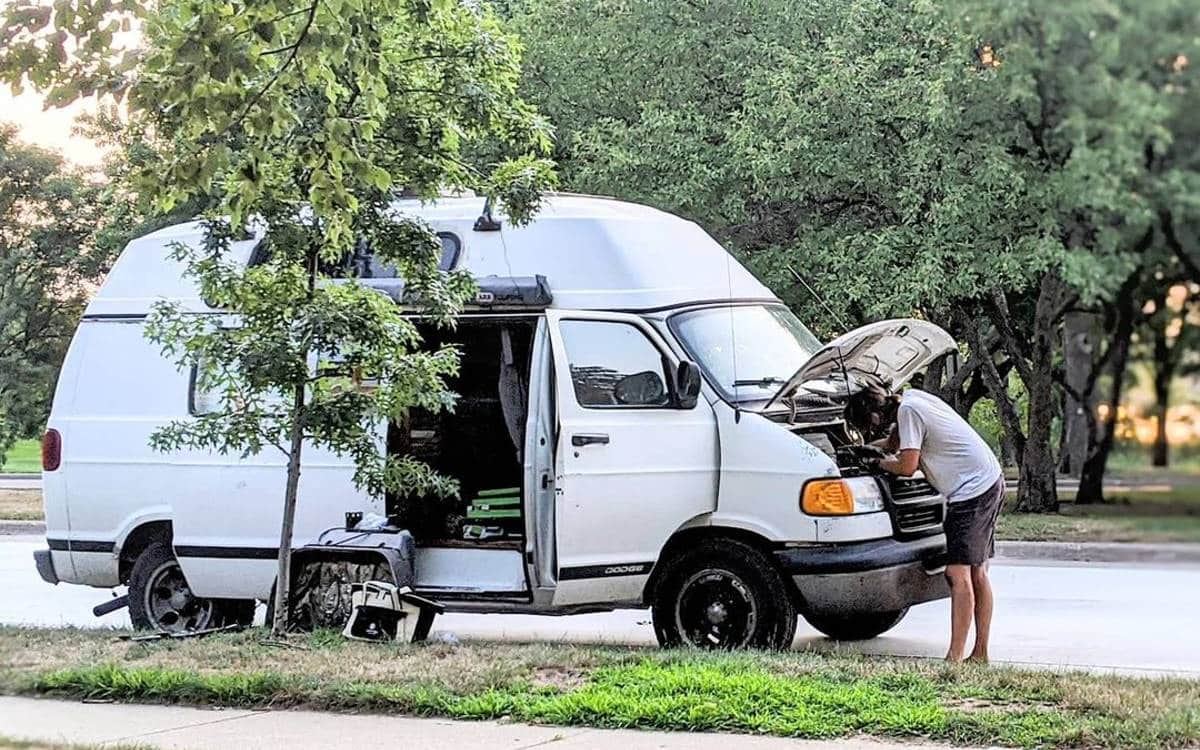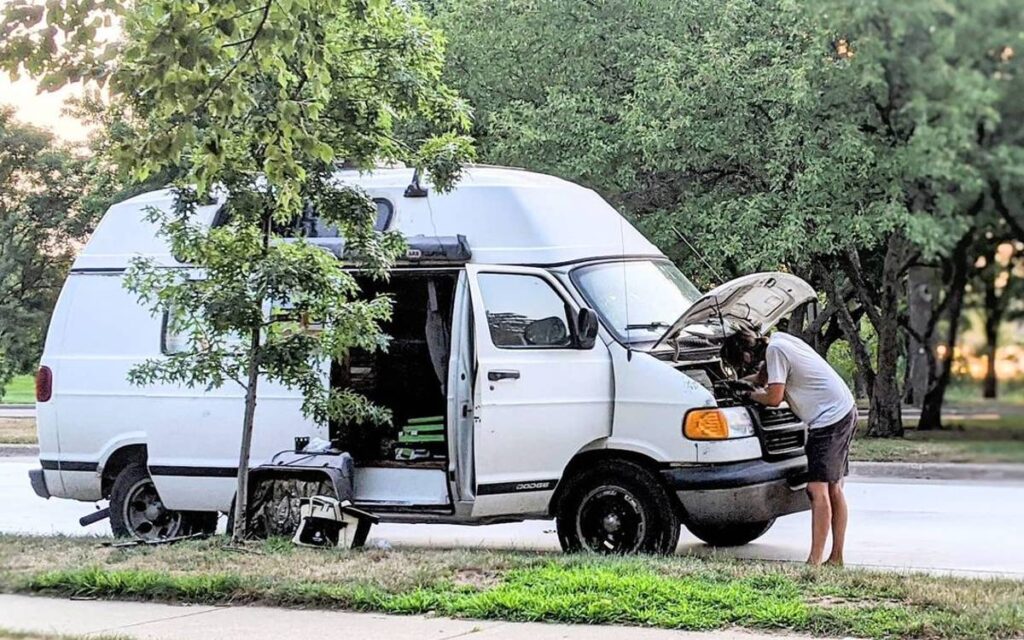 Learning to handle basic maintenance tasks like oil changes and filter swaps will keep your van happy and save you money.
Likewise, don't run to the mechanic for repairs without considering whether you can do the work yourself. Many repairs are simpler than you might expect, especially with older models.
You don't even have to know that much about cars—I sure didn't. It's 2023, people: just Google it. There's a detailed tutorial for every repair job imaginable over at Youtube University.
Even if the job is beyond you, it's still worth doing some background research so that you can have an informed conversation with the mechanic. And also so you know whether you're getting hustled. I was once quoted $700 for a job that ultimately cost me $80 and 15 minutes with a Phillips-head screwdriver to do myself.
Pro tip: If your check engine light comes on, head to an AutoZone. They'll read the error code for free, which will help you determine the nature of the problem without paying $100-plus in shop diagnostic fees.
Once you know what's wrong, you can research how to fix it. Chances are you can buy the tools and parts and do the work right there in the parking lot. We did this when our Sienna had a faulty ignition coil; an employee even came outside and coached us through the process of replacing it, though he wouldn't touch the van himself.
3. Establish Residency in South Dakota (or another nomad-friendly state)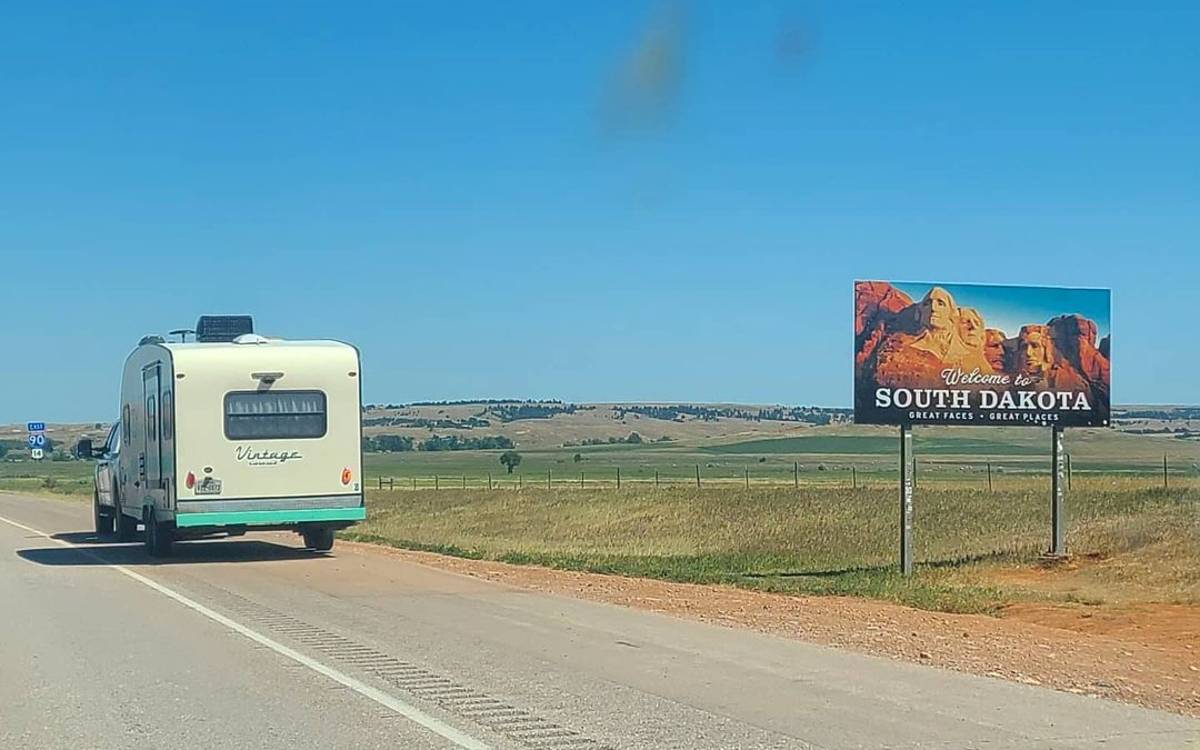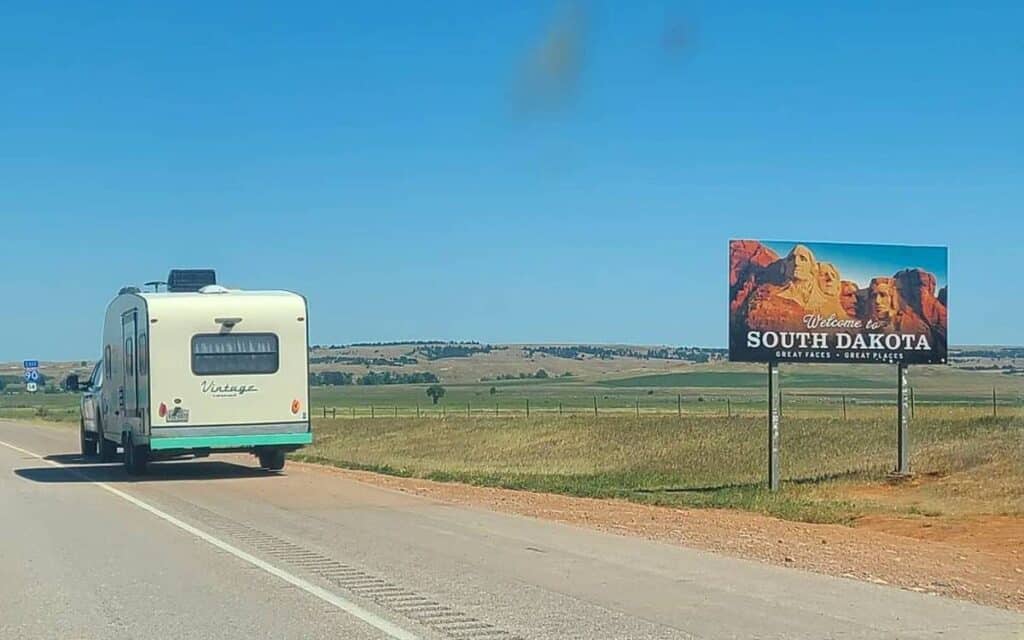 If you're on the road full-time and don't have a permanent residence, why not establish a domicile in a less expensive state? South Dakota is an ideal choice thanks to its low auto insurance rates, low registration costs, and conspicuous lack of income taxes.
The process is quick and easy, which appeals to those of us who are logistics-challenged. Want to learn more about how all this works? We have an entire article about the process of becoming a South Dakota resident.
Other great options for nomads to establish residency include Texas, Florida, and Nevada. Each has its own pros and cons, and it pays to consider your own situation before making this decision.
Read More: Domicile for Nomads: Establishing a Legal Residence on the Road
4. Don't Eat Out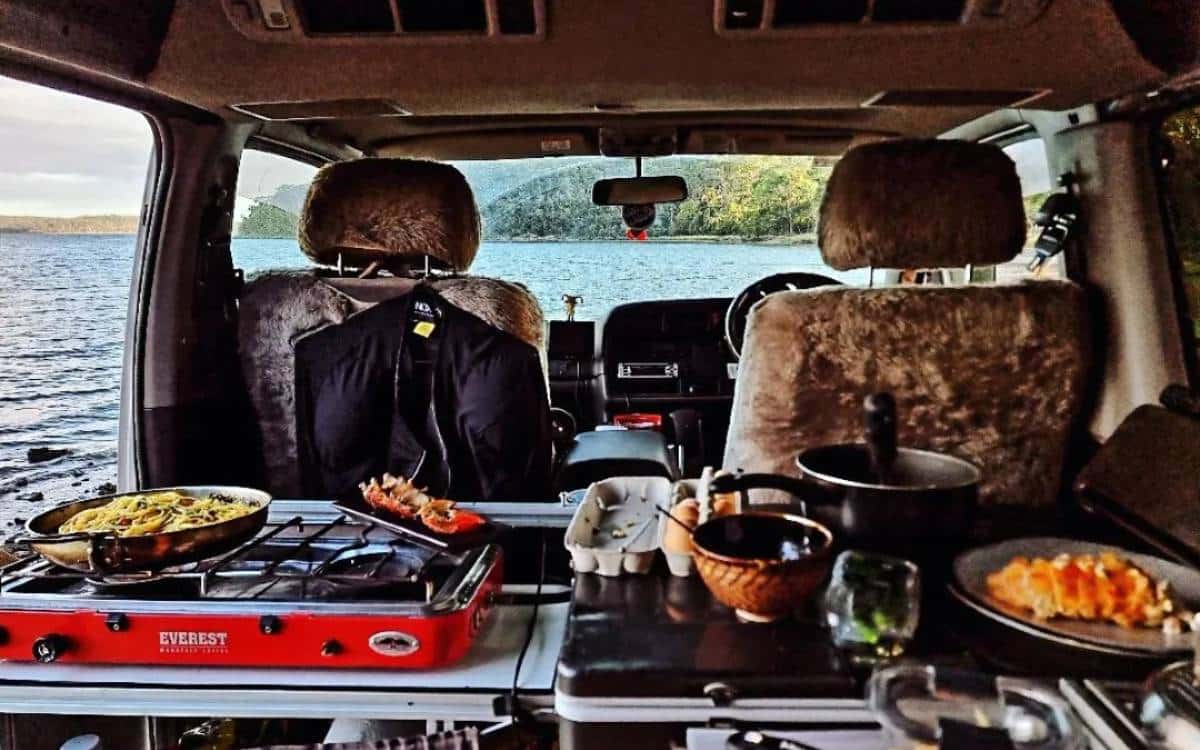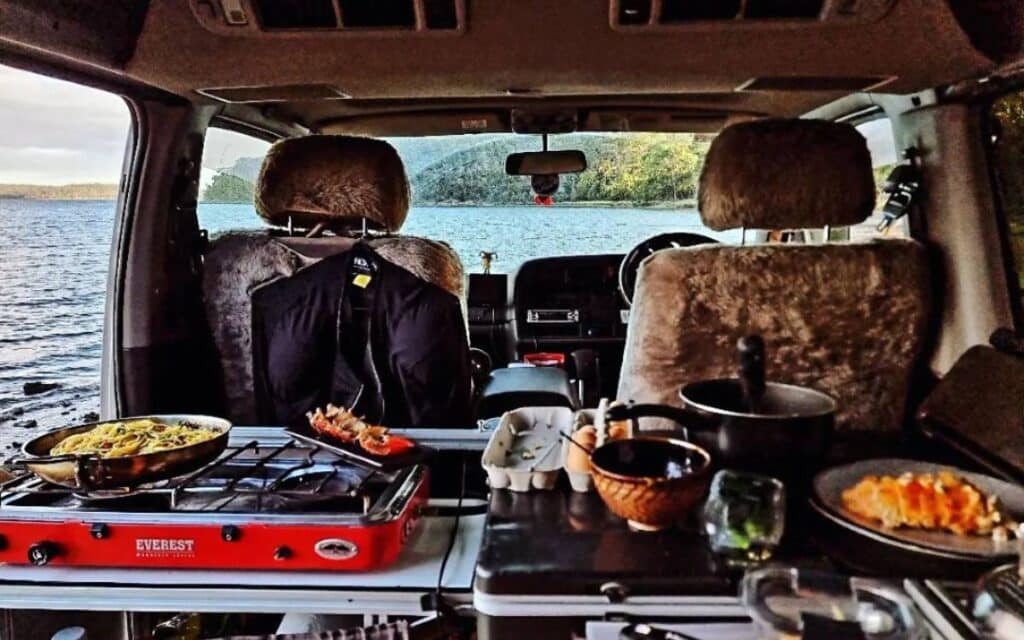 Eating out is a waste of money if you do it too often. Preparing your own meals costs less and is healthier to boot.
This is good financial advice whether you live in a van or not, but eating out is traditionally hard to avoid when you're on the road. The ability to prepare (and store) fresh food is one of the biggest advantages van lifers have over other travelers, so don't squander it.
Your kitchen setup doesn't have to be fancy to make this work: a camp stove and a half-decent cooler will get the job done.
On a related note, it's worth scoping out the grocery scene at your next destination before changing locations. Food can cost a surprising amount near tourist destinations and cities with a high cost of living. I once paid $4 for a single, regret-flavored avocado in Forks, Washington, before reassessing my priorities and finding a cheaper store in a neighboring town.
Also, food deserts are a thing. Case in point: Bryce Canyon. There isn't a regular grocery store within a 50-mile radius of the park, so if you don't come prepared, it'll be overpriced restaurant food and gas station snacks for the remainder of your stay.
5. Boondock and Stealth Camp as Often as Possible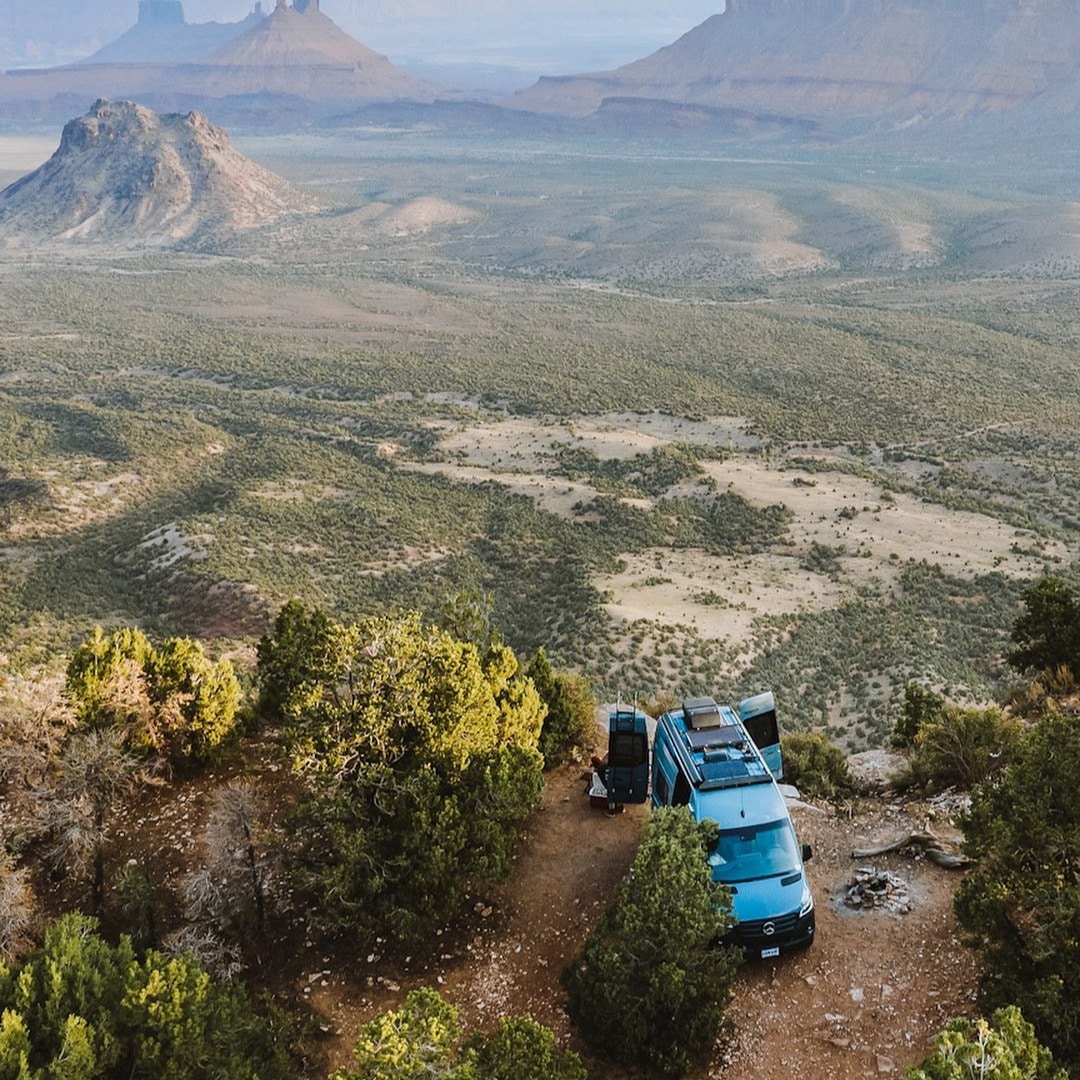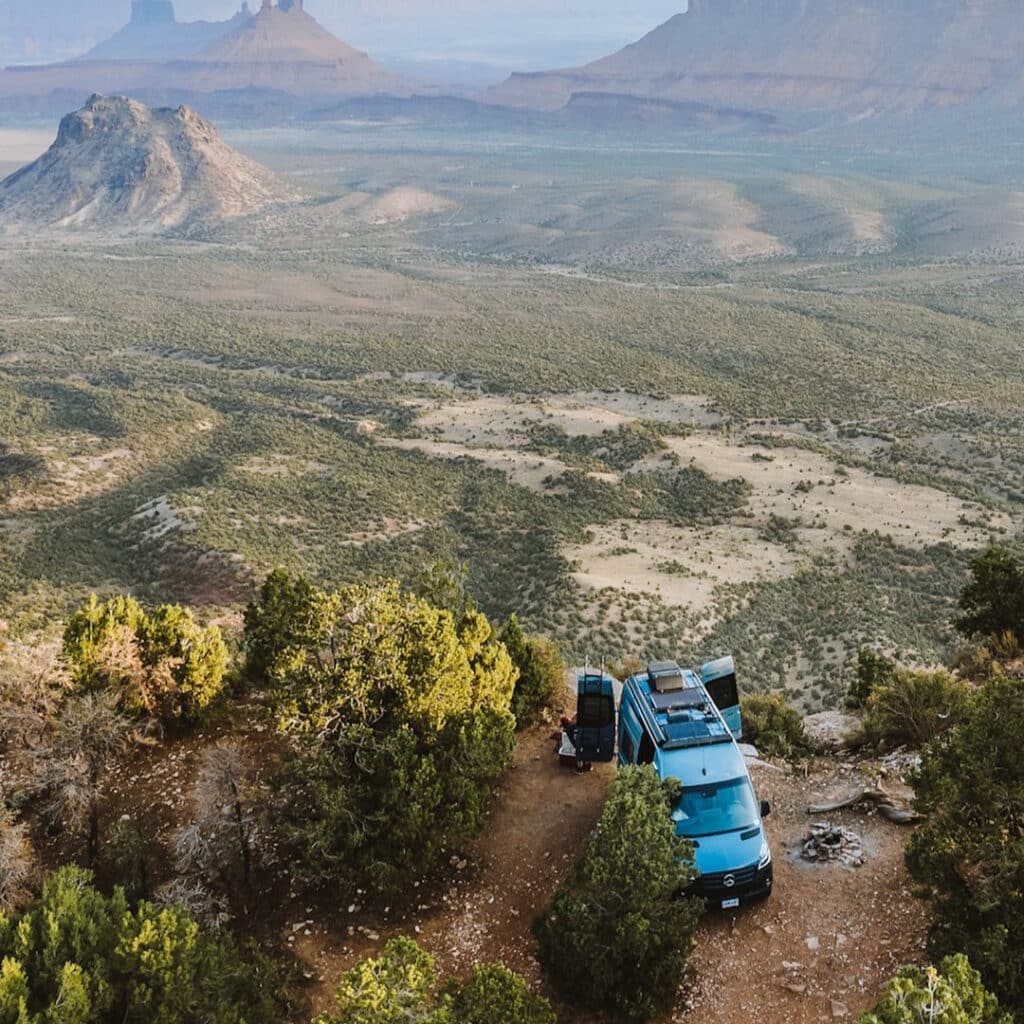 It's quite possible to travel the country without ever paying for camping: I did it for years before caving for a $10/night Pacific Ocean beachfront campsite in Olympic National Park this past summer. There are a few ways to go about this.
Boondocking
Boondocking on public lands is serene and private in addition to being free. I use resources like freecampsites.net, Campendium, and iOverlander to scope out sites around the country. Having been around the block a few times, I now have a growing list of my favorite spots organized by state.
Many national parks have extensive Bureau of Land Management (BLM) and Forest Service land surrounding them. Ask the rangers about dispersed camping nearby—they'll be happy to direct you. The Grand Canyon and Bryce Canyon are two of my favorite parks for the excellent boondocking opportunities nearby.
It pays dividends to have your van set up for off-grid living. Solar panels and batteries, a large water tank, a cell signal booster, and a composting toilet all make boondocking more comfortable.
An off-grid setup doesn't have to be expensive either. I boondocked almost every night in my minivan using a $500 Jackery power station and solar panel combo for power, a $40 cooler for refrigeration, and a trowel, water jug, and portable solar shower for bathroom needs.
Overnight Parking Areas
Walmarts, Cabelas, and Cracker Barrels across the country typically allow van dwellers to park overnight. It's always a good idea to go inside and ask the manager if it's OK to stay—they may want you to park in a certain area.
Truck stops and rest areas are also great options if you're in the midst of a long haul and just need a place to pull over for the night.
Read More: Legit Places to Park Overnight When You Live in a Vehicle
Cheap Camping
Sometimes, paid campgrounds just make sense thanks to their amenities and prime locations. Campsites without hookups cost less than full-service sites (again, it pays to be set up for boondocking). RV park chains like KOA and Good Sam have loyalty programs in which members get discounted stays.
State and national park campgrounds are often among the cheapest options; the latter are particularly affordable for disabled people, seniors, and veterans, who get free park entry and discounted camping with an America the Beautiful pass. With the discount from my partner's pass, we paid just $20/night, including nightly showers for each of us, in the heart of Yellowstone National Park.
Stealth Camping
Stealth camping is camping outside of designated camping areas. I've done it on city streets, in parking garages (when I had a low-roof van), at trailheads, in suburban neighborhoods, and in an assortment of random pullouts and construction lots off the highway.
Stealth camping is convenient for us vanlifers but may not be looked on kindly by the locals. Be as respectful and unobtrusive as possible; don't do anything to draw attention to your nefarious camping activities. Leave no trace!
Residents will be curious if they notice a strange van in the neighborhood when they leave for work in the morning. But if that same van is still there when they return home that evening? That's when the cops will come a-knocking. Show up late and leave early in the morning, and you likely won't have a problem.
6. Gas Hacks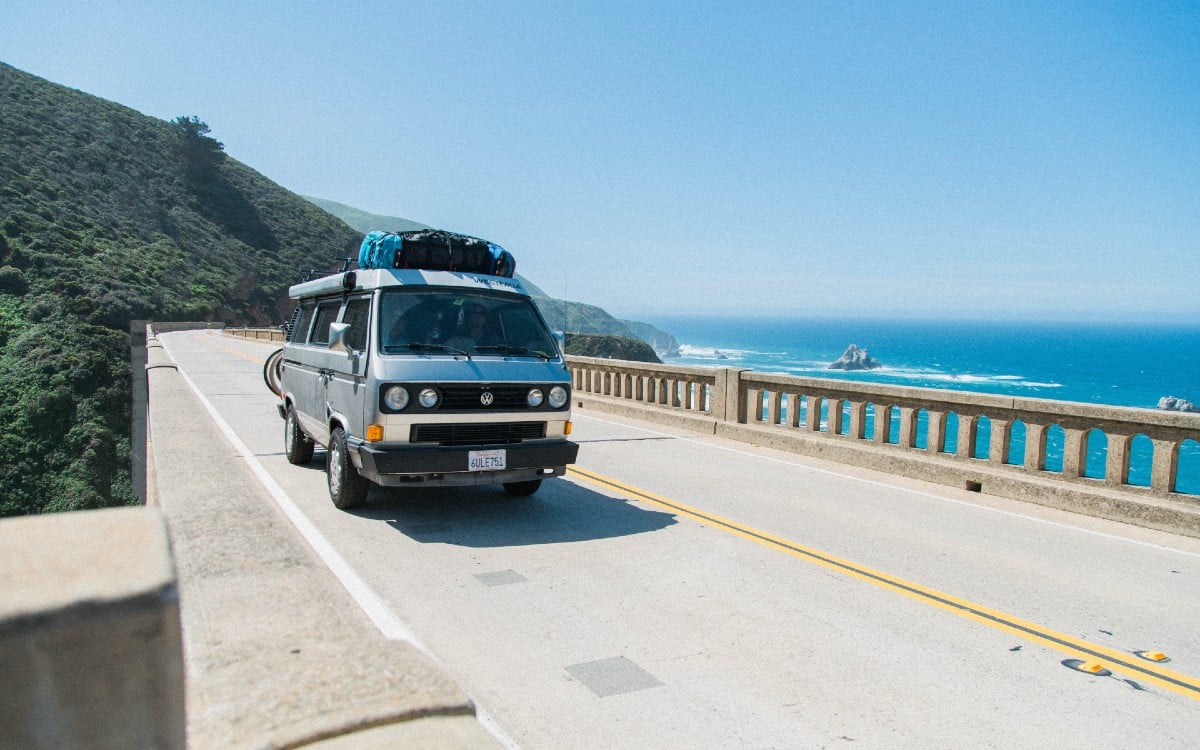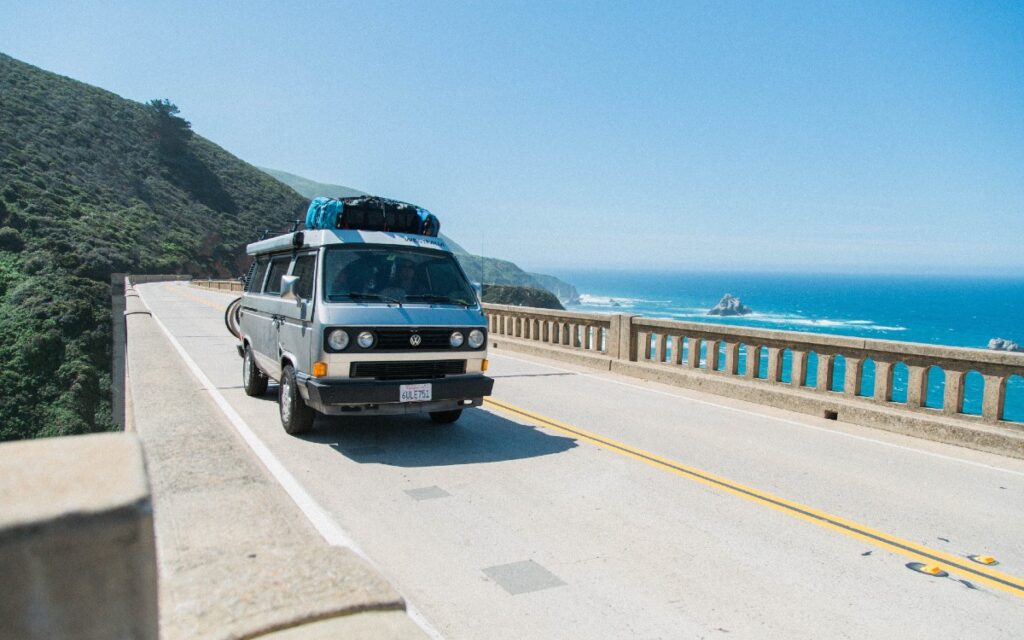 Strategies to maximize fuel economy are important to any road tripper's financial outlook. Most of us nomads do a fair amount of driving, and heavy vans aren't known for their amazing fuel economy (sorry, climate).
Drive More Efficiently
First: slow down. Driving quickly burns more gas. My 2019 Transit can average up to 19 miles per gallon cruising at 60, compared to a pathetic 12 if I'm cranking 80.
It took significant effort for me to deprogram my inner Fred Flintstone need for speed, but it was worth it. Not only is my fuel economy way better, but ambling along in the slow lane is safer and more relaxing.
You can also boost your efficiency by using cruise control to maintain a consistent speed. You might not notice minute speed changes when you're freestyling with your foot on the pedal, but your gas tank will.
If you do need to speed up, save the acceleration for the downhill so you're not fighting gravity.
There are plenty more tips in this vein. Big vans catch a lot more wind than small cars, so windy days can impact your gas mileage more than you might expect (in addition to creating hella stressful driving conditions). If you can avoid driving on blustery days, do. And keep plenty of air in your tires: underinflated tires lower your fuel economy.
Limit Your Mileage
If you plotted my first-ever vanlife road trip on a map, the line would look like the crayon scrawls of a distractible three-year-old. Our meandering route included dozens of unforgettable destinations scattered across the country; it was the trip of a lifetime, but it wasn't very efficient. Moreover, our itinerary was so crowded that we rarely stayed anywhere as long as I'd have liked.
Since then, we've made a point of slowing down, covering less ground but getting more quality time in each location. We recently spent six weeks bopping around southwestern Colorado and another six on Washington's Olympic Peninsula. We developed an intimate relationship with both regions and didn't burn much gas along the way.
When planning a road trip, use an atlas and Google Maps to plot the shortest, most efficient route between stops. Also, consider spending more time visiting fewer destinations. Don't be like the old me! Concentrate your travel in one region rather than touring the entire country in one road trip.
Slow travel makes for a less stressful, more meaningful trip. You'll spend more time doing actual fun things and less time behind the wheel.
When you're in town, try to limit the amount of time you spend driving the van locally. City driving is much less efficient than highway driving, and the difference is especially noticeable in a heavy van. Getting around via foot, bike, or public transit will be better for your wallet.
Look for Cheap Gas
Gas prices can vary dramatically over short distances. Fuel is more expensive near the highway, and some states have taxes that can vastly affect prices at the pump. If you're anywhere near a state line, always check which side of the border has cheaper gas—it could save you 10 cents per gallon or more.
Scoping out cheap gas is easy with tools like the GasBuddy app, which reports crowdsourced prices at stations across the country. If you plan ahead, you can save a lot by targeting cheaper stations.
Join Loyalty Programs
Gas stations and truck stops often have loyalty programs that offer gas discounts. These memberships may also come with perks like free drinks and discounted public showers. Likewise, many grocery stores allow reward members to redeem points at select stations.
If you buy a lot of gas, you may also want to apply for a credit card that offers generous rewards at the pump.
7. Discretionary Expenses: Experiences Over Stuff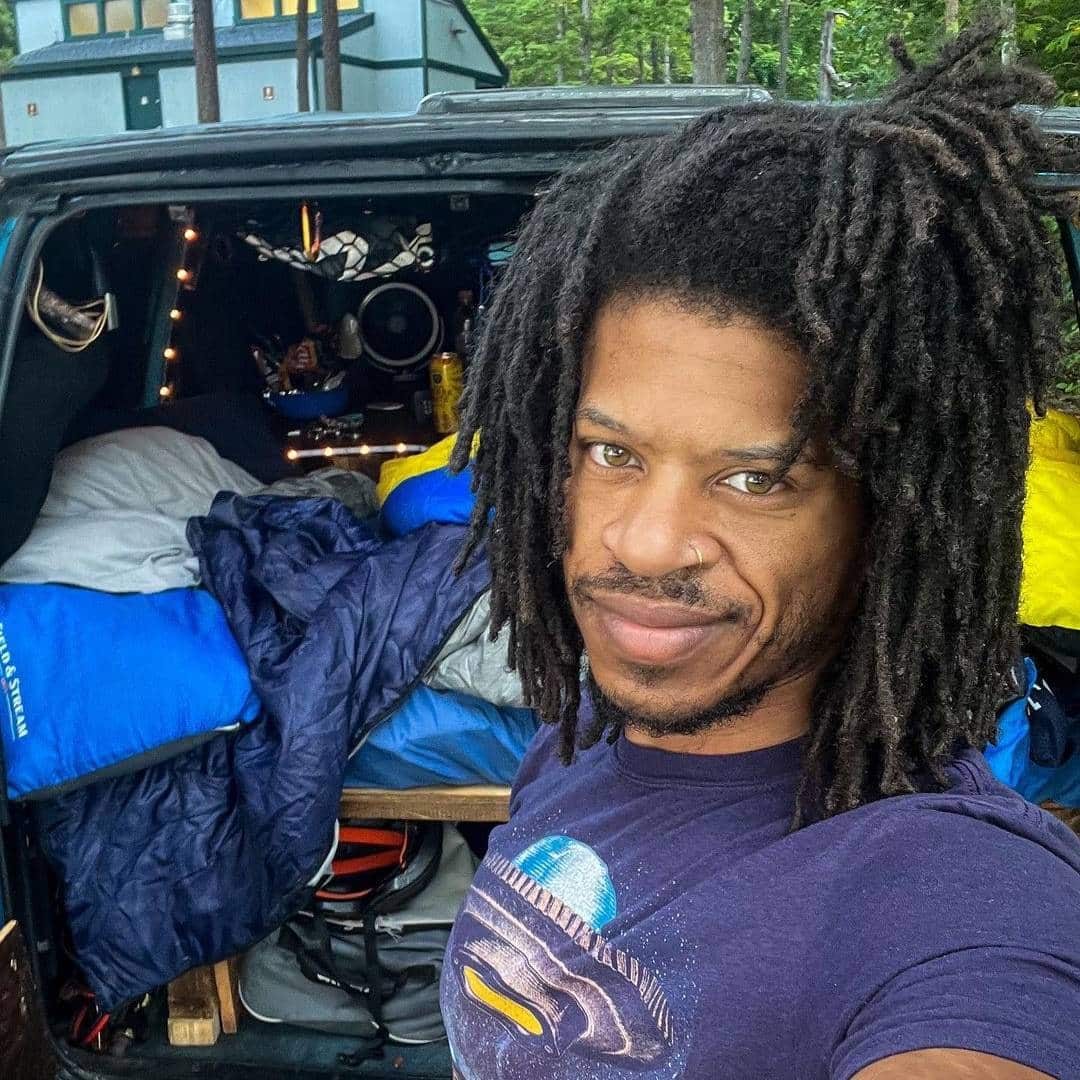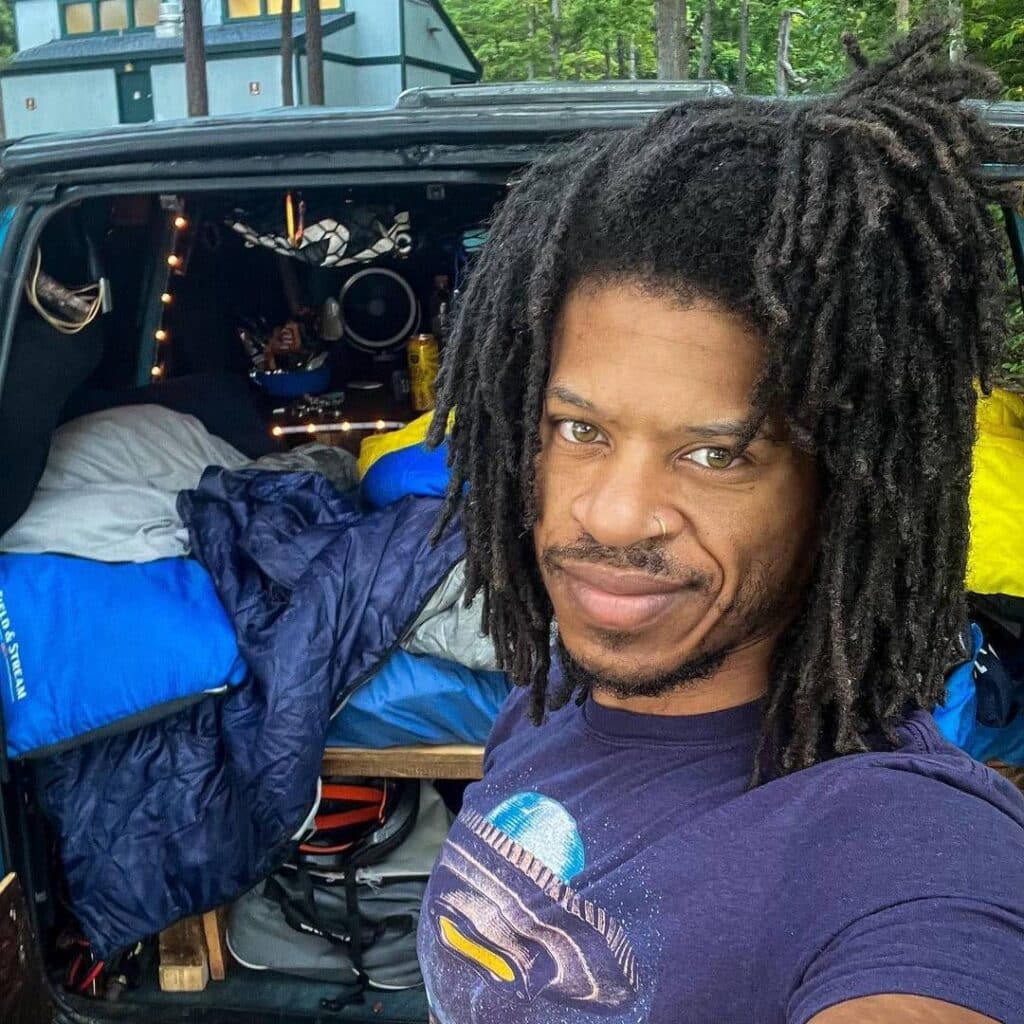 Museums and concerts and basketball games are great fun, but they're also expensive. To save money on the road, keep paid experiences to a minimum and prioritize free activities.
I love setting up camp on public land within walking distance of a trailhead or swimming hole. When not out hiking, biking, or swimming, I spend much of my free time reading, playing games, watching movies, etc.
What do you love to do? Biking? Yoga? Video games? Identify your hobbies and integrate them into your build and lifestyle. If you love going out, scan upcoming free events in towns you plan to visit. And talk to the locals: I can't tell you how many secret swimming holes and trails I've discovered because I took a local's advice.
8. Find Creative Ways To Boost Your Income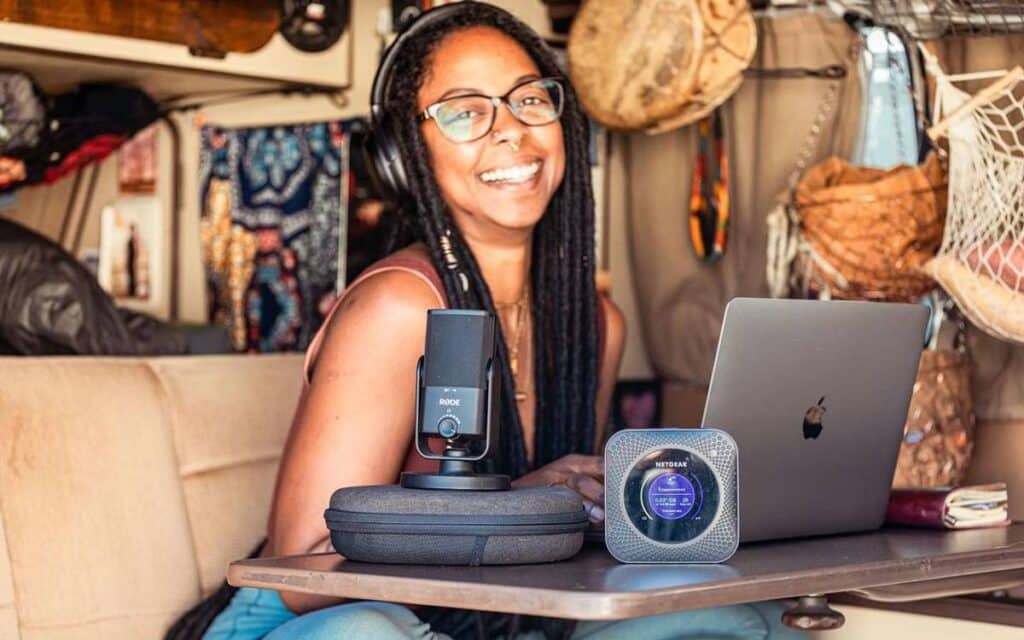 If cutting out expenses still isn't balancing your budget, look for ways to boost your income. That might mean finding a remote side hustle or staying in one place for a few months so you can work a part-time job.
Due to a lack of affordable housing, many resort towns struggle to fill service industry jobs. The tourist town housing/labor crisis is a nuanced issue, and "just live in your car, poor people!" isn't really a solution for non-wealthy locals trying to get by. Even so, vanlife does make you uniquely suited for short-term jobs in pricey areas.
Many vanlifers also find work (and free camping) through campground hosting gigs, while others flock to the Midwest's annual sugar beet harvest each summer to refill their coffers.
Read More: 32 Ways Vanlifers Can Make Money on the Road
9. Remember That Standard Financial Advice Still Applies to Vanlife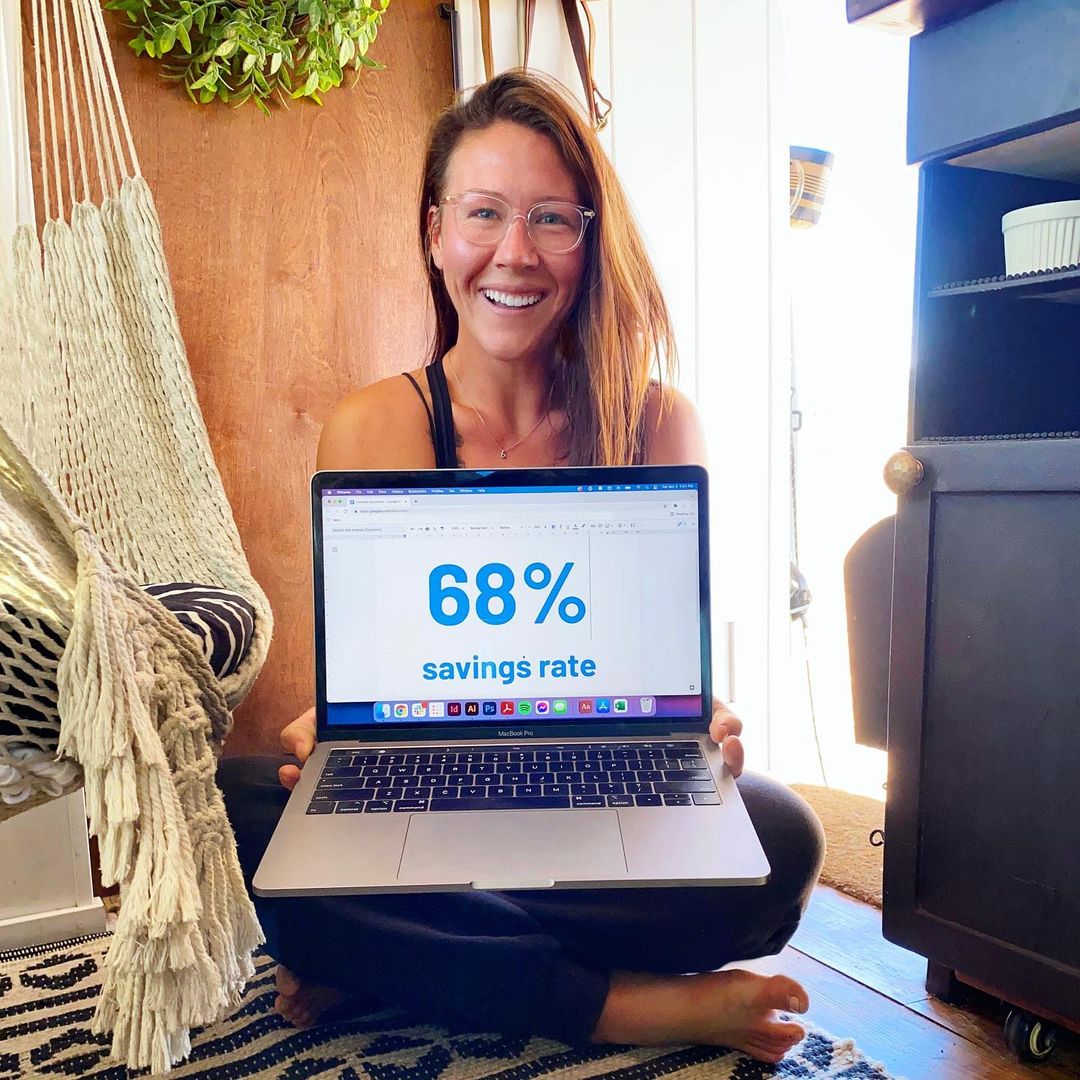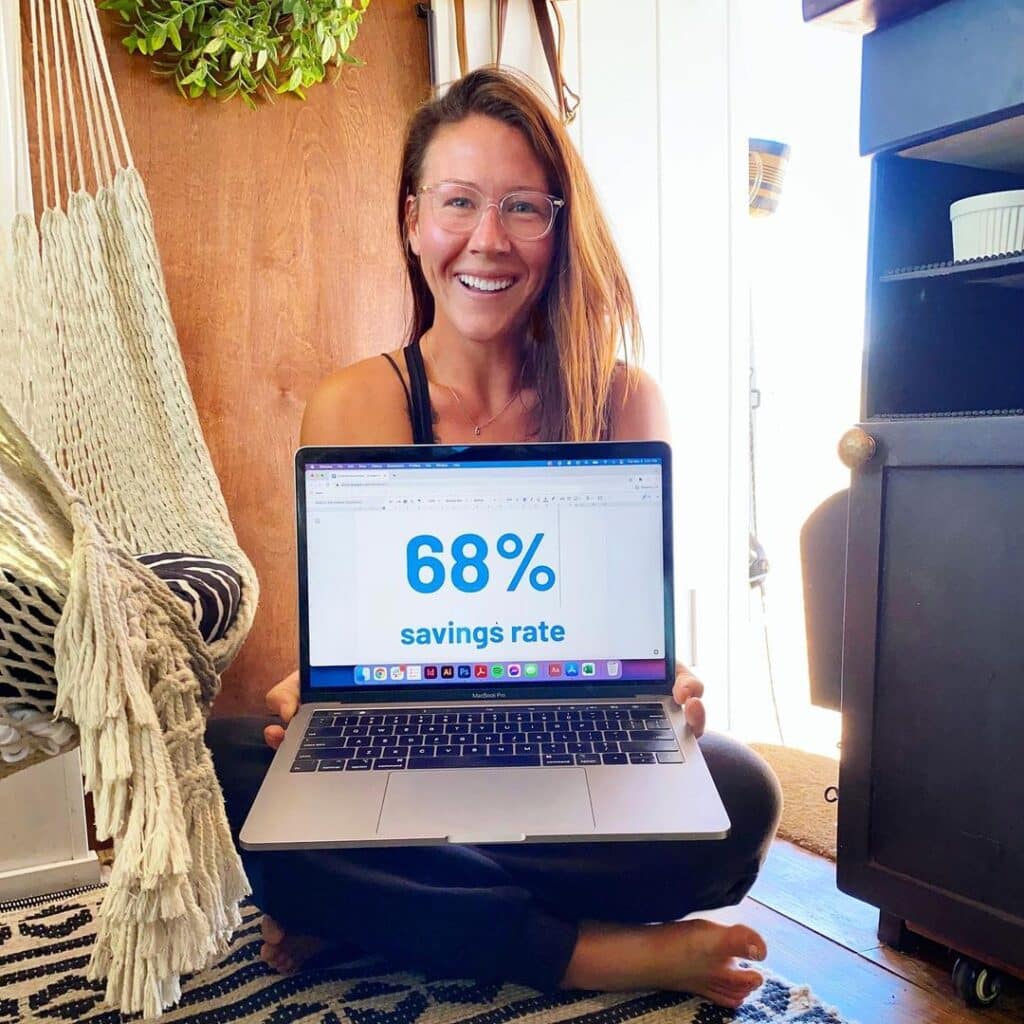 At the end of the day, standard financial advice is still your most powerful tool for saving money on the road.
Keep a budget and track your expenses. Where is your money going? What can you cut? If you love your portable solar shower, maybe you don't need that $30/month gym membership. If the price of gas is killing your budget, maybe you need to rework your itinerary to include less driving.
One of the great joys of vanlife is its simplicity: it isn't meant to be expensive.