We're pumped to introduce you to some more Midwesterners! This is Tom, Liana and Stan the Tan Van, who are originally from Wisconsin but lived in Portland, Oregon for 11 years before they hit the road. They chat all about life in their 1995 Ford E-150 Conversion Van and the endless streams of creativity that life on the road has flooded into their lives in the most beautiful ways.
Build Your Van
The Ultimate Van Build Guide
Planning a van build? Read our free guide. We cover just about everything you need to know – from planning, to insulation, to solar and electrical, to picking appliances, to essential tools. Get started today so you can get out there on the road!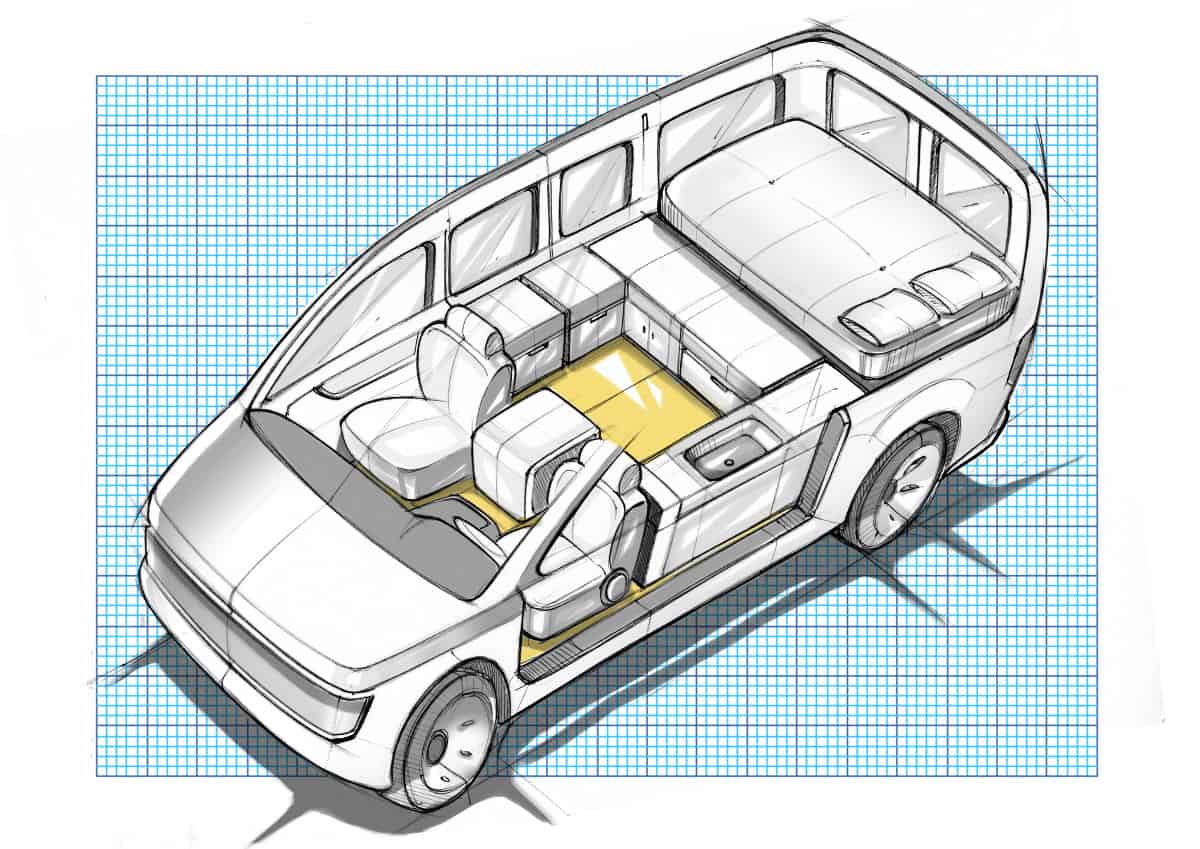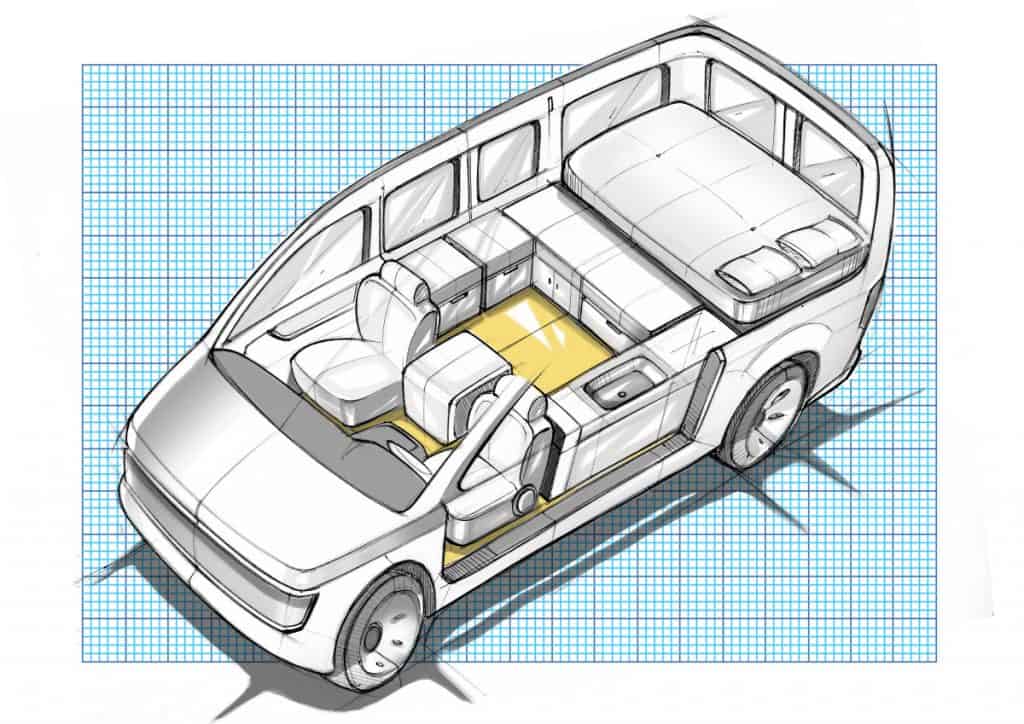 Where are you currently located?
Well, all over😉 We are currently official South Dakota residents. We've been spending some time with family in WI after the holidays but will be heading to the southwest soon.
What are you living/traveling in?
Stan the Tan Van
What specs can you tell us about your rig?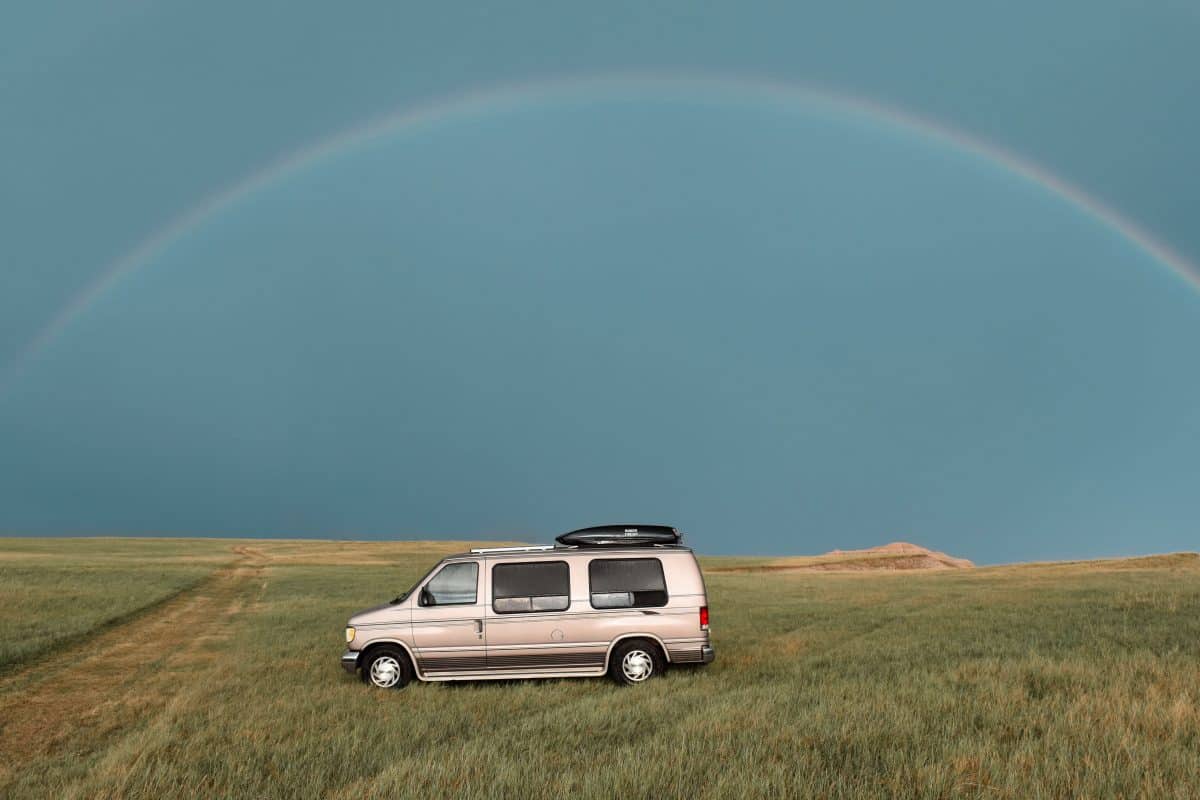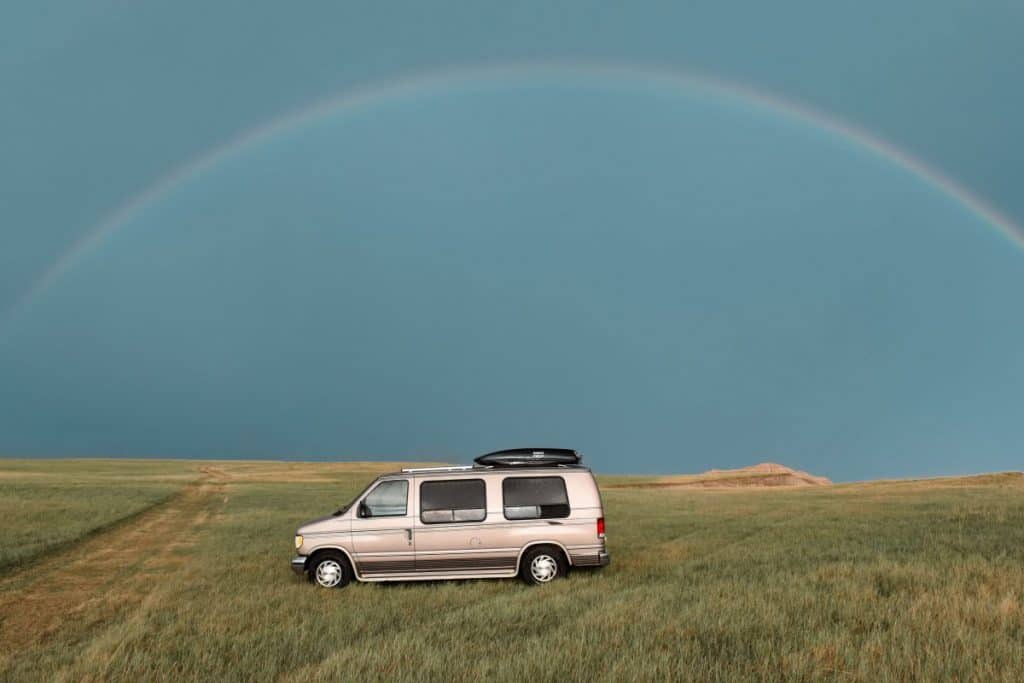 Stan is a 1995 Ford E-150 Conversion Van. We found him on Craigslist for $3,000. He had 130,000 miles on the odometer, but besides some minor repairs was in great shape.
The only real electrical appliance we have is our 12V portable fridge. We built a DIY electrical system with a 220 Ah battery bank, which charges from the alternator and a 100W solar panel. This runs our Dometic fridge, lighting, and charges all our electronics. It's a modest set-up but so far has fit our needs. We're usually good for 4-6 days without having to drive to charge.
Did you build the interior yourself, or did you buy it pre-built? If you bought it Pre-built, what touches have you added to it to really make it "your own"?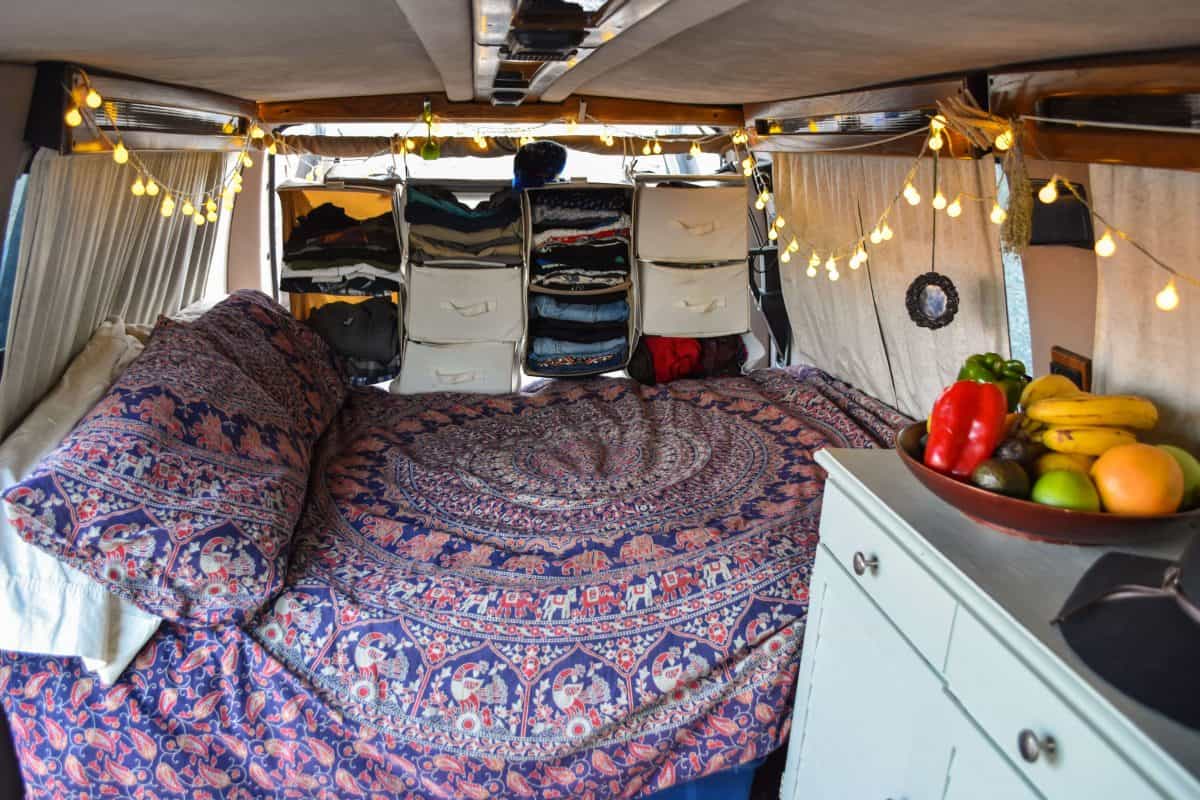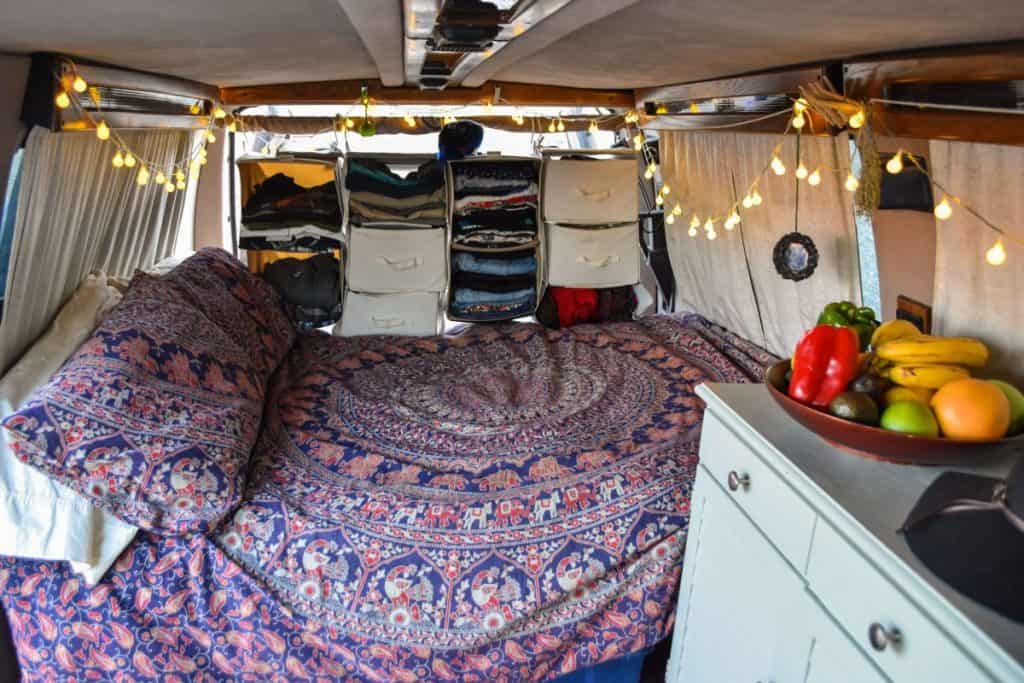 We've done the interior ourselves. Well, and with the help of Liana's mom's sewing skills. We didn't do a complete gut and re-build. Instead we like to call it a "mini-build". Our interior is homey (especially because we re-purposed a lot of things we already owned like our rug, storage cabinet, blankets, etc.) and comfortable, but we didn't spend a ton of time or money to get on the road.
Do you live in it full time or part time? How long have you been living this way?
We are 90% full-time. One of our reasons for moving to a nomadic lifestyle was to spend more time with our families, since we really didn't see them more than a week or two a year while we lived in Portland. We usually spend a couple months a year visiting family, and the rest of the time we live in our home on wheels.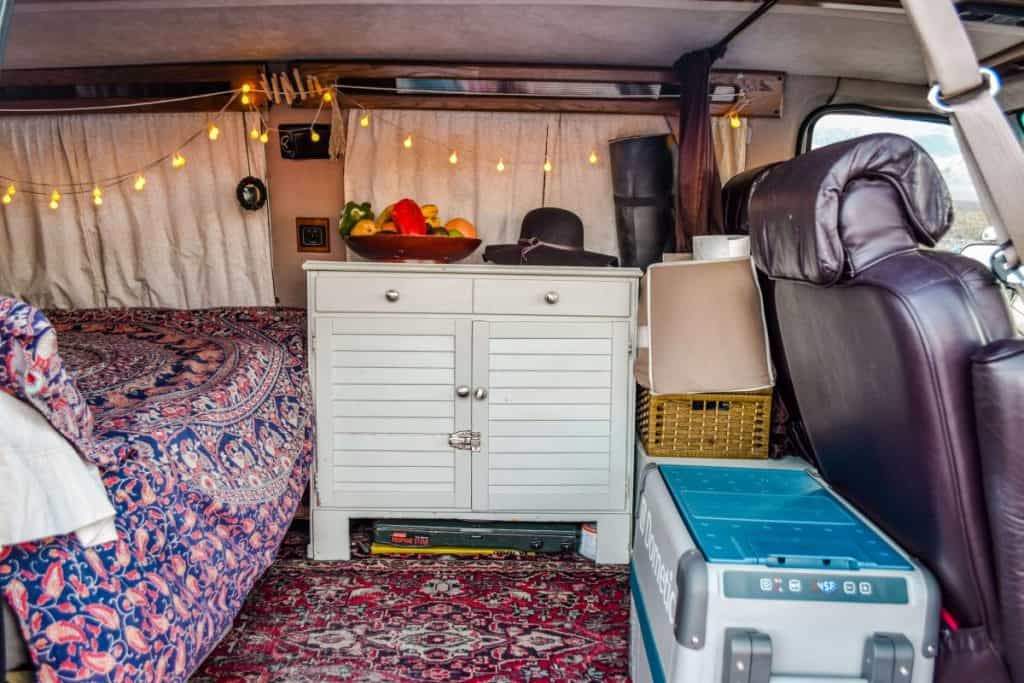 What were you doing before vanlife?
Tom worked in corporate training as an Instructional Designer and eLearning Developer.
Liana worked in marketing as an Account Coordinator at a graphic design agency.
What made you want to choose this lifestyle?
For us it started with travel and nature. We didn't want to wait for some "fabled" retirement date to see the world and do the things we dreamed of doing. We talked about wanting to travel long-term for years, but got caught-up in what Tom likes to call the "prescribed" lifestyle—demanding jobs, home ownership (and mortgage), the accumulation of objects, and debt.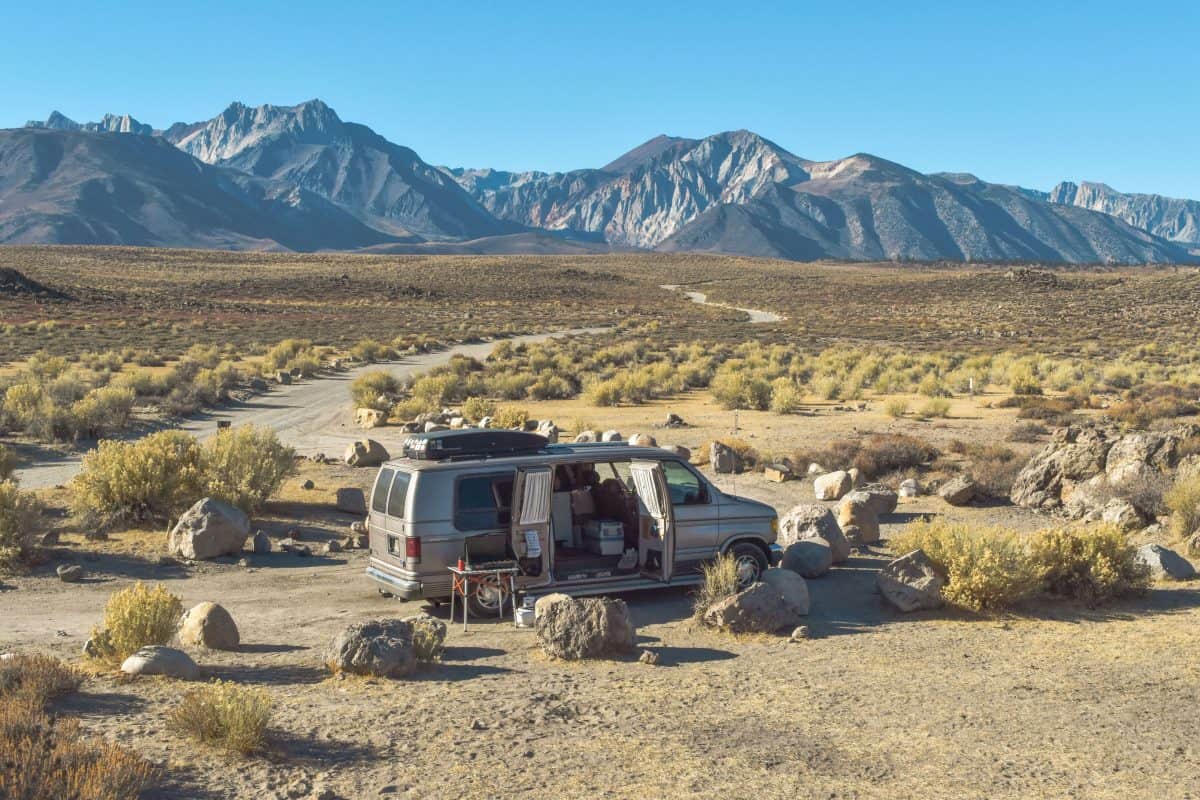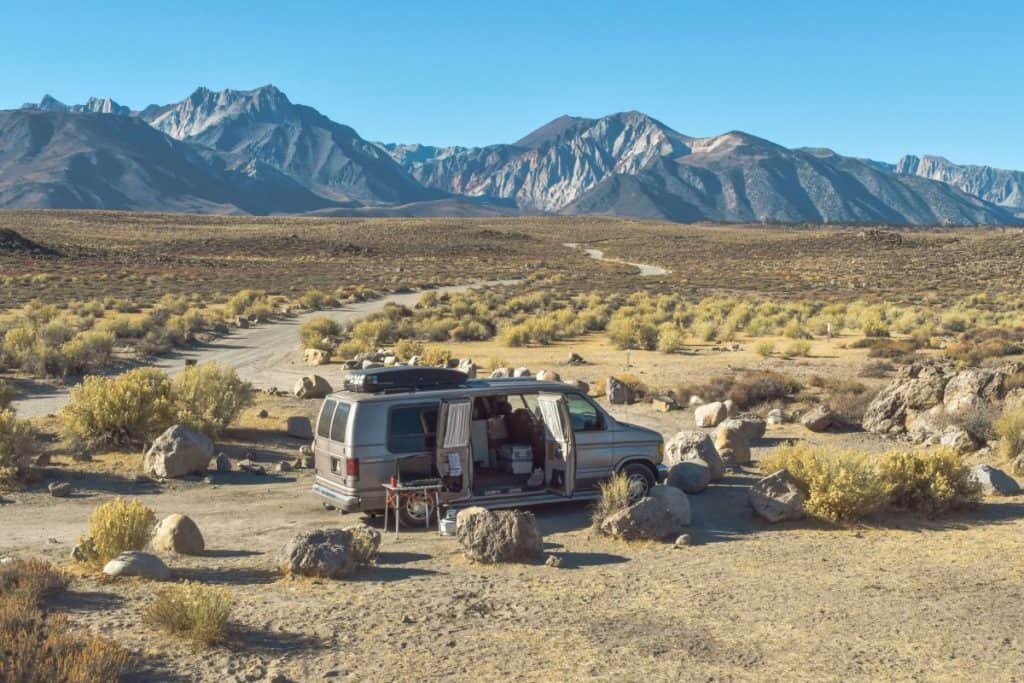 We realized that we were striving towards someone else's definition of success. A big house, new cars, the latest electronics, fancy clothes and shoes—none of these things were going to bring us joy. For us, we were most happy when we spent time outdoors with just what we could carry on our backs. We decided to stop letting our dreams of travel take a back-seat and finally buckle down, take control of our situation, make some changes, and seek our own version of success.
What was that transition like?
We really started our transition years before we even realized what we were transitioning to. Liana was inspired by reading the book, The Man Who Quit Money. It's about the life of Daniel Suelo—a man who lives completely free of monetary transactions. He lives simply in the outdoors and takes from the surplus of what is thrown away in our society.
It opened our eyes to the vast waste in the world and was a moment of awakening and re-focusing on what's important. People, time, moments, connections, ideas. Not things.
Fast forward a few years and we'd paid off our debts, budgeted our money, and contemplated each purchase we made. We wanted to fulfill our dreams of travel. We knew the best way to embark would be to literally let go of our "stuff", so that's what we did.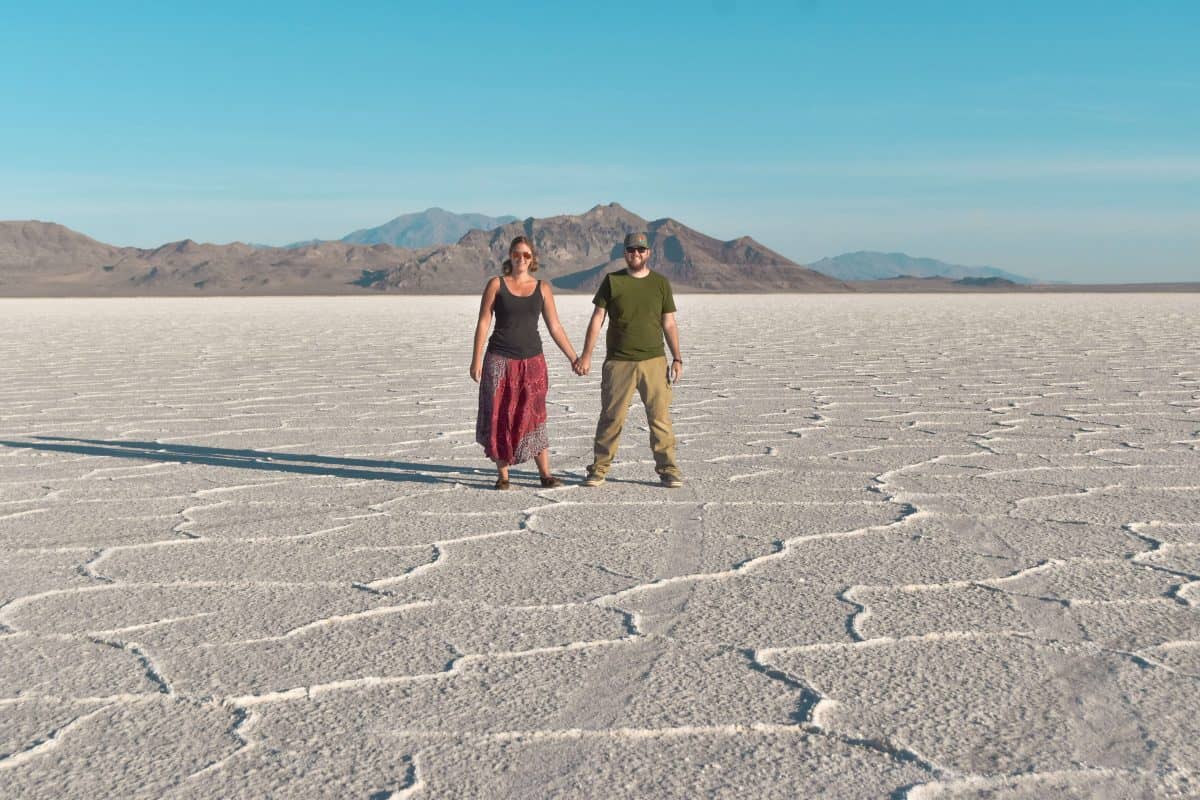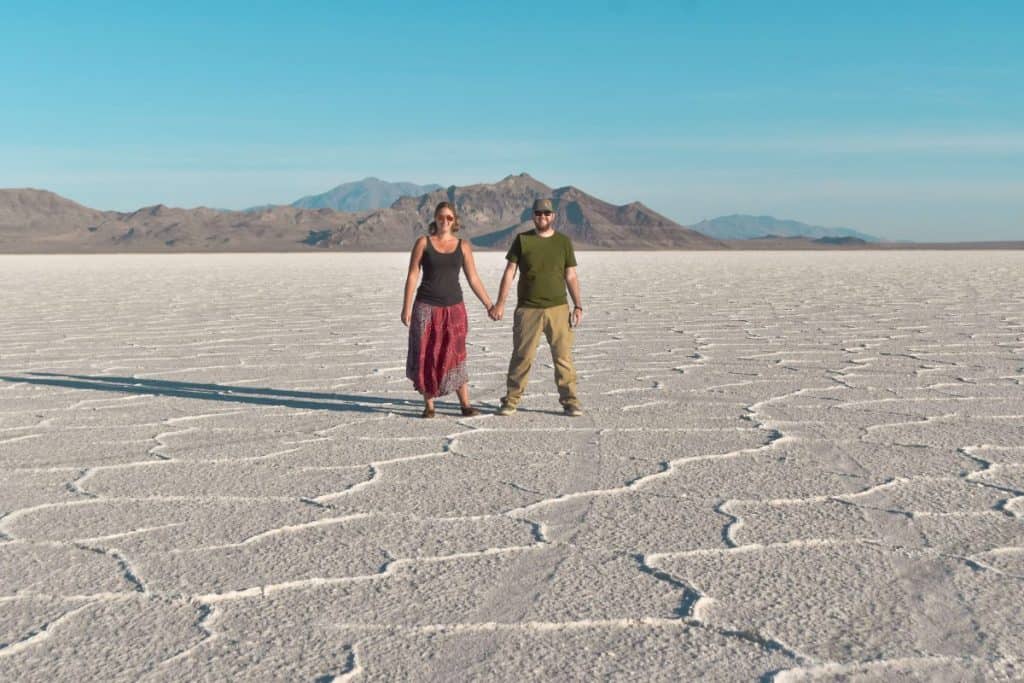 We transitioned from a small condo to an even smaller apartment. Then we sold almost everything we owned and started traveling in Stan the Tan Van.
Getting rid of all our things was really the most eye-opening stage. After all the stuff we'd accumulated over the years was gone—we didn't miss it. Today moments, experiences, and most of all time is more valuable than anything we could ever buy with money.
What is your favorite part about this lifestyle?
For Liana it's been the endless possibilities and opportunities for growth, knowledge, and change. We're constantly learning about the world around us, about other humans, about how things work and how they don't. Our pre-existing ideas about what we think we know are challenged and changing daily.
Tom's favorite part of this lifestyle is revisiting places with Liana that he saw with his family as a child. It's an adventure we will always have and share together.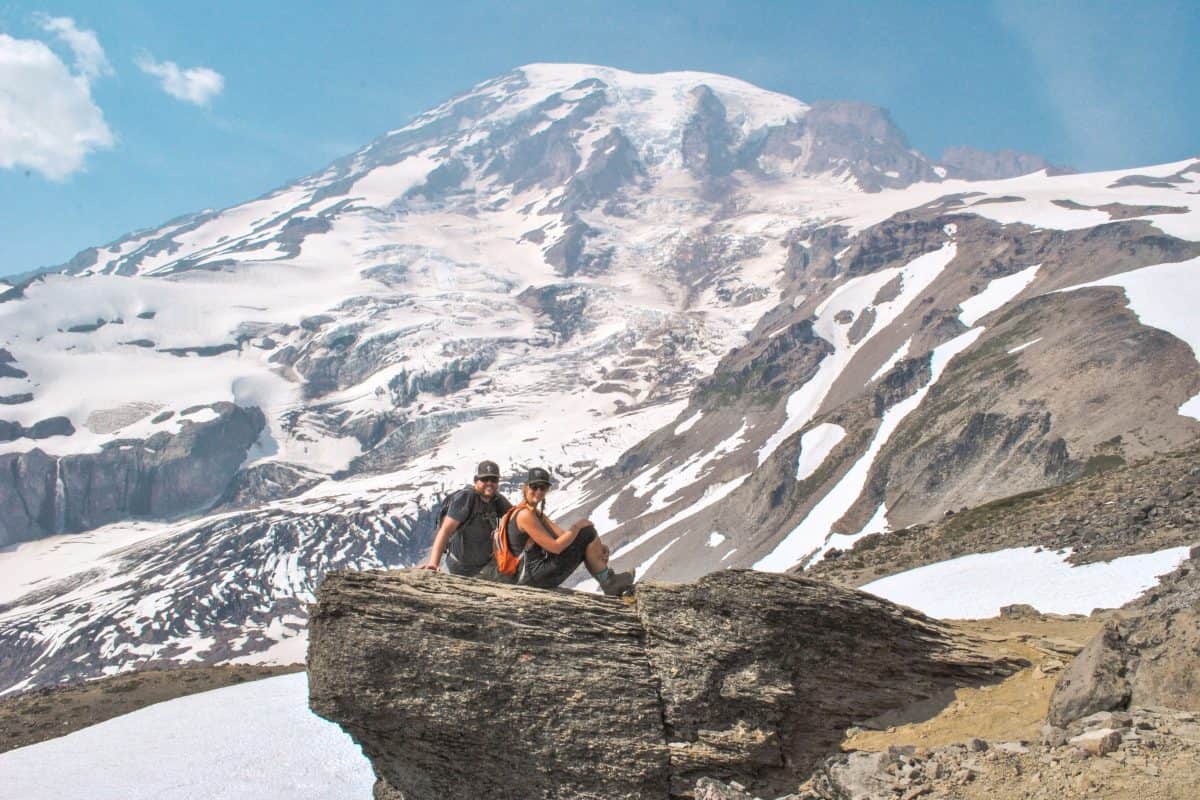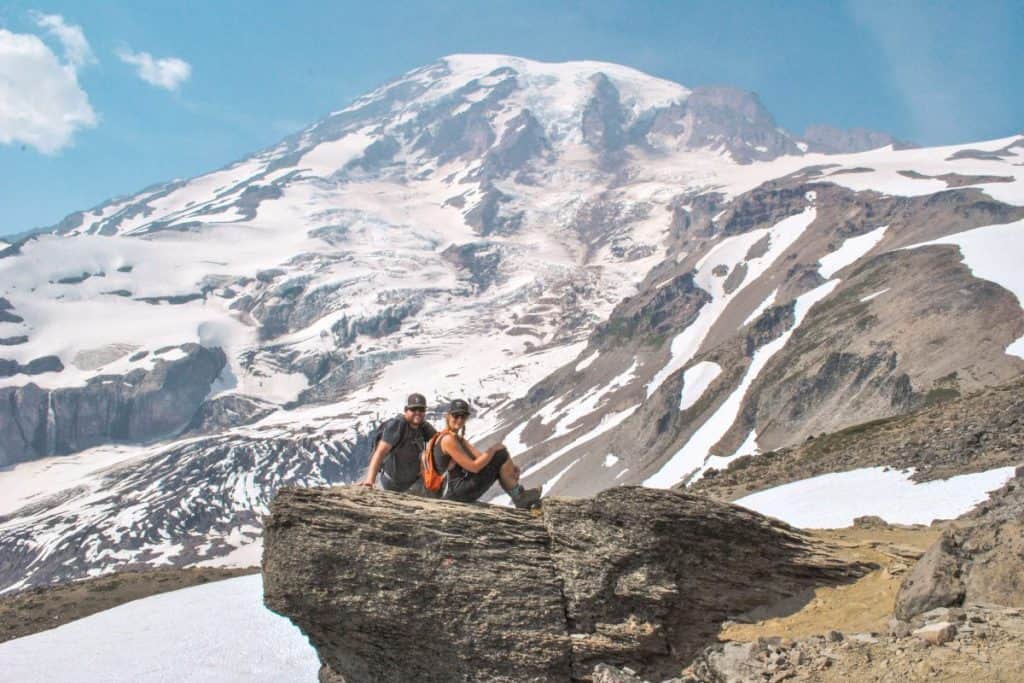 What is your least favorite part about this lifestyle?
Missing our cat. We'd love to have an adventure kitty, but that's just not our cat's style. She's way too anxious for life on the road so she's much happier living with her grandparents while we travel.
What do you do for income on the road?
Initially we saved money to begin our travels. We quickly realized that we didn't want to have a firm end date. That this wasn't just a gap-year for us. This was the new way we wanted to live, so we started looking for ways to make it sustainable.
Today Tom does contract projects as an eLearning developer and Liana is working to build a business in the travel industry. It's still a work in progress, but our goal is to help others fulfill their travel and location independent career dreams by breaking out of the mold of traditional careers and homes.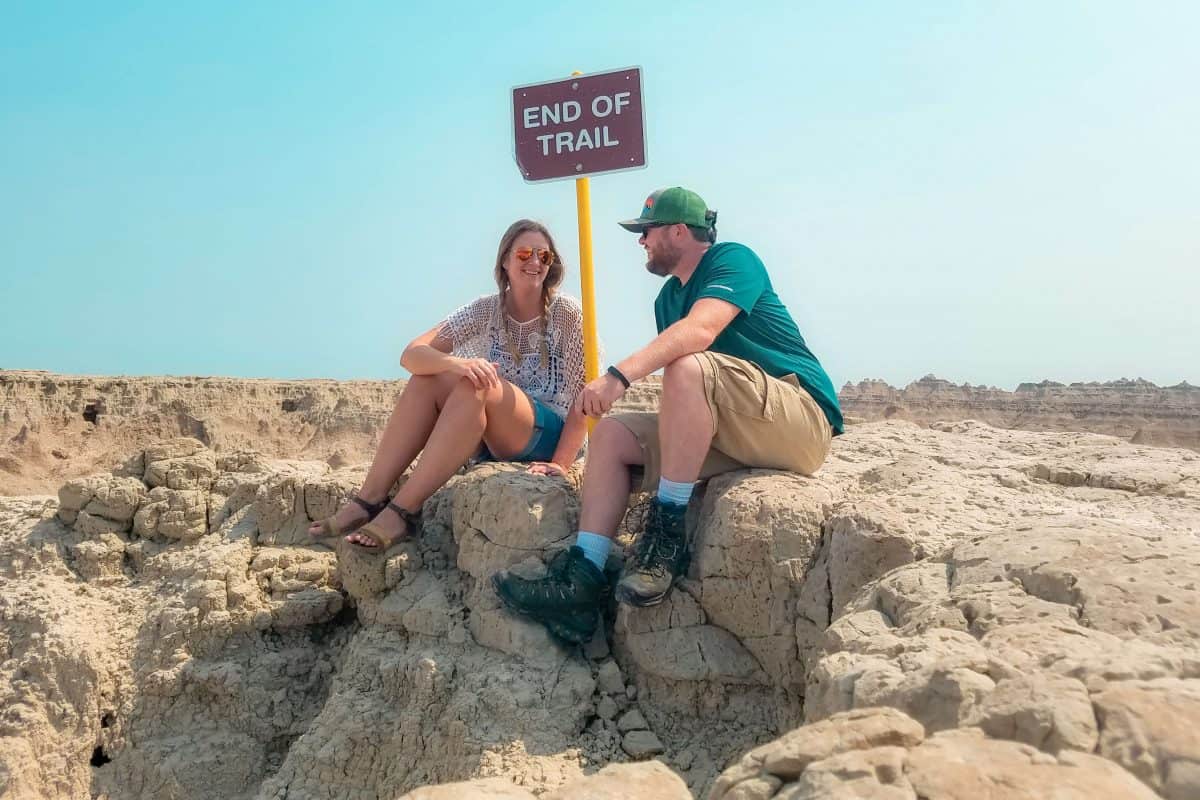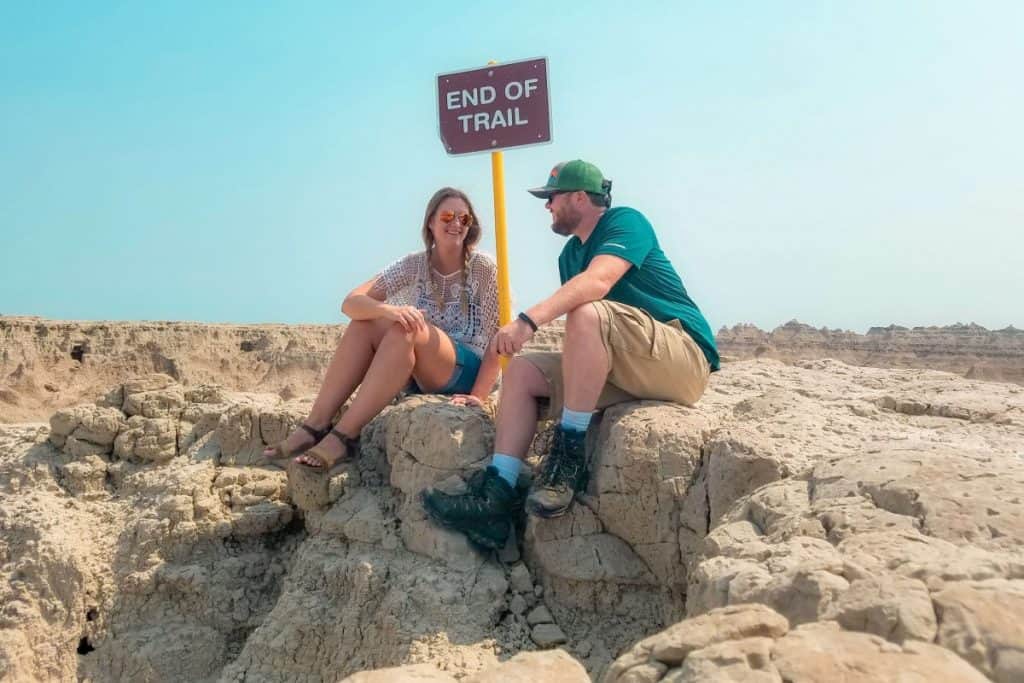 On our site whenyouwander.com we aim to show others that travel doesn't have to be expensive. We share tips and advice for budget travel, van dwelling, spending time in nature, and transitioning to a digital nomad career. We also share location specific guides and itineraries to our favorite places like the national parks. There are opportunities to explore new things both far and near and sometimes it just takes a little creative re-arranging of your lifestyle to fulfill your dreams.
What have been your favorite location(s) thus far, and why?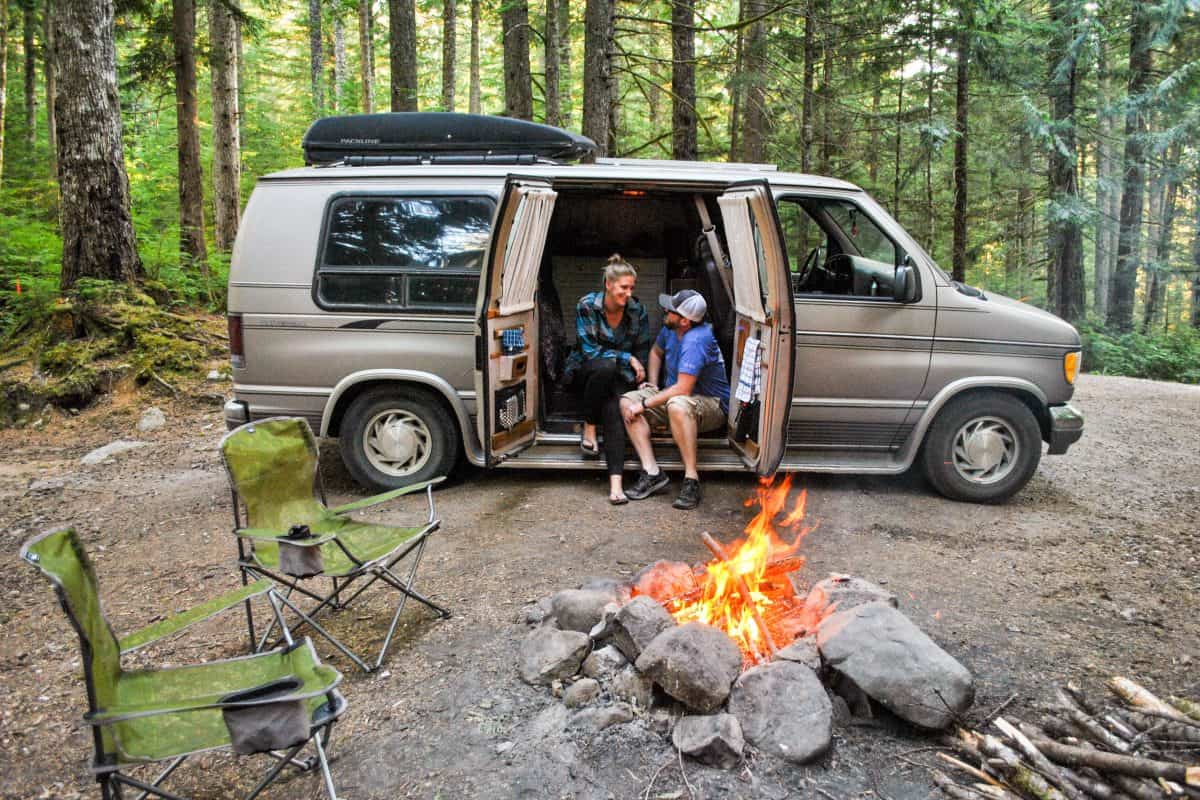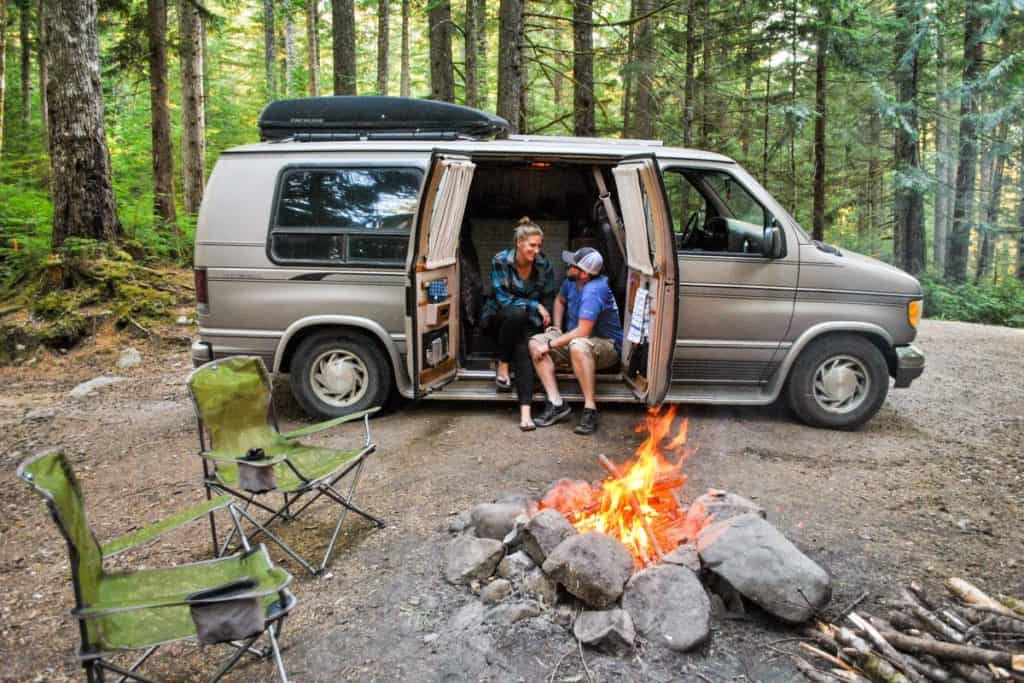 So hard to choose! There are places that are completely stunning and well-known because of it—like southern Utah. But we tend to reminisce more and want to revisit the less popular places.
Bridgeport and the Alabama Hills in the Eastern Sierra Nevada Mountains both completely blew us away and we'd never heard of them until just before we visited. The Loneliest Highway in Nevada is some kind of special magic that we constantly talk about going back to. Our favorite places are areas with amazing hikes or other outdoor activities but lots of good free camping in the middle of nowhere. Places we can tuck into and really feel at home for a while.
What is your favorite meal to make?
Burritos. Veggie burritos, breakfast burritos, dessert burritos, if you can roll it in a tortilla—we love to eat it!
What are some things you brought with you that you use nearly everyday?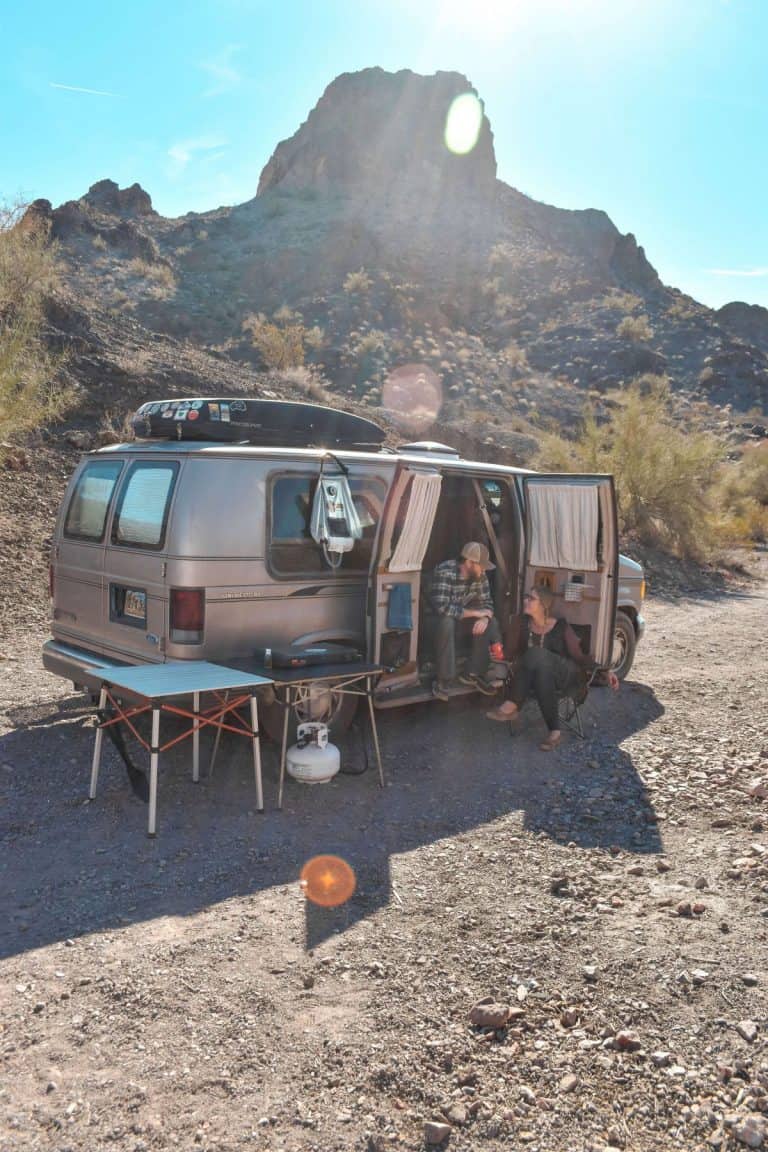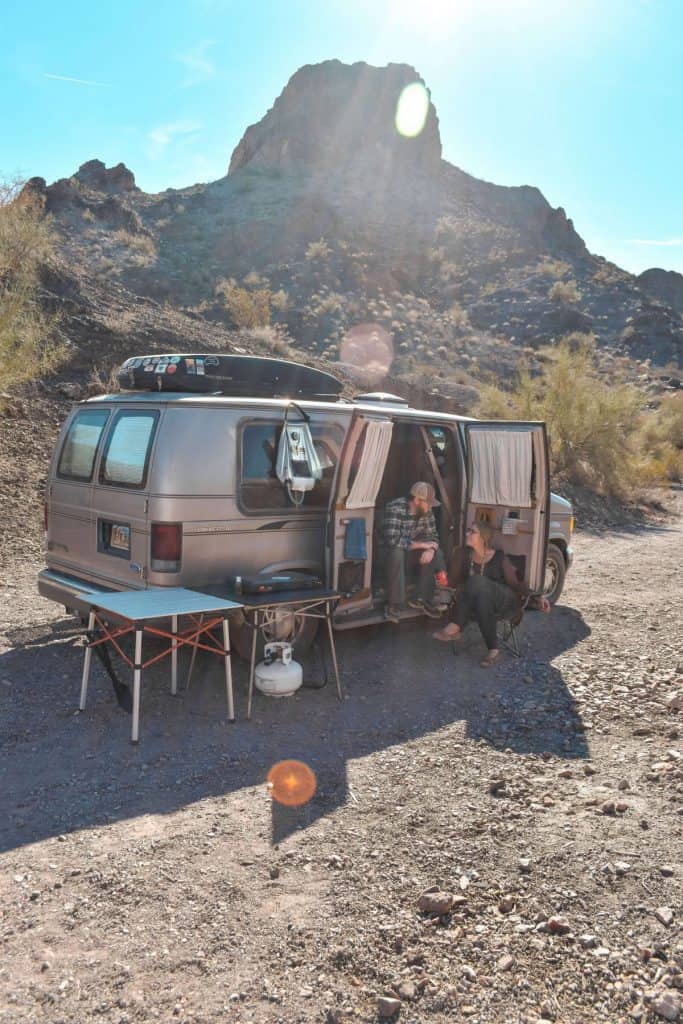 Dr. Bronner's, our 20-year-old Coleman stove, French press, and LED globe string lights.
What are some things you brought with you that you ended up never or rarely using?
There have only been a handful of things that we've gotten rid of along the way—pasta spoon, cheese grater, colander. In our prior lives we were kitchen gadget fans, ha! Before we moved into Stan we really made sure everything had a purpose. We each have one set of silverware, one plate, one bowl. That's how we live – and we love it. Also, Tom's can koozie collection is constantly monitored, so it doesn't get out of control.😊
Is there anything you miss from your former lifestyle?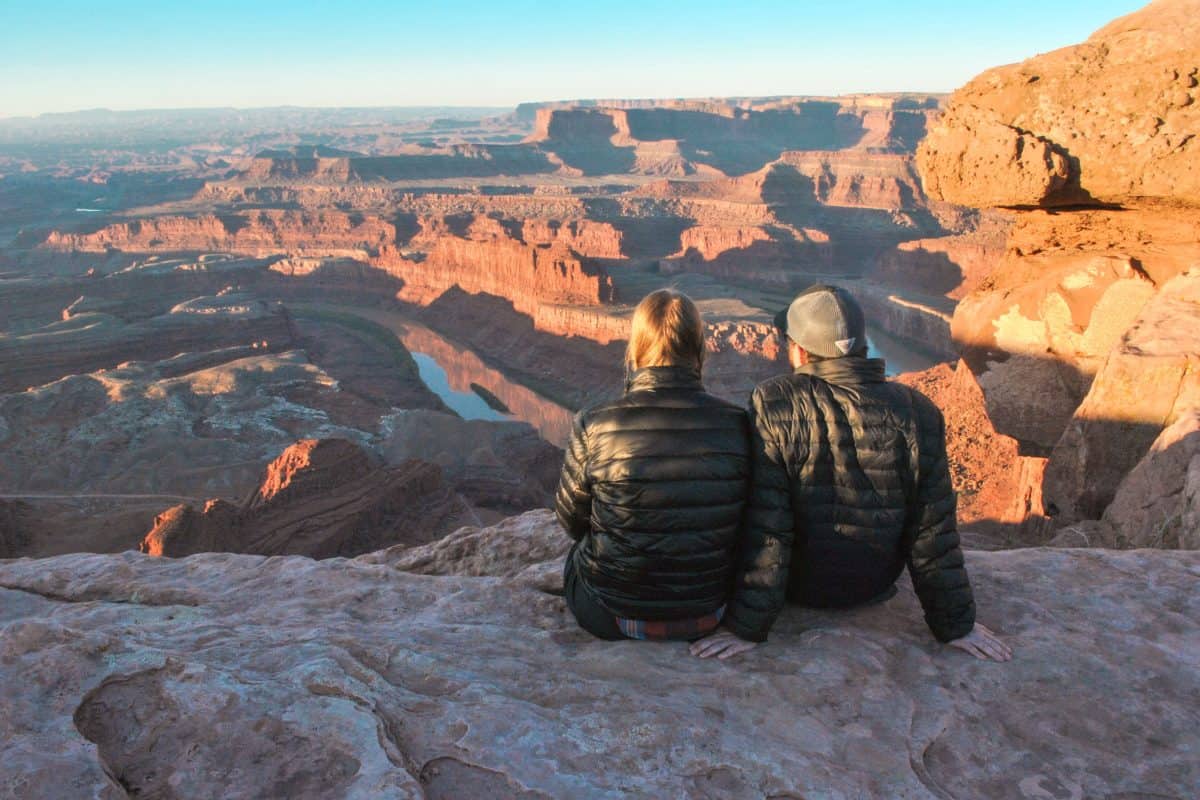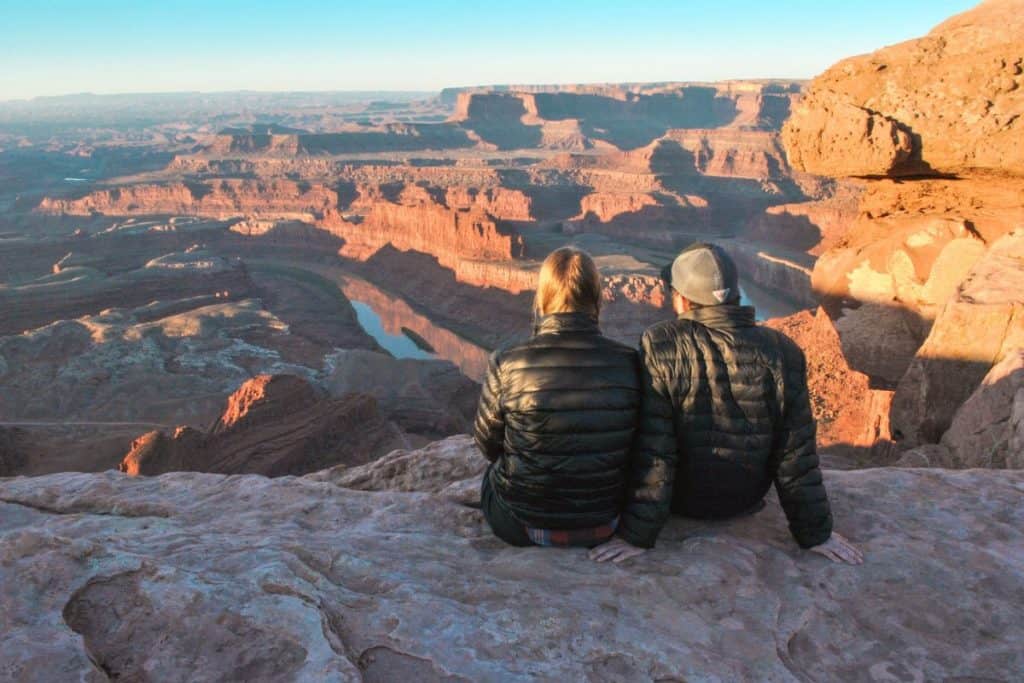 We already talked about missing our cat. We also miss our friends we used to see on a weekly basis and Tom misses disc golfing every day. New van life goal: More disc golfing and convince our friends to move into vans and travel with us, haha! Just kidding…but not really.
What things do you do in your free time? What are your favorite activities?
We've both always wanted to pursue photography and writing more. In our new lifestyle we finally have the time and creative head space to do that.
Generally, we find ourselves creating more than ever before while on the road—whether it's ideas for a zombie comic, song lyrics, trying new photography techniques, or writing stories about some of our crazier adventures.
We also spend a lot of time in and around the national parks. We're so inspired by nature and find a real sense of peace there. We have a goal of visiting all 61 national parks (and counting!) together and are slowly working our way through them.
What advice would you give someone considering this lifestyle?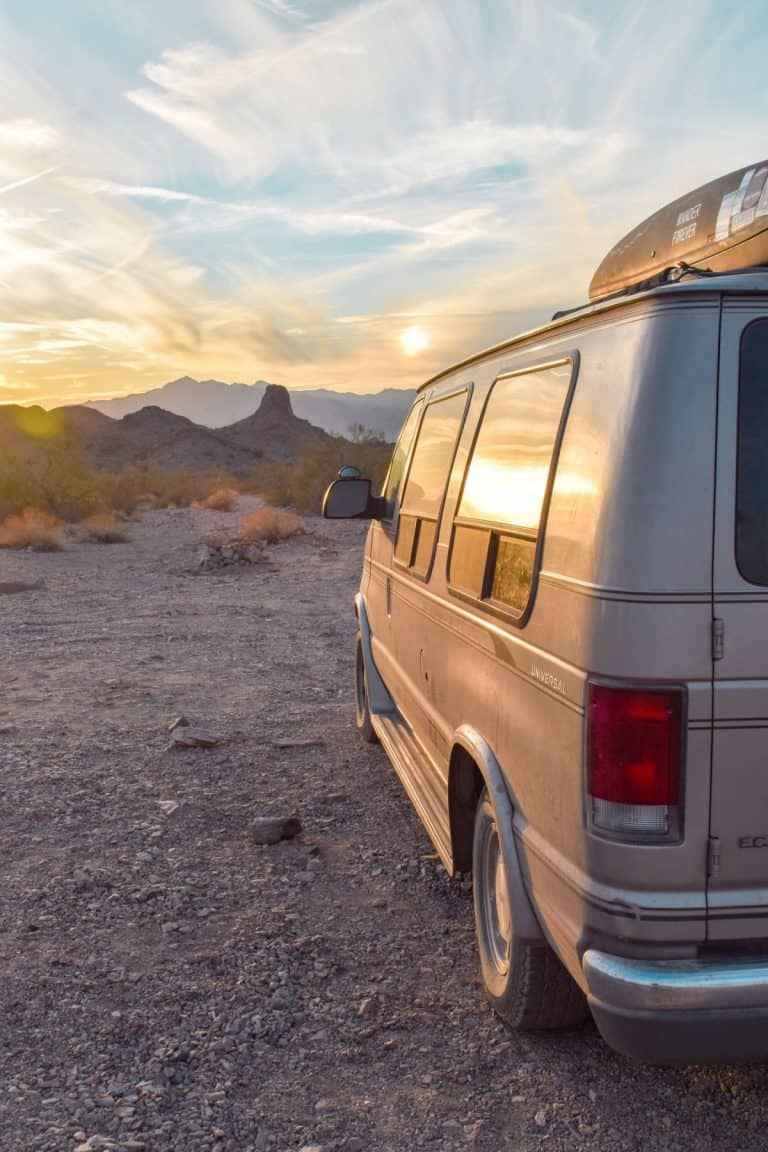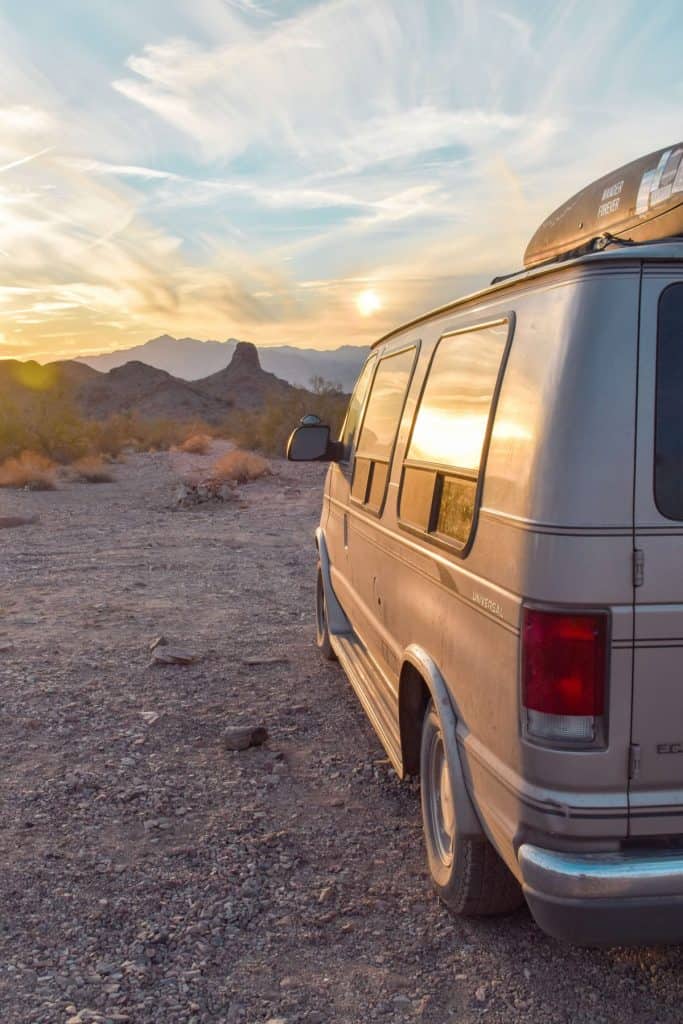 Don't wait. We're not saying to leave tomorrow, but don't wait to start planning and shaping your life to make your dreams happen. There's a ton of info out there to help you build a camper van, camp for free, and find amazing places to explore. That's all the easy part. Spending less, having less, being uprooted, and having the courage to say I'm going to do it—that can be the hard part of the transition. You just have to take the leap and start.