We're stoked to introduce you all to a wonderful family of three – Haley, Miggy and Layla! They are traveling around in their 2005 Sprinter van camper conversion, Ferdinand, that was built out by the fine couple over at Always the Road! Feel inspired by their story as they share all the pros and cons life on the road has to offer – from meeting rad people and discovering new areas, to rainy days in the van and feeling a bit homesick. And be sure to give them a follow Instagram and head to their website if you're interested in hiring some bomb-ass photographers!
Build Your Van
The Ultimate Van Build Guide
Planning a van build? Read our free guide. We cover just about everything you need to know – from planning, to insulation, to solar and electrical, to picking appliances, to essential tools. Get started today so you can get out there on the road!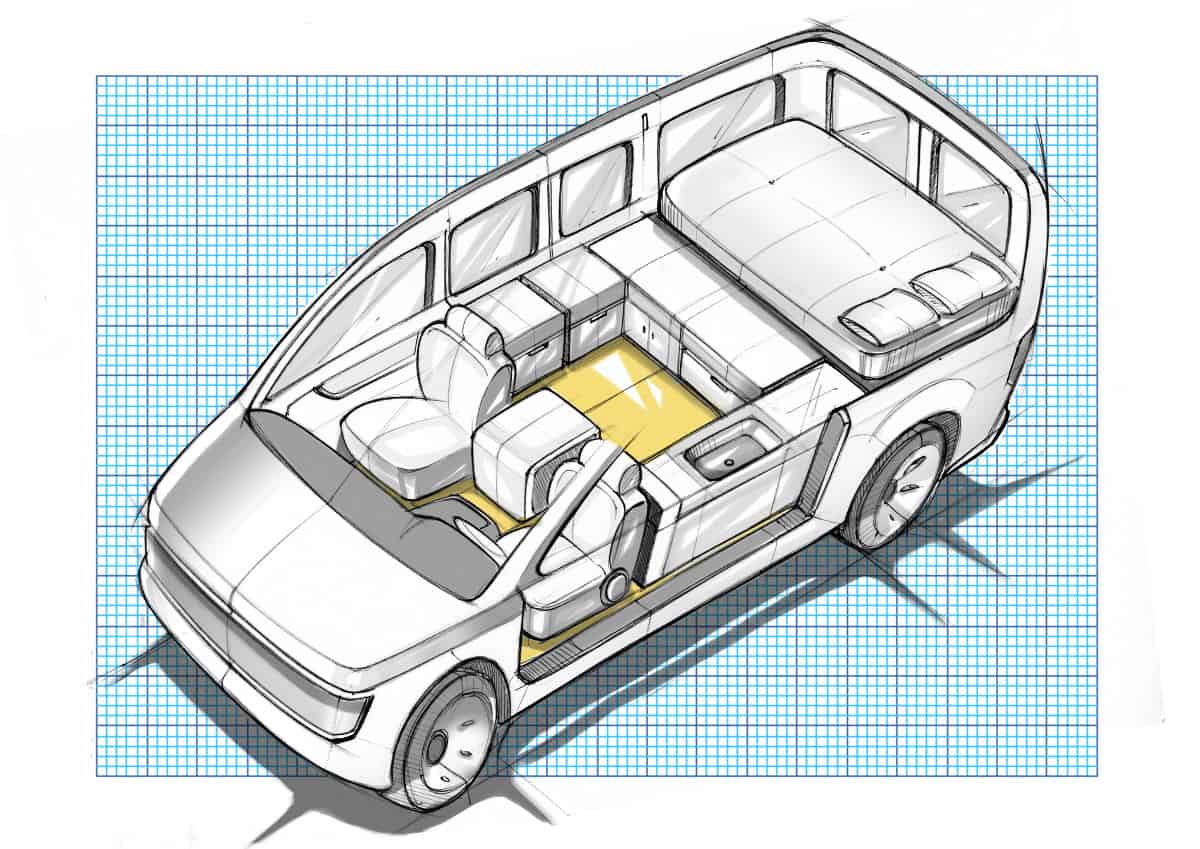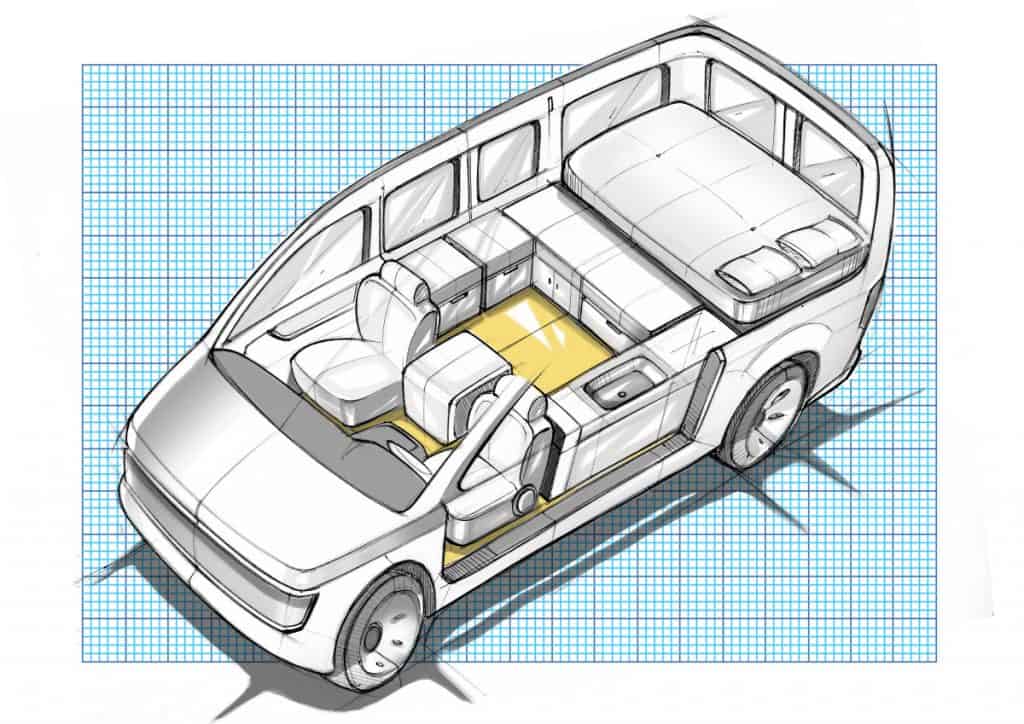 What is your name/are your names?
Haley and Miggy! And our furry new roommate, Layla!
Where are you from?
We're both from the Chicago burbs, Haley from Naperville and Miggy from Palatine.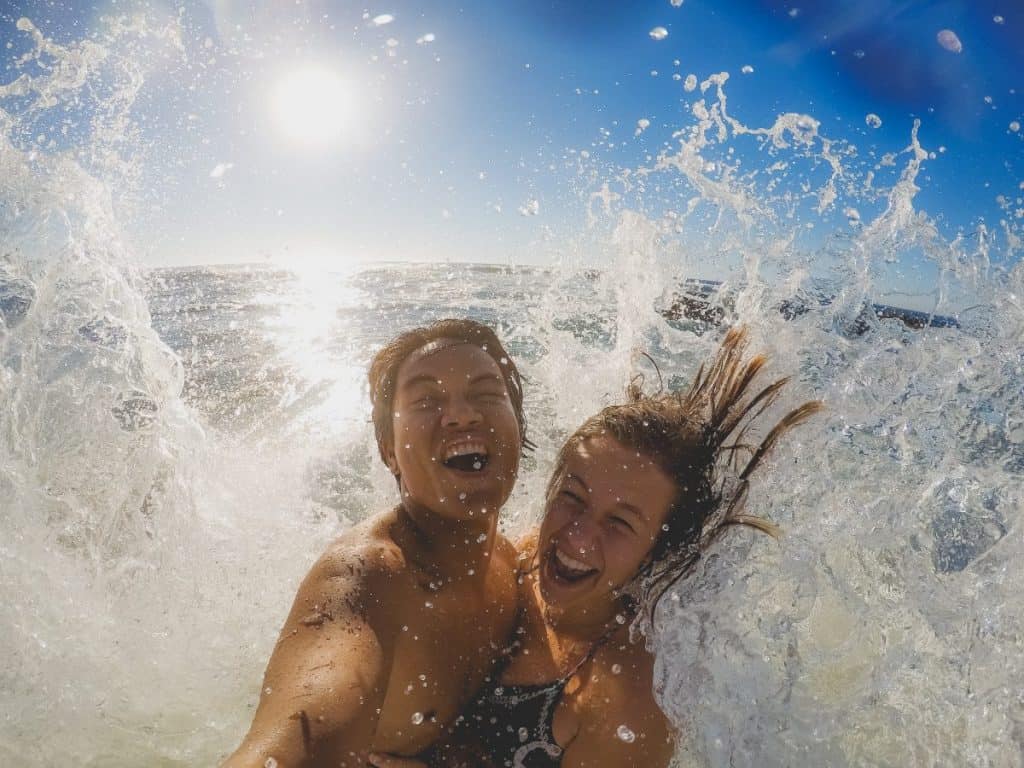 Where are you currently located?
We meant to roll through San Diego but have been hanging around for a few months now…too many good beaches and doggos and vans!
What are you living/traveling in?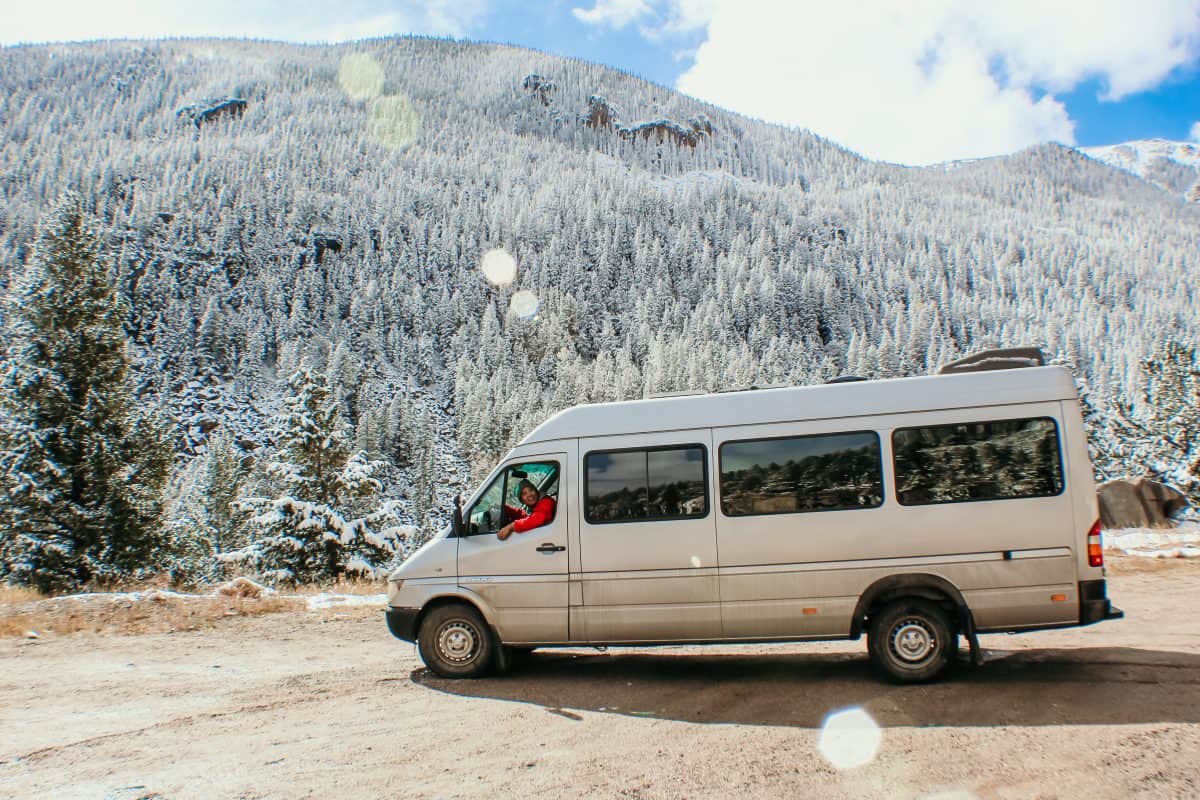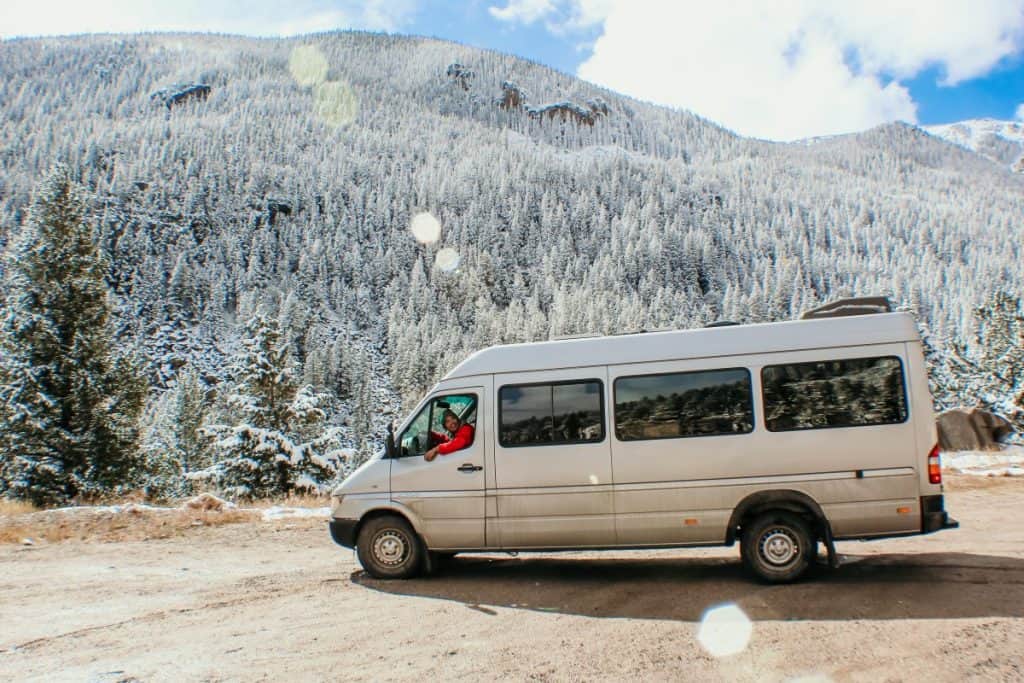 We live out of our '05 Sprinter, Ferdinand! He was lovingly built by our vanlife heroes and now friends, Pete and Tay of Always The Road.
What specs can you tell us about your rig?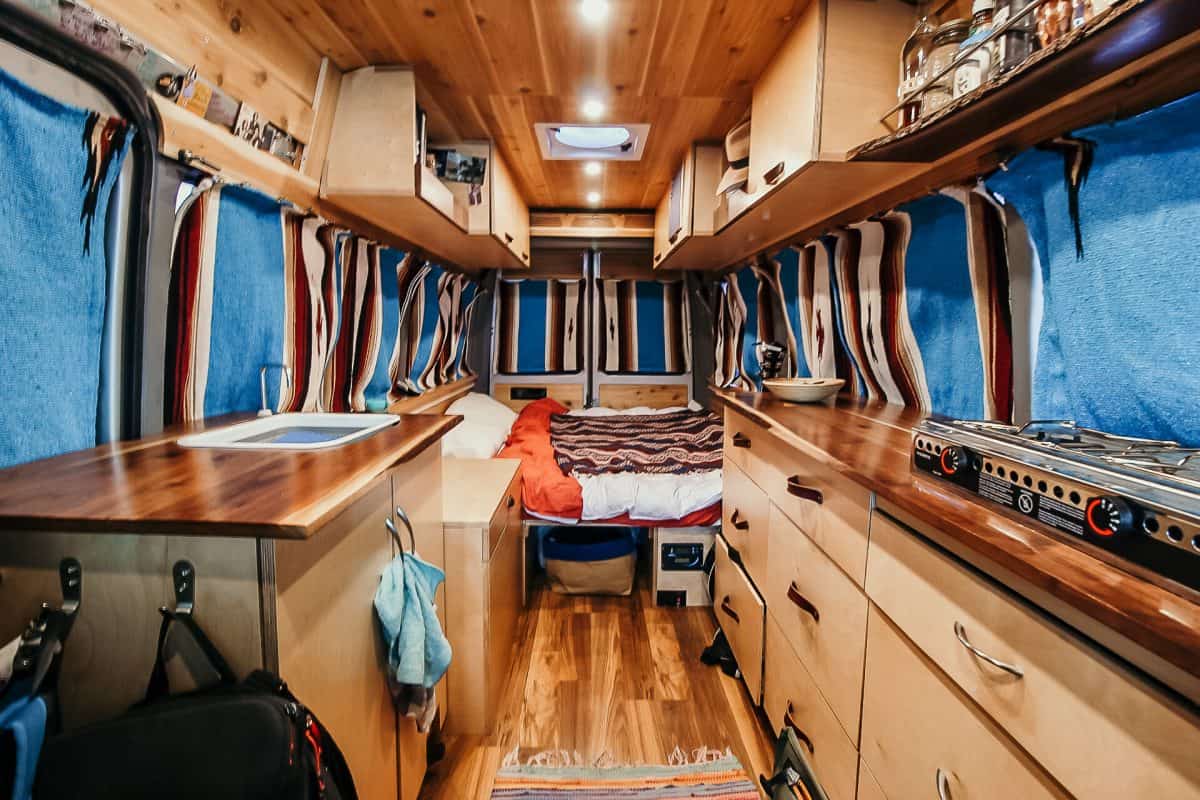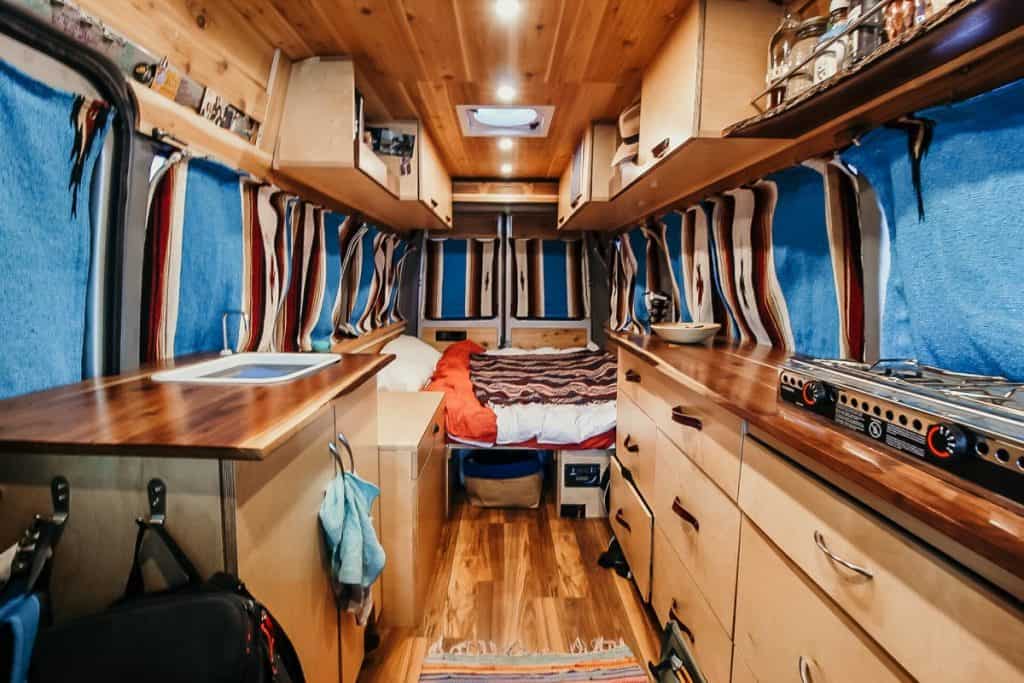 We're actually pretty envious of all the self-converted vanlife rigs and their vanlifers. I can tell you where the front and back of the van are located!
Though we didn't build the bones of our little cabin, periodically adorning the space with more of our personality has been an ongoing treat. Finding out our cockpit roof mimics the texture of a cork board was a game changer, and its patchwork mural has grown steadily since. We're always rearranging new blankets and lights and rugs. I think when we finally figure out how to mount Haley's ukulele, the space will really come into its own.
Do you live in it full time or part time? How long have you been living this way?
We have lived in it full time since July 2018! Did a quick stint out east to break the van in, and have been meandering aimlessly out west since October.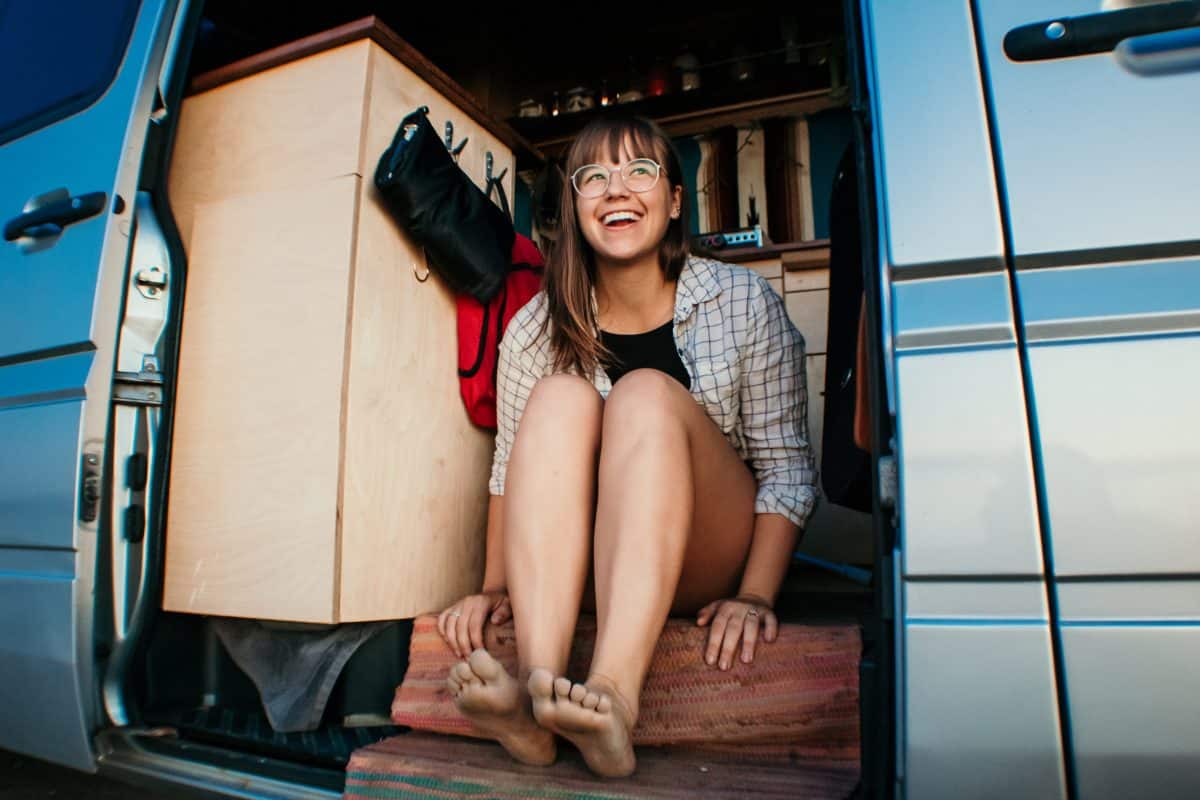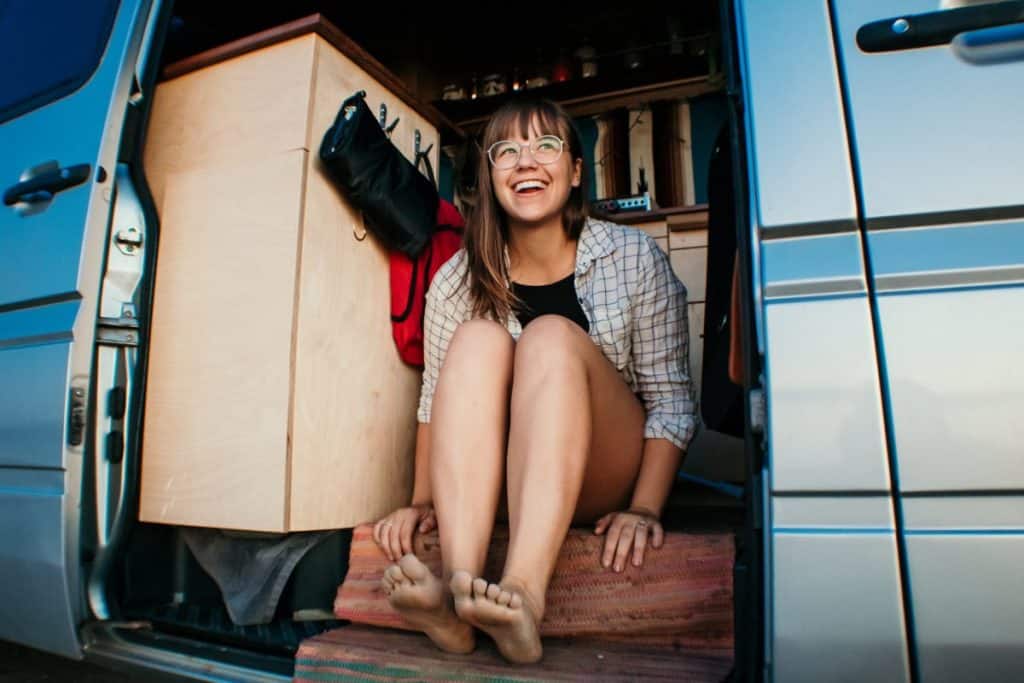 What were you doing before vanlife?
Haley and I were rooming in a small Chicago apartment, bartending most nights. Before that, we had graduated with degrees in nursing and history. I think it was a short and necessary period for both of us, pivoting away from a more traditional existence and realizing that we both wanted see more, try more, feel more alive.
What made you want to choose this lifestyle?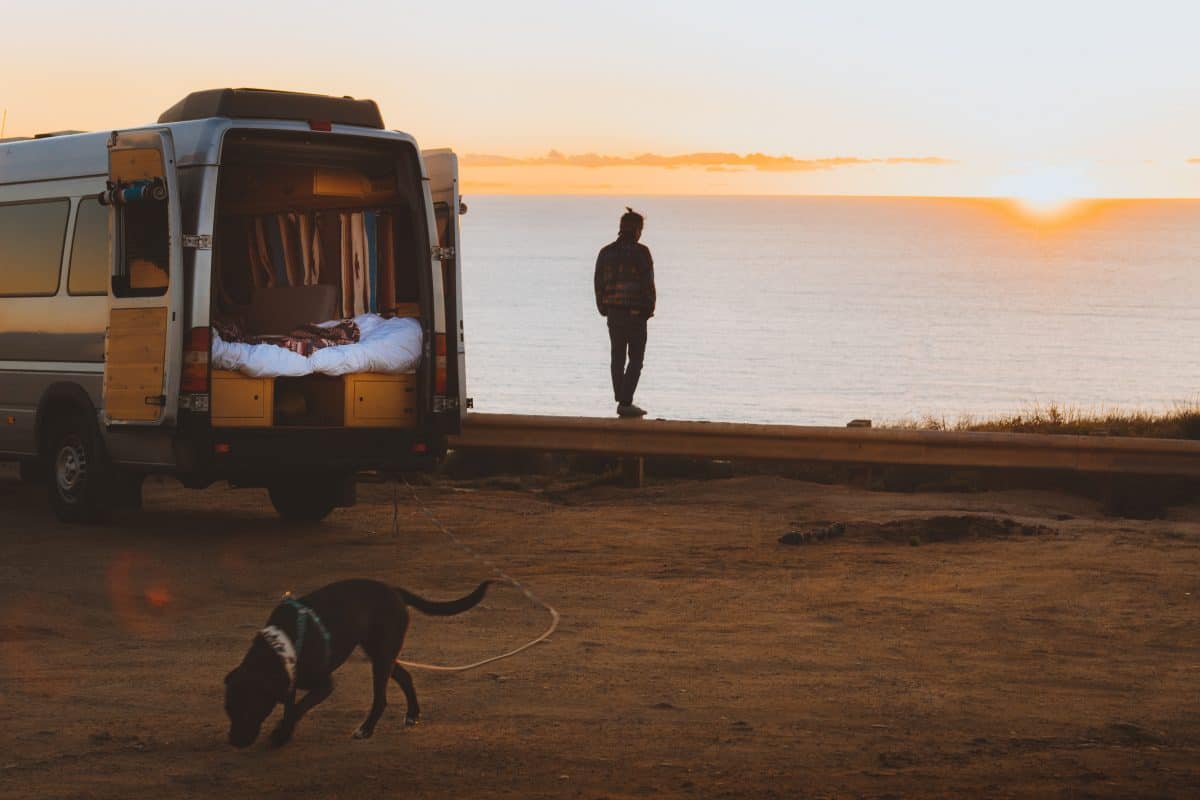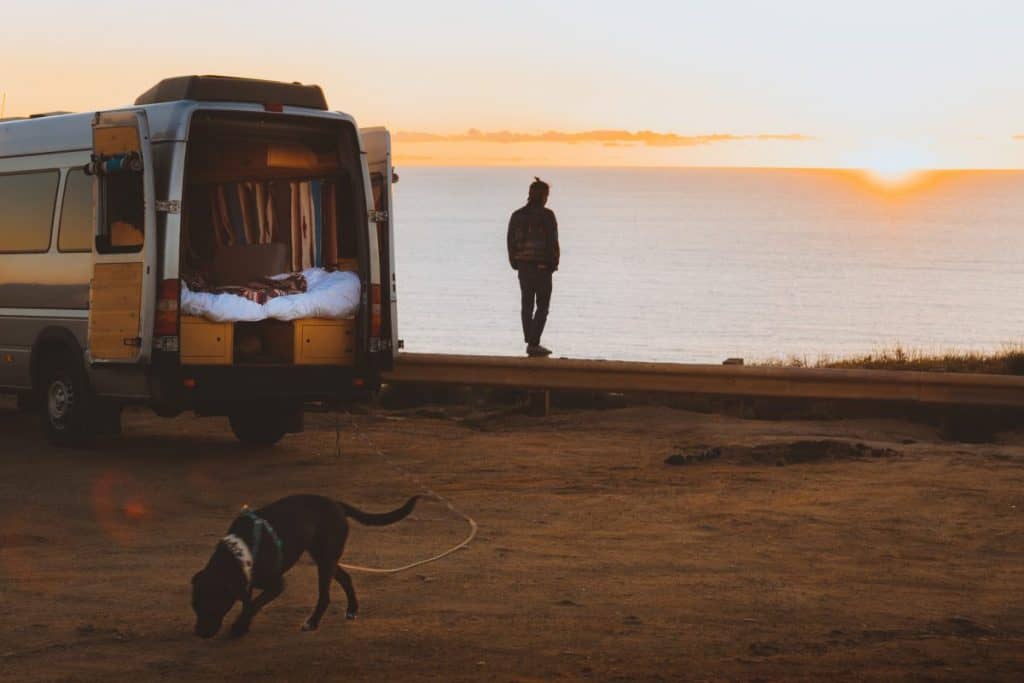 I think freedom is an obvious, overarching reason that connects most vanlifers. But I'm gonna go even broader and say that the vanlife lifestyle affords a certain degree of choice that we find incredibly empowering. Yes, we want to go roam deserts and play in the ocean and chase sunsets, but we also want to be there for baby cousins and hang out with our friends. It's a difficult compromise sometimes, because wanting both means we won't conquer every mountain and we won't make every birthday, but we're learning to be content with the big picture. I think we're going to be really proud we did this when we're old and wrinkly.
What was that transition like?
The first few months were honestly super easy. Haley and I have never been that materialistic, so downsizing our shared space and possessions was relatively painless. The most stressful part of our transition came further down the line and continues as I write these words; making money on the road so that this whole grand thing is financially viable.
What is your favorite part about this lifestyle?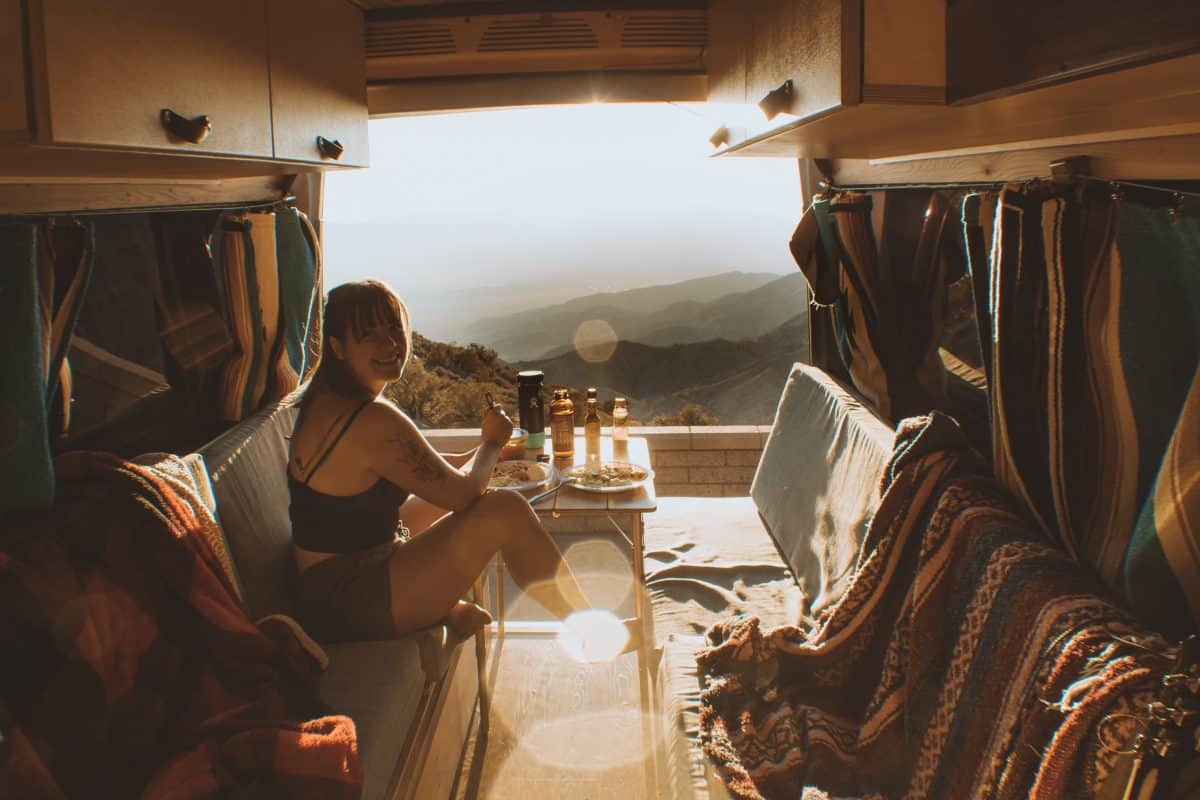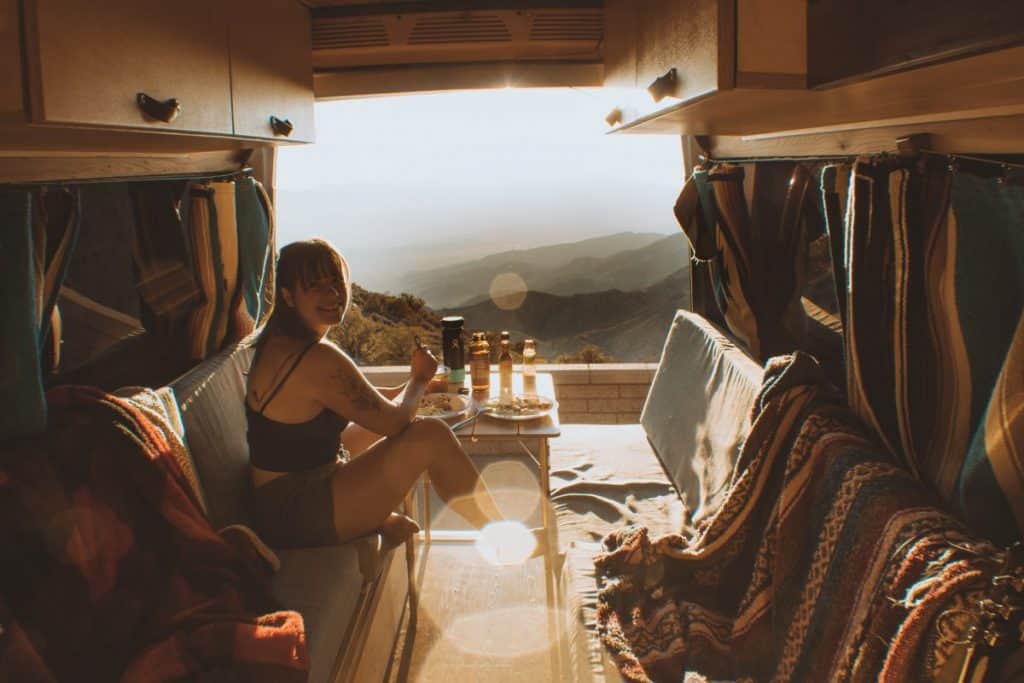 The unexpected. Surprise places and people. Surprise plans and surprise changes of plan. We nearly passed through this nowhere town in Vermont but stopped because we saw a cool van. A couple of locals popped out of the cockpit and pulled us into the neighboring hole in the wall we never could have guessed housed a zen garden and live afternoon music and Simpsons pinball and Mario Kart N64, and was even founded by bartenders from our hometown! We're discovering all these little pockets of Americana we never could or would have visited, and it's been so soul-affirming to engage with all this unexpected humanity.
What is your least favorite part about this lifestyle?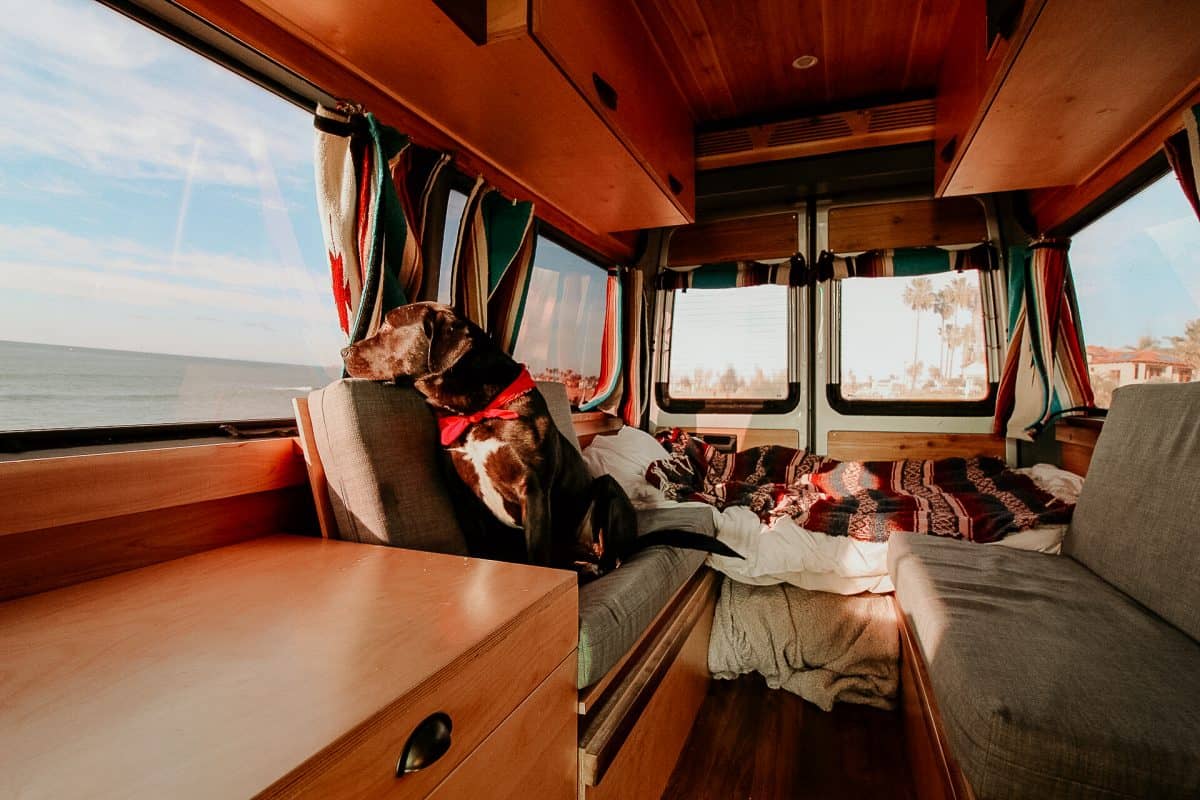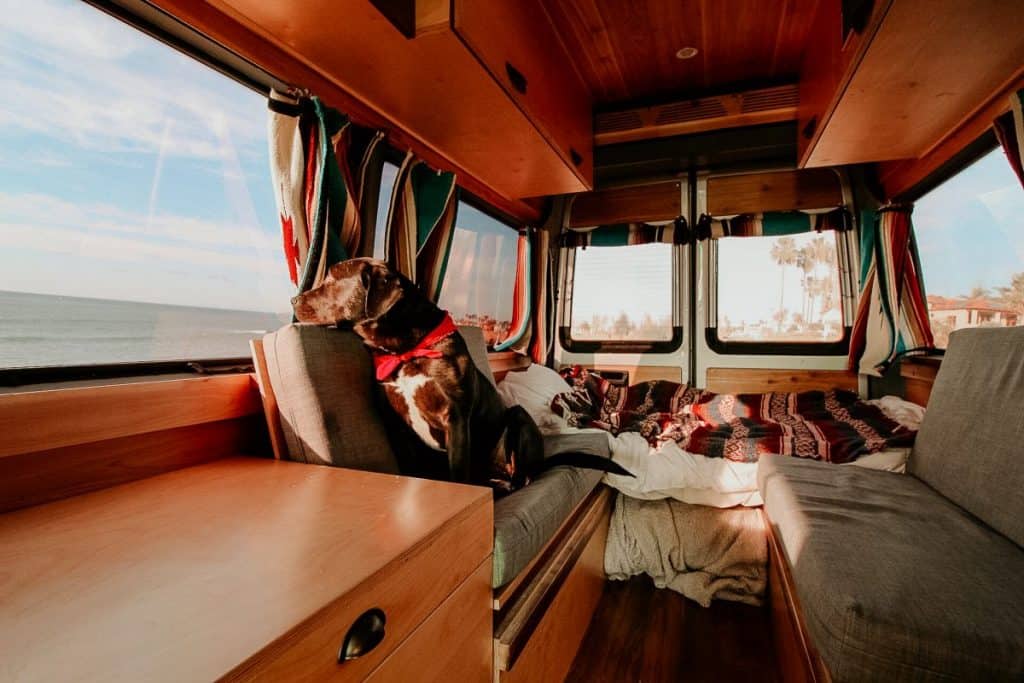 Definitely when things out of our control mess with our ability to be comfortable or have fun. Mechanical issues come with the territory, but it truly sucked spending a week in the same Starbucks while someone else tries to pinpoint what's making our engine stall. In the same vein, rainy days are just a bummer, especially with a dog. Basically, all the reasons that make combining your home and vehicle twice as awesome? They swing the other way too, the stakes double. On a lighter note, we'd also rather not have to shower in Planet Fitness. It's an affordable and clutch play, no doubt, but the walk from our shower to our bedroom is a lot longer. And a lot less naked.
What do you do for income on the road?
We actually worked our first ever office jobs at the end of last year. It was for Bre and Lacey of The Ladies Van at their campervan conversion company, SD Campervans. The service was rad and the people were even radder, but it confirmed for us how averse we are to the nine-to-five thing; we need sun, man! Now we are focusing on nurturing our photography and writing into more steady, remote income. We don't have a lot of expenses, so living within our means allows us to sustain this ridiculous road trip!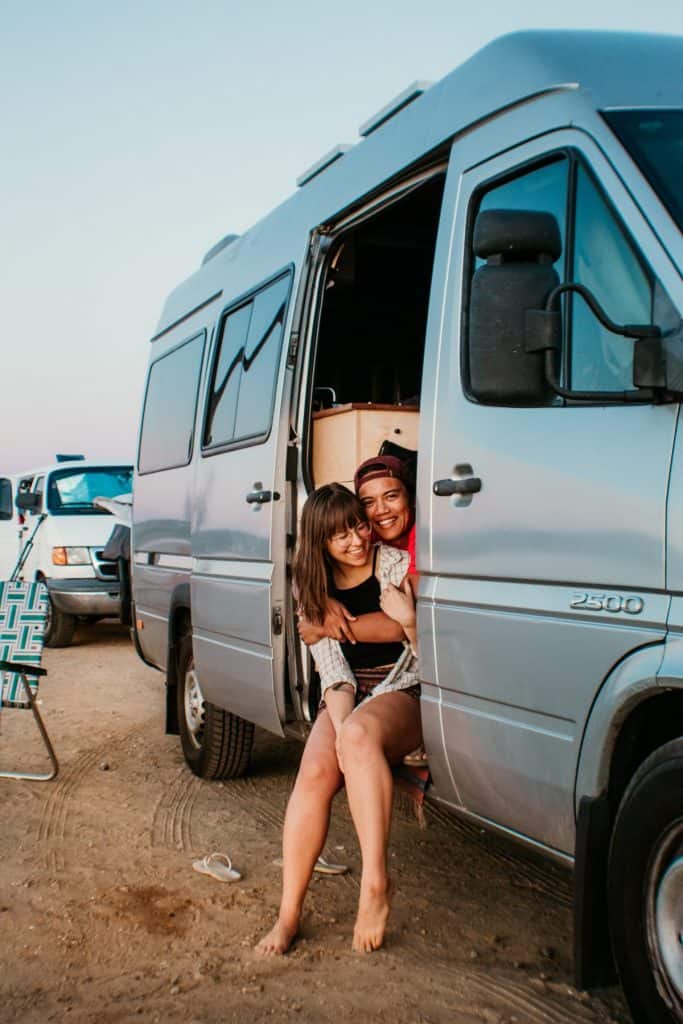 Instagram has been such a positive experience for us this year. It invigorated our creative muscles, opened fulfilling professional doors, and connected us with old and new friends across the country. Our newest venture feels like the natural progression of being in that social media headspace for a year, a content management company for small businesses.
What have been your favorite location(s) thus far, and why?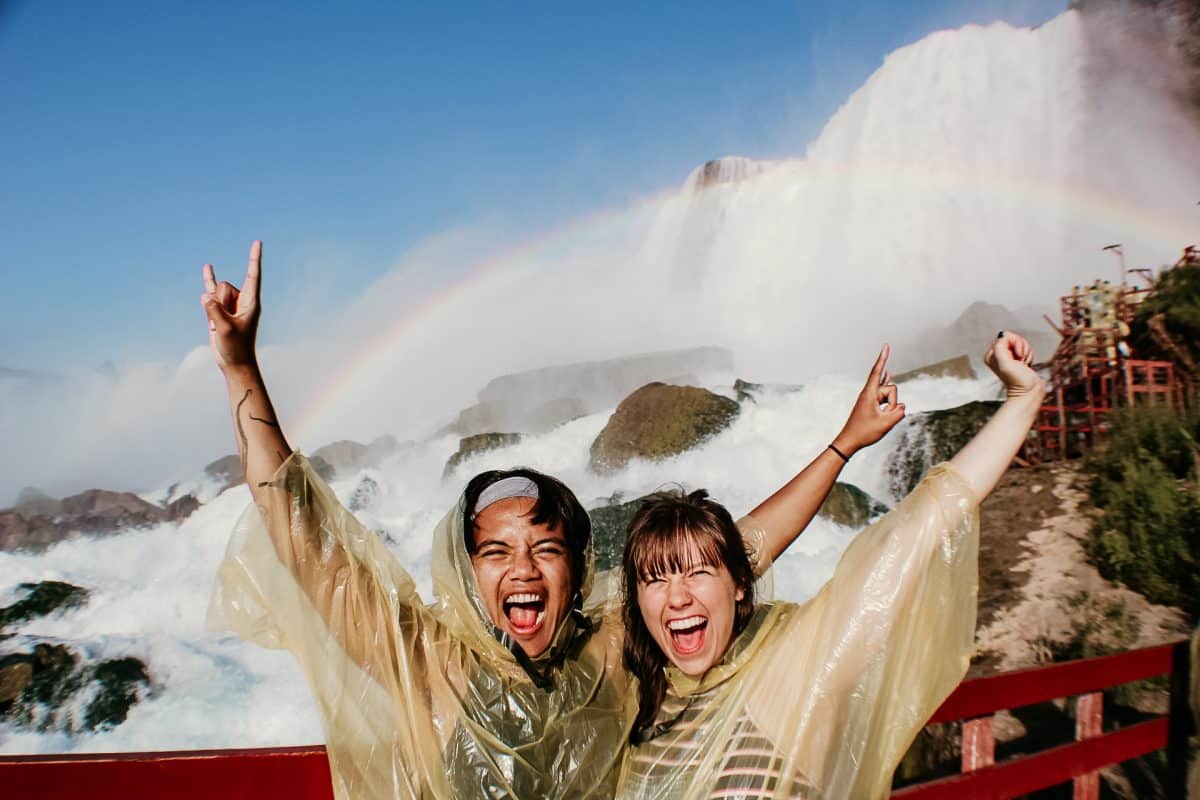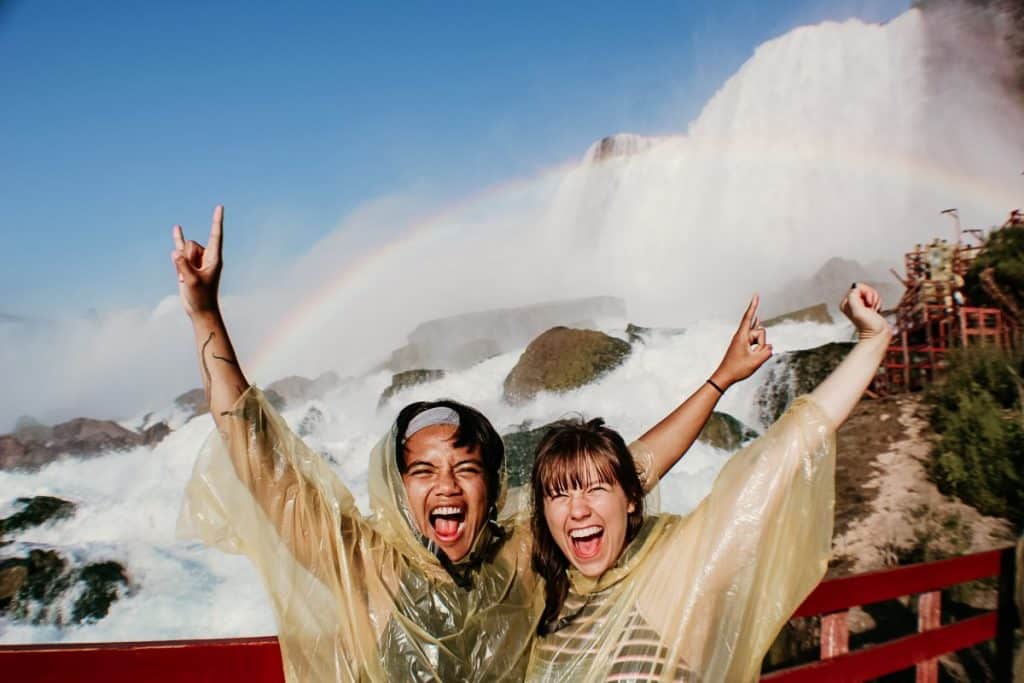 Acadia blew our freakin' minds back in August. We were among the first people to see the American sunrise and spent the rest of our serene afternoon in a picturesque cove straight out of a Wes Anderson movie. I guarantee we'd be there right now if it were warm, or if our van were winterized properly. We also have various favorite camp spots in the San Bernardino Forest, Shenandoah National Park, and The Smoky Mountains!
What is your favorite meal to make?
I'm a pretty terrible cook; we literally bought a spice blend last week and would like to now formally challenge Bobby Flay to a throwdown. Every grocery trip involves some combo of veggies and grains, and we usually rotate between pastas, burrito bowls, stir fries. We're excited to get collectively better at that part of vanlife though, because some of our favorite memories have revolved around being fed by new vanlife friends, we want to return the favor! The Open Road Trip Pantry Must Haves: balsamic glaze, Tajin, matcha powder.
What are some things you brought with you that you use nearly everyday?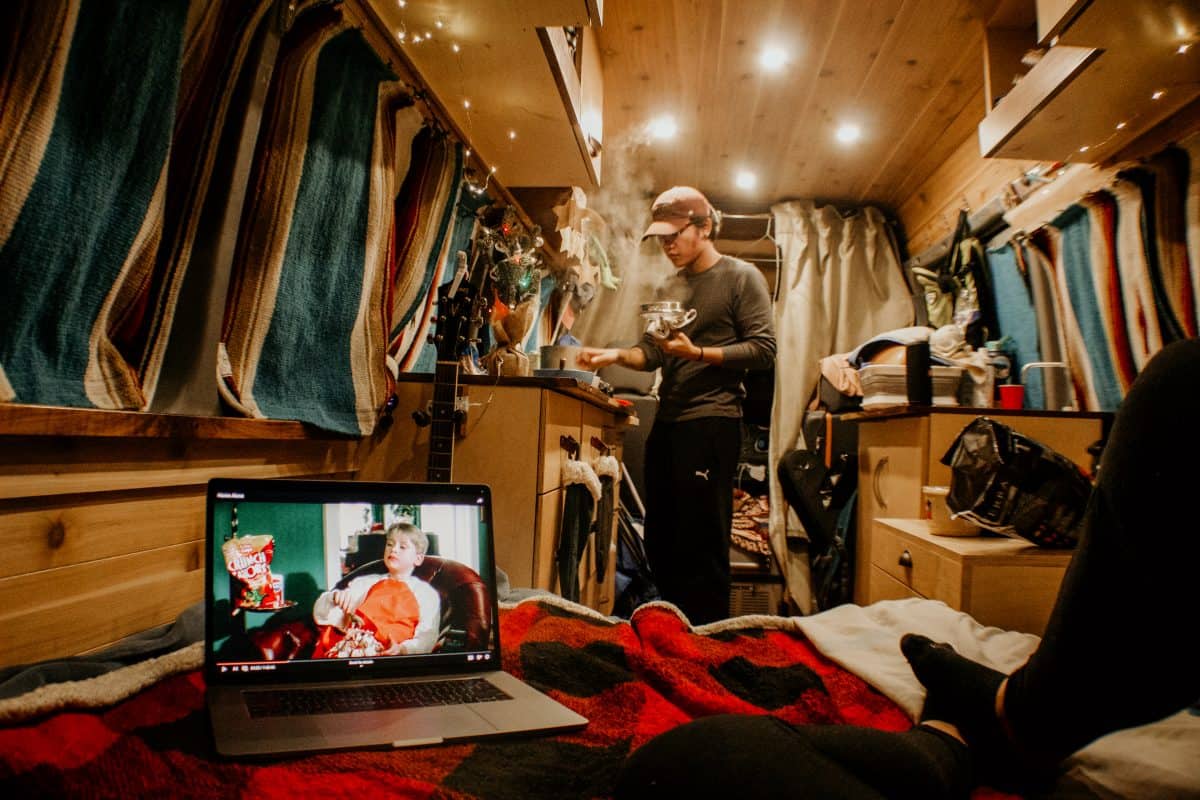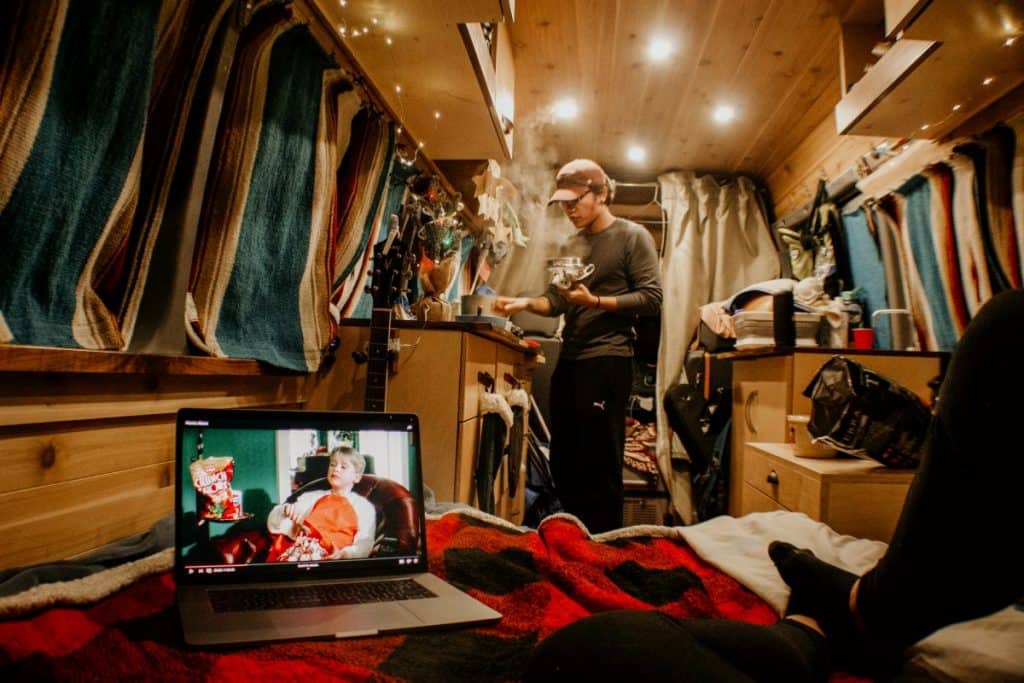 Our one main cooking pot that doubles as a pan. Dual use stuff is clutch. We used to be much better about putting things away properly, but our dish rack serves as a wonderfully lazy catch-all before we drive.
What are some things you brought with you that you ended up never or rarely using?
Most of our utensils. We didn't even initially bring that much, but I'll be damned if we touch anything other than our tongs and chopsticks.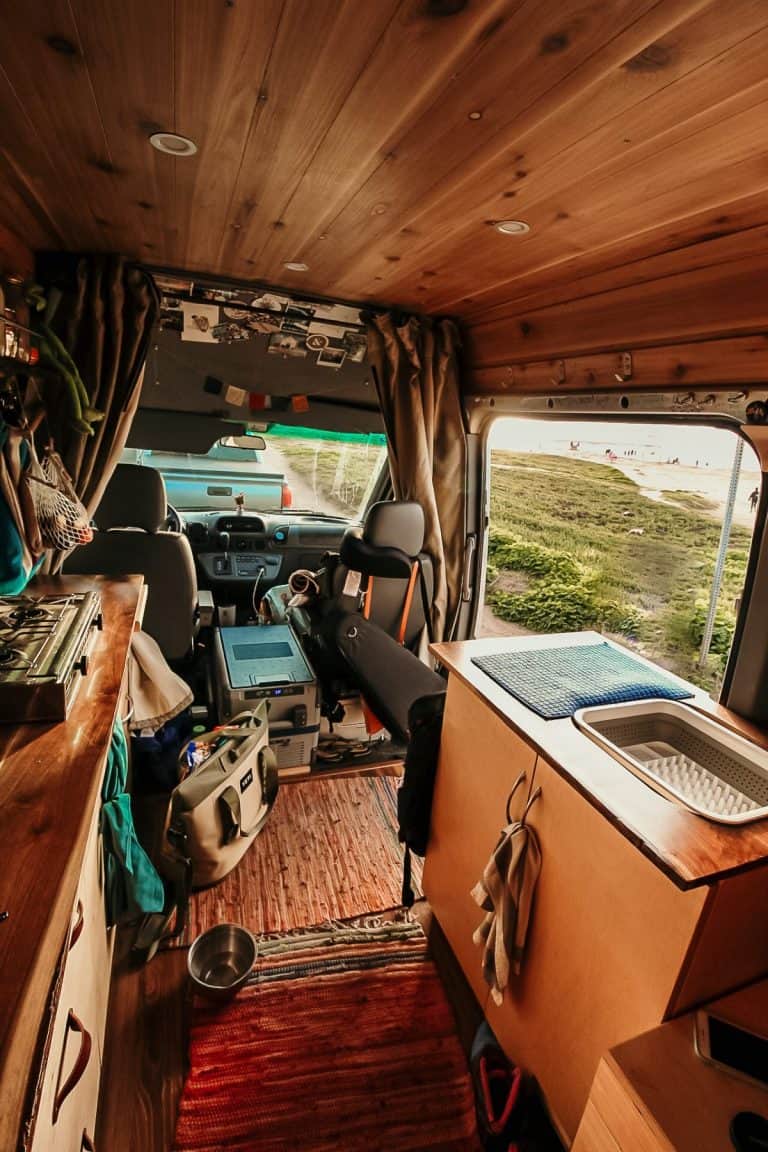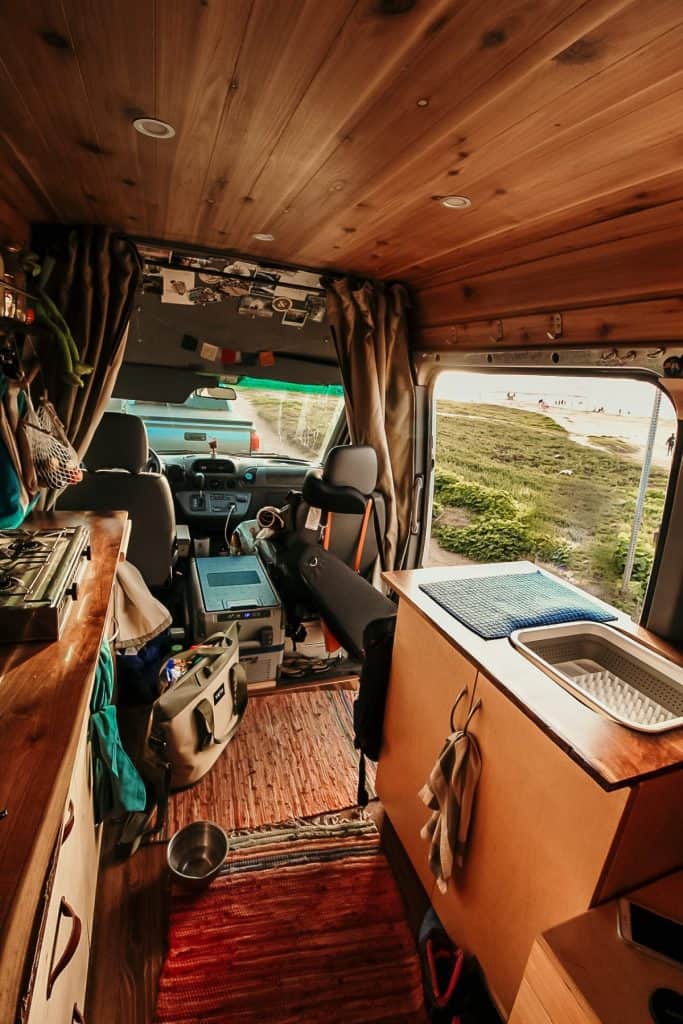 Is there anything you miss from your former lifestyle?
Flying home to Chicago for the holidays was sadder than we anticipated! Specifically when we visited our old apartment and neighborhood. We love the city, and had only lived there for less than a year when the vanlife opportunity arose. Our watering holes, our group hangs, our family. The plight of every vanlifer, I would imagine.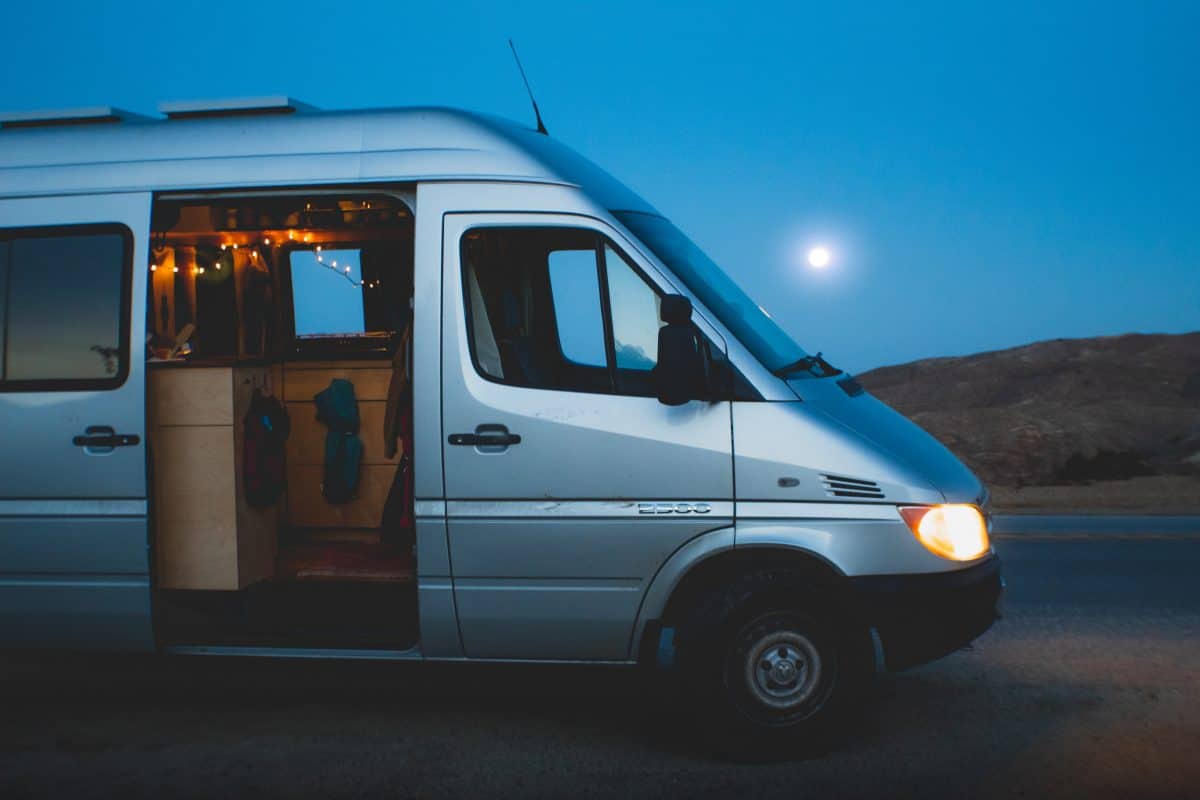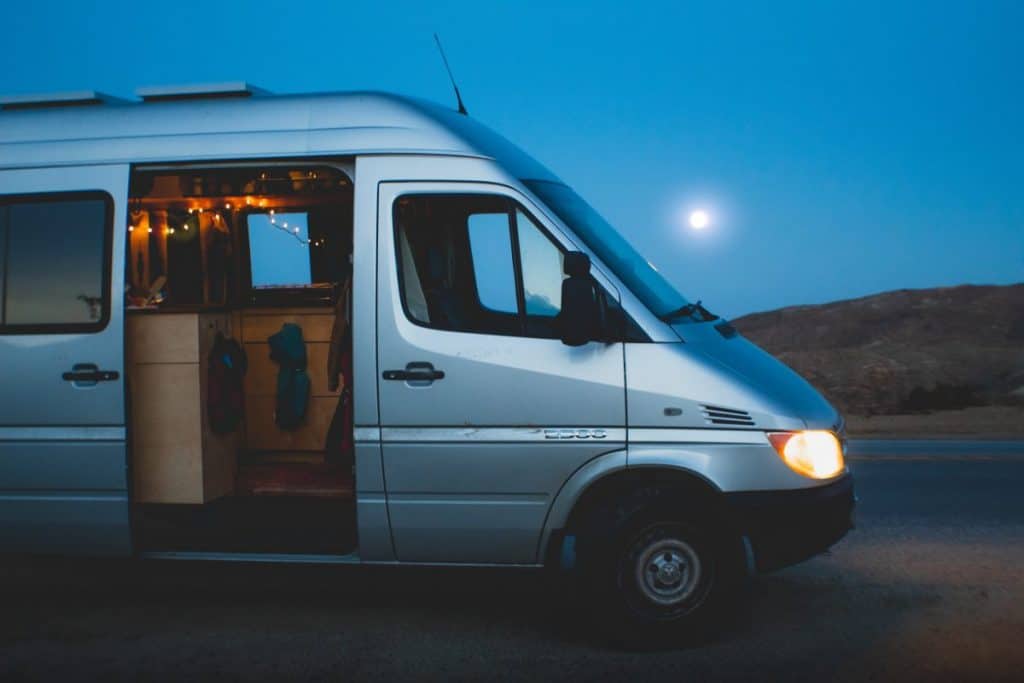 What things do you do in your free time? What are your favorite activities?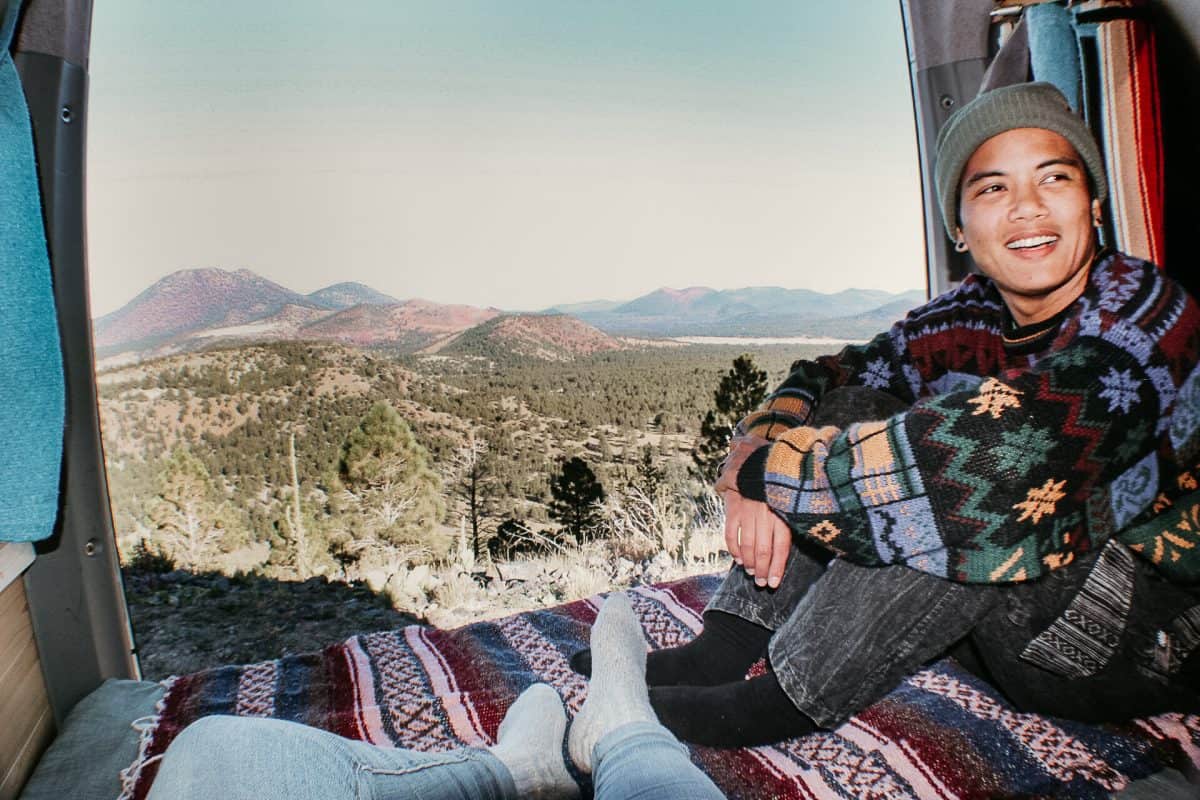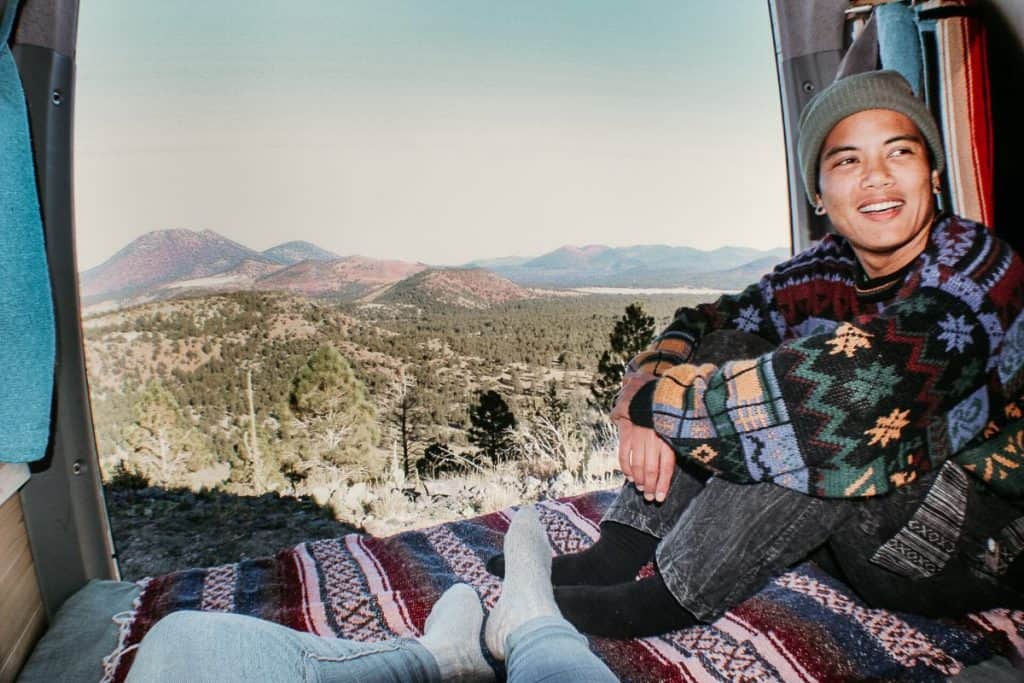 We wish we were cool enough to have a garage full of adventure gear, but we mostly just have fun wherever our two feet can take us. Hikes, beaches, campfire jam sessions. We spent an afternoon in Joshua Tree just watching rock climbers do their thing, and we've been inspired to take that up someday soon! Lately we've been spending all our free time training and playing with our new dog, Layla! She sucks at fetch. We'll get her there, mark my words. Haley's art and my music are also ongoing passion projects we're amped to fully realize once we're more financially stable. Stay tuned!
What advice would you give someone considering this lifestyle?
I'll reiterate the same advice we recently gave to another vanlifer. Networking has never been a strength of mine, but confidently reaching out and being friendly has done wonders for our vanlife. At gatherings, on Instagram, even just random vans parked nearby. I've become a huge proponent of simply surrounding yourself with people whose work or qualities you admire. For the most part, everyone in the community is super earnest and taps into this understood camaraderie that, for us at least, has led to professionally creative partnerships and genuine friendships. I think it's a really healthy feedback loop where vanlife initially maximizes your interpersonal happiness, but fostering those relationships ends up maximizing your vanlife.