Today's Gnomad Homies feature is this wonderful family of four, Shawn, Brie, their dachshund Milo and their newest addition (puppy) Jax. They are traveling around in their self-built Sprinter they have named Mosby! They quit their life in the big city of Seattle, chose to pursue their own businesses, built out their second rig, and have been checking out wonderful sceneries and cities near and far! Give their story a read, scope out their website for more adventures!
Build Your Van
The Ultimate Van Build Guide
Planning a van build? Read our free guide. We cover just about everything you need to know – from planning, to insulation, to solar and electrical, to picking appliances, to essential tools. Get started today so you can get out there on the road!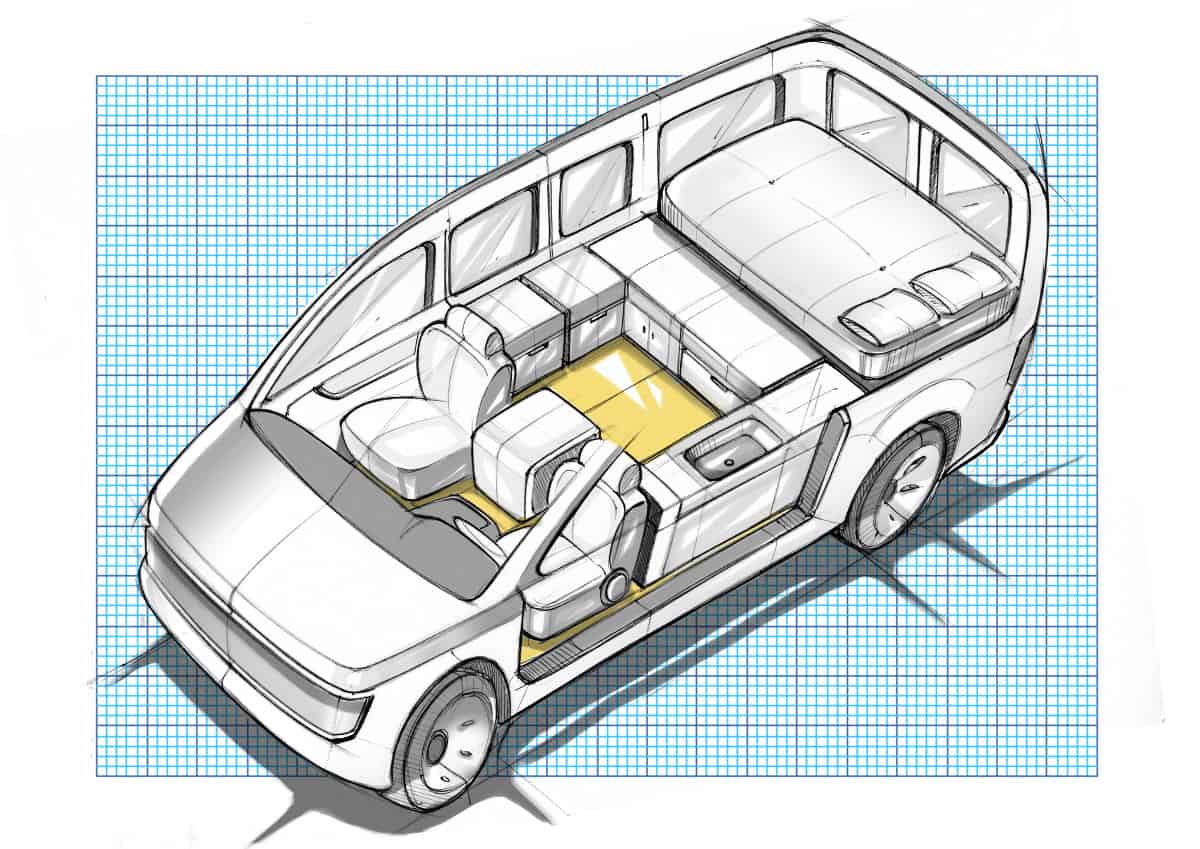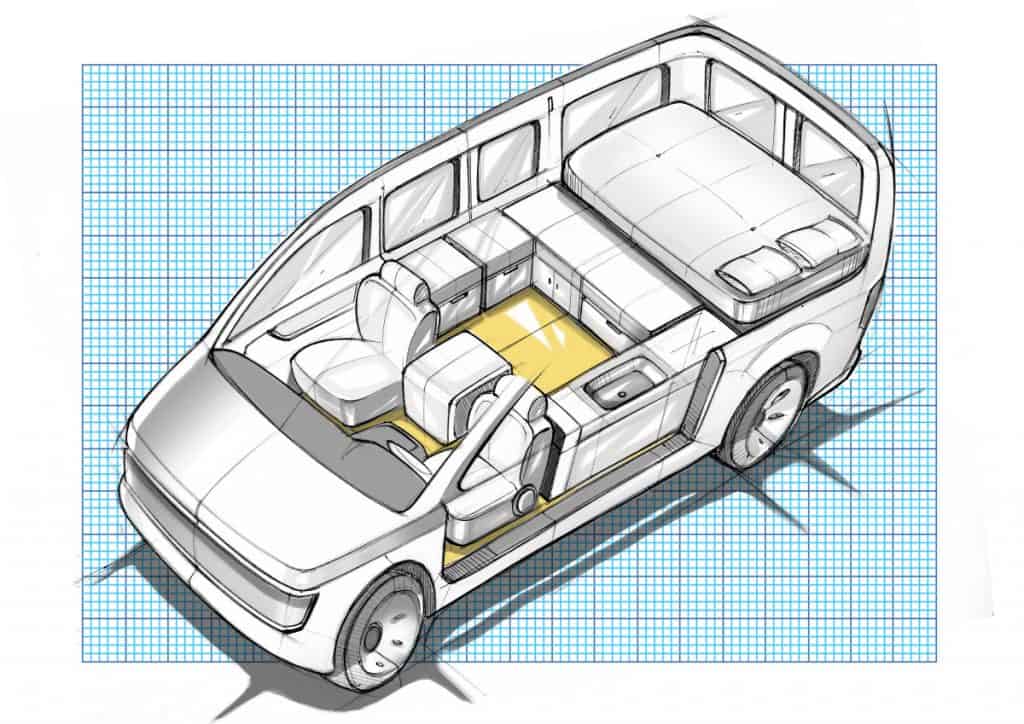 Where are you from?
Woo, what a question. Does any nomad know how to properly answer this? We both grew up in a small town in Oklahoma then after college decided to check out the Northwest. We lived in Seattle for 5 years, then we moved to Greensboro North Carolina for a year while we built our van.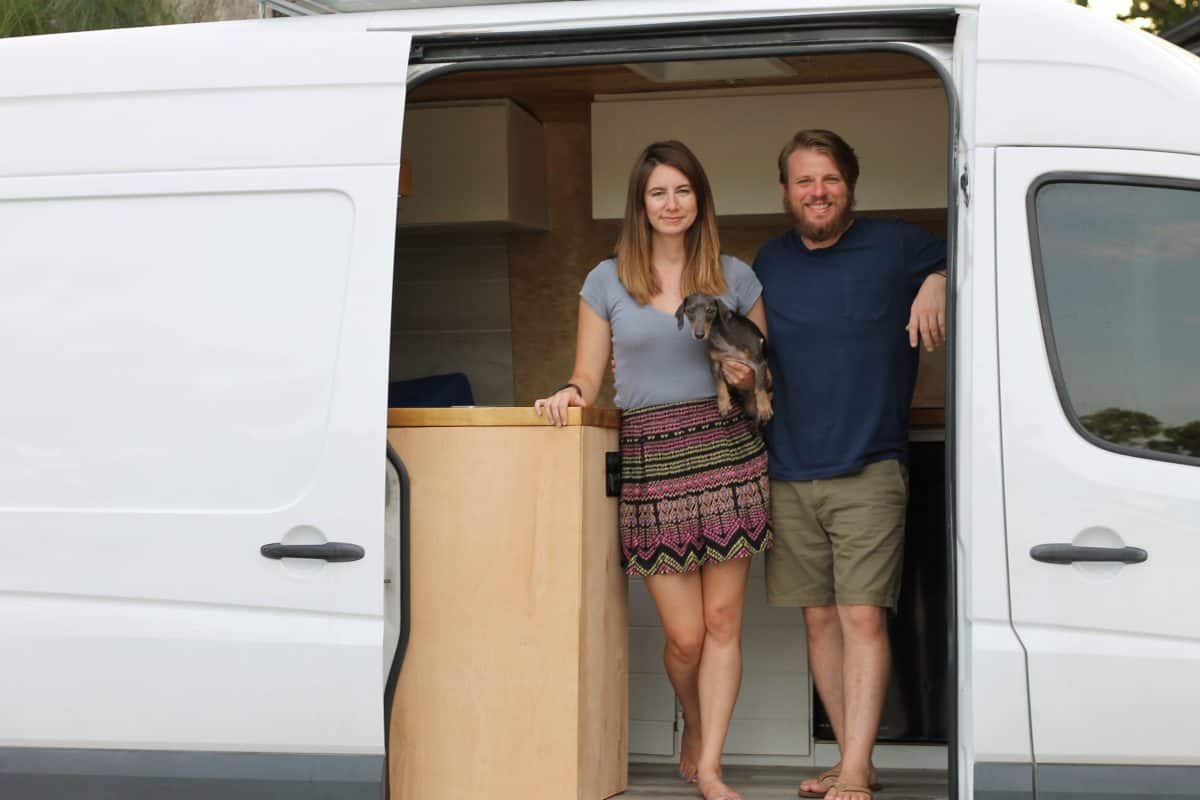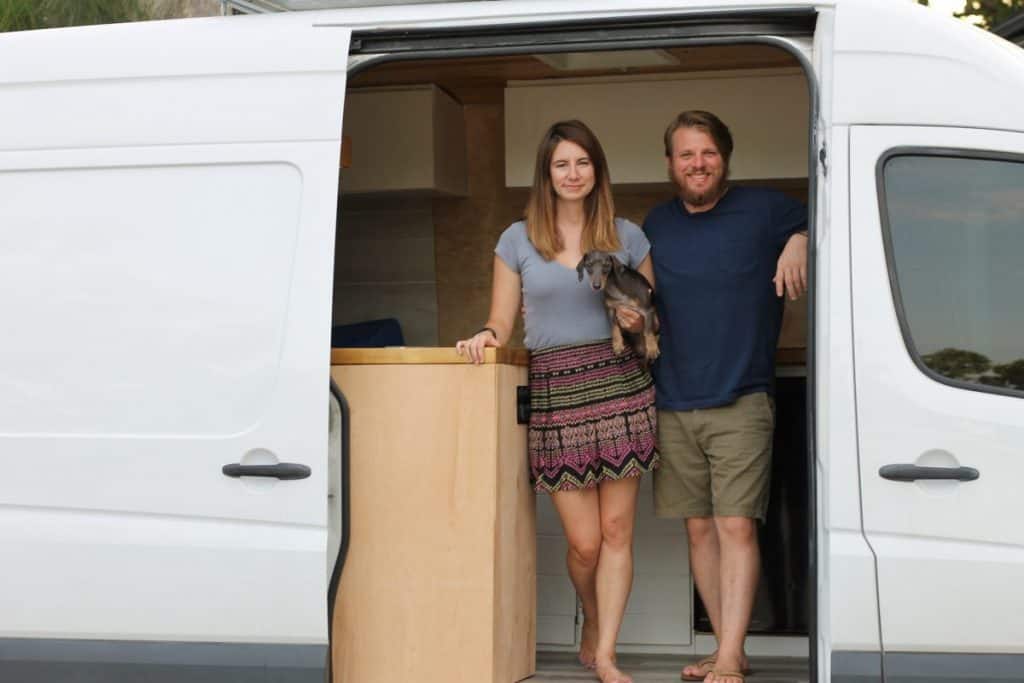 Where are you currently located?
Right now we are traveling along the East Coast in our van, we explored Florida for a month by starting in the Keys and worked our way up to St. Augustine. Soon we will be heading west towards Arizona.
What are you living/traveling in?
2008 converted Sprinter van named Mosby
What specs can you tell us about your rig?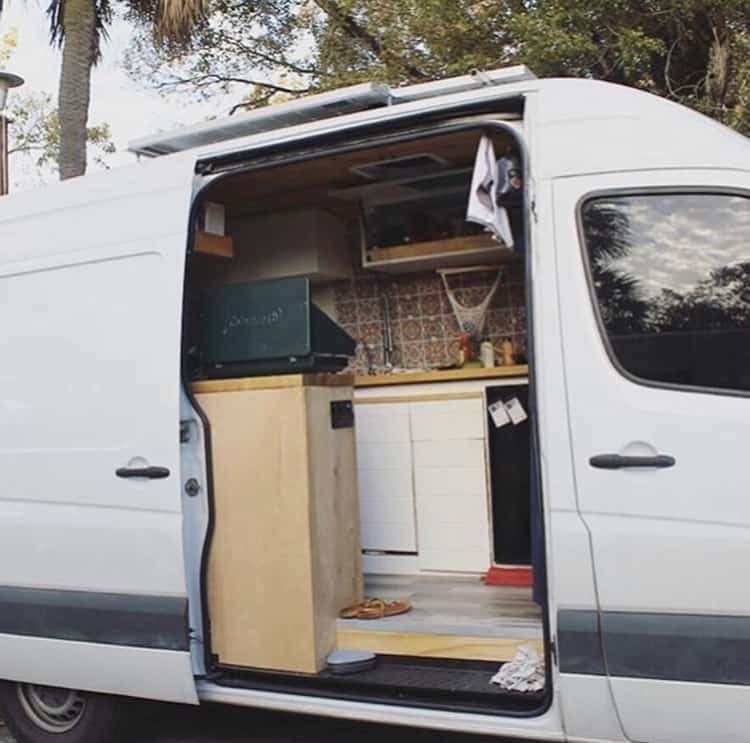 Finding Mosby, our perfect Van life van was quite the adventure. It began the night before Brie's birthday, she was dealing with some pesky kidney stones. Shawn wanting to do anything to help keep her mind off her pain he decided to make use of his time by looking for our new home on wheels. Sure enough, he found a van 5 hours away located in Charleston SC. The next day we made the drive and knew it was ours! It was a 2008 Sprinter van with 116k miles on it. We were able to negotiate and get it for $11,500 and opted for the $2000 warranty which was COMPLETELY worth it.
Did you build the interior yourself, or did you buy it pre-built? If you bought it Pre-built, what touches have you added to it to really make it "your own"?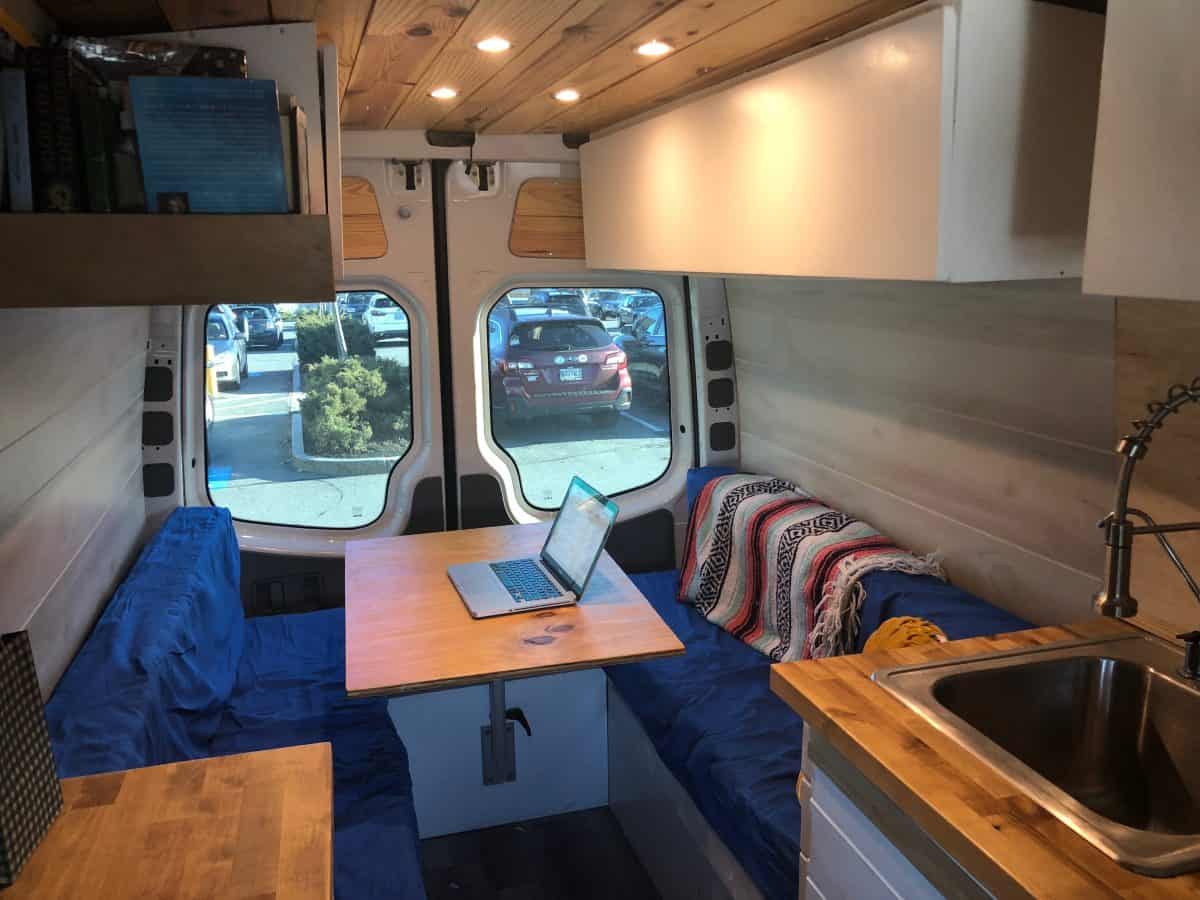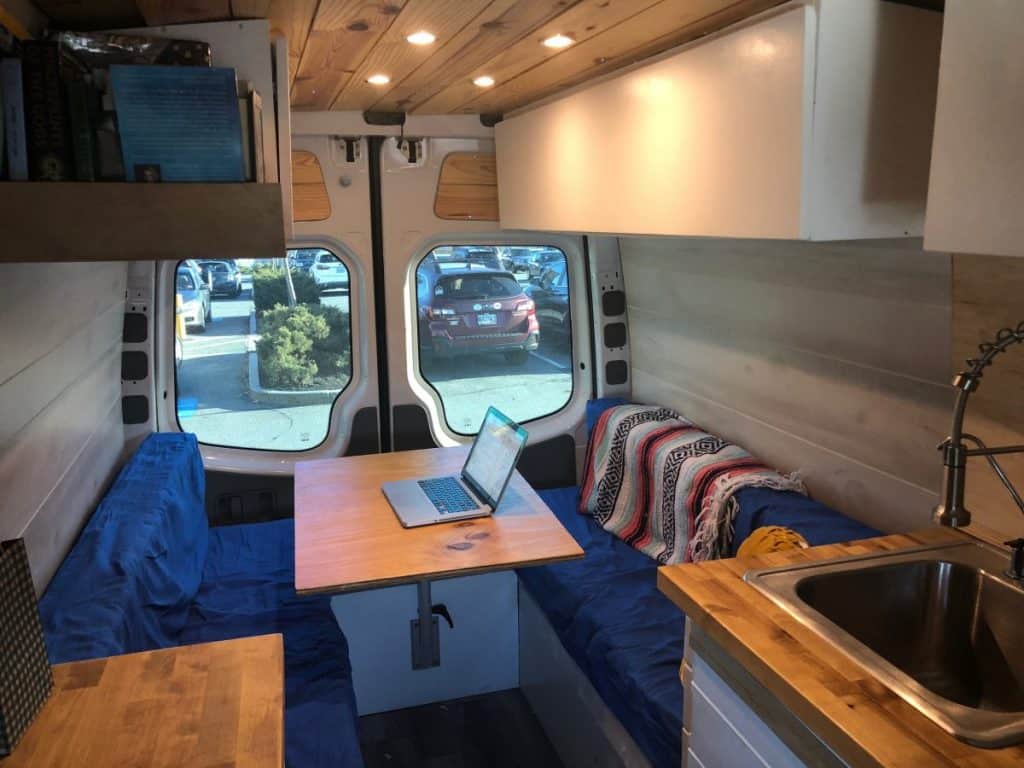 Yep, we built every inch of it. Neither one of us had any prior building experience unless you count Shawn's extensive experience after building a single speaker box. So if we can do this so can you!
Do you live in it full time or part time? How long have you been living this way?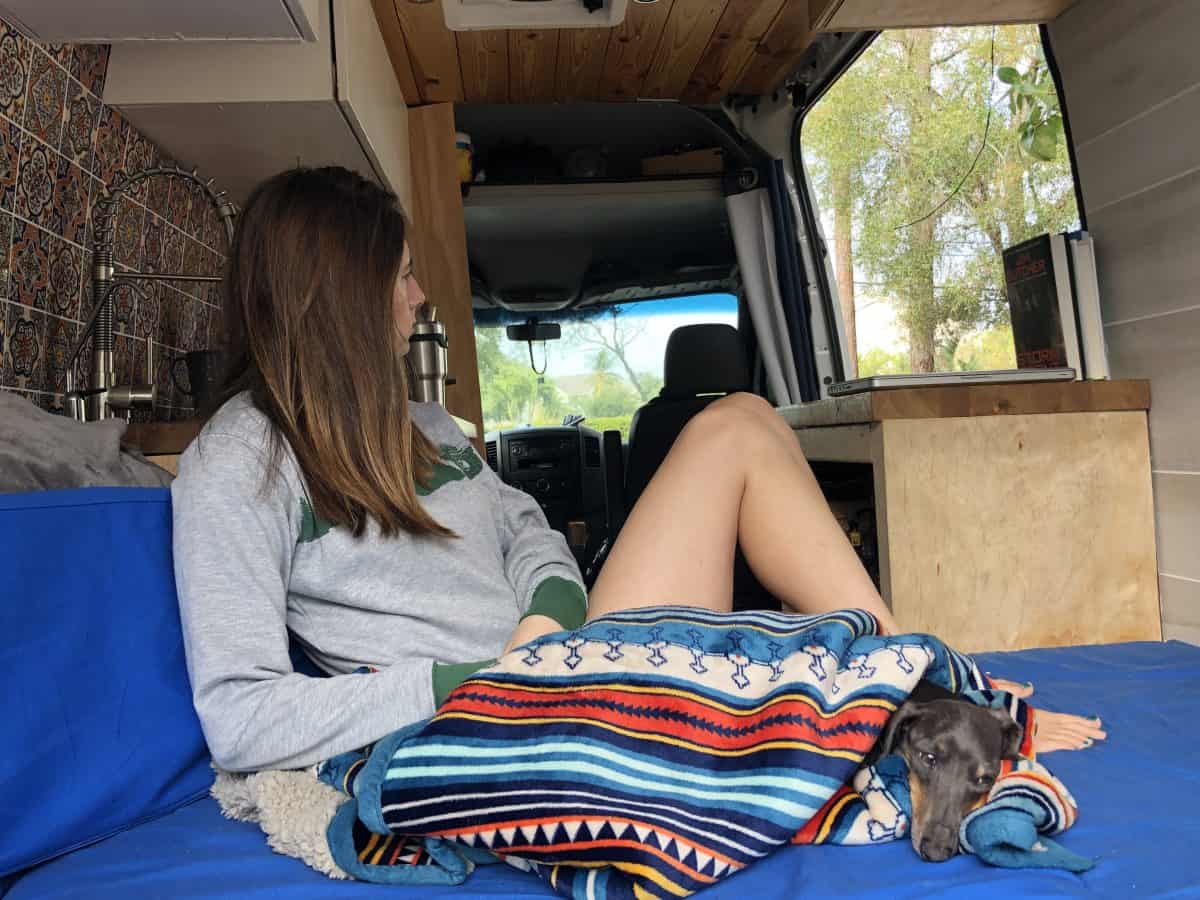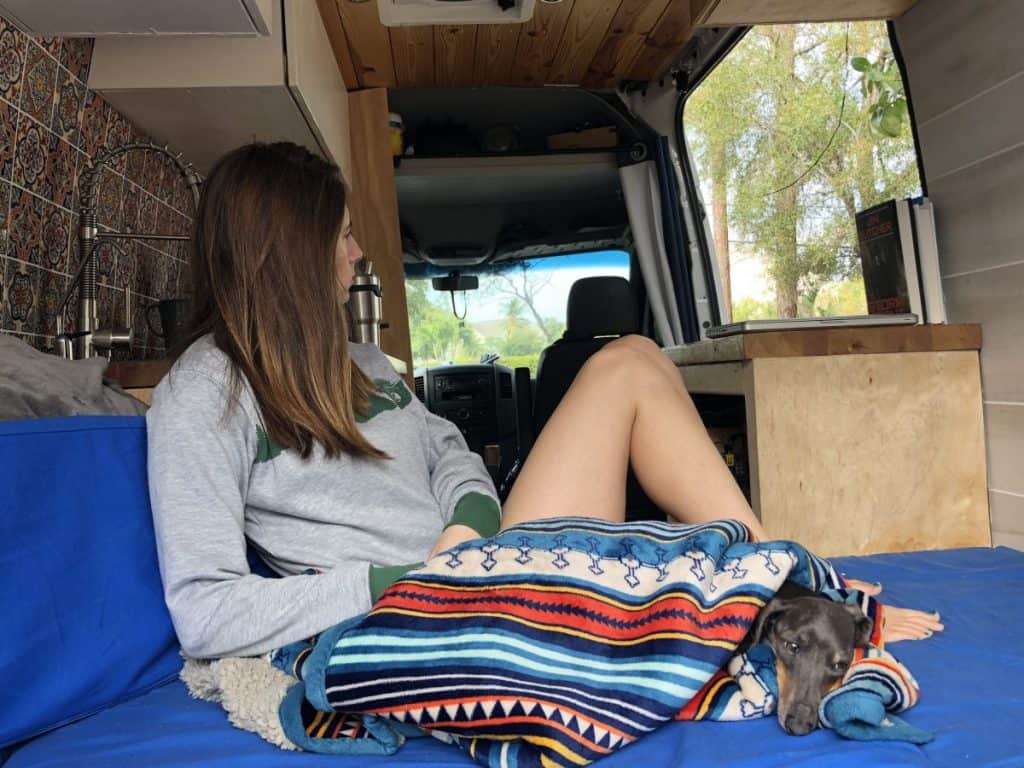 We've been full-time in Mosby since August 2018 although the story is a little more complicated than that. We actually had another van while living in Seattle, it was a 1997 Dodge B2500 that we gutted and halfway built out. Mid-way through the build we decided it was too difficult to save money, build a van, and afford the Seattle life so we headed to Greensboro NC to live with Brie's brother. It was a way to save money and finish the build in a driveway instead of a side street in the middle of a busy city.
What were you doing before vanlife?
We both used to be Field Sales Managers for Samsung in Seattle. Right before we left Seattle Brie started a digital marketing company and when we moved to Greensboro, Shawn was a salesman at a car dealership.
What made you want to choose this lifestyle?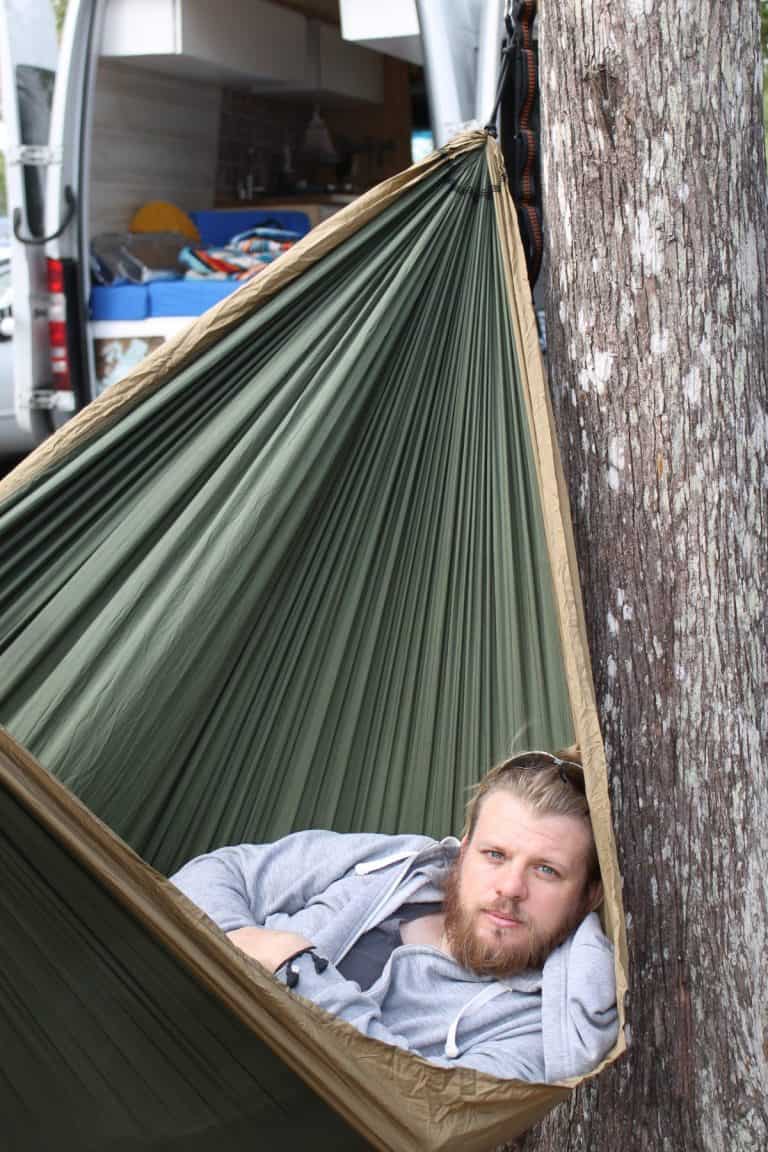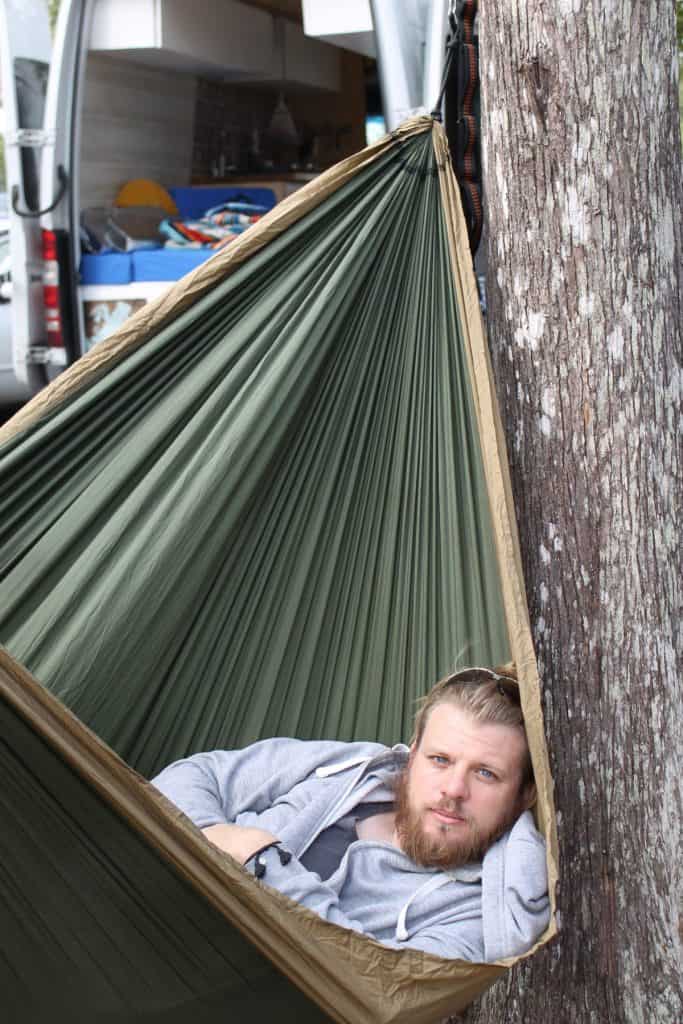 Neither one of us was ever built to live a "normal" life. Both of us even had jobs where we were in the field or in a position that didn't have us in an office doing the same thing over and over every day. We began traveling in our late 20's and started to see how many people took different paths by taking years off at a time and traveling across Europe or Asia. Over time this feeling of wanting more out of life and realizing there was another way and another path for us took over and we decided to do whatever it took to make the nomadic lifestyle happen.
For van life specifically, Shawn always wanted to do Van Life. He almost bought one and lived in it in college. Brie, however, didn't have much interest until a road trip from Seattle to Twisp, WA. We were enjoying our road trip feeling light and free when we decided to stop at a viewpoint to stretch our legs and enjoy the sights. The dogs were running free up a little trail, the air was crisp and in that moment we were happy and present. It was then that Brie decided that Van Life was not only a possibility but her mind was made up, it was going to happen. From then on we saved, planned, and began our van life journey.
What was that transition like?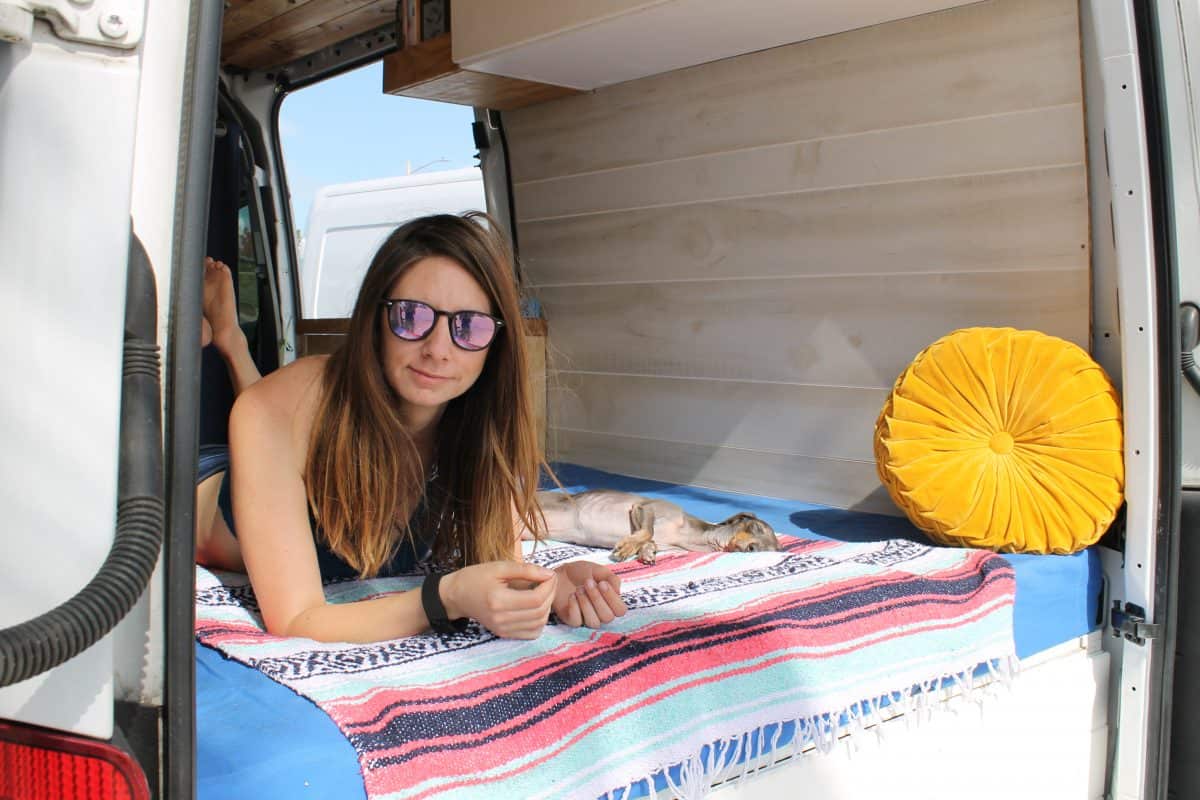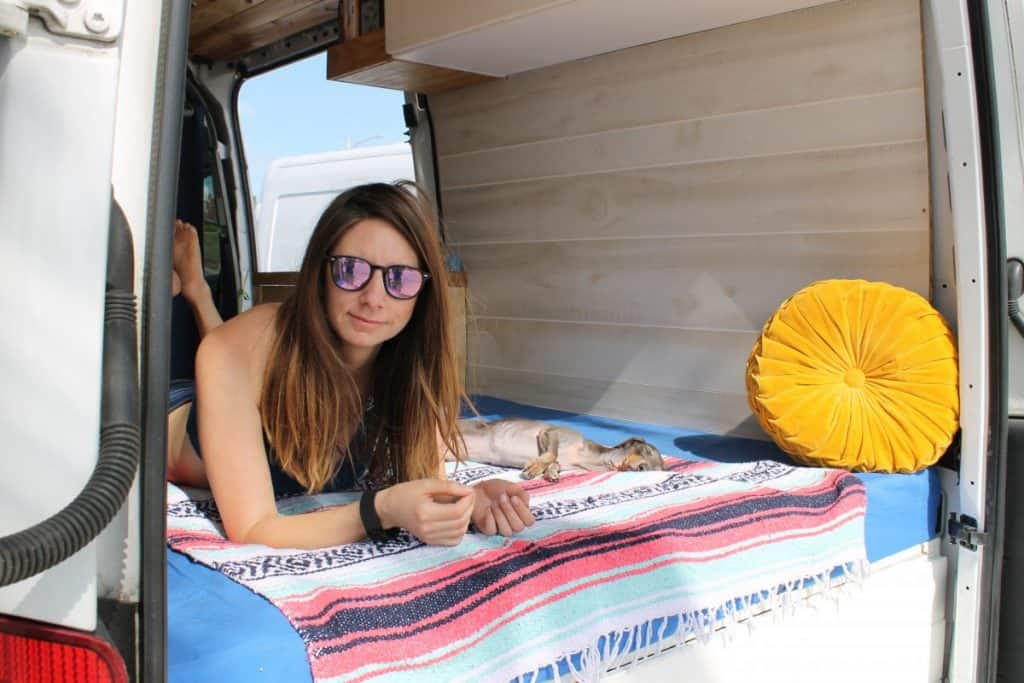 HARD. Haha, seriously it was a lot of work. We wanted Van Life so badly but had to do a lot to make it happen. Living in a big city like Seattle doesn't leave a ton of money for savings. Not to mention about 6 months in Brie quit her job to start her Digital Marketing Business which put her down to an income of about zero (owning your own business doesn't mean immediate riches haha).
We learned a LOT about patience and more about each other during that period. If you want to test your relationship – build a van together. You'll fight and apologize more than any time before (well we don't have kids so that might be the exception).
What is your favorite part about this lifestyle?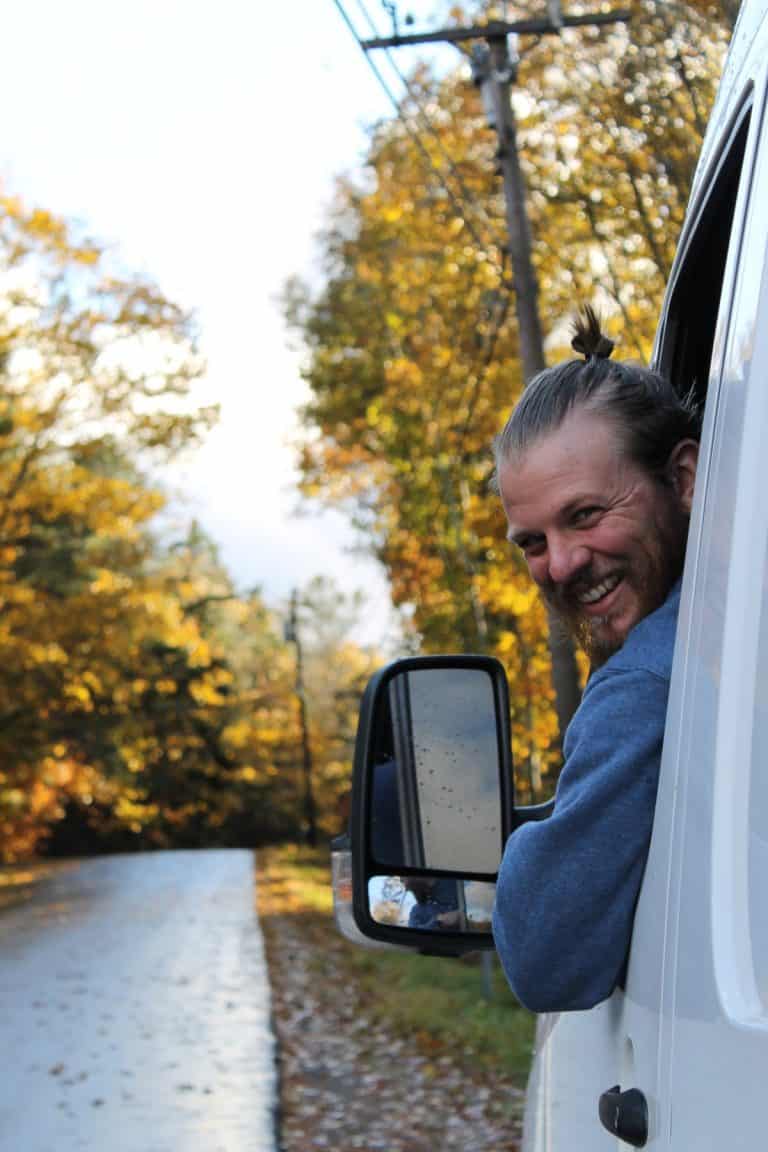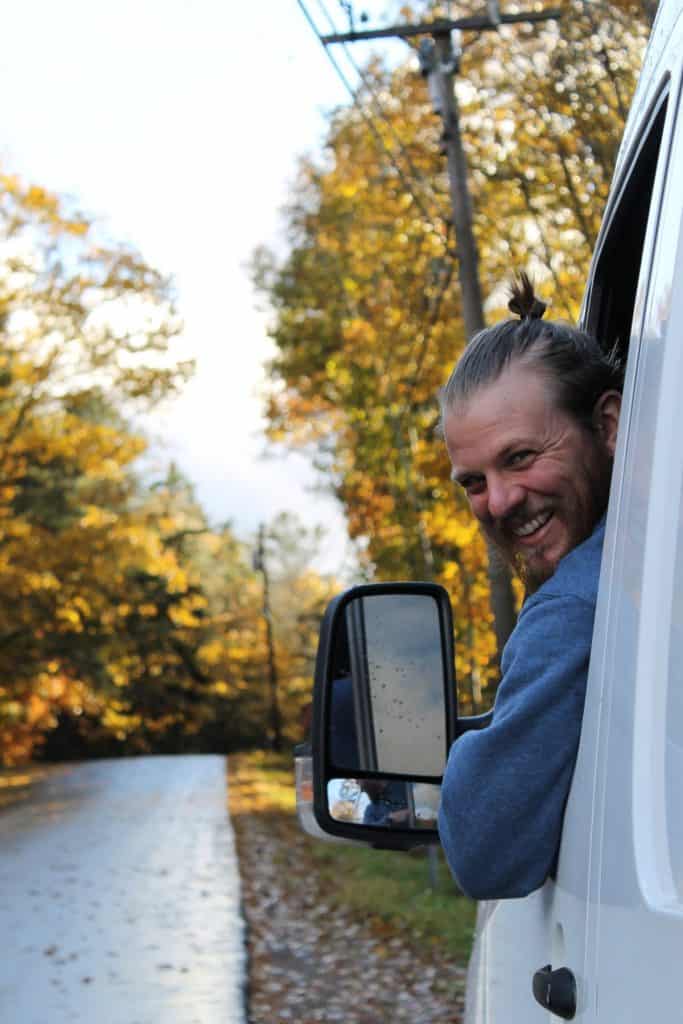 The moments of flow, have you ever had a really good day? You know the ones that are spent together mostly just enjoying each others company? Maybe it's a day in the park or on a hike, and you just relax while being truly in the moment. There are so many of those days in Van Life. I'm not sure if there are just more opportunities for those moments or if being in this lifestyle you purposefully make it happen. Either way, those kind of days are so frequent that you can't help but be grateful for Van life and love it that much more.
What is your least favorite part about this lifestyle?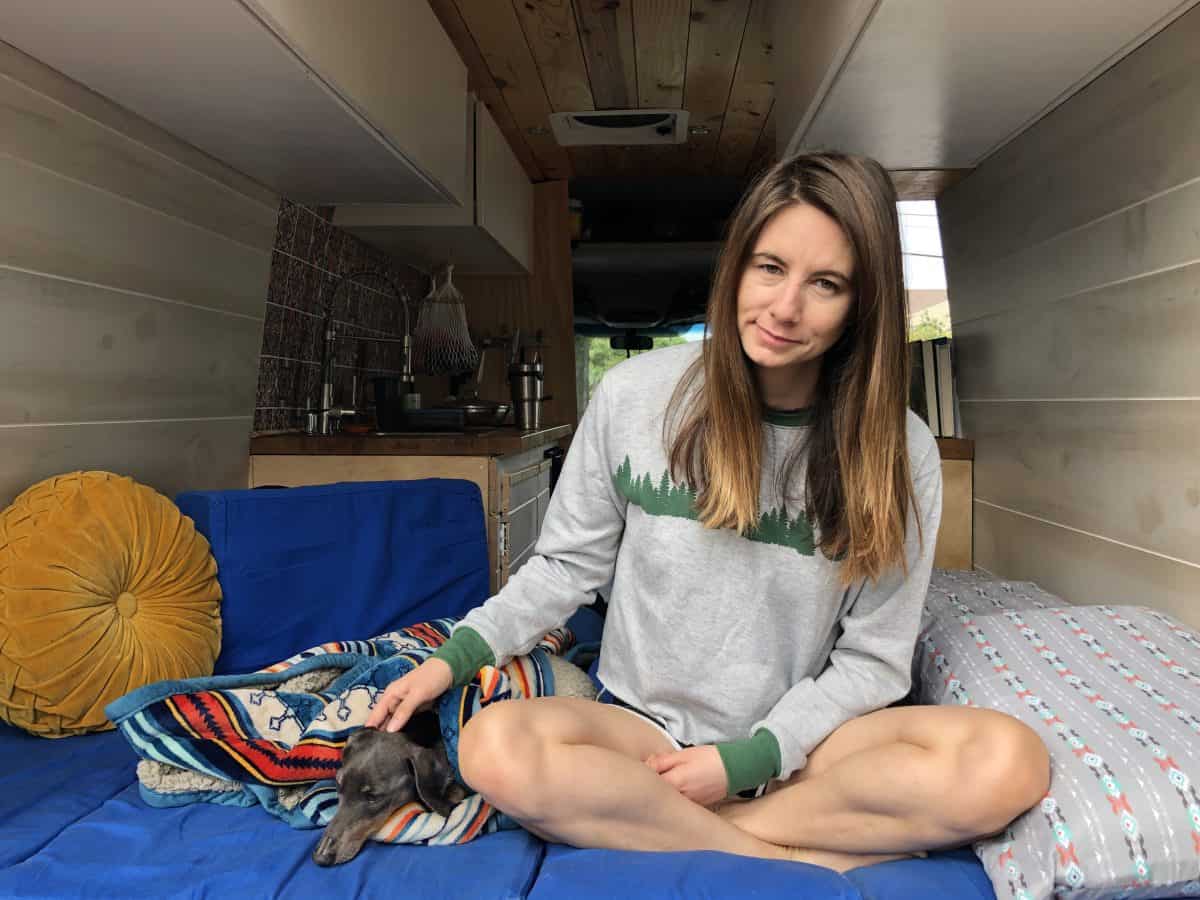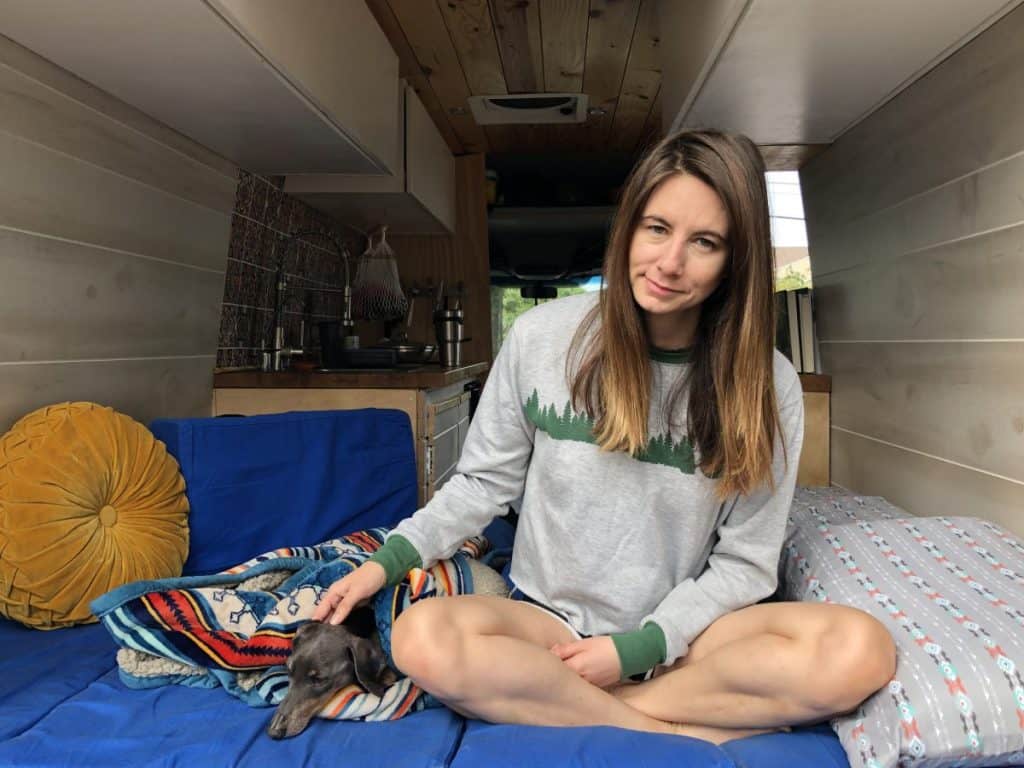 Brie: Worrying about where I'm going to pee next.
Shawn: Parking in a new city for the first night, or the fear of someone waking us up in the middle of the night.
What do you do for income on the road?
So many things haha. We have a Digital Marketing Company that brings in more consistent money, Brie's blog that we are trying to lift off the ground, alongside brand ambassador work and sales.
What have been your favorite location(s) thus far, and why?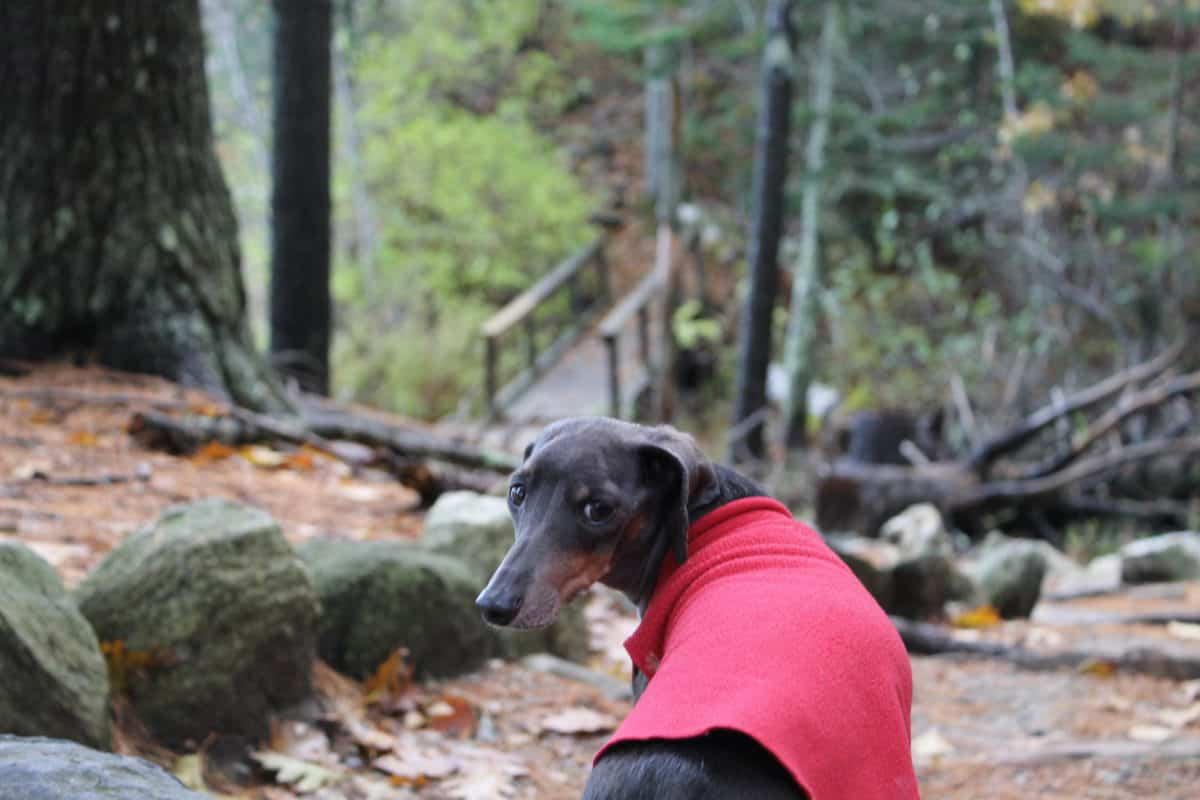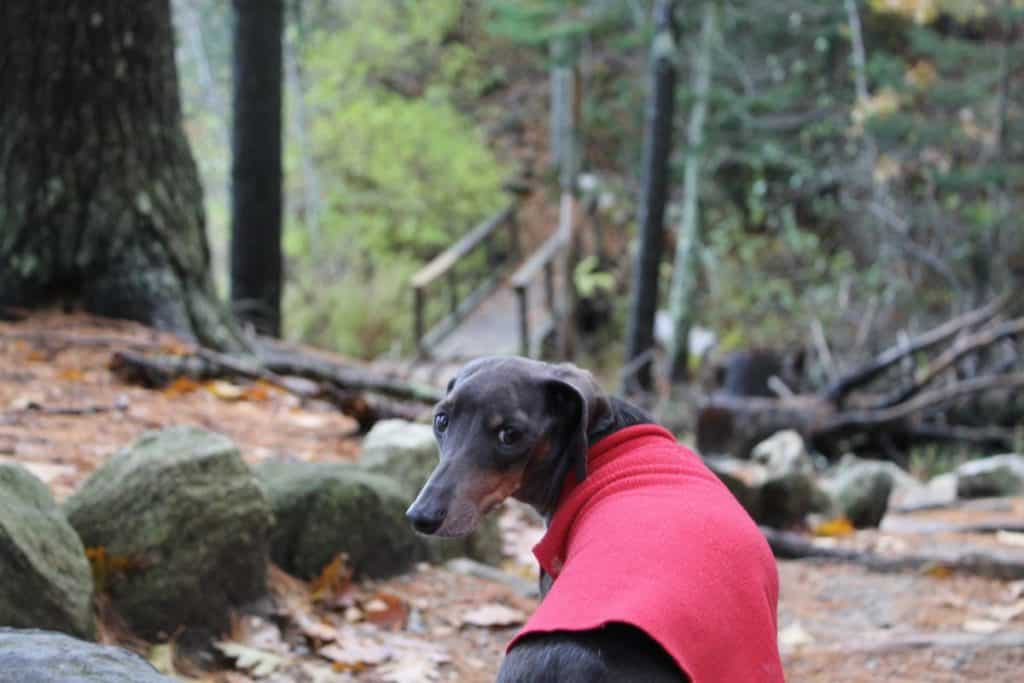 We loved Key West, Island life is definitely for us. You wake up and head for the beach. Milo becomes a new dog when he can run off-leash on the beach and we love spending our mornings watching the waves roll in while sipping fresh coffee.
What is your favorite meal to make?
Shawn is a fantastic cook so I (Brie) love to eat Tacos and Shawn enjoys making them. Tacos are life!
What are some things you brought with you that you use nearly everyday?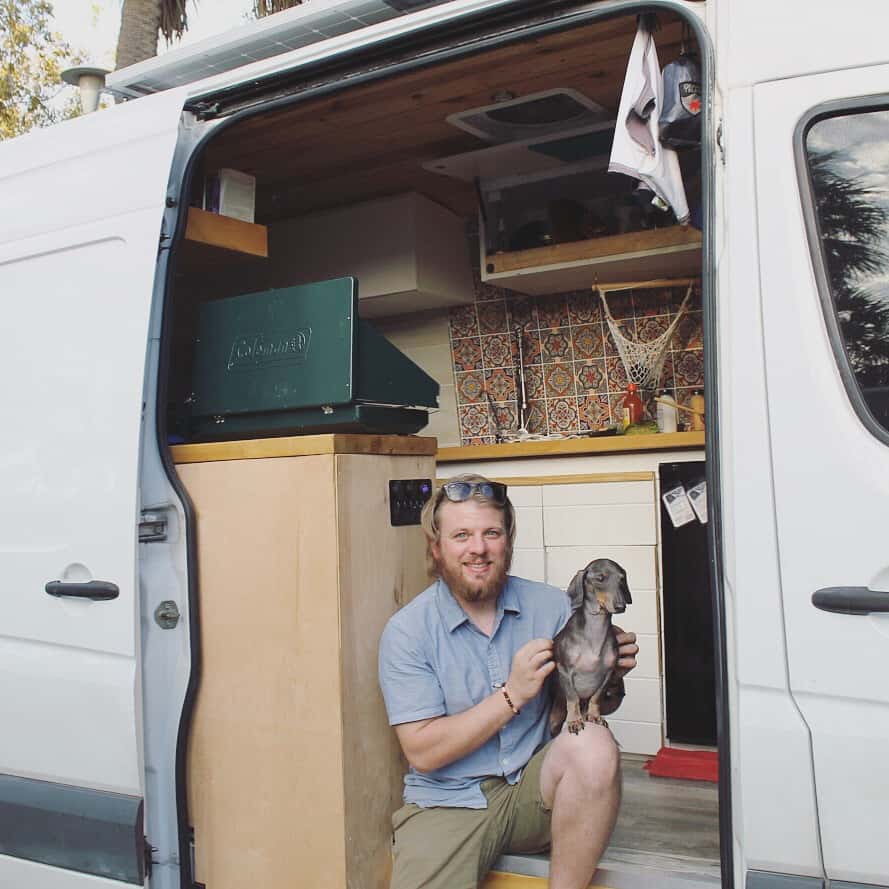 Definitely our Aeropress, coffee hand grinder, induction stove, blender, and Bluetooth speaker.
What are some things you brought with you that you ended up never or rarely using?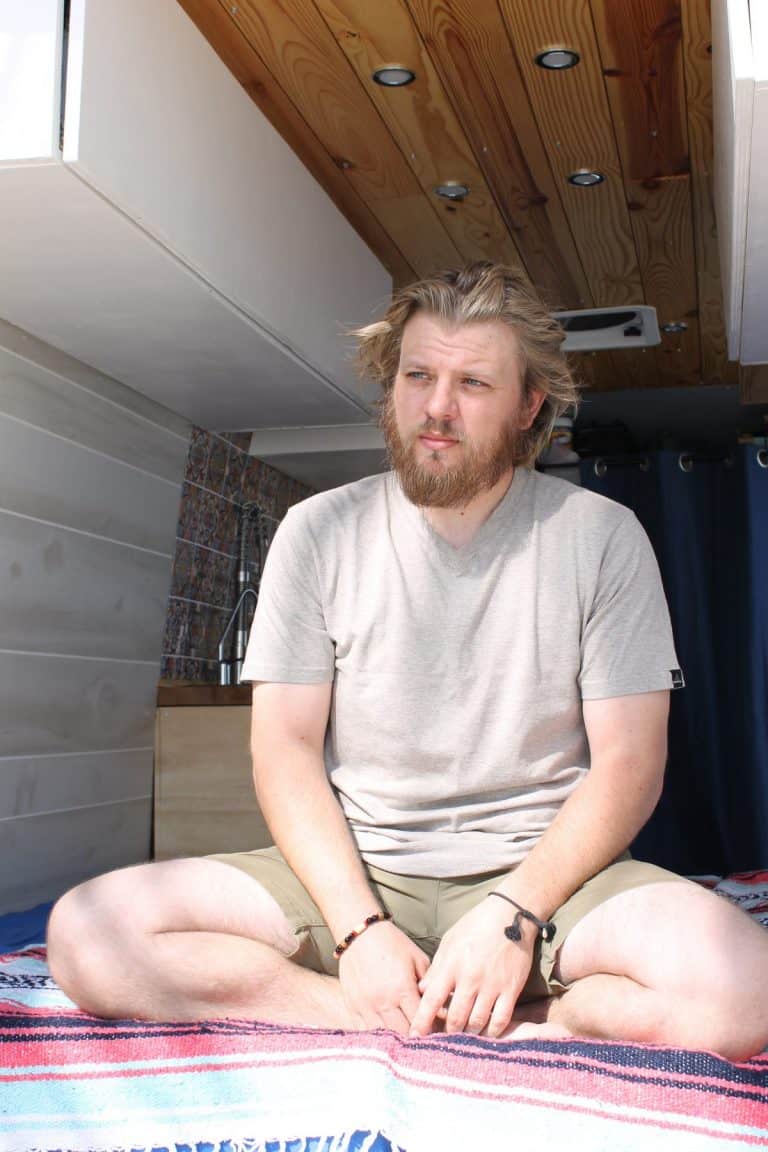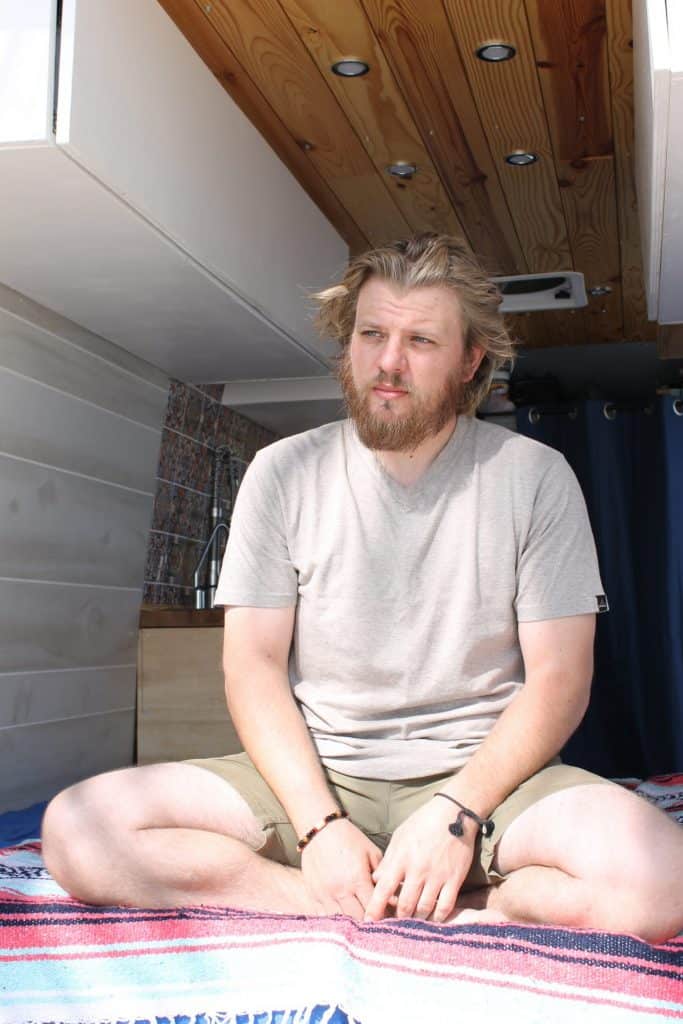 Hmmm probably half of my (Brie) closet haha. CDs, we have a dozen or so that we never listen to. Everything is online now and with our phones and Bluetooth speaker, our music needs are covered anywhere and everywhere.
Is there anything you miss from your former lifestyle?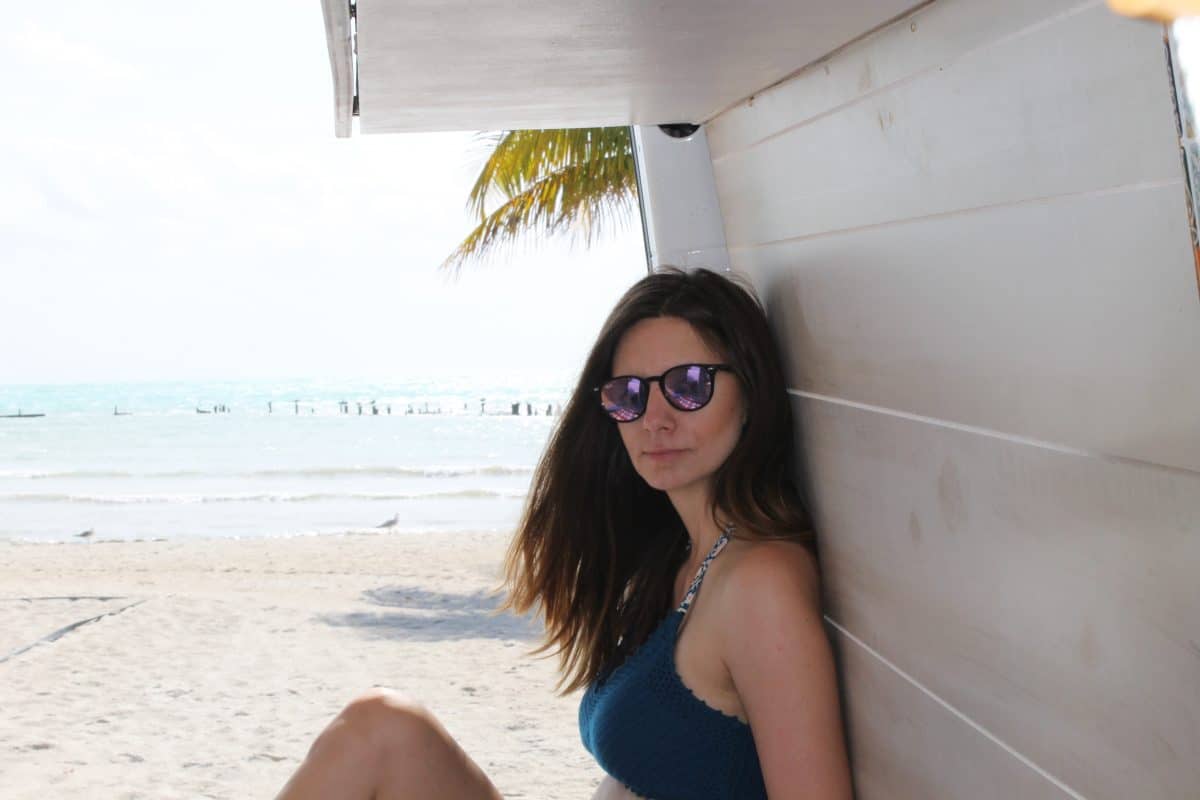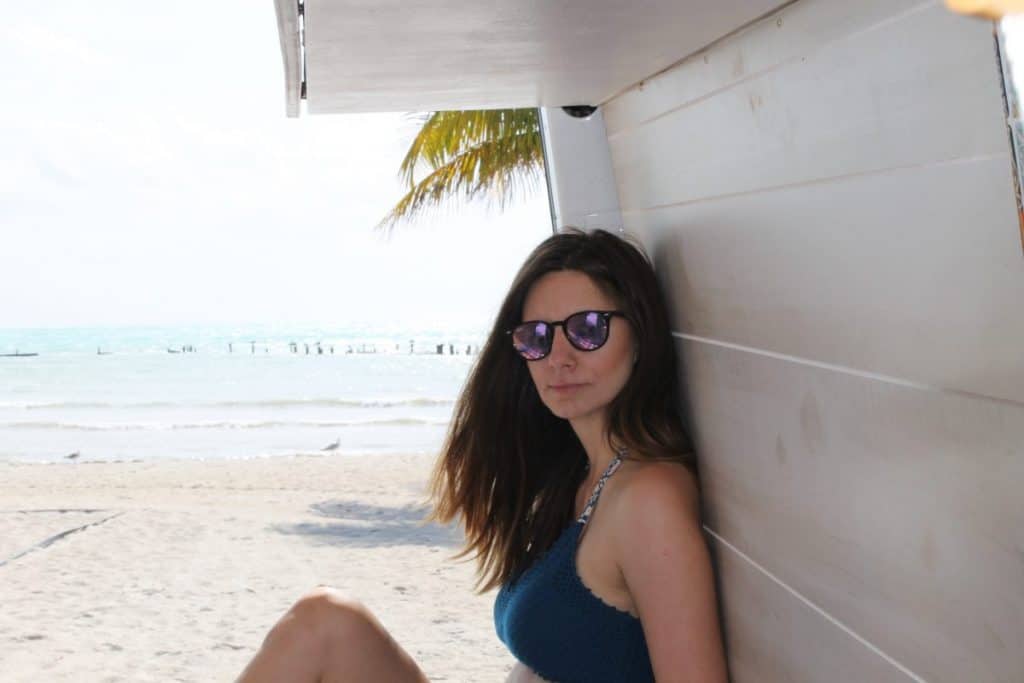 We love living in the city. We love the sounds, people, and views. Although we have totally been able to visit cities and get our fix it's not quite the same as living there.
What things do you do in your free time? What are your favorite activities?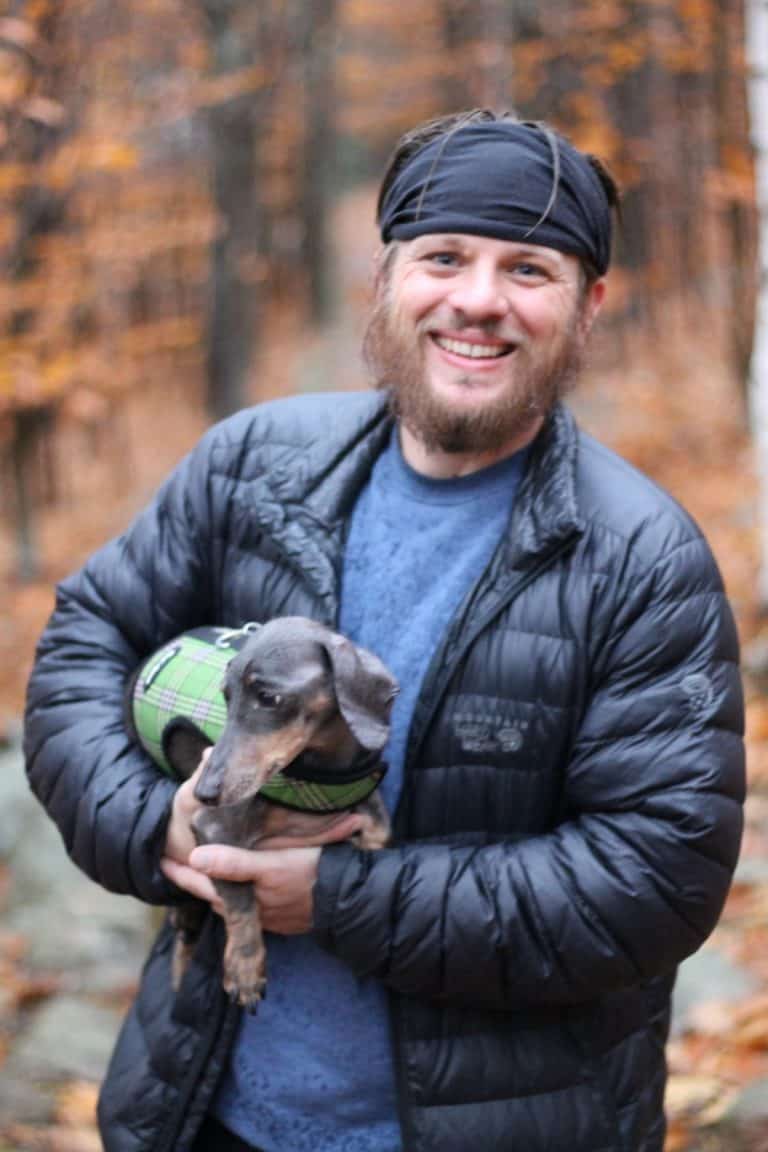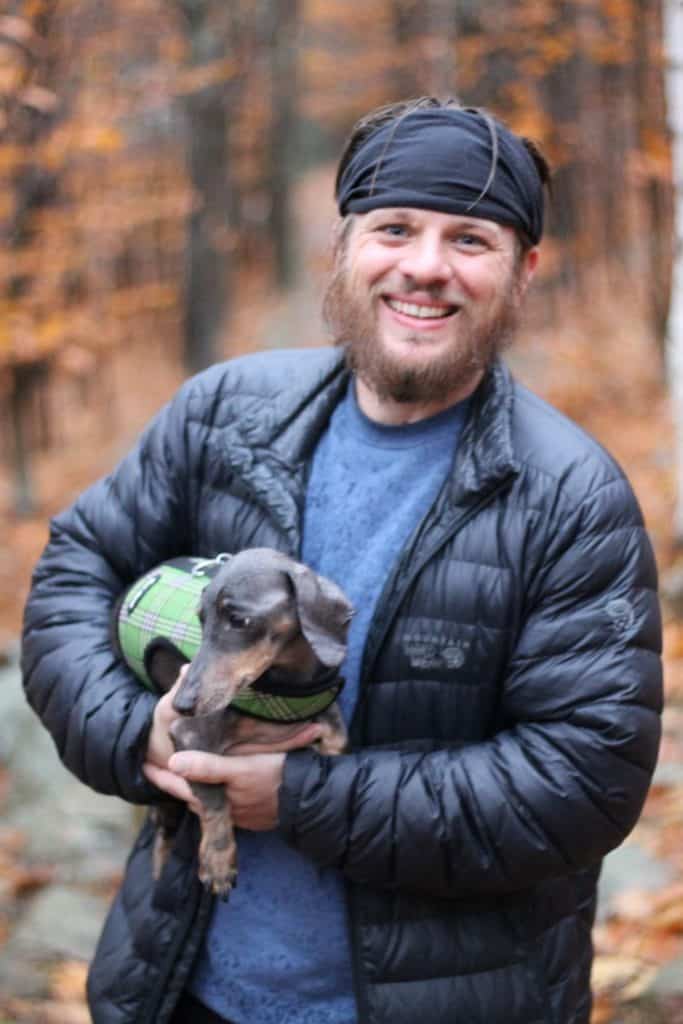 Walking around our new location, finding spots for Milo to run off leash, and working on the blog. Shawn really enjoys meeting new and interesting people, he also enjoys the architecture each city has to offer.
What advice would you give someone considering this lifestyle?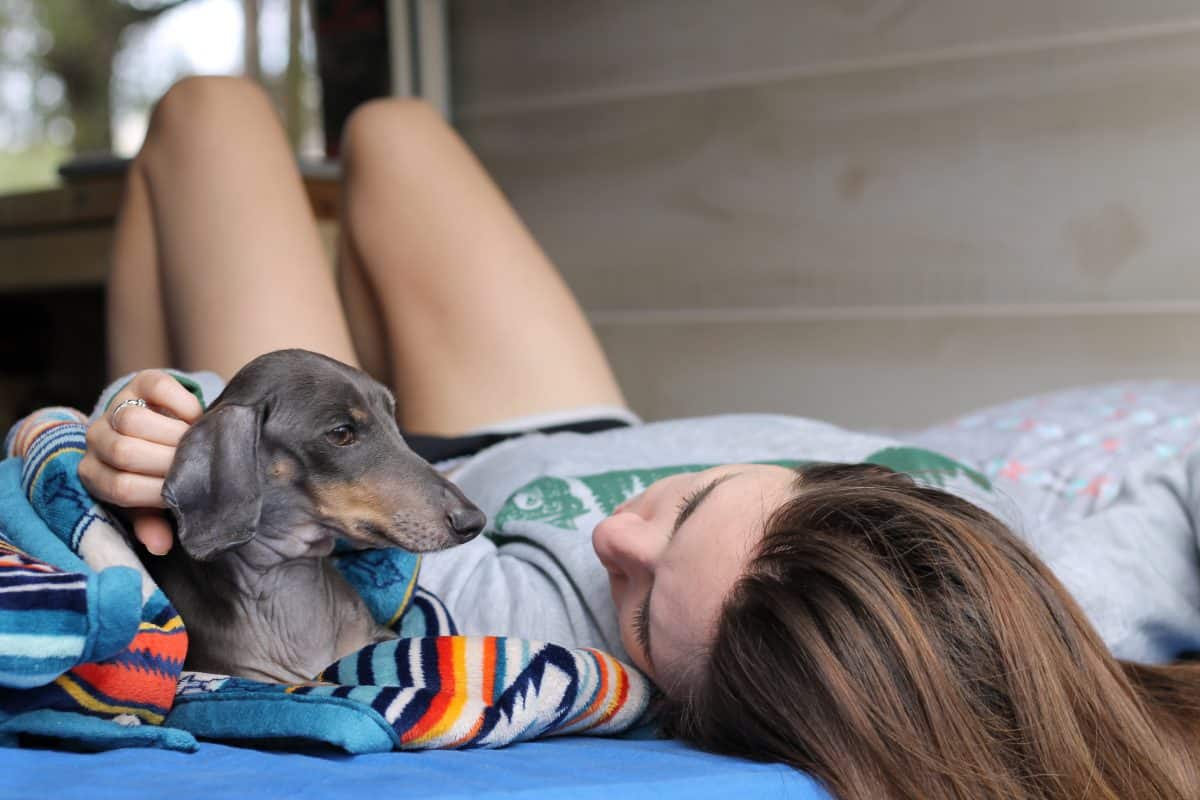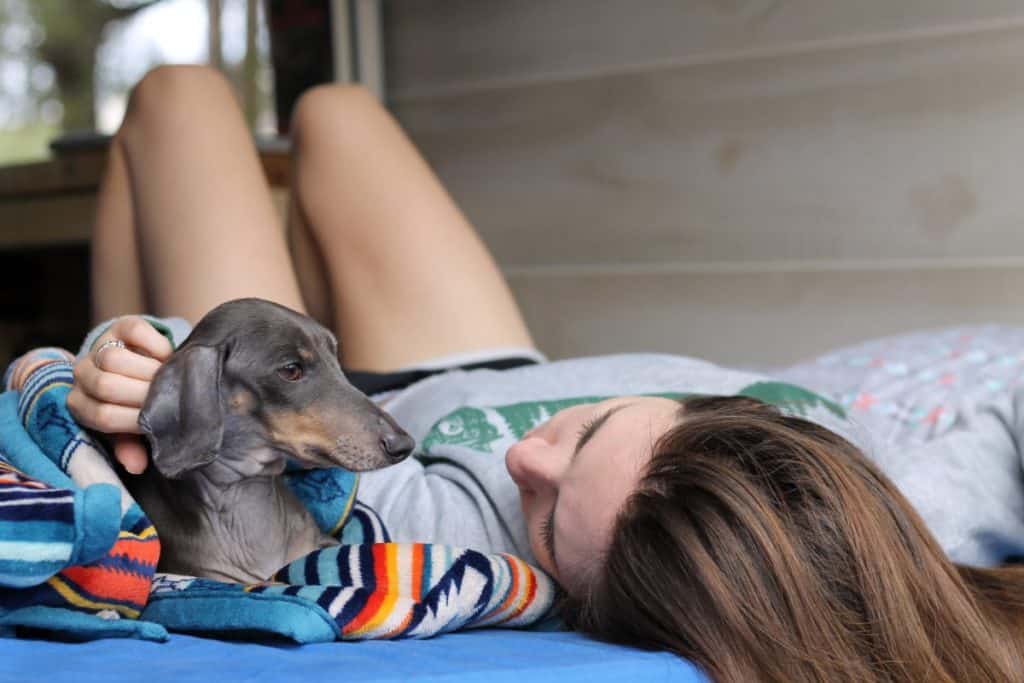 Sometimes a lifestyle change like this can feel so impossibly out of reach or unattainable. Maybe you have a lofty savings goal or have no idea how to build out a van. No matter what know that there are so many before you that went through similar challenges. They went through them and are now out there living their dreams. YOU CAN DO IT. Reach out, ask questions, find a community and allow them to help support you. There isn't one perfect way to accomplish this lifestyle, so make it your own and get to work.