This is the story of Kristin and Tom! Kristin is from Oregon and tom is originally from Minnesota. They have an exciting story that bounces around from living in vans to Prius' to sailboats and more! Read on and feel inspired to strive for that nomadic life no matter what vessel you may have at your fingertips!
Build Your Van
The Ultimate Van Build Guide
Planning a van build? Read our free guide. We cover just about everything you need to know – from planning, to insulation, to solar and electrical, to picking appliances, to essential tools. Get started today so you can get out there on the road!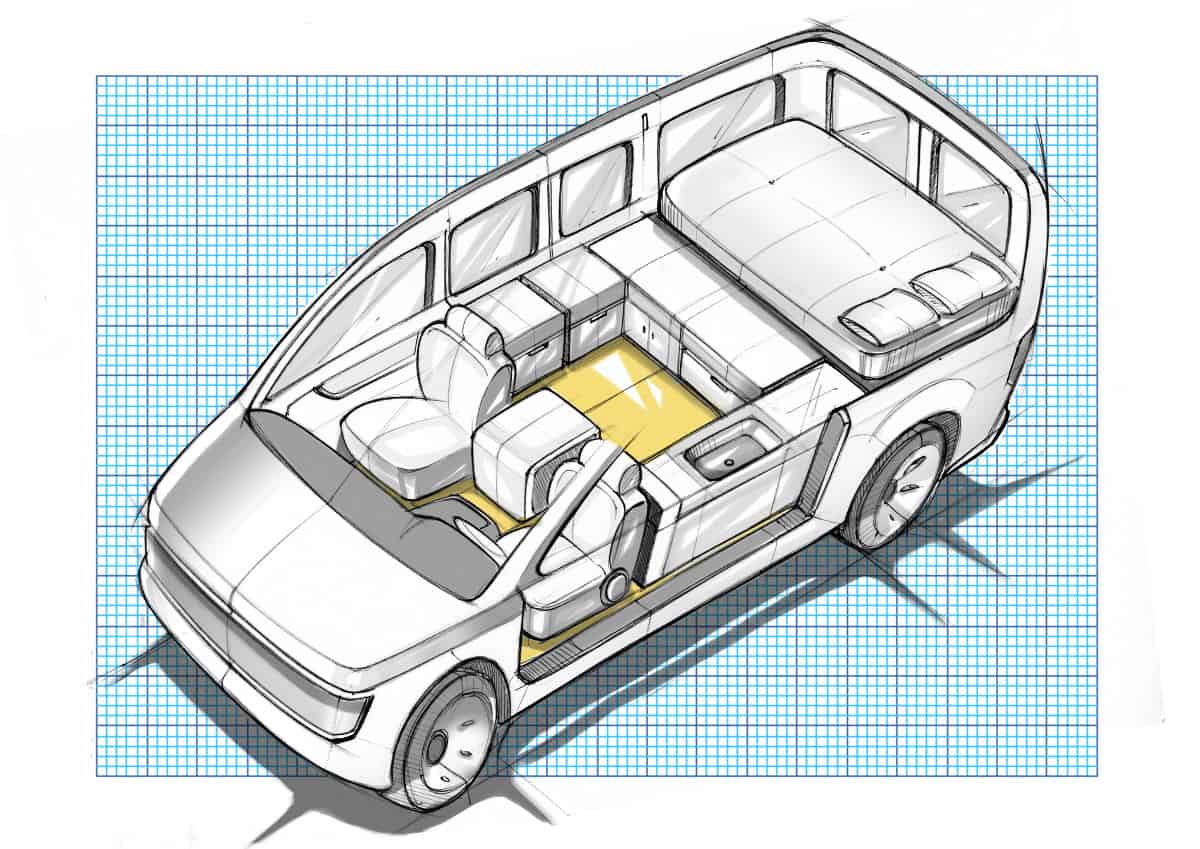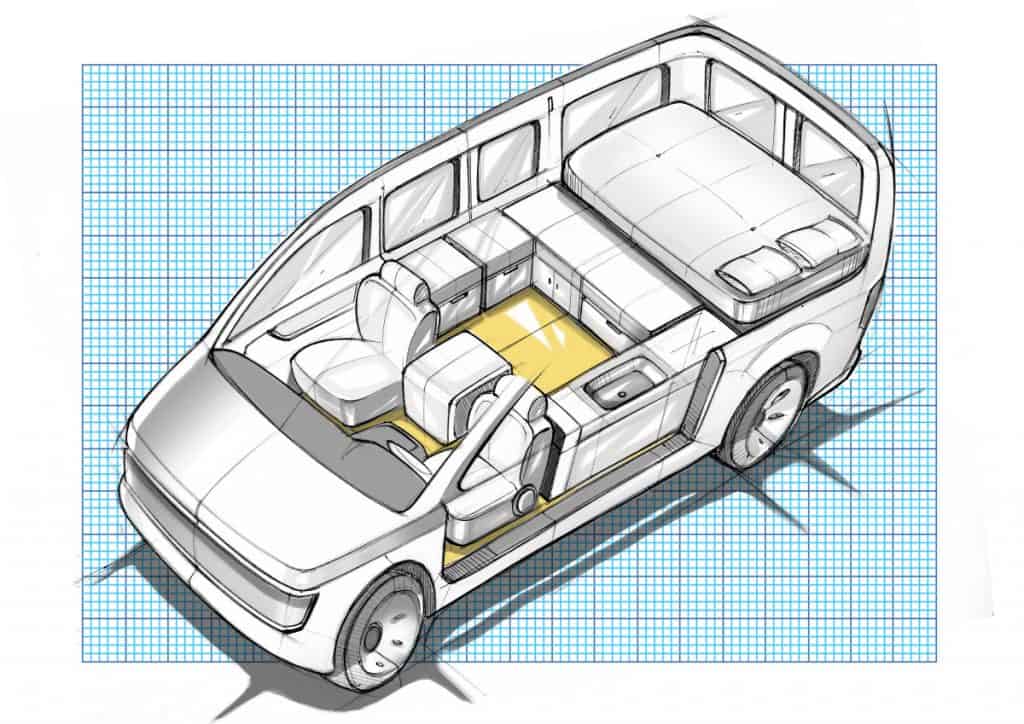 Where are you currently located?
Based in San Francisco but constantly traveling.
What are you living/traveling in?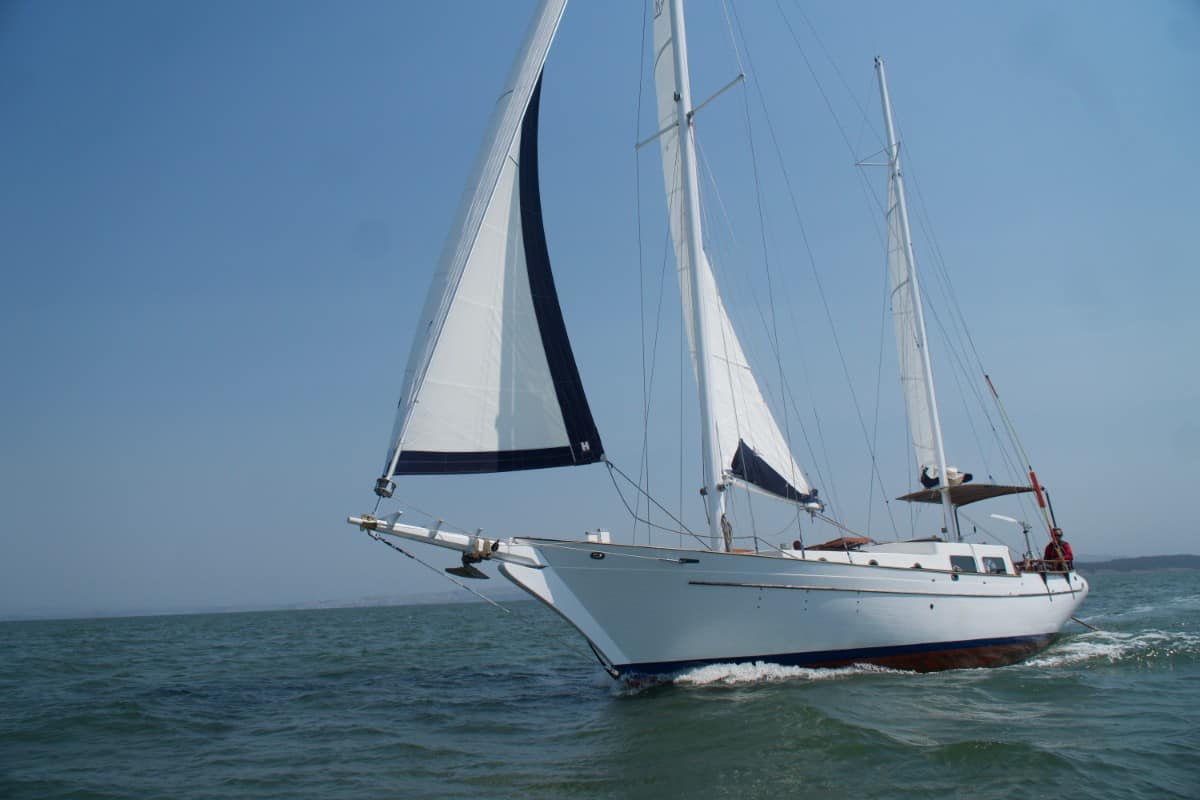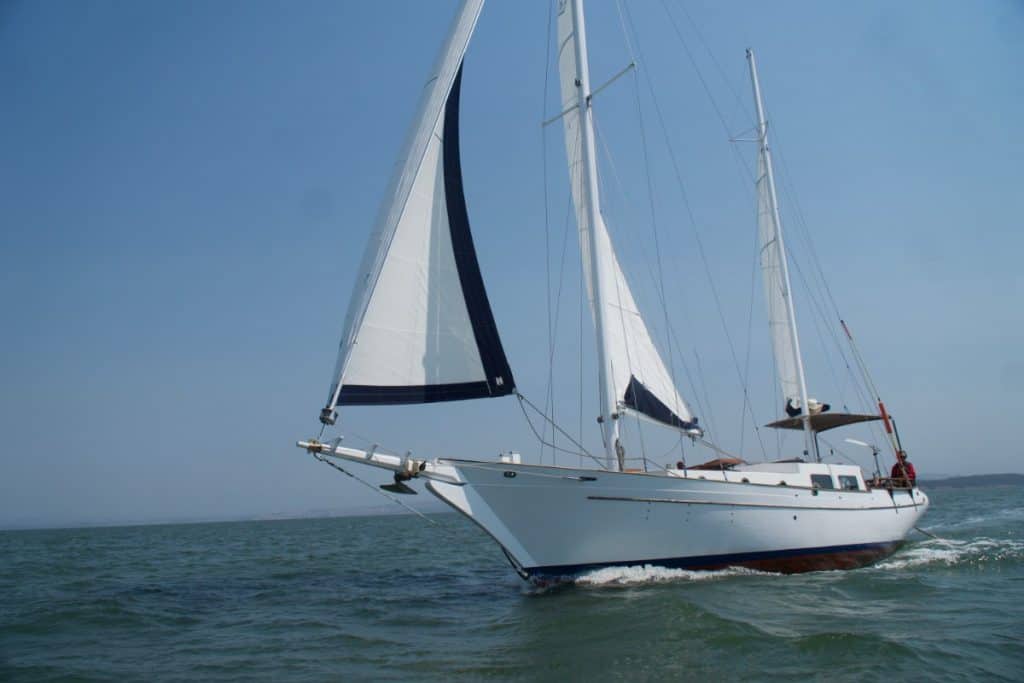 We have a 41' sailboat and a 1994 Chevy Astro van!
What specs can you tell us about your rig?
I found my Chevy Astro van on Craigslist mid-2018. I'd been looking for a small camper van for awhile, so was thrilled when I saw this van, which only had 57,000 miles! I called the owner, who immediately told me it had been sold. When I told Tom, he said I should offer the guy more money. I never even knew this type of negotiation was possible. This got me the van, and I was beyond thrilled.
It's a Chevy conversion van, which means it already had beautiful wood paneling, built-in cupboards, and a reclining back bench seat. What I've done so far is take out the two middle bucket seats and put in two storage ottomans from TJ Maxx. Those ottomans extend our bed far enough for now that it can fit two adults. Later, we'd like to make a platform bed with storage beneath that still can transform back into a bench seat.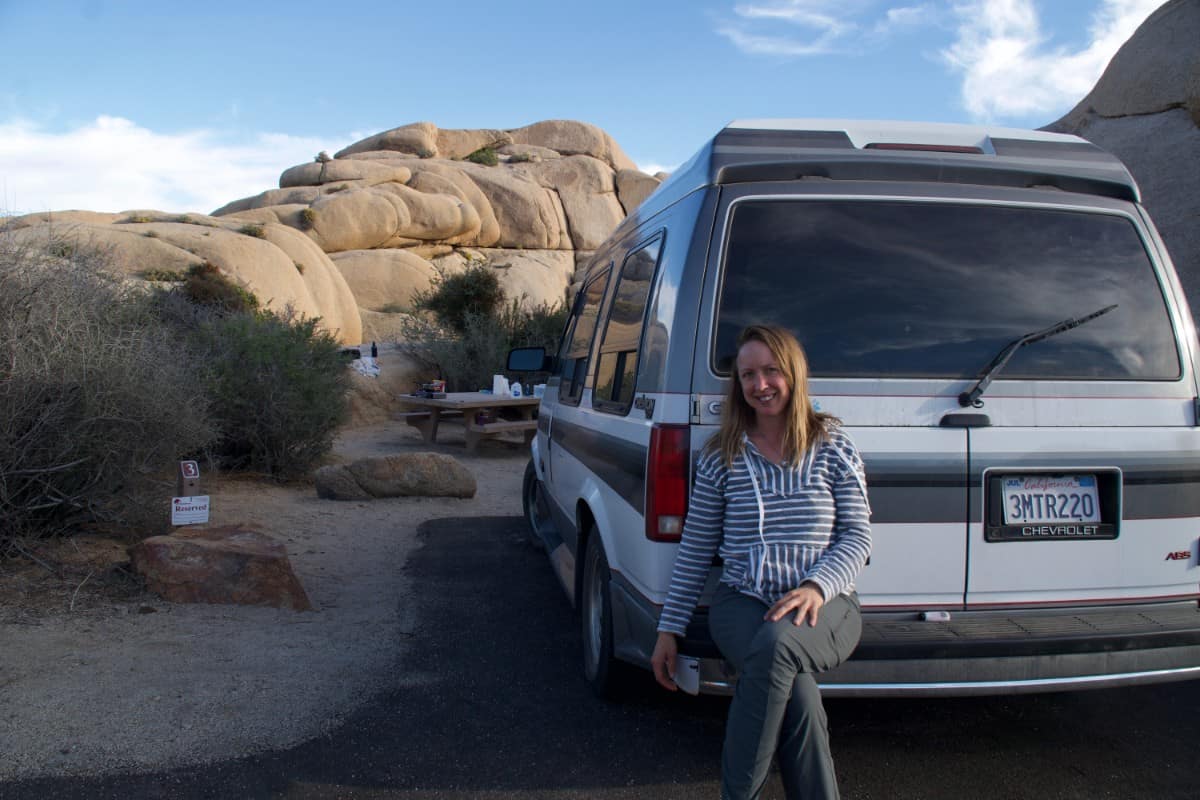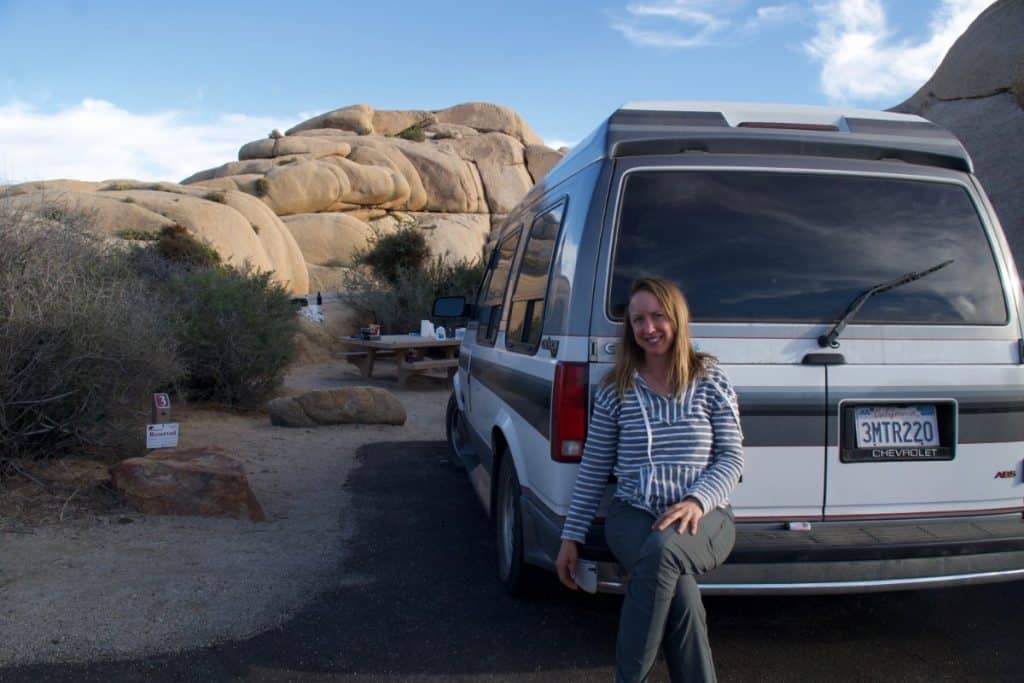 My other goals are to put in a 12 volt refrigerator and a campervan solar electrical system.
Did you build the interior yourself, or did you buy it pre-built? If you bought it Pre-built, what touches have you added to it to really make it "your own"?
We are currently in the process of building the interior, but since it was a conversion van already, it didn't need much to start sleeping and adventuring. To make it a true off-grid rig, we'll have to put a lot more work into it.
Do you live in it full time or part time? How long have you been living this way?
We live in the van part-time as we also live in a sailboat. We are only allowed to stay on the boat a few nights per week because we don't have liveaboard status. The other nights we spend in the van, or traveling to each of our home states by airplane. We also go on press trips as I'm a travel writer, and we recently spent two weeks in Mexico.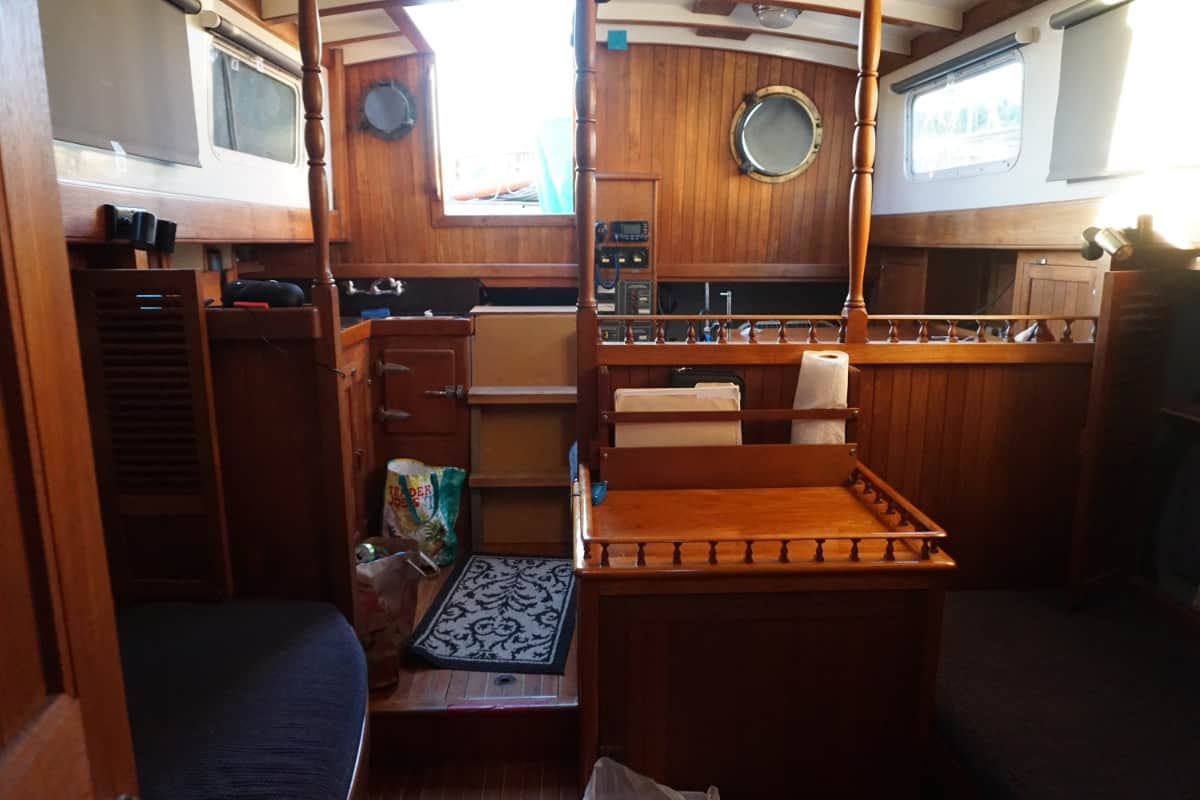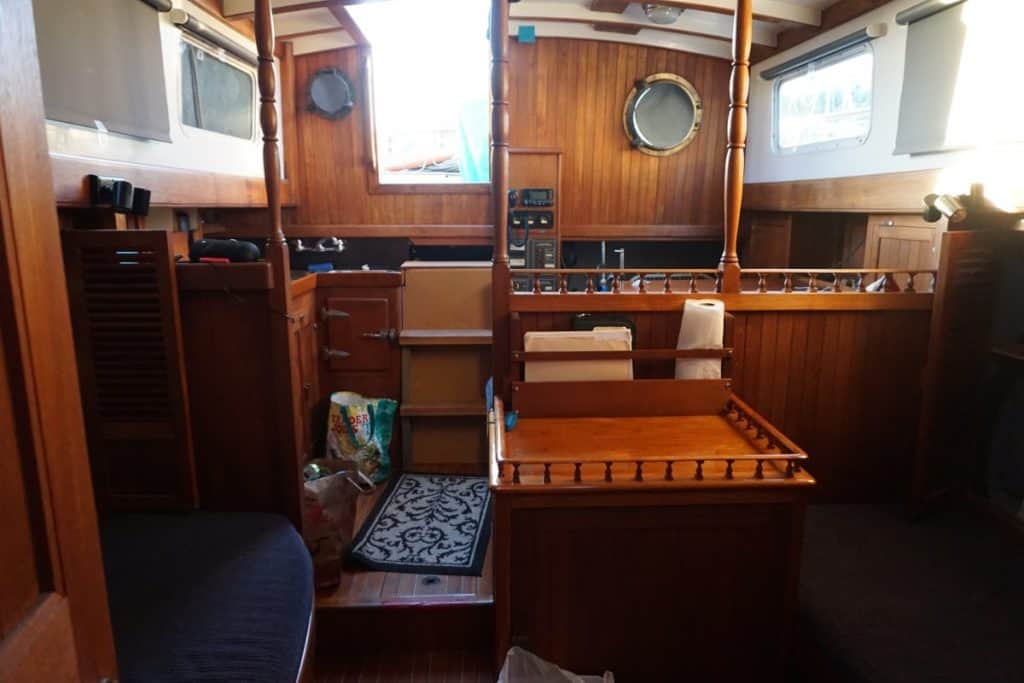 We've been living alternatively for about three years now. I was laid-off from a full-time radio news reporter job back in 2016 and had to rethink my life. I gave notice at my apartment and moved onto Tom's sailboat, which he had recently purchased.
Back in 2015, we'd done a short stint living in a Toyota Prius while we both had full-time jobs. We did this to save money and so I could pay off debt. That was my first foray into living a minimalist life, and I've never looked back.
What were you doing before vanlife?
I worked full-time at KGO radio as a news reporter in San Francisco. I rented a room in a beautiful Sausalito floating home.
What made you want to choose this lifestyle?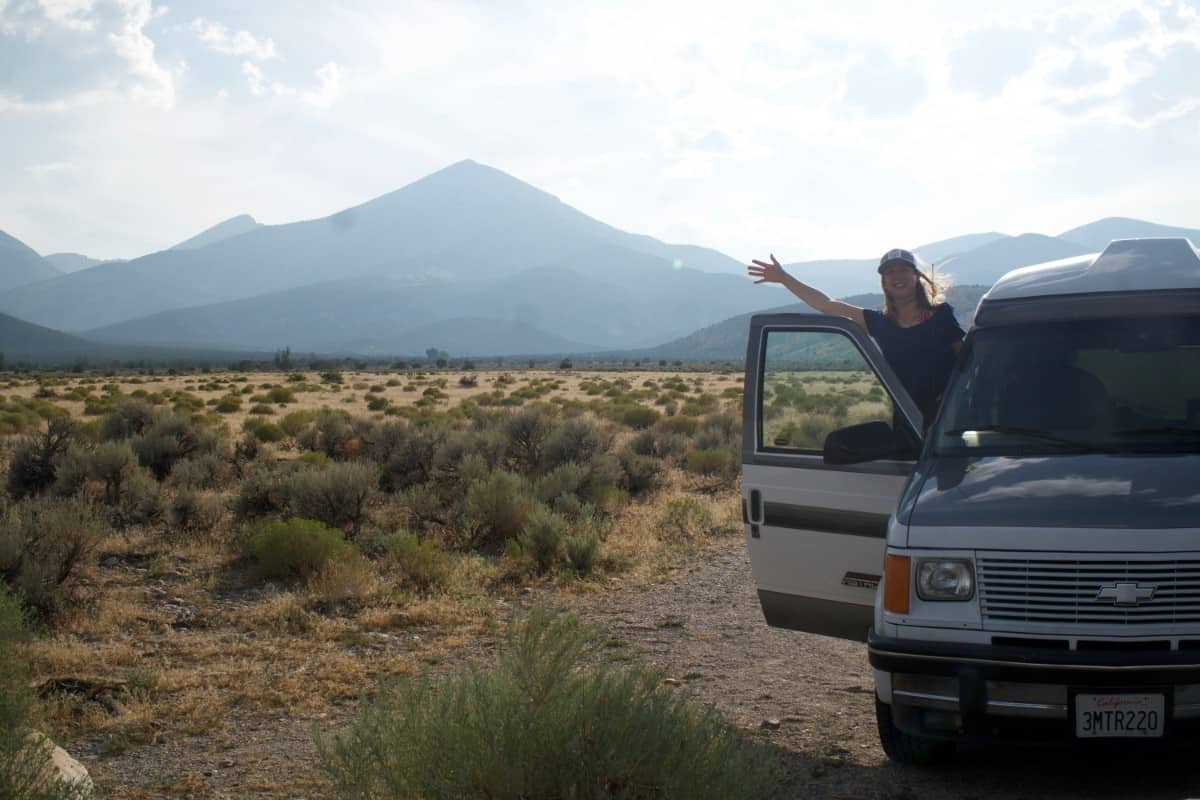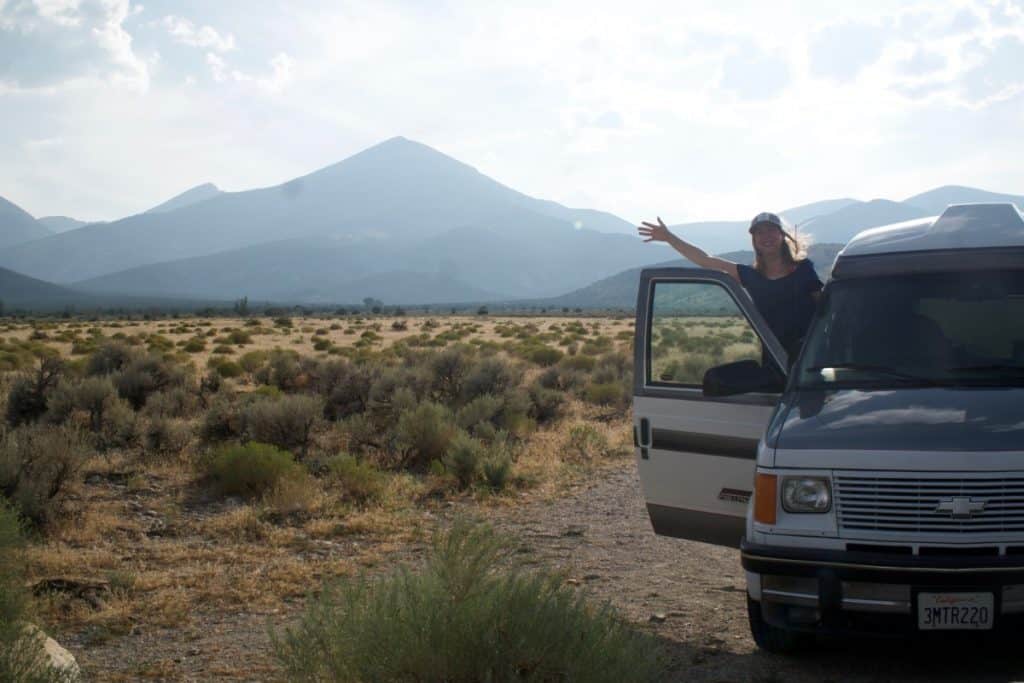 I'd been living on the sailboat for a couple years before I bought a van. I knew my little red sedan wasn't cutting it anymore in the Bay area. All the clothes I owned were stuffed in the trunk, and I had nowhere to just hang out and be. That's why I needed a van. Now that I have a Chevy Astro van, my life is totally changed. Now, when I'm tired of hanging out at a coffee shop or my gym, I can go into my van and read and relax. It perfectly fits all my clothes and belongings. And we love taking it on nature adventures! It's the coziest space.
What was that transition like?
When I was first laid-off from my job and started living on a sailboat, the transition wasn't super hard. I already loved camping, and had lived in a Prius with my boyfriend. I knew we could get along in a small space, and the sailboat felt huge compared to a Prius! The only problems were the sailboat was undergoing a total restoration when we first moved aboard. We had no fridge, no oven, no stove, no heating and no toilet.
In the years since, the sailboat feels more like a real tiny home cabin.
What is your favorite part about this lifestyle?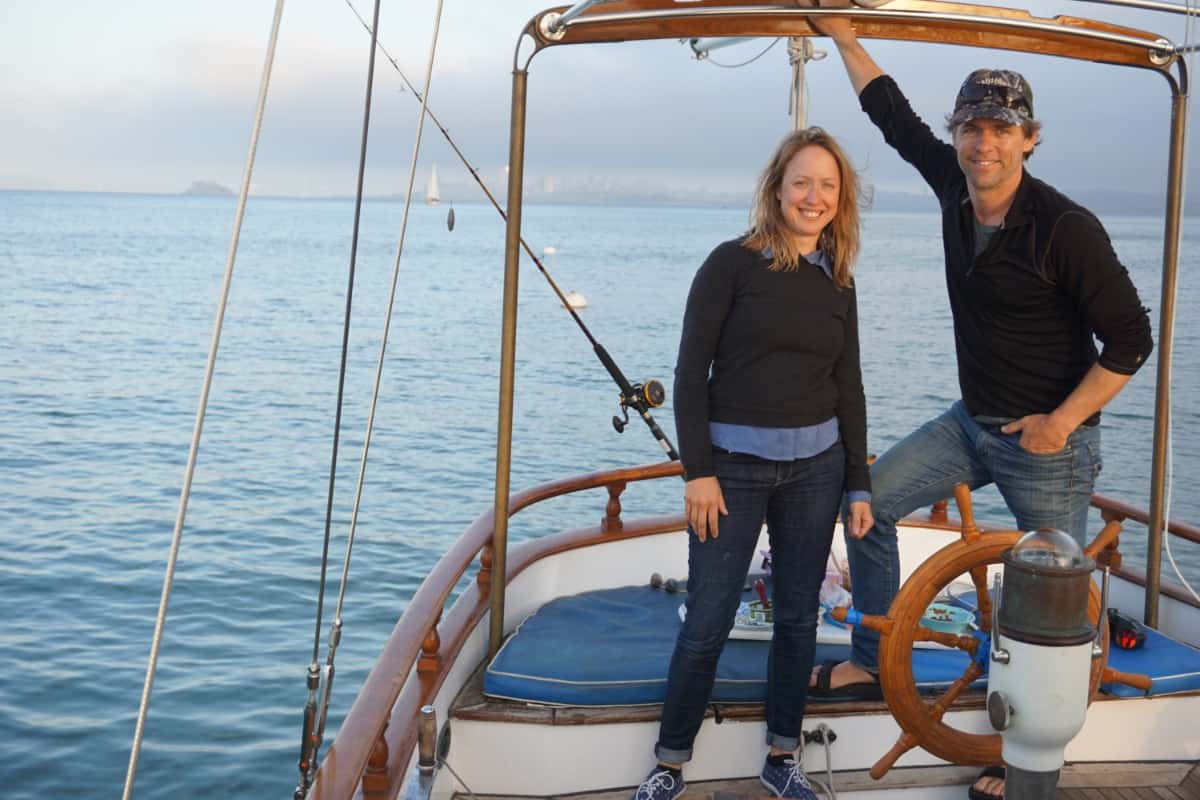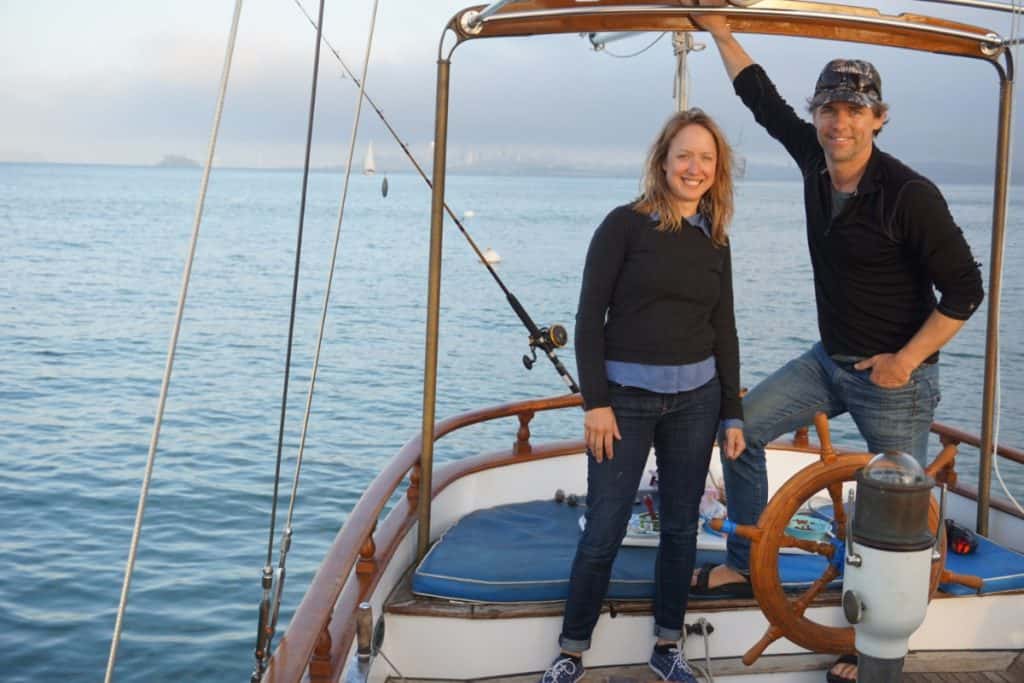 I love being location independent. I love that I can take either the van or the sailboat out into nature and live just out of reach of the hustle and bustle of San Francisco. We can experience peace and solitude in both our water and land yacht.
What is your least favorite part about this lifestyle?
I really miss having a bath! And a guestroom! Although my parents have an RV, so we can both park our tiny homes near each other and hang out.
What do you do for income on the road?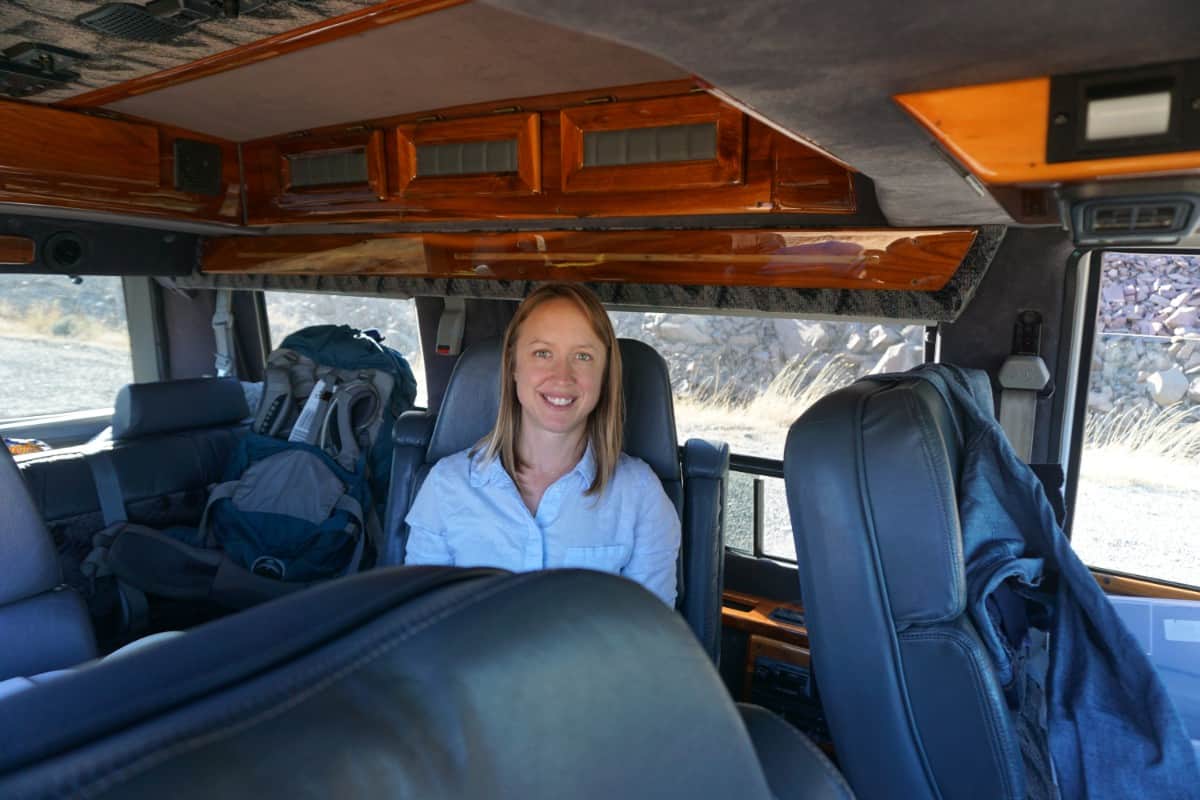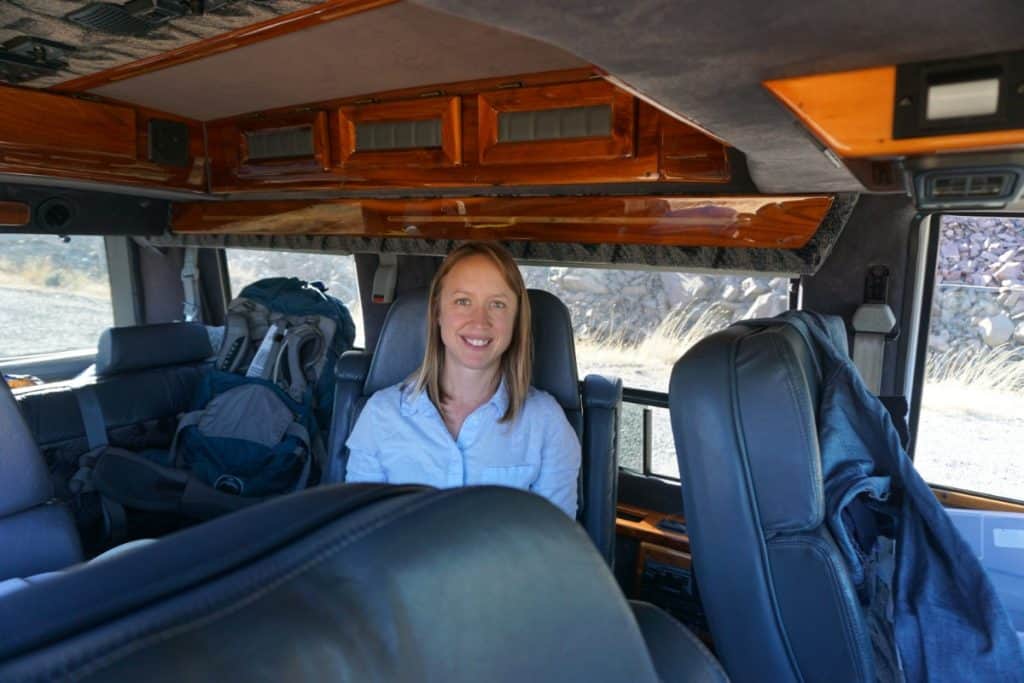 I run my blog, The Wayward Home, and am also a freelance writer. I recently published a van life article in the print edition of Good Housekeeping magazine, which I'm super happy about!
What have been your favorite location(s) thus far, and why?
Our boondocking experience near Sequoia and Kings Canyon National Parks was amazing. It was my first time camping off-grid and I loved the peace and solitude. Plus, we were so close to hikes, huge trees and stunning vistas. This national park is a must-see.
I also love Lava Beds National Monument in northern California, which has an elaborate cave system, and doesn't see many visitors. It's a special place.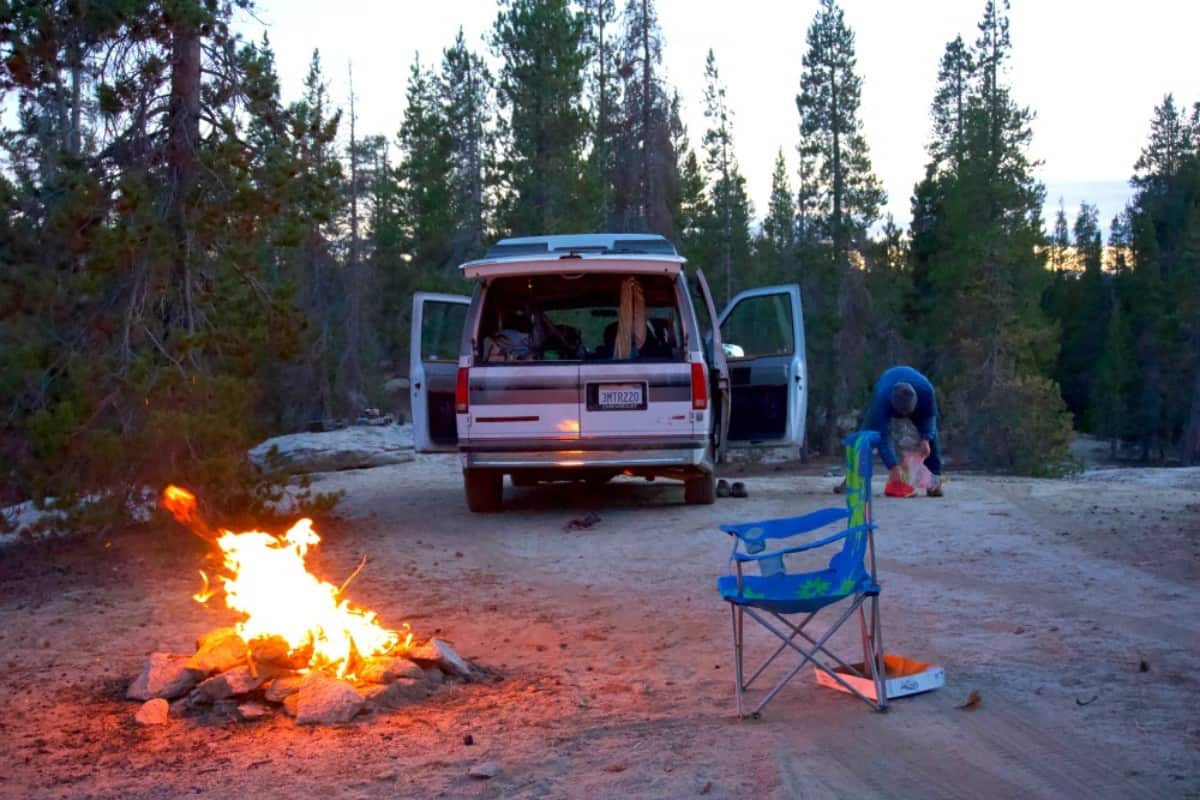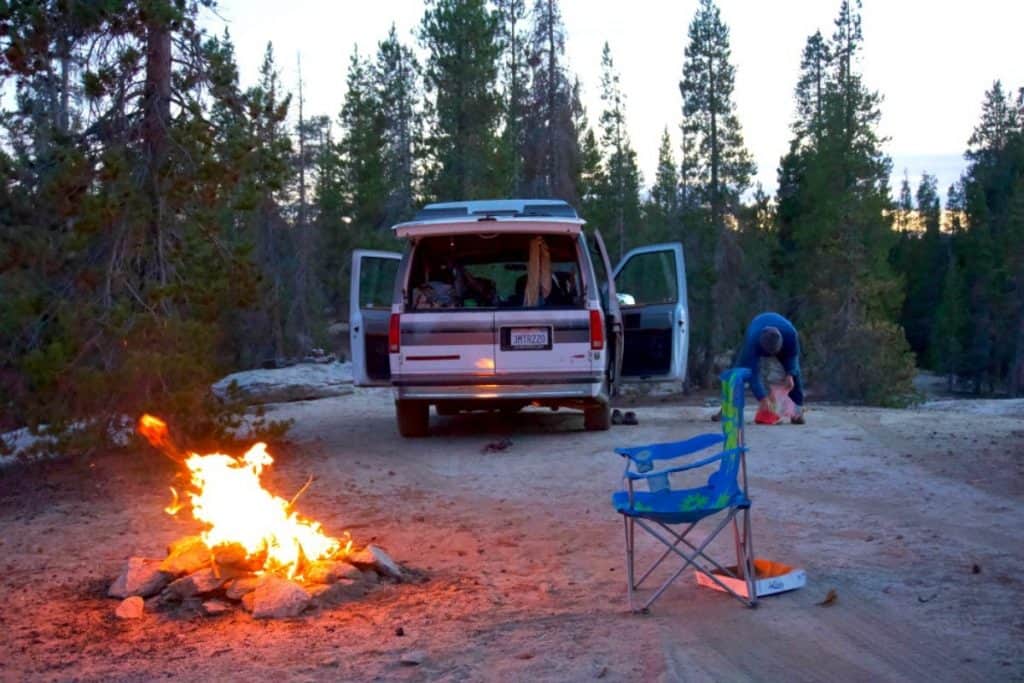 Great Basin National Park in Nevada is also not crowded, and has gorgeous, ancient Bristlecone pine trees!
What is your favorite meal to make?
Camping nachos. If you haven't made them yet, look them up right now and make them! Amazing!
What are some things you brought with you that you use nearly everyday?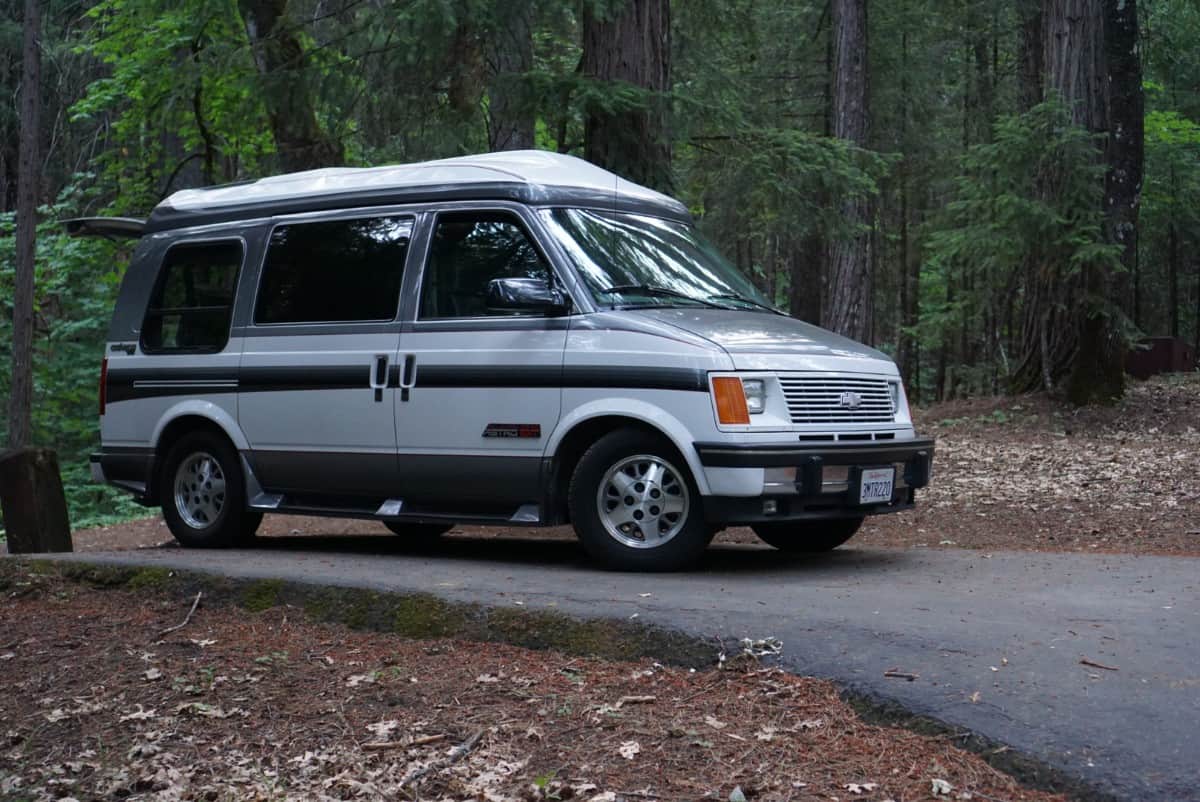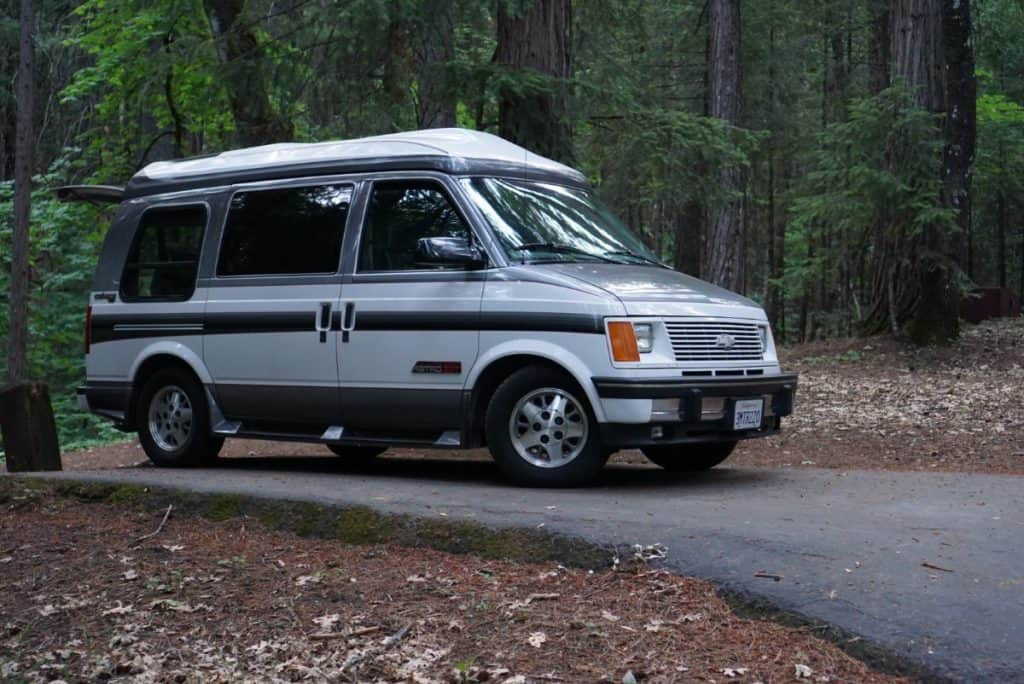 When traveling in my van, I use my power inverter to charge my computer, and a cozy, fluffy blanket for chilly nights.
What are some things you brought with you that you ended up never or rarely using?
I keep ALL of my clothes in my van, which means I rarely use the dresses stored in my hatch area 🙂
Is there anything you miss from your former lifestyle?
I miss having a large space to have parties and gatherings. I loved hosting Thanksgiving, and just having room for friends and family members to spend the night. I get a lot fewer visitors now that I live in a van and in a sailboat.
What things do you do in your free time? What are your favorite activities?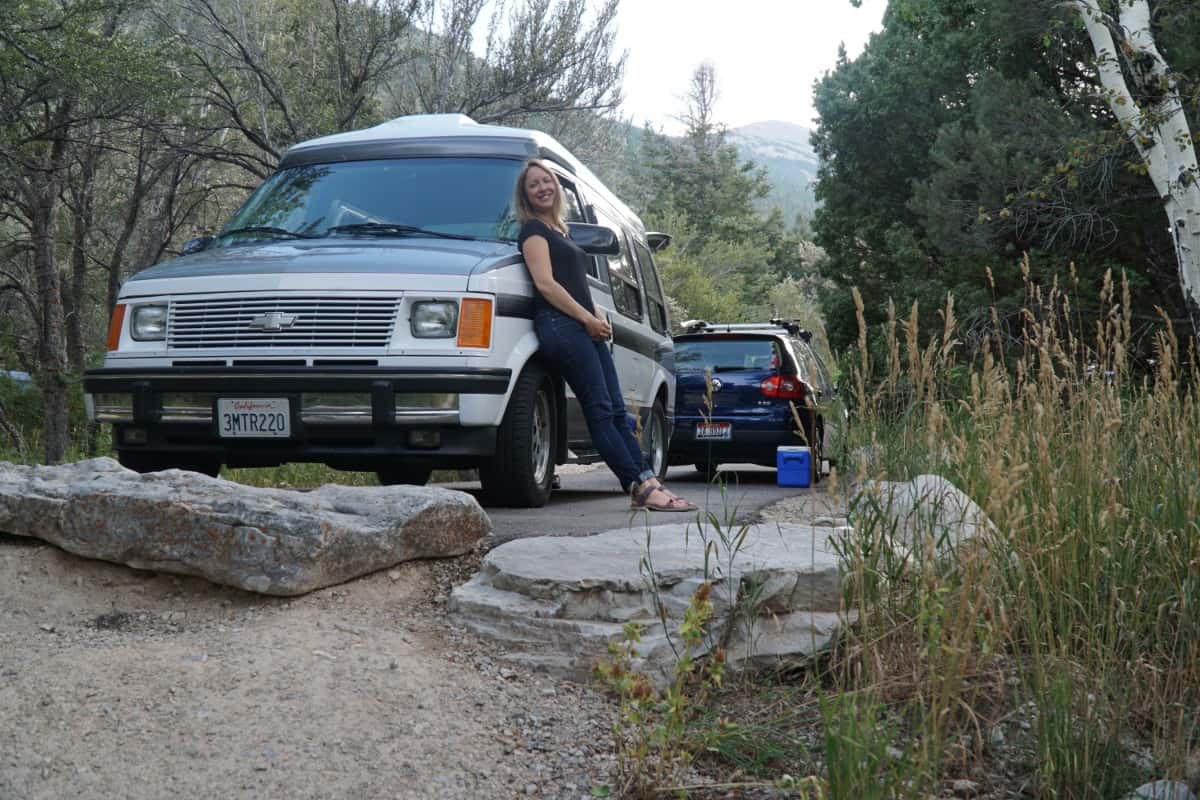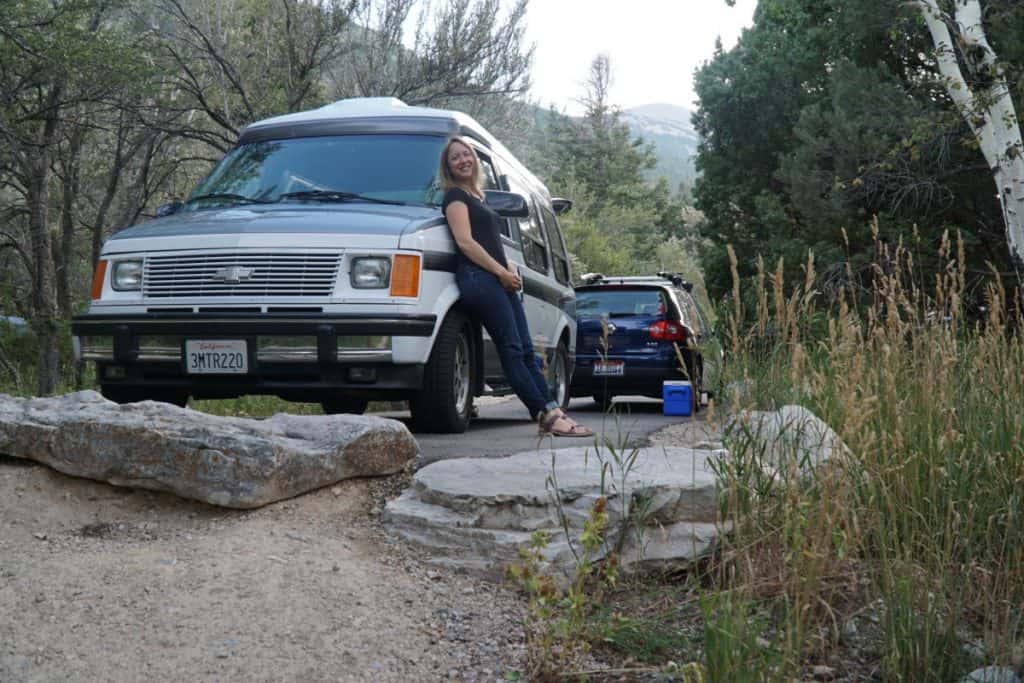 Nature is really important to me. I love hiking, backpacking, windsurfing, hobie-catting, snorkeling, scuba diving. More frequently, I love settling down with a good book, or cooking a delicious dinner while enjoying a bottle of wine or a good IPA.
What advice would you give someone considering this lifestyle?
If you're thinking about living in a van, make sure you're okay with a small space. It might look like fun on Instagram, but van life includes uncomfortable moments as well. The space can feel small and cramped, you might feel lonely, you might miss some of the comforts of everyday life. But the rewards are endless, like the ability to be in nature and live life on your own terms.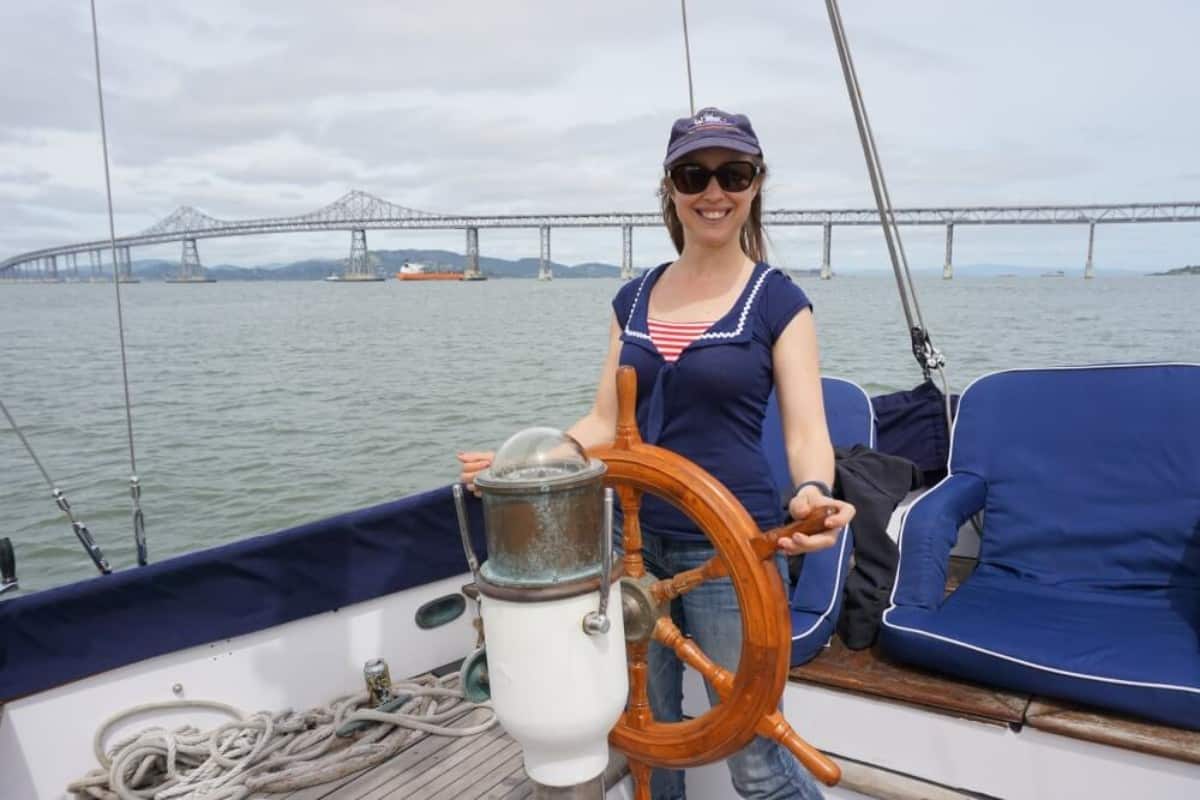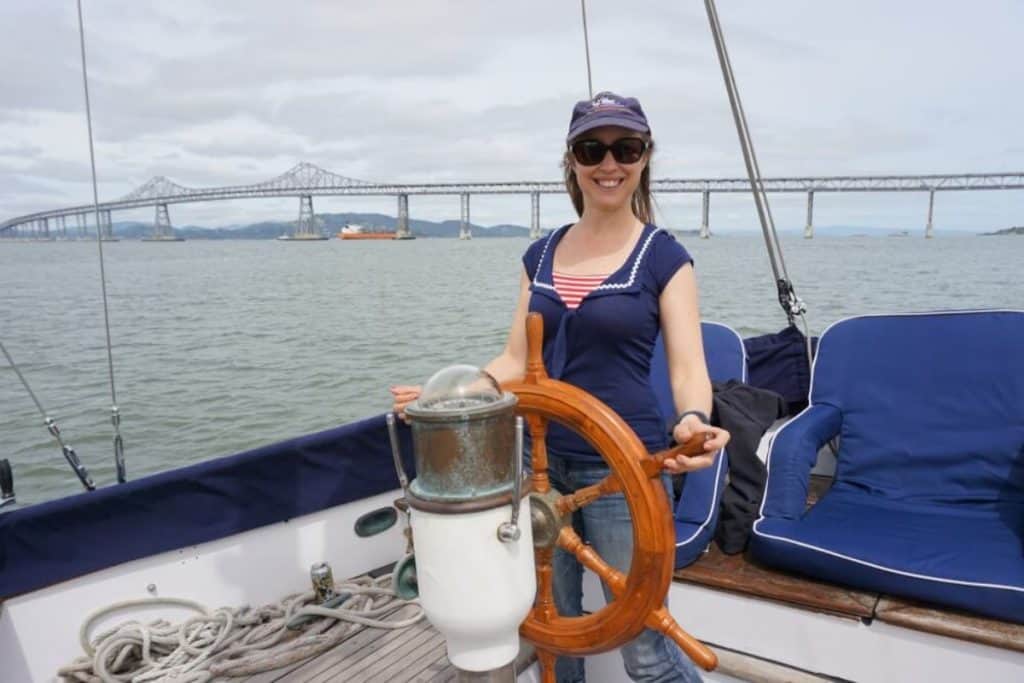 If you're considering the sailboat life, be prepared for a lot of work. Sailboats are an endless money pit and supply of boat projects. My partner has been restoring his sailboat for 3.5 years! And we still haven't gone anywhere. You must know how to do mechanics, the electrical system, etc., because there's no one to help you when you're out at sea.