I grew up on the east coast. Life in Virginia was OK, but it had too many people for my liking and not enough mountains. I found myself dreaming of an extended trip to the vast, sunny expanses west of the Mississippi. That's how I discovered vanlife.
But now, having spent the better part of the last four years elsewhere, I'm forced to admit that there's some pretty neat stuff to see on the east coast. I guess it's true what they say about absence making the heart grow fonder. And like many people, I still have family in the east, further increasing its appeal.
All of which leads a nomad to wonder: is van life on the crowded east coast possible? Is it even worth it? The answer to both questions is yes, although it comes with its own unique set of challenges.
In this article, we'll compare east coast van life to van life out west and share tips for living on the road in the eastern states.
The Biggest Differences Between East Coast Van Life and West Coast Van Life
Public land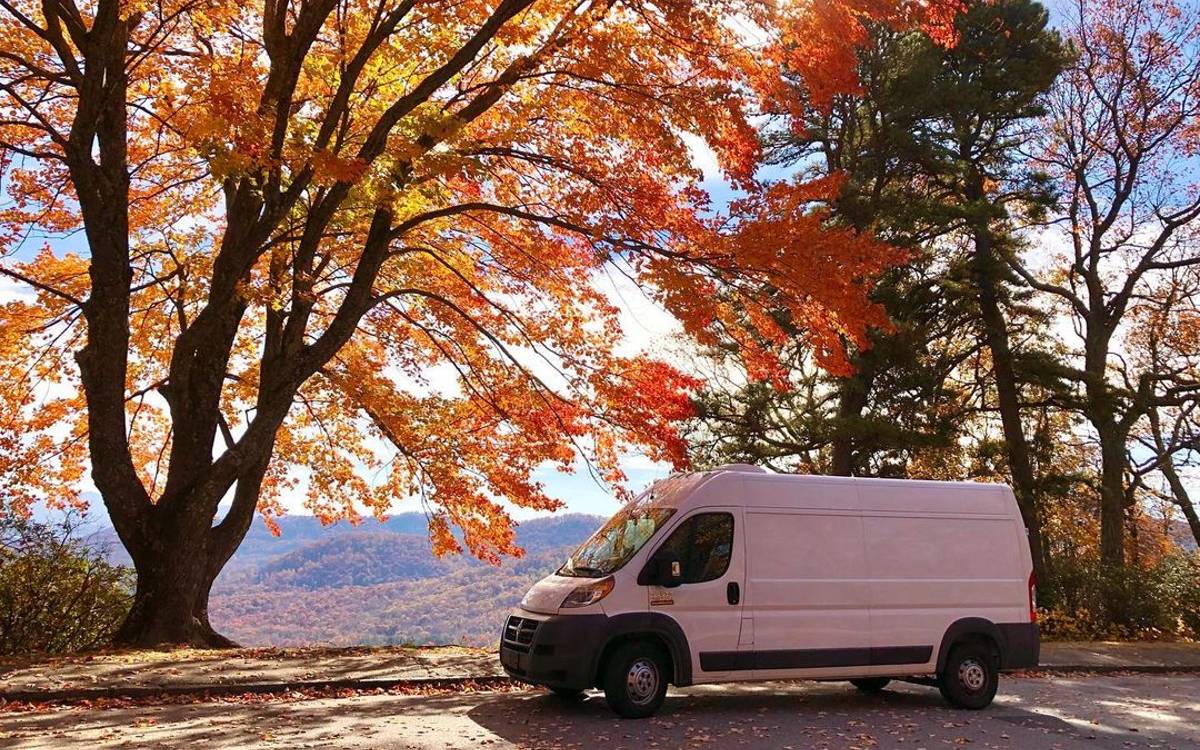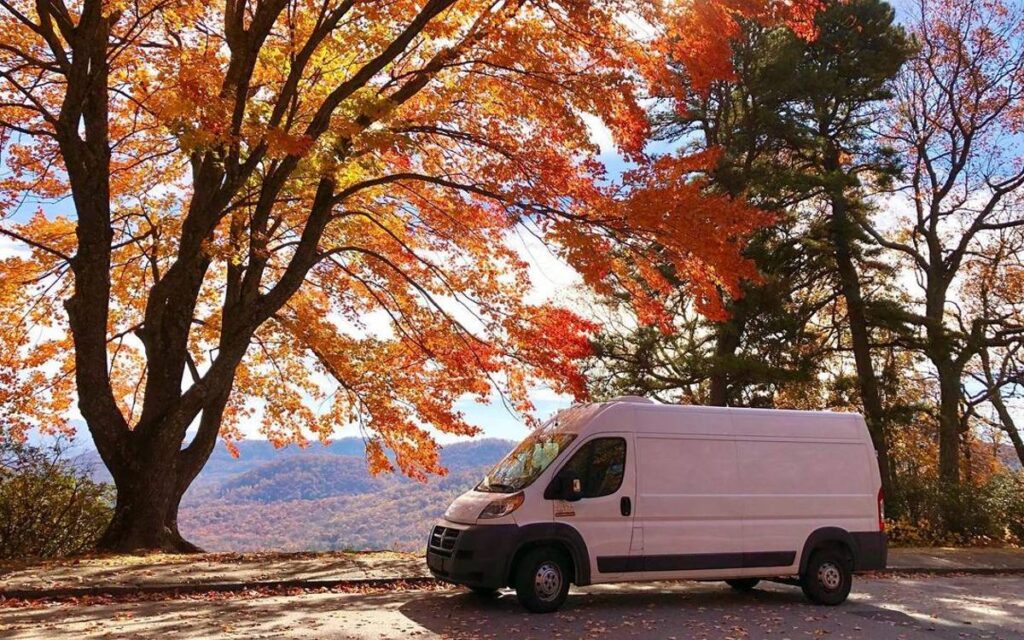 Federal lands administered by the Bureau of Land Management and the Forest Service are a godsend for van lifers. But while free BLM camping in tranquil natural settings is abundant out west, you can rarely count on finding such a thing on the east coast.
Let me put it this way: the BLM manages 245 million acres of land in the US—but just 40 thousand of them are in the 31 states east of the Mississippi. The Forest Service has a more significant presence, with over 15 million of its 171 million acres in the east, but still, public land is undeniably scarce in these parts.
Climate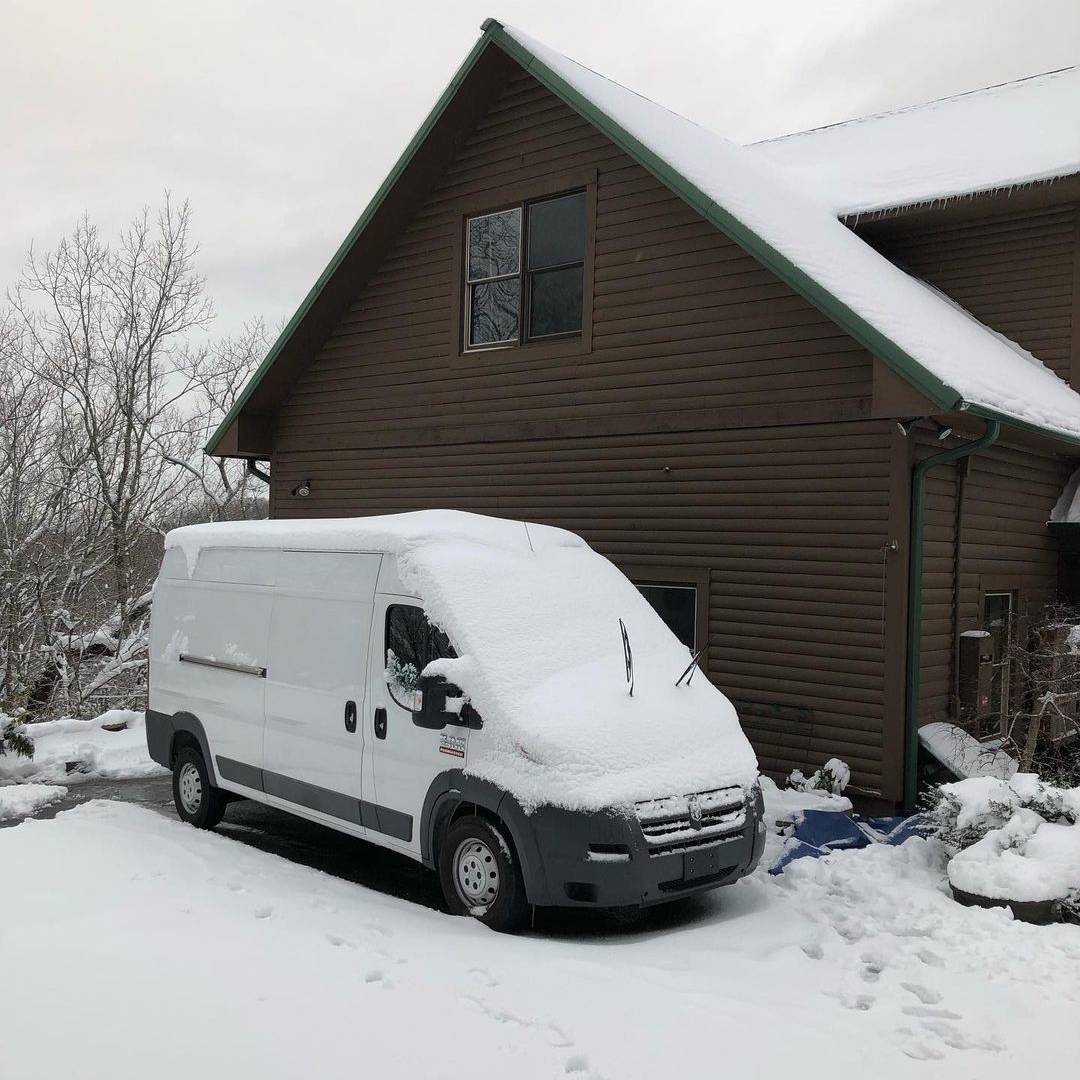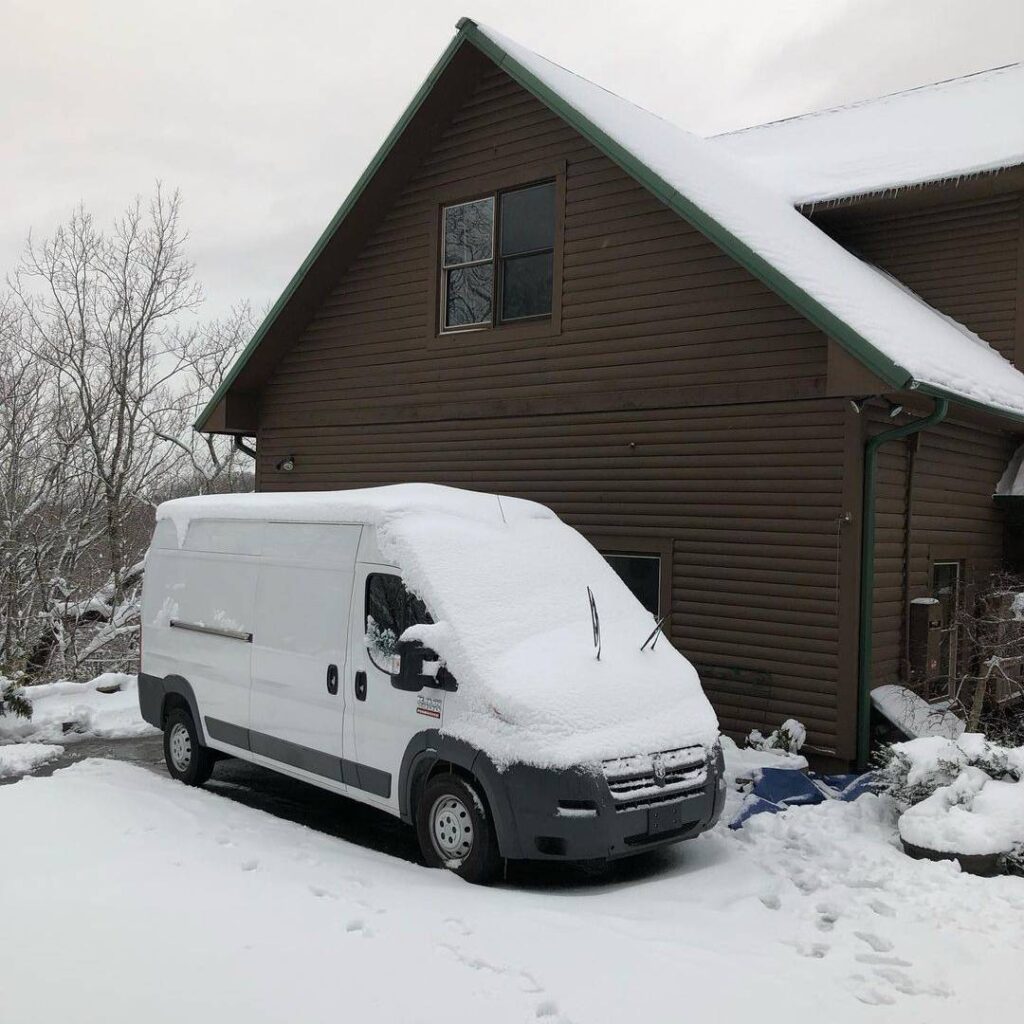 The climate on the east coast is also drastically different from the west. Apart from the rainy Pacific Northwest, the west is arid compared to the east coast. Summers in the east are hot and humid, while winters are varying degrees of cold and icy, depending on how far north you are.
The damp weather also means most of the east is forested: you don't get a lot of wide-open expanses in these parts, even when hiking in the mountains.
Community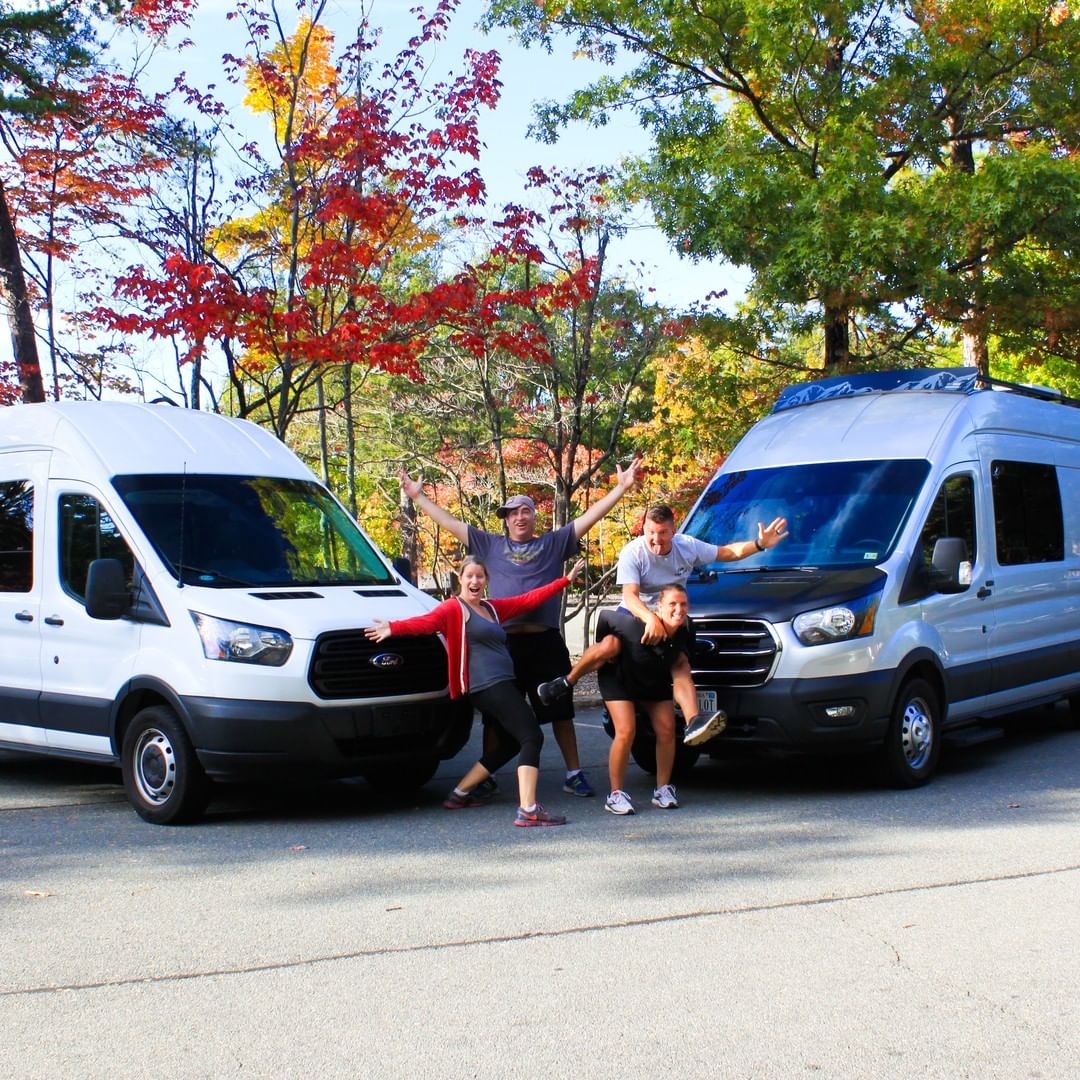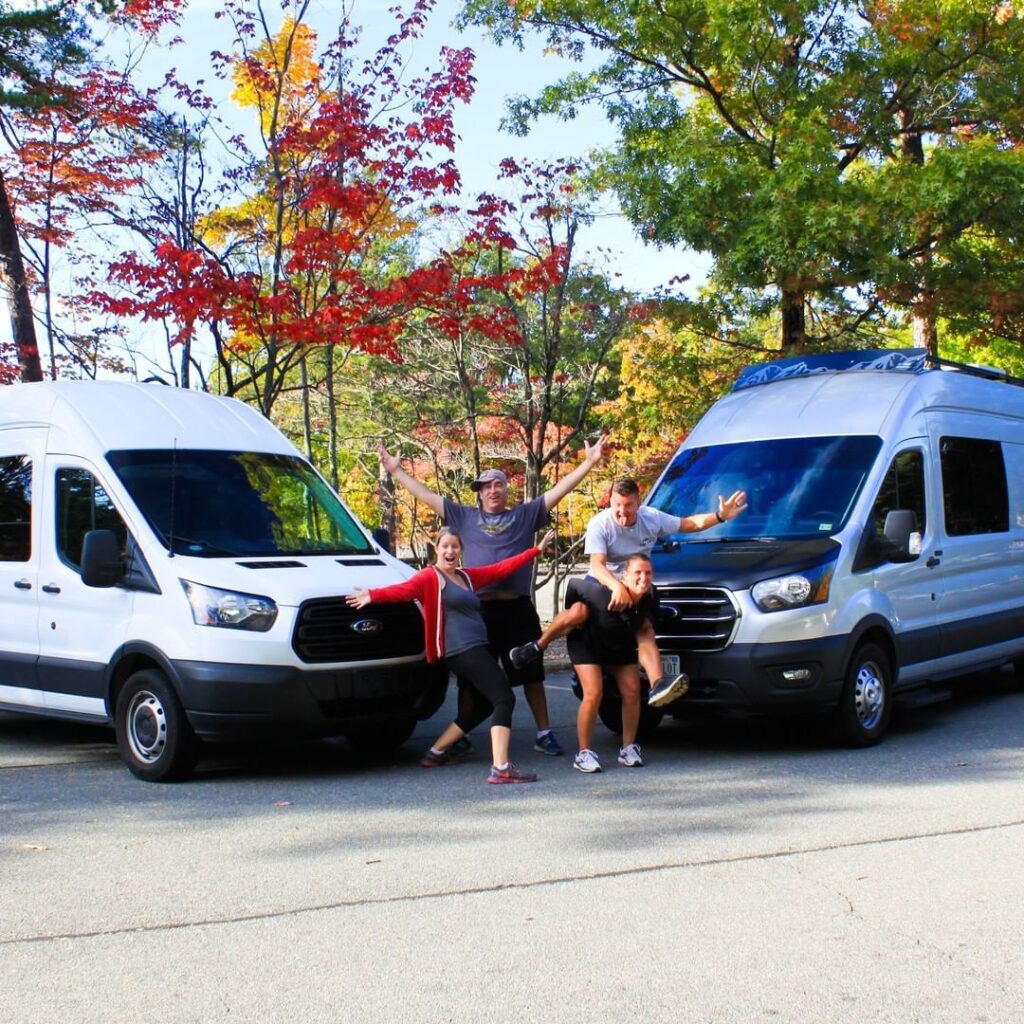 Van life is largely nonexistent on the east coast because of the many challenges outlined later in this article. Don't get me wrong; there are nomads out here. But it's not like out west, where campervans and RVs dot the highways. In the east, most RVs are mothballed in suburban driveways, and only total edgelords attempt van life.
Pros and Cons of East Coast Van Life
While it has some drawbacks, east coast van life has a lot going for it. The east is an untapped resource for van lifers.
Pros of Van Life in the East
The East Coast Has Many Road-Trip-Worthy Destinations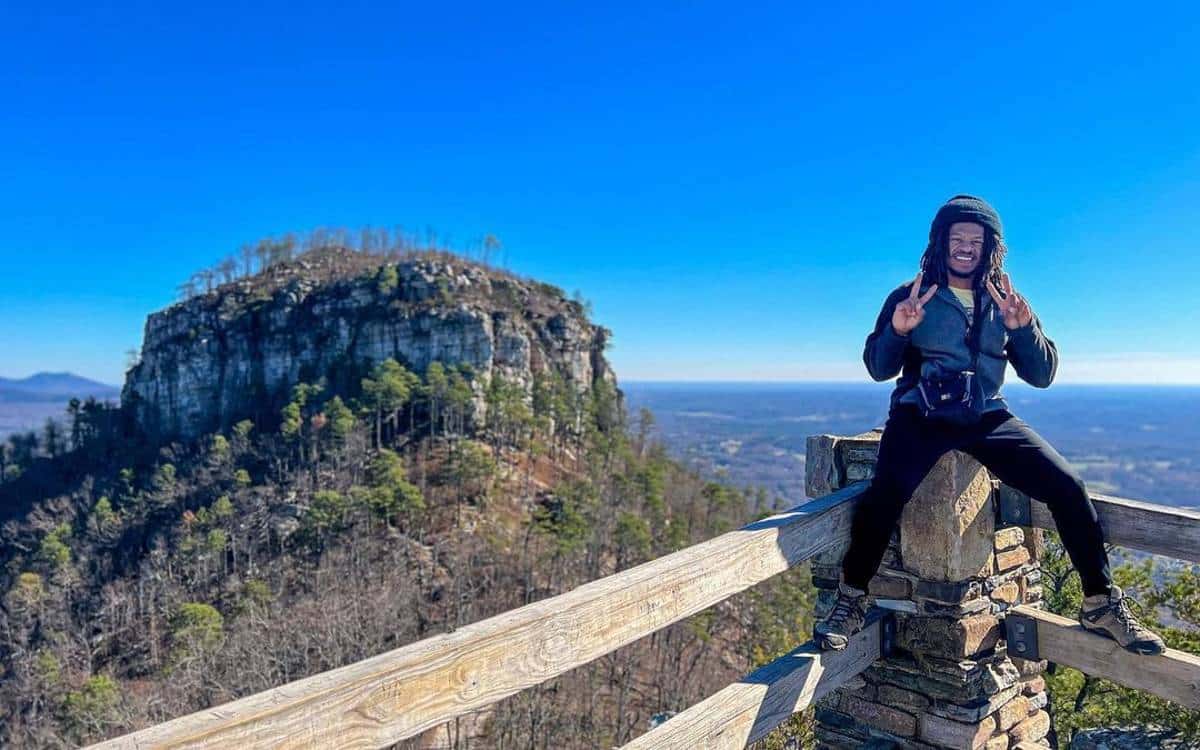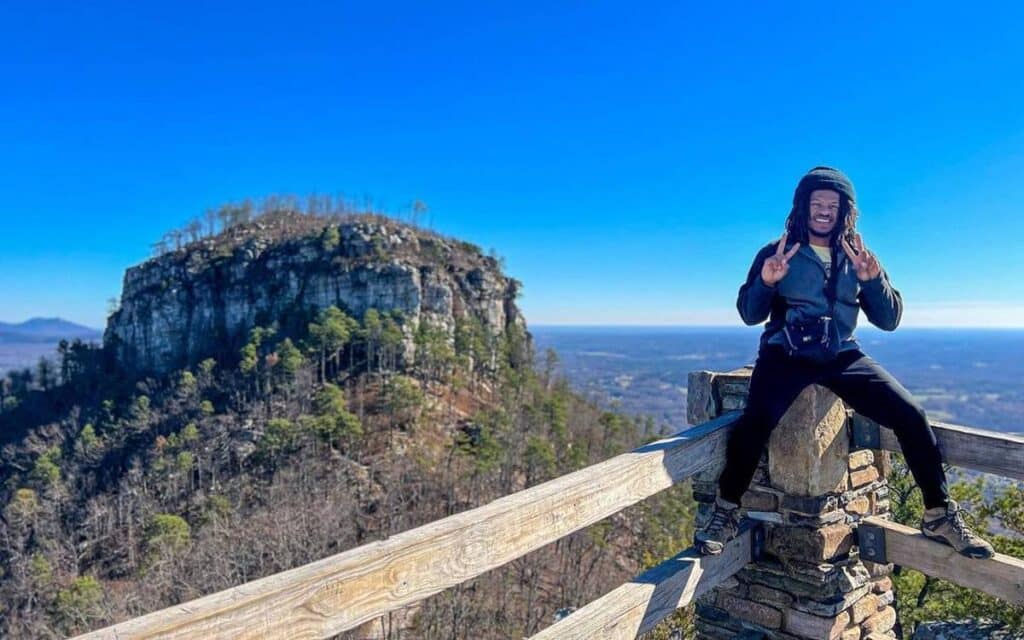 The Atlantic Ocean is much warmer than the Pacific, while many New York- and Virginia-based vineyards rival those of California wine country. Our countryside may lack the Misty Mountains vibes of many western states, but we do The Shire pretty dang well (and the Appalachian Mountains aren't too shabby, either).
The large number of humans on the east coast also gives rise to vibrant cultural hubs from Asheville to New York City. And the east is replete with historical sites dating back to the Civil and Revolutionary wars, the colonial era, and beyond.
Wildfires Aren't a Thing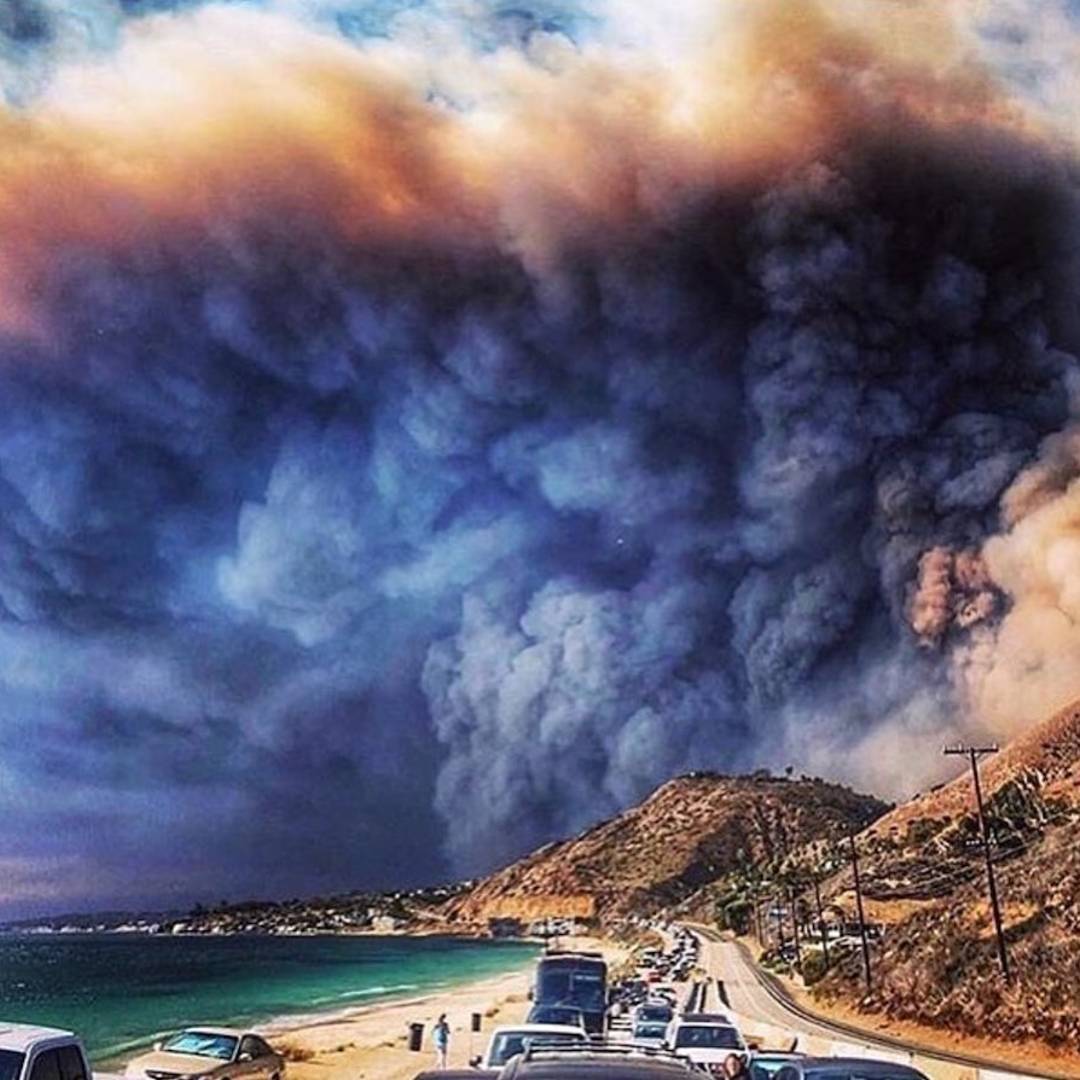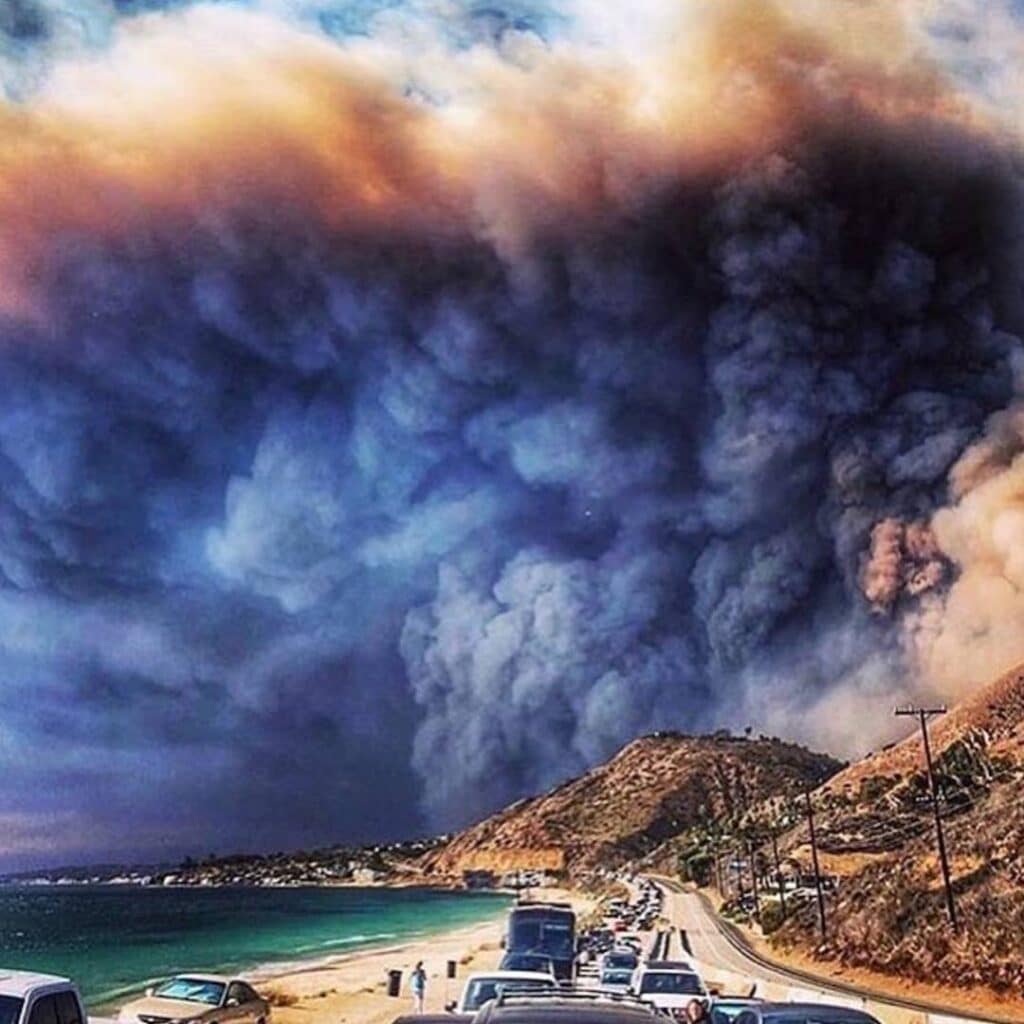 Large wildfires are a yearly reality in the arid west. A drought year may see millions of acres burn across the region, devastating large swaths of the landscape, forcing evacuations in some locales, and generating some of the worst air quality in the world.
We don't have this problem in the east. True, we have an overabundance of Superfund sites and other environmental issues, but fires? A 100-acre blaze is a real doozy in these parts—no apocalyptic million-acre burn complexes around here. ()However, as the summer of 2023 has shown, we do get some wildfire smoke wafting in from Canada on occasion.
You're More Likely To Have Cell Service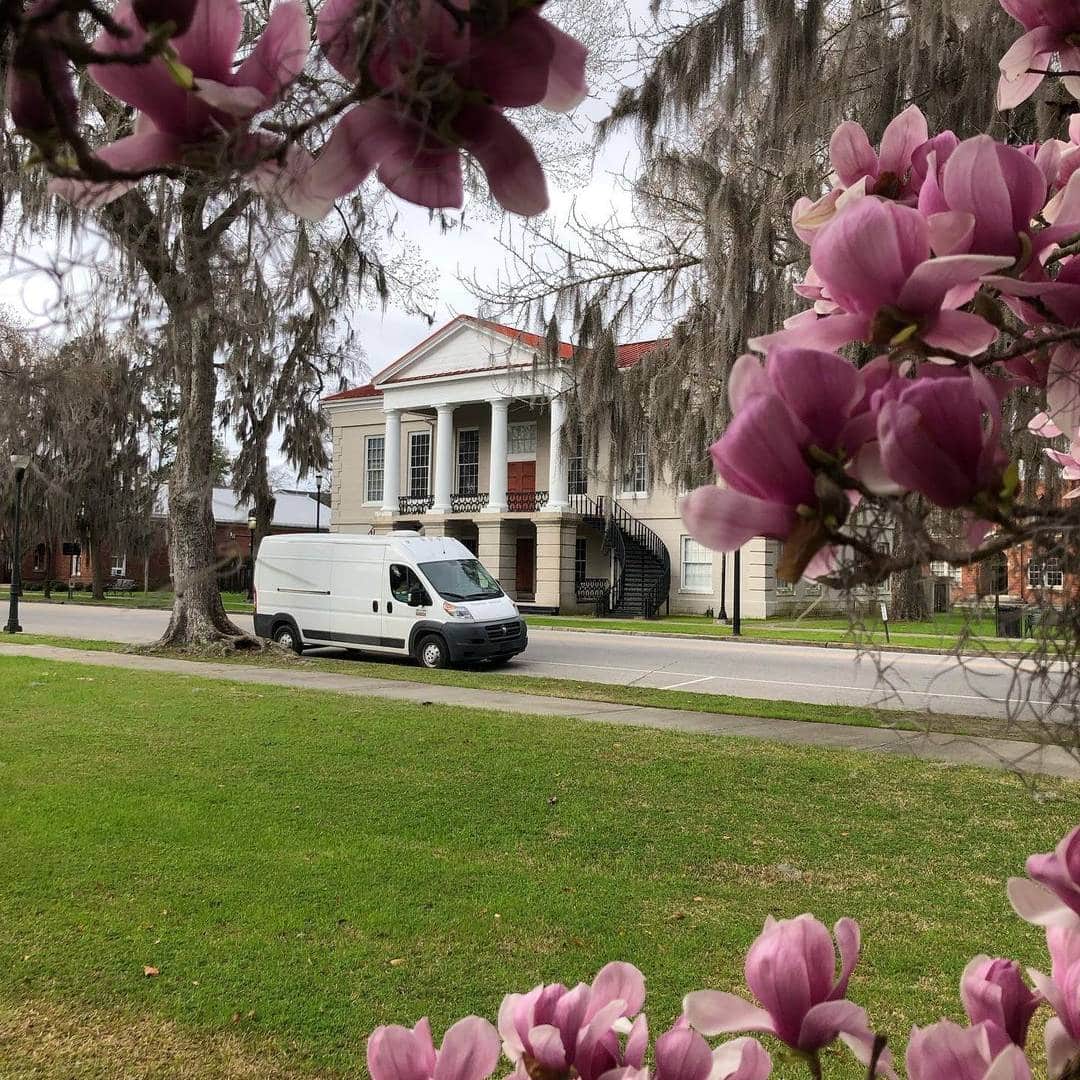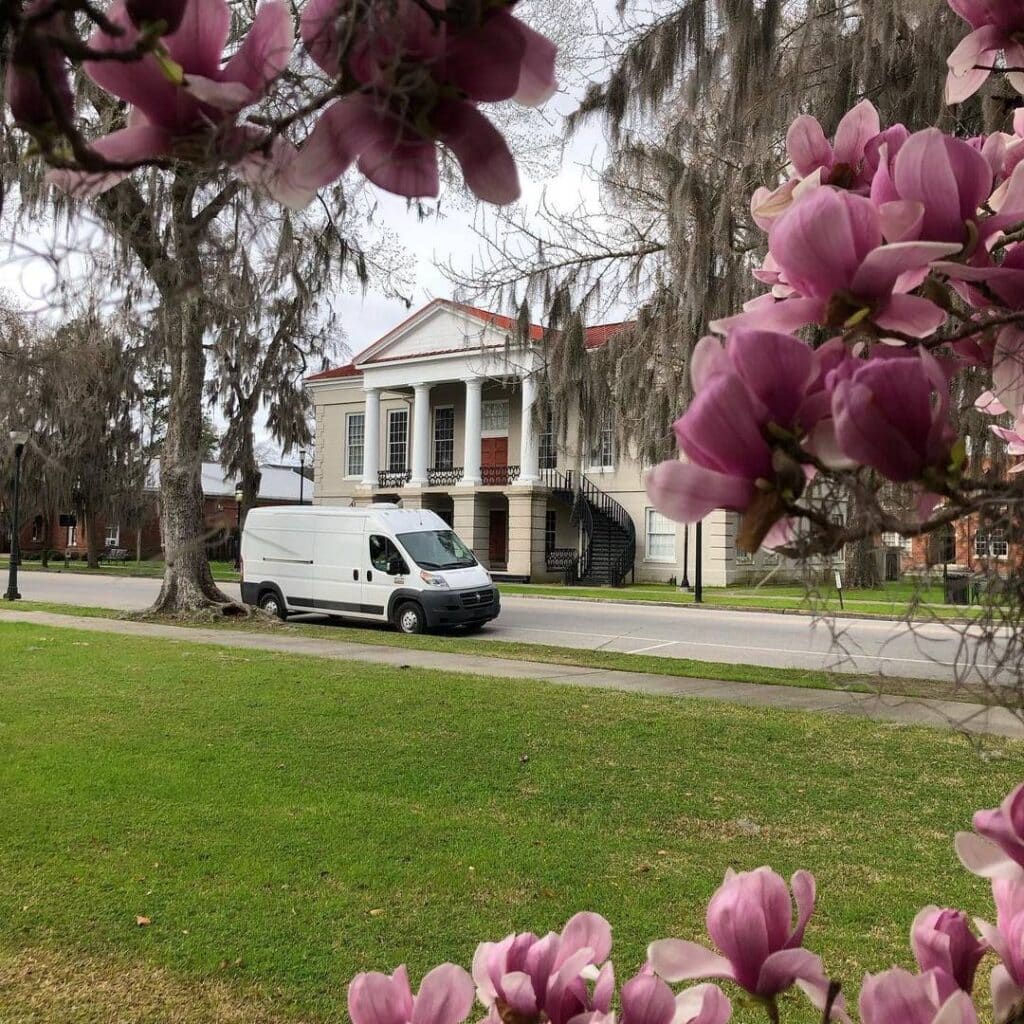 More people means more connectivity. Dead zones in rural areas on the east coast still exist, but they're smaller and further in between. Your odds of having at least some service are pretty good at any given time, and in most places, you're never too far from someplace with wifi.
Shorter Drive Times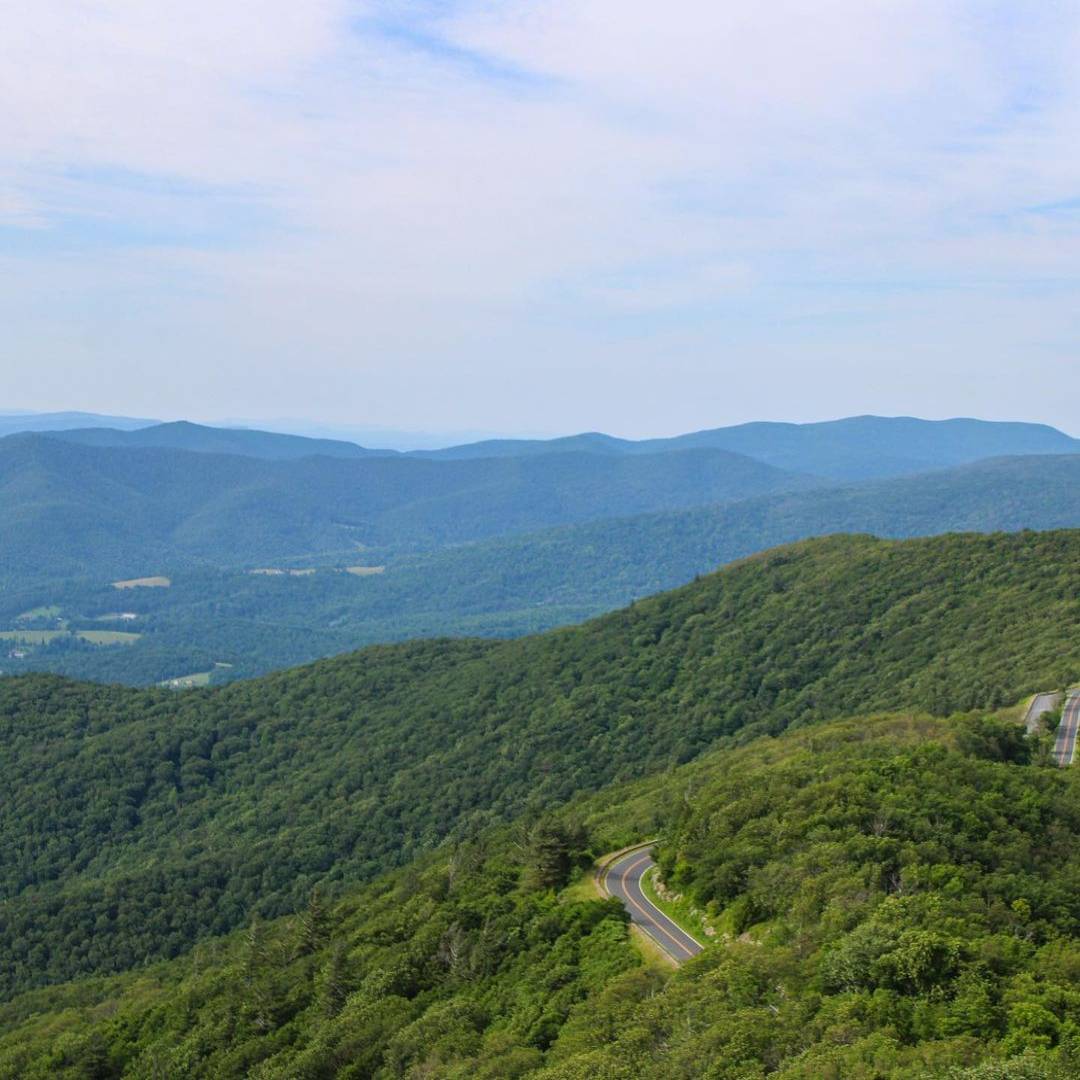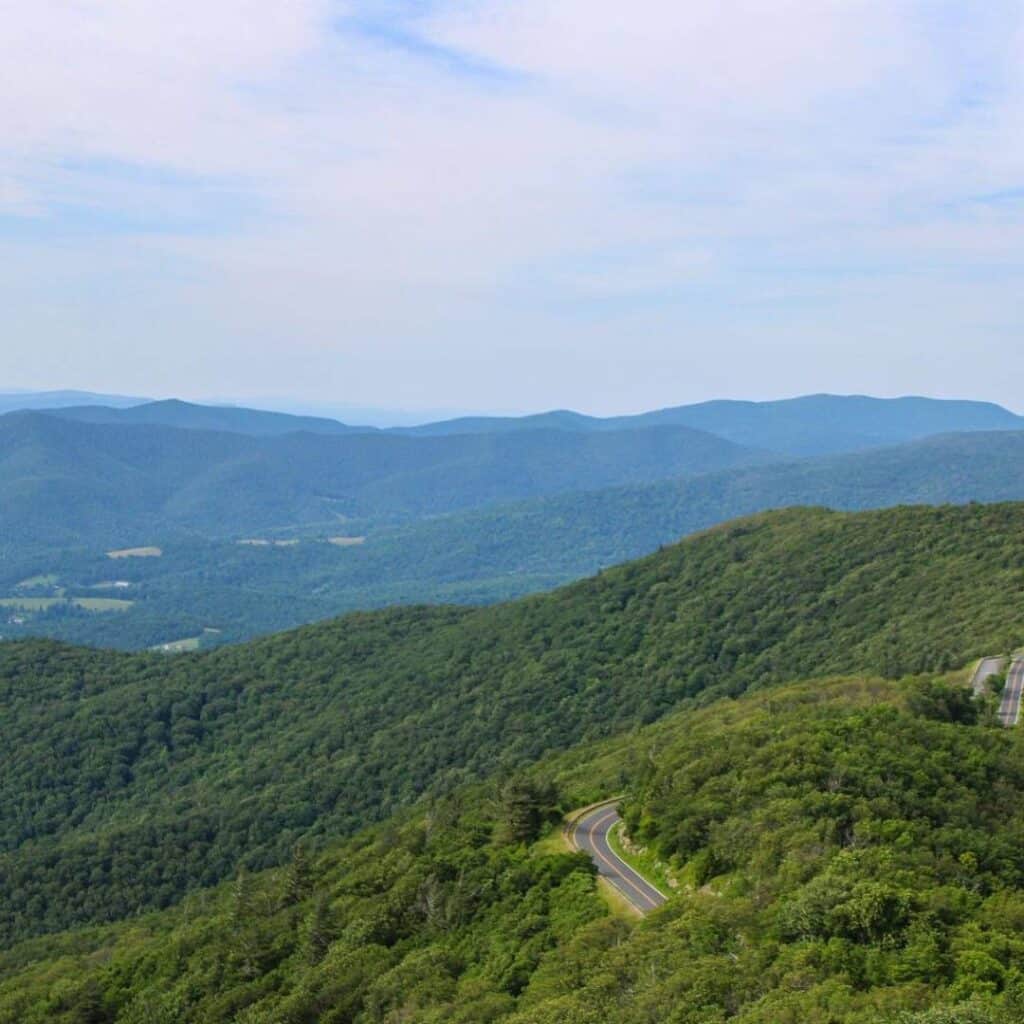 On a related note, the scale of the east coast is much smaller than the west, and we squeeze many people, places, and things into a relatively small area. Depending on your perspective, that may or may not be good, but one benefit is that your drive times from Point A to Point B are much shorter.
Out west, you can drive for six hours and still be traversing the same featureless expanse of desert (no offense to the featureless desert, which is one of my favorite ecosystems). And running out of gas in the middle of nowhere is a real possibility in parts of the west.
That's never a concern in the east, with pockets of civilization spaced much closer together.
Moreover, if you're not big on spending interminable hours behind the wheel, you could easily plan a road trip with no more than two or three hours of driving between destinations.
No One Expects You To Be Living in Your Van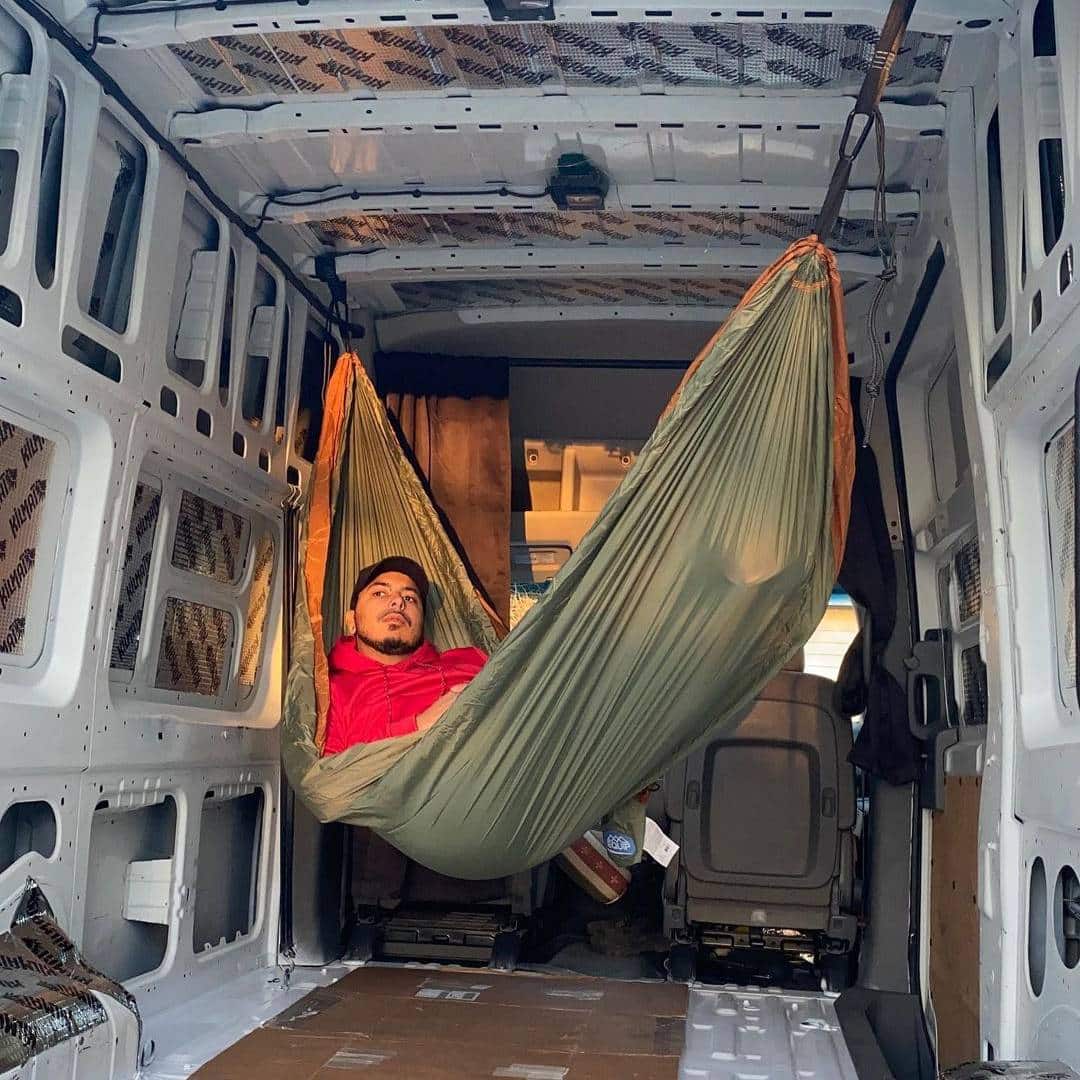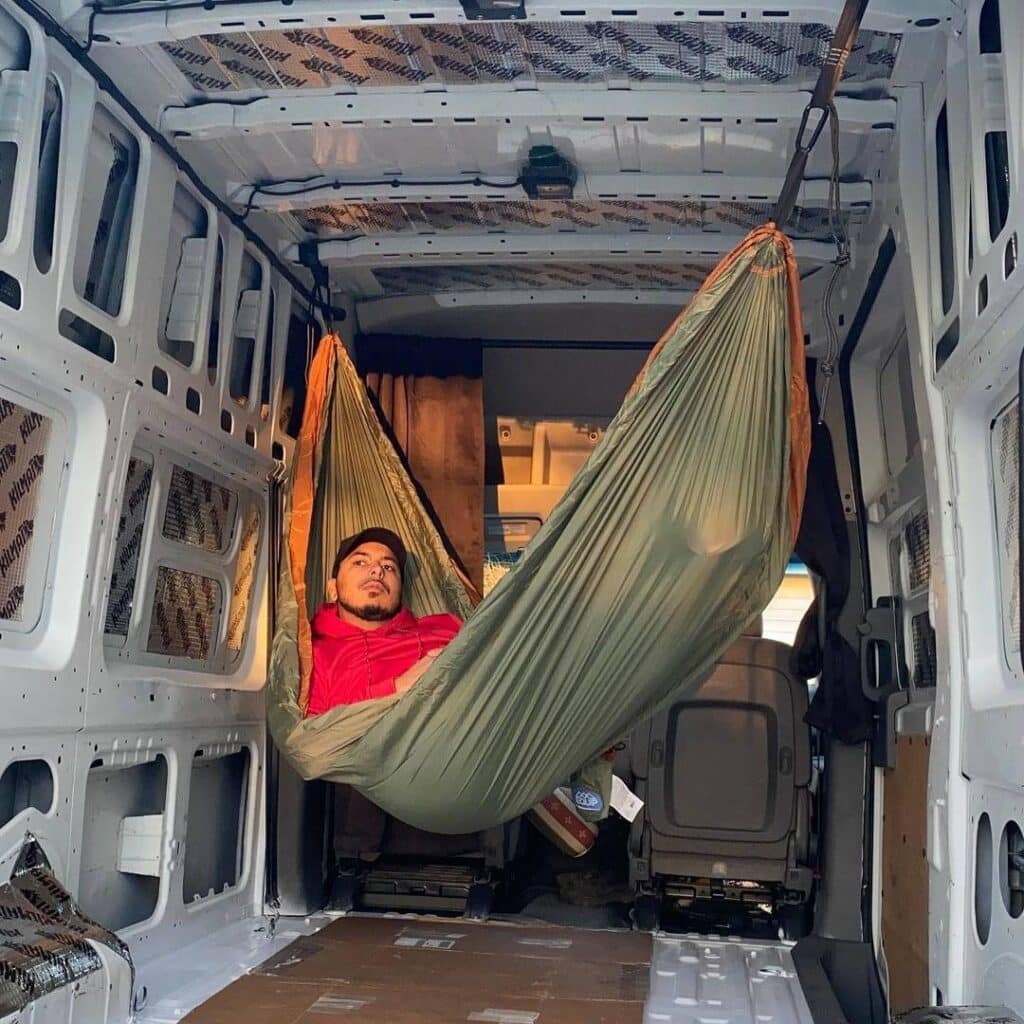 As I said above, van life isn't commonplace here. You don't see many camper vans, and many people don't even know what to look for. That can play to your advantage.
No one out here looks at a rig parked on the side of the street and assumes someone's living inside it. This anonymity makes it easy to stealth camp in plain sight in a region where overnight parking is otherwise scarce.
Cons of East Coast Van Life
Much Less Public Land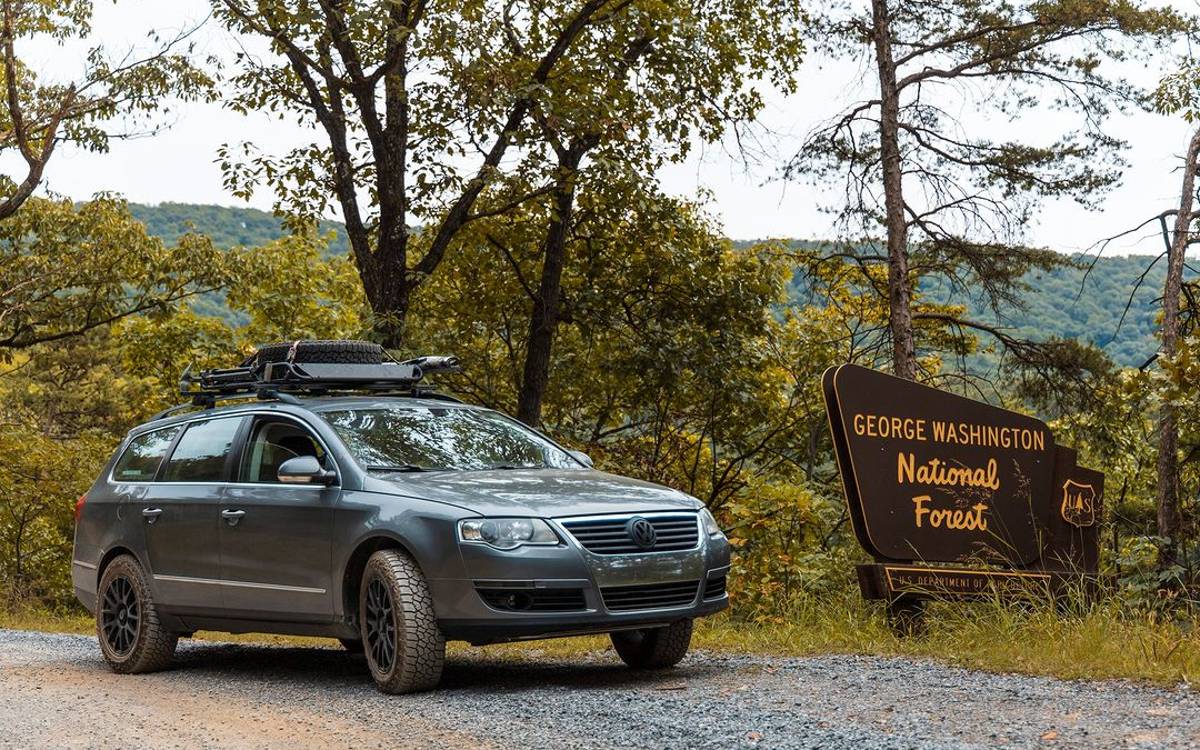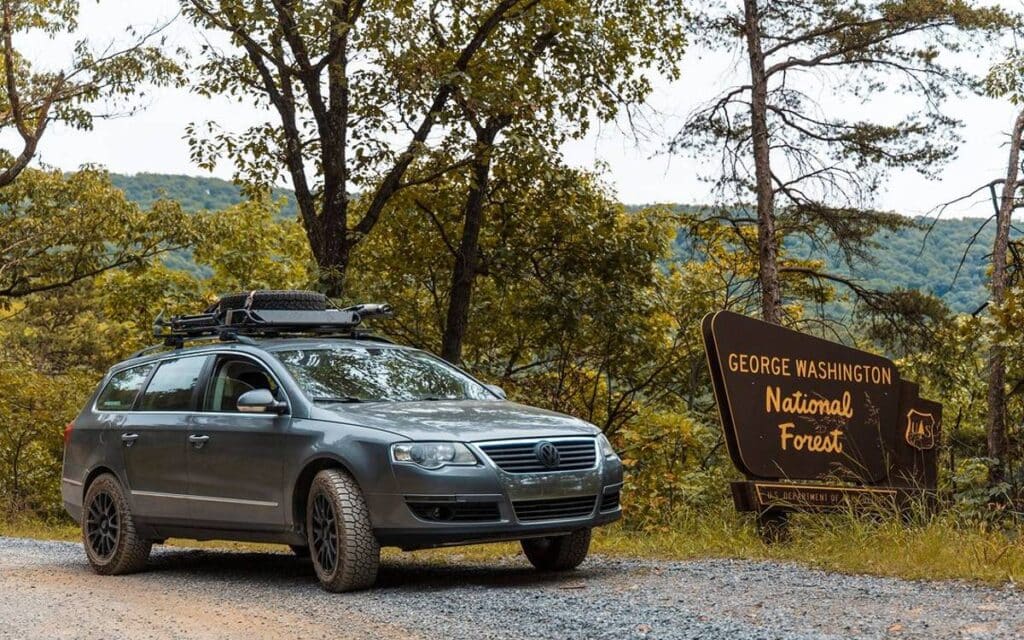 I won't belabor this point since we've discussed it thoroughly above. But it does bear repeating because the shortage of public land in the east is one of the region's biggest drawbacks for van lifers.
Most eastern land is private, so finding free, legal camping in the east is tricky. There is some public land here, mainly in national forests. But even on Forest Service land, you're more likely to encounter overnight parking bans than in the west.
Less Solitude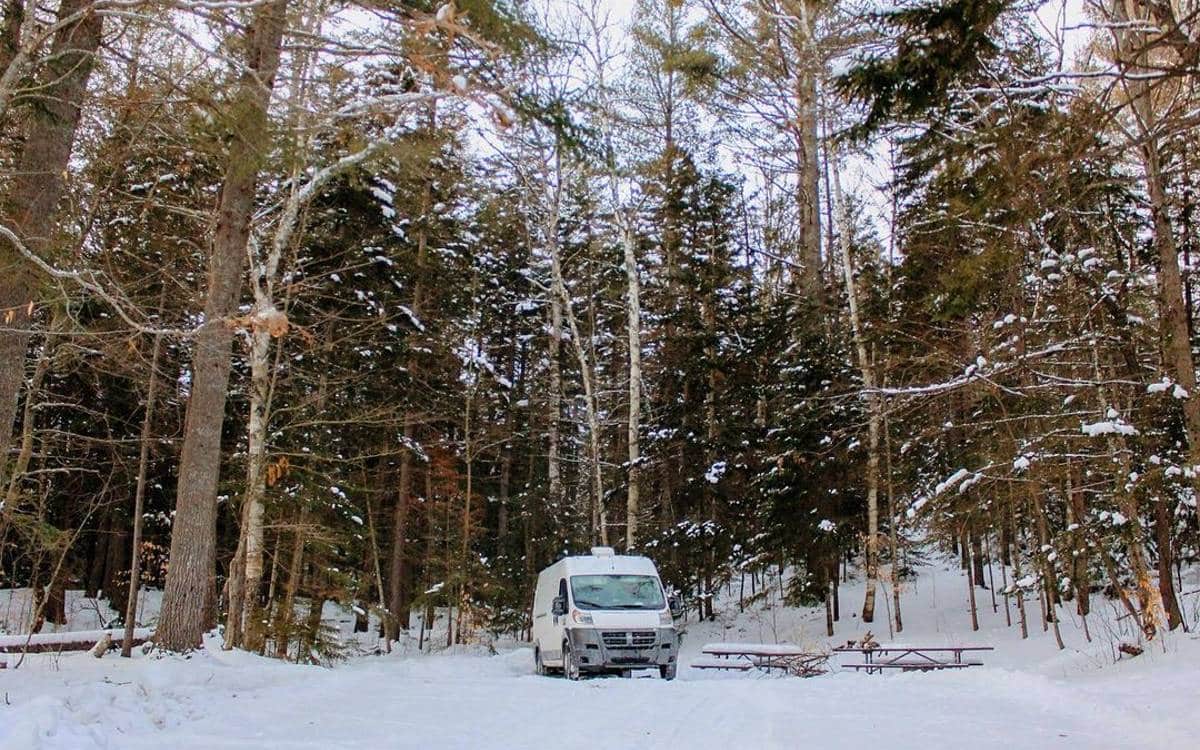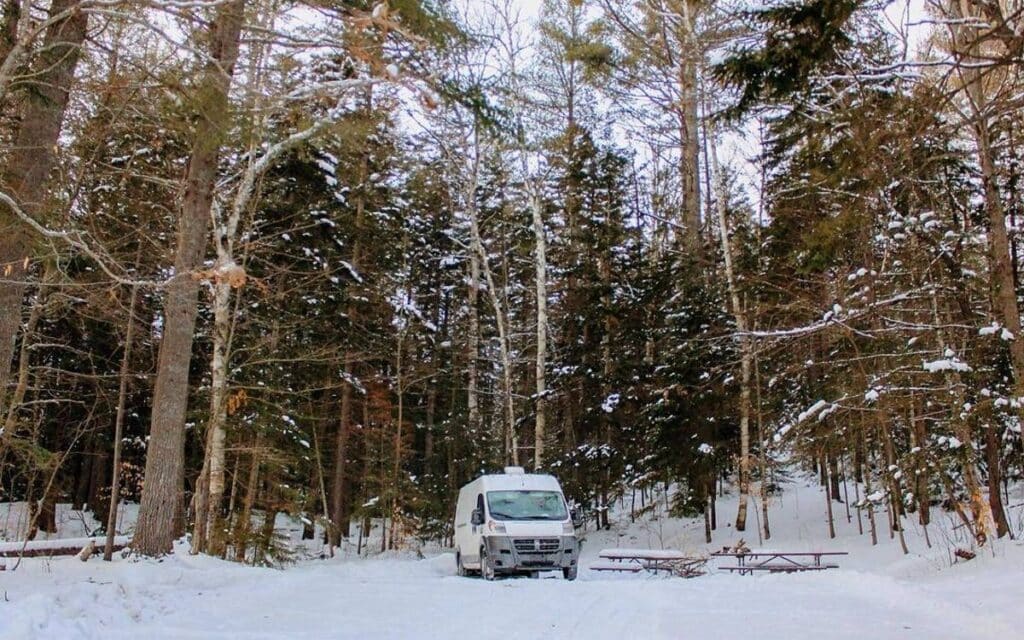 The dark side of having all that cell connectivity and short drive times is that people are everywhere in the east.
You will rarely have campsites or other destinations to yourself in the east, and sites typically aren't as spacious as the giant boondocking sites of western BLM lands. Some degree of light and noise pollution is evident in most locales, and getting an authentic nature experience is tricky.
Visiting in off-hours, during the work week, and in the off-season can help mitigate crowding.
The Weather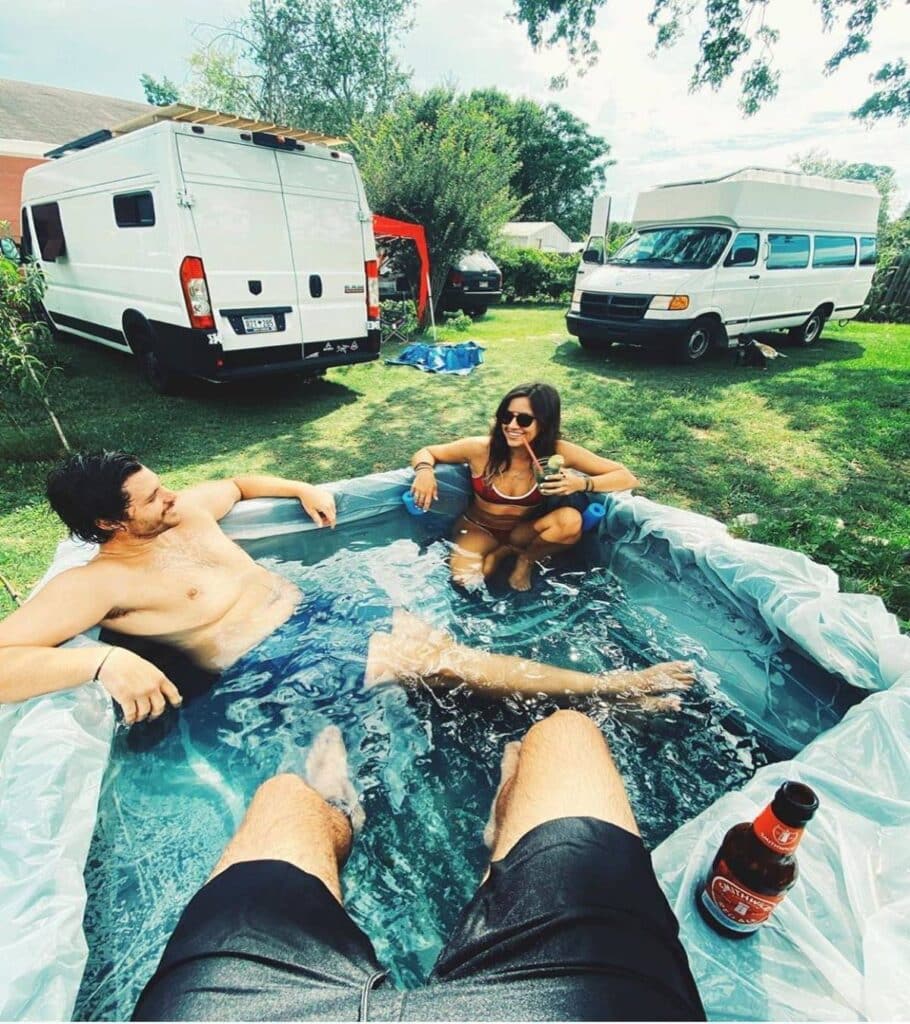 Westerners are no strangers to heat, but the stifling, inescapable humidity of the east takes it to a whole new level. Surviving a muggy east coast summer while living in a small metal box is challenging, and the moist air can lead to mold and mildew problems inside the van if you're not careful.
Lyme Disease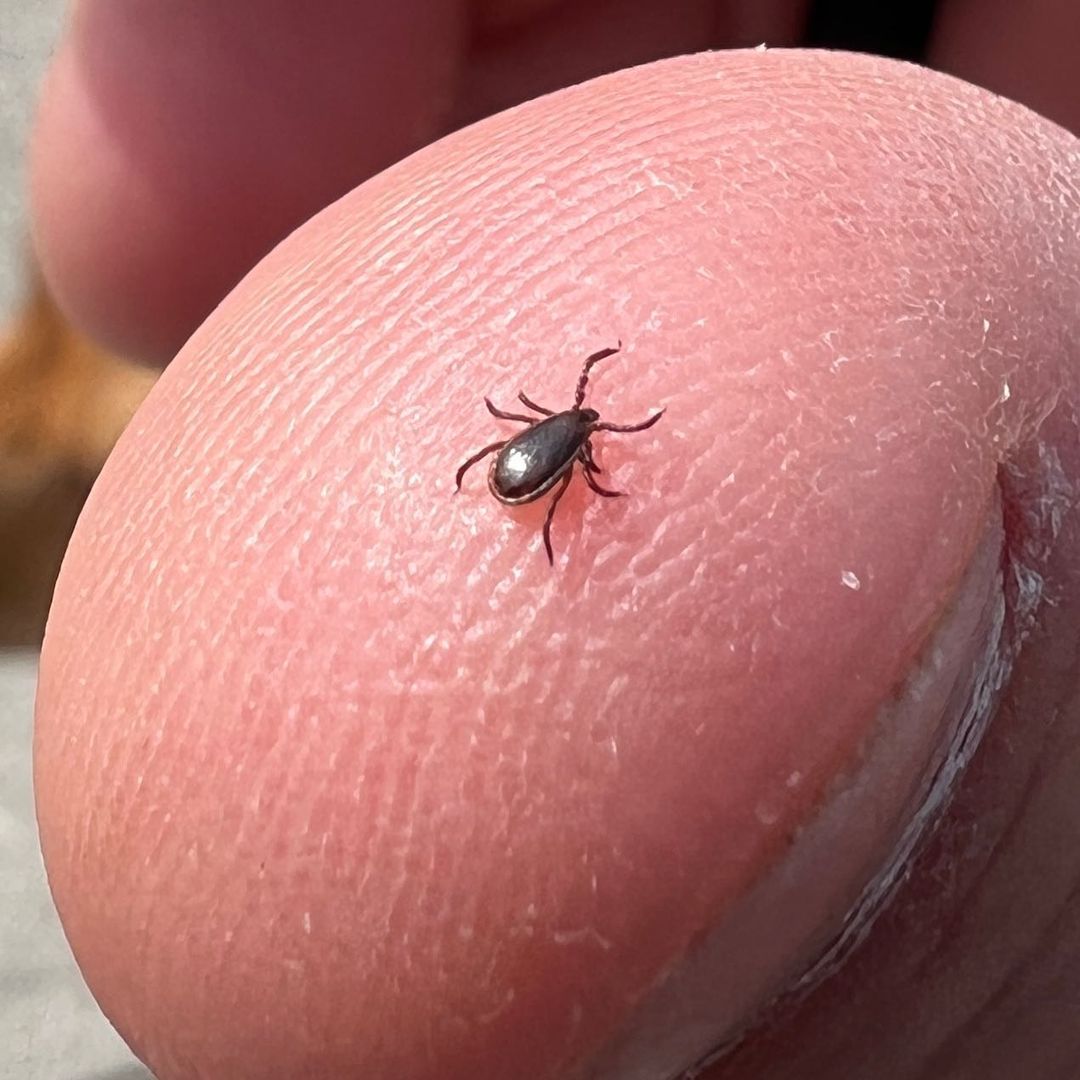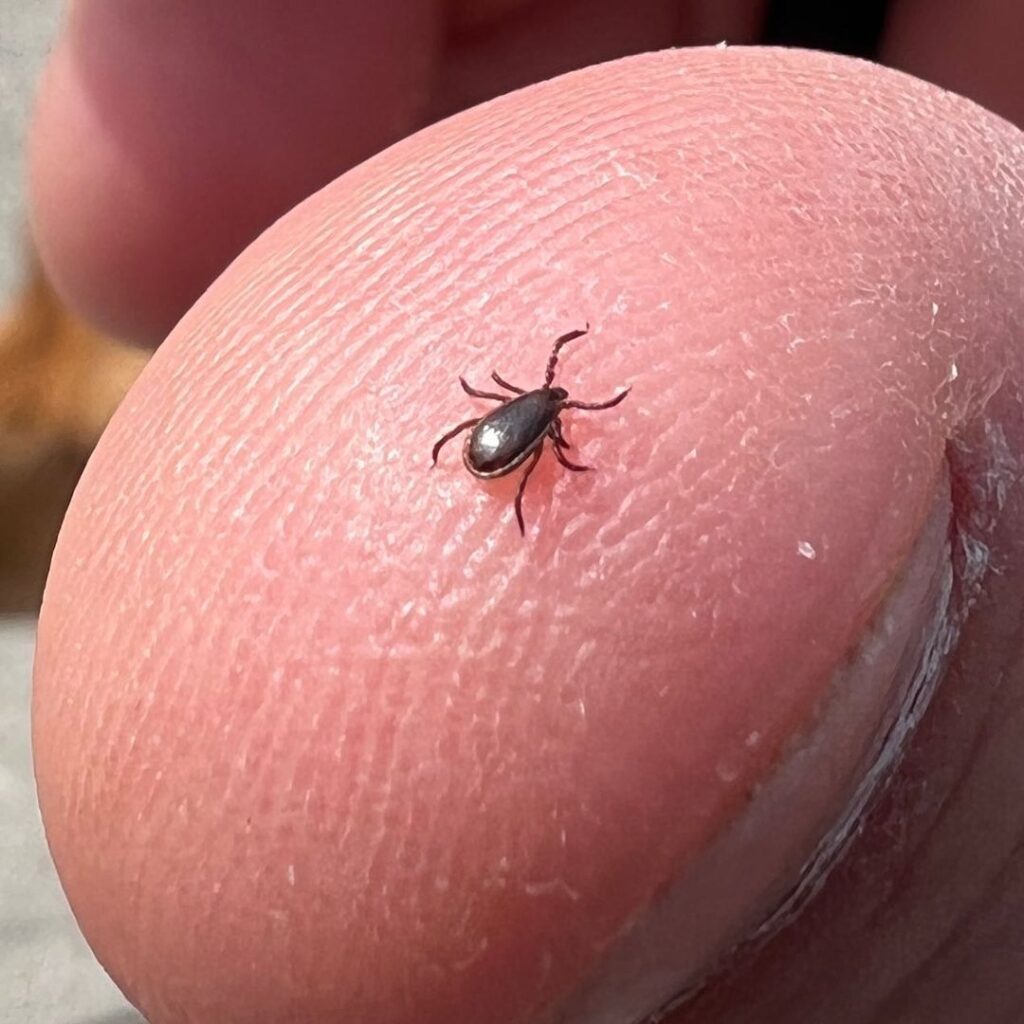 Moist heat means bugs. Mosquitoes are ubiquitous in the east, and their season is long. Blackflies are a consideration in the northeast. Worst of all, deer ticks are abundant on the east coast.
Deer ticks can carry Lyme disease, a potentially serious condition with many troubling symptoms. Pennsylvania is the epicenter of the Lyme epidemic. However, the disease is now common in all eastern states.
Treat your clothing with permethrin, an insecticide that lasts for weeks when applied to textiles, to ward off ticks. Avoid walking in tall grass and dense brush, and check yourself for ticks after spending time in the woods.
Less Community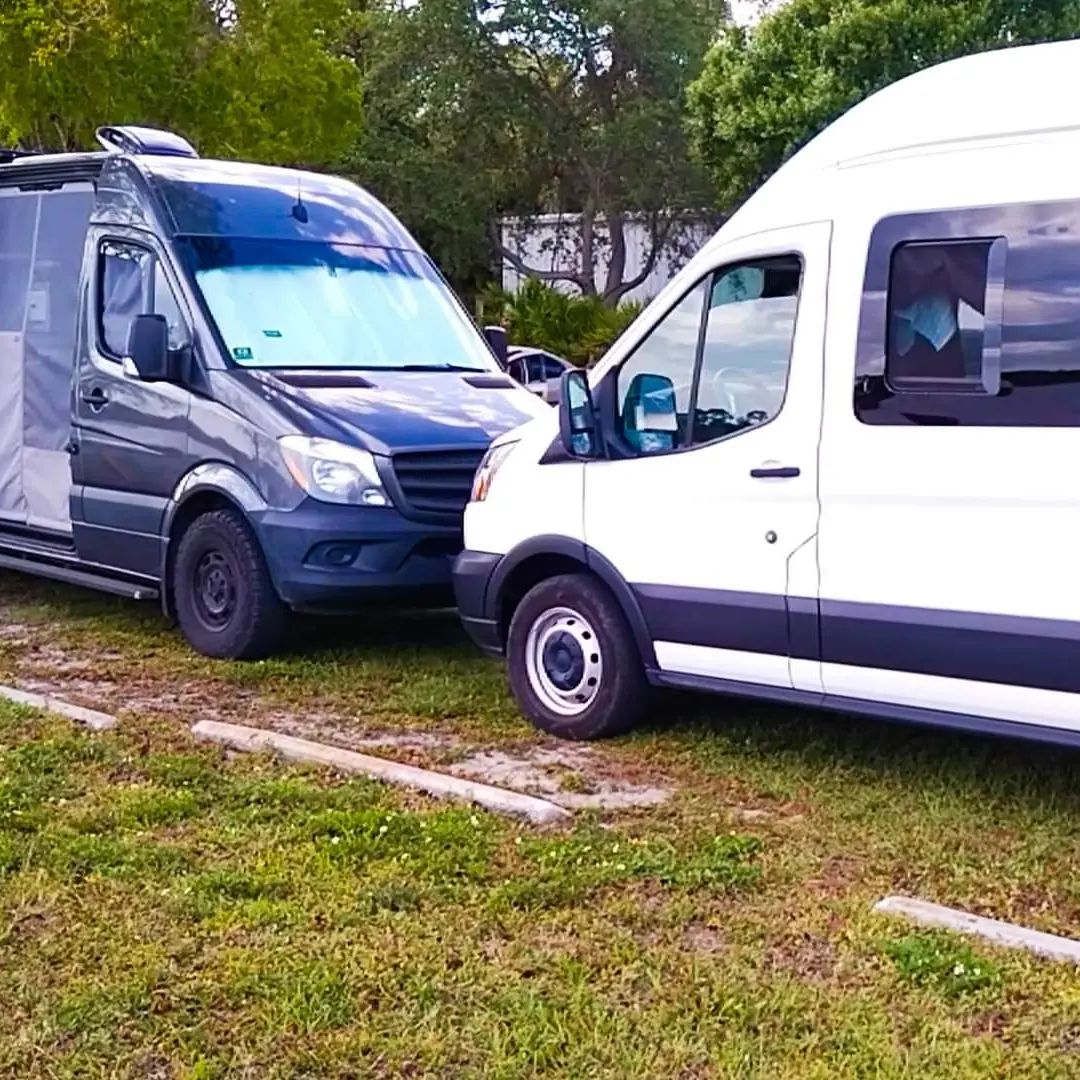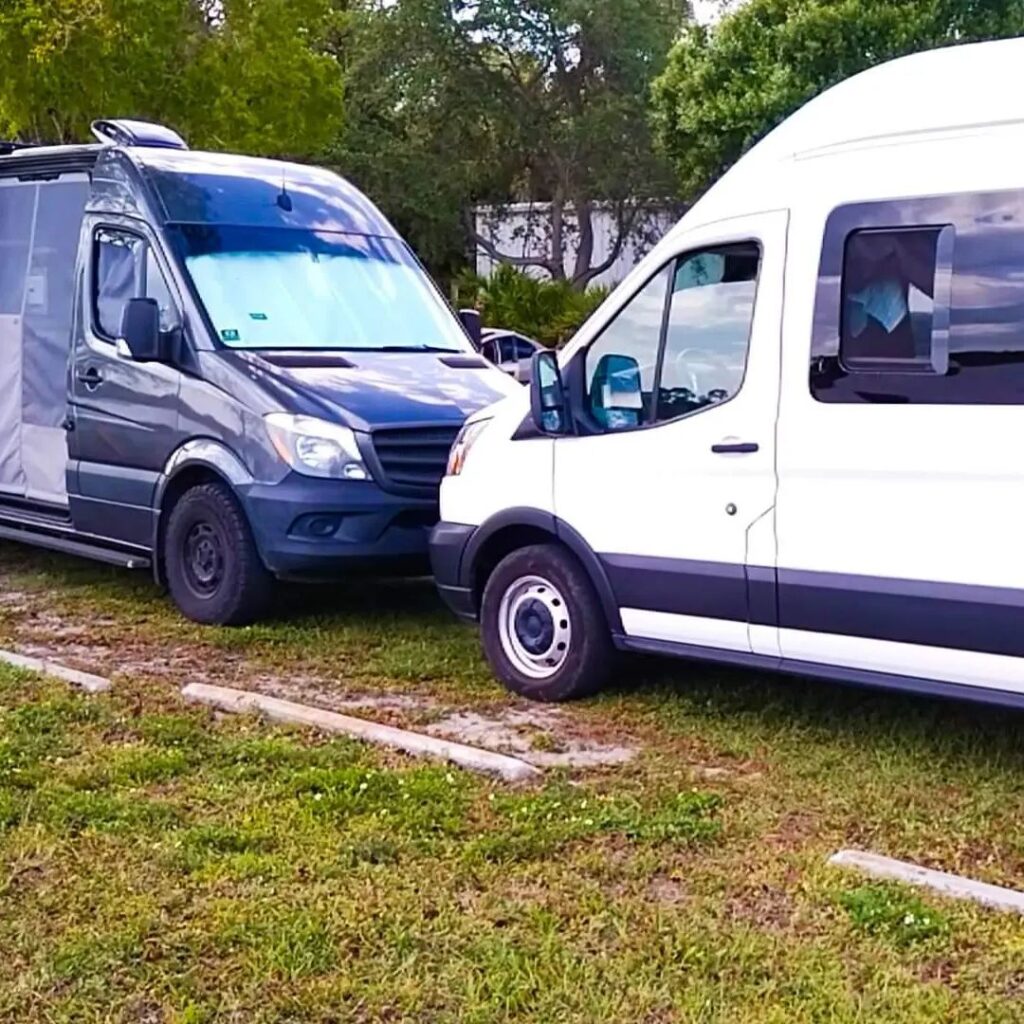 As stated above, the community of van lifers on the east coast is underdeveloped (even though the region is full of humans). This plays to your advantage when trying to blend in with the crowd as a stealth camper, but you do start to miss the camaraderie of being around other nomads who get what the lifestyle is all about—because most people won't.
Some people will think you're a rockstar, while others will see you as a bum. If you spend enough time living on the east coast, you will slowly develop a network of fellow nomads to commiserate with. But on some level, you'll have to get used to being a unicorn.
Where To Find Free or Cheap Camping on the East Coast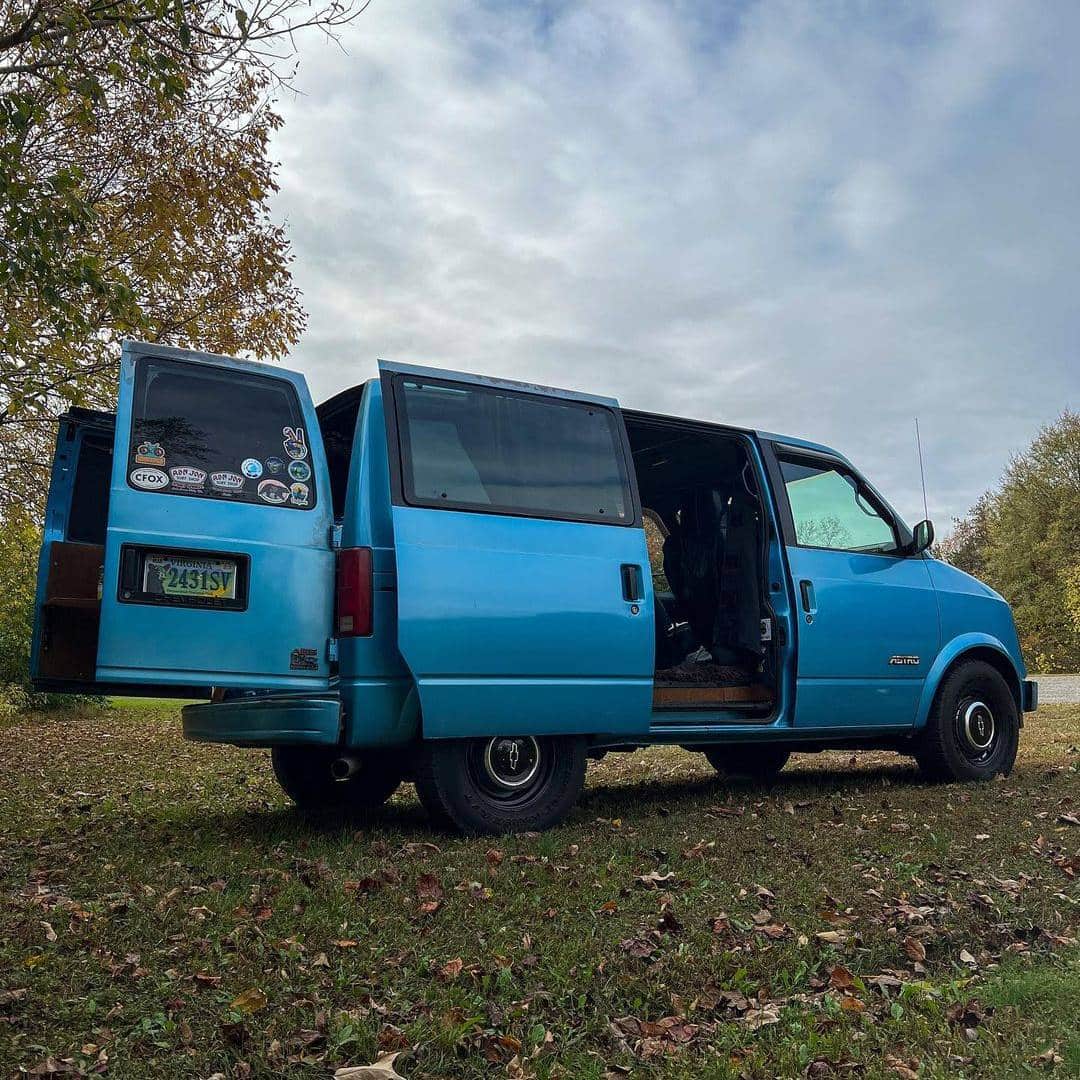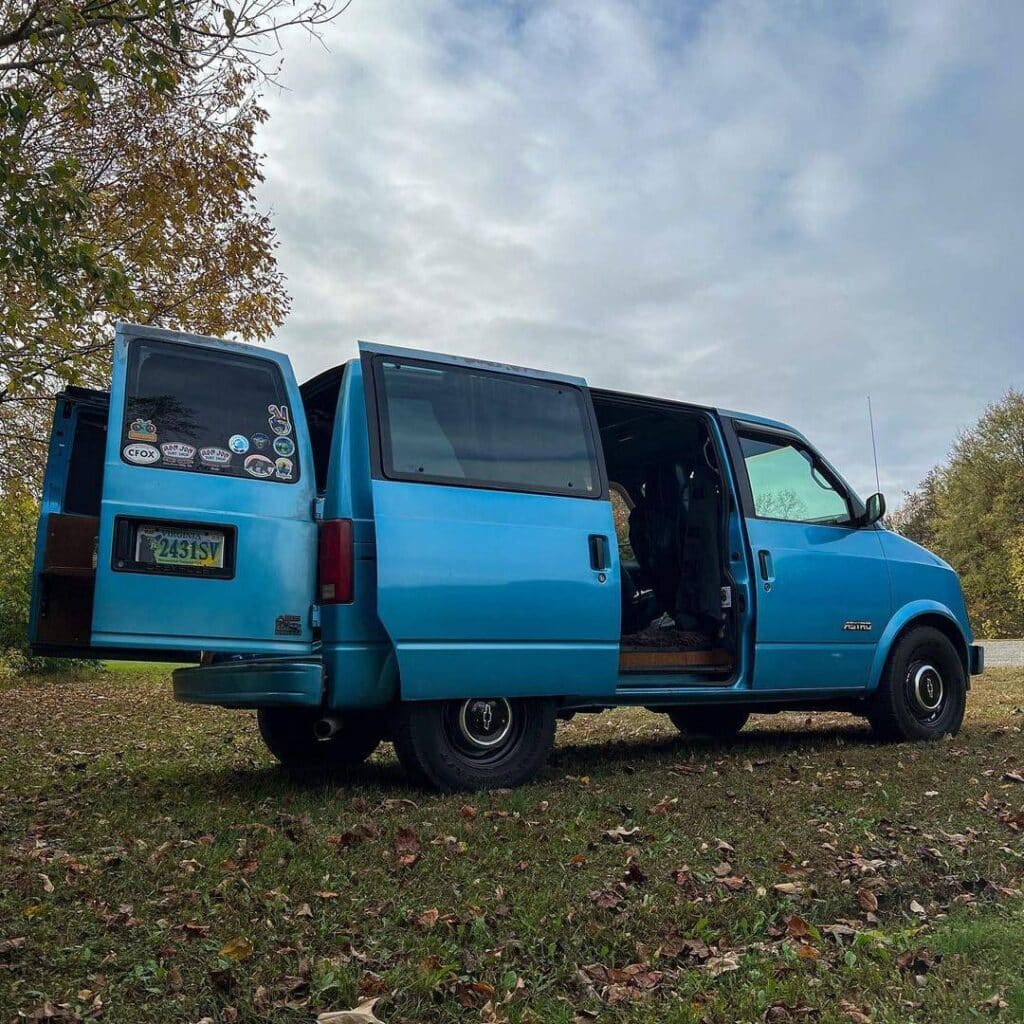 Your chances of meeting fellow nomads are better if you hang out in the kinds of places nomads gravitate toward. Even in the east, boondocking opportunities are out there if you know where to look.
Scout out potential campsites in advance. Even if you're accustomed to winging it on the west coast, your odds of randomly stumbling into a perfect camp are much lower in the east.
Apps and websites like Campendium, iOverlander, and FreeCampsites.net will be your best friends. You can find some lovely spots that way, but they are fewer and further between. And don't expect them to be as spacious or remote as a spot you might find in, say, Arizona.
On the bright side, the abundance of trees on the east coast does provide a privacy screen around most campsites.
National Forests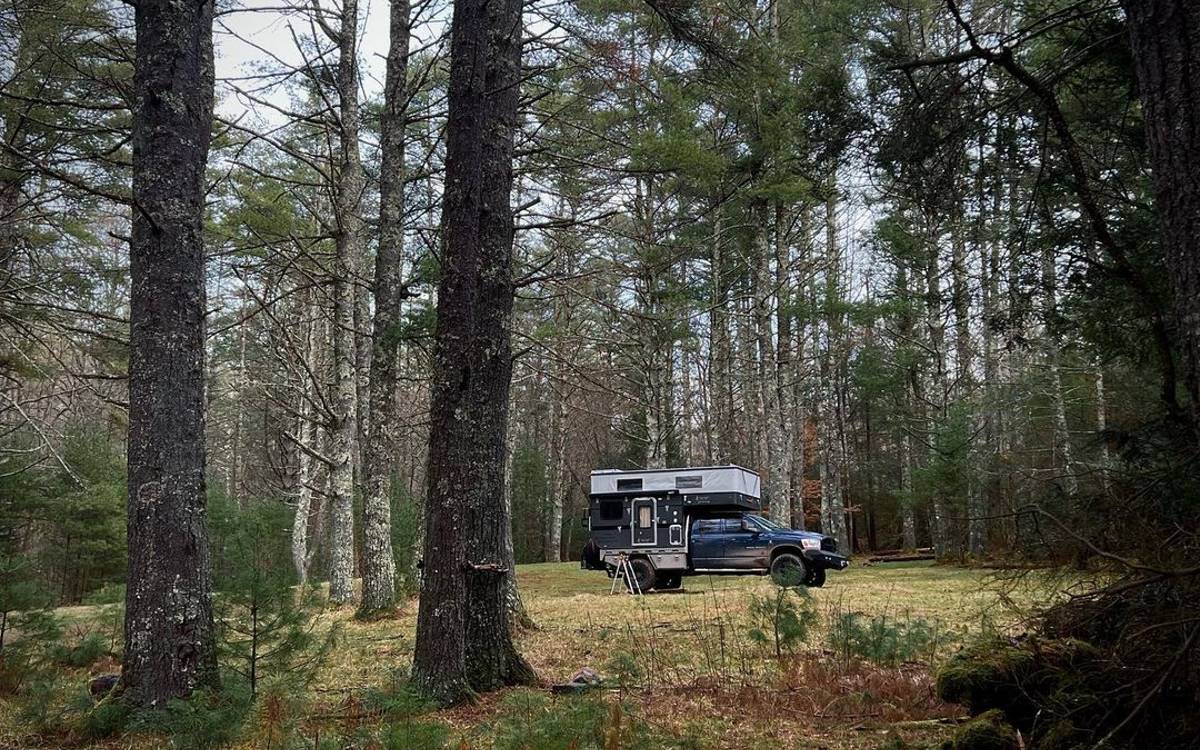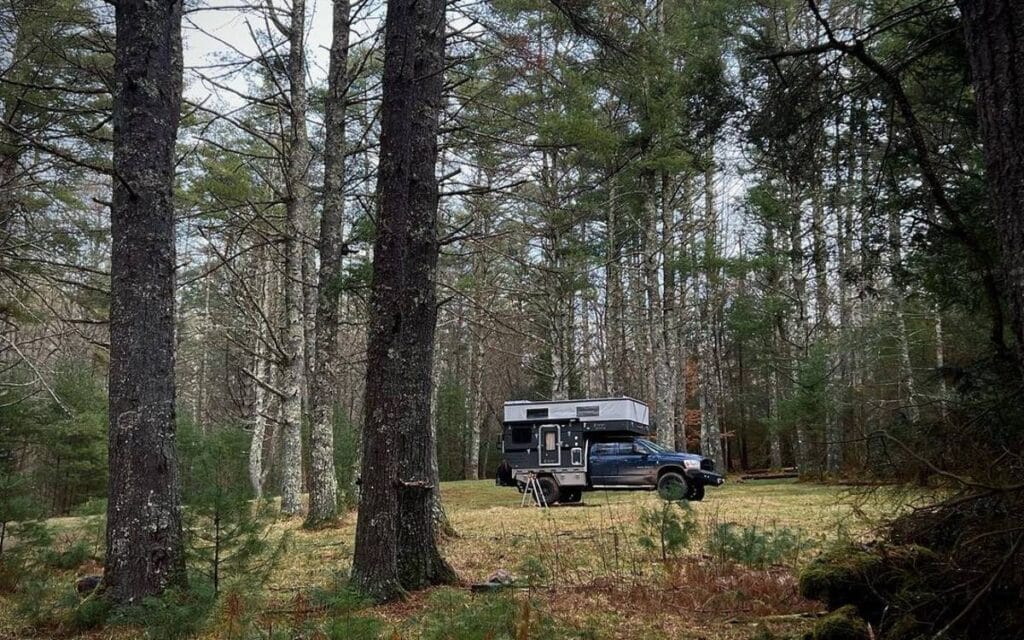 BLM isn't a thing on the east coast, but we have plenty of national forests. Access is more tightly controlled, and you're more likely to encounter camping restrictions in this part of the world. But know that the good old 14-day-stay Forest Service lands exist out here; it's just slightly more work to find them. Again, do your research ahead of time.
Trailheads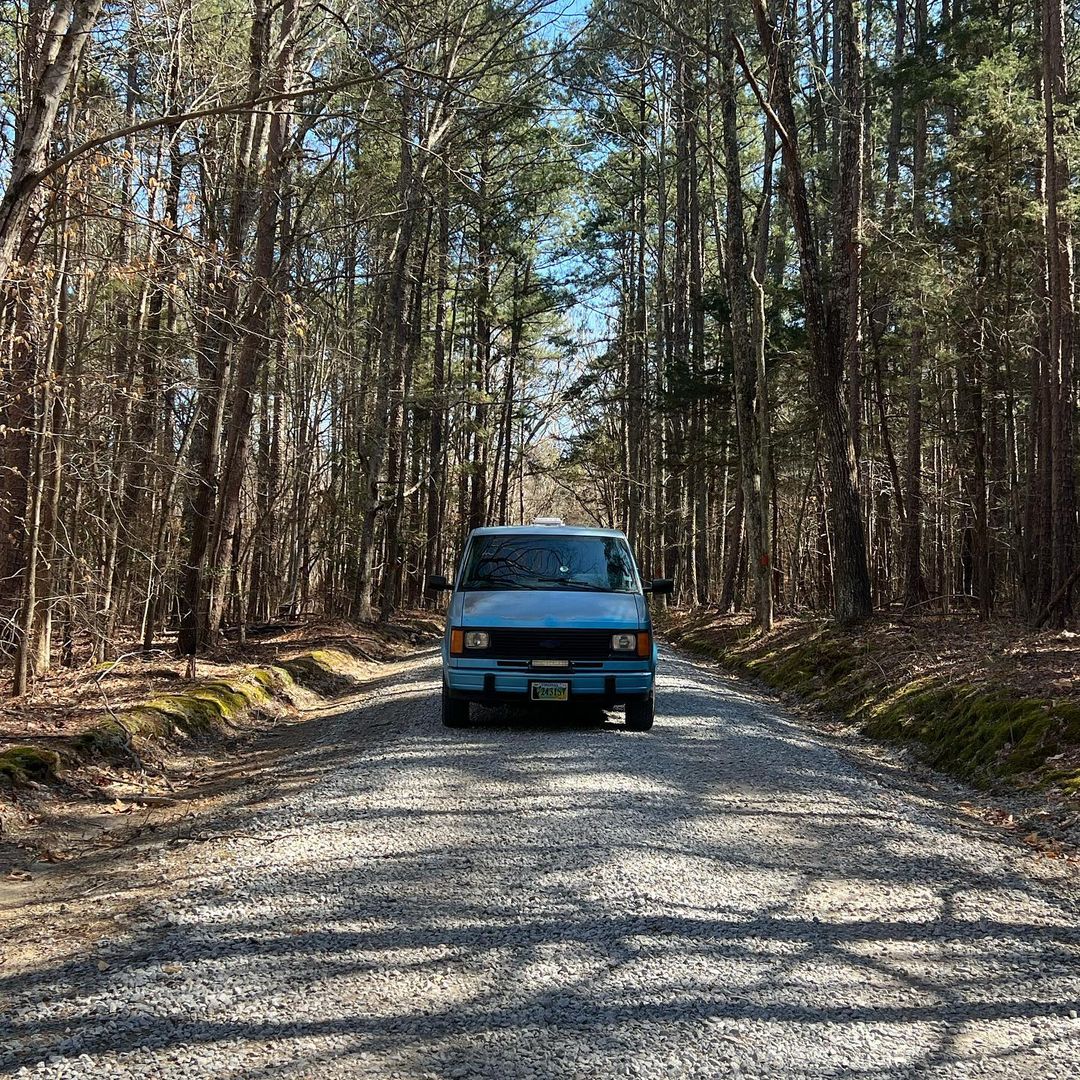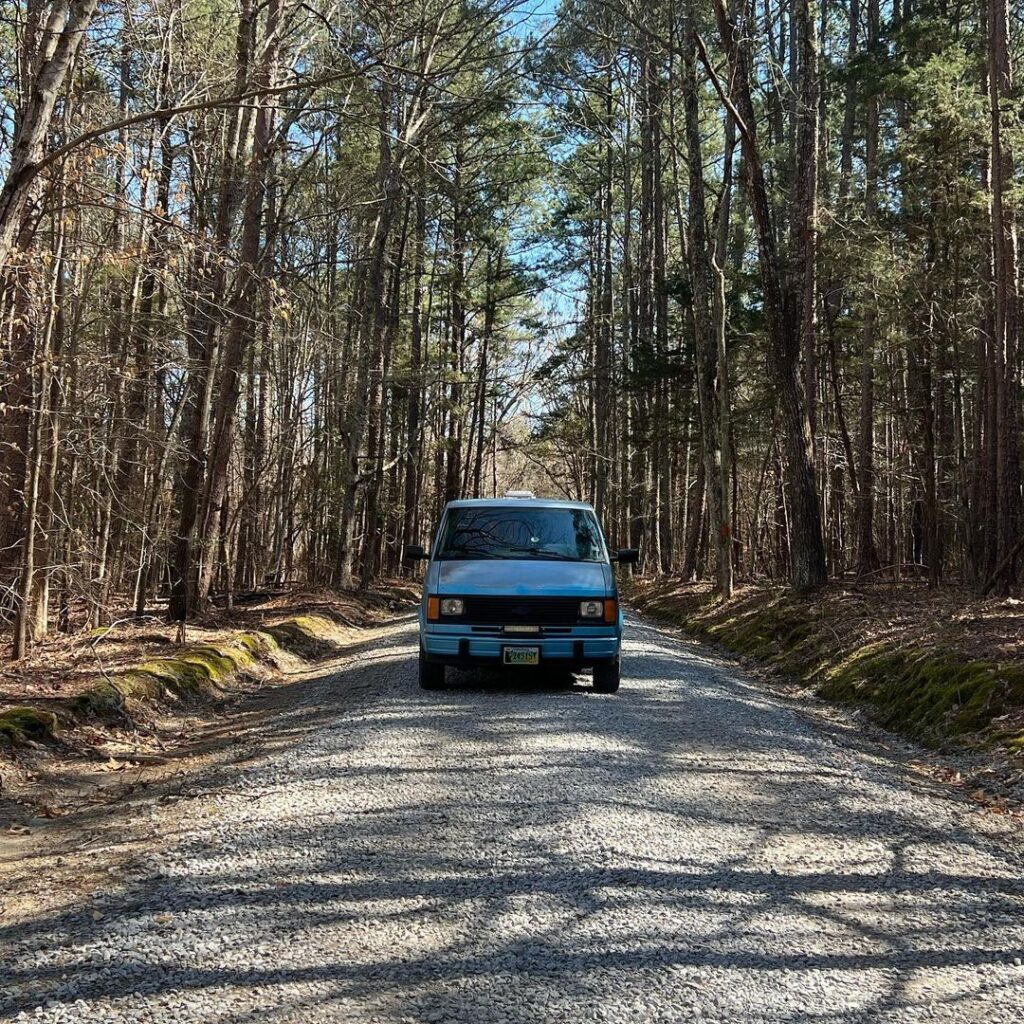 Trailheads can be good for a few nights' stay, especially ones that service backcountry trail networks. Staying at trailheads may or may not be kosher, depending on the locality. Read the signage in the parking area and plan to be somewhat sneaky about parking overnight.
In Town
Walmart, Etc.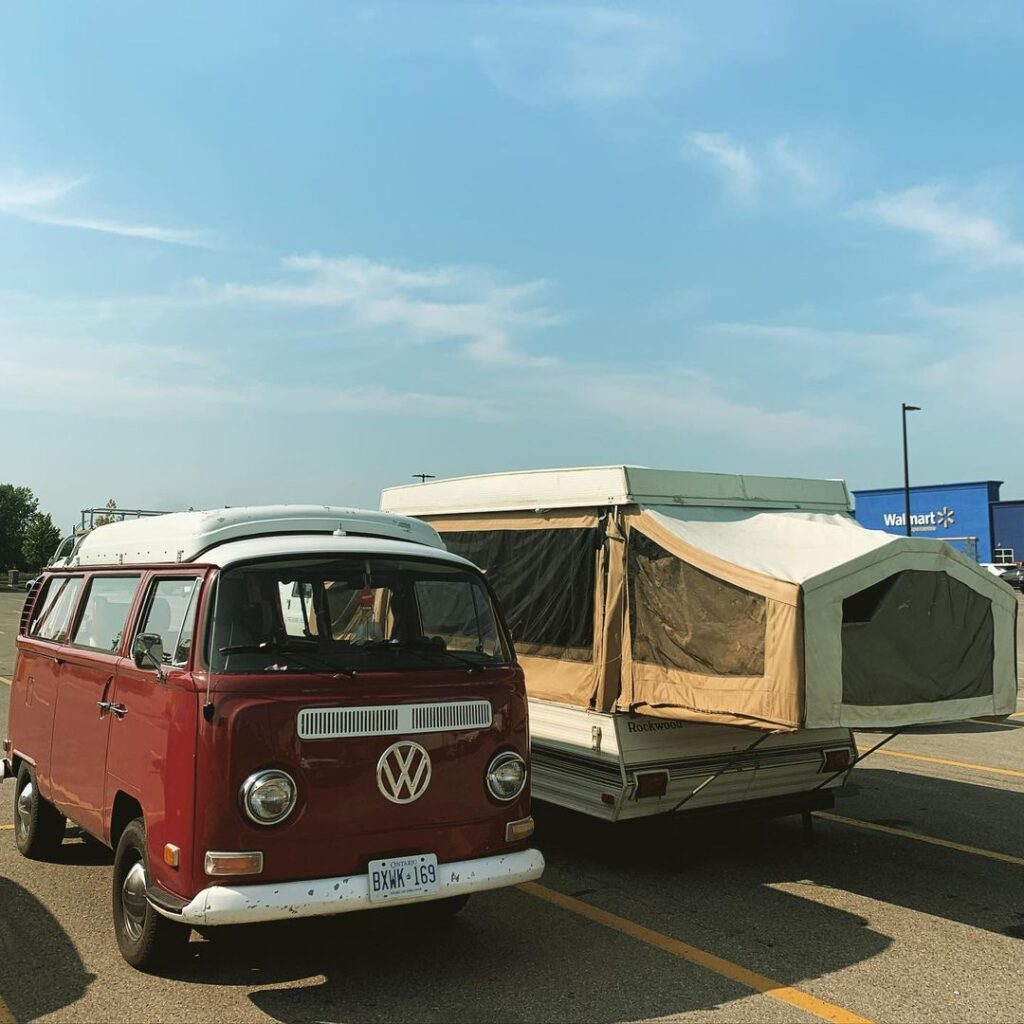 Your best option in town is always the driveway of a friend or family member. But if you don't have local connections, Walmart, Cabela's, and Cracker Barrel parking lots work just as well for one-night stays in the east as they do in the west. Be courteous and check with management to be on the safe side. The Allstays app is an excellent guide to establishments that allow overnight stays in their parking lots.
Stealth Parking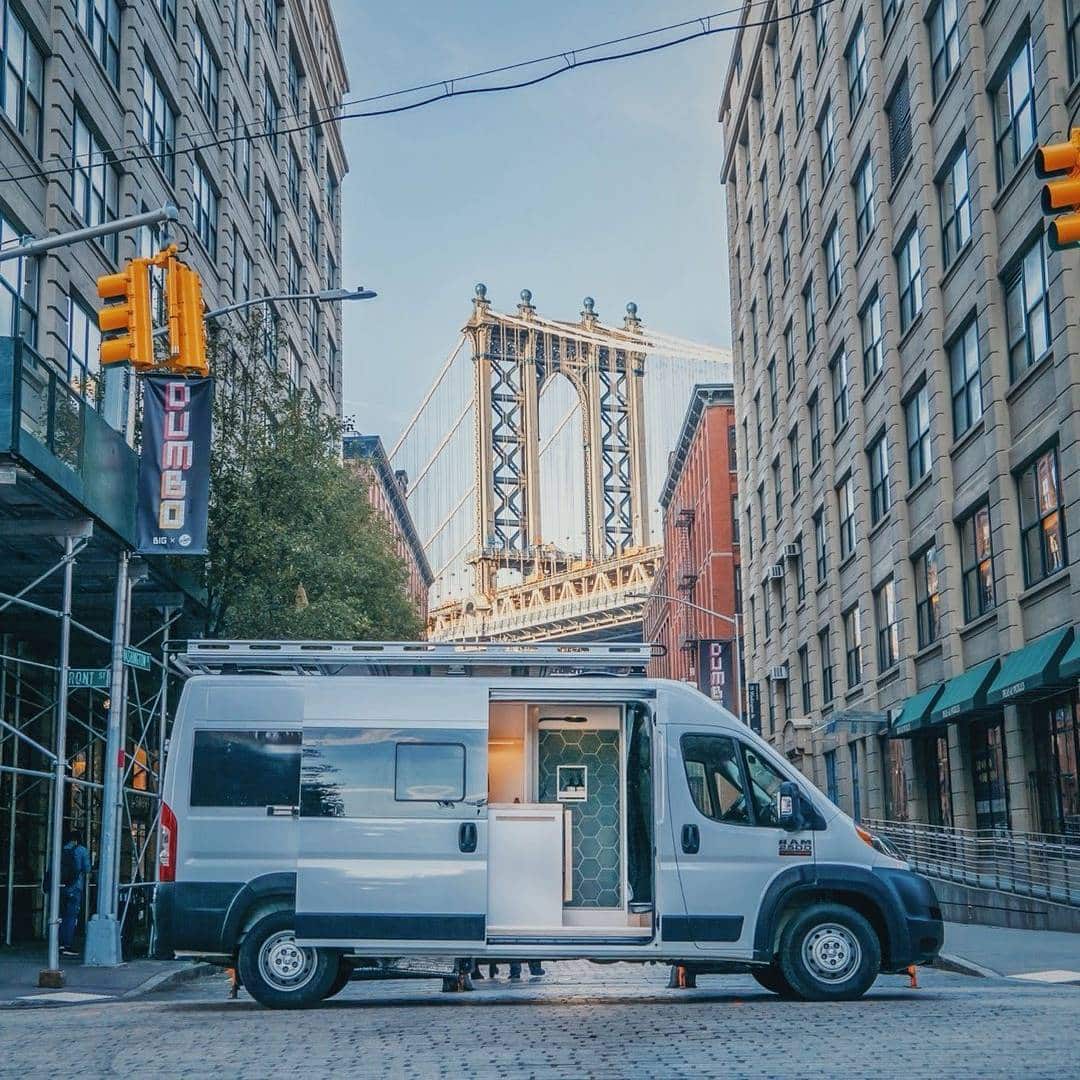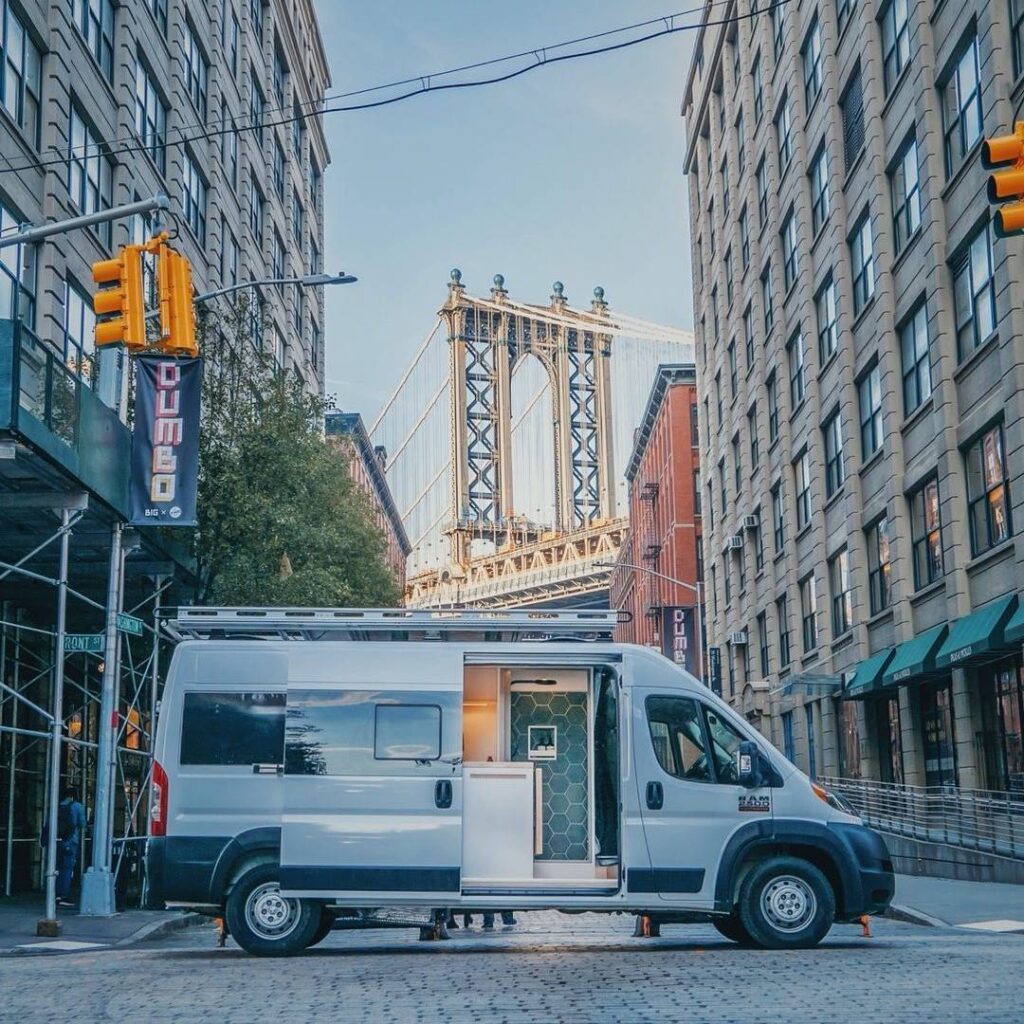 You can also try parking on the street in residential areas. If you arrive late at night and leave early in the morning, you usually won't have a problem.

Pro tip: It's legal to sleep in your vehicle in New York City. Now you know.
Hosting Services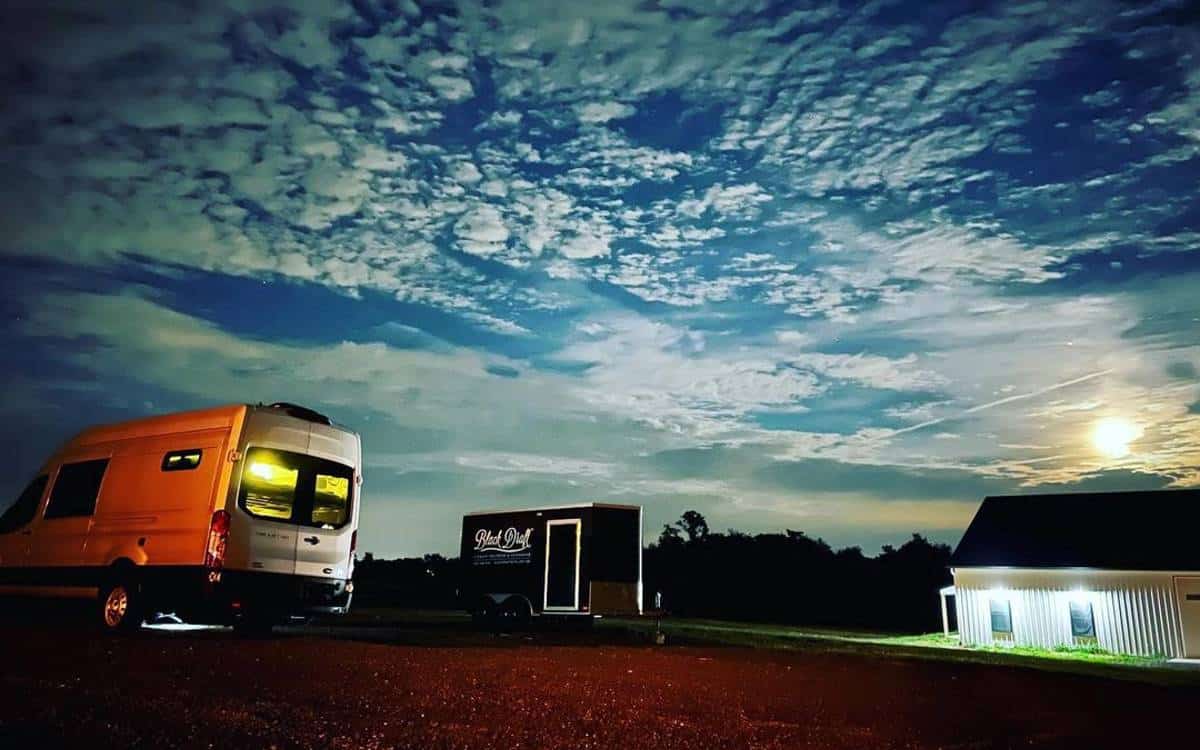 Driveway hosting services like Harvest Hosts and Boondockers Welcome are also worth considering.
Harvest Hosts is a network of farms, breweries, and vineyards that allow van lifers to park for one night in exchange for a suggested purchase from their business. It's a great deal if you enjoy visiting farms, breweries, and vineyards.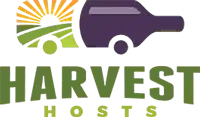 Get 15% Off Harvest Hosts
Yearly membership that allows you to camp at wineries, breweries, and farms throughout North America - for free!
Join using the button below for 15% off your membership.
Join Harvest Hosts
We earn a commission if you click this link and make a purchase (at no additional cost to you).
Boondockers Welcome is part of the same parent company as Harvest Hosts. It operates on a similar model, but hosts are private citizens who offer parking space on their property for up to five nights. You have to pay a reasonable annual subscription fee for both services, but the camping is free other than the suggested purchase from Harvest Hosts sites.
Rest Stops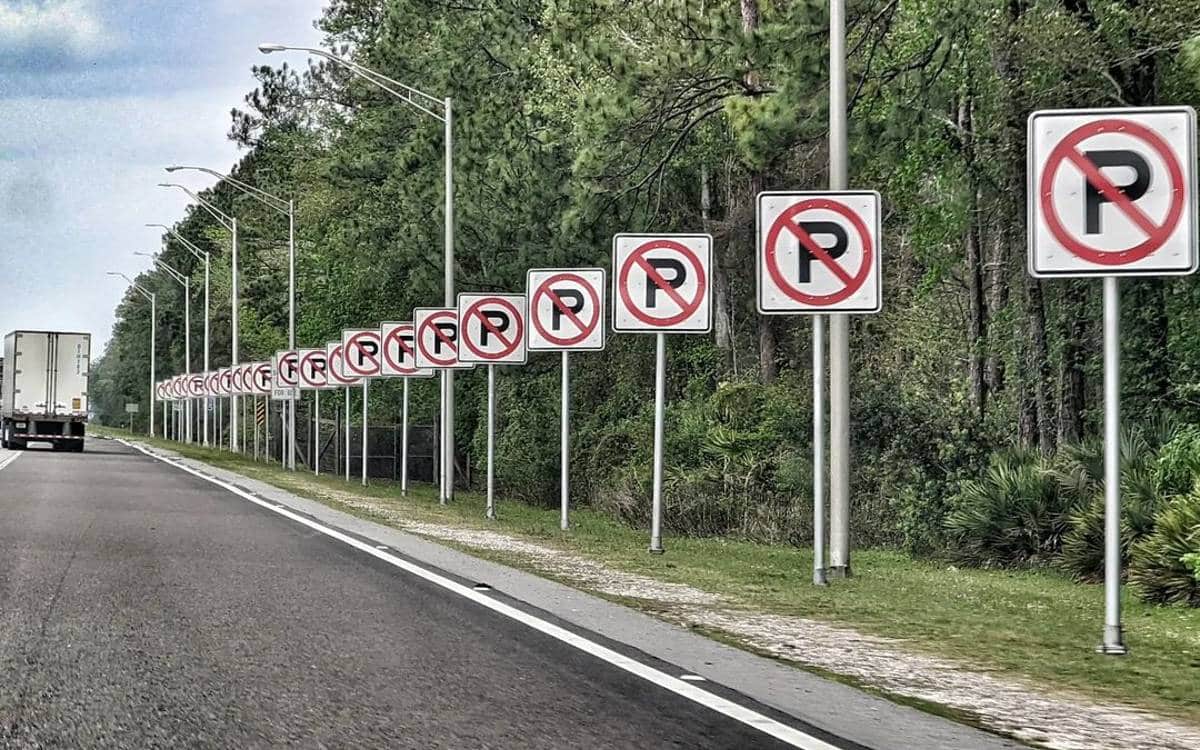 Counterintuitively, some states prohibit overnight parking at rest stops. Most of those states are on the east coast. You can only park for a few consecutive hours in North Carolina, South Carolina, Tennessee, Virginia, and Maryland. Signs in the parking lot will indicate how long you can stay.
However, even in rest areas with two-hour parking limits, the old come-late-leave-early trick will usually see you through the night without any issues.
Rest stops are great for a one-night layover en route to your destination. I had a lovely, peaceful night at a rest stop near Kitty Hawk in the Outer Banks, perfectly staging myself to get up early the following day and maximize my time on the island.
Paid Campgrounds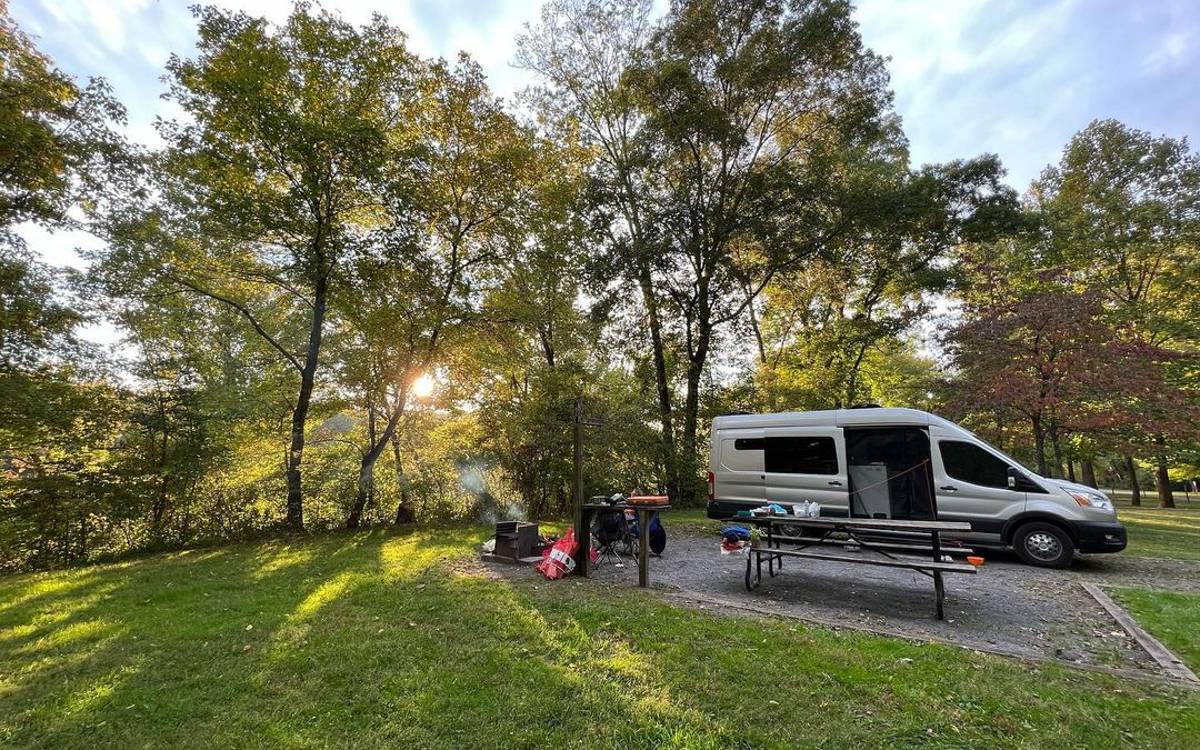 KOAs, state/national park campgrounds, and other paid camping opportunities are about as common on the east coast as in the west. While not the most budget-friendly solution, paid camping sometimes makes sense, especially if you can get discounts through promotions or loyalty programs.
East Coast Van Life Build Considerations
If you plan to spend significant time on the east coast, paying particular attention to the following van build considerations will make your life easier.
Ventilation Is Crucial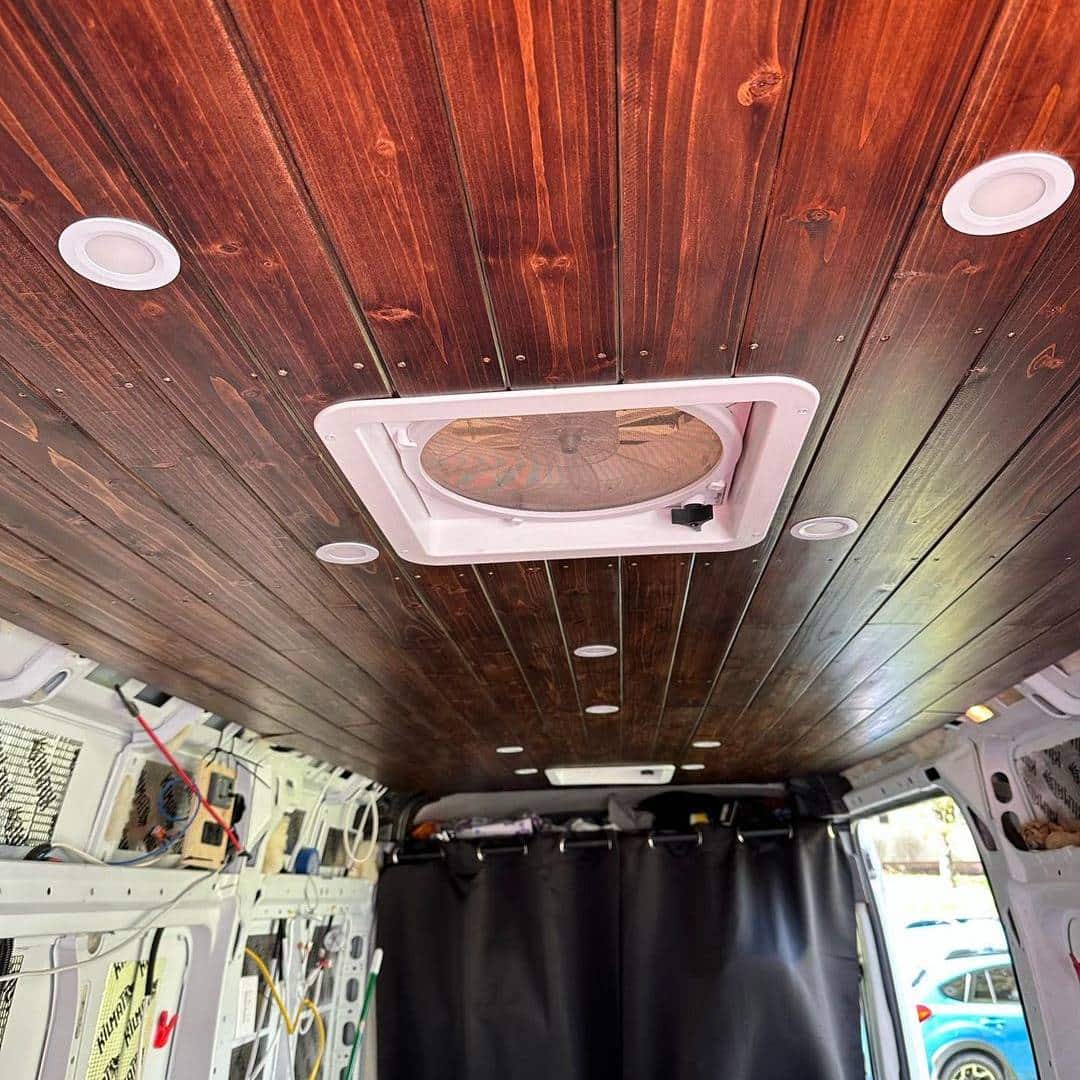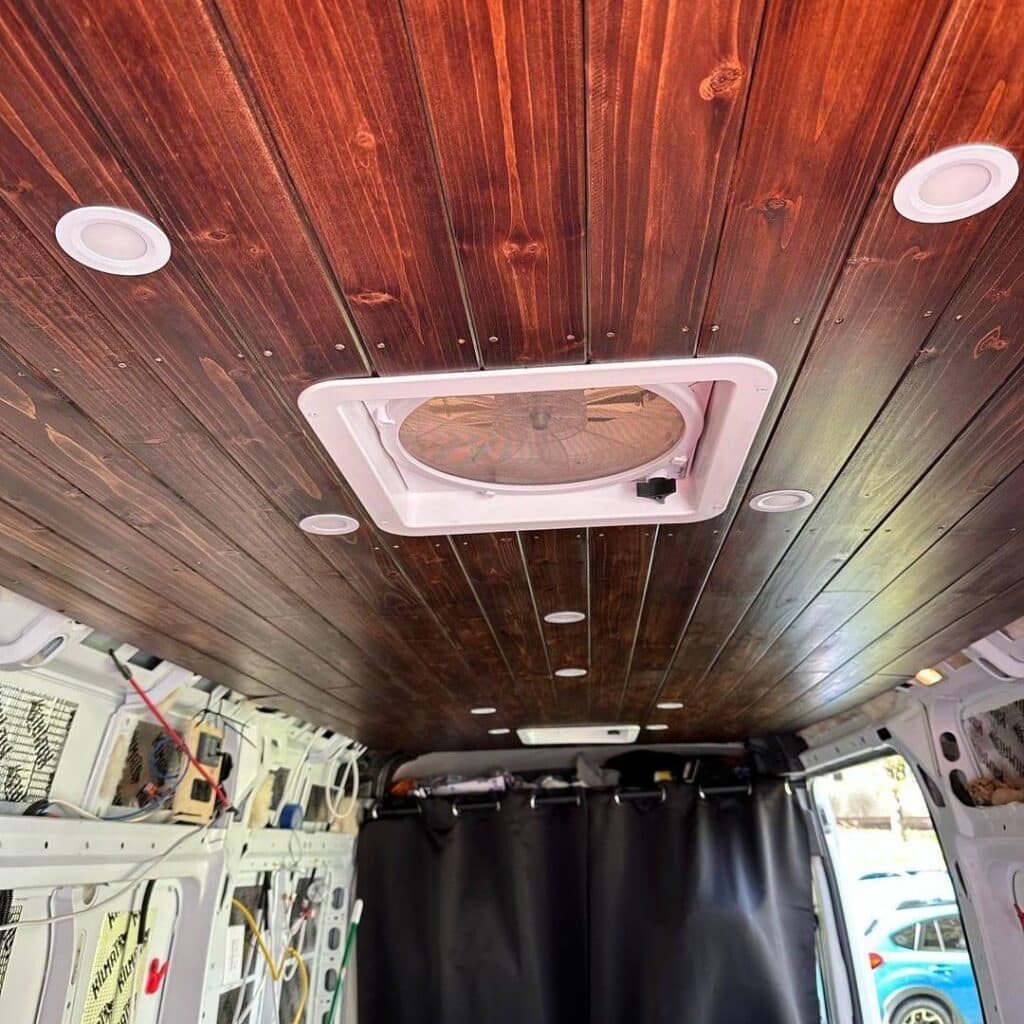 Ventilation is always essential in a small space like a van, where even the moisture from your breath can create significant condensation overnight. But in the east, where the air is already maxed out on water vapor half the time, condensation builds quickly and can create problems with mold, mildew, and water damage if you're not careful.
A vented roof fan such as the MaxxAir is a must on the east coast. You can also control moisture problems by taking the following steps:
Thoroughly caulk any potential leaks from outside the van; check around brake lights and anywhere you drilled through the sheet metal.
Choose mold-resistant insulation (I used 3M Thinsulate, which is hydrophobic).
Urethane or paint exposed wood surfaces inside the van; in areas with high mold potential, like your bed frame, consider using an anti-mold primer like Kilz.
Paint exposed metal surfaces with Rustoleum or similar.
Promote airflow by drilling large holes in cabinet faces and your bed frame.
Under the Mattress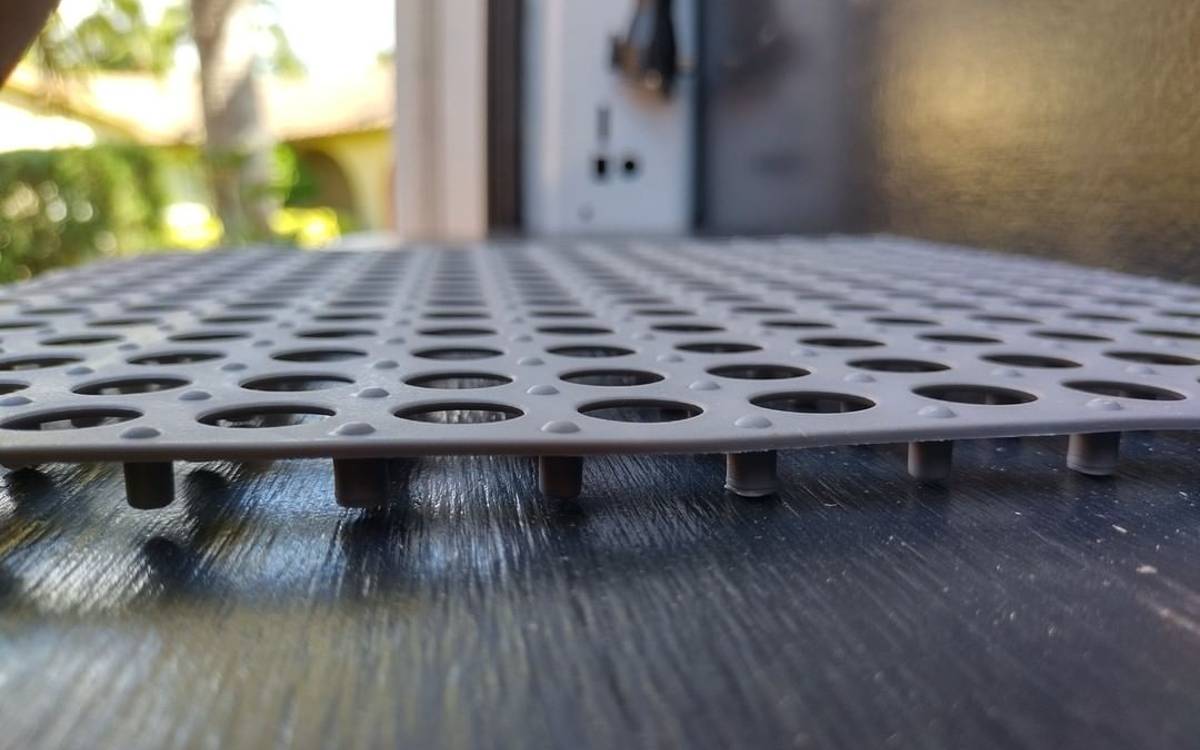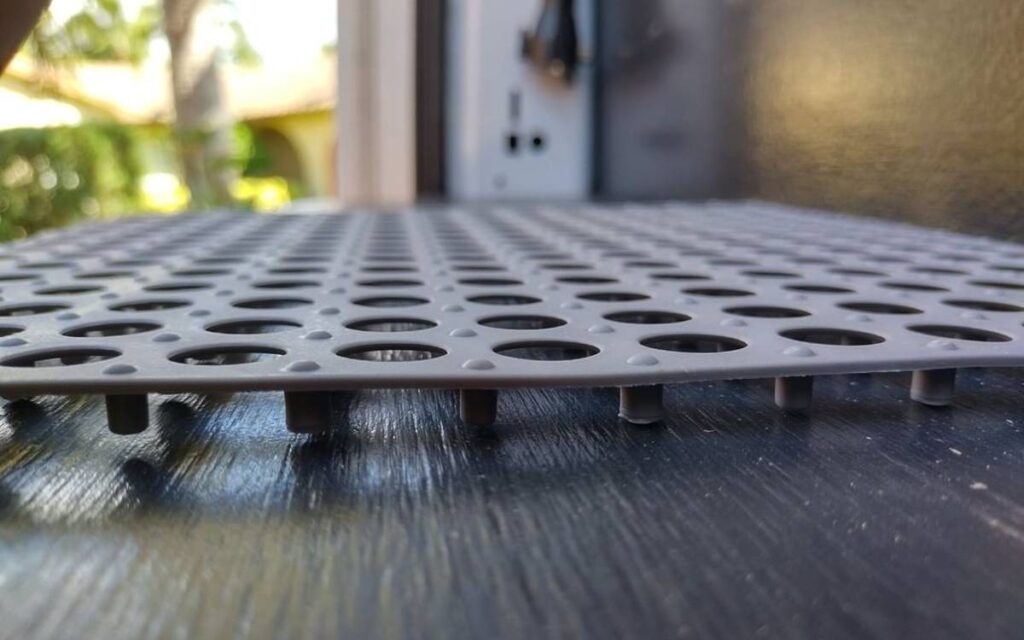 If mold is going to grow anywhere in your van, it will grow under the mattress. Painting your bed frame with mold-resistant primer is the first step toward mitigating this threat. If your mattress is symmetrical and can be turned over, do so regularly (once a week is NOT overkill).
It would help if you also raised the mattress above the bed frame to promote air circulation. I tried a budget-friendly hack I read about online to raise the mattress by placing it on a grid of deck protector mats meant to sit beneath planter pots. This seemed like a perfect solution, but I still got mold on the mattress after a stint on the east coast, so perhaps not.
Several companies make purpose-built mattress pads. Full disclosure: I haven't tried any of these myself, so I can't vouch for them:
Air Conditioning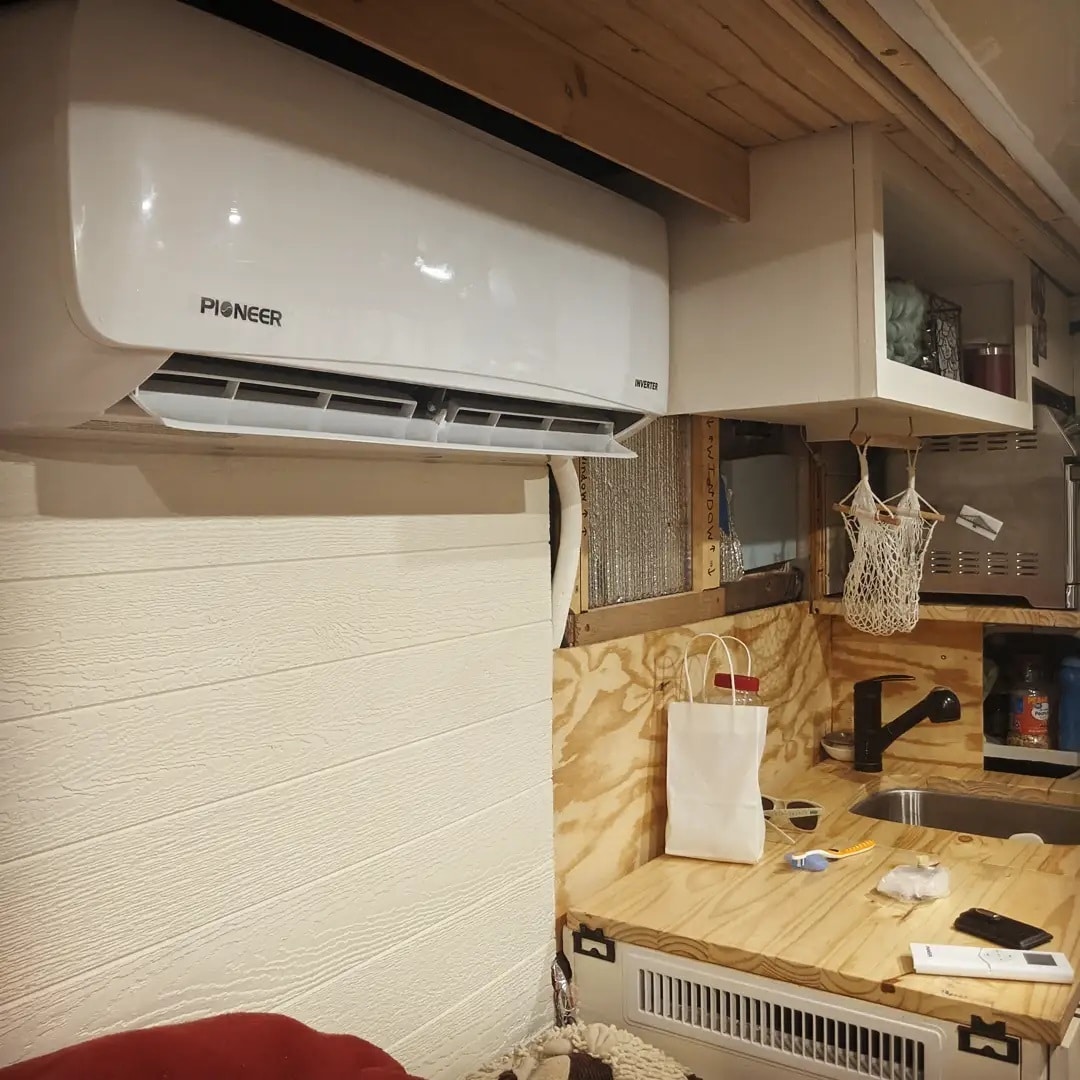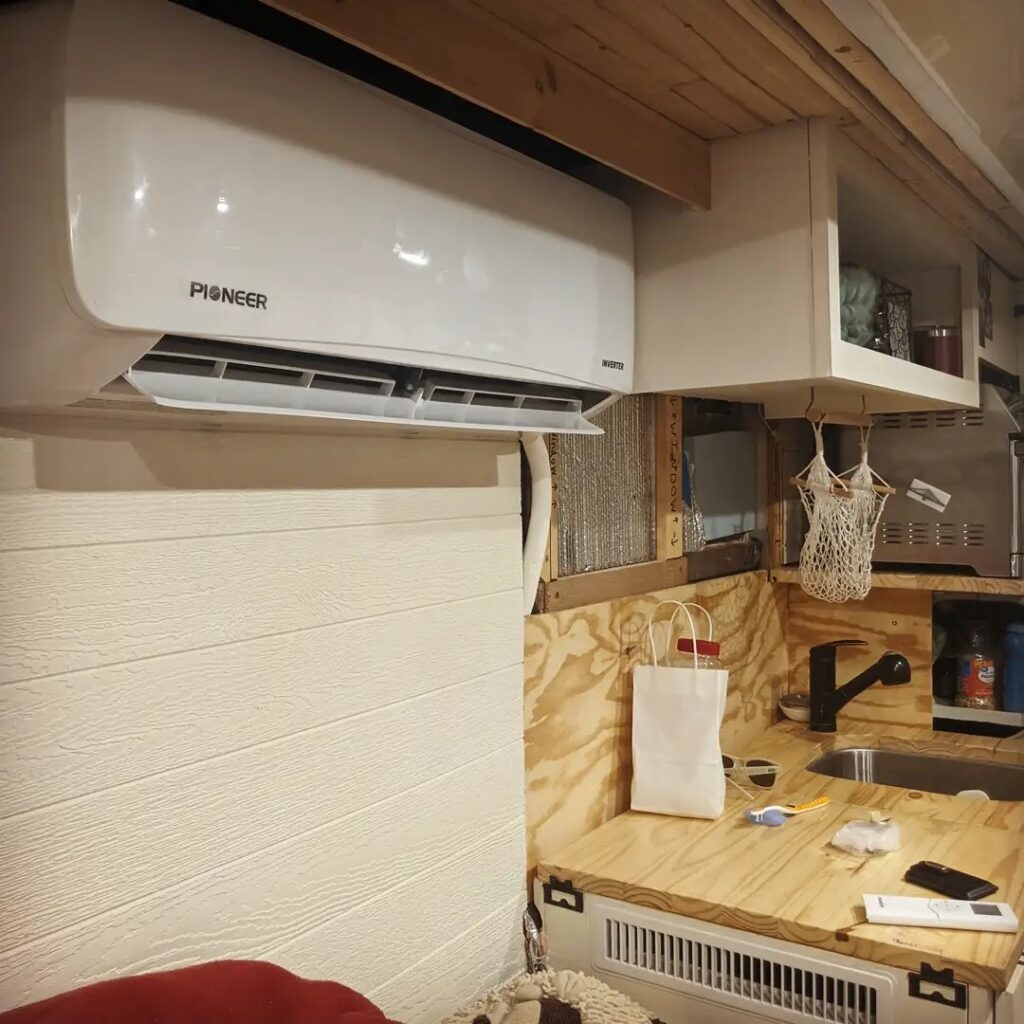 Air conditioning units are bulky, expensive, and power-hungry, which is why you don't often see them in campervans. But if you plan to spend a lot of time on the east coast, it's worth considering getting one (and a generator to power it).
To be clear: air conditioning is still optional on the east coast. I don't have any in my van except the built-in system in the cab, and I've still managed to survive hot summers.
Still, AC makes a lot more sense for east coast van life because of the oppressive heat and humidity. Cool air is a welcome relief on a toasty afternoon, and AC units also help dry the air.
Surviving the Heat/Humidity Without AC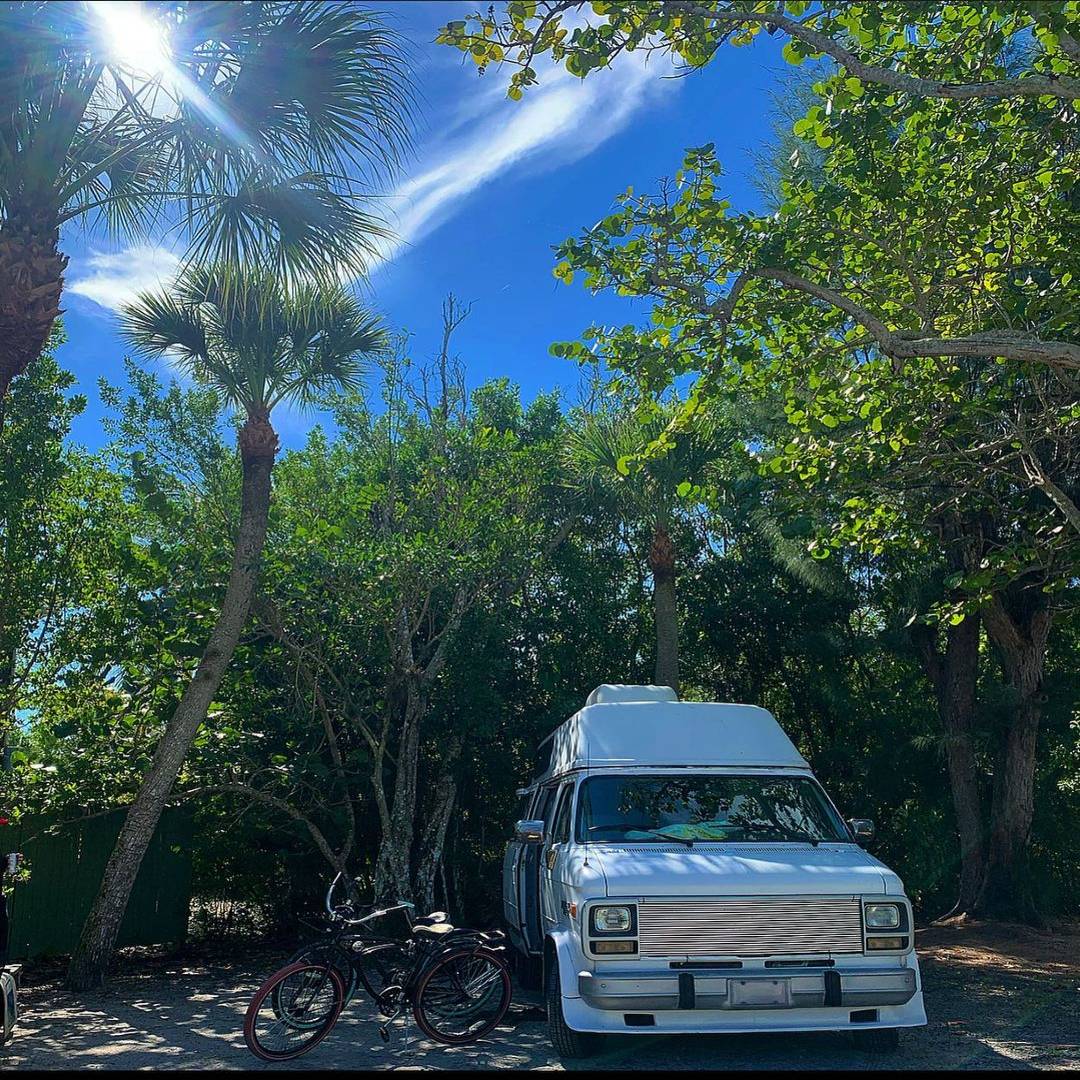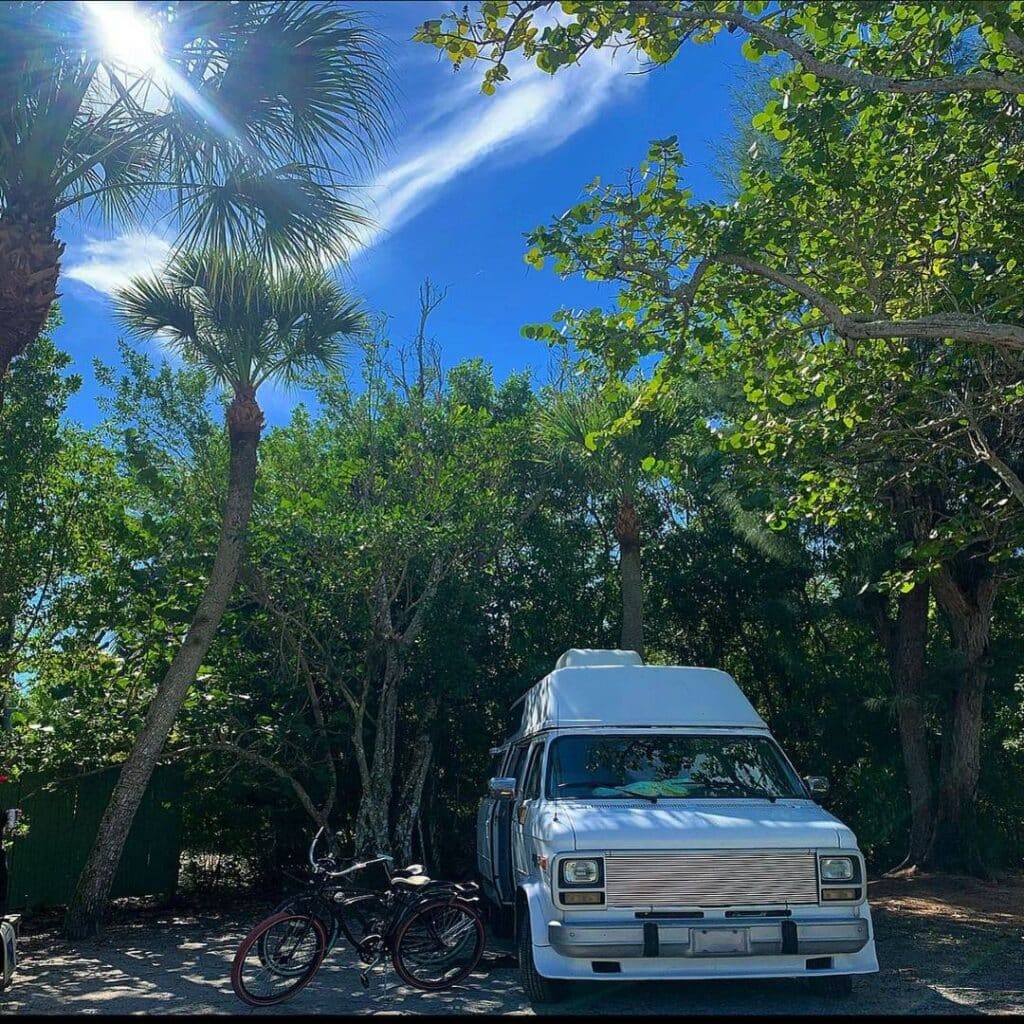 If you don't choose the AC route, the following tips will help you get through the hot days.
Stay hydrated: Whether you have refrigeration or just a cooler and ice, go out of your way to keep cold drinks on hand.
Shade is somewhat disappointing: Staying out of the direct sun is nice, but know that it won't make as big a difference in air temperature as it does out west because of the humidity.
Park near swimming holes as often as possible: Swim every few hours if need be. Getting your clothes wet, while somewhat unpleasant, will keep you cooler for longer.
Run fans: Besides my roof vent fan, I carry several portable, USB-rechargeable fans around so I always have air blowing in my face.
Go north: The mountains of the east generally aren't high enough to make a big difference in temperature, sadly. Still, temperatures in the northeast (Vermont, upstate New York, New Hampshire, and Maine) tend to be much more livable in summer than in the south and mid-Atlantic.
Hang out in town: If the heat gets terrible, go to town and post up in the air conditioning. It may even be worth getting a cheap motel room or Airbnb for a few nights to wait out the heat–in a brutal heat wave, this is as much a matter of safety as comfort.
Be Set Up for Stealth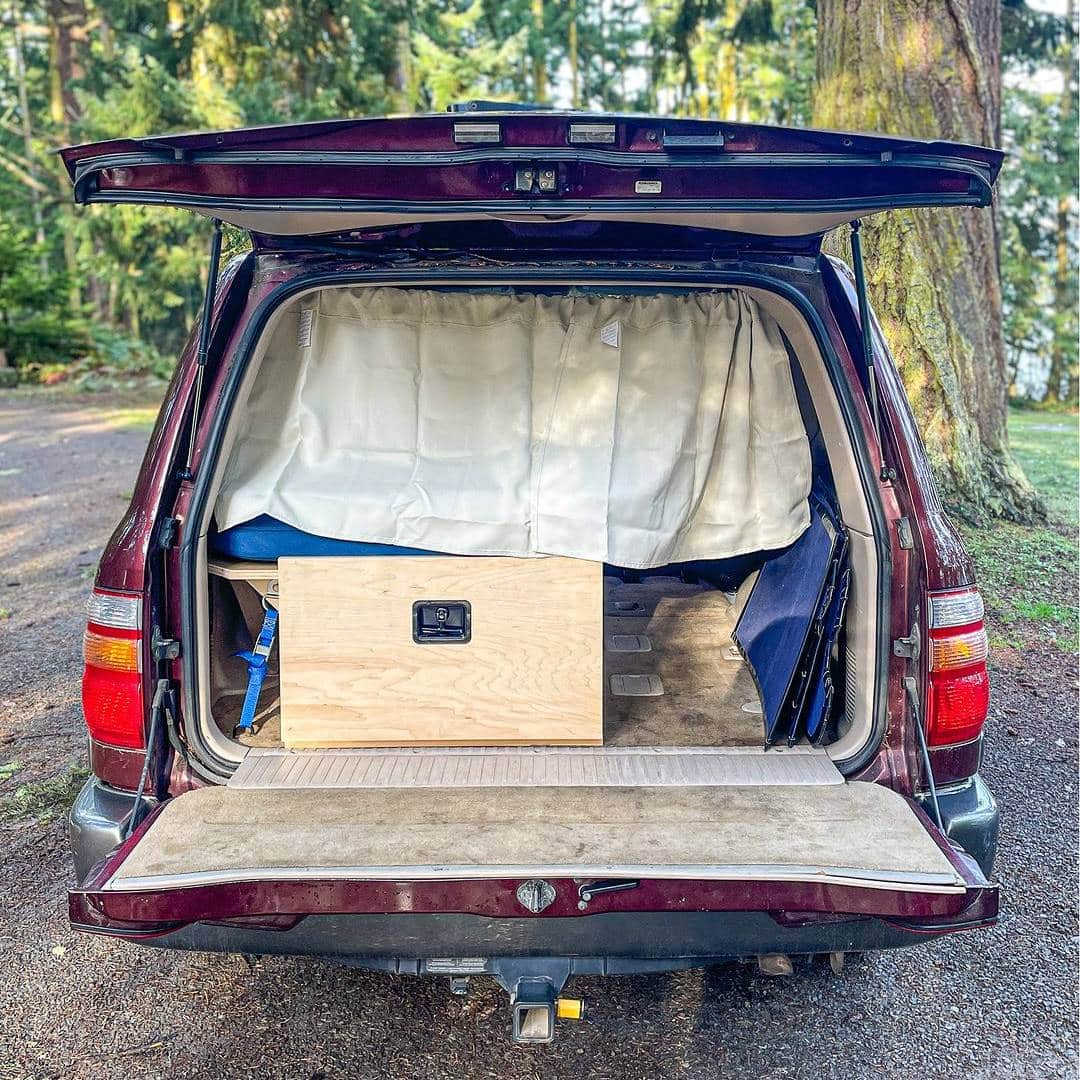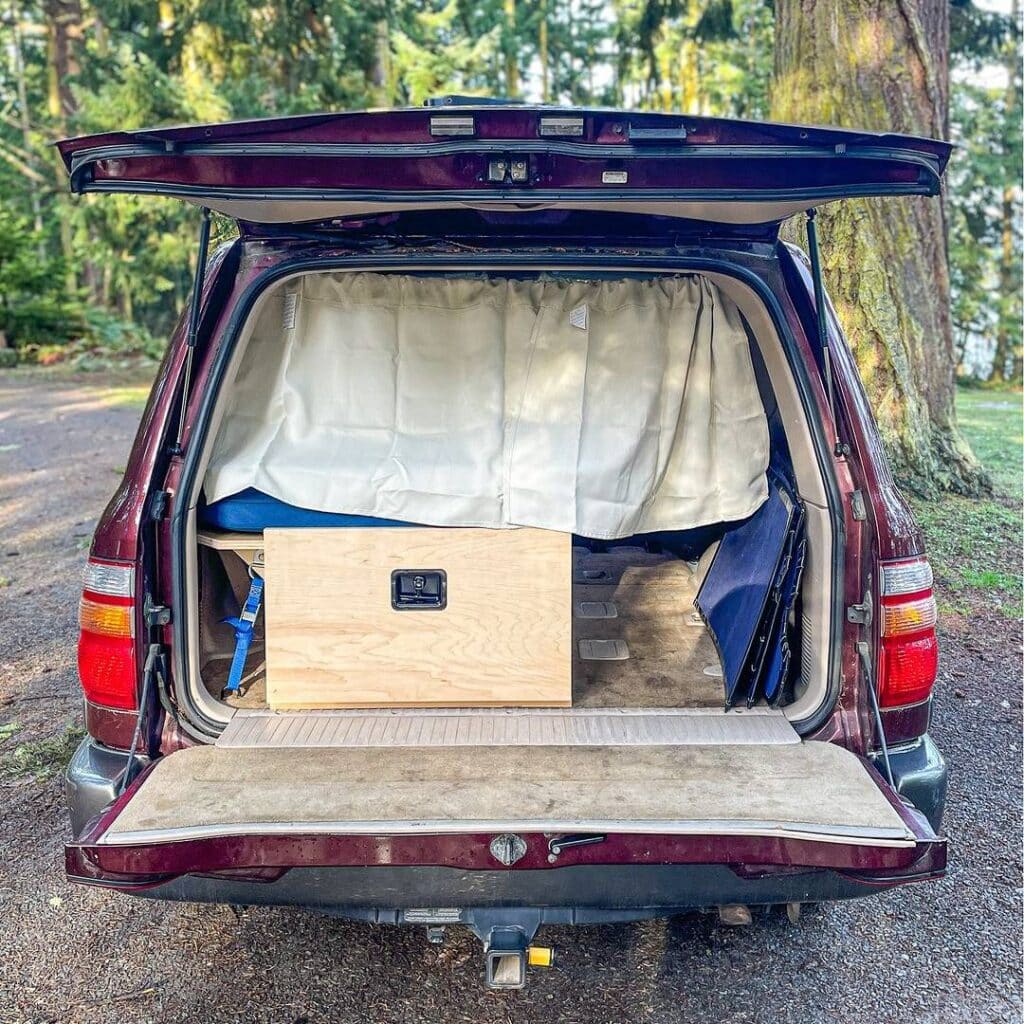 The reality of east coast van life is that you'll sometimes end up camping somewhere you'd rather not broadcast that you're sleeping in your van. As stated above, it's relatively easy to stealth camp in the east because camper vans are so uncommon out here that no one expects you to do such a thing.
A subtle van that doesn't immediately give away your clandestine presence inside will make your life even easier. If you can get comfortable living in a minivan camper, you will be a master of stealth—but owners of large rigs can still take steps to blend in a little more.
Avoid bright paint jobs or those Dixie-cup swirls that RVs always have; these things are dead giveaways. Mounted awnings, fiberglass roofs, clusters of bumper stickers, custom windows, and the like can also make your van stand out when you'd rather blend in.
Roof vent fans and (in many cases) solar panels are unavoidable for most of us but probably won't be enough on their own to arouse the suspicions of the average passerby. My van is black, so I painted the aluminum frame of my solar panels black as well so they don't stand out as much.
Window coverings to prevent passersby from seeing into the van are also a must. Black coverings are the stealthiest, making it look like your van simply has tinted glass. Silver Reflectix stands out more, but many people put reflective covers in their windshields during the day, so you probably could get away with that too. The best covers are silver on one side for deflecting heat during the day and black on the other for stealth at night.
Bug Screens Are a Must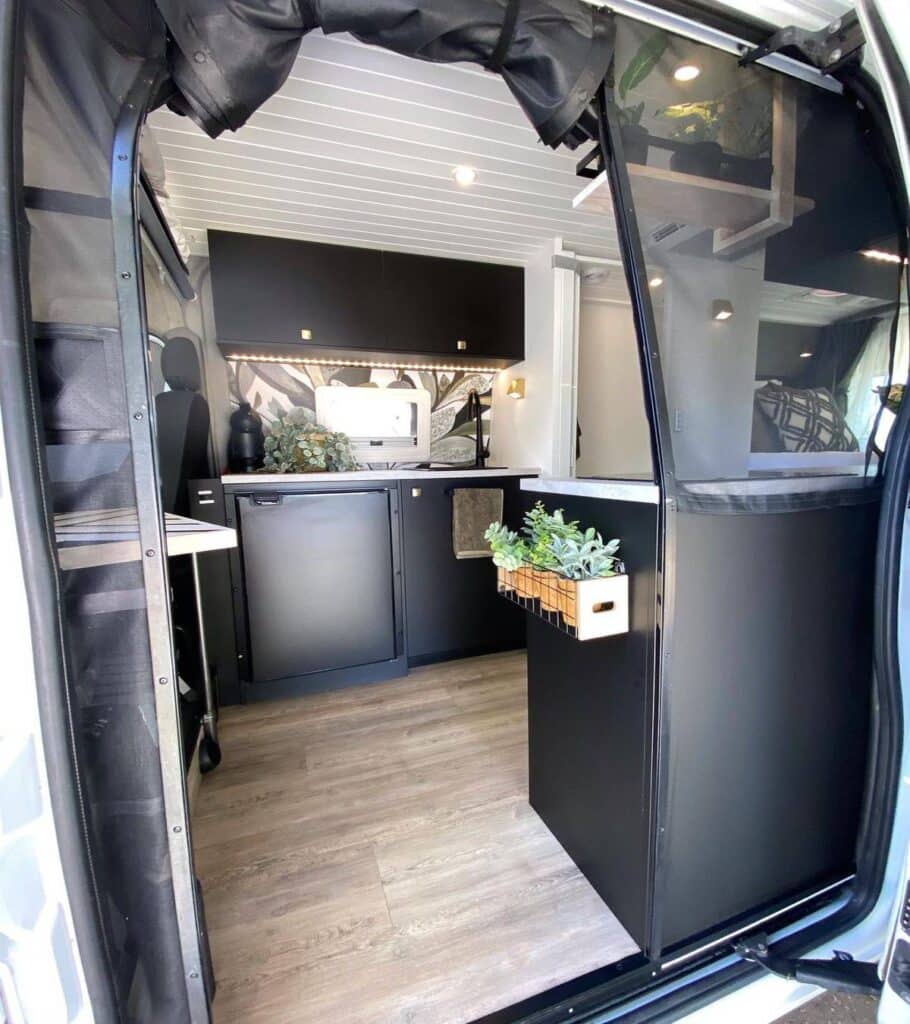 Unless you have air conditioning, you'll want to be able to open up windows and doors during the day to promote airflow. But also, bugs are a thing on the east coast, so screens to keep out mosquitoes and the like are essential.
I have screens to cover all my windows and doors. I made them all myself and sewed magnets into the edge to keep them open. They're janky AF, but they do work. You can also find professionally sewn screens for popular campervan models online.
Have More Than One Charge Source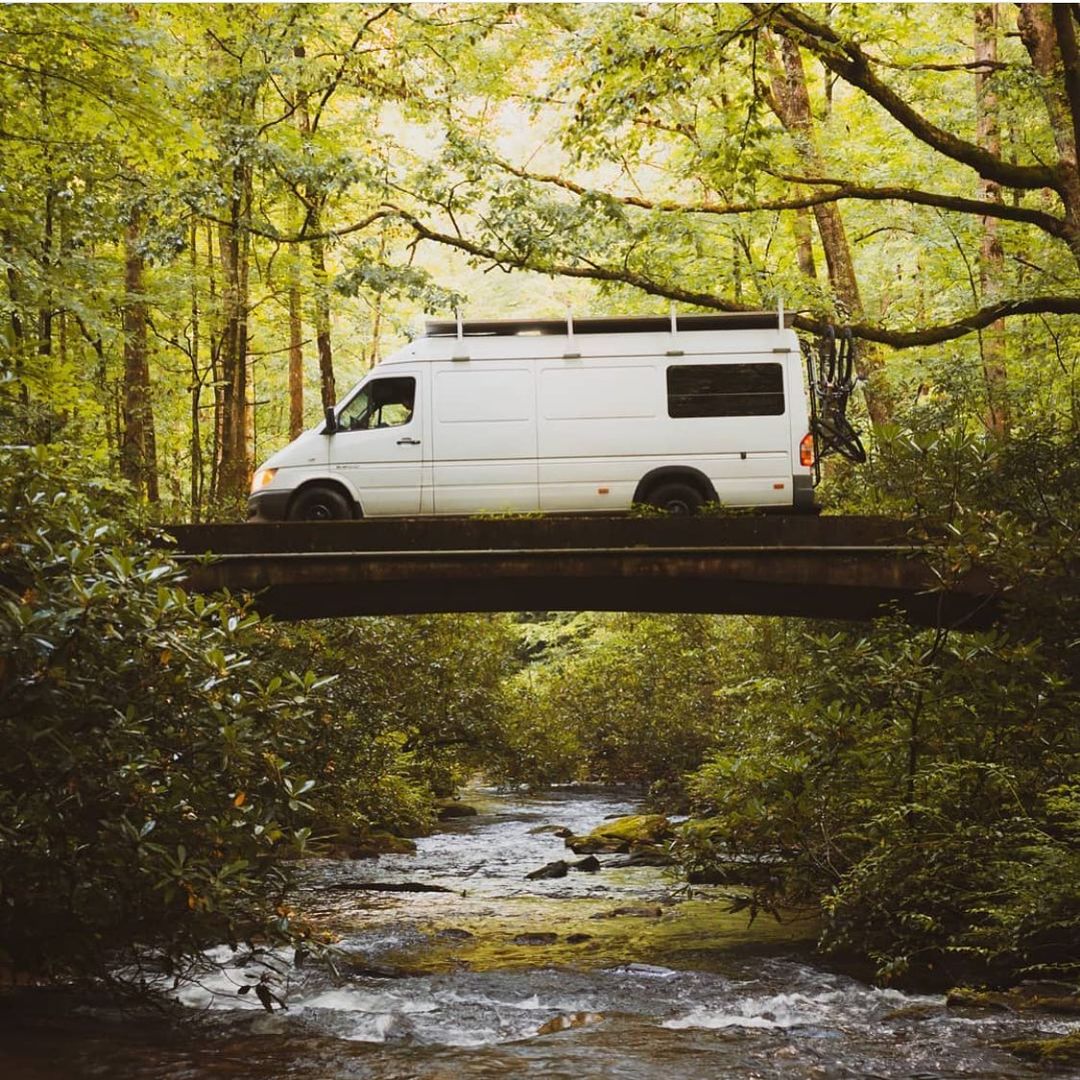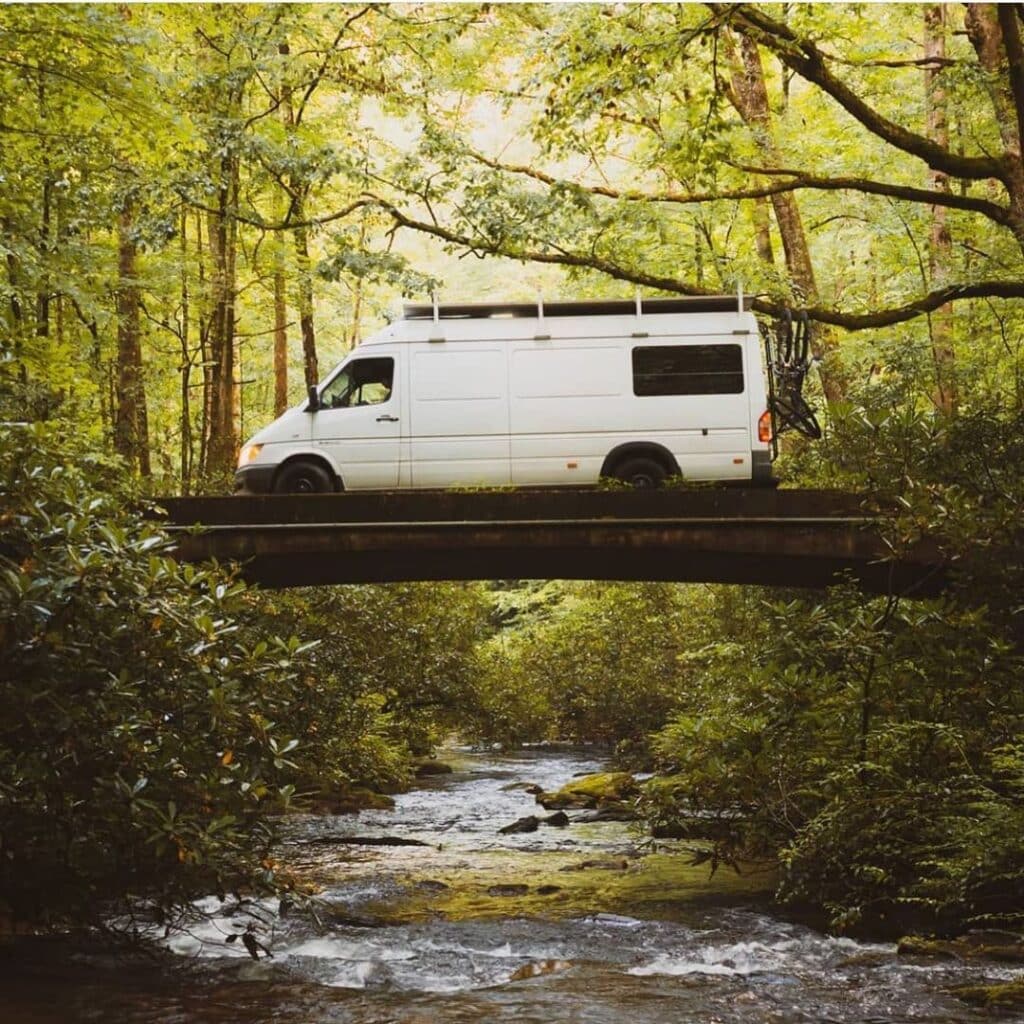 I get most of my power from my rooftop solar panels, but I also have a DC-DC charger that fills the house batteries from my alternator when driving. I'm glad I do because you can't count on the sun on the east coast.
We have much more uniform tree cover in these parts than out west, so at least partial shading on the panels is more the rule than the exception when camping out here. And (again, because of the freaking humidity) we have many more cloudy and grey days when the solar panels hardly collect anything.
A Few Miscellaneous Tips
Finally, I'll leave you with a few last miscellaneous tips to make your east coast van life journey easier.
Getting Water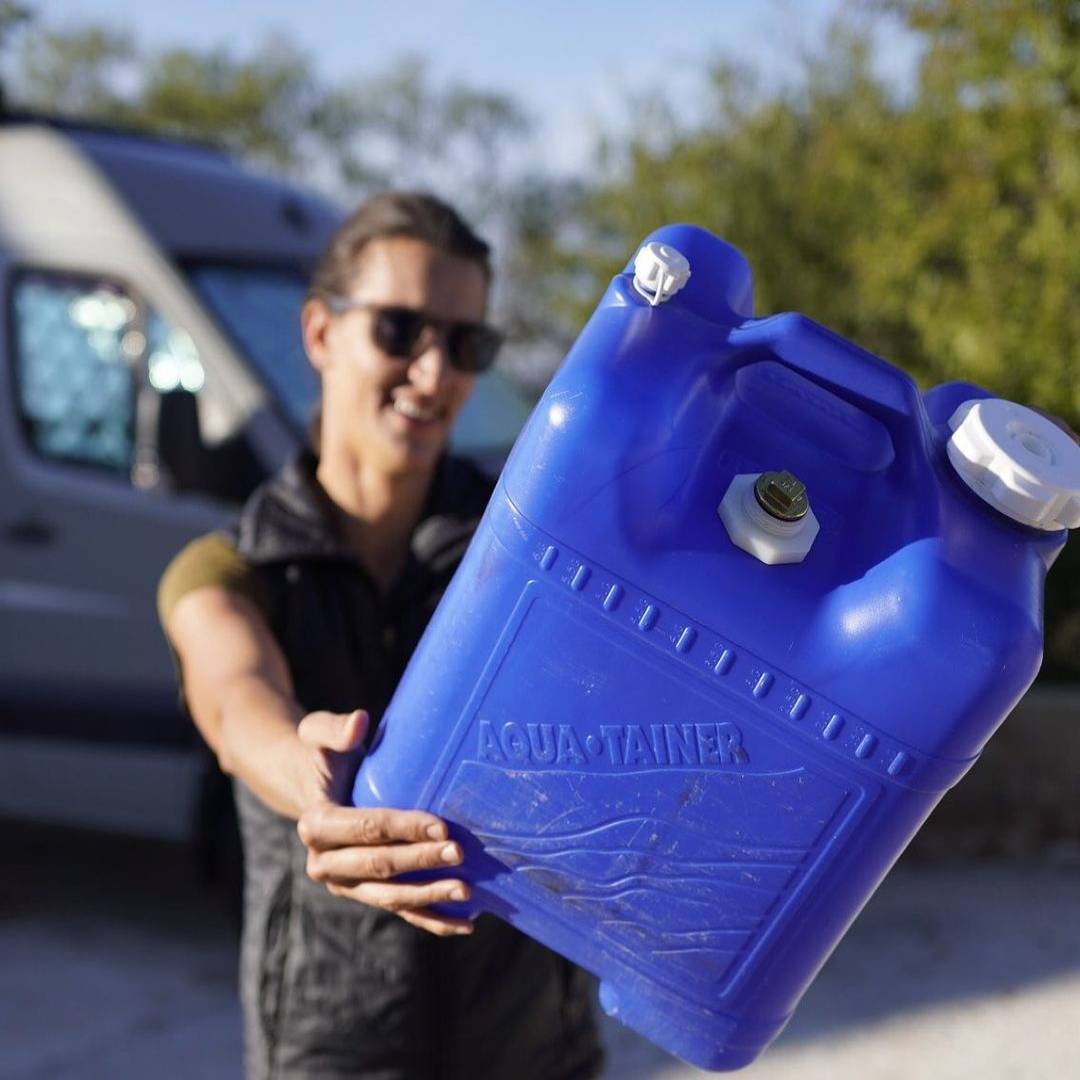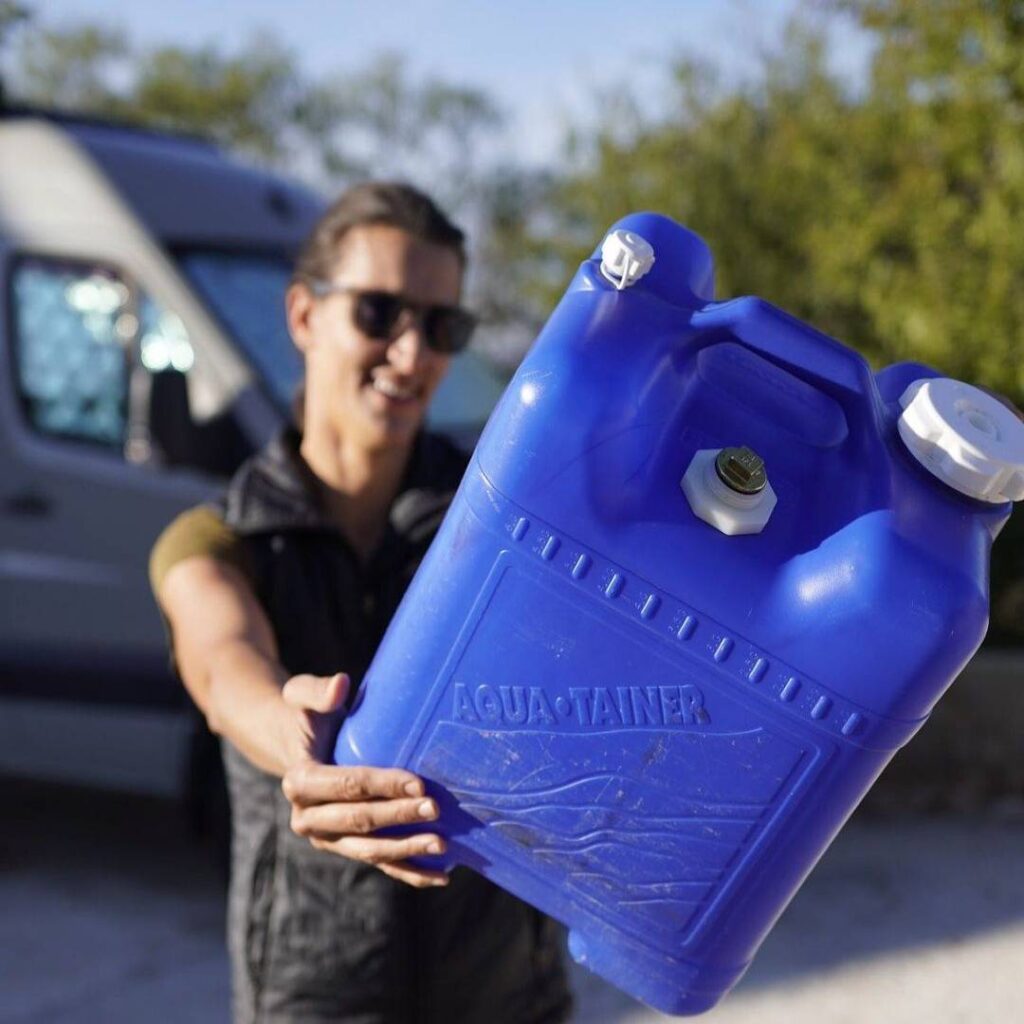 For those who store their water in portable jugs: it isn't that common on the east coast for grocery stores to have water machines outside. However, many organic grocers (Whole Foods and the like) have small water machines inside the store.
Road Salt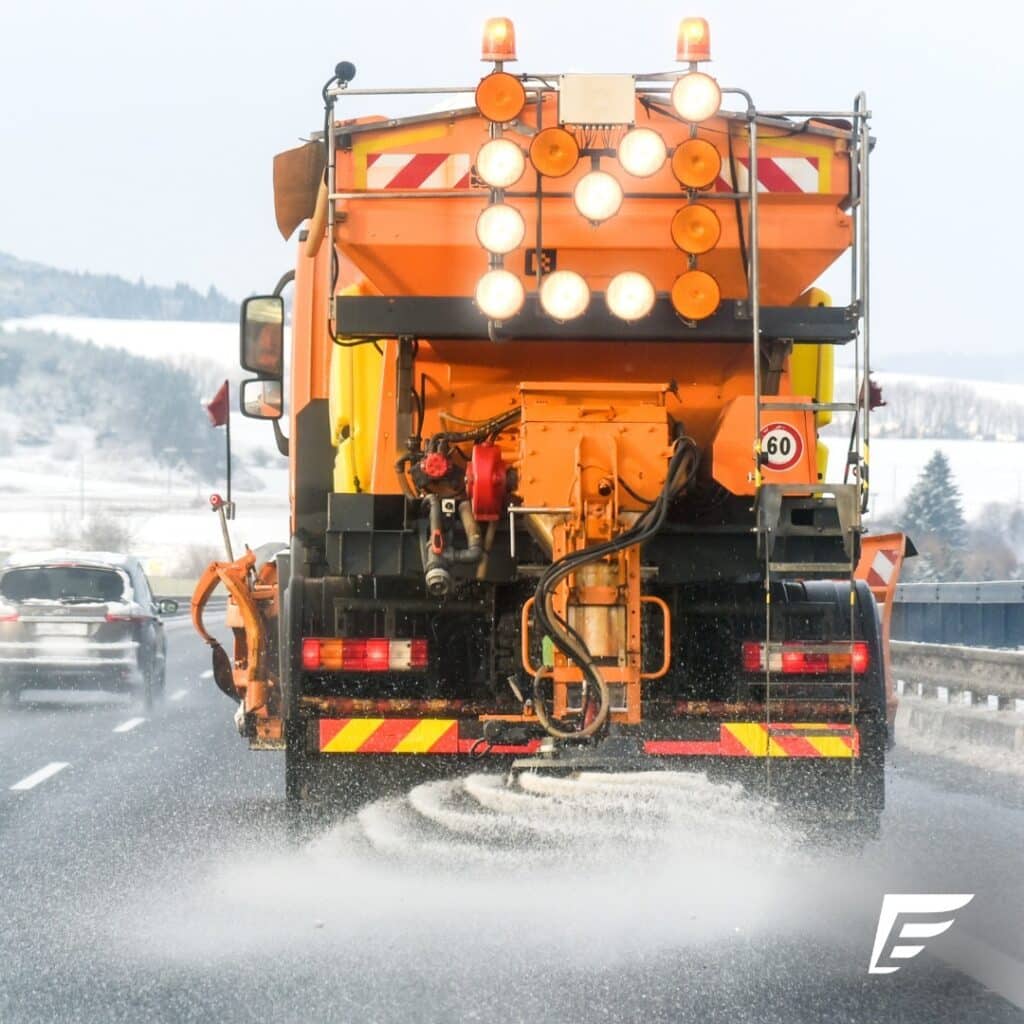 All northeastern states from Virginia and up are part of the "salt belt." Anyone who's ever commuted past the giant, salt mounds on I-95 outside Baltimore knows what I mean. The DOT goes absolutely nuts with corrosive road salt on the east coast.
Besides being an environmental calamity, all that salt can wreak havoc on your van's undercarriage. If you're driving in the salt belt during the winter months, it's a good idea to rinse your undercarriage with a hose at least once the following spring to prevent rust damage.
Clearance on Country Roads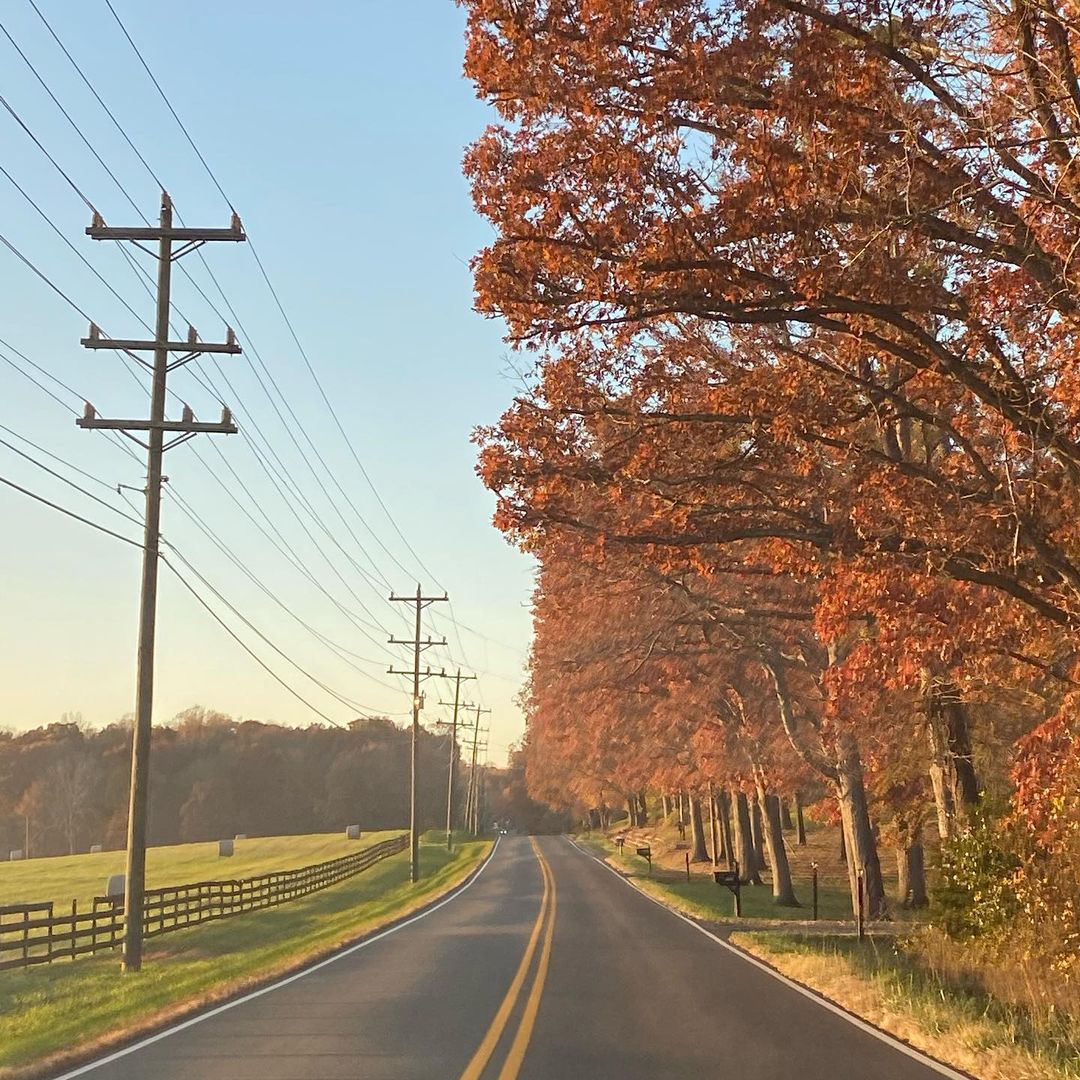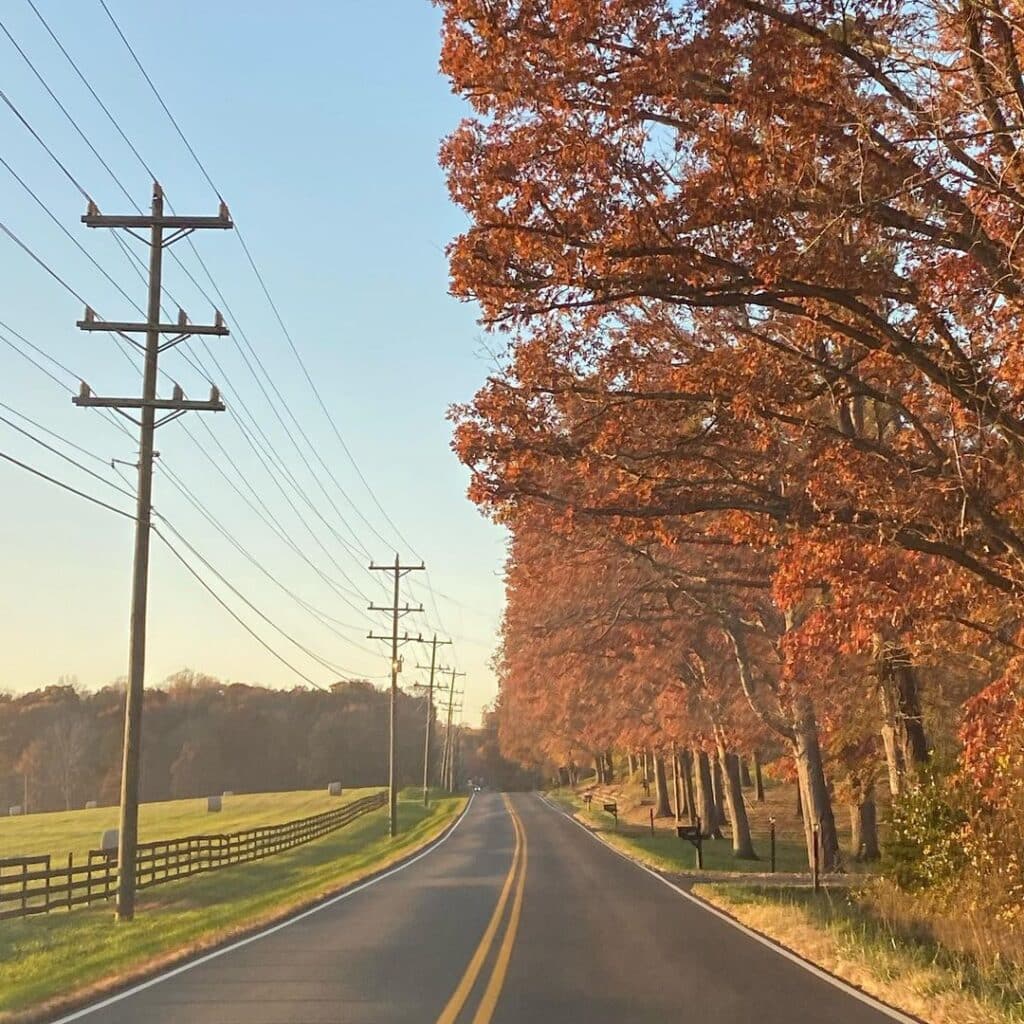 High-top van owners should proceed with caution on rural roads in the east. Smaller roads in the countryside may be overhung with low branches. While branches are generally pruned high enough for tall vehicles to pass safely, driving back roads merits extra caution. You wouldn't want to scratch your solar panels!
Embrace Your New Role as a Van Life Ambassador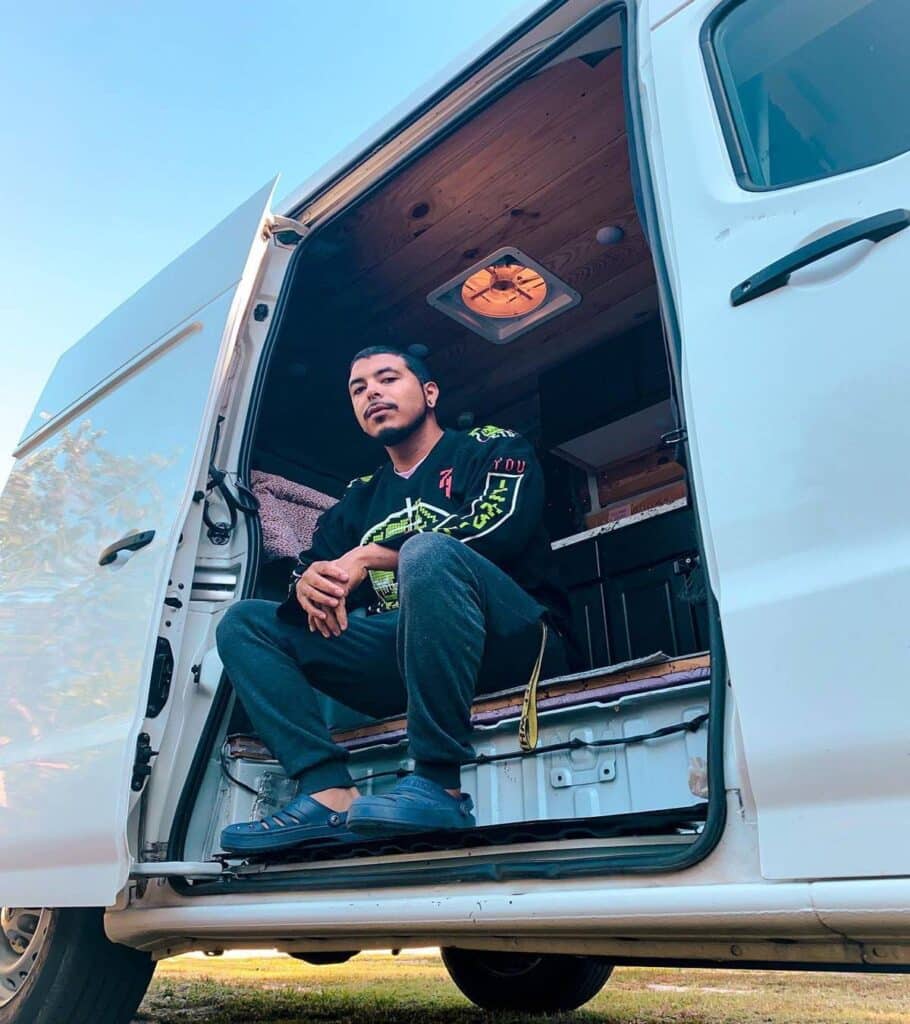 Finally, van life is a novelty on the east coast. People will stop you at gas stations and parking lots outside of grocery stores wanting to tour the van and hear your wisdom about a lifestyle most have only seen on social media.
While this can get frustrating after the tenth or so time it happens, try to take it in stride. Life on the road can get lonely, so I always take advantage of the opportunity for human contact if I can get it.
And look at it this way: you're helping someone discover how cool van life is for the first time! Chances you're the first van lifer that person has ever met, and maybe your chance encounter will be the push they need to get on the road themselves.