At some point or another, every nomad attempts the art of "stealth camping" or free overnight camping in areas not typically designated for doing so.
For those new to van life, those used to BLM land or dispersed camping, and anyone who's ever found themselves on unfamiliar city streets in the middle of the night, the idea of stealth camping may seem intimidating. Questions of "how" and "where" to park overnight, as well as whether or not it's legal, may (rightfully) be some of your biggest concerns.
But if done right, stealth urban camping can be a great way to check out new cities and towns, or hang around one city you might have ties to. Take it from me – I've somehow managed to stealth camp around the US in an RV for the past two years (and surprisingly, I've never gotten a knock in the middle of the night).
This article teaches you how to find the best stealth camping spots, set your rig up properly, and navigate the potential pitfalls of stealth urban camping on city streets.
Disclaimer: We are not attorneys, and nothing in this article should be construed as legal advice. You are responsible for researching and following the laws and regulations of the areas you are camping in.
What is Stealth Camping?
Stealth camping is sleeping in your vehicle without being noticed, typically in areas not designated for overnight camping like city streets, parking lots, or neighborhoods.
The term "stealth camping" is often used as shorthand for sleeping in populated areas like cities and towns, where flying under the radar is usually a necessity. This need to be discreet exists even if you're parking somewhere legally, because you usually don't want to draw attention to yourself in populated areas.
Stealth camping is one of several van life camping strategies, and is different than "boondocking," or dispersed camping in the wild.
Stealth Camping Concerns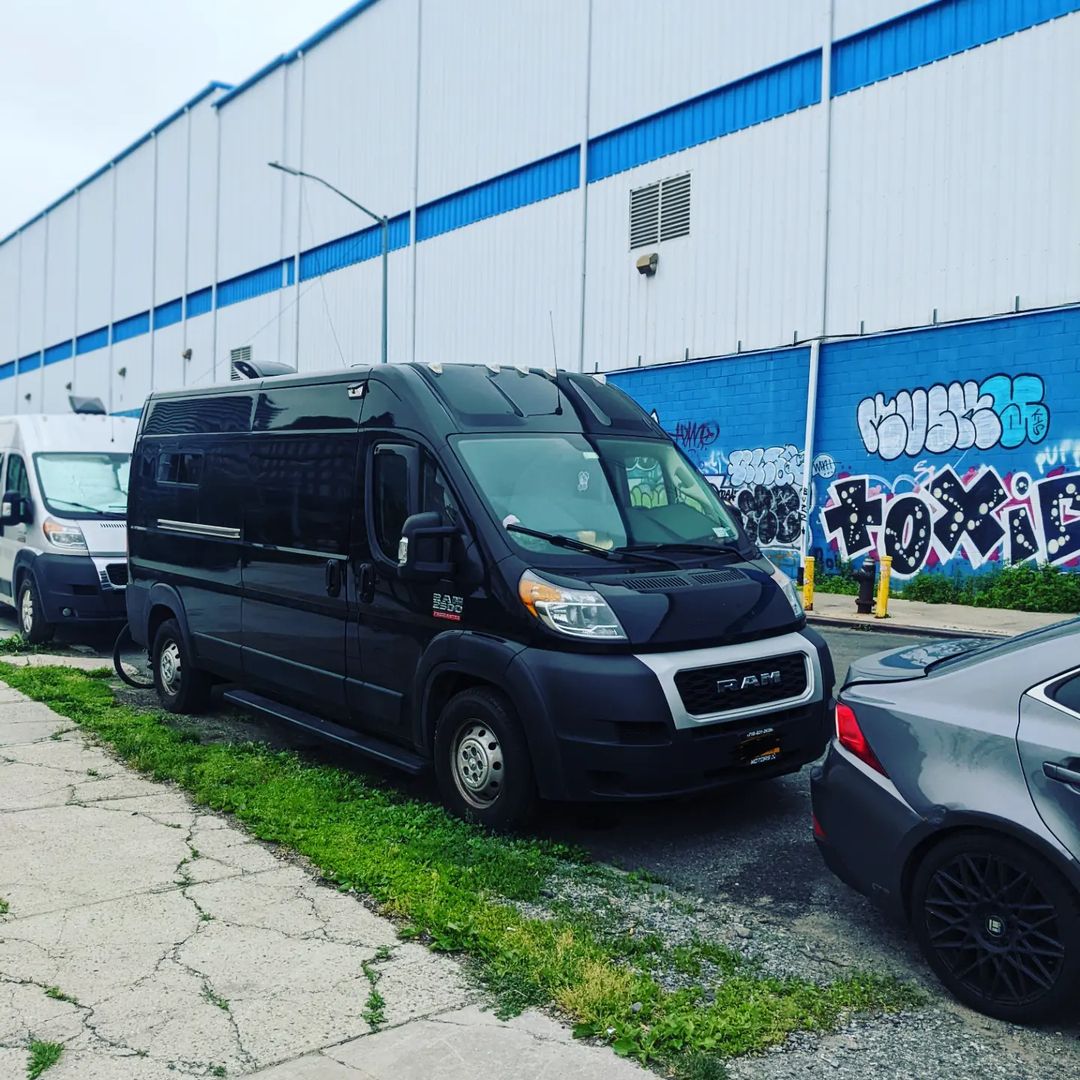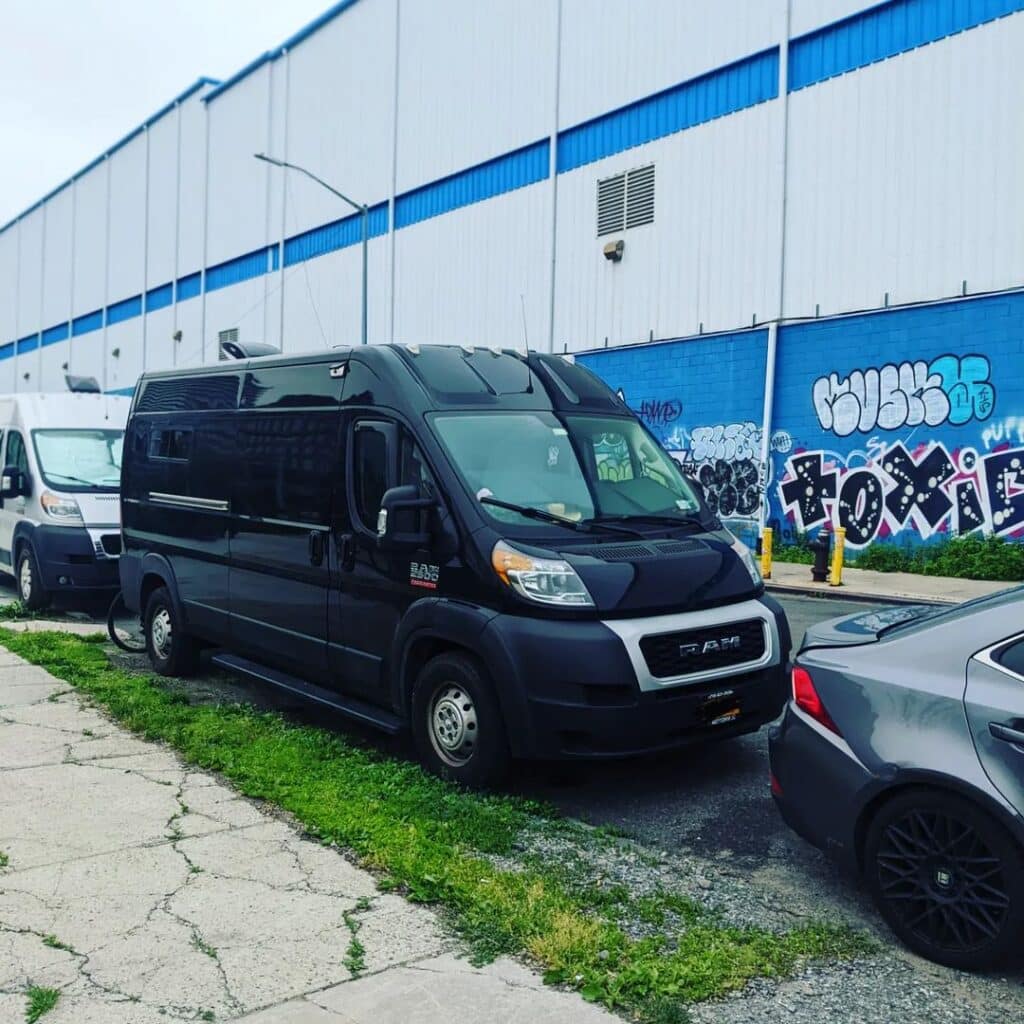 The primary differences between urban stealth camping and the more "free-spirited" way of vehicle dwelling can be confusing, so I've compiled a few of the most common concerns to help you determine if stealth camping is right for you.
Is stealth Camping Legal?
Yes… and no. Federally, there are no rules that say you cannot sleep in a vehicle overnight. However, laws surrounding sleeping overnight in your vehicle vary not just by state, but by city, county, and, often, neighborhoods.
Researching the laws and regulations around stealth urban camping thoroughly before determining where you're going to park for the night is one of the only surefire ways to ensure that you're not potentially putting yourself in a legal predicament, and even that is not guaranteed.
Cities and states have searchable versions of their penal codes listed on the internet, though information for neighborhoods and other subdivisions may be a bit more difficult to come by. When in doubt, the best thing to do is keep driving until you find somewhere that's made the information you need more readily available.
Is stealth camping dangerous?
If you are not a cis-gendered white person (and don't have one in your rig), stealth camping can be extremely dangerous. "Arrive late, leave early" is a rule to live by. Even in situations where overnight parking is legal and you're not violating any laws, we should all be aware that it takes exactly one white person who "feels threatened" or reports a "suspicious" vehicle for an absolute tragedy to occur.
This applies tenfold if you are Black, visibly queer, or in any other way marginalized. While it's absolute bullshit that this is our reality, please take extreme caution with city stealth camping if you hold one or more marginalized identities.
Do I need a specific rig for stealth camping?
Your level of "stealth" largely depends upon the size, condition, and type of rig you own. While it's possible to find street parking in… say… an RV or a Skoolie, the sheer size and noticeable presence of these vehicles mean that even if you do find a parking space, it's not exactly what we'd consider stealth camping. It is easier to stealth camp in an unmarked cargo van, for example, than most other vehicles.
Also, older, rusted, and unique vehicles tend to attract significantly more attention than newer ones. If you can't afford a traditional stealth campervan, simply keeping your vehicle clean goes a long way in making it unremarkable, and, thus, easier to stealth camp in.
Building a Stealth Camper Van
Now that we've got that out of the way let's talk stealth campers. For the sake of this article, stealth campers or stealth vans are vehicles that are designed to blend in when street parking overnight.
When determining whether or not a stealth van is right for you, there are a few things to consider:
How often do you plan to park overnight in cities?
If your job requires you to stay local and you're opting to get rid of rent by moving into a vehicle, outfitting your van as a stealth van makes a lot of sense. If you plan on spending more of your time on public lands and paid campgrounds, exploring the great outdoors, and only running into cities for a few hours at a time to replenish supplies, the "stealth" factor of your rig is likely to be an afterthought, and that's okay.
It's also okay if you start with one plan or intention and transition due to changes in circumstances. But be advised that it's a lot easier to take a stealth rig off the grid than it is to bring an adventure mobile into the city.
How much space do you need to be comfortable?
It may sound silly, but considering stealth as your primary build motif limits the size of your van. The shorter, more compact the vehicle, the easier it is to go undetected, meaning short wheelbases and lower roofs are ideal. If you have a family of four or a pet who requires a lot of room inside the rig, it may not be practical to prioritize stealth in your build.
When you think about van life, how do you imagine spending your time?
When stealth camping is a priority, living OUT of your van, not IN your van is the name of the game. The point is to blend in and have the fact that you live in your vehicle go relatively undetected (so opening all the doors and windows as enjoy your morning coffee is not going to be a regular part of your city van life experience). That's not to say that you can't enjoy it at all, but you probably won't want to do so in a stealth camping spot.
For most stealth campers, getting creative with where you spend your days is critical, and if you find yourself drawn to spending them in your van… well, you might want to see how much monthly campsites cost at your local KOA.
What type of rig do you see yourself in?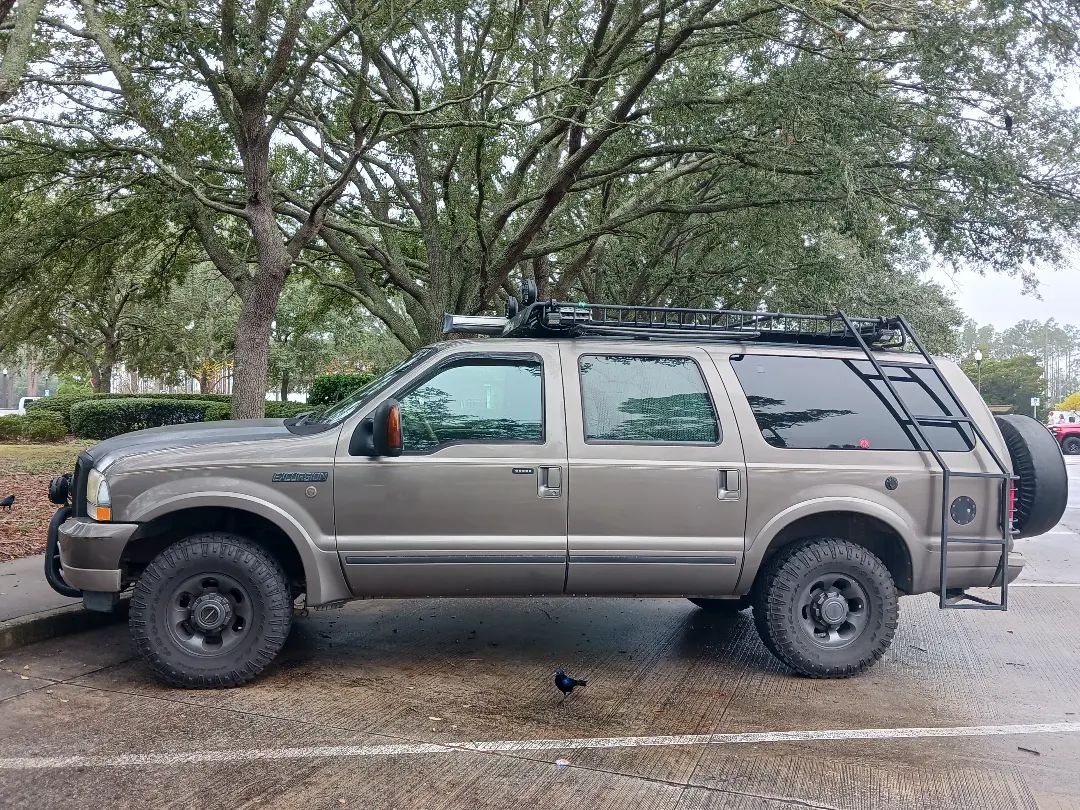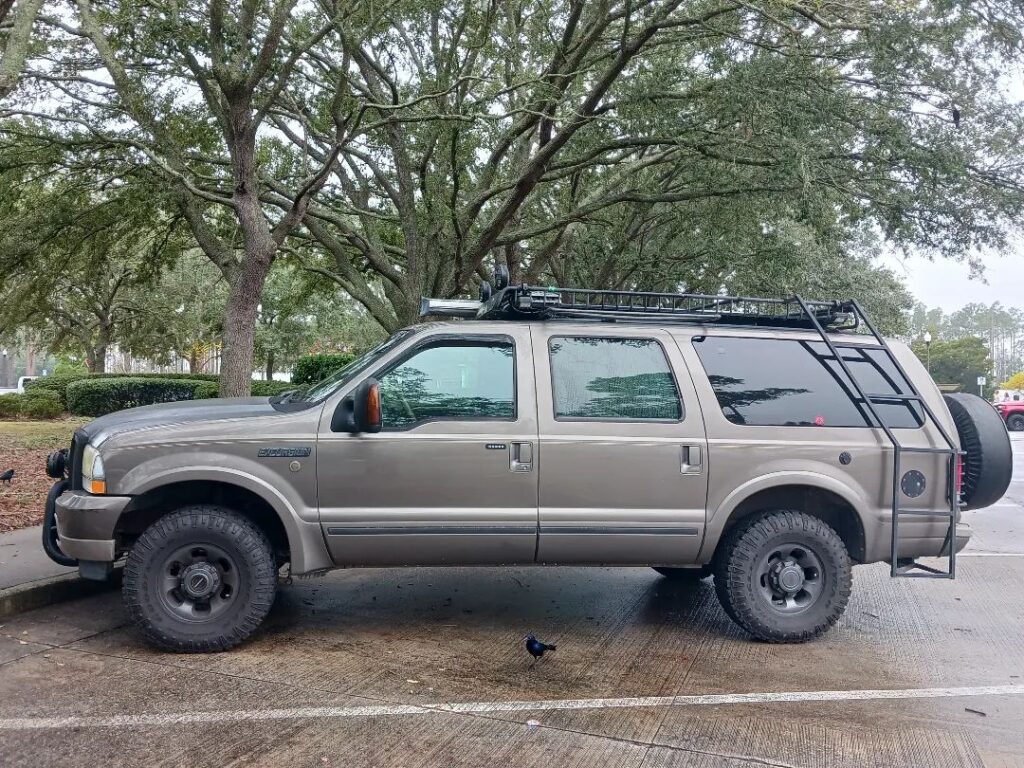 This one is pretty open-ended, and there are no right answers. There are, however, certain rigs that make better stealth camper vans than others.
Well-maintained cargo vans, passenger vans, minivan campers, conversion vans, box trucks/delivery vehicles, SUV conversions, and even car campers are great options that don't break the bank.
Here's a brief list of some vehicles to consider for your stealth camper van:
Read More: Compare Sprinter vs Transit vs Promaster for Van Life
Small vans:

Mercedes Metris
Ram Promaster City
Read More: 10 Minivan Camper Conversions That Will Blow Your Mind
Clean, newer cargo vans are the most popular option due to their versatility and relative ability to go undetected in cities. However, as social media documentation of van life has increased in recent years, so has public suspicion of these types of vehicles. So proceed with caution. Newer vehicles van also increase your cost of starting van life.
Vehicles that absolutely do not pass the stealth test include skoolies, short bus campers, shuttle bus conversions, truck campers, RVs, and tricked-out overlanders. A good rule of thumb is if you've never seen one on the street (or would immediately notice one if you did), it's not very stealthy.
Stealth Friendly (and not so friendly) Build components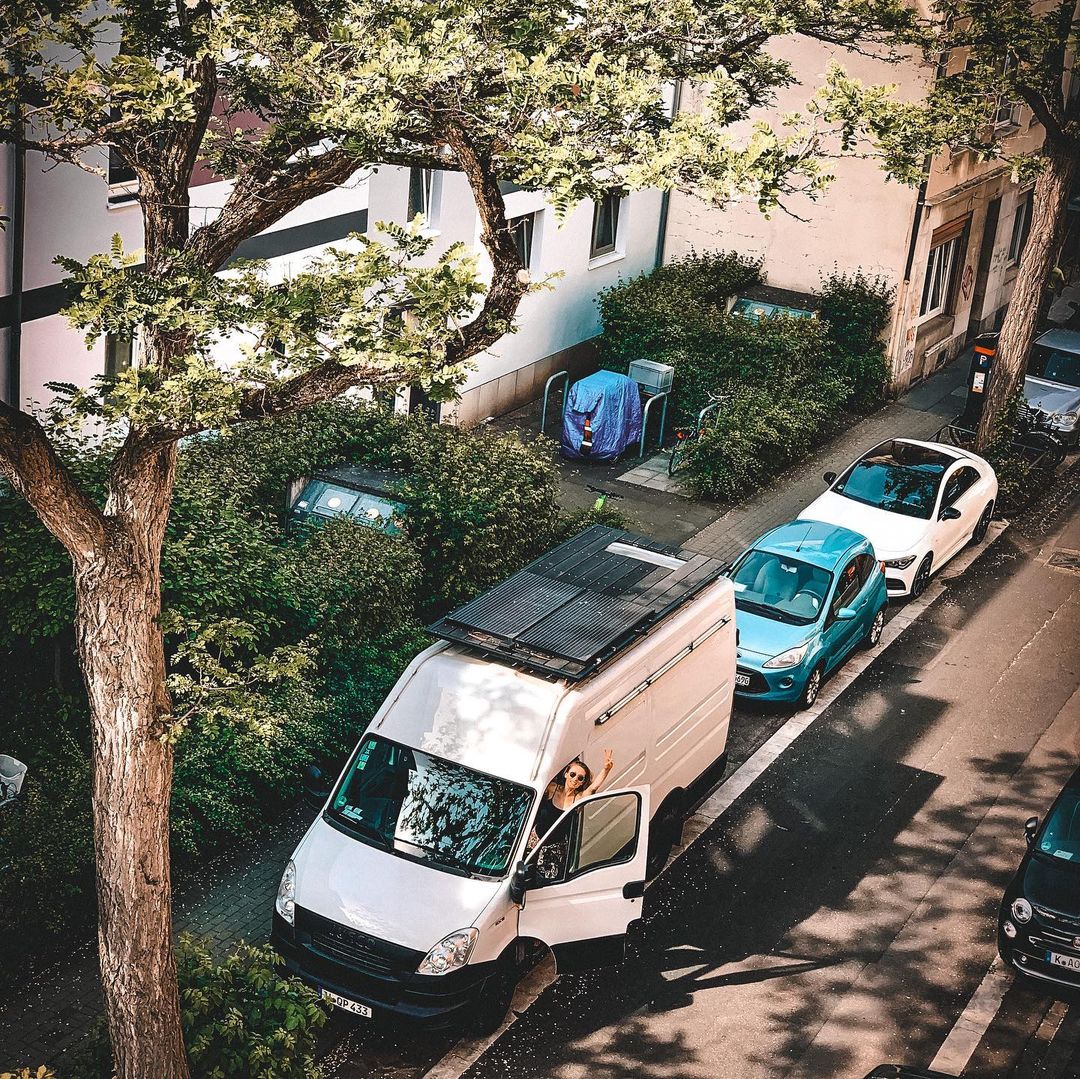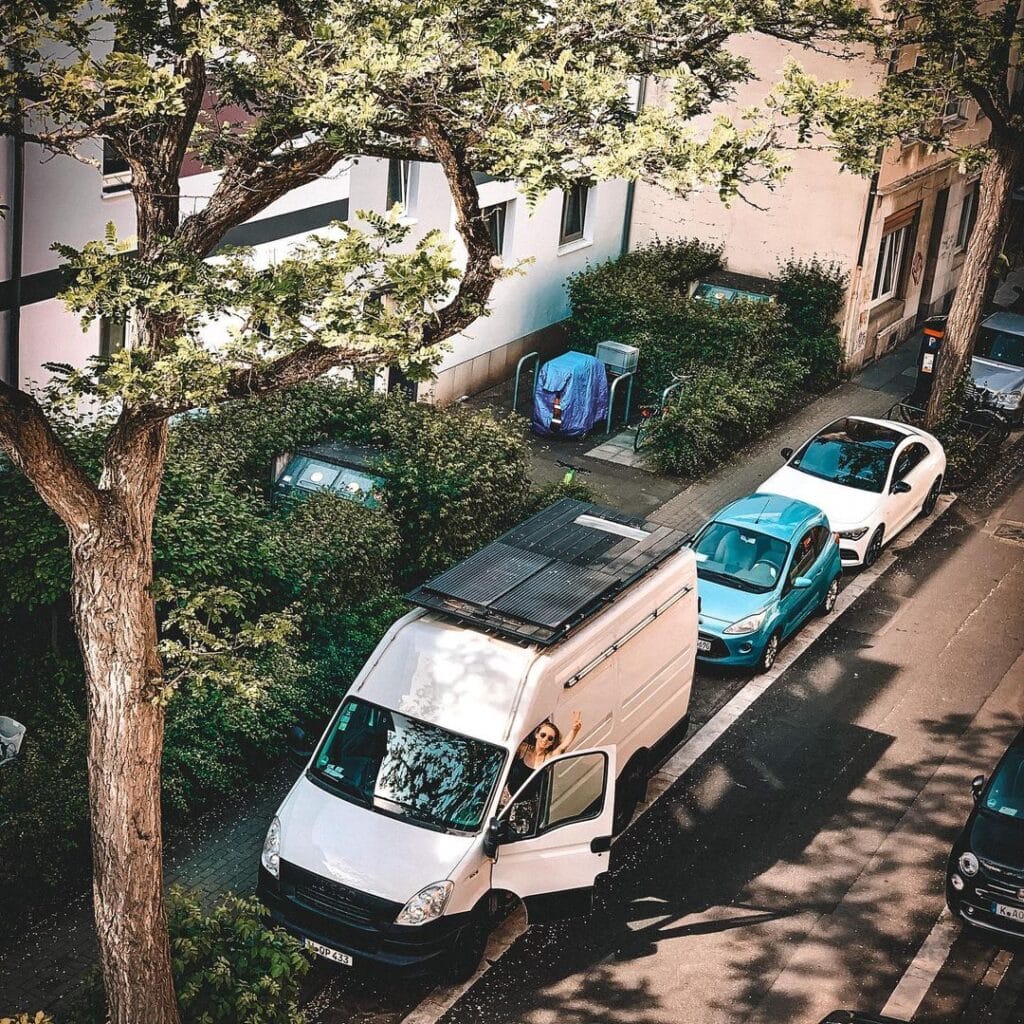 When building your van conversion, some components are non-negotiable. Lighting, ventilation, and a place to sleep generally top the list. There are also, for nomads planning to spend most of their time stealth camping, things that can eat valuable space in stealth rigs and others that can give away the fact that the rig is doubling as a home on wheels.
Things that can mark your van as a camper
Solar panels
Opting for flexible panels instead of rigid ones can reduce the chances that someone might recognize your rig as a vehicular dwelling. However, flexible panels are a bit easier to remove (read: have stolen) than rigid panels.
Remember that you can charge phones, laptops, and portable power stations at places like coffee shops and libraries! If your power needs are minimal (think lights and maybe a device or two) and you expect to be in your van primarily at night, forgo solar panels altogether for a battery isolator or B2B charger.
Vent fans
A big vent fan sticking off the roof is one of the easiest ways to spot a campervan, especially if you've installed a bulky rain cover. Some vent fans, like the MaxxFan Deluxe, have lower profiles and built-in rain covers that protect you from the elements while keeping your living situation low-key.
Shower setups
I have a full shower in my RV, and I never use it. It uses up a lot of water, creates humidity, and, honestly, is just not the best use of space.
In a smaller, more stealth-friendly rig, you can expect the same issues from a built-in shower. Humidity, in particular, can present a problem if attempting to stealth camp, though showering and venting the rig before settling into your spot for the night can mitigate this.
Should you choose to save yourself the time, space, and headache of a built-in shower, gyms, solar showers, and truck stops are all valid places to find public showers while living the van life and can be a little easier to navigate while stealth camping.
Things you absolutely MUST include in your stealth camper build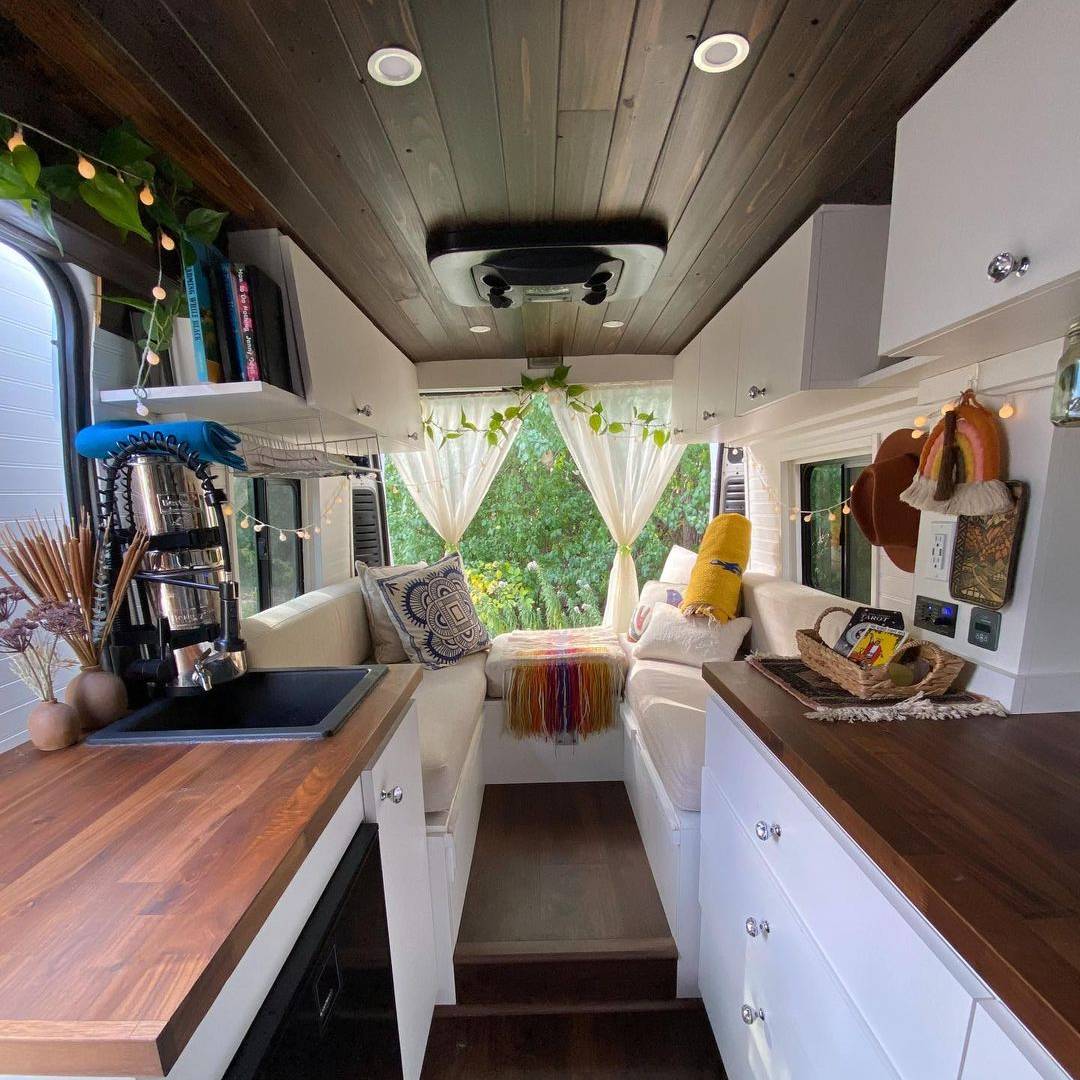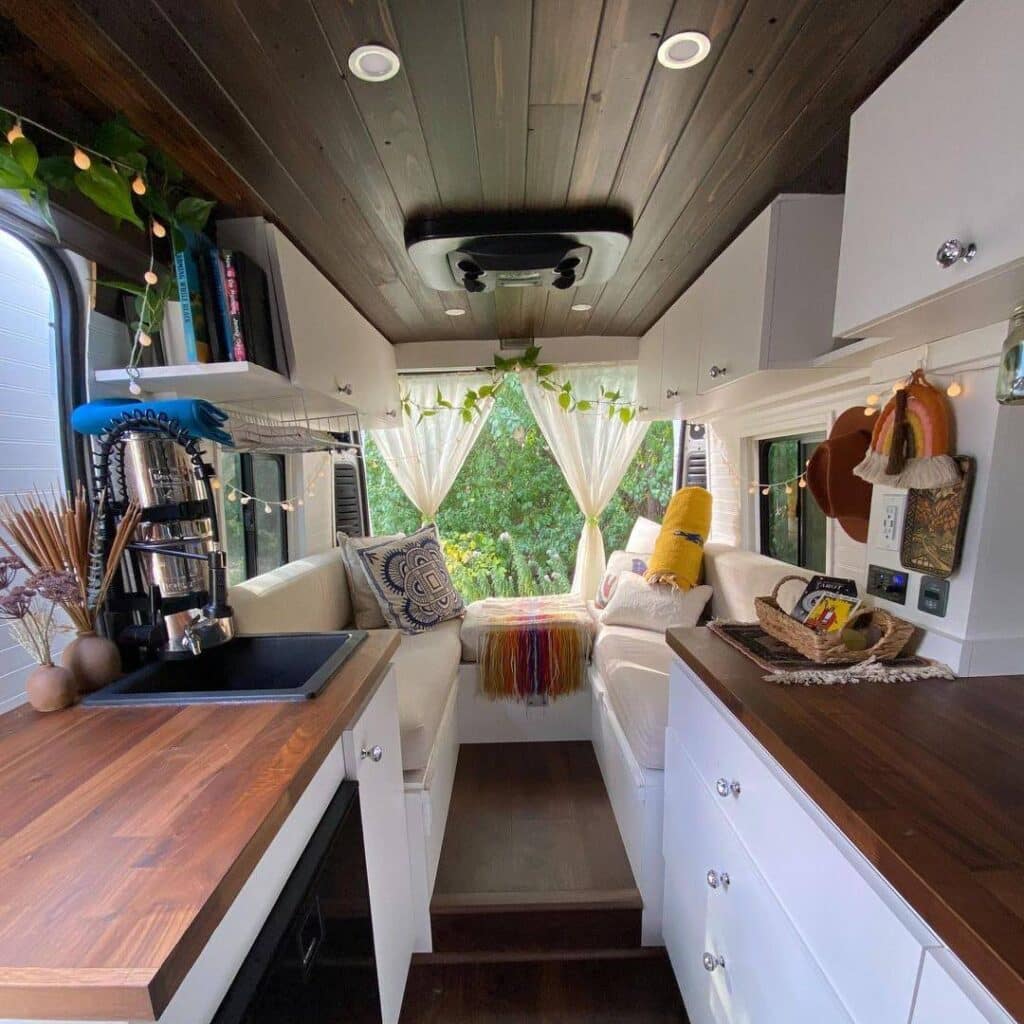 A toilet
If you plan to spend a lot of time in cities, you NEED to have a means of using the restroom inside your rig. Whether it's a $5 bucket and trash bag set up or a $1,000 Nature's Head, you need to be able to relieve yourself without leaving your rig once you've settled in for the night.
If you can't figure out (or simply don't want to deal with) a toilet configuration, consider camping near 24-hour gas stations, public parks, and late-night stores so that there's a toilet nearby in the event you need to relieve yourself.
Please do not piss on the sidewalk. Oh my god. It is 1) very gross and 2) not very neighborly.
Window coverings
Covering your windows so that no light gets out is an absolute necessity for overnight parking. Reflectix is a great option because it's completely opaque and easy to custom-cut to fit your windows. For around $30, you can get a roll and cover all the windows in your vehicle (Reflectix is reflective, so it's also a good idea to black out the side that will be facing the street).
Make sure that your window coverings are in place before you roll up to your urban campsite for the night, so you can go about your bedtime routine knowing that no one can peek inside your home on wheels.
Strong physical locks
Every nomad can benefit from the security provided by additional locks. But as a city camper, you're probably going to leave your vehicle in more highly trafficked areas than, say, your friend who sticks to dispersed camping on BLM land, making it much more important to protect your home from potential theft.
Selecting parking spots that don't sketch you out in the first place is crucial to security, but a strong lock can go a long way as a deterrent and barrier to theft.
Tips for Stealth Camping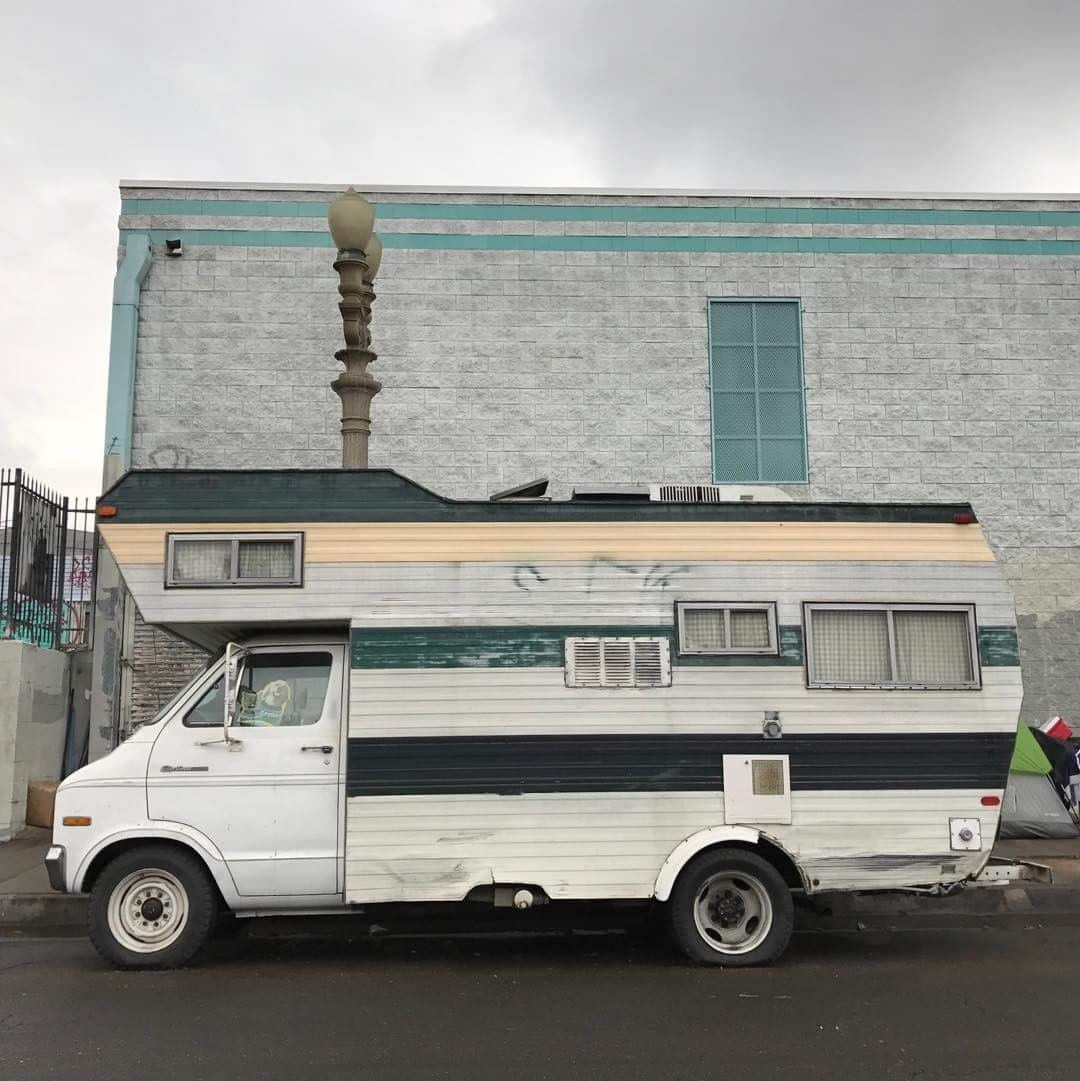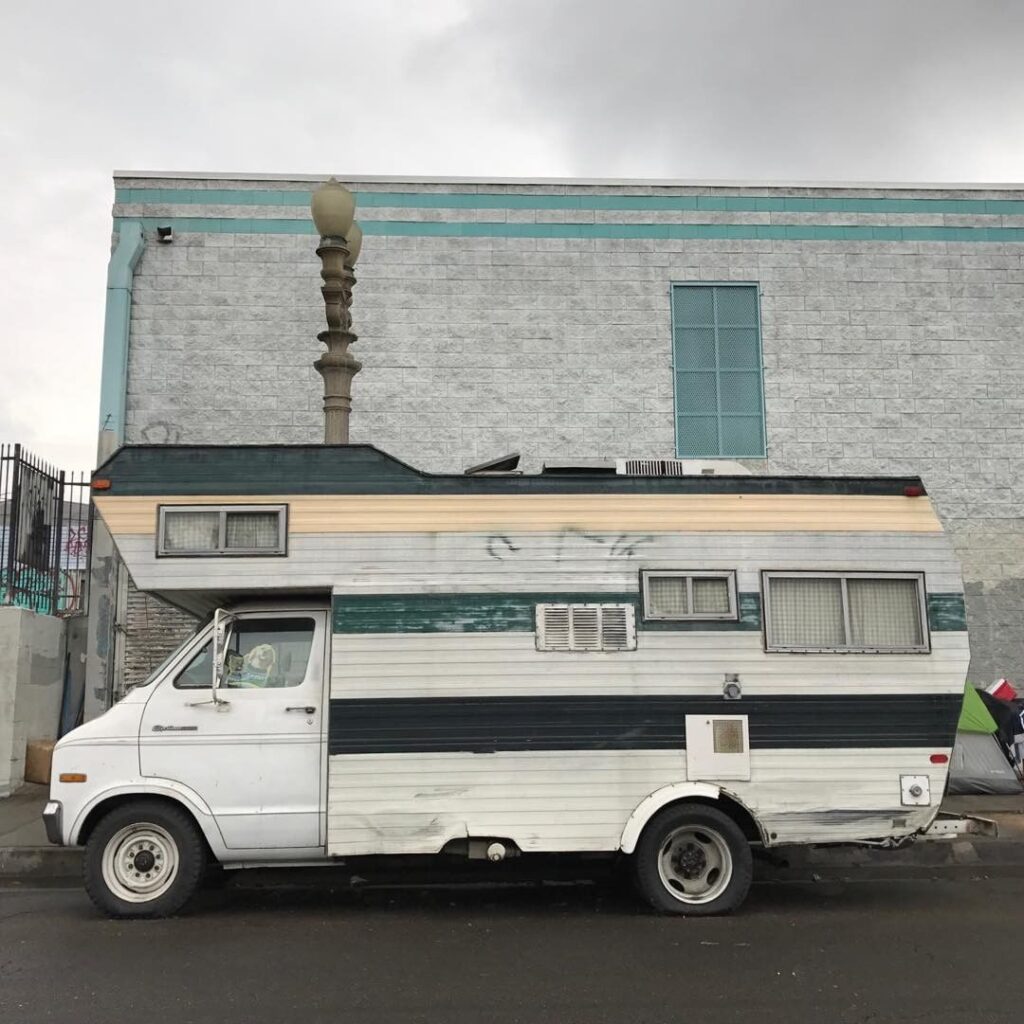 Stealth camping is pretty straightforward as a concept, but there are a few protocols and best practices to keep in mind.
Best Practices for Stealth Urban Camping
Remain self-contained
Spilling out onto the sidewalk is the opposite of stealthy. Setting up camp chairs, grills, and picnic tables in areas that are not explicitly designated for camping is a quick way to irritate your neighbors and be kicked out of a spot. Similarly, having your doors wide open is an easy way to let anyone that walks by know that you live in your vehicle.
You want to avoid making neighbors uncomfortable, and openly setting up camp is a surefire way to do just that. At the end of the day, stealth camping is camping on city streets, and you want to treat these areas with respect so that they remain available for other van lifers.
Don't disrupt the peace
Next to setting up camp in a neighborhood, disrupting the peace in any way is the next best way to piss off the locals and be asked to leave. Make sure to clean up after yourself and your pets, keep noise to a minimum, and generally be a considerate neighbor. If you behave respectfully, you're much less likely to blow your cover, which means you can keep that spot in your rotation.
Take inventory of your surroundings
Be sure you're not parked in any "No Parking" zones or on private property. Check for time-specific parking rules for things like street sweeping and trash collection. If you have a chance to scope out your stealth spot in the daylight hours, you absolutely should. Doing so can provide you with a more accurate read on the atmosphere, parking situation, and traffic volume of an area.
If you can't check out a potential parking spot ahead of time, take a careful look as you pull up, and, if you're still not sure, make a quick lap around the perimeter of your vehicle after arriving just to be safe. Keep your keys in a readily-accessible area so that you're able to make a quick and low-fuss exit if you need to, under any circumstances.
Arrive late, leave early
To help ensure that no one notices your presence, arrive late and depart early from a stealth camping site. If you have pets, take them on their evening walk before arriving at your parking space for the night so that everyone's ready for bed on arrival.
Finding Stealth Camping Spots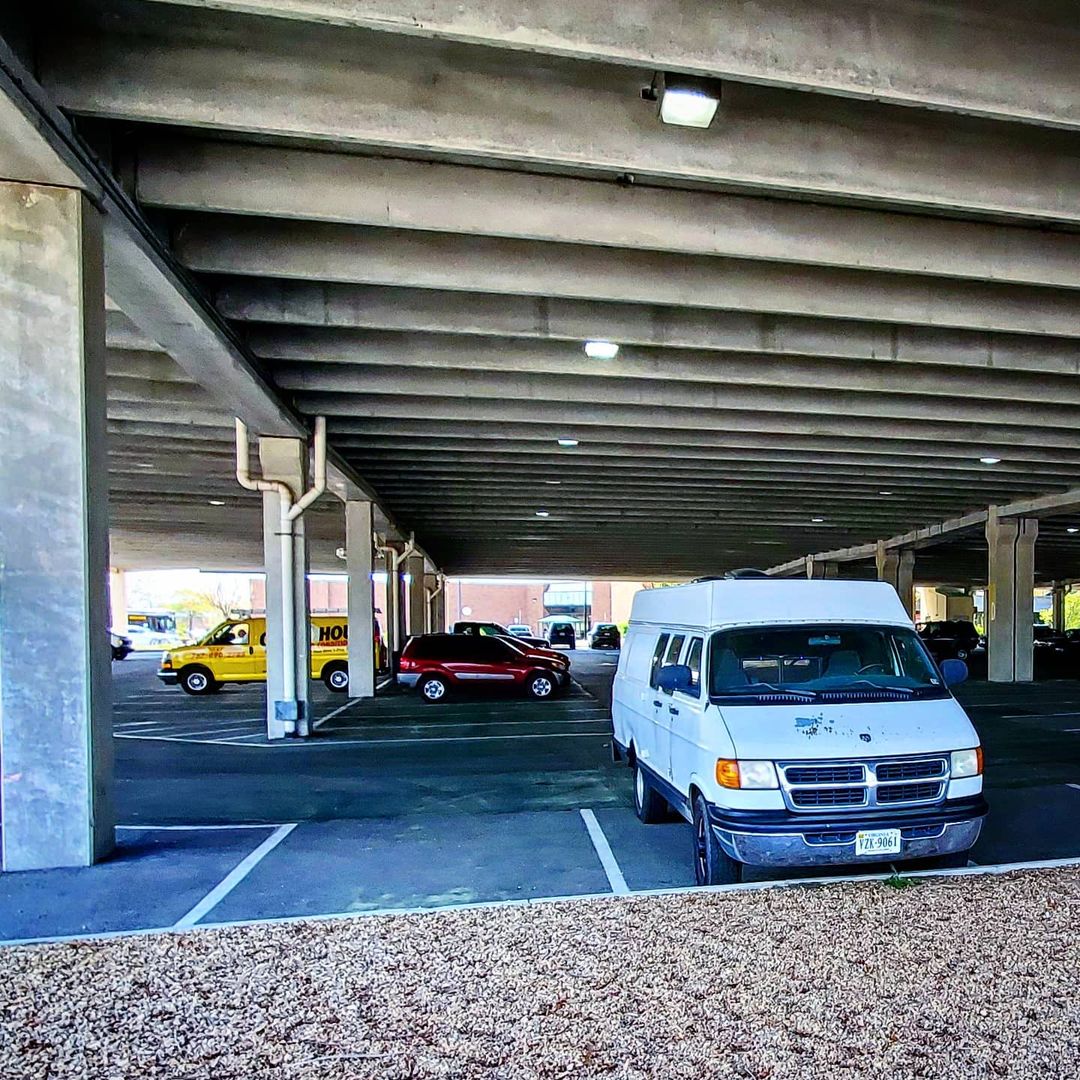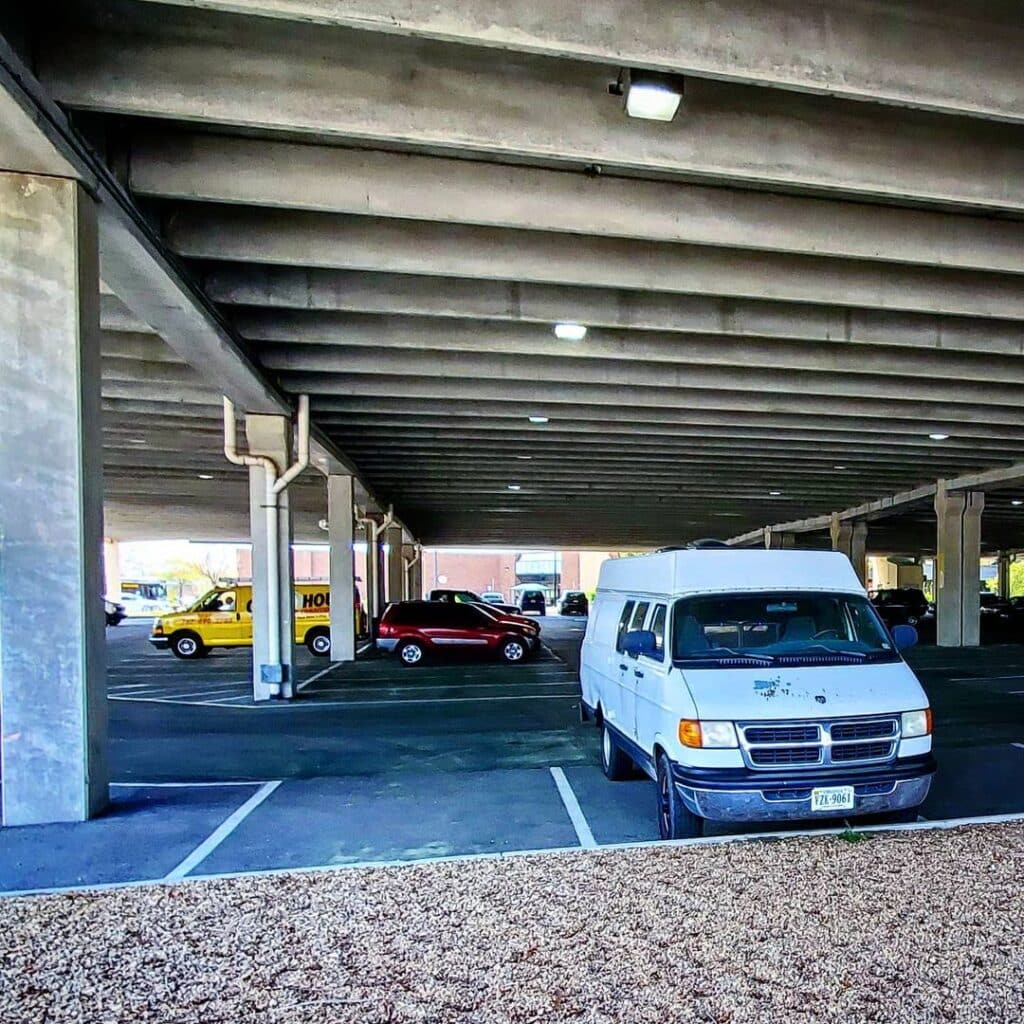 Finding overnight parking in cities is an extremely underrated art form. Luckily, it doesn't take much to master the craft.
First, check local laws related to overnight camping
Municipal guidelines and penal codes are great places to look and are publicly available. Search for terms like "public camping," "car camping," "encampments," "homeless," and anything else that seems relevant.
Many cities have rules that criminalize sleeping in vehicles. Legally, we can't tell you to sleep overnight in areas where this is the case. But if you find yourself NEEDING to stay overnight in a city where the law deems stealth camping illegal, it will behoove you to do the following:
Seek camping where parking overnight is almost undeniably acceptable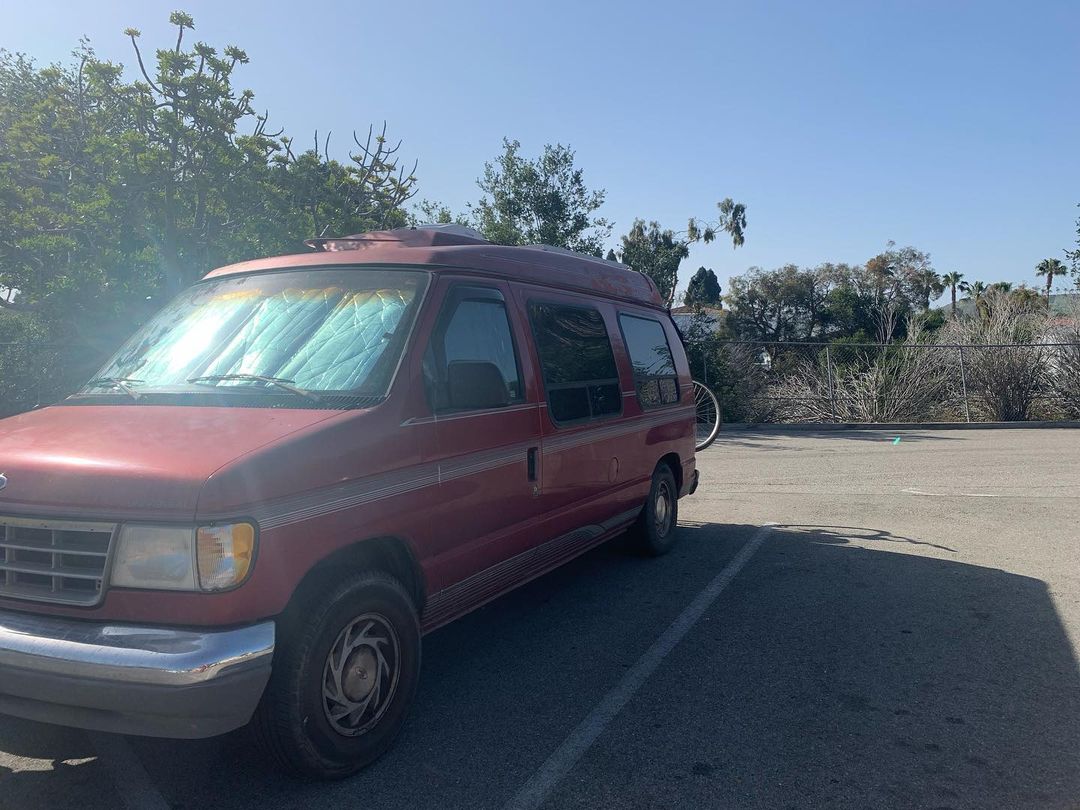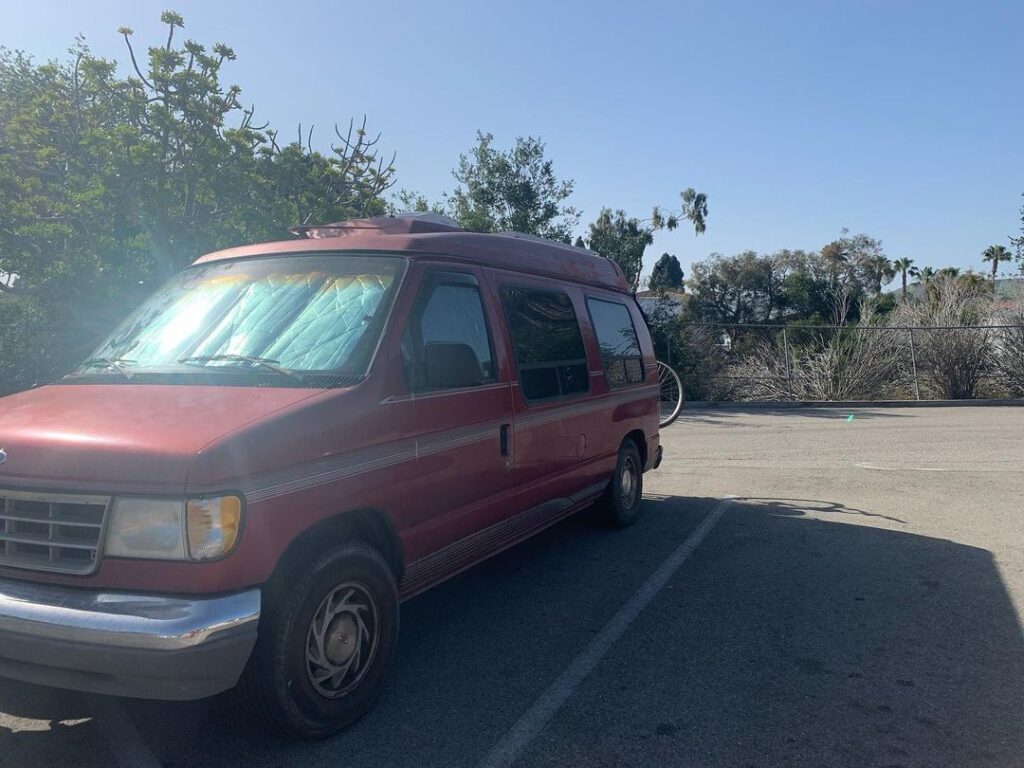 Think Walmart parking lots, grocery stores, truck stops, and rest stops. If you want to be dead certain that overnight parking is allowed, call the business in advance and ask. Another great way to determine if an area might allow overnight parking is to look for other vehicles. If you're the only car or van parked, it might be best to move on.
Map your options ahead of time
Finding overnight parking is an extremely underrated art form. Luckily, it doesn't take much to master the craft. Using the street view of your map app of choice can provide an on-the-ground view of the area, allowing you to navigate street parking with confidence. Also, if this doesn't yield any results that suit your liking, camping apps like iOverlander and websites like squattheplanet can provide community-aggregated data and feedback on the conditions and success of the urban camping spots in your chosen area.
Be mindful of where you're parking
Avoid parking in front of someone's house, or on private property. That means make sure the parking spaces you're settling into don't belong to a local business or private owner. Checking for posted signage and context clues can be helpful here.; if you're the only car in the area, perhaps it's not the free overnight camping spot you're looking for.
Minimize activity once you're parked
Once you've settled your stealth camper van into your parking spot for the night, stay inside. Don't exit unless you need to perform a quick perimeter check, and skip the midnight dance party.
Move your rig frequently to reduce suspicion
Try to give each of your spots a little breathing room. Don't return to the same spot more than a few times in a two-week period, and avoid sleeping overnight in the same spot for more than 2-3 nights at a time. And remember – arrive late, leave early.
Things to Consider When Choosing an Overnight Parking Spot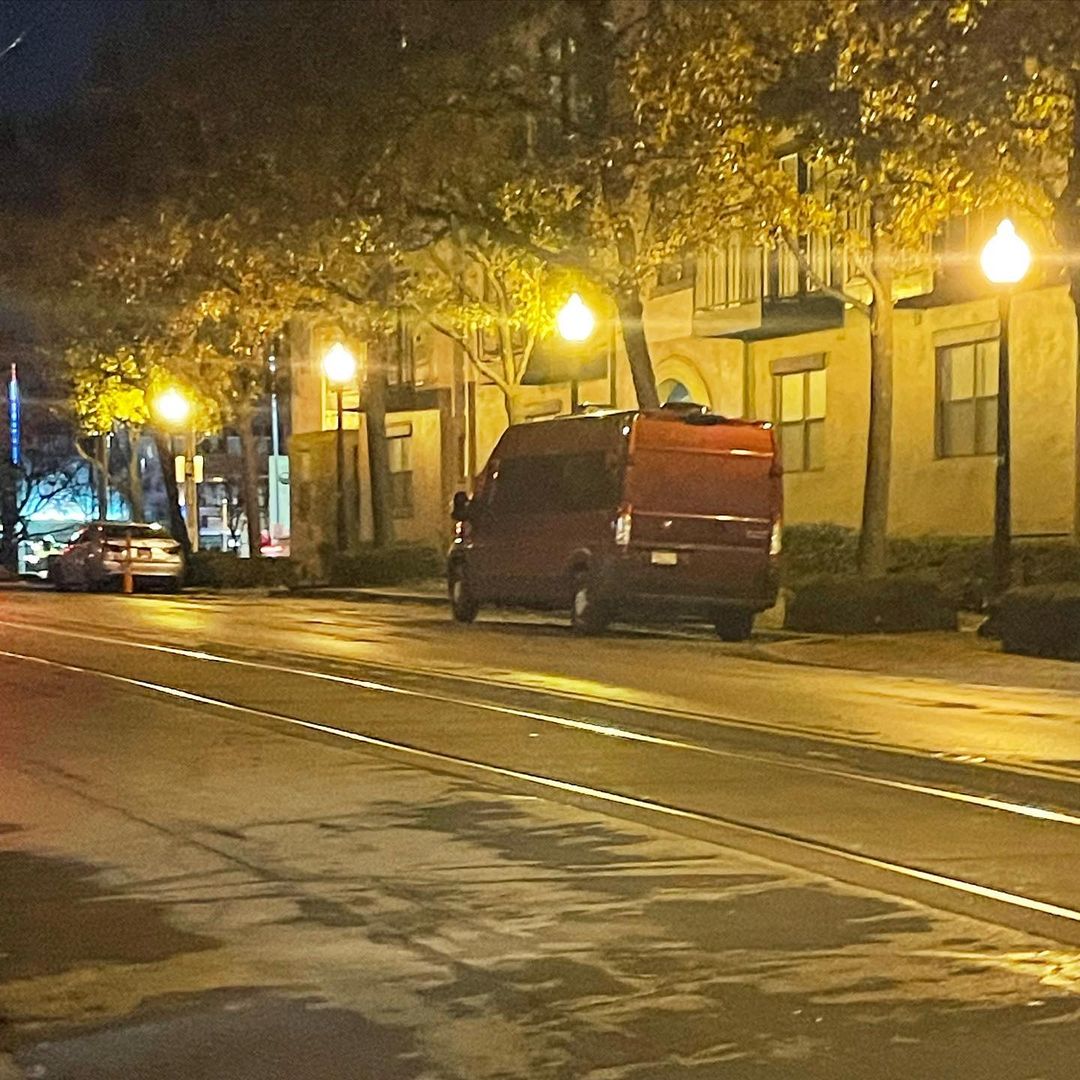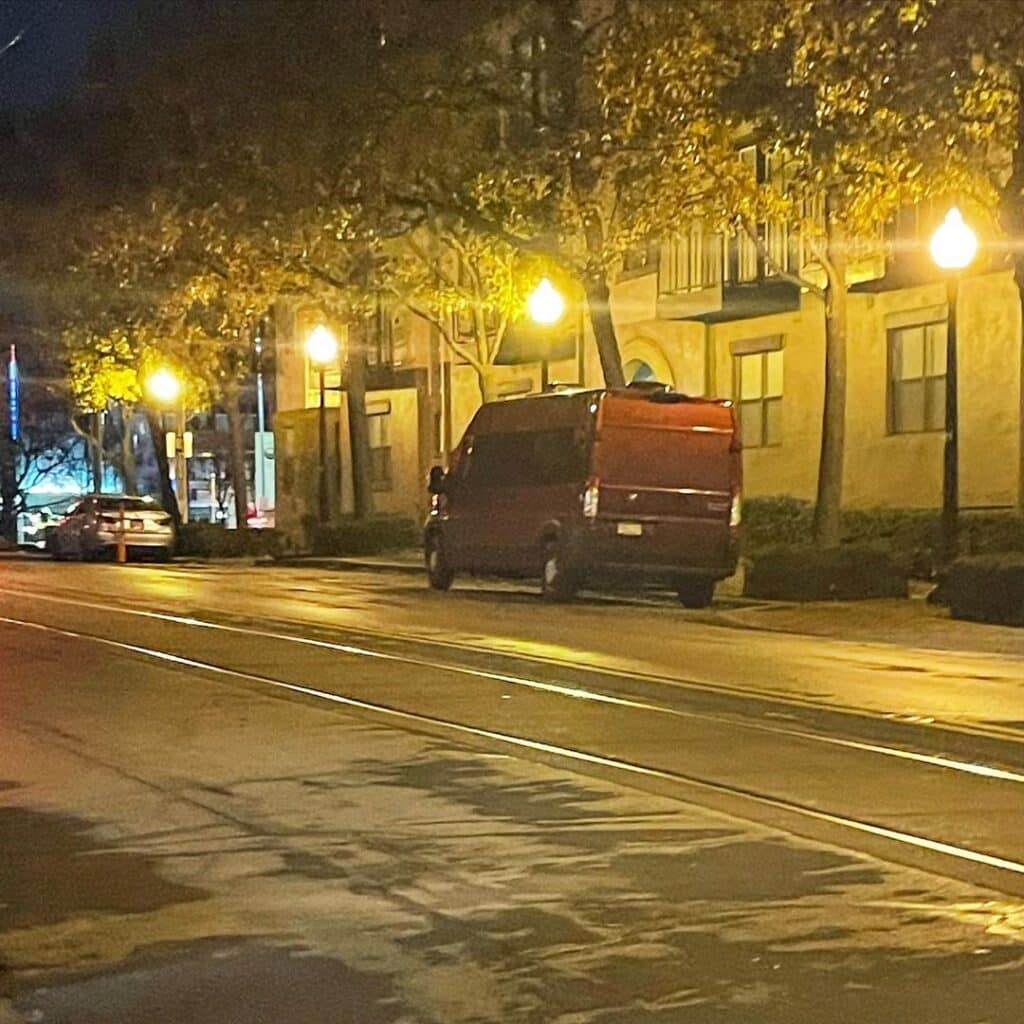 There are a few crucial details to look for when deciding where to stealth camp. Paying attention to these can mean the difference between a peaceful night's sleep and a stressful overnight stay.
Width of streets and traffic volume
It may not be the best idea to park on a busy thoroughfare, narrow road, or main street. Side streets, alleys, and nightlife hotspots are generally preferable.
Residential zoning/spacing
Are there a lot of homes on the block? Even if you're not in front of someone's house, many van lifers choose to avoid residential camping as homeowners can be hostile and unwelcoming, regardless of whether or not you're disrupting the environment.
Lighting and safety
This one depends on your comfort level. I prefer streets where folks tend to drive and walk by at all hours of the night because if something happens, it's more likely that someone will be around to report /witness it. Nightlife areas can be really good options for stealth camping, as vans and cars parked overnight aren't out of the ordinary.
Stick to public property
As a general rule, parking on private property is illegal. There are a couple of exceptions, one being if you are the owner of said property, the other being if you have express (often written) permission from said owners. Otherwise, stay off private property and stick to public streets. Dead-end streets, roadways next to parks, and industrial areas are all great places to find overnight parking.
Find multiple spots just in case one (or more) doesn't work out. I like to find at least 3-4 spots in an area, rank them in order of preference and visit them (either during the day on foot or in passing at night) in order until I find one that works.
Make sure you can make a speedy exit
Don't box yourself in or creep super close to already parked cars. In the event of a break-in, personal emergency, or police knock, you need to be able to leave without too much trouble. Boxing yourself (or other vehicles) into a spot sets up a situation where that can be difficult to do. Making the parking situation awkward for other people can also draw unwanted attention to you and your van.
Backup Plans if Stealth Camping Doesn't Work Out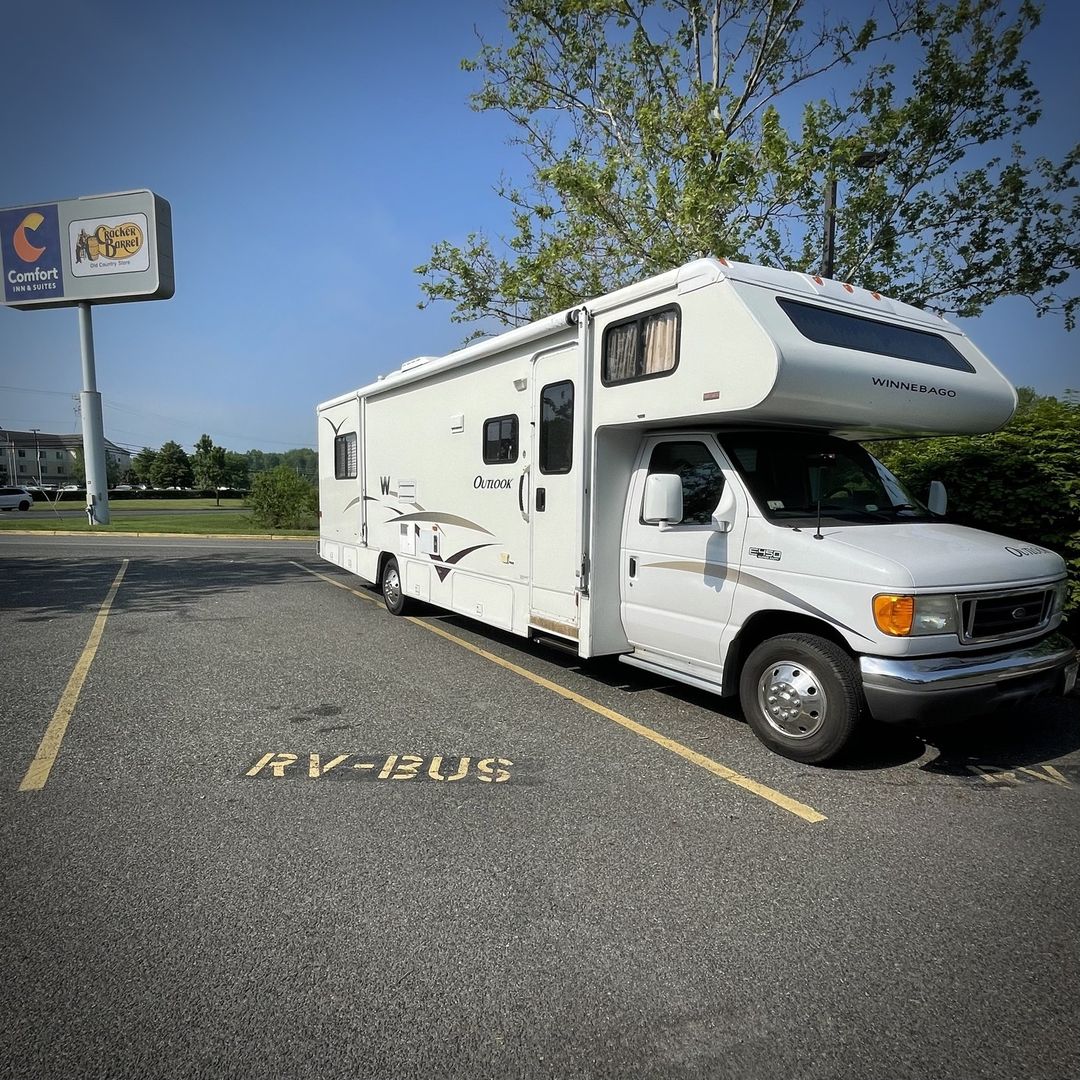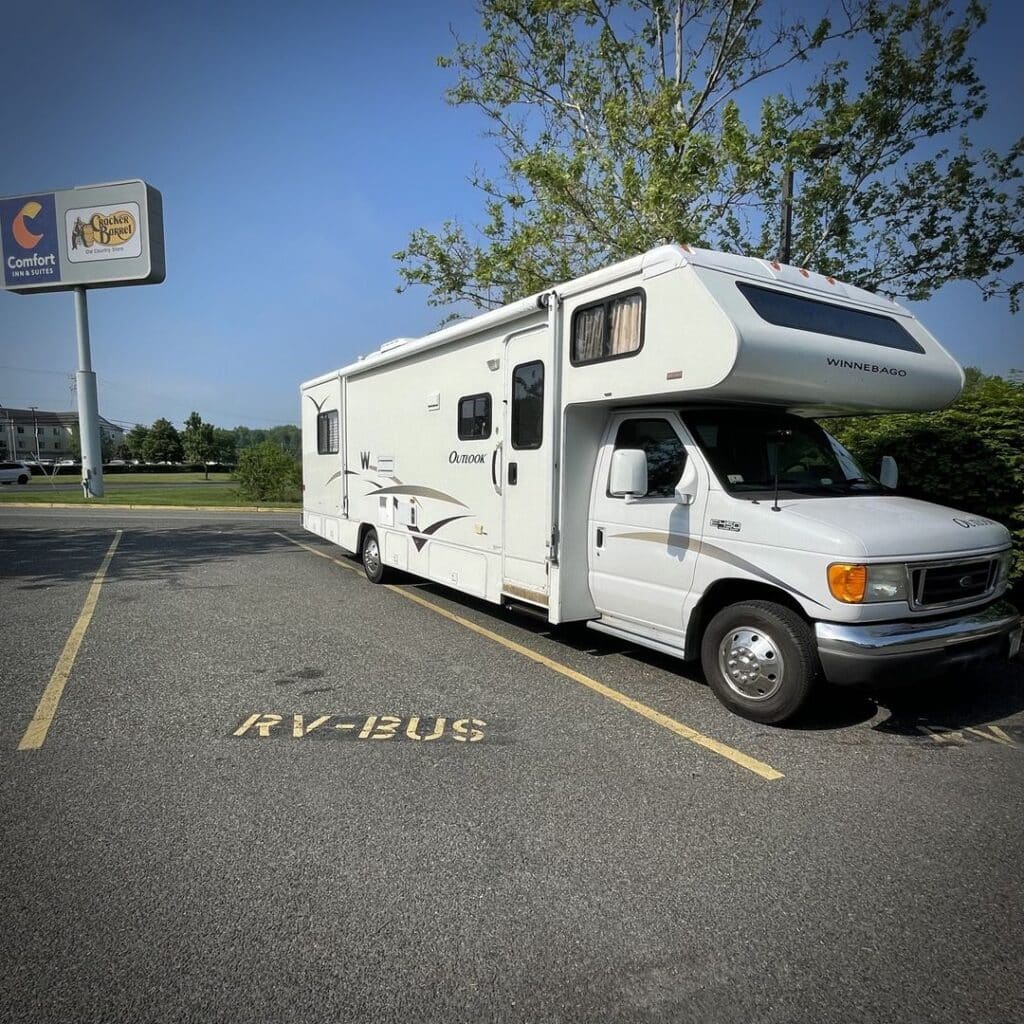 It's not always realistic or possible to stealth camp in an urban area. Some cities perform periodic sweeps of parking lots and city streets, change legislation, or increase policing. Sometimes no matter how much planning you put into it, the spot doesn't feel right when you pull up. In my experience, it always pays to have a working knowledge of places where it's generally acceptable (and certainly not illegal) to park overnight.
The spots below are all solid options, though it never hurts to confirm with management (either in person or over the phone) before settling in.
Retailer parking lots
The parking lots of Walmart, Sam's club, Cabela's, and Camping World are all good places to consider, and some even have an area designated for folks who are parking overnight. Look for groups of large trucks, RVs, and other cars parked somewhat close to one another for a good idea of where this might be.
Cracker Barrel
This restaurant chain is notoriously friendly to overnight campers, with a portion of the lot designated for overnight camping. Cracker Barrel can serve as a great and comfortable option, especially in areas where dispersed camping is hard to come by and city street camping isn't possible. Bonus – breakfast in the morning!
Truck Stops
Truck stop chains like Flying J, Pilot, Loves, and TA, usually allow travelers to sleep for the night. They also have 24-hour bathrooms, and sometimes even showers.
Casinos
Many casinos have a truck and RV parking lot available and are good spots to find free parking with 24-hour bathrooms.
Parking lots at 24-hour gyms
Gyms and other all-night establishments can be easy places to sleep overnight without being detected.
Rest areas / Rest stops
Overnight parking at a rest stop is generally allowed, though some only allow it for a few hours. This varies by state, so be sure to check before you tuck in for the night.
Church parking lots
The Lord and His people are, at least historically, relatively welcoming to wayward travelers, making churches a great place for overnight camping. Maybe not the best move on a Saturday night, though.
Hardware store parking lots
Some of the best free campsites are Lowe's and Home Depot stores, especially when there's a quick job or fix you need to perform on your camper van.
Hotel parking lots
When it comes to places to park overnight, hotel parking lots are a community favorite. They're well-lit, there are generally a lot of cars parked overnight anyway, and it can be difficult to determine who is a guest and who's just passing through. Aim for mid-tier hotels for the best odds of going unnoticed.
Apartment Complexes
Personally, I've never stealth-camped in an apartment parking lot. But they can be ideal for many of the same reasons as hotels. There is, however, there is at least a vague level of familiarity around the vehicles that frequent an apartment complex that doesn't exist at hotels.
Should you choose this route, scope out visitor-designated parking and be sure to leave early enough that residents don't notice your presence.
Read More: 11+ Legit Places to Park Overnight When You Live in a Vehicle
Dealing with the Dreaded "Knock"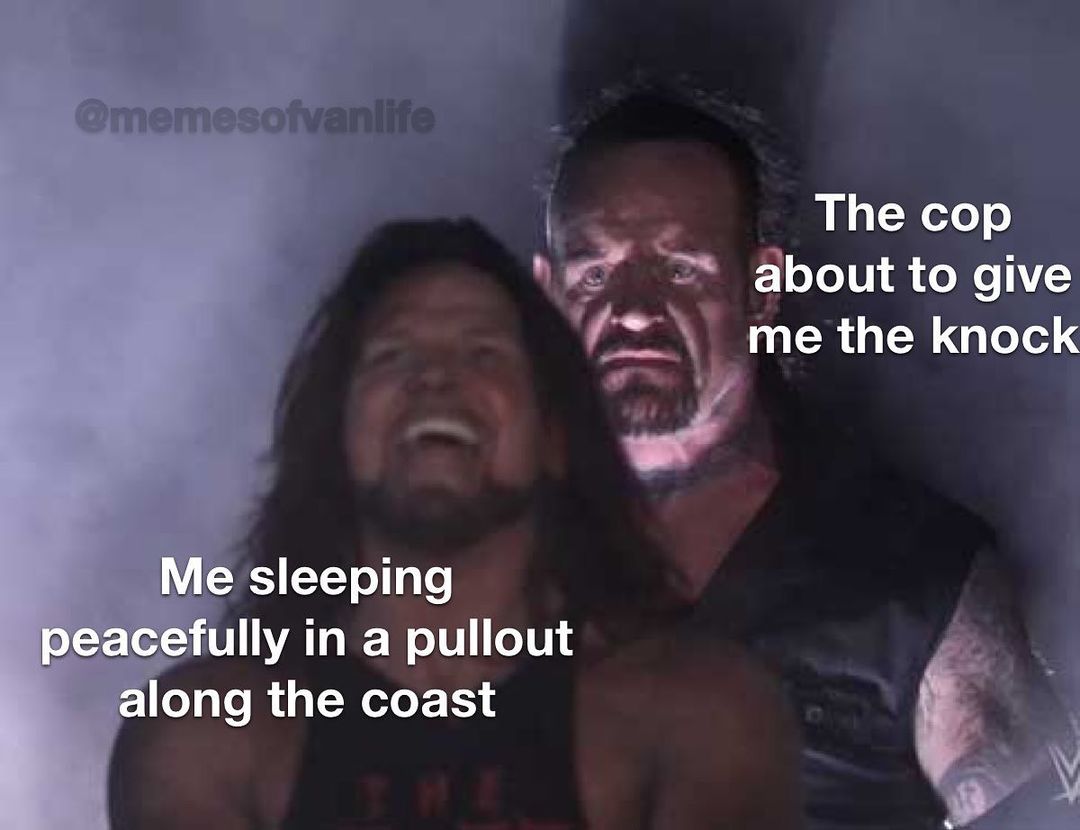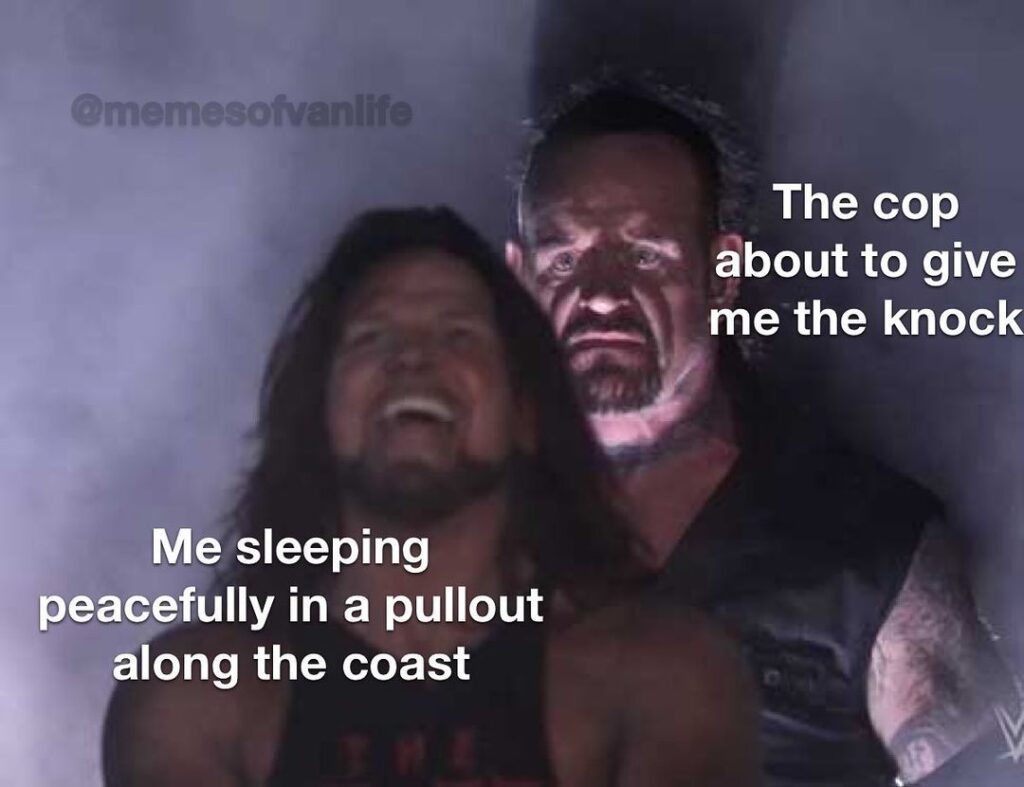 No matter how well you follow all of our advice in this article, there's always a risk that you'll get a knock from police in the middle of the night. Here's what to do if that happens.
Interacting with police
Keep your cool. If it's a first offense, you're not that likely to get a ticket. Most knocks are warnings, with officers asking you to relocate. That does not mean that you will not get a ticket, just that it's probably not the first line of action.
If you receive a knock, do not open slider doors or any primary entrance into your living quarters.
Instead, climb into the driver's seat, partially roll your window down and address the police through it. If they question why you're sleeping in your vehicle, answer honestly. Explain yourself, but not too much. A simple "It got late, and I didn't want to risk falling asleep at the wheel" is more than sufficient for most situations.
If you're asked to relocate, calmly and swiftly comply with directions/requests. Don't make too much fuss about it. You might even ask for recommendations for places that are more suitable.
For the love of all that is holy, do NOT lie to the cops.
If they ask if you live in your van, tell them you're traveling (whether you disclose that it's full-time or not is your call) or that you're on your way to [insert destination].
This advice is not meant to be taken in a "respect the boys in blue" way, either, but in a "you can absolutely be arrested for falsifying information or impeding investigations" way. Which is a situation that can go south quickly. This information is especially pertinent for Black and/or visibly "othered" travelers.
Stealth Camping FAQs
Why do people want to stealth camp?
There are many reasons why you may consider stealth camping. If you can't afford rent where you live, stealth camping is a way to stay near your job or family while enjoying the benefits of living out of your vehicle. Also, if you're passing through or visiting a city, it's not always feasible to find wild camping nearby, or to pay for a campground. Stealth camping allows you to sleep where you're visiting.
Is stealth van camping legal?
The legality of stealth camping heavily varies by location. It pays to research laws and options before traveling to an area, but the reality is that many areas prohibit sleeping in your vehicle. Towns and cities near beaches, mountains, and other outdoorsy destinations tend to be more aware of stealth camping and may be more willing to enforce any laws. Areas where van camping isn't on the radar as much might be easier to squeak by, or may not have specific prohibitions.
What happens if you get caught stealth camping?
If your cover gets blown, you'll likely get a knock on your van from law enforcement. If this happens, be polite and respectful. They will typically ask you to move your van, and if they do just move on without arguing. In rarer cases, you may get a citation of some kind.
What's the best van for stealth camping?
Newer vans like the Mercedes Sprinter, Ram Promaster, and Ford Transit tend to be the most popular vans for stealth camping. These stealth vans are common so they blend into the background, and they make great bases for van conversions. However, you can also stealth camp in older vans, minivans, and even cars.
Where can you sleep while stealth camping?
Places like industrial areas, nightlife areas, big box stores, hotels, parks, dead end streets, truck stops, and 24-hour businesses like gyms are all great candidates for your next stealth camping spot.
Is it okay to sleep in a hotel parking lot?
The hotel most likely does not want you there, and it may not be legal. However, hotel parking lots can be a good place to blend in while sleeping overnight. If you get caught, you may be asked to leave by hotel management or law enforcement.
Can you stealth camp at National Parks?
National Parks typically have paid campgrounds and are overloaded with visitors, so they don't want you stealth camping within the park itself. However, there's usually public land run by the Forest Service or Bureau of Land Management just outside of every National Park. BLM Land and National Forests are prime spots to find free camping when visiting National Parks.