Electric vans are blasting through the market for fleet delivery vans, with companies like Amazon and Walmart betting on electric vehicles to reduce their carbon footprint.
You might wonder, "Does this new generation have the potential to be an excellent platform for electric camper vans, too?"
Mercedes Sprinter, Ford Transit and Ram Promaster have all announced electric versions of their full-sized cargo vans, setting the stage for transitioning to electric campervans for van life. Several startup companies are also developing EV cargo vans, and we thought it would be fun to see what's coming.
Our roundup of electric vans explores what's currently on the market and whether they're a good choice for a campervan conversion. We also sneak a peak at innovative new models from upstart manufacturers poised to reshape the van industry – literally!
Are EVs Ready for Van Life?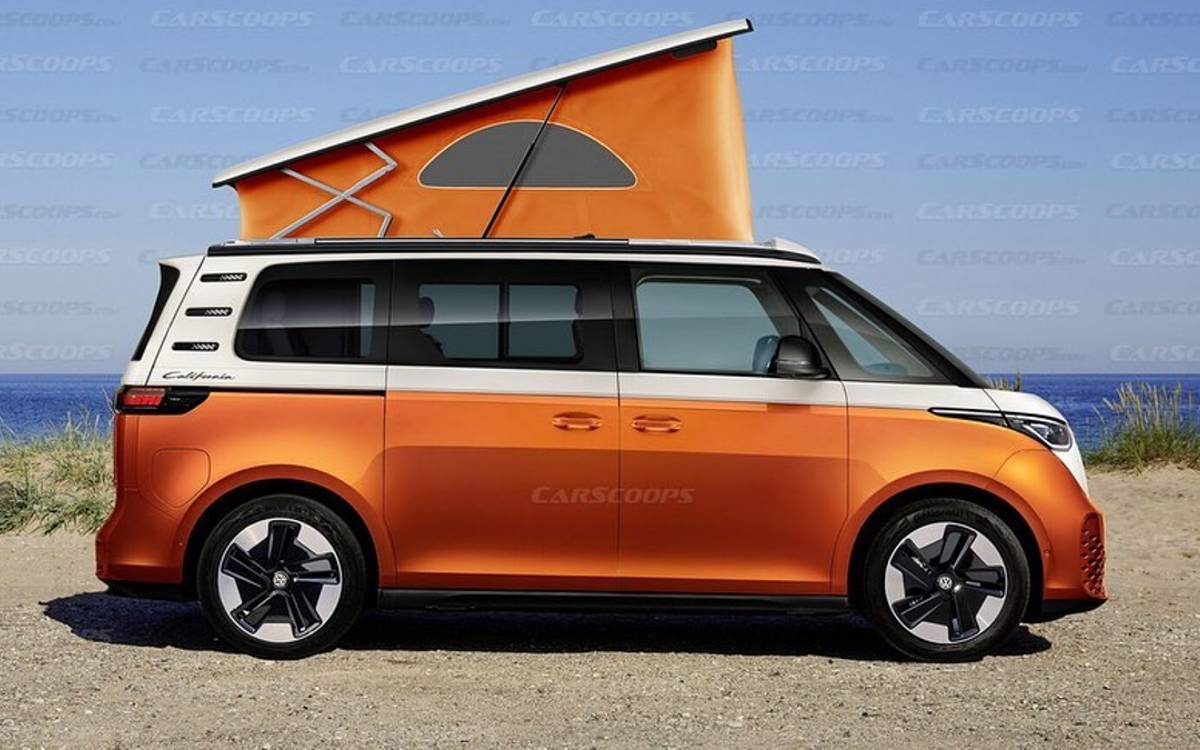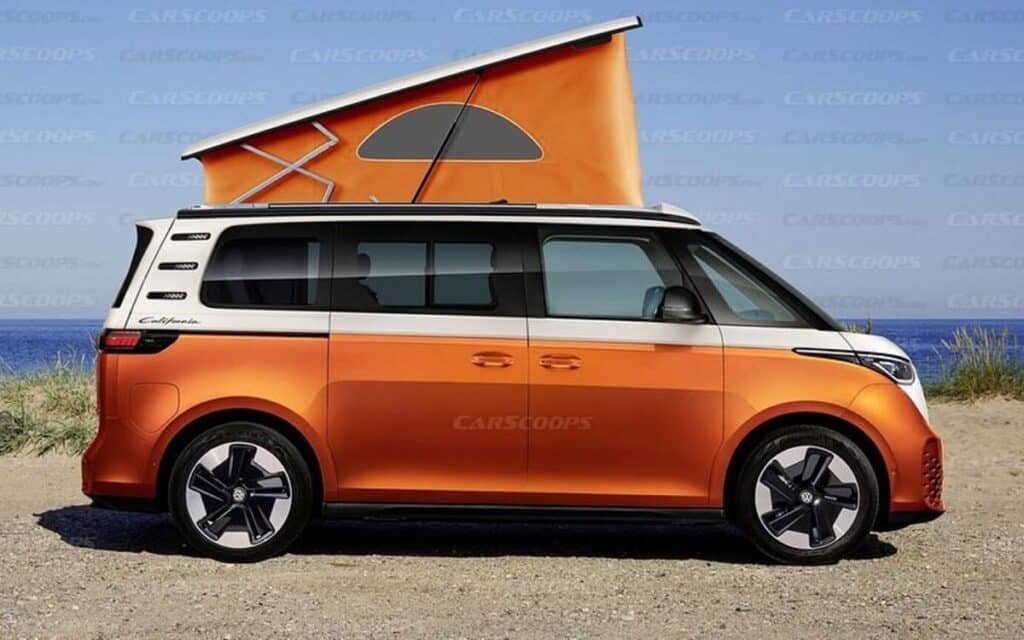 Looking for an environmentally friendly, zero emissions, electric camper van?
In the RV world, companies like Winnebago are testing the waters with concept vehicles targeting the market for electric campers and motorhomes. Electric RVs (e-RVs) may be the future of campervans, returning campgrounds overrun by noisy generators back to the silence of nature.
DIY van lifers can jump on the trends by building their own electric campervan. But should you? Are these EV vans ready to head into the wild?
Electric vans have several advantages, and one big drawback: range. The term "range anxiety" has nothing to do with fear of renegade prairie wildlife. It's the fear that your EV will run out of juice before you get where you need to go.
This could be especially problematic for electric campervans if the battery fades far from a charging station. Thankfully, EV manufacturers – especially those designed for the local delivery market – are addressing this issue to provide all-day power.
Actual range will depend on things like speed, the weight of your camper van build, and your driving habits. Some EV vans can go 150 miles before they need a charge. Others are capable of over 230 miles in testing.
Electric Vans vs Gas or Diesel Vans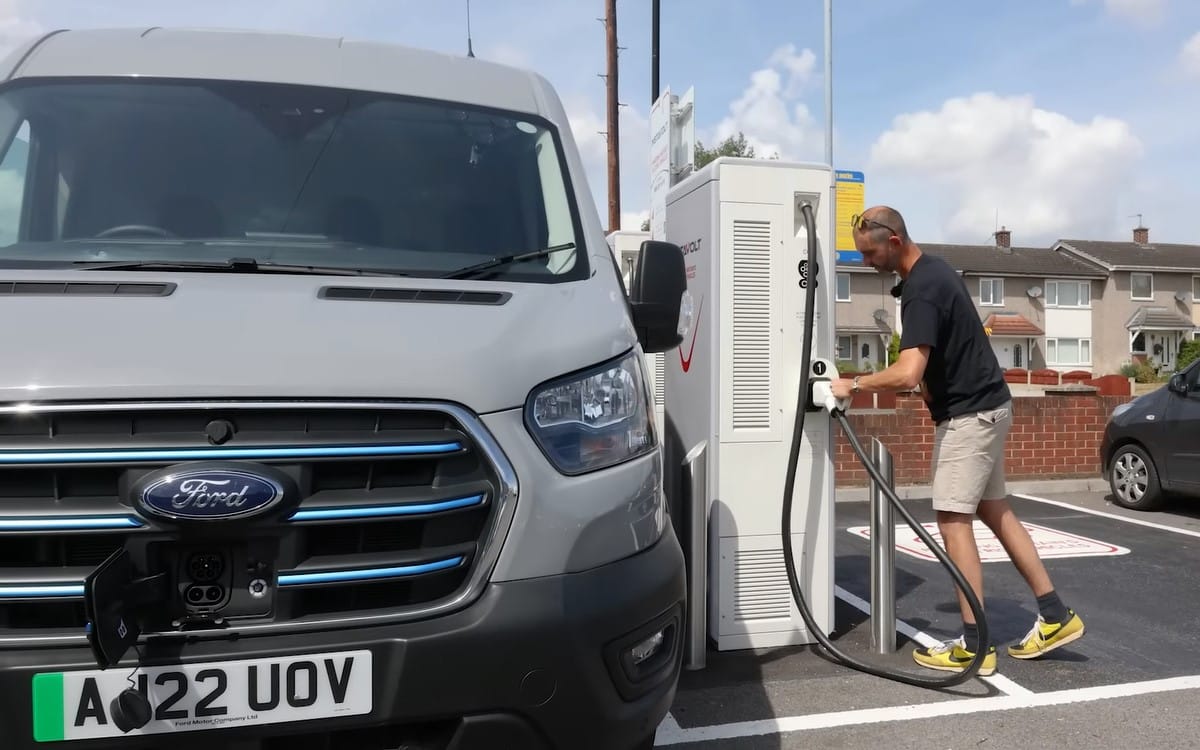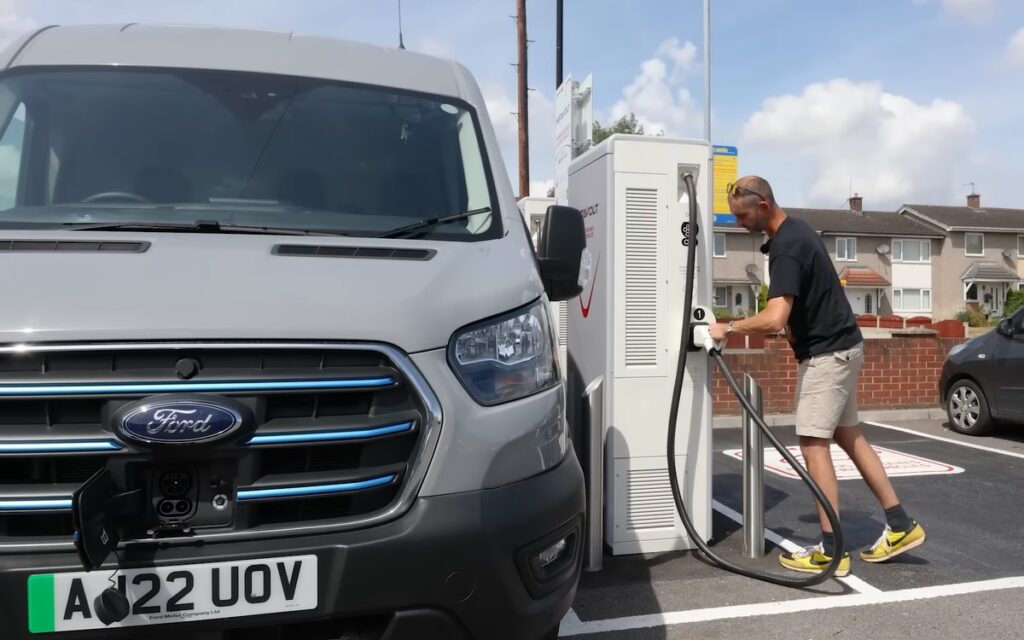 Ditching an internal combustion engine for an electric motor allows for creative design. New battery technology allows for battery storage under the floor and an all-electric powertrain centered on the rear axle frees space up front. These innovations give designers more flexibility to reimagine how a van should look.
Some models have much lower floors, making getting in and out easier. Others have innovative door designs, slick interiors, and cutting-edge electronics. Many EV models are space-age transporters offering expansive views through the front (see the Canoo, below).
Electric Vehicle Safety
The weight of EV batteries – and the vehicle overall – is raising some debate about the safety of EVs. According to Green Car Reports, "current EVs generally weigh hundreds if not thousands more pounds than comparable internal-combustion models due to heavy battery packs that might compromise road safety."
Heavier electric vehicles accelerate faster (and more quietly) than traditional models, increasing the potential for accidents. Distracted drivers, pedestrians, and cyclists can be a lethal combination.
If you turn an EV into a camper van conversion, you'll need to adjust your driving habits to avoid safety risks.
Maintenance Costs of Electric Camper Vans
You can expect an EV to have lower maintenance costs than a gas or diesel van. You won't need regular oil changes or air filter and timing belt replacements. But there is a wear item that costs more: those EV-specific tires.
The extra weight of an EV puts more wear and tear on tires, so you'll probably end up replacing them more often, especially on electric camper vans that rack up lots of miles.
Without scheduled maintenance, you might forget to rotate and balance your van tires, so add a reminder to your calendar for regular tire care. It could save you money and aggravation in the long run.
Should You Buy an Electric Campervan Now, or Wait?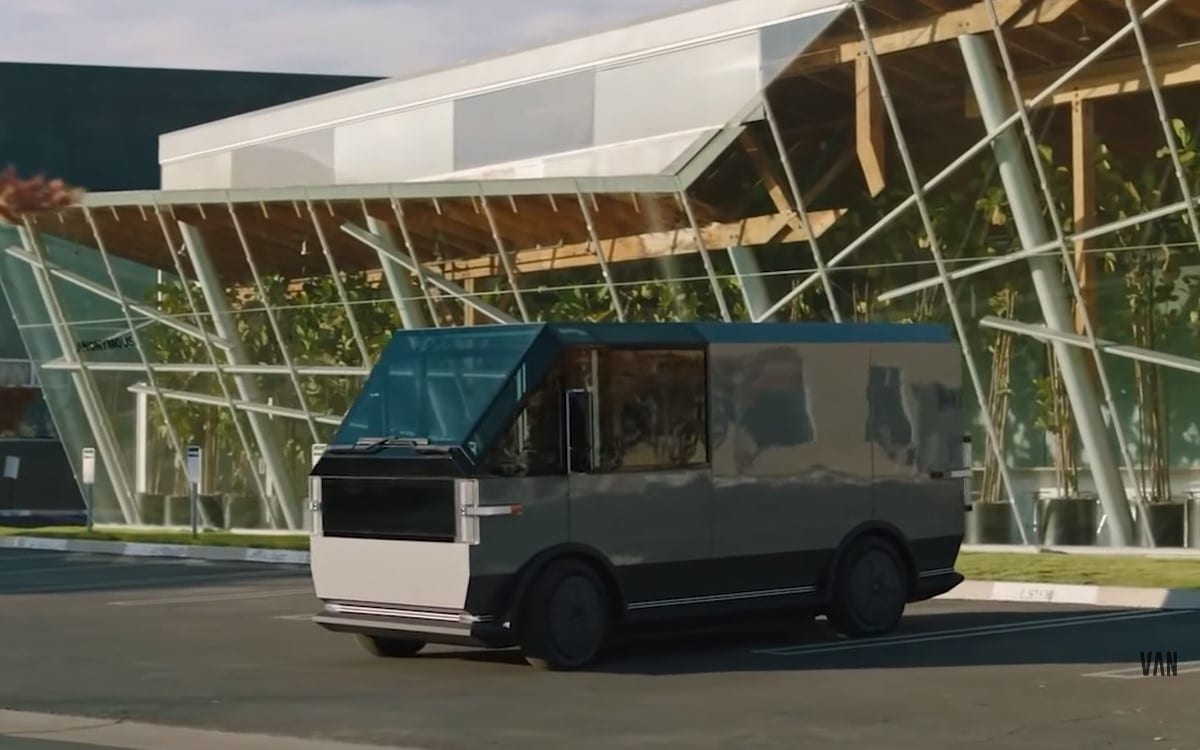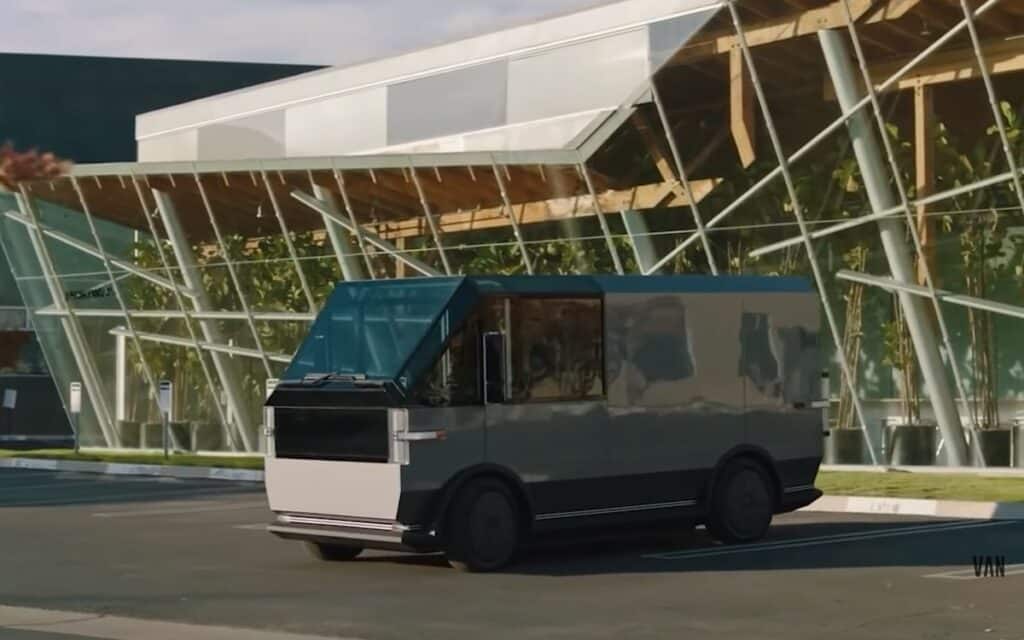 Is now the right time to buy an electric van for your camper van conversion? It could be if the model you want is available and you can get your hands on one. With many new models coming to market over the next year or two, waiting could also pay off.
Increased competition may benefit you as prices of EVs overall come down. New models and innovative new manufacturers promise to change the landscape. If you buy an EV van from a tried-and-true company like Ford, Mercedes, or Ram, you could wish you'd waited when something super cool hits the market.
How to avoid EV camper van FOMO? Study our list of up-and-coming electric vans, then decide.
13 Electric Vans Worth Watching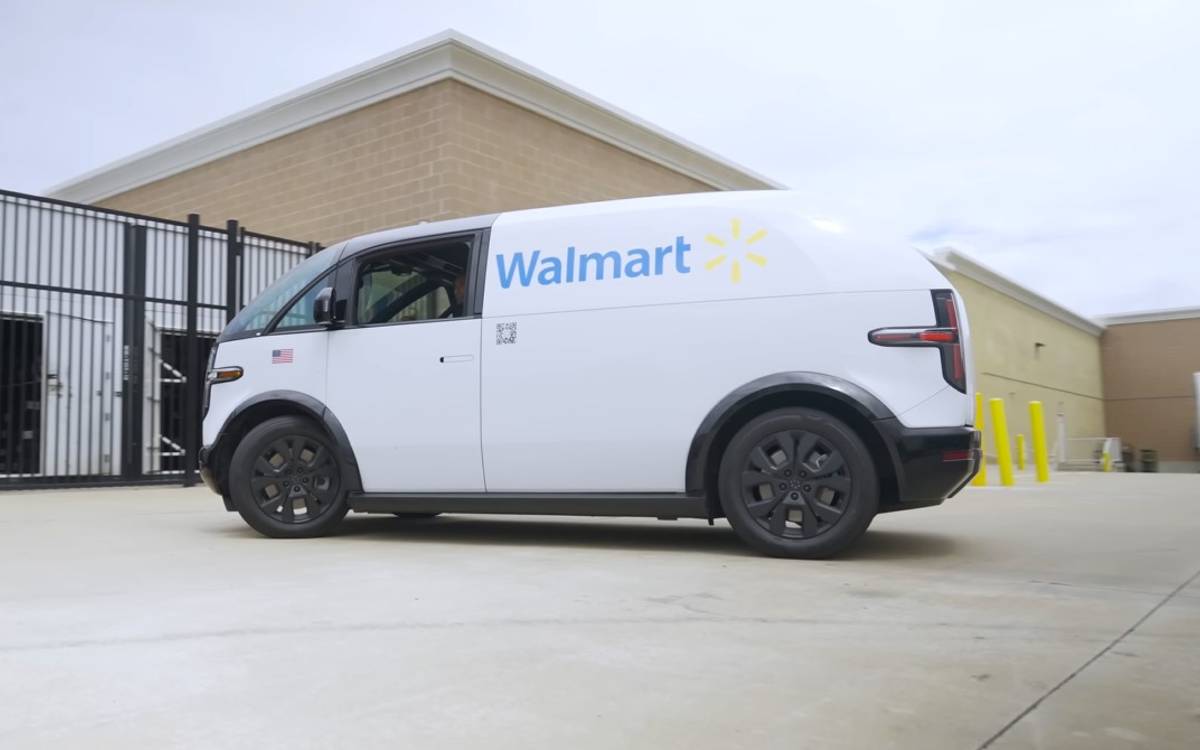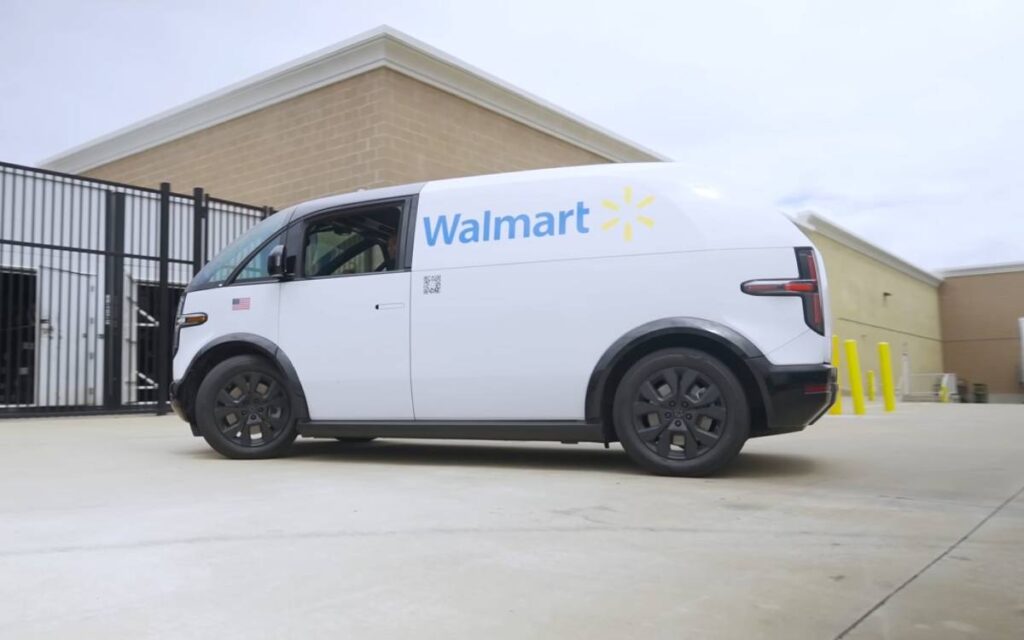 When I started exploring electric vans, it surprised me how many there are. From established van brands to new upstart companies, EV vans are riding a wave of innovation that will eventually change how we look at van life… eventually.
While some electric vans are already on the market, others are in the works. Still more are little more than big ideas pinned to the drawing board. The industry will shake out a few start-ups along the way, and by 2026 the electric van landscape will probably be completely different.
Electric Vans from Established Brands
1. Mercedes eSprinter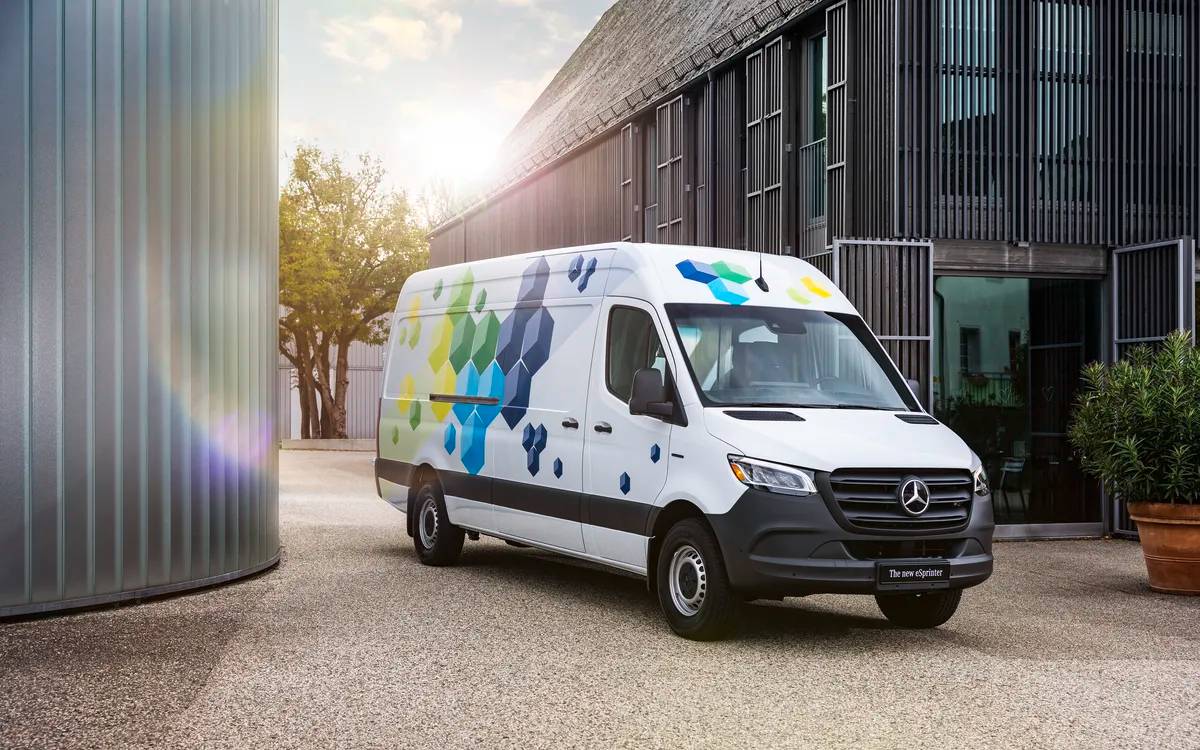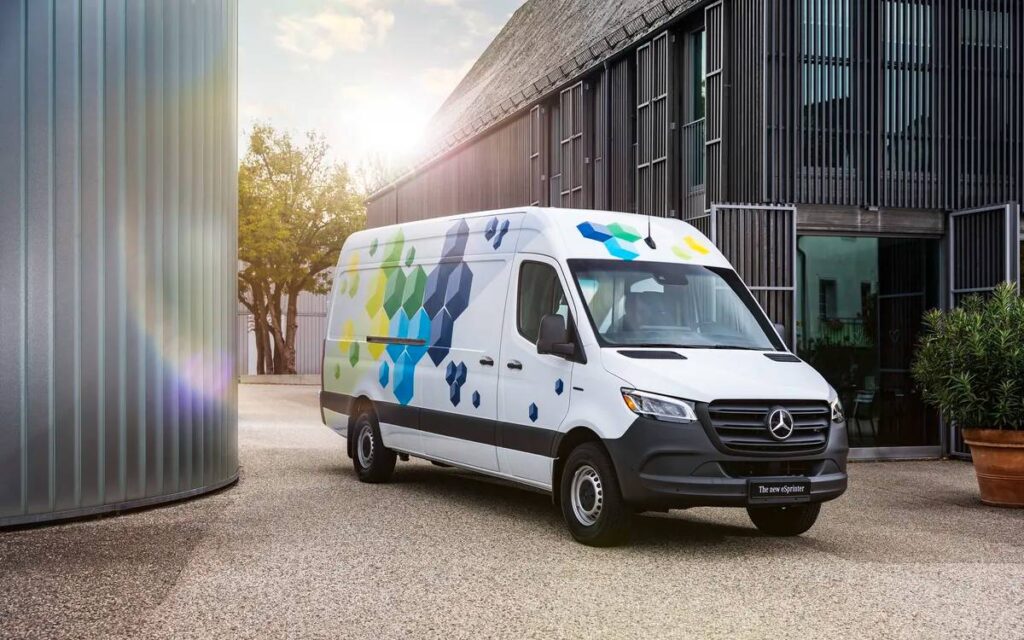 eSprinter van from Mercedes Benz appeared in Europe in 2019 but wasn't available in the U.S. right away. It had a very limited range and thus wasn't really suitable as a camper van. Now Mercedes plans to debut the 2024 electric Sprinter for the North American market.
Manufactured near Charleson, SC, and arriving in mid-2023, the eSprinter will have a much greater range, potentially reaching 300 miles on a single charge. Mercedes will offer the eSpriner with three different batteries with a usable energy capacity of 56, 81, or 113 kWh.
The eSprinter comes in a choice of two power levels, for 100kW or 150kW output. It can be charged via either AC or DC. Its top charging rate of 115 kW will get the battery from 10 to 80% charged in roughly 42 minutes.
To keep your eSprinter humming, you can access over-the-air software updates. You'll also enjoy a voice-activated entertainment system that was unavailable for gas or diesel Sprinter vans.
Pricing for the 2024 eSprinter is expected to start around $55,000.
The Sprinter van is one of the most popular options for a van conversion, and the eSprinter may dominate the market for electric campervans.
2. Ford eTransit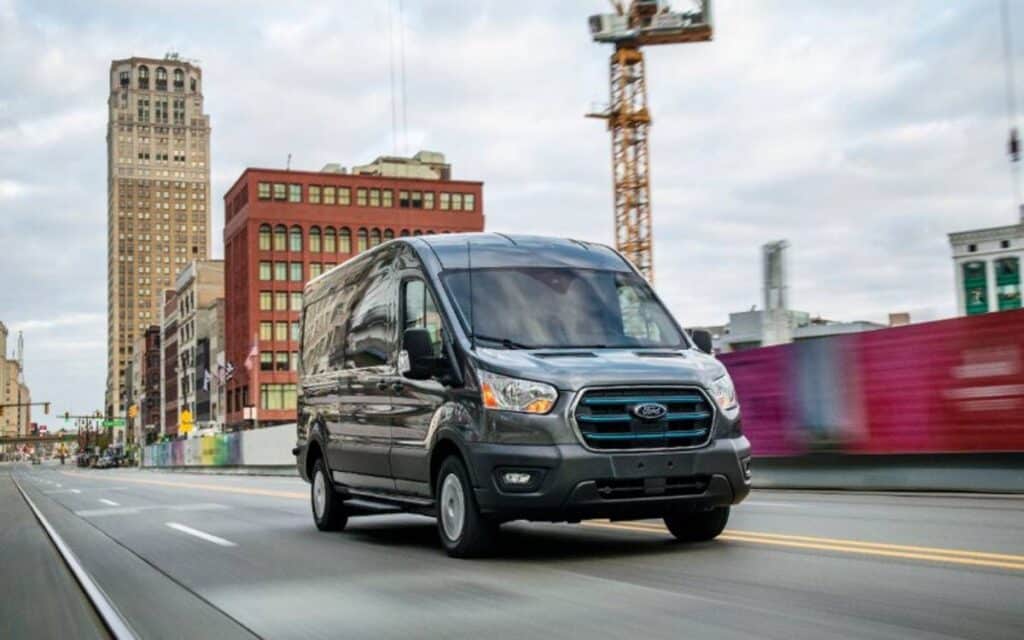 The rear-wheel drive Ford eTransit launched in 2022 launched as the first large electric cargo van in the US. Based on the now-iconic Ford Transit, motorhome manufacturers like Winnebago adopted the eTransit van as a platform for electric Class B campers.
The 2023 version comes in three lengths and three roof heights, giving buyers plenty of choices for building an electric camper.
The estimated range varies from 126 miles for the low roof to 109 miles for the high roof. That's much less than the eSprinter, which might be a deal breaker for Transit-based camper vans.
The Ford e Transit van has a 68 kWh battery and boasts 198 kW max output, equivalent to 266 horsepower. Charging through a port in the front grill gives you easy access to charge at home or at public charging stations.
The 11.3 kW onboard charger takes a little over 8 hours to fully charge the e Transit's battery. The eTransit's top charging rate of 115 kW will take the battery from 15 to 85% charged in about 34 minutes.
The e Transit van can receive over-the-air software updates for the standard equipment SYNC 4 system, which has voice recognition, entertainment, and a 12' screen.
Pricing for the 2023 e Transit cargo van starts at around $55,000.
3. Ram Promaster BEV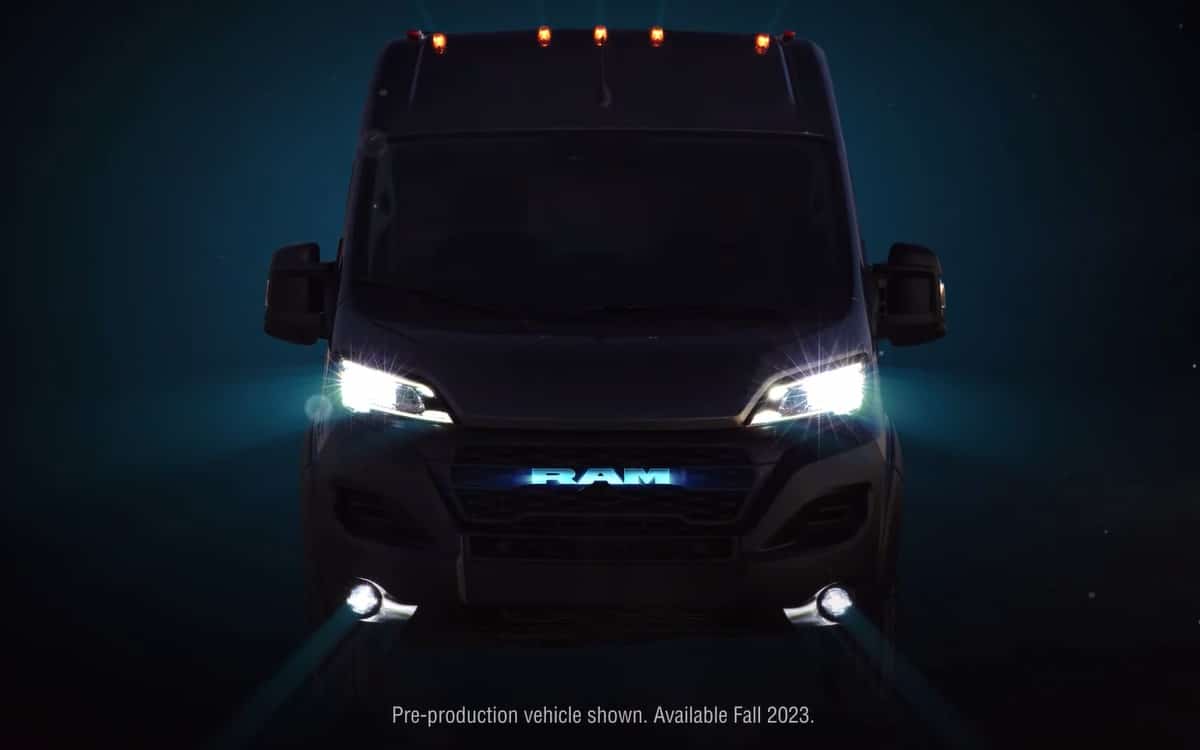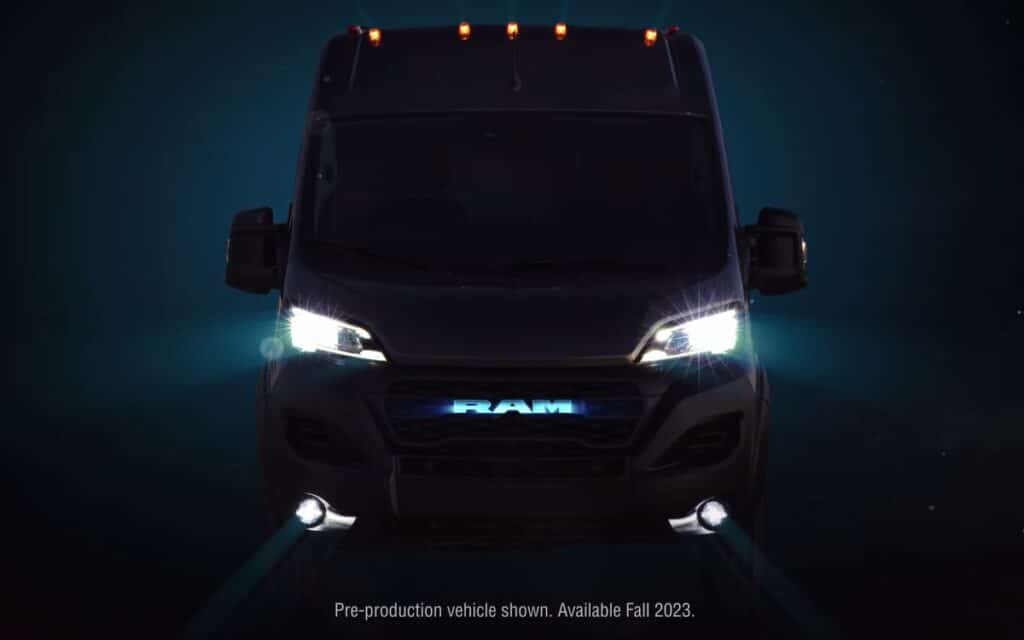 While it hasn't actually launched yet, the RAM Promaster BEV (battery electric vehicle) should arrive in mid- to late-2023. Ram is not releasing any technical details yet, although they have announced that the first buyer for the electric Promaster van will be Amazon.
Industry watchers think the EV version of the Promaster will be manufactured in Mexico, alongside gas-powered models of the Ram Promaster. We expect the U.S. market electric Promaster to have similar specs and equipment as its European counterpart, the Fiat eDucato.
There will be two battery pack options: three modules offering 47 kWh or five modules with 79 kWh. Both arrays are wired in parallel, allowing continued operation if one battery module fails. Ram claims that this "recovery mode" is an EV industry-first. The smaller pack will provide a range of about 146 miles, while the larger can run up to 230 miles.
As far as design, the Promaster won't sport a space-age look. Instead, it will be pretty similar to the latest Promaster style revamped in 2021. Electric campervans built on the Promaster platform will benefit from the same space and vertical walls buyers appreciate in the gas-powered models.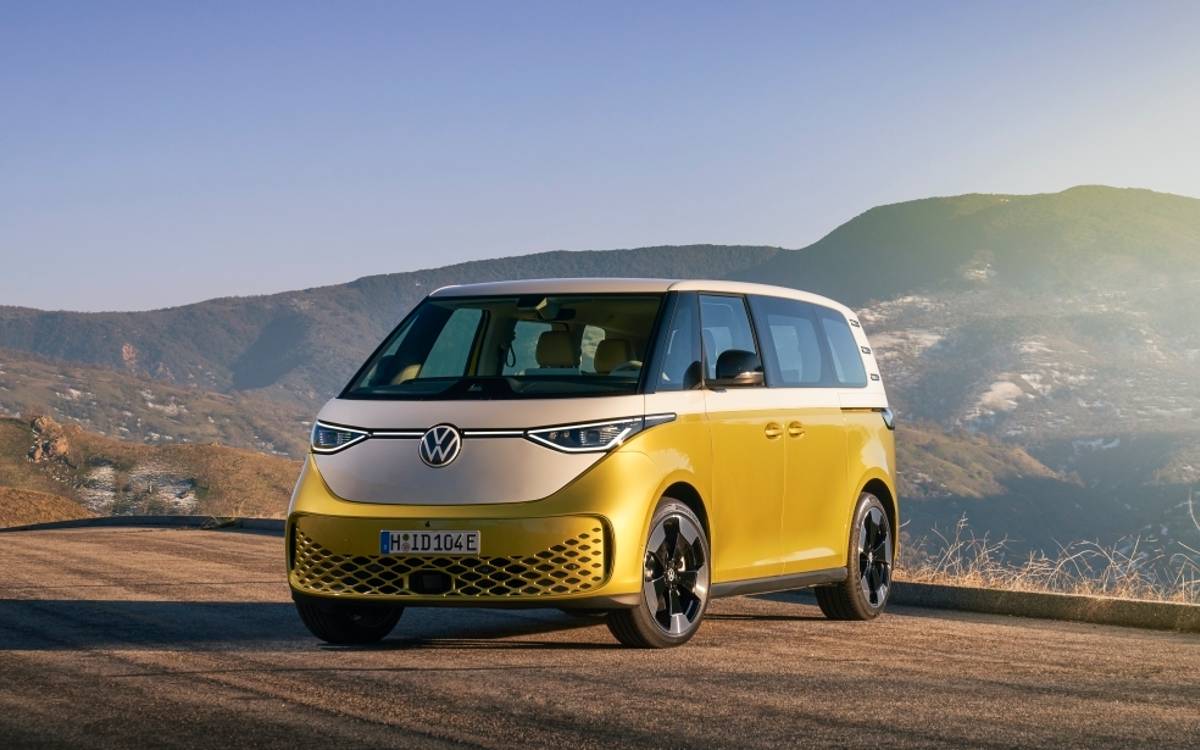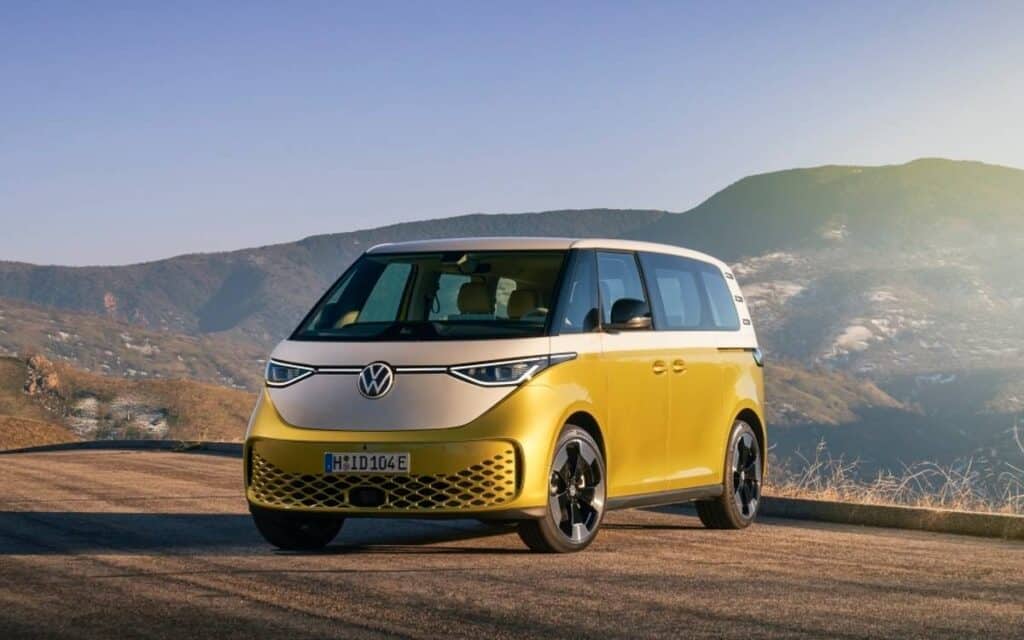 If you're a fan of the good old VW bus but are craving something more 21st-century, you're in luck! The ID.Buzz launched in Europe in mid-2022 and is eagerly anticipated here in the US.
Although VW says the specs may vary between the European and North American models, we can see what's currently available across the pond. The ID.Buzz is RWD with an official range of 255 miles, although it could be much lower in real-world use.
This is a smaller, more playfully designed van than the electric Sprinter, Transit, or Promaster. Its 70s Kombi vibe merged with modern German engineering has lots of appeal as an electric camper van, inside and out.
Add a pop-up roof and you've got plenty of space to stand up in an ID.Buzz electric camper.
While it may have a nostalgic camper van look on the outside, one reviewer says, "There's nothing remotely retro about the tech you'll find in the cockpit." VW has equipped the ID.Buzz van with a 10-inch touch screen, plenty of USB ports, and wireless charging to boot.
The ID.Buzz uses regeneration mode technology to capture energy as you drive but struggles to keep up on highway drives. If you hit anywhere near the top speed of 90 mph, you'll need to stop and charge up more often than you might like.
The Challengers: Electric Van Upstarts
5. Rivian EDV 700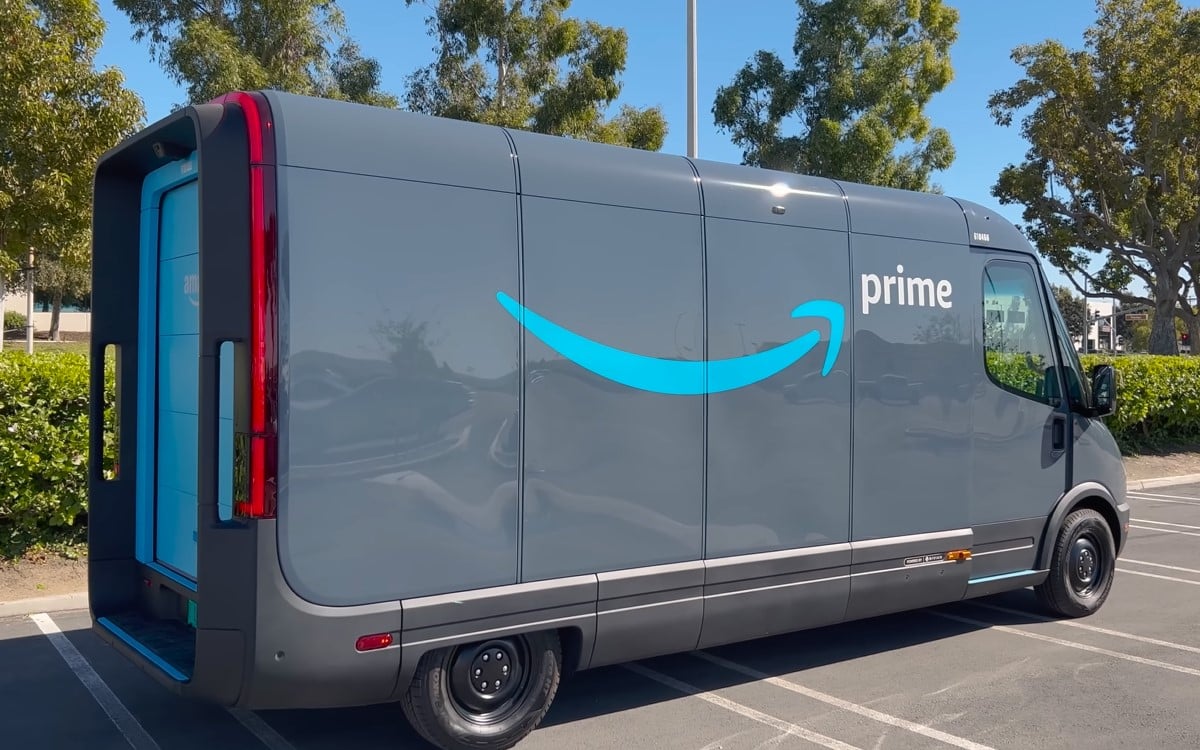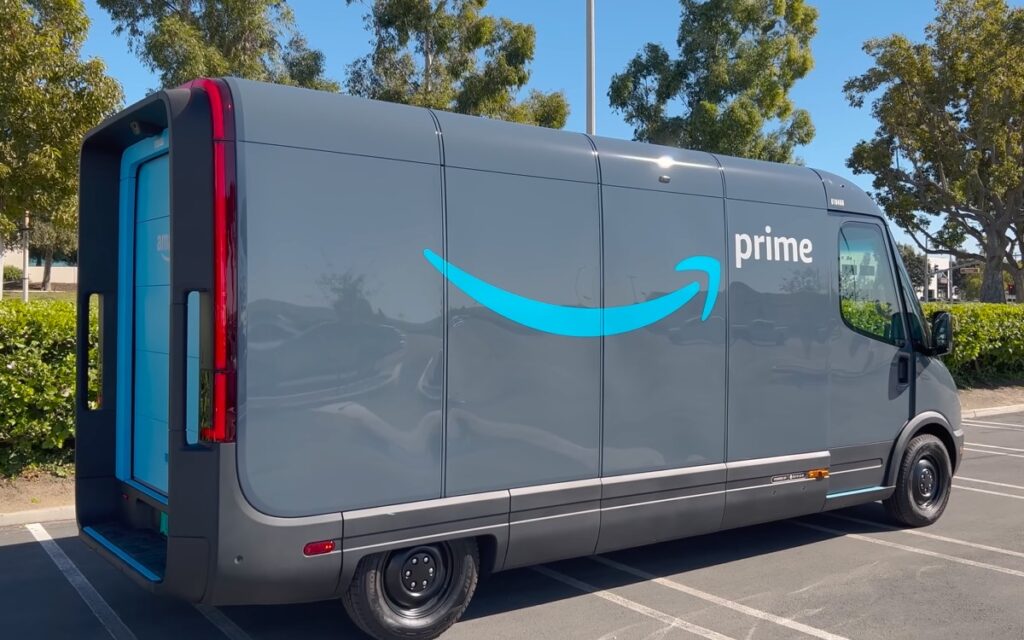 I have to admit, I was drooling a bit as my nephew gave me a tour of his Rivian R1T pickup. I haven't been up close and personal with the Rivian van, but I'm sure it's just as cool!
The EDV 700 from Rivian is being built exclusively for Amazon, which has ordered 10,000 of the electric vans. As with off-fleet gas-powered vans sold by Amazon, I expect we'll see used Rivian EDVs become available in the next few years.
The 9,350 lb Amazon EDV 700, designed through a partnership with the two companies, reportedly offers about 201 miles of range. Its cargo space is 660 cubic inches with a boxy body style that maximizes space.
Rivian plans to launch smaller (EDV 500) and larger (Rivian 900) versions of its EV van soon. All three versions will come as either a single-motor FWD or dual-motor AWD.
As a purpose-built vehicle, the EDV 700 has some uniquely Amazon features, like a key designed to clip on a shirt pocket.
The sliding passenger door (instead of the hinged front doors we're used to) and an automatic sliding door between the cab and cargo area are features that could translate well to electric campers.
The lack of a front passenger seat is probably a downside for any future electric campervan conversion, where most people prefer two front seats. Some of the other features, like the sliding door to the cargo area, could be really sweet.
6. BrightDrop Zevo 600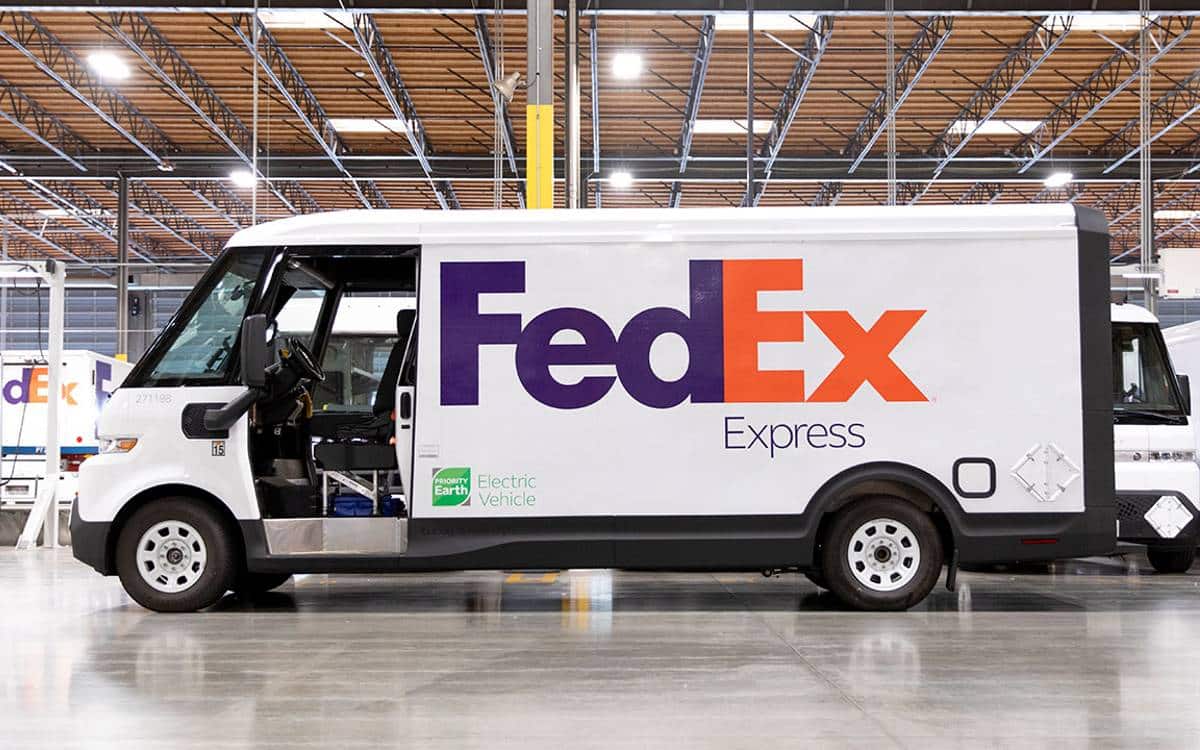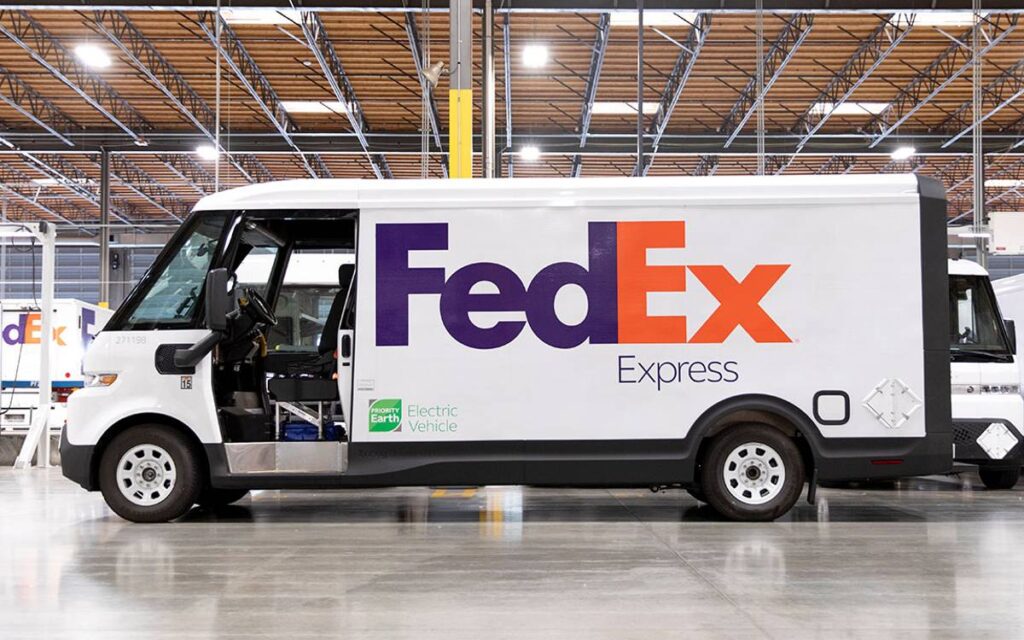 Another entrant going after the commercial delivery space is BrightDrop. From parent company GM, Brightdrop launched in 2021 offering "an integrated ecosystem of electric products, software, and services for the first to last mile."
BrightDrop is targeting both the U.S. and Canadian markets. With Fedex as its first U.S. customer, BrightDrop unveiled the Zevo 600 in 2021 and delivered 150 vans to Fedex by mid-2022. Walmart placed an order for both the Zevo 600 and the smaller Zevo 400, securing 5,000 vans. BrightDrop reports over 25,000 orders of its boxy but modern vans.
Touted as "one of the most efficient, safest, and secure delivery vans on the road today," the BrightDrop Zevo 600 is designed for eco-friendly local deliveries with zero emissions and a range of up to 250 miles. A range like that will help make electric camper vans more feasible.
Features of the Zevo 600 include 600 cubic feet of cargo space, a 13" infotainment screen, wide sliding pocket doors for the cab, and an auto-open bulkhead door to the cargo space. The van also incorporates many innovative safety features and a regenerative braking system that captures energy to extend its range. That's an ideal feature for electric campervans.
The Zevo weighs just under 10,000 pounds and uses 120kW DC fast charging with a peak charge rate that delivers 170 miles of range per hour.
7. Blue Arc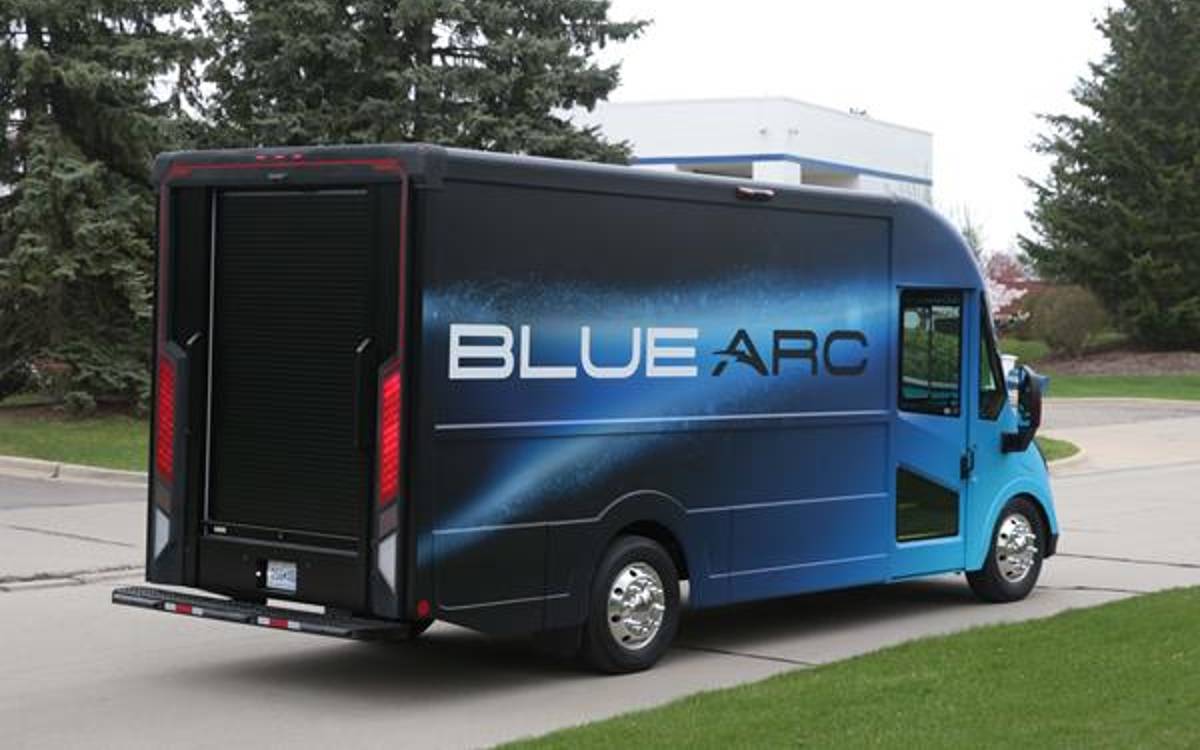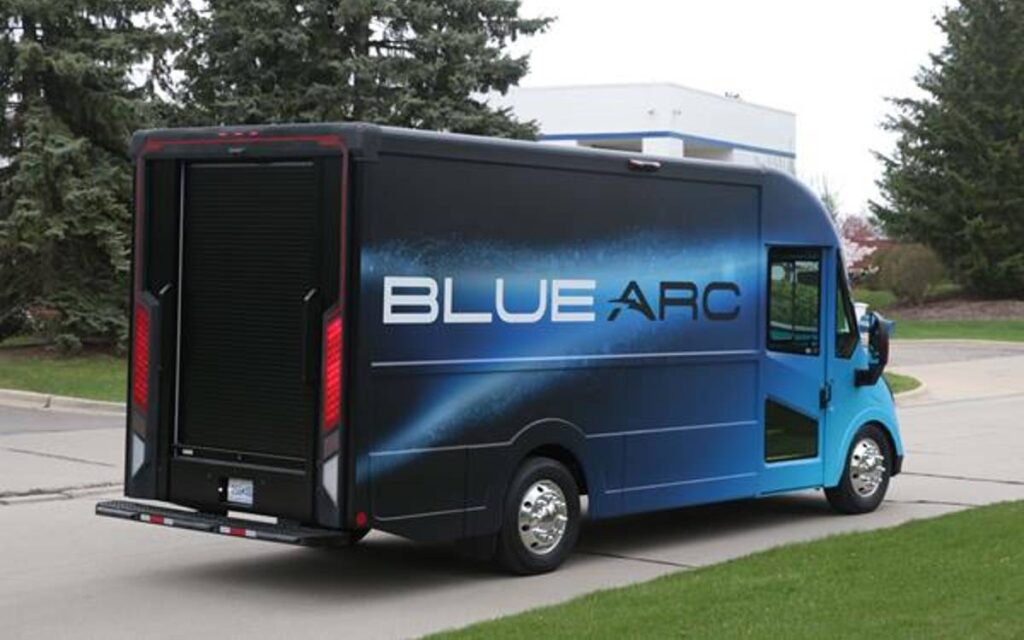 While many of the EVs we've been looking at are variations on big cargo vans or grown-up minivans, there is another contender in the space offering something larger. Blue Arc is a division of the Shyft Group, which manufactures delivery trucks in various sizes.
Looking much like a bread truck, the Blue Arc van is a purpose-built electrical truck available in configurations ranging from Class 3 to Class 5, with body lengths ranging from 12-16 feet.
Blue Arc vans offer a range of up to 150 miles. Optional battery packs and rooftop solar panels can extend the range. Blu Arc's offerings come with Level 2 and DC fast charging, allowing accelerated charging in two to six hours.
You won't need a pop top to turn a Blue Arc into an electric camper. The boxy, higher space will create a comfortable living space.
By mid-2022, Blue Arc had secured over 2,000 orders, and they plan to start delivering vans for commercial customers in 2023 from its factory in Charlotte, Michigan.
On the Drawing Board: Electric Vans in the Works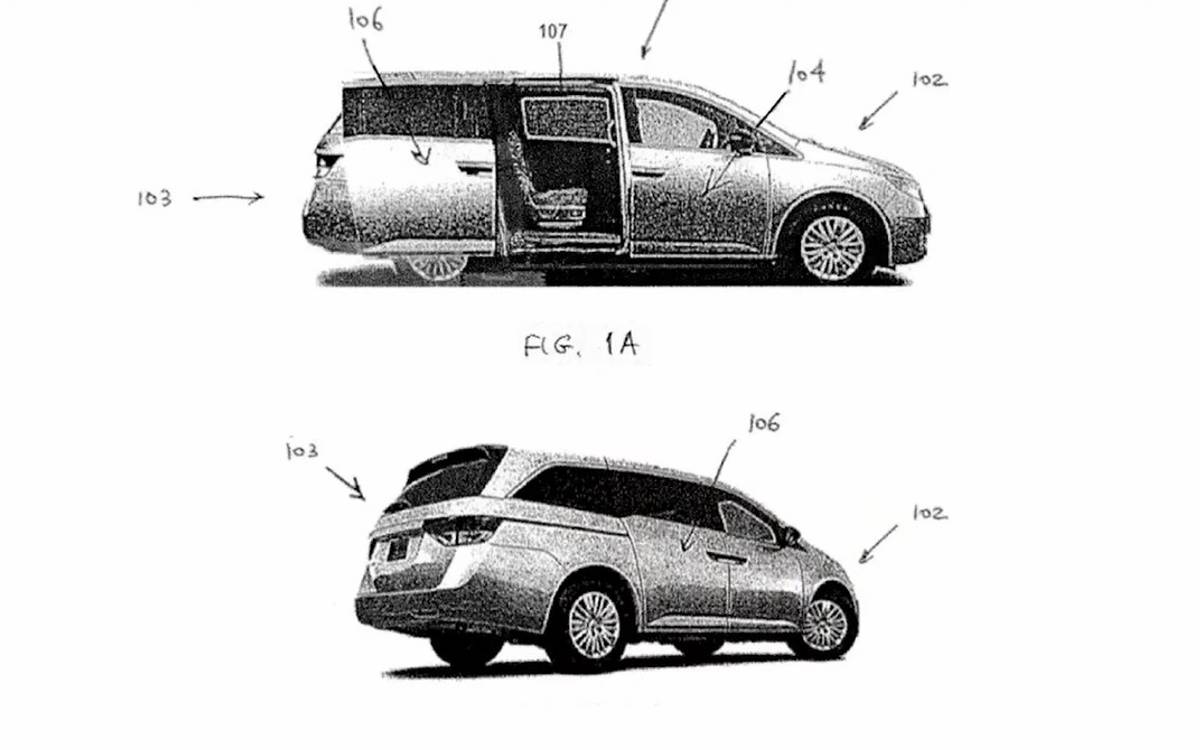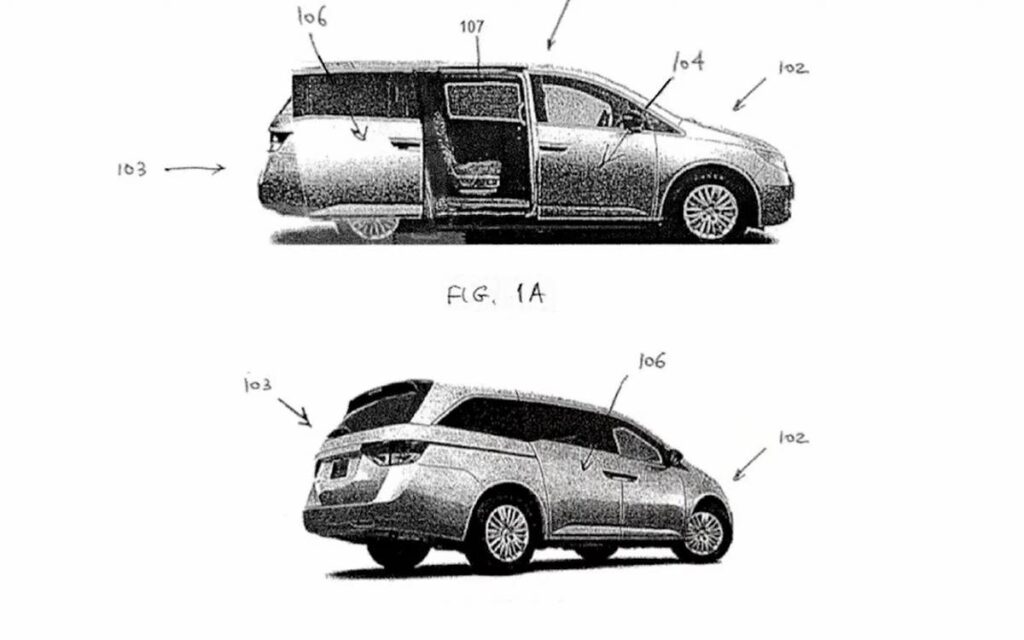 While there are just a handful of manufacturers actually delivering electric vans, the past few years have seen several industry-disrupting start-ups announcing plans to launch electric vans that could make great campers.
Some of these companies are getting close to production and others are struggling to fund their vision. Add well-funded plans from companies like Kia and GMC to the mix and the market for electric vans and trucks is poised to become highly competitive.
These five EV companies have vans on the drawing board, garnering media attention and customer interest. I'm not sure they'll all make it to market. Some will probably ignite sparks before sputtering out completely, so we'll never see them as electric campers.
Companies starting from the ground up may need to find partners to finance their plans. As the industry expands and contracts through normal innovation cycles, you'll probably see some of these businesses being acquired by or significantly retooling their business models.
Without a doubt, it will be interesting to see the innovations these companies bring to the table and how they translate to van life.
While Mercedes, Ford, and Dodge are all taking a more conservative, iterative approach with variations on their existing cargo van designs, the upstarts aim to transform the concept of a delivery van.
8. Canoo Lifestyle Delivery Vehicle (LDV)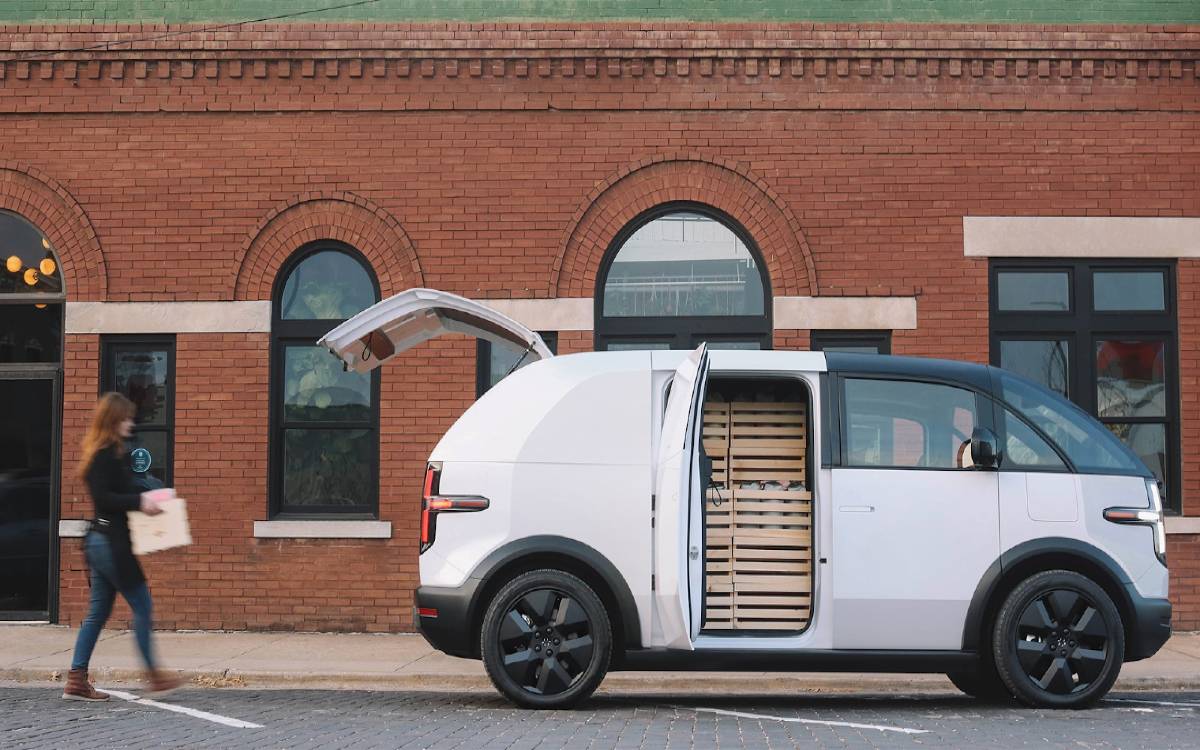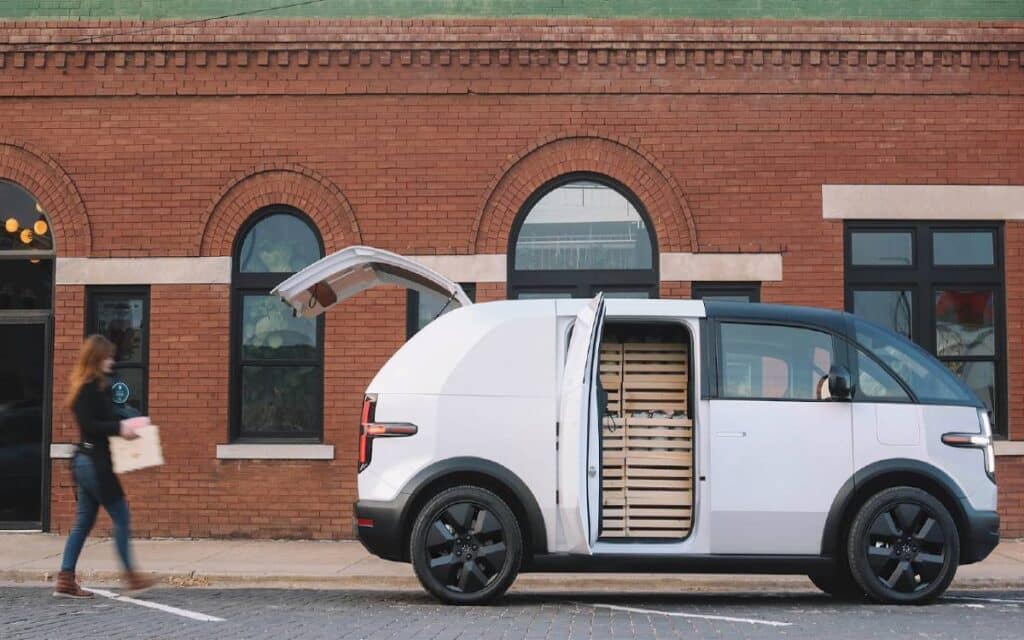 The futuristic Canoo LDV van is a tad larger than a minivan and looks like a real-world version of a Weebles van my brother played with as a child. It's all curves and features lots of glass, from an expansive rooftop skylight to an almost completely see-through front end.
Video tours and test drives of the Canoo prototype make it look pretty neat. I'd love to see one on the road, even more so as an electric camper. (Canoo is also developing a larger MPDV or Multi-Purpose Delivery Vehicle that would be a great camper.)
The interior of the LDV has a wrap-around seat that fits seven people in the rear. That would be an excellent starting point for a convertible double bed. Its high-tech controls and comfortable seats would also be a dream for van life.
Getting started has been a struggle for Canoo, which began operations in 2017. The startup was burning cash, and many were uncertain if their innovative electric vans would make it to market. The company has lots of fans rooting for its success.
In 2022, Canoo sealed deals with Walmart and others, reporting it had $2B in orders at the end of the year.
In early 2023, the business raised money through an expanded stock offering in order to begin production at a plant in Oklahoma City.
Institutional Investors like Vanguard, Blackrock, and Invesco purchased Canoo stock in the 2nd half of 2022.
If they make it to market, Canoo will make its production version EV vans in four configurations: basic, premium, adventure, and delivery. The LDV is expected to have a 200-mile range with up to 350 HP and 121 cubic feet of cargo volume.
9. Arrival Van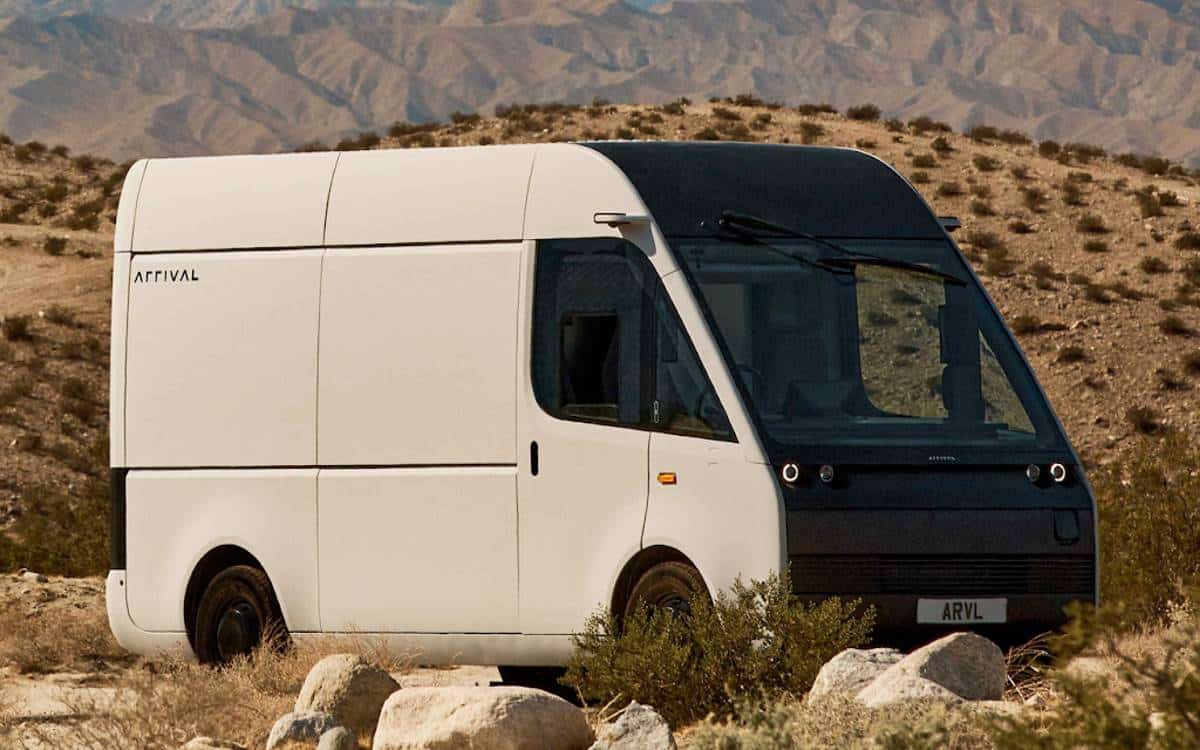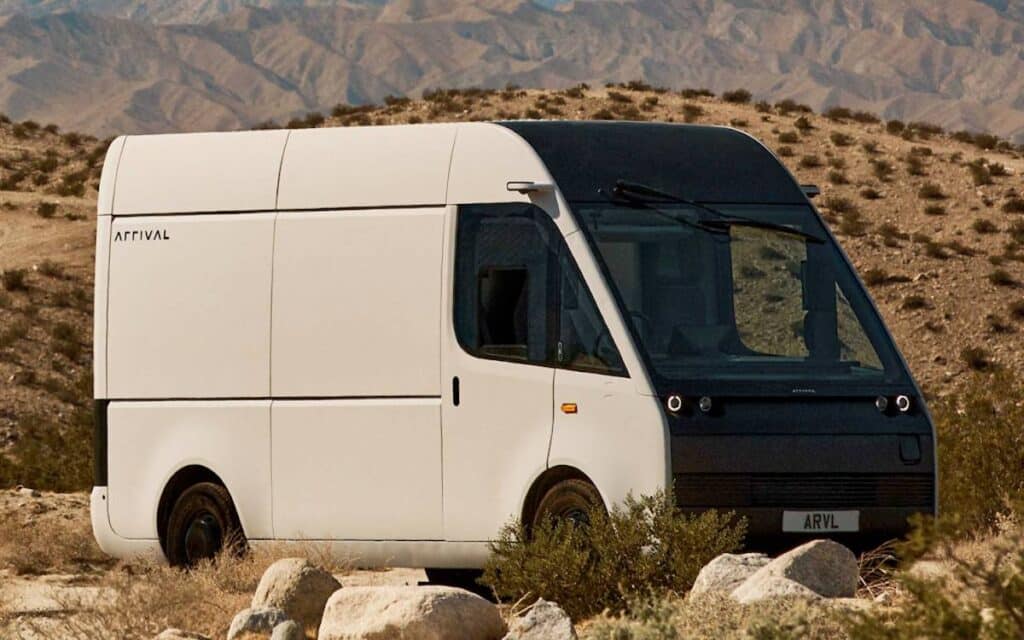 Billed as "a radically reimagined urban utility vehicle," the upcoming Arrival van is a product of a business that claims to be "reinventing both the design and production of electric vehicles for end-to-end sustainability."
The company uses a "micro-factory" approach instead of traditional behemoth production facilities. Its first production vehicle rolled off the line in late September 2022 in the UK. Shortly afterward, the company announced plans to move its focus to the U.S. where it believes the market for large EVs is stronger.
In 2020, UPS ordered 10,000 vans for delivery in 2024, with an option for 10,000 more. Arrival expects to fulfill orders for these vans and other commercial orders will from a plant in Charleston, SC.
The Arrival van has a clean, contemporary appearance that would be stealthy as an electric camper. With four body lengths available and three roof heights, the Arrival van can compete with Sprinters, Promasters, and Transits as a camper or delivery vehicle.
Four different battery pack sizes will let buyers choose the level of power and range they prefer. (For a camper or RV, I'd choose more).
Arrival has stumbled in its launch, recently announcing job cuts in the U.K. to trim half its workforce as the company shifts operations stateside. Like Canoo, Arrival is still seeking funding to bring its product to market.
10. Bollinger Deliver-E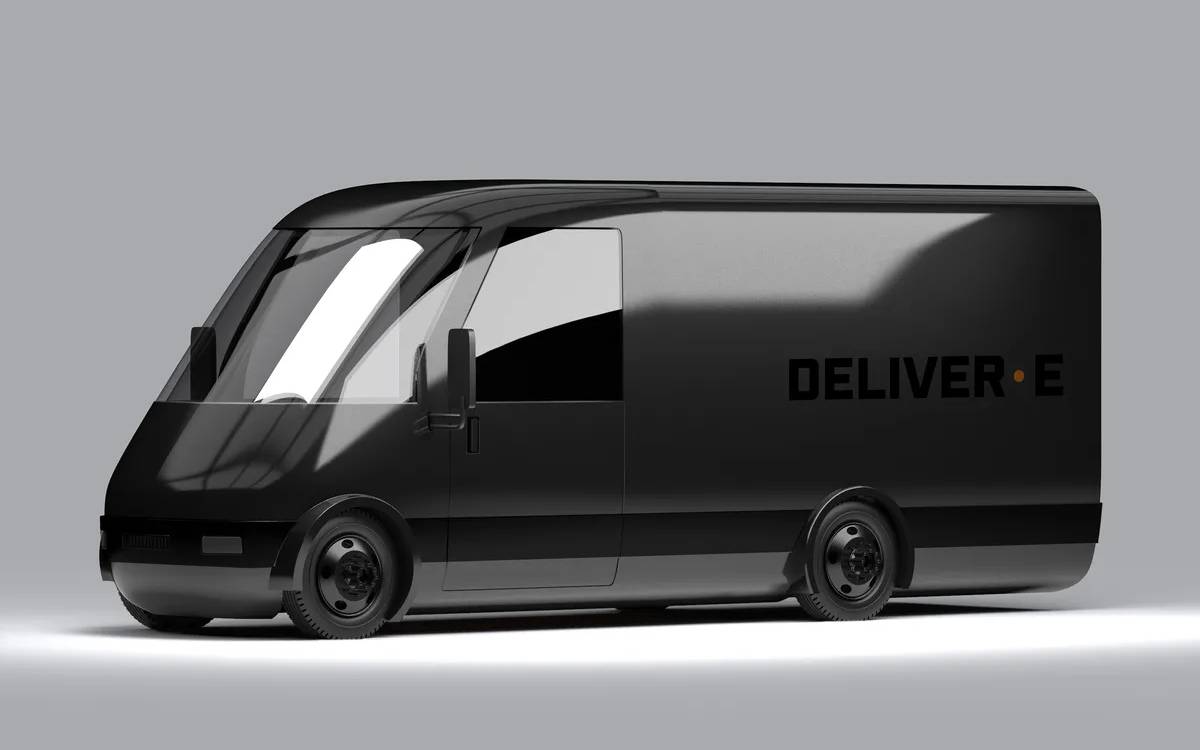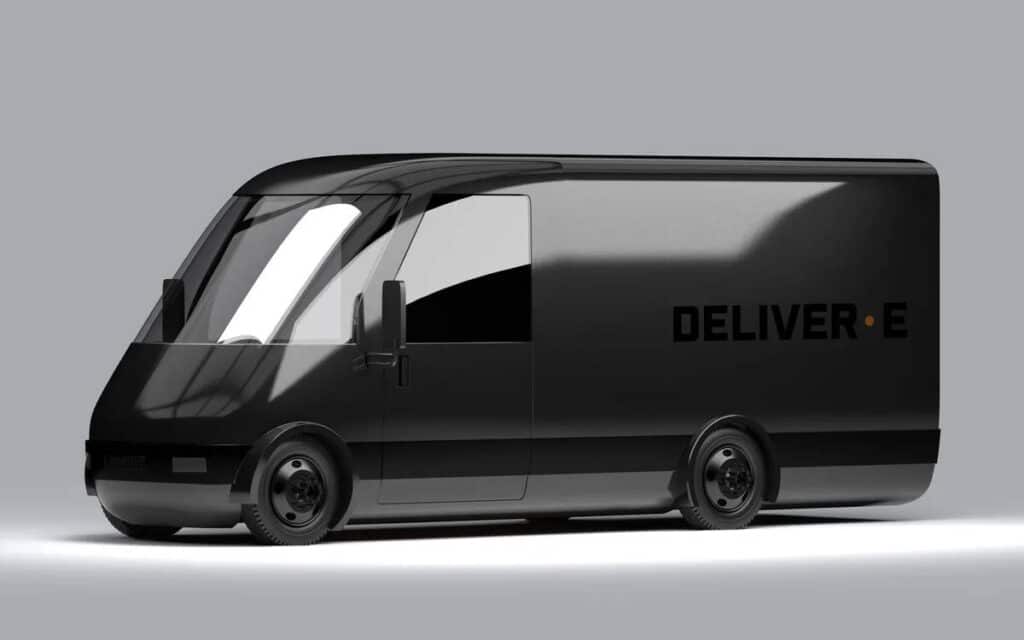 Founded in 2015, Bollinger made a splash with the 2019 announcement of its B1 SUV and B2 pickup truck prototypes. These boxy, utilitarian electric trucks sit on an all-aluminum chassis with a motor for each axle.
Slated to reach a top speed of 100 MPH on a 120 kWh battery array, the B1 and B2 electric vehicle designs captured attention. With body designs reminiscent of a Land Rover or a Hummer and a price tag of over $125,000, images of the first Bollinger trucks were drool-worthy.
Then the company changed its focus.
While you can still see videos and pictures of the B1 and B2 on the Bollinger website, the company pulled the plug on those models in early 2022 to favor a shift to commercial vehicles.
Since then, Bollinger has been working hard to bring its ideas, including the Deliver-E van it previewed in 2020, to light:
In April 2022, Bollinger announced it was working on a prototype walk-in van for Con Edison, although no progress updates have been released since then.
Bollinger announced a manufacturing partnership with Roush Industries in May 2022. Roush will build Bollinger's chassis trucks and vans in its Michigan plant, although there is no word yet on when the vans will be in production.
Acquired by Mullen Technologies in September 2002, Bollinger is ramping up to produce B4 and B5 chassis cab offerings suitable for upfit as a box truck or van. These range from Class 3 to Class 6 with GRVW of 10,0001 to 26,000 pounds.
After the acquisition, Mullen revived the B1 and B2 trucks, although commercial electric vehicles are still a priority. Bollinger was expected to test electric van prototypes in late 2022 or early 2023.
Not much news has emerged on Bollinger's progress in recent months – their last press release was in November 2022. Hopefully, updates will come soon.
It's too early to tell if the Bollinger van will make a good camper, although the preliminary images make it look like the shape and size would work. If the idea of the all-original, ground-up design of the Deliver-E van catches your interest, keep your eyes open.
11. Tesla Robovan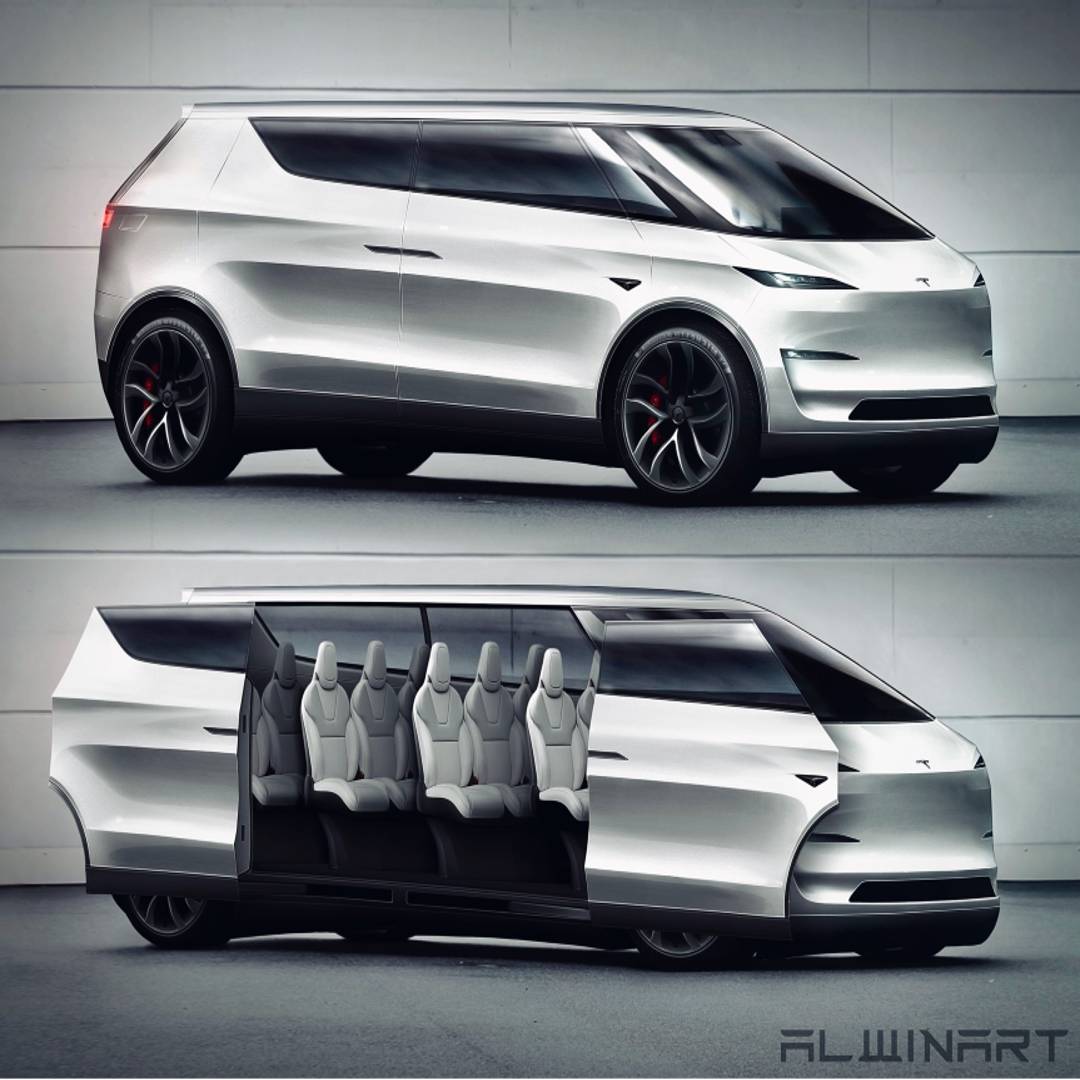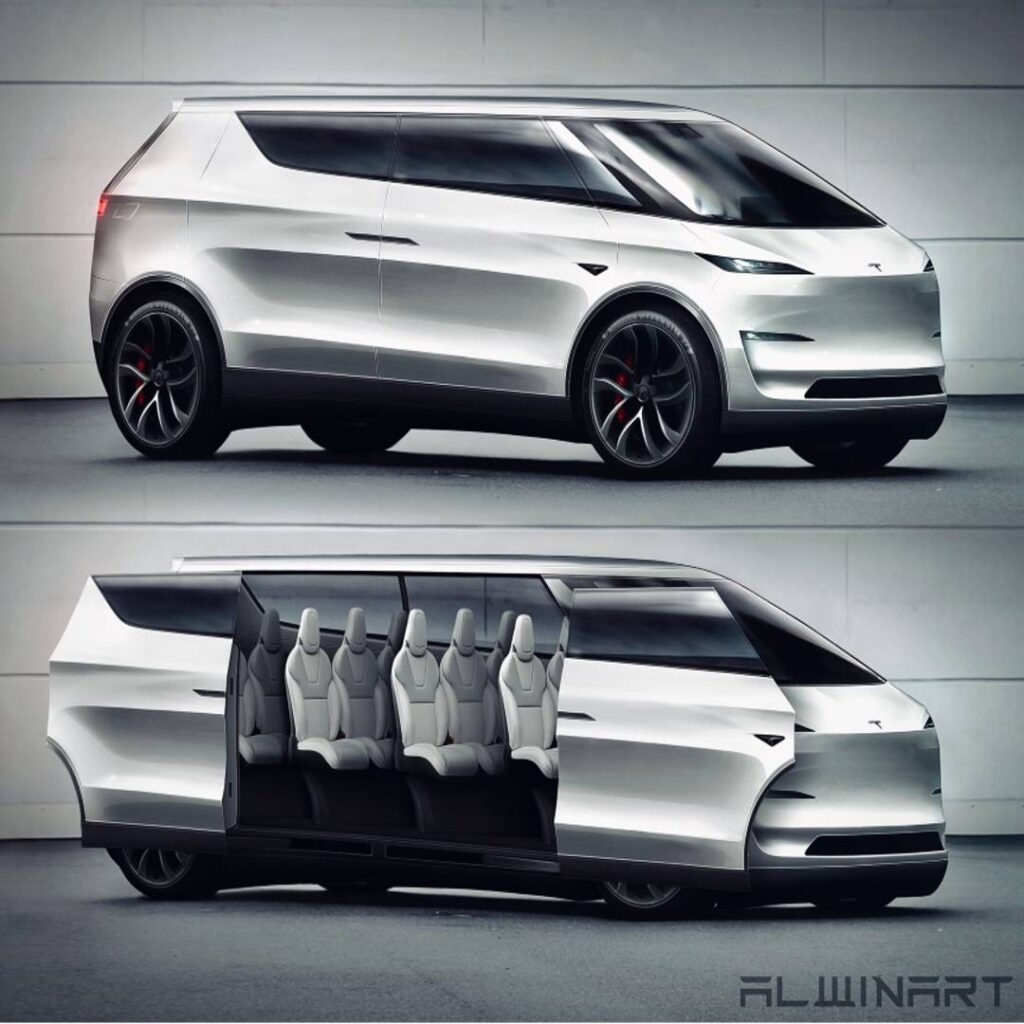 There has been a lot of speculation that Tesla may launch an electric van as early as 2024, based on comments made by Elon Musk in mid-2022. Musk told investors, "Tesla will make an electric van at some point." He also mentioned the Robovan idea on Twitter, saying, "maybe Tesla should make a highly configurable Robovan for people & cargo?"
Musk even suggested a feature that van lifers would love: "Maybe with an optional solar power canopy that extends both sides of the van, tripling roof area."
Analysts expect the van will come in both commercial and passenger models. It will likely include features that make the van easier for people with mobility issues to get in and out, and may hold up to 12 passengers.
Drive reported that, "Planning documents published by a car-industry analyst firm in the US claim production of a Tesla van may begin in January 2024 at the company's factory in Texas." Tesla has not confirmed these plans.
The company will soon have enough batteries for 1.5M vehicles, and Musk recently stated,
"We want a new-product introduction to match where cells are available for that new product… That's the limiting factor for any new models, not anything else."
So if Tesla has batteries available to power a light delivery truck, the Robovan model just might be officially on the drawing board.
12. Kia PBVs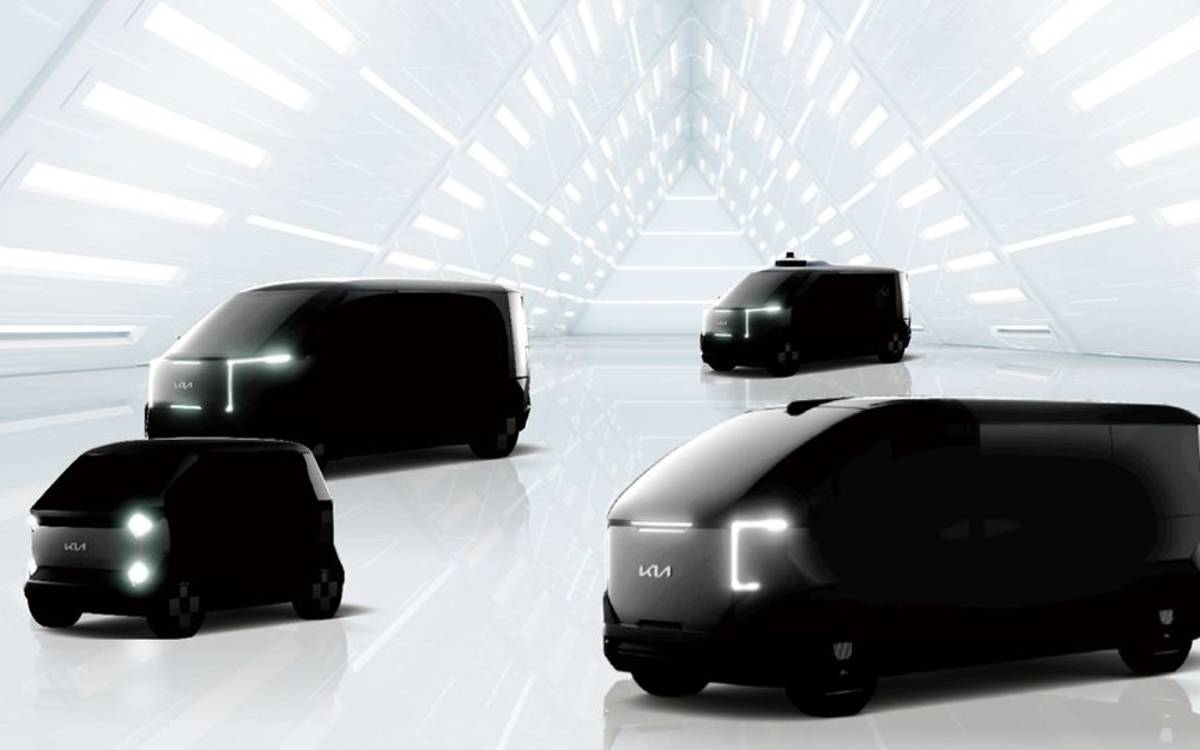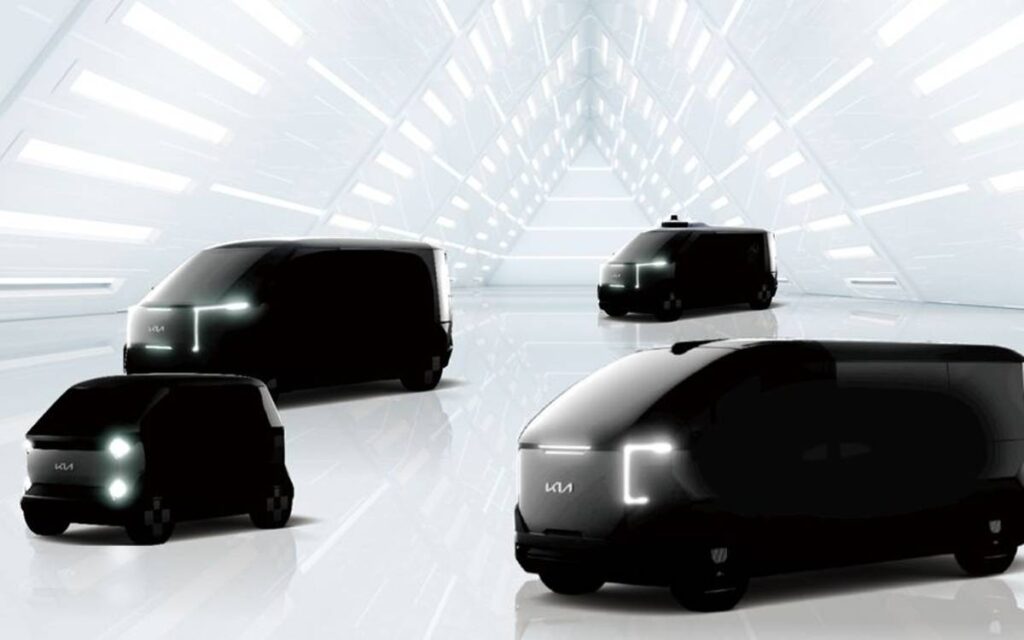 The first all-electric models in Kia's lineup include the sporty EV6 crossover and the EV Kia Nero SUV. Both are smaller than many people want for a van camper conversion (although still livable.)
At the same time that Kia is bringing smaller EVs to market in passenger-friendly body styles, the company is teasing upcoming EV commercial vans to be unveiled by 2025.
In this next wave, Kia says it is completely rethinking how it designs vehicles. The auto-maker is placing bets on Purpose Built Vehicles (PBVs) focusing on design that "transcends traditional concepts of vehicles, which were designed primarily for drivers, to focus on purpose of use."
In other words, Kia's vision is about a lot more than transporting people or deliveries from one location to another. While Kia has not yet released designs, their concepts will adapt to how the vehicle is being used versus what it is (ie van, passenger car, etc.).
According to Car & Driver, the first electric vehicle in this group will be a mid-sized van code-named SW, with smaller and larger versions to follow. Kia will build the EV vans at a plant in South Korea that can produce 10,000 units a year.
13. Electric Versions of Chevy Express / GMC Savana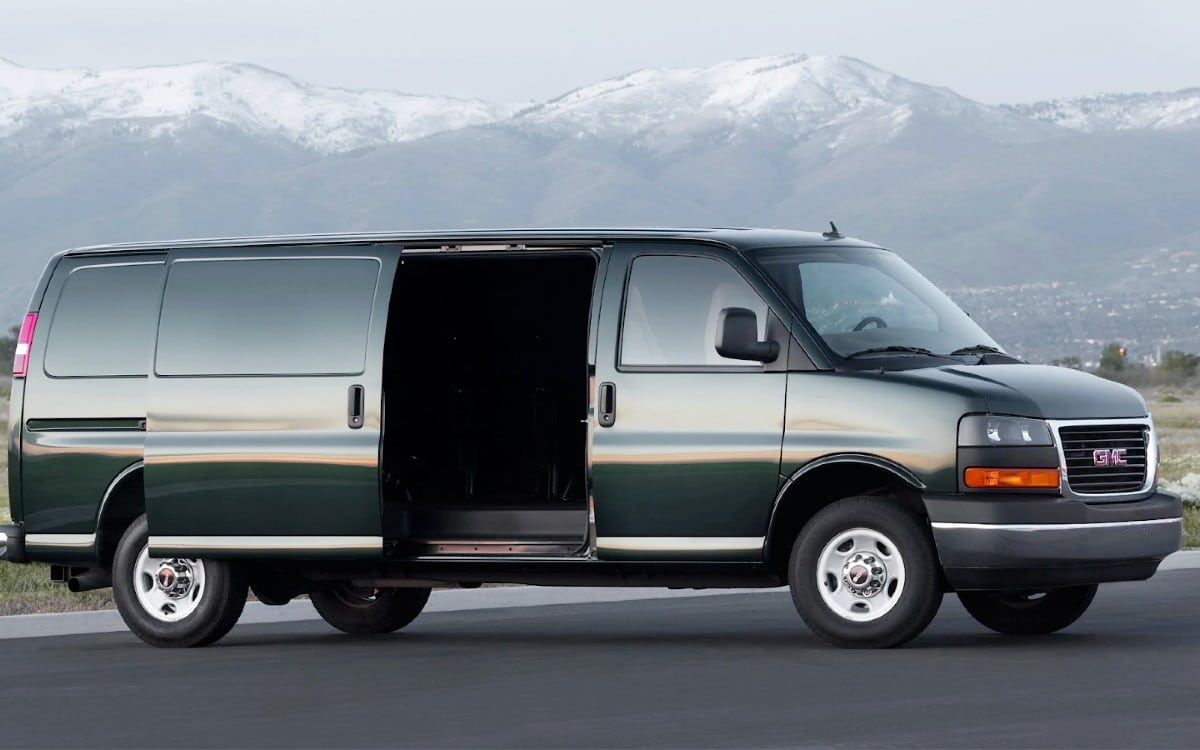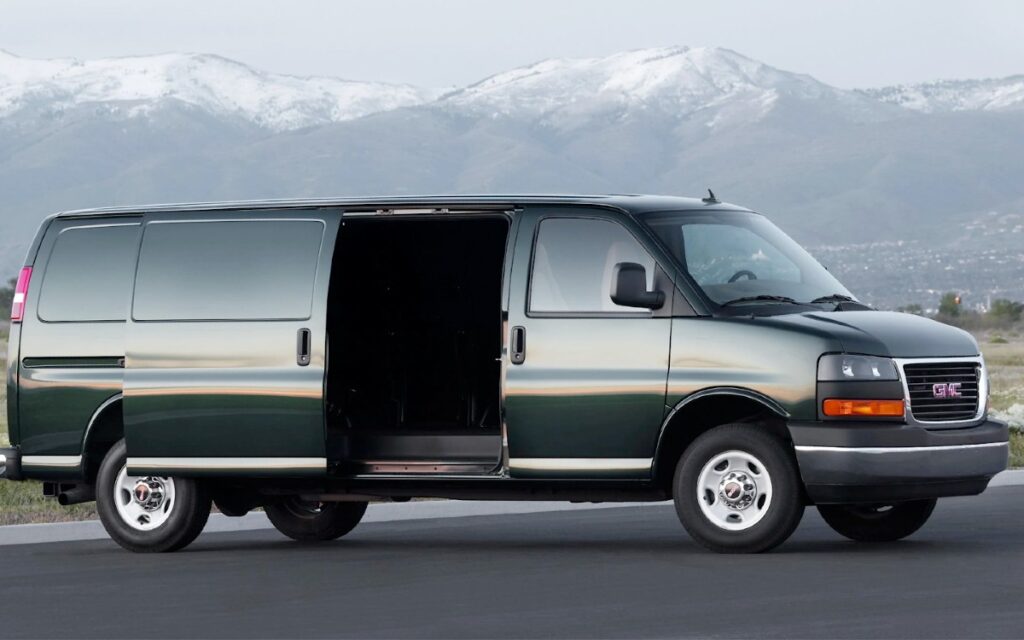 The Express and Savana are much-loved for van life, especially for those on a budget or people who don't need a full-sized cargo van.
All good things come to an end, and General Motors has announced plans to discontinue the ICE (internal combustion engine) versions of the twin Chevy Express and GMC Savana – first introduced way back in 1996 – after the 2025 model year.
GM will replace these vans in 2026 with new, ground-up designs built on GM's EV-specific, flat, skateboard chassis like the BrightDrop Zevo 600 (also made by GM), only smaller.
Designs for the new Express/Savana vans have not been released yet. It will be interesting to see if GMC pushes the design envelope to align with some of the upstarts in the market, or if it sticks with a more traditional van body style.
As a later entrant to the EV van market, GM could use the extra time to create something quite different. The electric Express and Savana vans will likely feature innovative body styles built on completely new platforms.