It's now been over four months since we left our old lives behind and hit the road in our van conversion. Since then we've learned a lot about what features we do and don't need, and what actually works best when you live in a vehicle full time.
As soon as we hit the road on our vanlife adventure, we ran into some issues with parts of our build that didn't work quite as well as we expected, or got in the way, or were just a pain in the ass. Things like a cabinet door opening in an inconvenient direction, or the way we cut our couch cushions, making it difficult to access certain storage areas.
Most of the issues we encountered were minor tweaks and easy fixes. Our van works well for us as a living space and we love showing it off. But there are always issues you just don't foresee during a van build, and many things that sound good in theory don't work so well in reality (this is why it's so important to test drive your van before hitting the road).
So we've been reevaluating the choices we made in our DIY van build, learning from our van life mistakes, and changing our recommendations. And one area where our recommendation has definitely changed is our choice of ventilation fan.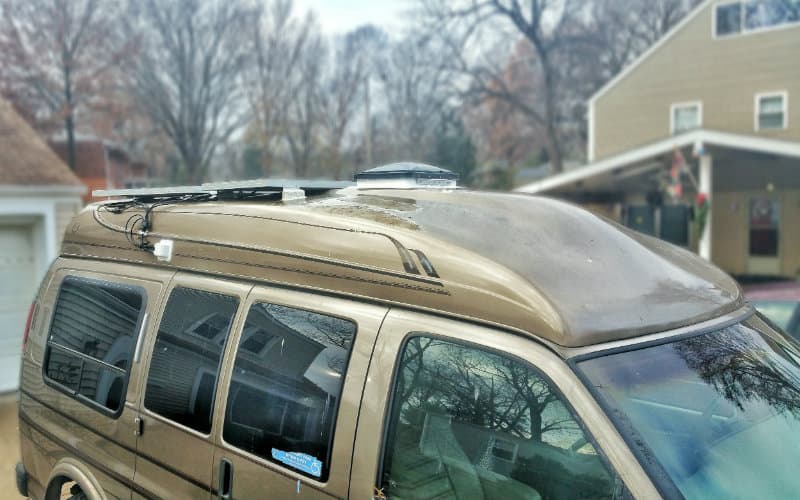 The vent fan we originally chose is the Fan-Tastic Vent 7350. (we also wrote a detailed post about how to install a roof vent fan that is applicable to any vent fan). The 7350 is Fan-Tastic's top-of-the-line model, and it comes with a ton of features that sound awesome:
Highly efficient
14 speeds
Reversible airflow
Remote control
Thermostat
Rain sensor
That last feature is the one that really got us. "A rain sensor! So we don't have to worry about leaving the vent open in the rain – it will just automatically close! No water in the van! Yay!"
Sounds like a great idea. But it's one of those things that works well in theory and not so well in practice.
The very first day we hit the road, we stayed overnight at a state park outside of Columbia, MO. After settling into our campsite and enjoying the fact that we were finally living our dream, we started cooking our first official meal of vanlife.
We had two pots going on our camp stove, vent fan running, and the delicious smells of chili mac filling our small space.
And it started raining.
Suddenly, our Fan-Tastic fan shut off and started closing (the rain sensor worked!) so we weren't getting any ventilation. Then our carbon monoxide alarm started going off. It was total chaos.
We had to evacuate the van in the rain, let it air out, and finish cooking with the door open. Thankfully there weren't any other campers around to laugh at us!
Adding a Vent Cover for Rainy Days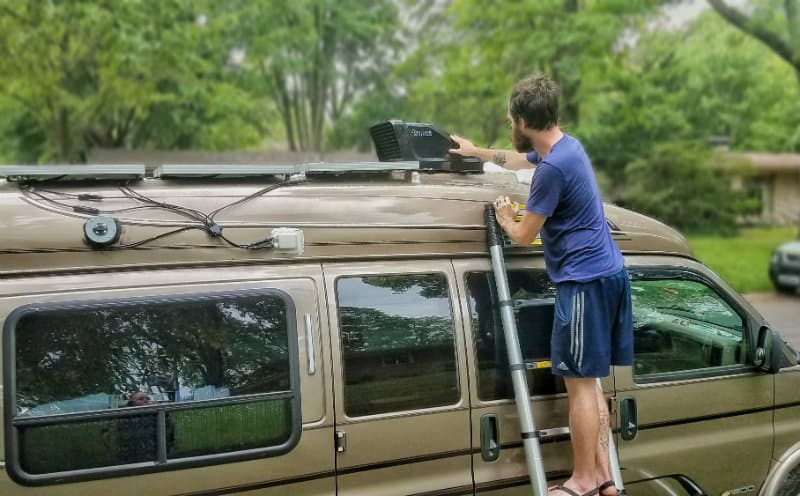 It rained the first few days we were on the road. We eventually figured out that we could disable the rain sensor, but we still couldn't use our vent fan without rain getting inside. This is a BIG issue if you're living full time in your van.
No ventilation means no cooking inside. It means no airflow on hot days. It means the inside of your vehicle feeling miserable to be in. We ALWAYS have our fan running when we're inside the van, and not being able to turn it on because it's raining is kind of a pain.
Luckily, for about $50 or so you can buy the Ultra-Breeze Vent Cover for the Fan-Tastic fan that shields it from the rain. We bought one as soon as we had an opportunity. It was simple to install, and we haven't had any issues since.
But the vent cover is very bulky and sticks out like a shark fin on the top of our van. It doesn't look terrible, but it's definitely not low profile. And adding $50+ to the cost of a fairly expensive appliance just so it will do what we need it to do isn't ideal.
What We Recommend Now: The MaxxFan Deluxe
Best Vent Fan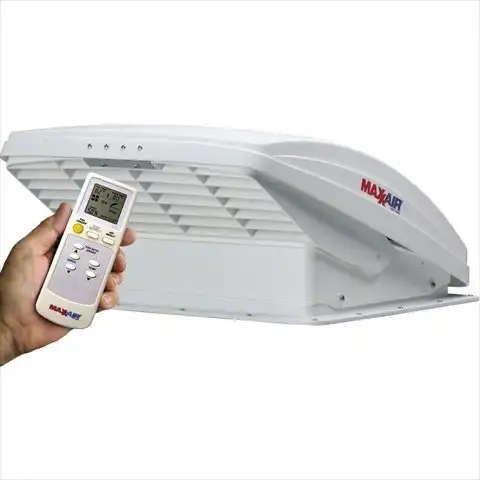 MaxxAir 7000K MaxxFan Deluxe Vent Fan
Powerful 10-speed roof vent fan with thermostat, remote control, and built in rain cover. Easily the best fan option for full-time vanlife.
Buy on Amazon
We earn a commission if you click this link and make a purchase (at no additional cost to you).
If we had to do it all over again, we would buy a Maxxfan Deluxe. We didn't know this existed when we first started our van build, and the Fan-Tastic vents came so highly recommended we didn't hesitate to buy one. And the Fan-Tastic is an excellent product – but the rain cover thing is a deal breaker for us.
Dealing with rain is where the Maxxfan Deluxe really shines. It has a built-in rain cover that's low-profile and looks sleek, so you can keep your fan running in the rain without having to buy a bulky aftermarket attachment. It's also quieter than a Fan-tastic fan, and has similar or better features.
Some other features of the Maxxfan Deluxe:
Features 10 fan speeds with thermostat and remote control
You can run the fan in "ceiling fan mode" with the lid closed, allowing for general air circulation
The lid has twin lifting arms, which means it's sturdier and you can use it while driving
The inset screen is easy to remove from the inside for cleaning
Fits a standard 14 x 14 fan opening
Would We Buy a Fan-Tastic Fan Again?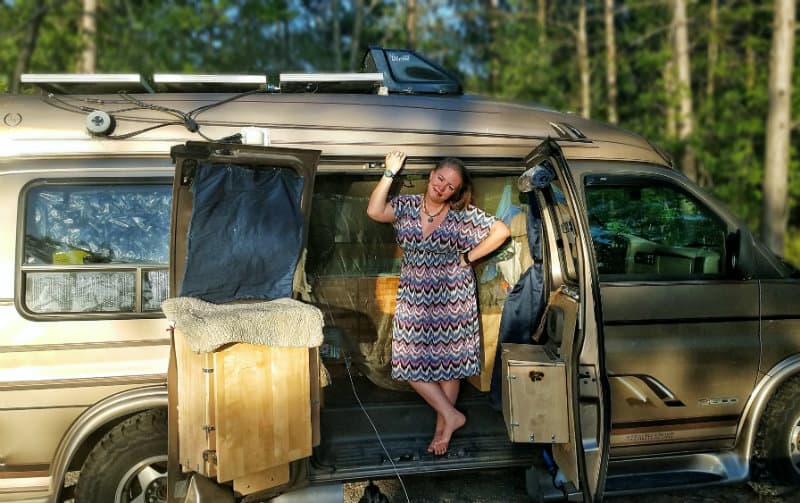 The Fan-tastic Vent 7350 is an excellent product, and we haven't had any issues with its functionality. We also have their Endless Breeze 12V box fan, which we love, and we've heard great things about their customer service. We wouldn't hesitate to recommend buying something from Fan-Tastic if it fits your needs.
But for us, it just makes so much more sense to get a vent fan with a built-in, low-profile rain cover like the Maxxfan Deluxe. If you want ventilation while it's raining (and if you're a full-timer, you definitely do), the Maxxfan is ready to go and looks a whole lot better than a Fan-Tastic vent with a cover.
Ultimately, our vent fan is something that works perfectly well for us right now, but if we had to do it again we'd go a different route. Living vanlife is always a learning experience, and it's tough to anticipate all the situations you may find yourself in. But that's also a big part of what's so awesome about it.
For more van build guides, travel updates, and vanlife tips, be sure to follow us on Instagram @gnomad_home and on Facebook. Cheers!