Hello! My name is Kaya Lindsay and I have been living out of my Sprinter van conversion, Lyra, for the last three years. I run an instagram account and a Youtube channel all about vanlife and rock climbing. For the last few years most of my adventures have begun and ended with my lovely little home on wheels. 
Lyra is a 2006 Dodge Sprinter Van (2500 model) with a 2.7-liter turbocharged five-cylinder engine, a five-speed automatic transmission, a 140-inch wheelbase, and she runs on diesel. Her original model is the cargo van with a 'high roof' and she is light grey in color. During my first six months of owning her I added some BFGoodrich All-Terrain T/A KO2 tires and haven't looked back.
A Short History of Sprinter Vans
The van I have is a T1N Sprinter van. They were manufactured in Germany by Mercedes-Benz, and then shipped to the US and assembled by Dodge from 2001-2006. This is why my van is a 'Dodge Sprinter Van', instead of just a normal Sprinter van.
In 2007, some deal ended and Mercedes began assembling and producing Sprinter vans in the US again – which is why you'll notice a difference in the logos on the older vs newer Sprinters. That being said, I've always taken my van to places that specialize in European cars or Mercedes dealerships when trying to get things on it replaced, because the insides are essentially the same.
When I was looking for a van to live in, I wanted to prioritize a van I could stand up in, and was around $10,000. I decided to go with this particular van because of the low initial cost, the good fuel economy, and the size. After months of searching, I found my van on craigslist in Sacramento and I purchased it for $11,000 cash. 
Read More: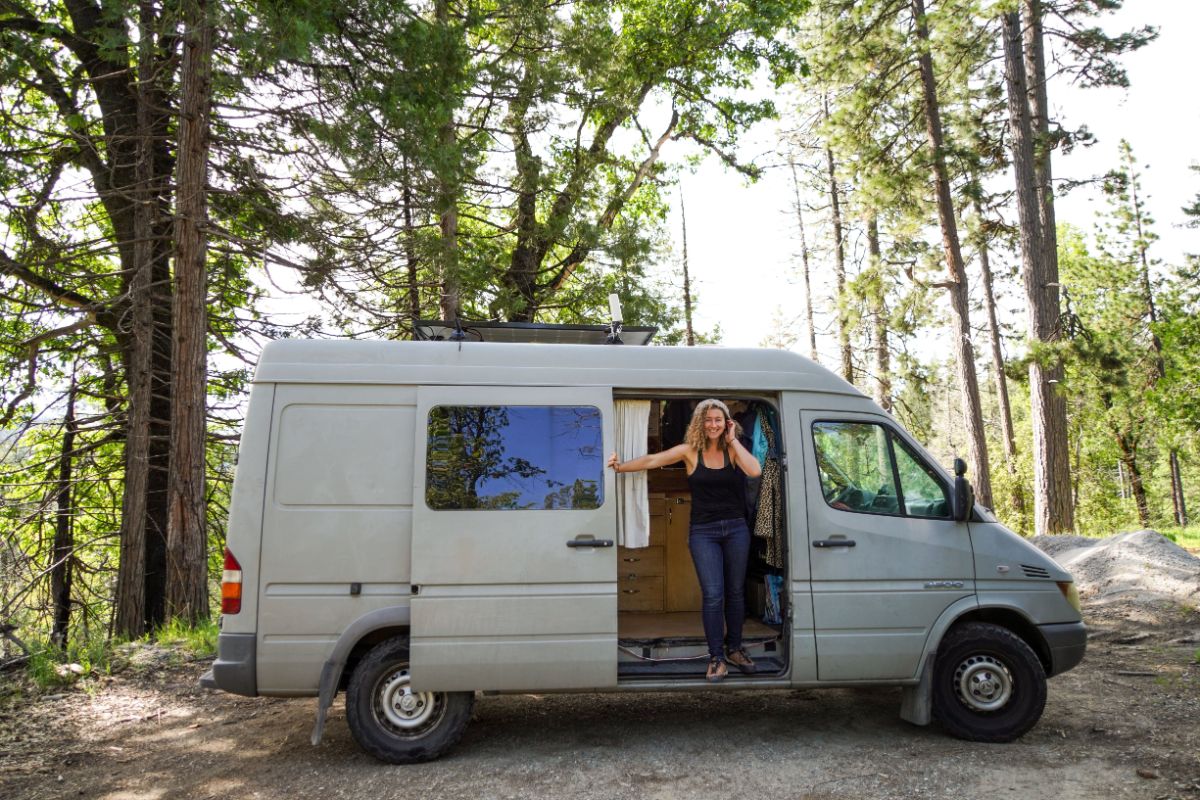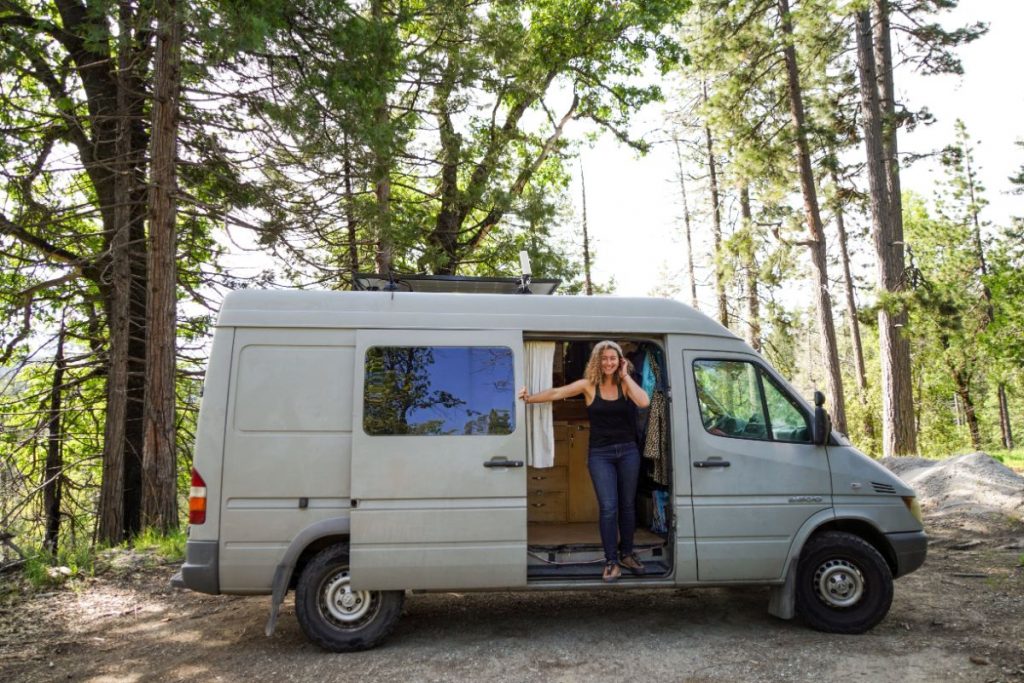 Pro tip: If you are looking for a van, check large cities near your hometown on craigslist. You can also set up an 'if this then that' on craigslist which will send you an email every time a van with your specifications shows up. (For example: 'Sprinter van with less than 200k miles, long wheel base, less than $15k')
Sprinter vans are also known for their gas mileage. When I was doing research on vans, I continued to read stories of Sprinter van owners getting 20-25mpg. With a 25 gallon tank, this means on a single tank of gas I can drive for nearly 600 miles.
Things I love about my van
1. The fuel economy is great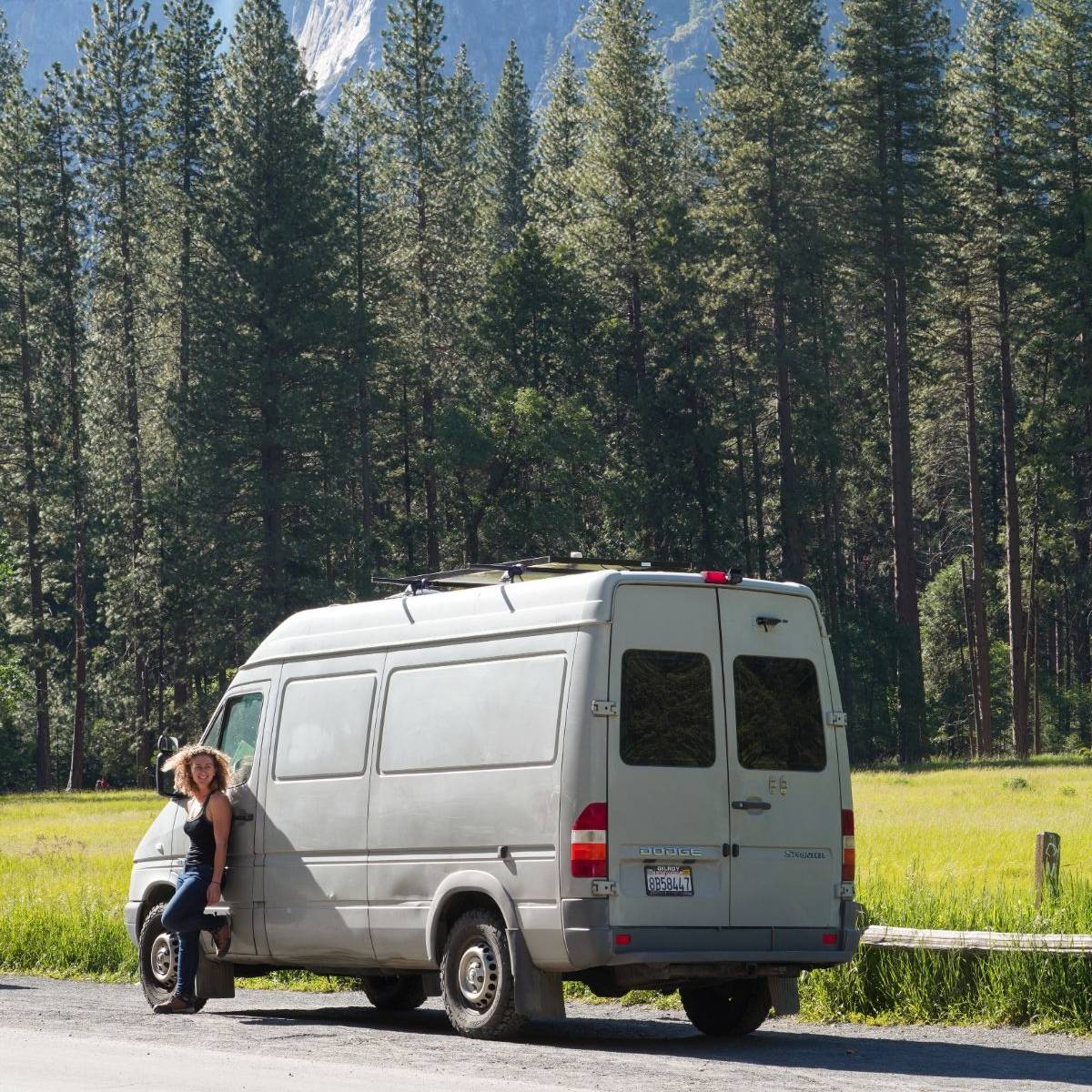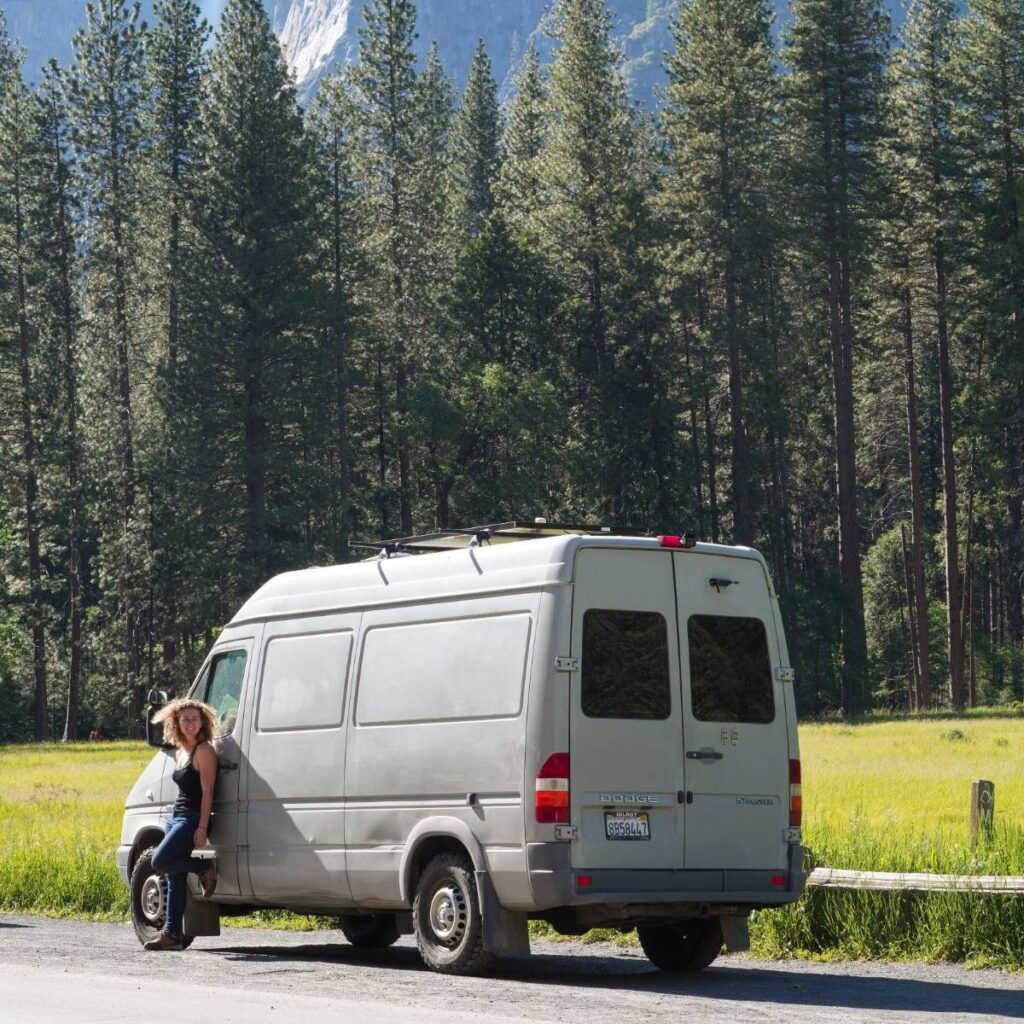 Like I said above, I can drive nearly 600 miles on a single tank. I've been tracking my gas mileage over the last few years and I average 20-23mpg. It really depends on how fast I drive on the highway. If I drive between 55-65mph I'll get closer to 23mpg, but if I need to hustle and I drive over 70mph the gas mileage will drop down to 20mpg or less.
On the note of good fuel economy, depending on where you live, diesel is much cheaper than the cheapest gas. Right now however I'm on the West Coast, and diesel is typically a few cents ($.5-$.10) more expensive than regular gas.
2. The size is perfect
I always ask people how tall they are when they ask me which van they should get. I'm 5'4", which makes the 2006 Dodge Sprinter the perfect height. The inside of my van is 5'11" (after installing the floors), which means I can stand and move around comfortably. Unfortunately, my tall friends have a harder time doing this.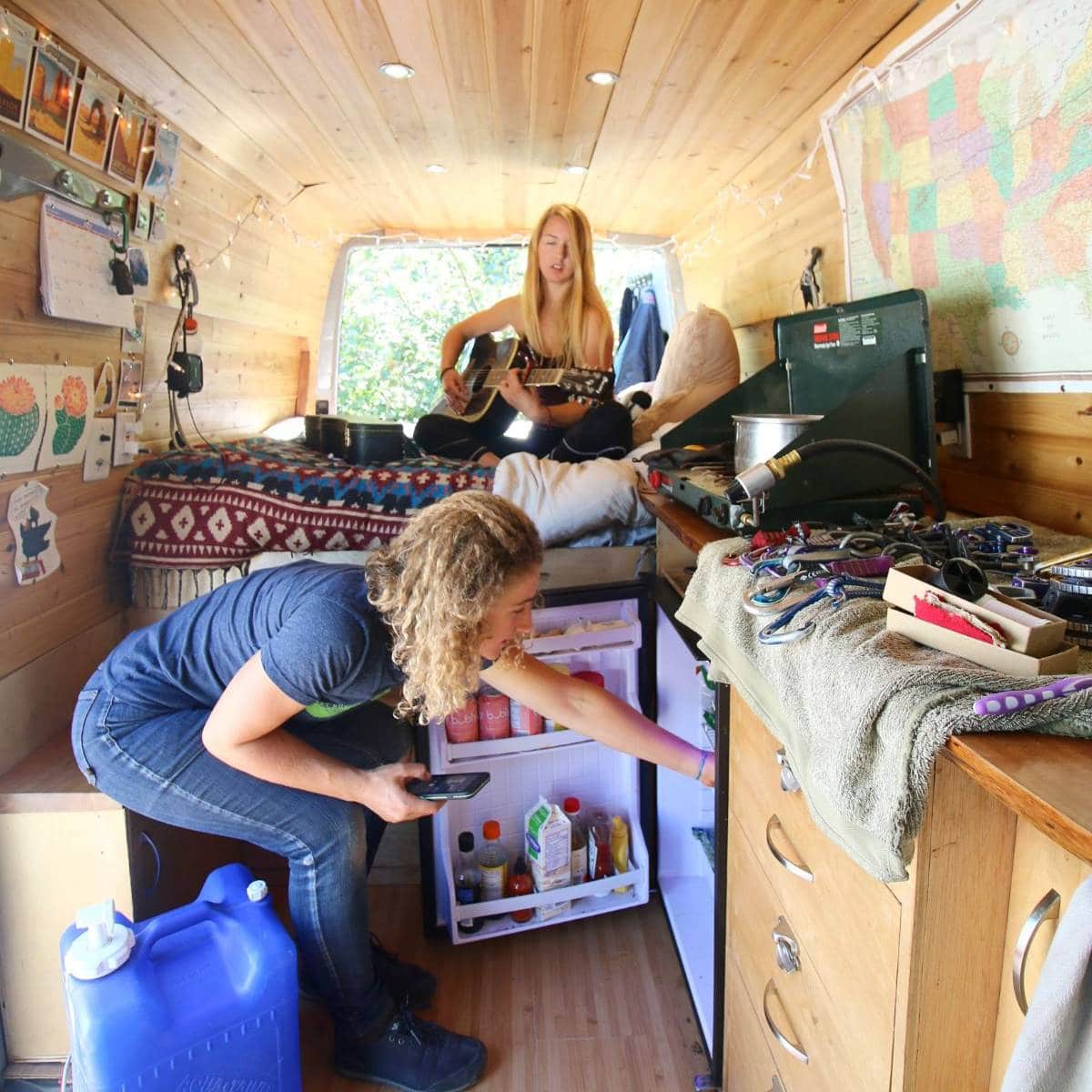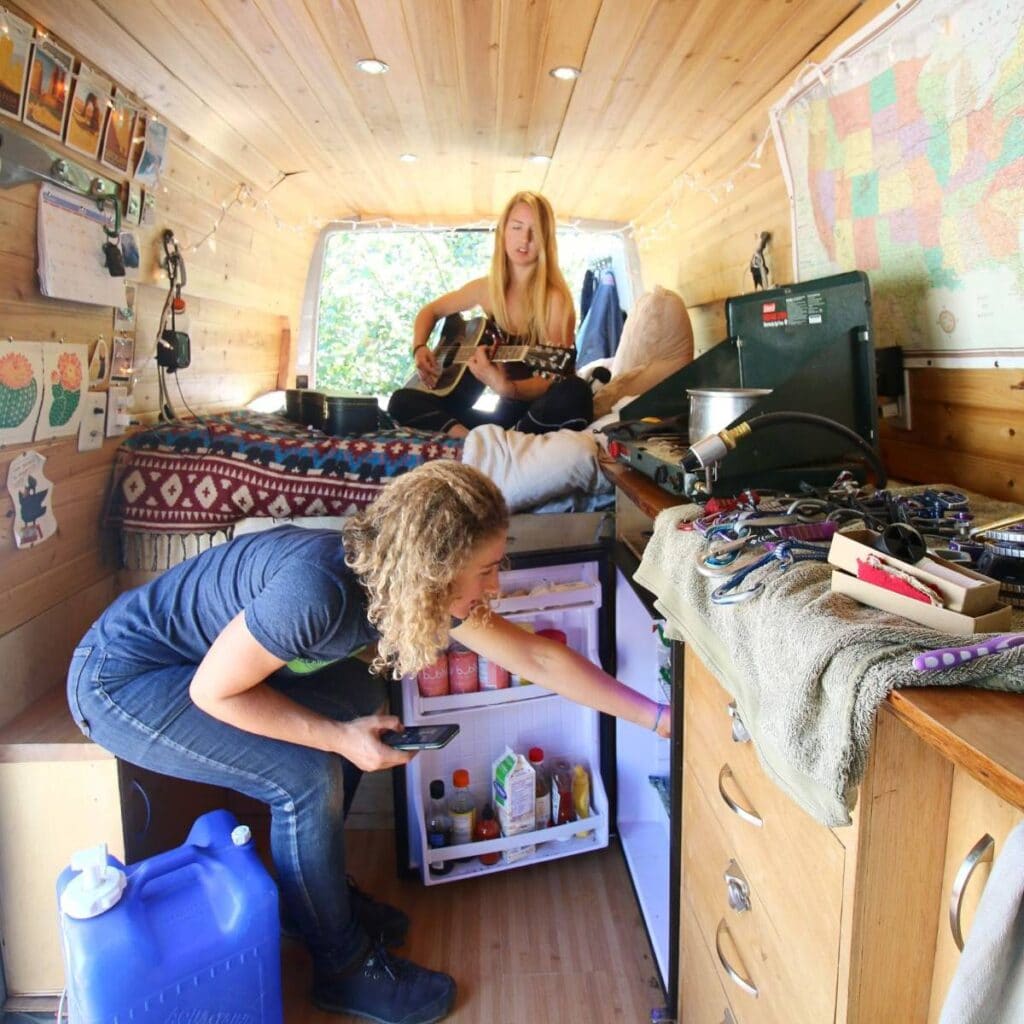 My bed also runs perpendicular to the layout of the van instead of parallel. The width of my van is 5'9" which, once again, is the perfect height for me. I have enough room on all sides to stretch out slightly, plus I saved room in the van build out itself.
If you happen to be taller than 5'9" and standing up in your vehicle is important to you, I recommend getting a newer Sprinter van. They are around 6-1/2 feet tall in the interior and around 6 feet wide. If you plan on sticking with the T1N's, you'll need to build your bed lengthwise along the build out instead of side to side in the back. Unless of course you don't mind being scrunched up in bed.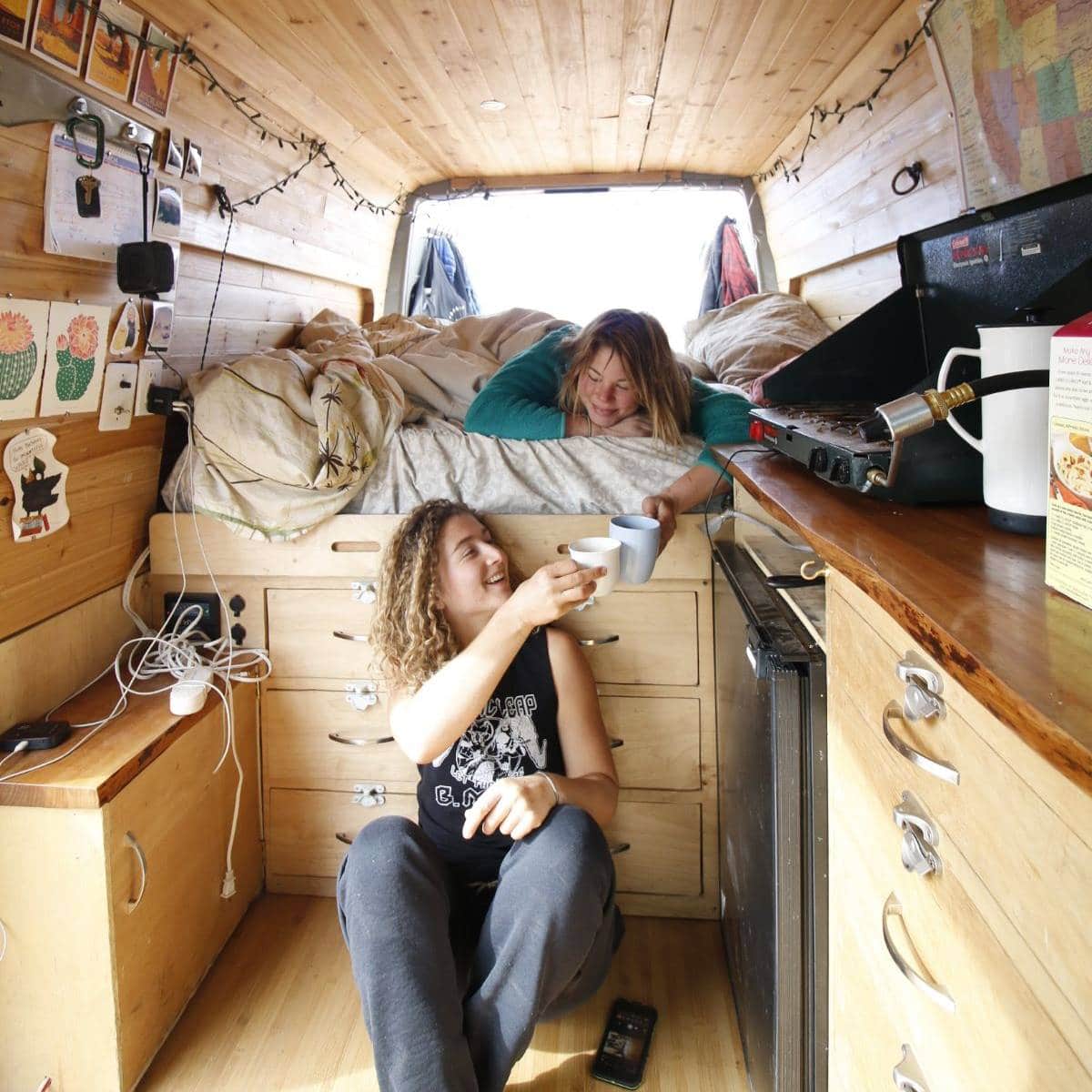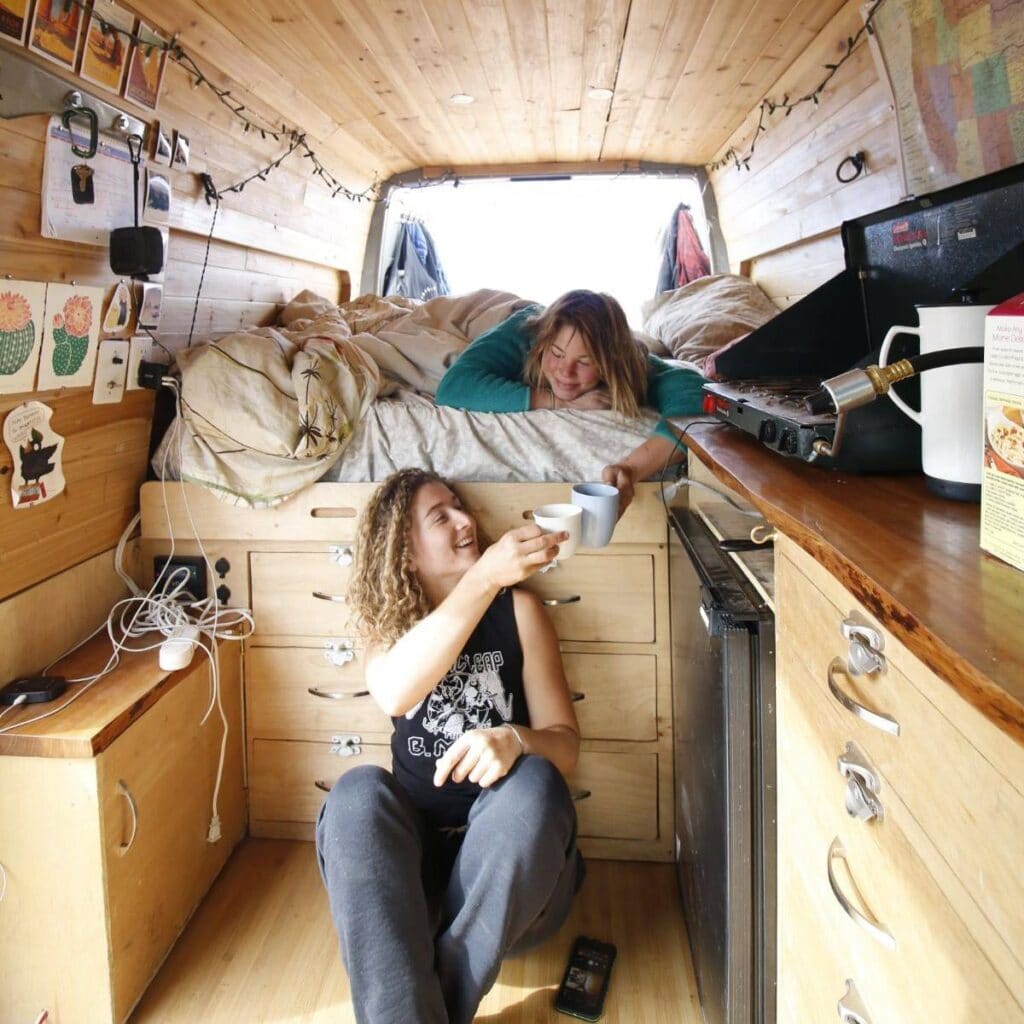 A final note on size: this is the perfect van for two people. I know a few vanlife couples who've lived in smaller vans together, (ha! Like the owners of this fine website!) but most people find anything smaller than a Sprinter is a bit too cramped for them. I like being able to sleep while my partner cooks, or sort gear while he moves about the kitchen. Having your own space in a van is important, and I find that smaller vehicles mean less room for separate spaces.
3. It handles really well
Driving my Sprinter van, strangely, doesn't feel like driving an 8,000 lb vehicle. The turn radius is really good, and it has 8 inches of clearance. While 8 inches isn't that much clearance, it makes a lot of difference for a vehicle of this size. I've taken my van on some really heinous dirt roads in Utah, and the only way I've made it out was the ability to clear rocks and pot holes in the ground.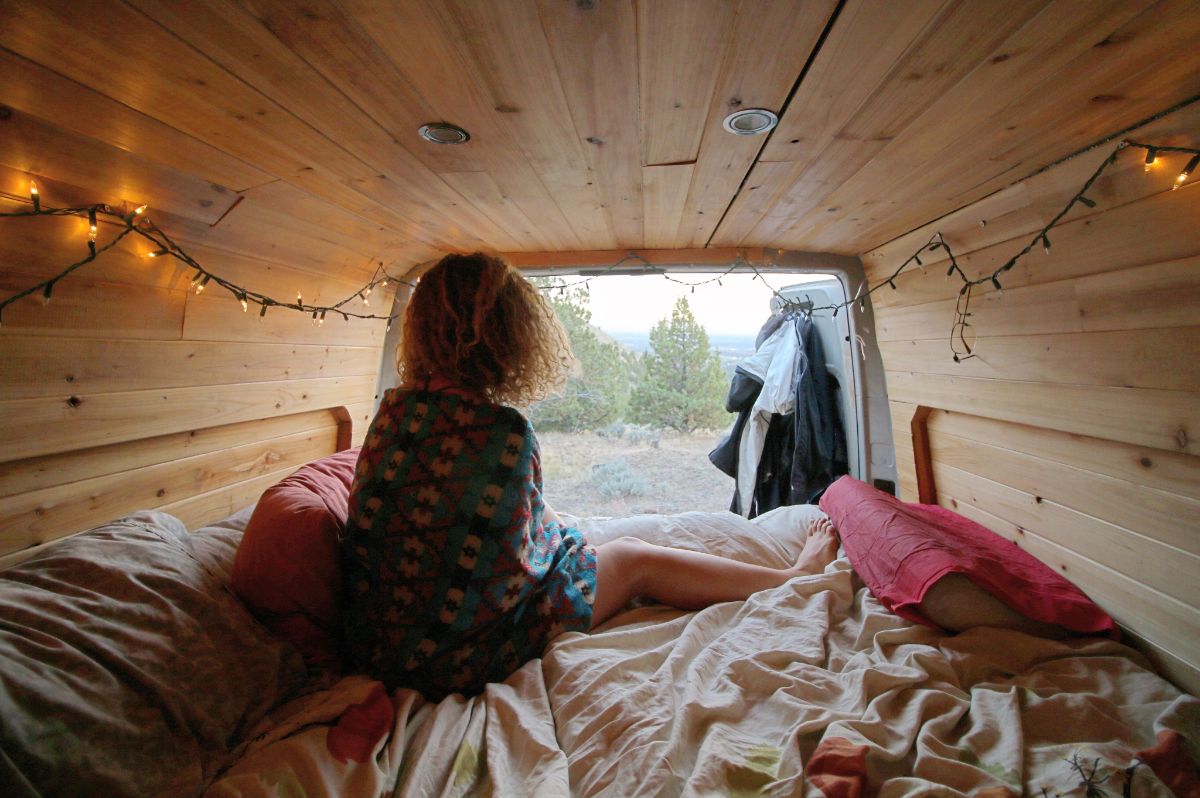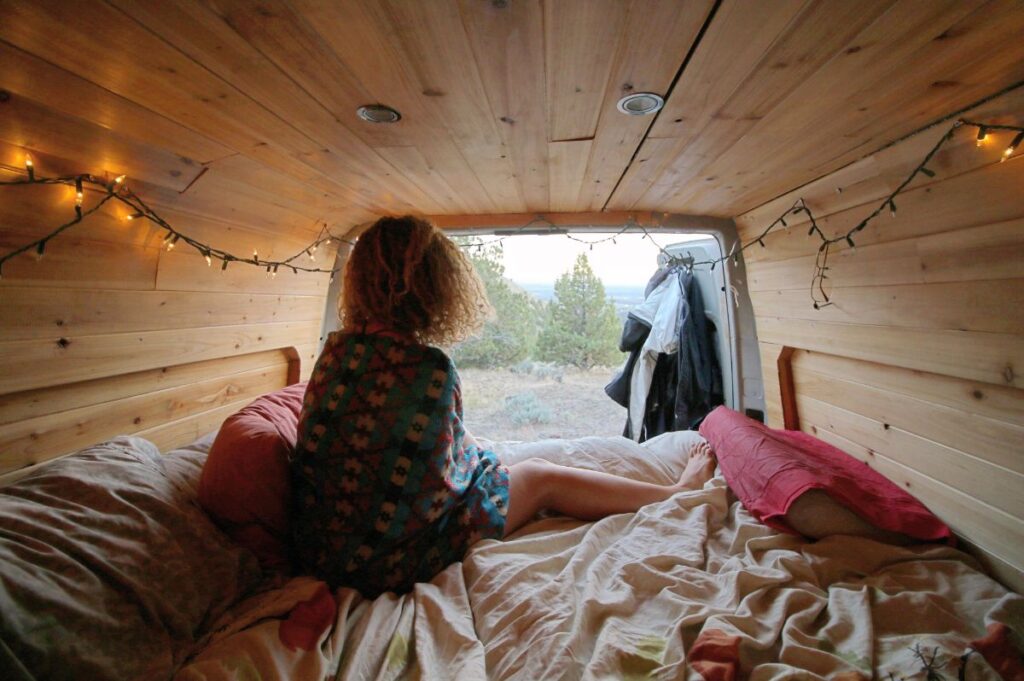 Another perk (and this was a big one for me) is that my van can fit in almost any conventional parking space. The larger vans or school buses or even RV's need to be parked on side streets or in special parking spaces. I never wanted to deal with that, and it's always paid off to have access to smaller spaces. I consider driving this van to be easier than driving a lot of cars!
4. There is a wealth of knowledge online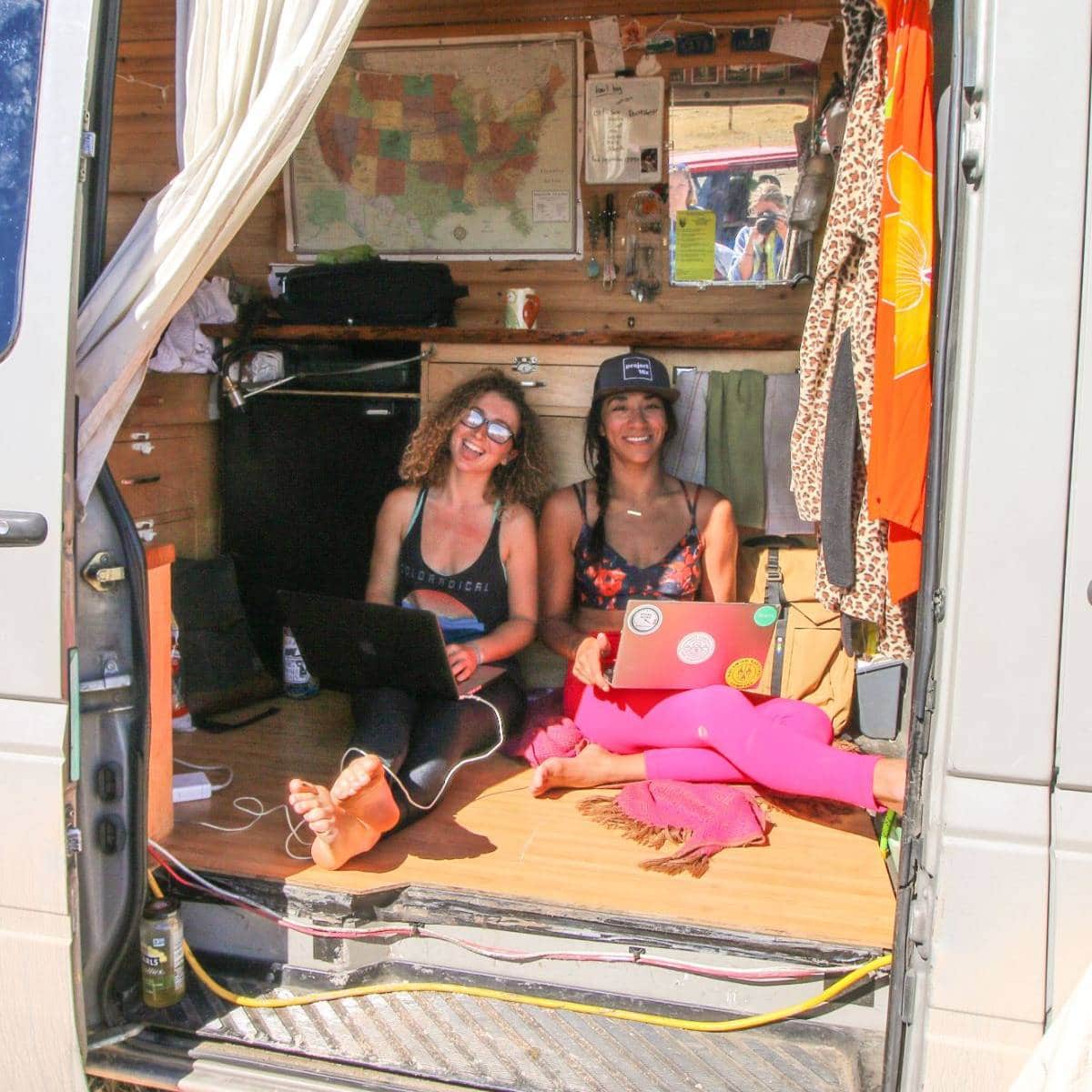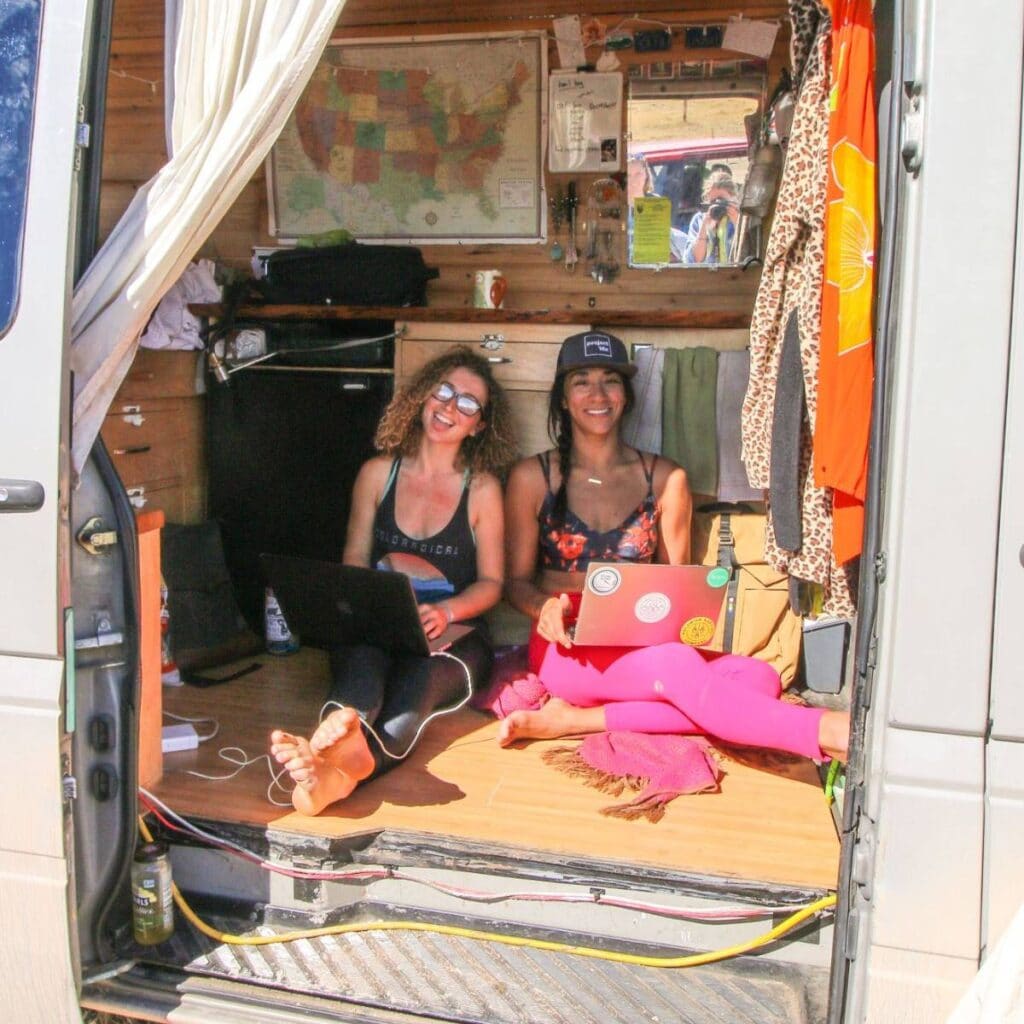 Sprinter vans can be tricky to fix. Fortunately for T1N owners, there is an online cult following of people who are DIY mechanics. The Sprinter Source forum has saved me hundreds, if not thousands, of dollars in repairs.
That combined with the wealth of knowledge on YouTube about ways you can repair your Sprinter van, means it's a fairly simple vehicle to maintain yourself. I'd never worked on my van before, and now I've replaced everything from air filters to intake manifolds to the turbo resonator. If you're willing to put in the work, fixing up your Sprinter on your own isn't that hard.
Things I don't love about my van
1. It's really expensive to get work done on Sprinters
The biggest downside to having a Sprinter van is the cost of repairs. I do most of the repairs on my vehicle myself, and even then the cost of parts and materials can be between 3 and 10 times more expensive than a 'regular' car. I recently replaced the EGR valve on my van, and the part cost over $600. A quick online comparison showed me that most EGR valves cost around $70.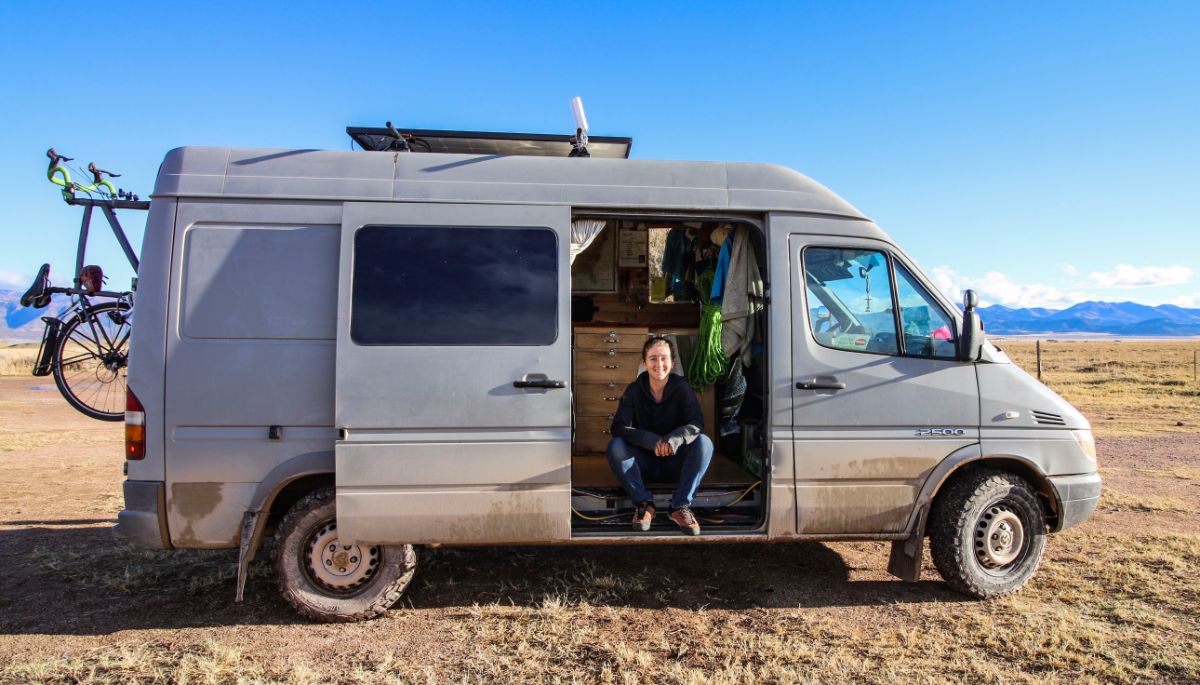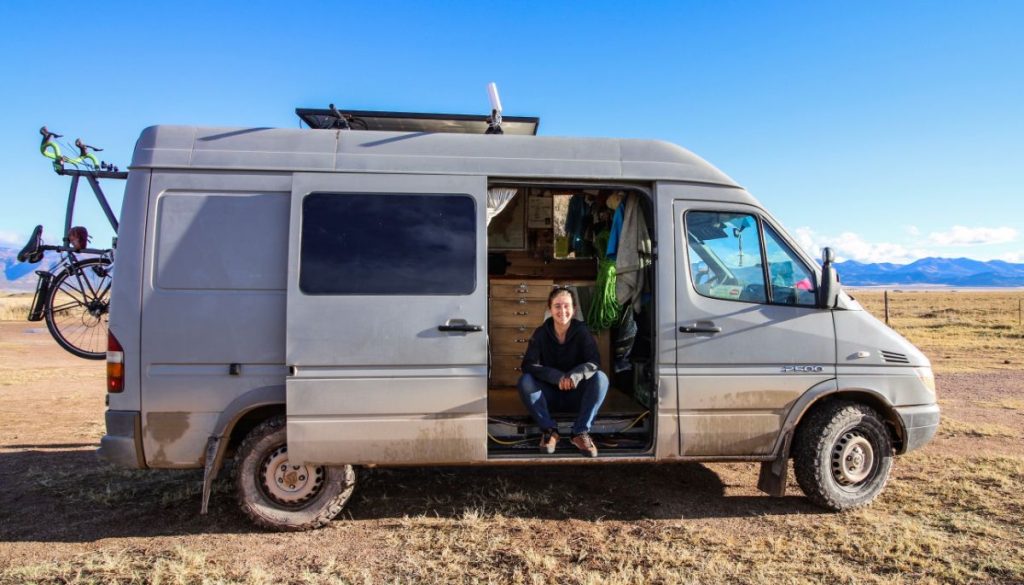 Maintenance work can be expensive as well. I typically change my own oil, but if I'm in a pinch for time I'll take my van to a shop. While many places will do an oil change for $30, they will charge 3x that for a diesel vehicle.
If there is something I absolutely cannot do myself, I will take my van to a mechanic. Unfortunately, many mechanics wont work on Sprinter vans because they are so tricky. I've been actively turned away from every mechanic in Moab, UT at this point. When I broke down there in March of 2018, I had to tow my van 150 miles to Grand Junction before I found a mechanic that would work on her. Even then, for certain mechanical problems (specifically the AC, and other electrical issues) you have to take your van to a Mercedes dealership. Last I checked, the hourly rate of the Mercedes dealership in Reno is $168. That can quickly become way too expensive.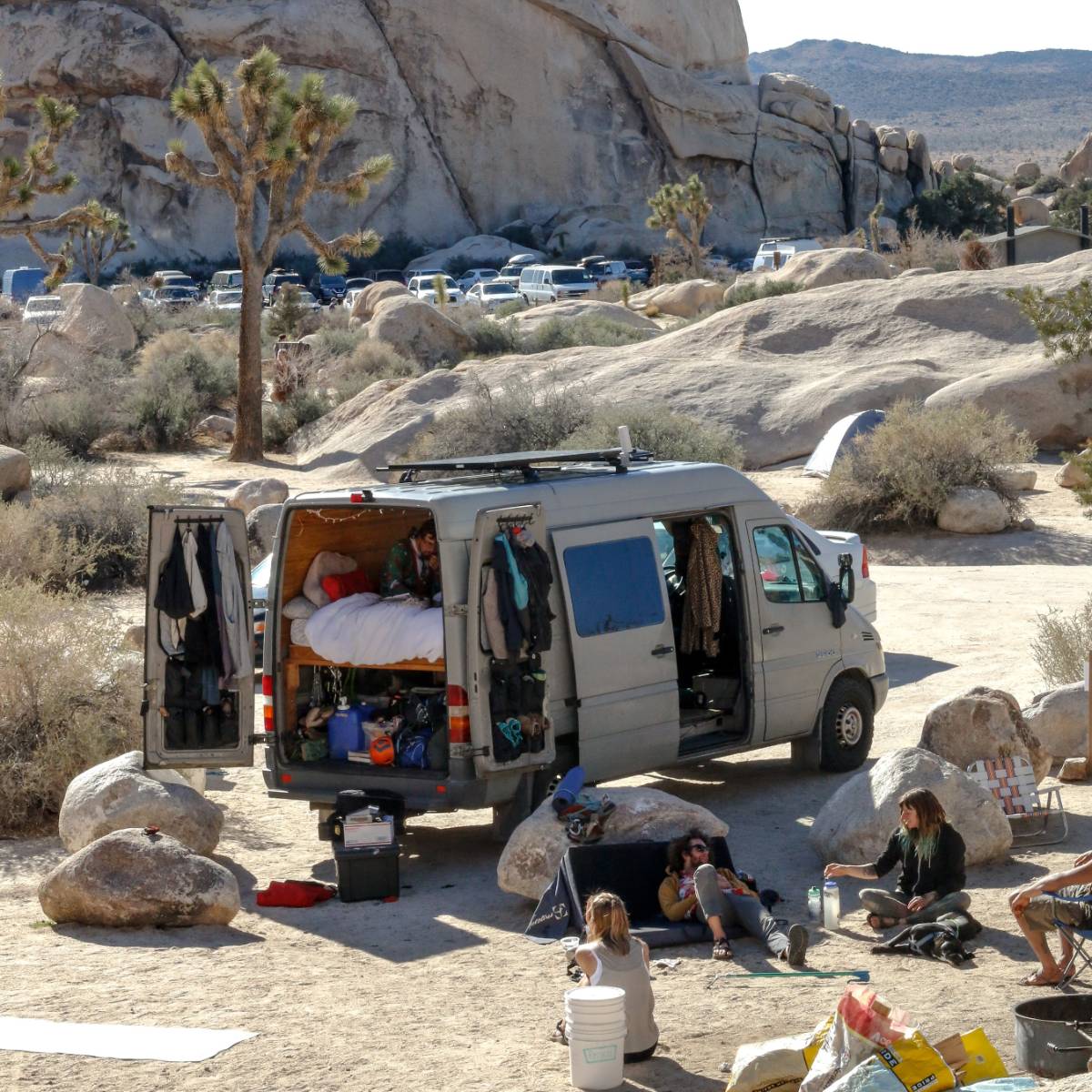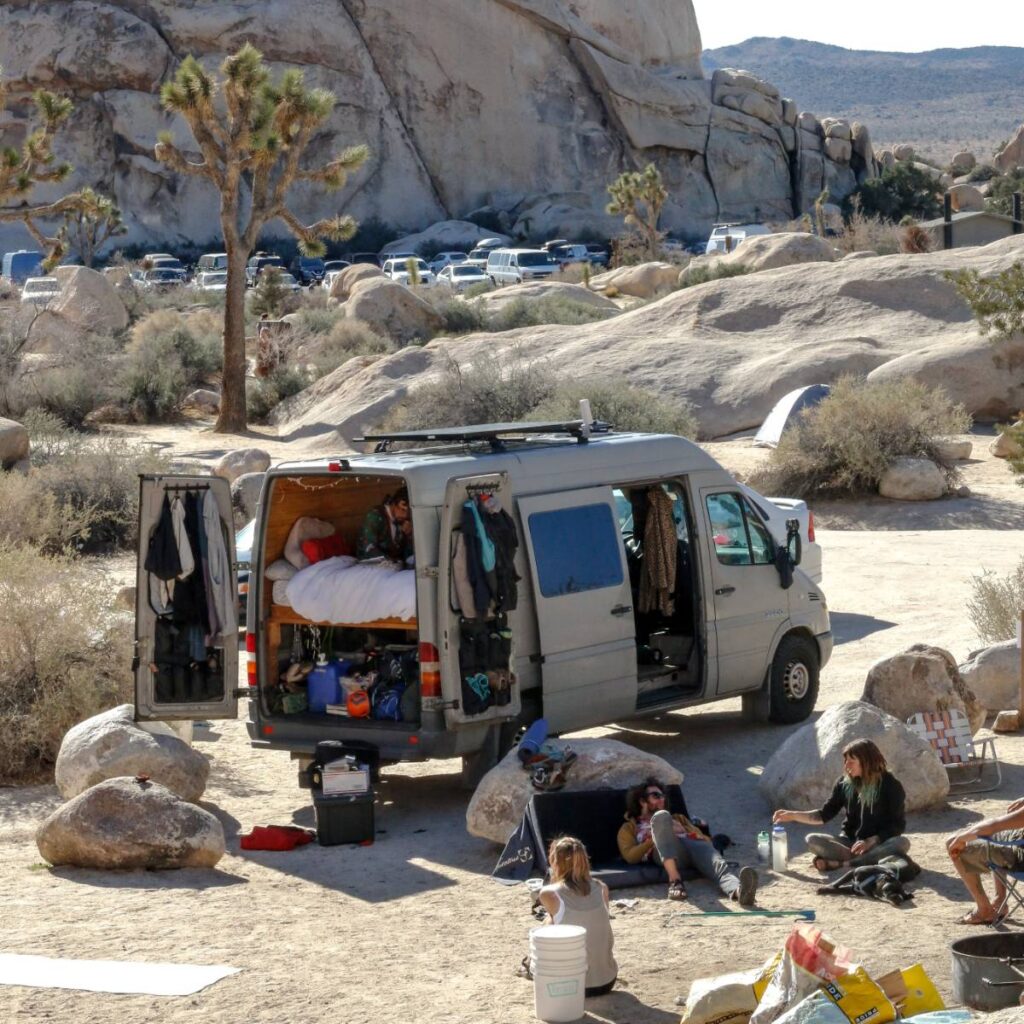 Pro tip: If you've just arrived in a new town and you need someone to work on your van, I recommend calling around and asking specifically if they work on Sprinter vans. If they don't, ask them to refer you to someone in town who does. If there isn't anyone, well, get out your AAA card and get a tow.
2. The build outs are tricky
The classic Sprinter van shape is nice because it's (slightly) aerodynamic, but it's not the best for building a house in. From top to bottom my Sprinter van is narrowest at the top, then widens to its widest point in the middle, and then tapers down again slightly at the bottom.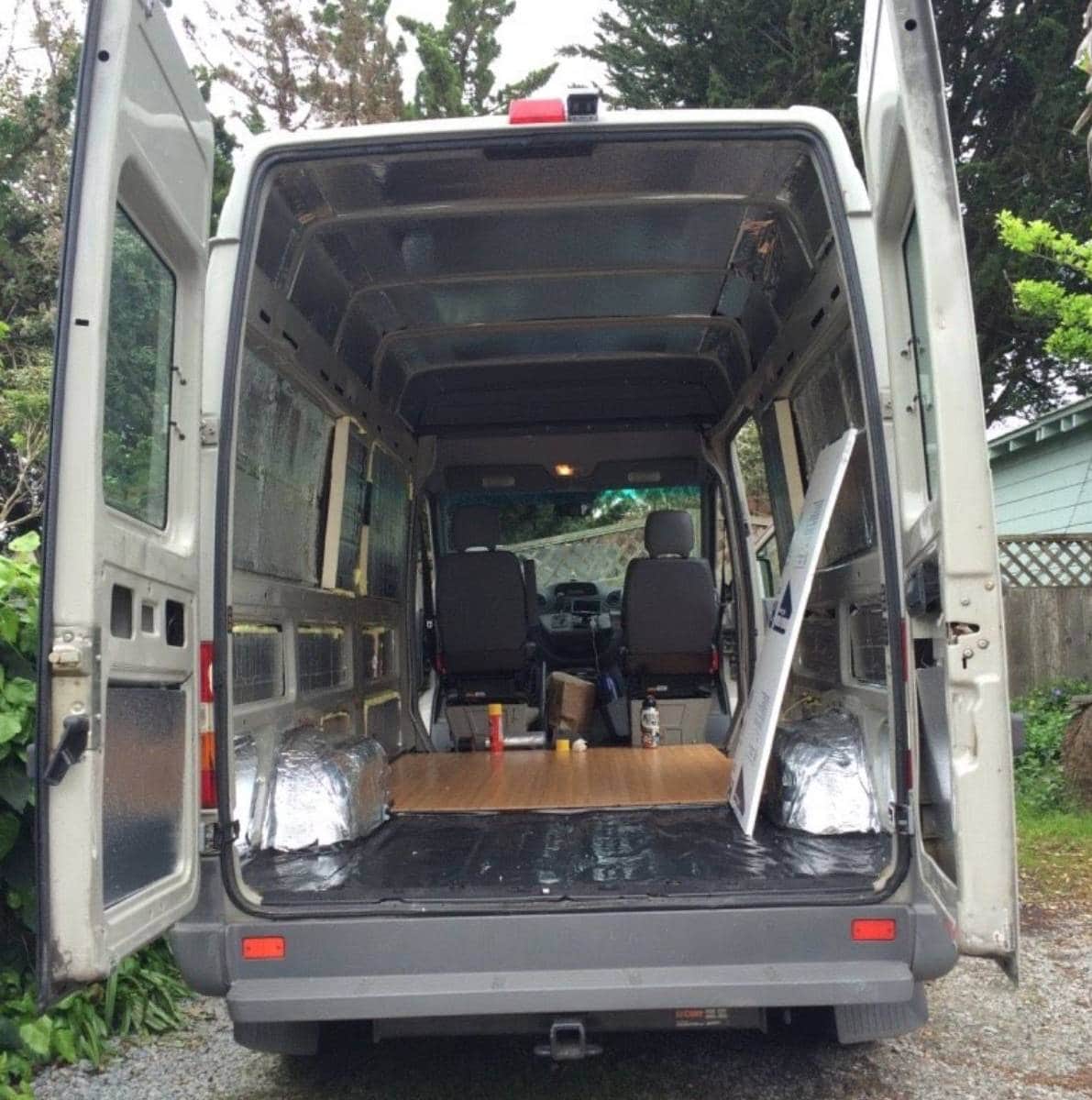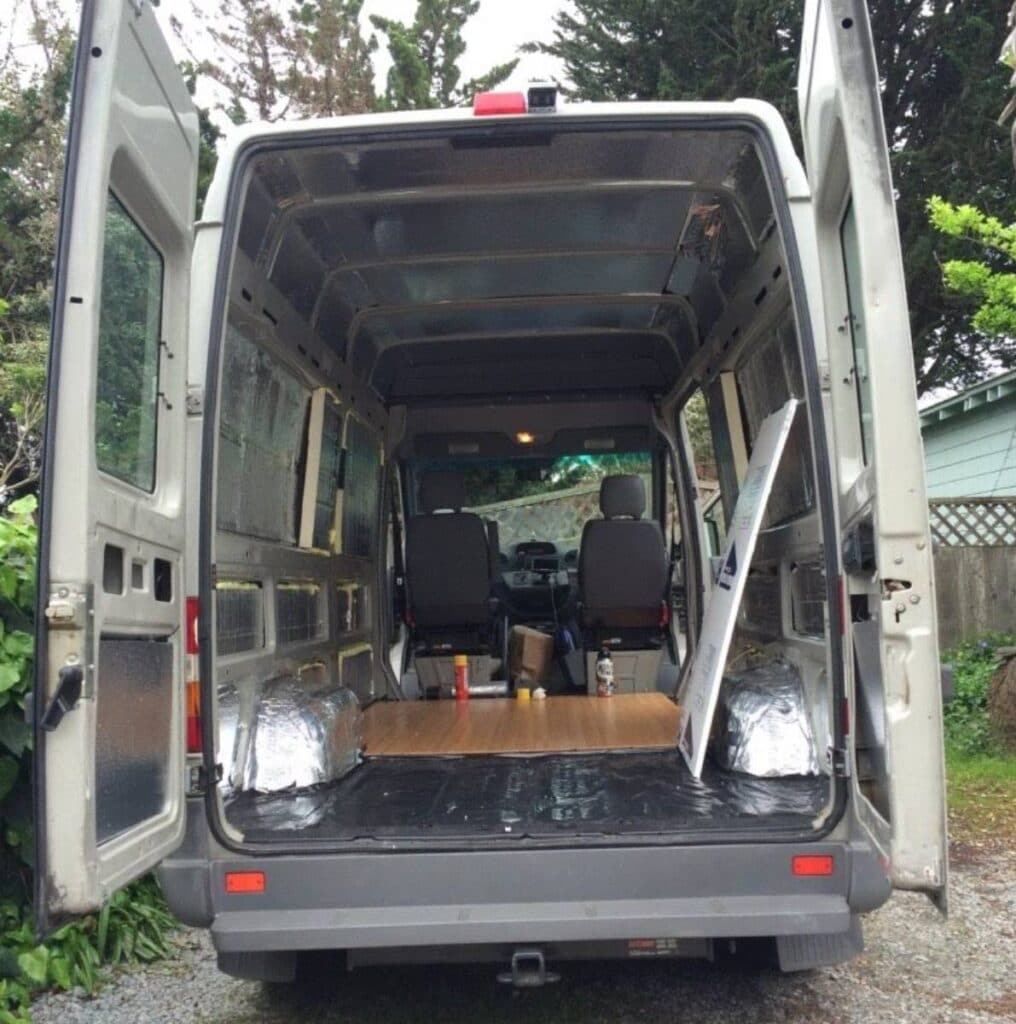 This bend makes it difficult to secure drawers, cabinets, and such to the sides. It can also have a slightly claustrophobic element to it, if you decide to build cabinets close to the ceiling.
Other van models, specifically the Ram Promaster, have a more rectangular shape which makes the build out simpler. But if you're a crafty carpenter, this shouldn't be a problem.
Final Thoughts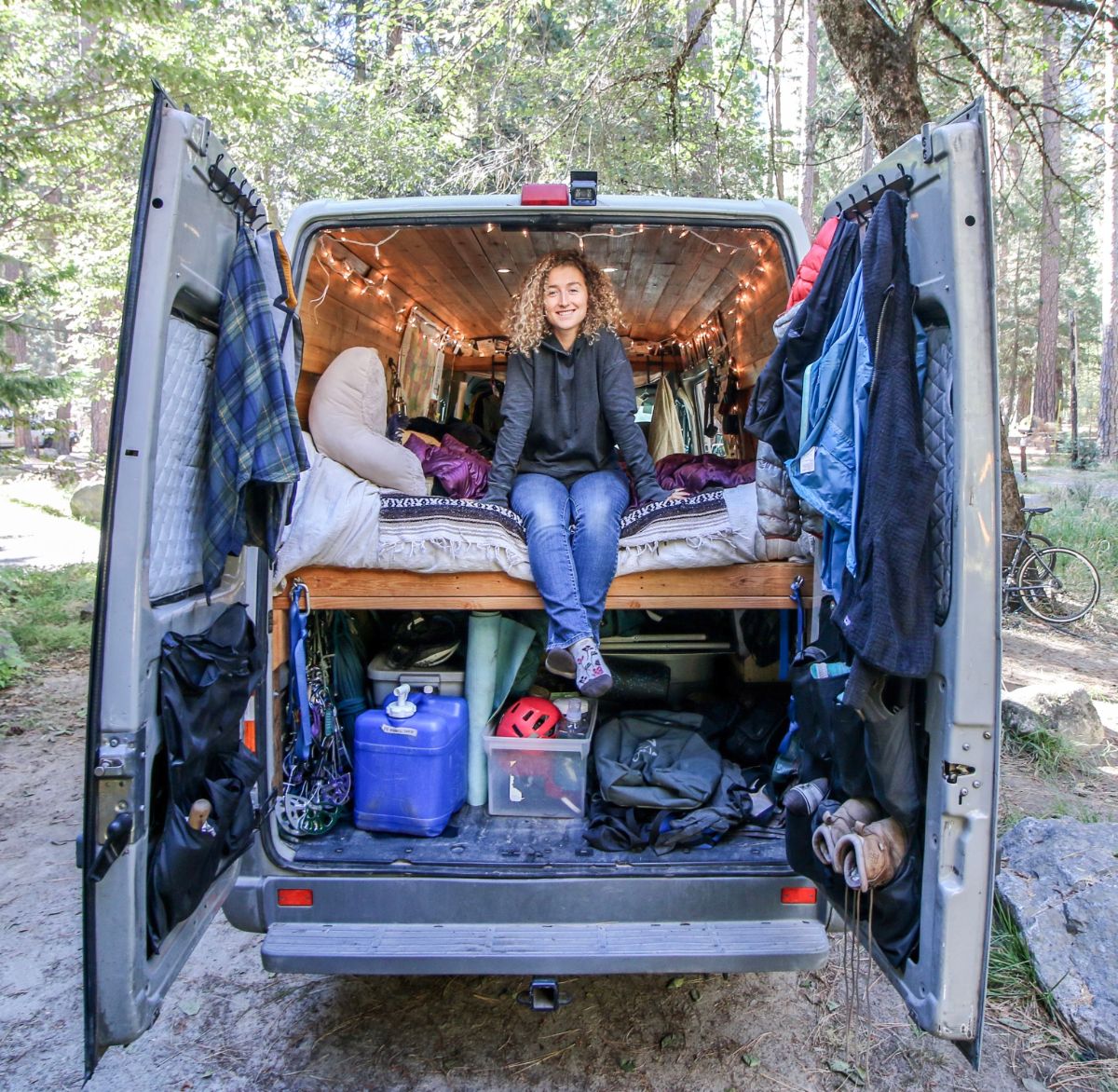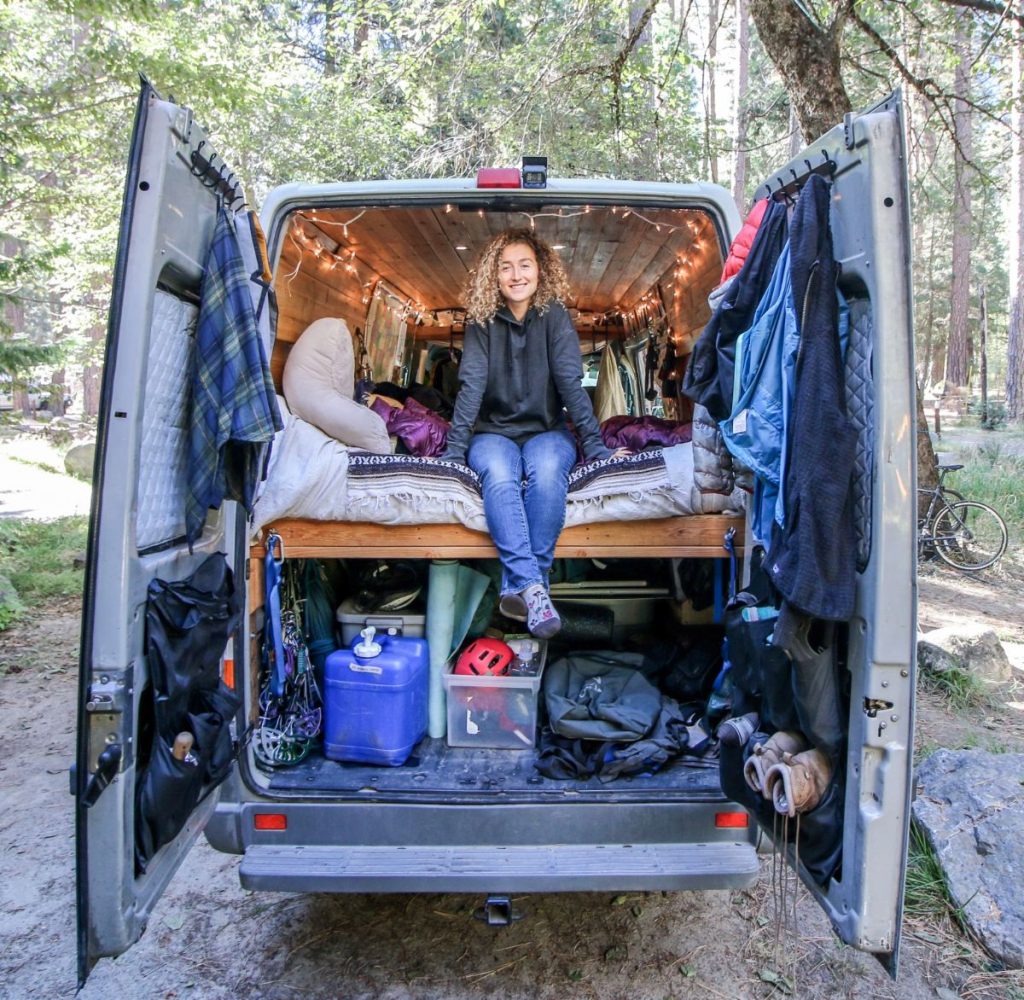 The 2001 to 2006 Dodge Sprinter vans are great vanlife vehicles and I certainly have a soft spot for them. I like the size, I like how they handle, I like the fuel economy, and I really like that they fit in most standard parking spaces.
If you are looking for a van that can comfortably hold two people, then this is the van for you. I also just kinda like their 'old school' look – the newer Sprinters appear puffy and cumbersome to me. Their biggest draw back is when things go wrong, (and they will go wrong) it can be a serious undertaking to fix them again.
My final words of advice would be to travel with a AAA membership, and a set of tools for routine maintenance. Best of luck to you in your van search! Happy building!
Read more in the "Why I Chose My Van" series…