When I decided to make the move to #vanlife, I was living out of an art studio and a Subaru Outback. I feel like this detail is important, because I think that choosing the right van for you depends on what life is like for you right now, and your perspective on how much space you might need.
This fact is also important because I wasn't in a rush to find my van. I already had a place I was living and working out of, and a way to get around. But I knew that I wanted to make the move to full-time nomadic life and the Subaru, while a literal possibility, wasn't going to be comfortable for the work I do as an artist and producer.
My first real step in finding the right van for me was research. I watched a million YouTube videos, I read blogs like Gnomad Home, and I went back and read old blog posts from my previous road trips, remembering the things I liked and didn't like about car-based travel.
Read More: 10 Chevy Express Van Build Ideas You Need to See
"Must Have" Features For My Van


Needs to be Common
I have traveled many miles back and forth across North America in my past adventures. In some cases, I've driven vehicles with special features, which, in hindsight made them more difficult, costly, and time-consuming to service. Moving forward I wanted a van that would not need special parts mailed from Germany, or have expensive turbos, or delicate electronic features.

I wanted to focus on the adventure, not the maintenance of the van. If you're a gear head you might get excited at the prospect of wrenching in the field, but that's not what I'm after. If you enjoy that, the VW vanagon community is ready and waiting for you. 😉
Less than 75,000 Miles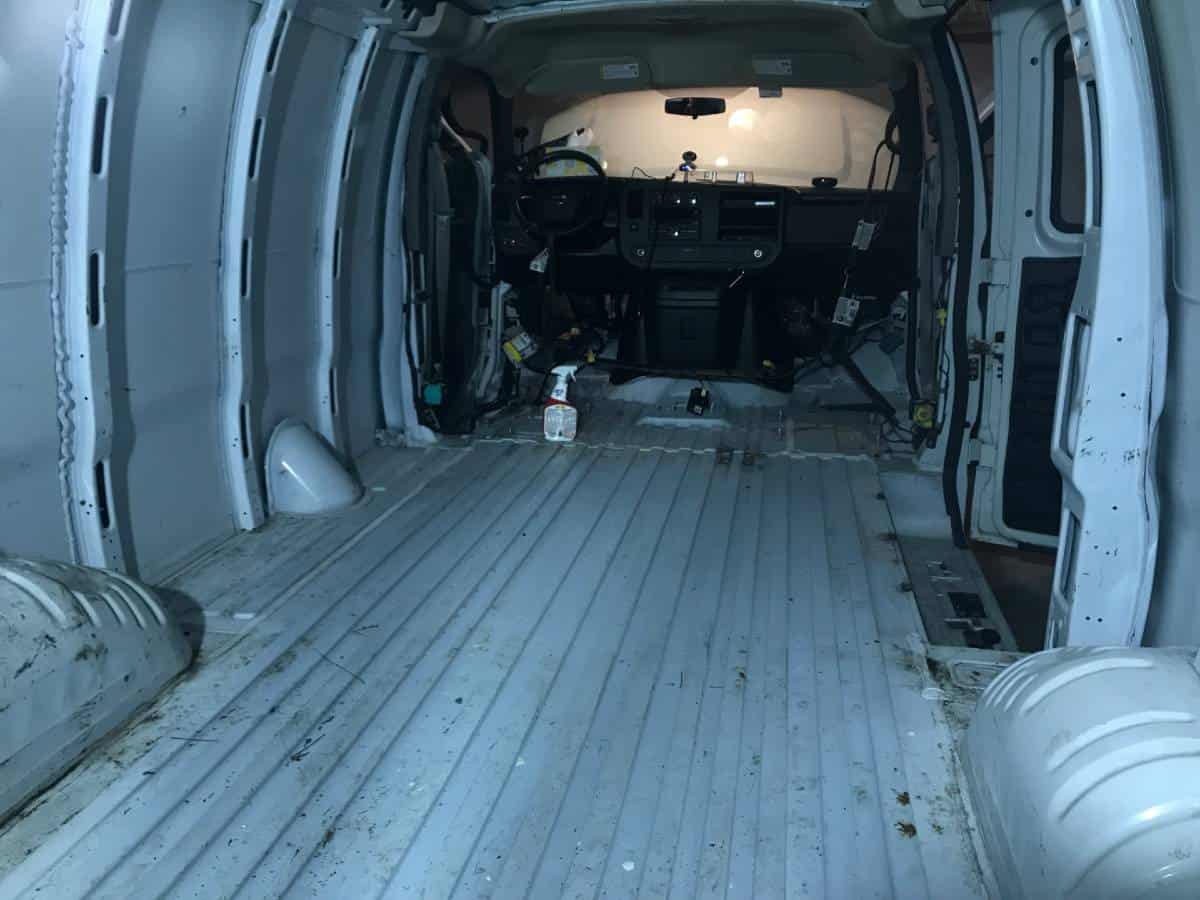 In all honesty, this number is sort of arbitrary, but I'll try to explain my reasoning. One aspect of my vanlife journey was to build a DIY van conversion that I could sell if I had to. I'm an artist and I often work in the nonprofit sector. I was planning to build a van that I could sell for a decent price if I found myself in a rough financial spot, or if I grew tired of traveling, (doubtful, I know!).

Having a van with 75,000 miles or less meant that I could reasonably drive around the country for ~2 years or so without hitting 100,000. It also means that there is less time for someone to beat the van up. Having owned and sold a handful of vehicles in the past, there seems to be a perspective shift around 100k where people just don't want to pay as much. It's one too many digits, I guess.
Cost Less than $23,000
This one only makes sense if I'm totally honest with you. This was the maximum amount my bank would give me for an auto loan at the time. If I could have qualified for a loan, or afforded the loan payments for $60,000, I'd probably buy a Sprinter. Like #2, I was thinking about this from a purely resale/financial perspective. I wanted to get a nice base van to build my nice design. The newer the van, the less work it probably needs, and, if I needed to sell it, perhaps I'd retain more value overall.

I was also considering my future budget. A car payment that is attached to a vehicle in that price range was slightly cheaper than the rent I was paying at the time, which also meant that purchasing something at this level (or cheaper) would allow my overall budget to decrease, and in turn, allow me to work less, and adventure more.
Power Windows and Cruise Control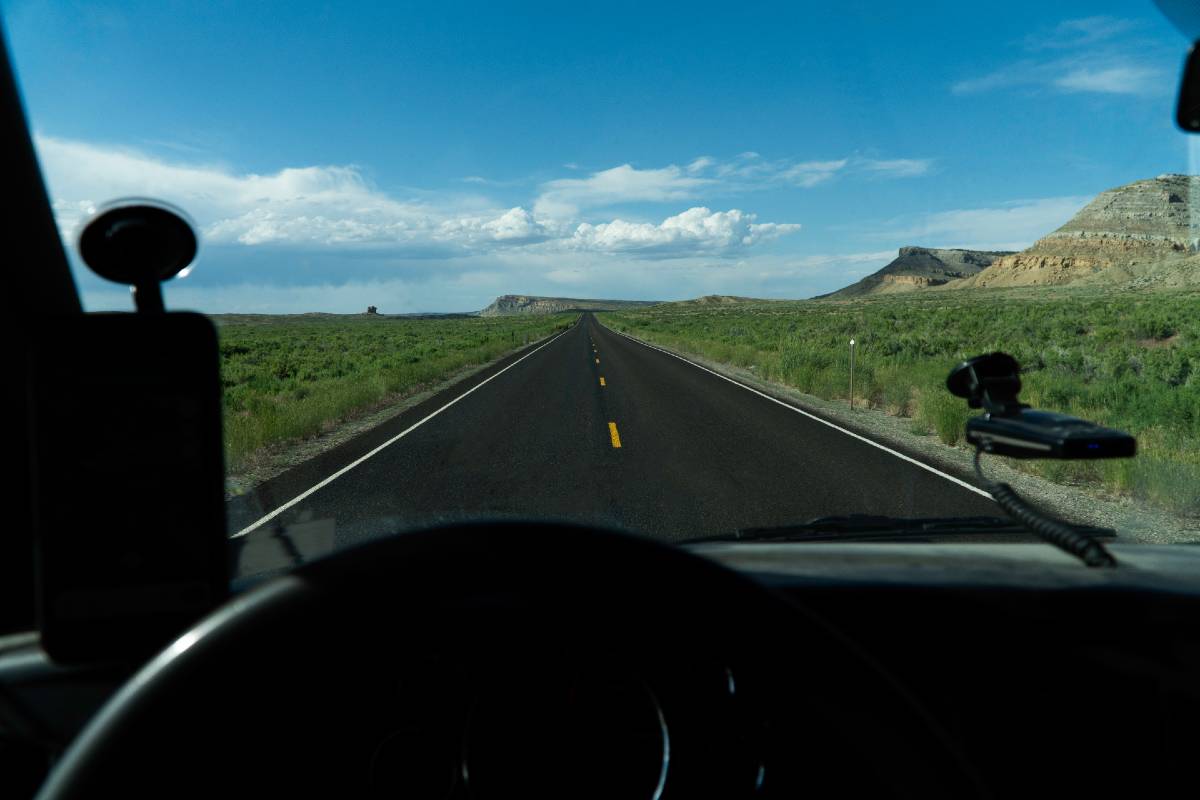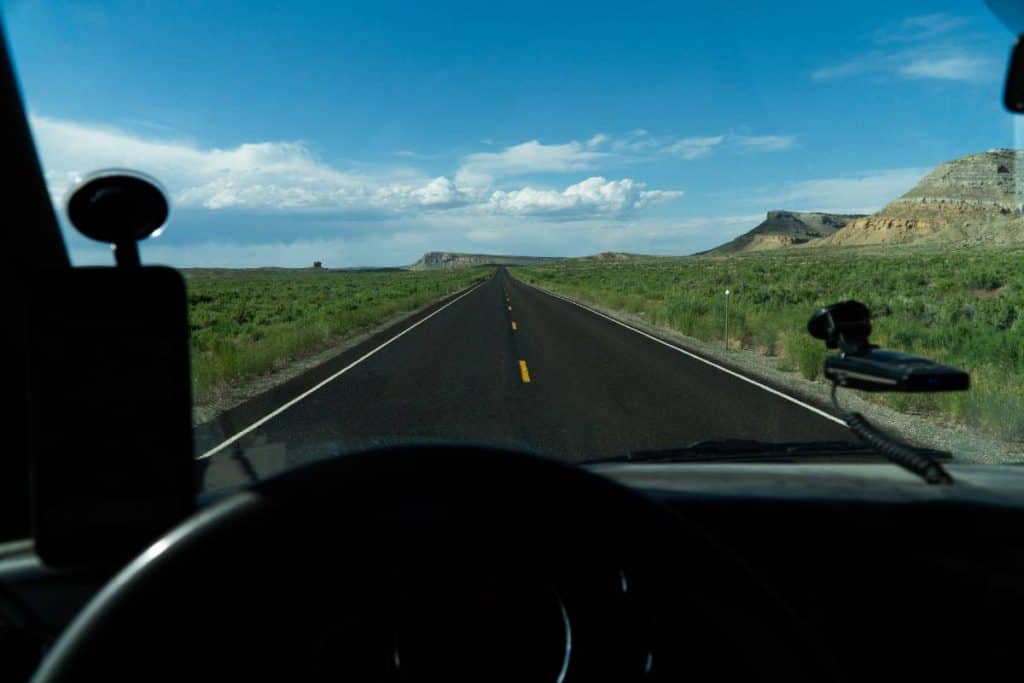 Is this silly? NO. This is important, and at first, it was not something I was thinking about. Consider yourself warned! Many slightly older cargo vans are built for pure utility and don't come with many features that are standard in most cars and trucks today.

I found vans on multiple occasions that had everything that I was looking for EXCEPT they didn't have power windows or cruise control. These features are what I would consider 'essential luxury' for road trips. Cruise control turns the lumbering, wind-blown beast of a vehicle that is my cargo van into a cruise ship sailing the tarmac waves of our interstate system. It sounds poetic right? It is. Don't skimp on cruise control.

Power windows are the next most important electronic feature in a van because vans are wide. Let's say you're cruising down the road and want some of that nice fresh air, but you don't want it to blow directly into your face on the driver's side. Without power windows, you now either have to pull over, unbuckle, and physically move your body to the passenger seat to manually rotate a crank like it's the 1800's, OR, you can hold the wheel with your knee as you lean across the vehicle to….. oops you crashed.
Needs to be a 4×4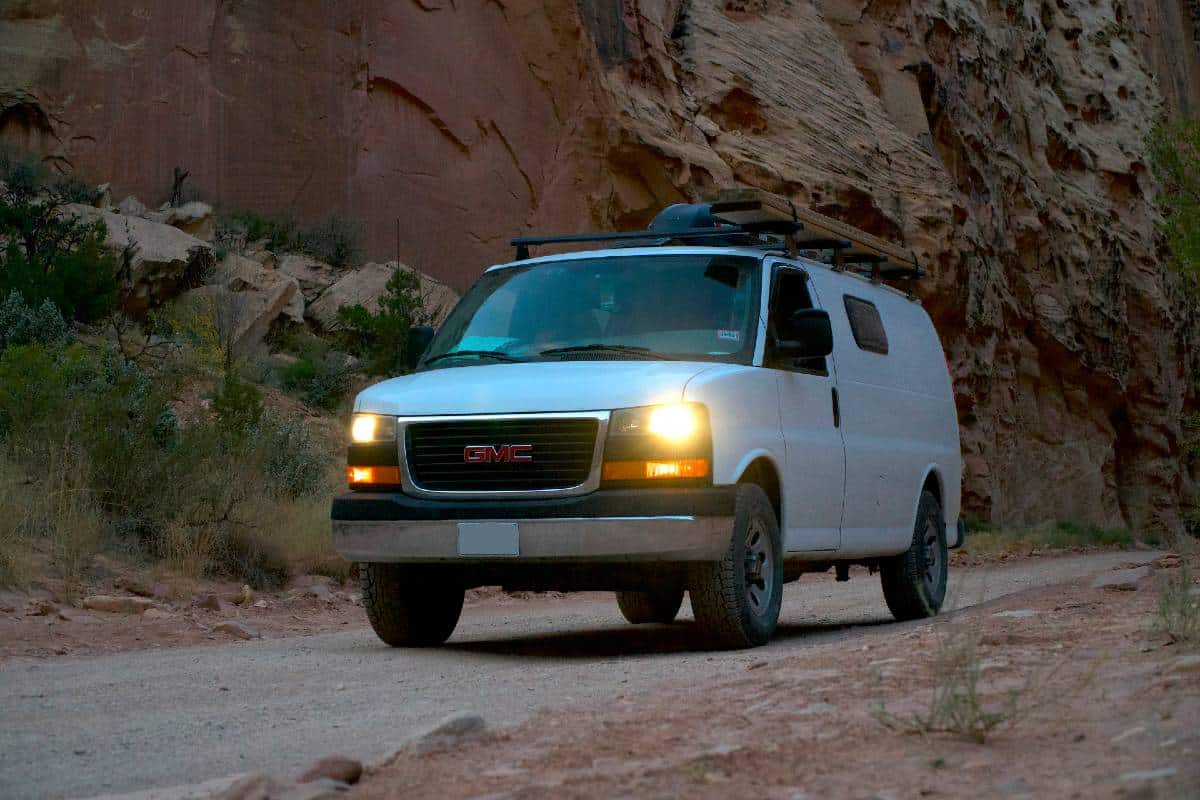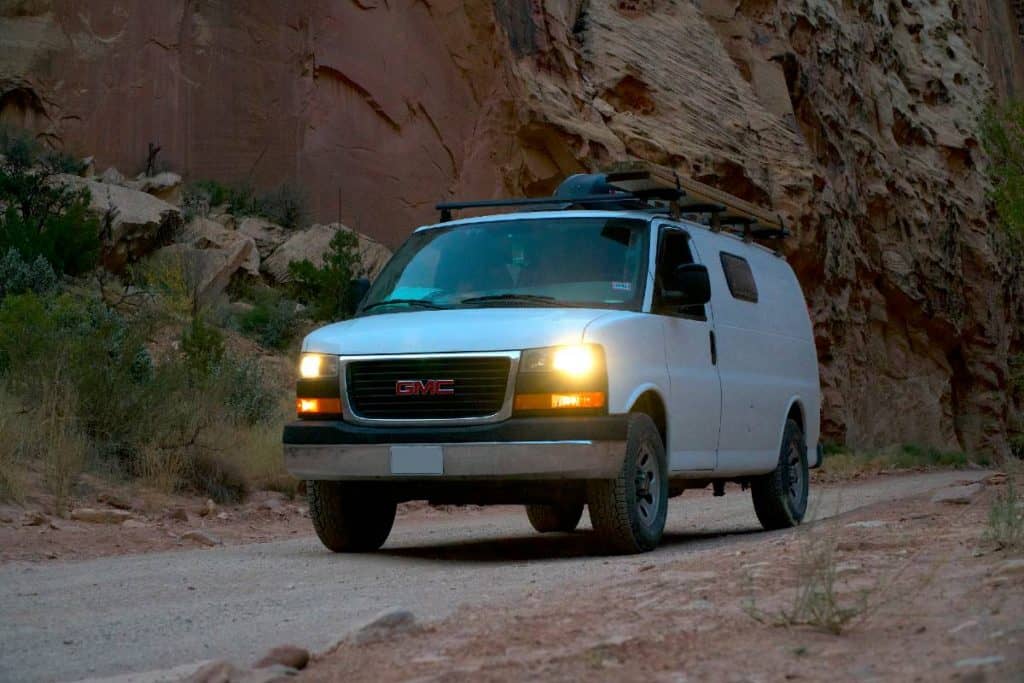 As mentioned at the top, I was coming from years of adventuring in a Subaru and I didn't want to lose my ability to get to the backcountry. The catalyst for me buying and building a van was the ability to reach and then live in a particularly remote forest in the mountains of Utah for extended periods. I needed space, more ground clearance, bigger tires, and traction to all four wheels.

I'd always been a big fan of the idea of Sportsmobiles, and Syncros, but those seemed prohibitively expensive. In my research I came across a lifted, late 90's GMC Astro with AWD. I hadn't thought about the possibility of an AWD van (and to be honest didn't understand the difference between AWD and a 4×4), so I jumped down the rabbit hole.

It turns out GMC/Chevrolet made two models of AWD vans in the '90s and '00s, and they were surprisingly capable. And just as a tip for you, dear reader, if a $60,000 Sprinter 4×4 is too much for you and you can't find a used GMC then know that Ford Transits are available in AWD.
Needs to be Empty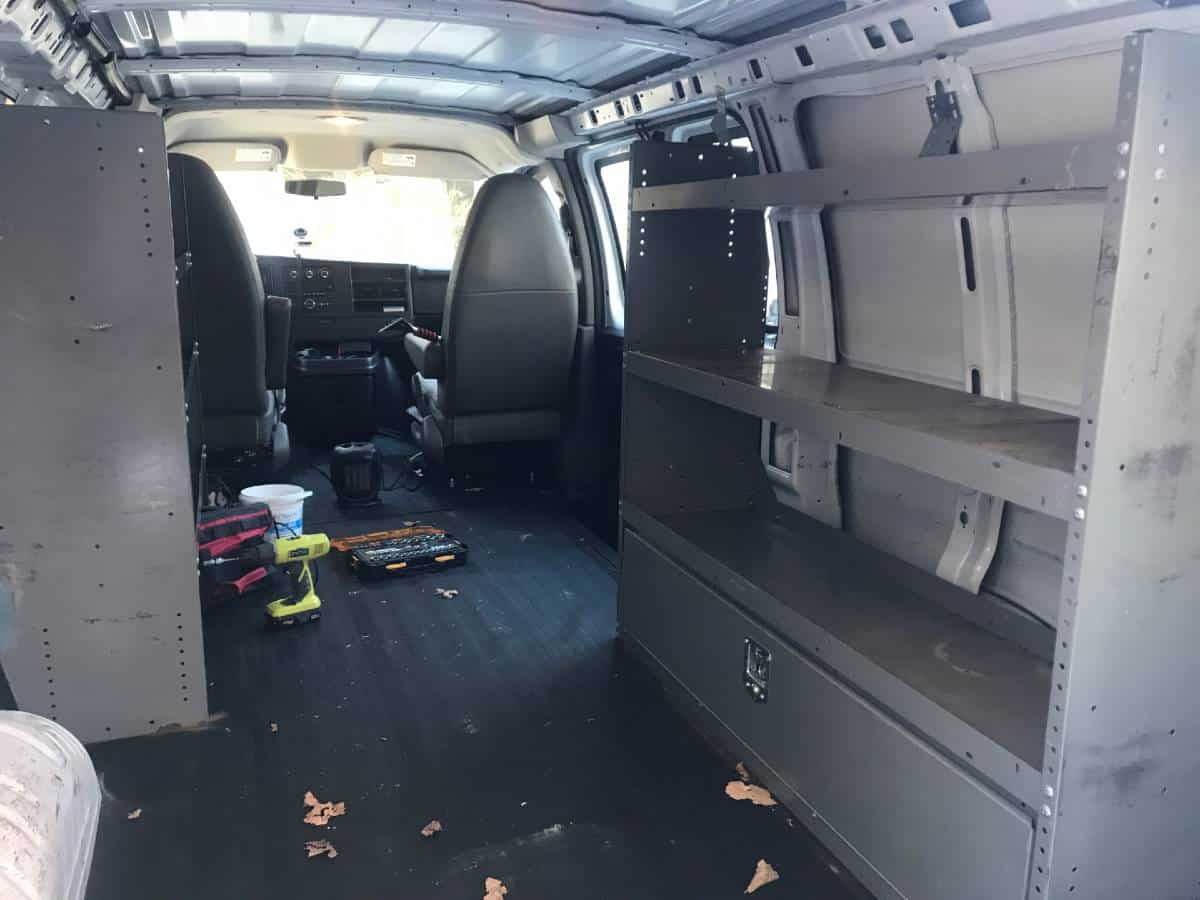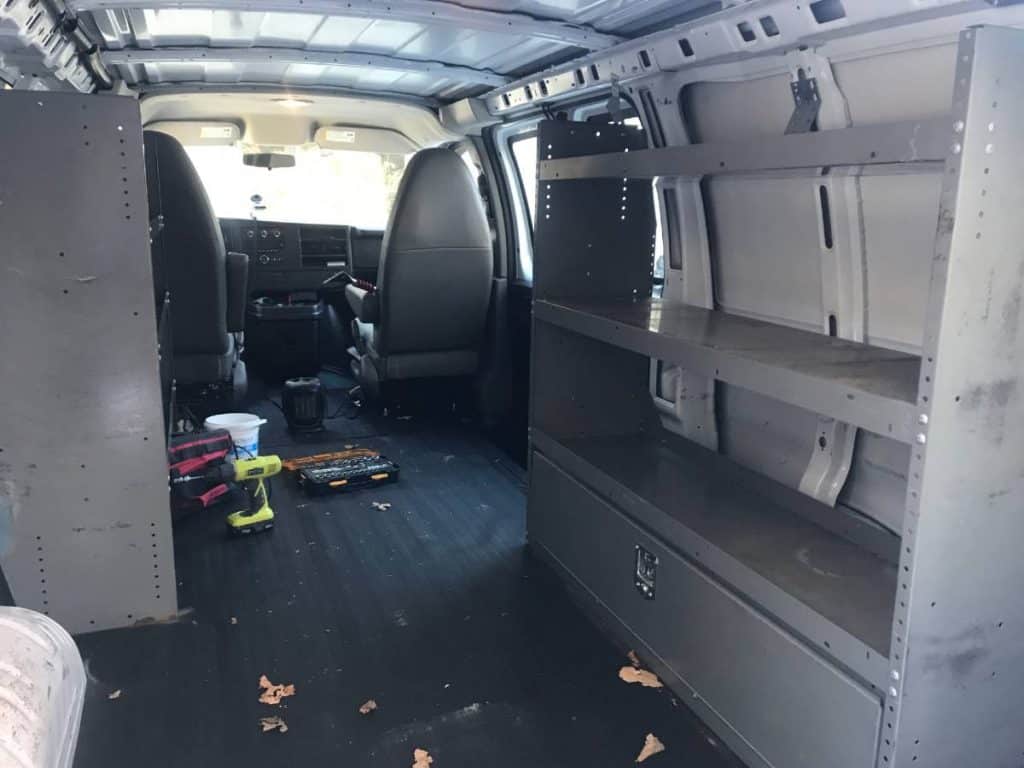 This requirement was based on a desire that came to fruition during my research. I wanted to build "the most ecological adventure van ever" using only natural and non-toxic materials. To this end, I thought that it would be best to start with a blank canvas, so I could keep track of every material used in the build.

Conversion vans or vans that were previously set up for specialty services like carpet cleaning or food prep can have layers of unhealthy materials to remove, electrical connections that need to be traced and modified, hidden mold or rust, and other problems. Granted it's often something that determination, a crowbar, and some good cleaner can remedy, but it wasn't something I wanted to spend my time on.
Researching the Best Van for Me
I set to work researching my options and quickly, despite the first item on my priority list, found that the best option for me was a fairly rare, 2003-2014 model GMC Savana H-1500 AWD Cargo Van (also sold as a Chevrolet Express).
While the GMC Savana is one of the least-changed van models in the history of the US auto industry—largely unchanged for decades and thus extremely common—this highly sought after version of the average cable repair van was only produced as an AWD (All-Wheel-Drive) vehicle for this relatively short ten years period.
The Deal with AWD
While its rarity didn't fit in with my goals, many components of the van are still extremely common. The AWD option available on this model of the van was particularly interesting to me because I didn't want to give up the ability to access more remote forest services roads that I had with my Subaru — in fact, I wanted to increase my ability to get deep into the backcountry.
When researching 4×4 van options, it was clear that having a 4×4 system would cost me thousands and thousands of dollars in the used market since, for the most part, every 4×4 was built individually in the aftermarket and didn't come from the factory. The only van to release a true 4×4 from the factory was Mercedes starting in 2015, and if you're lucky enough to find a used one, you'd be paying somewhere in the range of $40,000 or more.
AWD systems are technically a 4×4, as in, all four wheels receive torque, but the mechanics of the system are set up more for on-road travel than off. While possibly less cool in some automotive circles, it's far more practical for vanlife as 75% or more of my miles are on pavement, and most folks will probably drive almost entirely on pavement – where those 4×4 sprinters will be forced to stay in 2-wheel-drive. You can go down a rabbit hole on the merits of center-locking differentials and what constitutes a true 4×4, but the take-home point is that it was at least as good as my Subaru, and perhaps most importantly, I could afford it.
Sourcing a Rare Van
As mentioned, this particular van equipped with AWD was fairly rare, mostly because people don't want to sell them. They have a solid history of reliability and are most frequently used by delivery companies in the mountain west and Canada.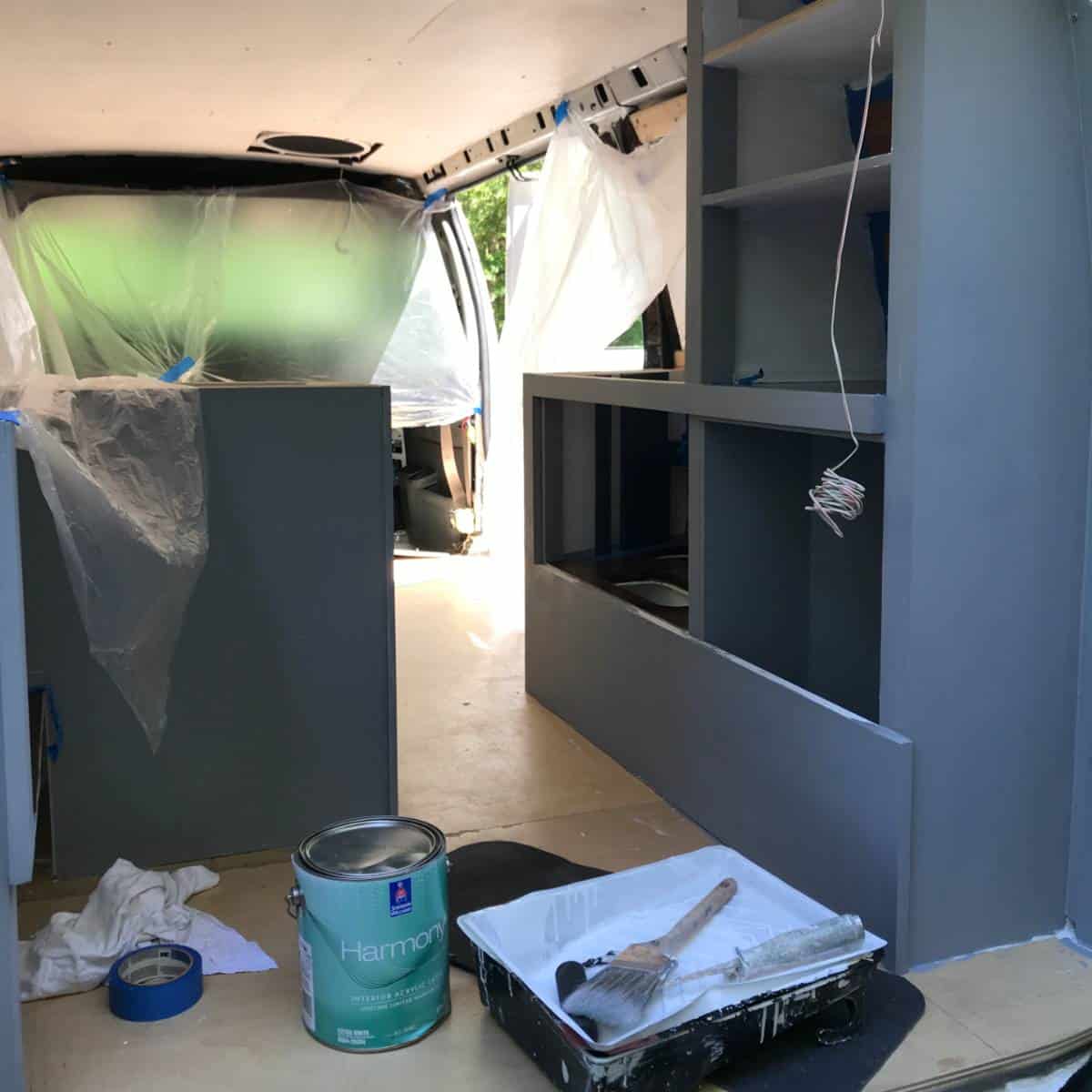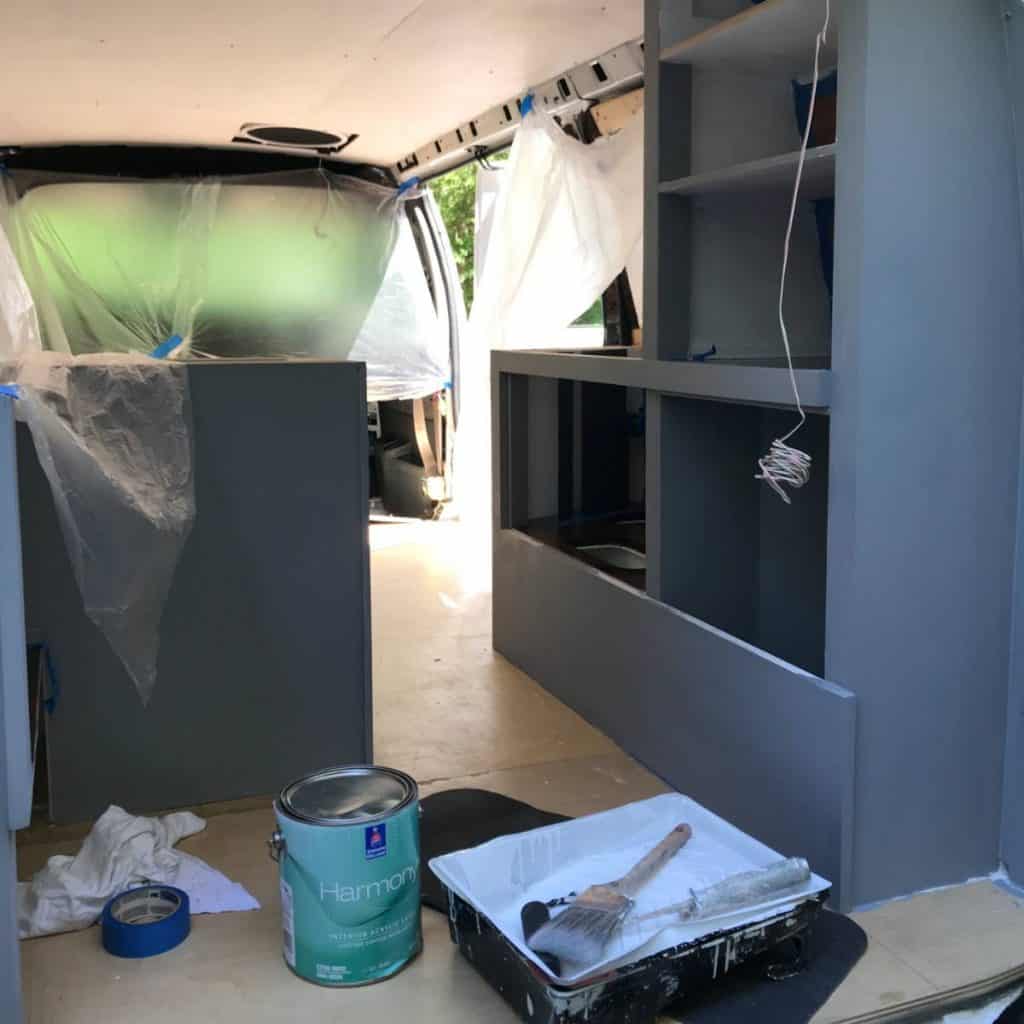 After about a month of scouring Craigslist, and AutoTrader, and TruckTrader, and local auction listings, and used-car lots, I decided to hire an auto broker. Their job is just as it sounds; they're another set of expert eyes searching various channels and outlets for your specific vehicle needs. Most of these folks only charge you if they find your dream vehicle, and my broker was no different. He didn't end up finding my dream van and I didn't pay for his service, but for two months I had a direct pulse on nearly all US sales of the van I was looking for.
All said and done it took about 4 months to find my exact GMC dream van. I could have loosened my list of must-haves, but I felt like I picked those for a good reason and I wanted to stick to my intentions. I found the van on the other side of the country and put a deposit down over the phone, then drove my Subaru out to Massachusetts and solicited the help of friends and family in the area to shuttle me around as I found a buyer for the Subaru and took delivery of the van.
2 Years Living in My GMC Savana AWD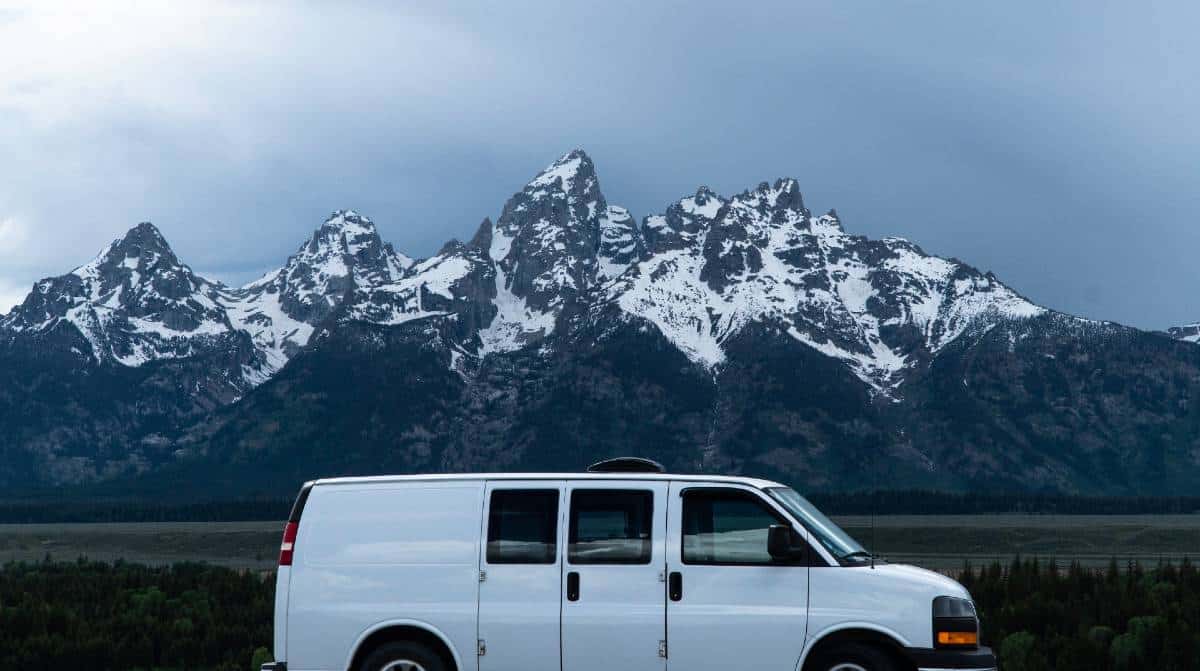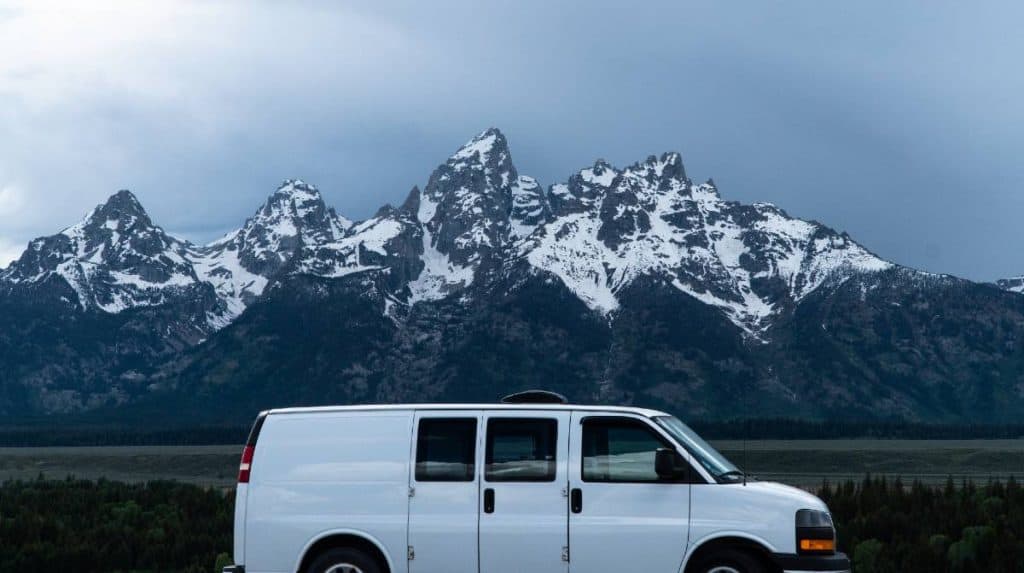 It's Rarer Than I Thought
So, after a year of building and a year traveling on the road, I've found that the H-1500 Savana with AWD does not just have a few extra driveshafts, it also has a completely different chassis and suspension system than all the other versions of the Savana and Express.

This was a bit disappointing to learn. In practice, it means that I need to be careful about bringing my van in for service and to make sure they know they are working on the AWD version and that you can't simply swap parts between any other Savana or Express. I did find a mechanic in Colorado who specializes in this variation, and it was a clear choice for me when I decided to lift the van an additional 2-3″.

It might be worth noting that I lifted the van because for some strange reason the AWD versions of the Savana came lower from the factory than the 2-wheel-drive versions. This was an extra $1,000 that I wasn't expecting to spend but found it to be somewhat necessary, as I was often scraping my bumpers on steep driveways, and certainly on the rocks along the forest services roads in Utah.

Because GMC doesn't make the AWD version anymore, some parts, like front drive axles or seals might be more difficult to find and their supplies are dwindling. I would expect that my choice to pick this particular AWD van might change by 2025 when parts become more expensive or rare.
The Gas Mileage is Surprisingly Good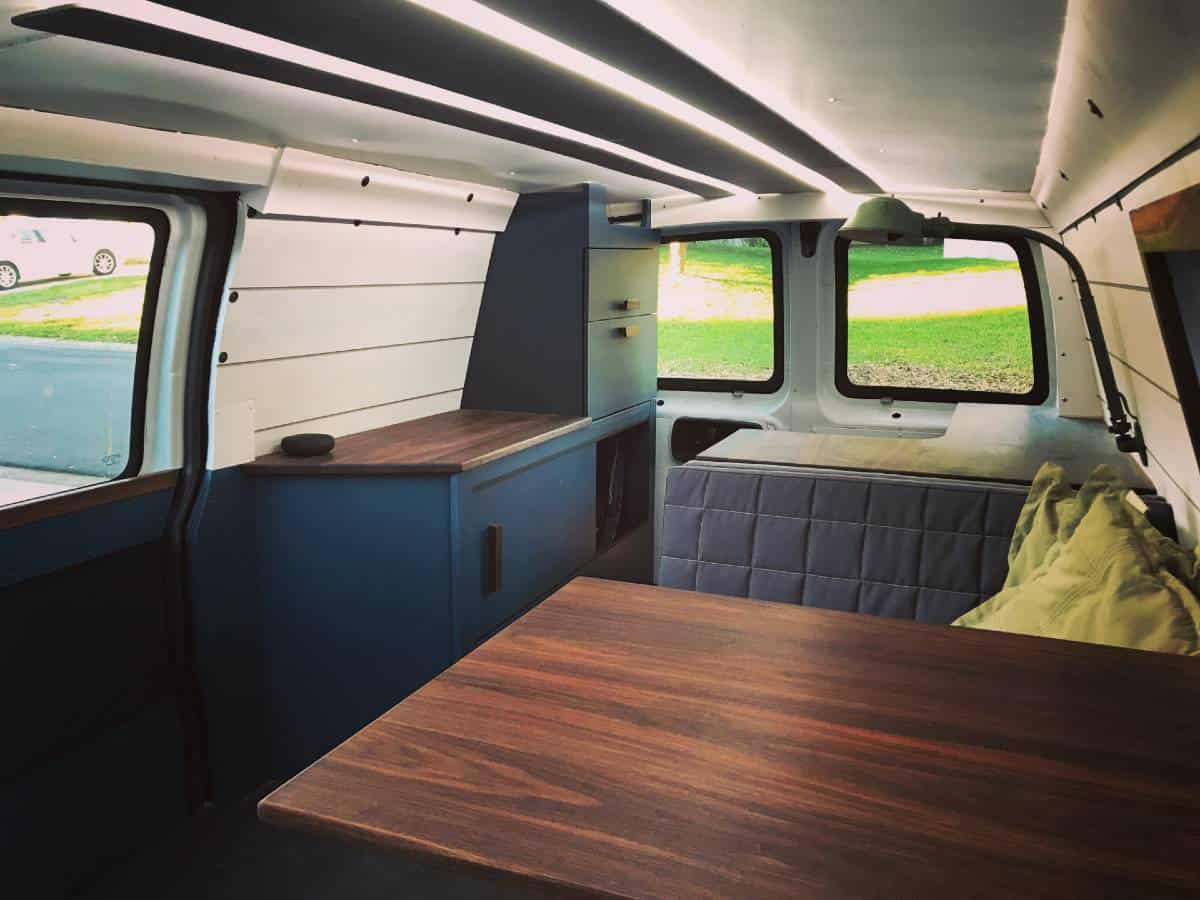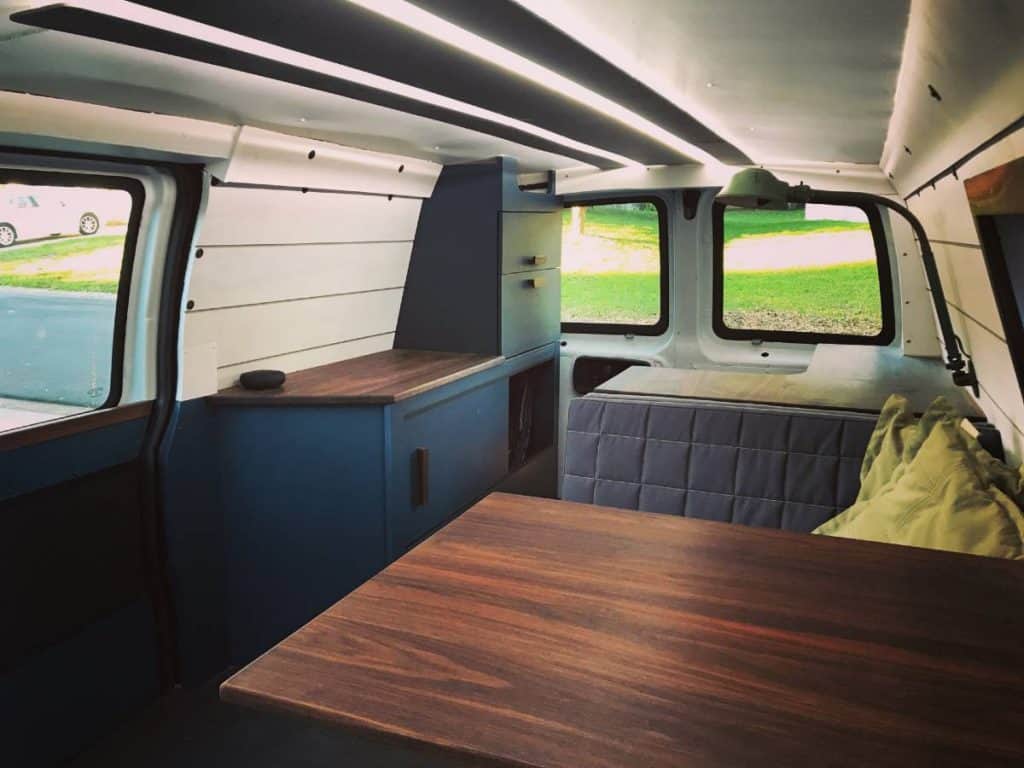 The van is only rated for 17mpg on the highway and 14mpg in the city. I found that when it was at stock height, on regular tires, I could get between 18 and 22mpg highway when I lock the cruise control at around 57-62mph. This is also a confirmation that cruise control is amazing and can even save you money!!

When I lifted the van, added larger tires and a roof rack, the mileage went down to 15-16mpg highway and 12-13mpg city. So I lost about 3mpg overall, which is a lot and represents real money, but for my purposes, it was well worth it for the peace of mind that ground clearance and 10-ply tires provide on backroads. And, when compared to other vans or trucks, the mileage is still reasonable.

My van also has a 5.3L flex fuel V8, which means I can run the van on up to 85% ethanol. Now, this fuel is not any more eco-friendly than petroleum-based fuel, (and is often impossible to find) but it is cheaper and perhaps the way the engine processes fuel gives me slightly better mileage when considering the mileage reports of friends with other similar vans.
It's Reliable
I've had no problems in the last 30,000 miles, except for a broken control arm, which was caused by a seized bolt when working on lifting the van. I opted to replace all the fluids (transmission, oil, differential, transfer case, etc.) when I brought the van in for the suspension upgrade as a preventative measure, but I wouldn't call it unusual for a van approaching 80,000 miles.
Similar vans have been run by family members for decades. I've found that regular problems with these vans include:
– Transmission overheating (make sure to change your fluids)
– Leaking driveshaft seals (make sure to keep an eye on your seals)
– Rusted suspension components (try not to buy from coastal areas with salt, and consider an undercoating and regular washing.)
All in all, these vans are made for long-term abuse and high miles. If you keep an eye on your investment and opt for some preventive maintenance, you shouldn't have any major issues. And, if you do, every mechanic around you will feel comfortable working on it, and can probably find a used part.
Challenging to Build Out the Inside of the Van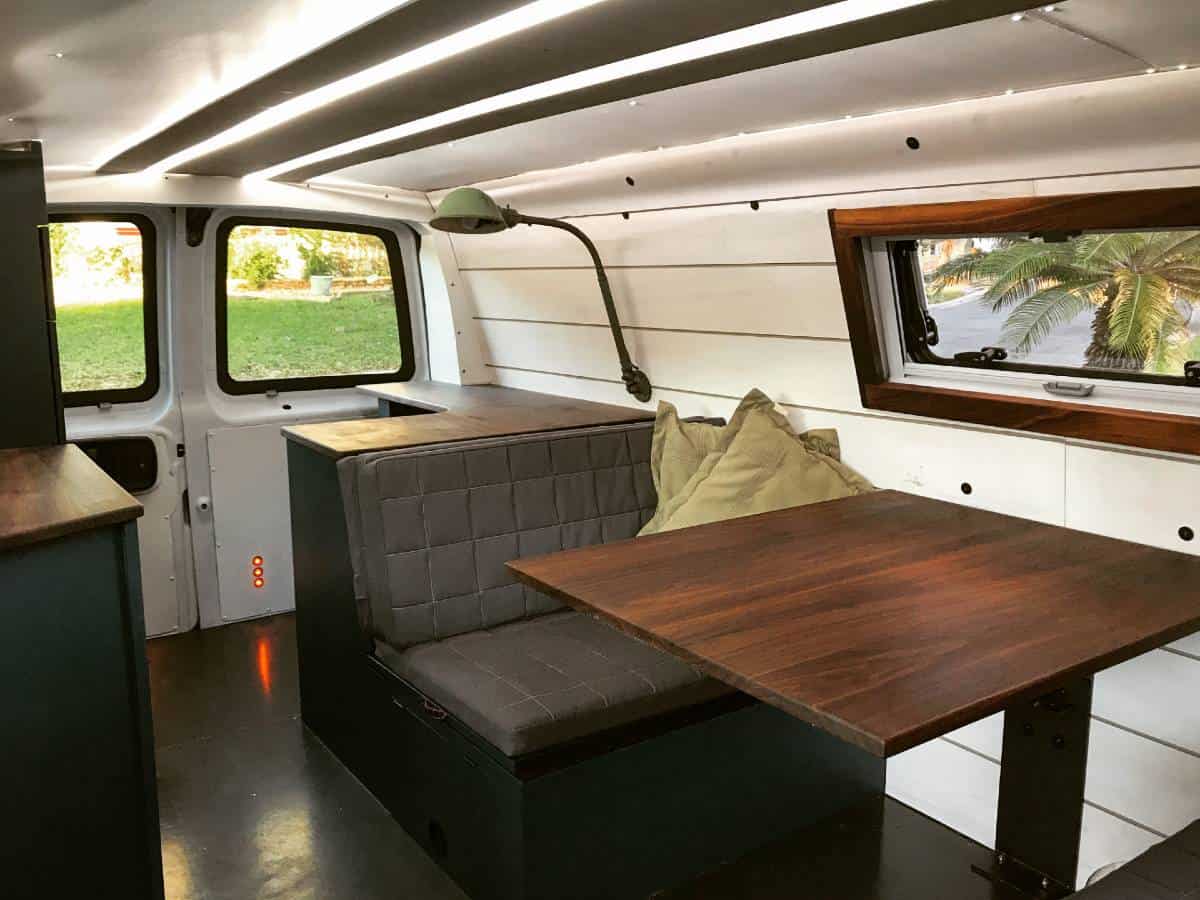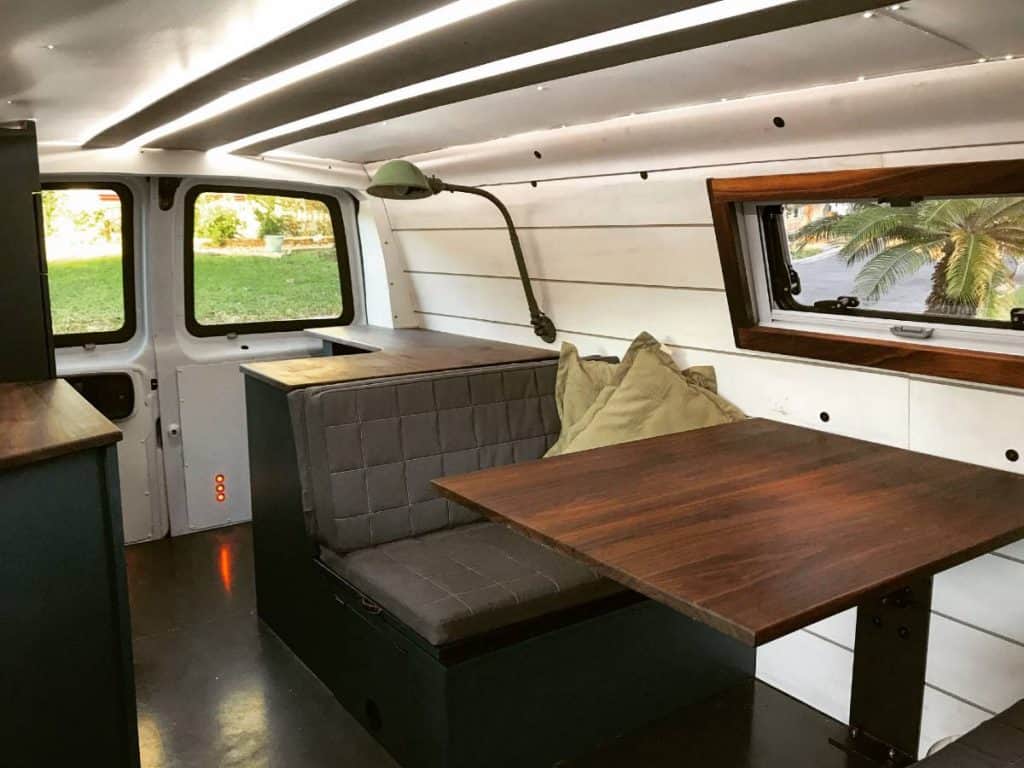 This van is short and thin, and curvy. This made it extremely time-consuming to design a comfortable spacious interior. Every single piece of wood and cabinetry needed to be customer scribed and fitted to every other piece around it.

I could have 'cut corners' and maybe people do, but when you start with such a relatively small space, you can quickly find yourself feeling claustrophobic — something you'd be less likely to feel in a Sprinter or Promaster with their relatively straight and flat walls.

It's not that I wouldn't recommend the van for this reason, but it is something to consider. Just because the van is smaller does not mean it will take less time to build out. It may even be the opposite.
It's Stealthy and Adaptable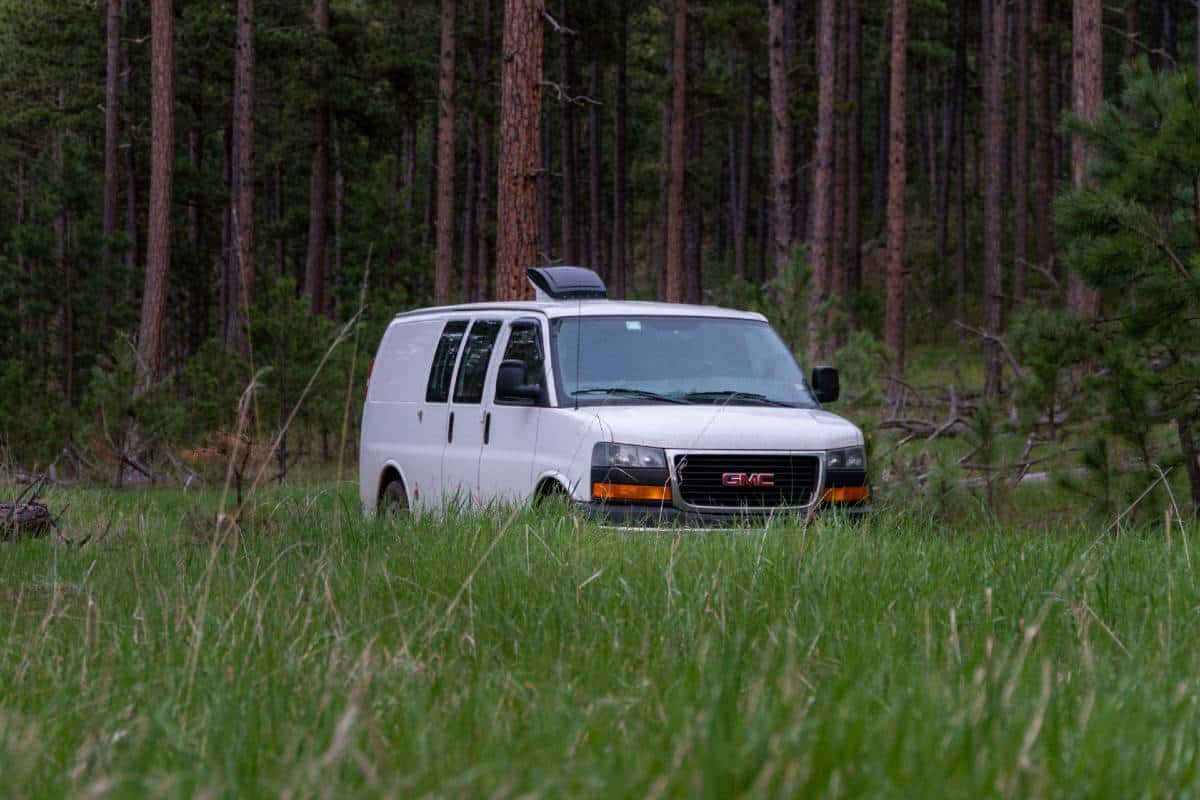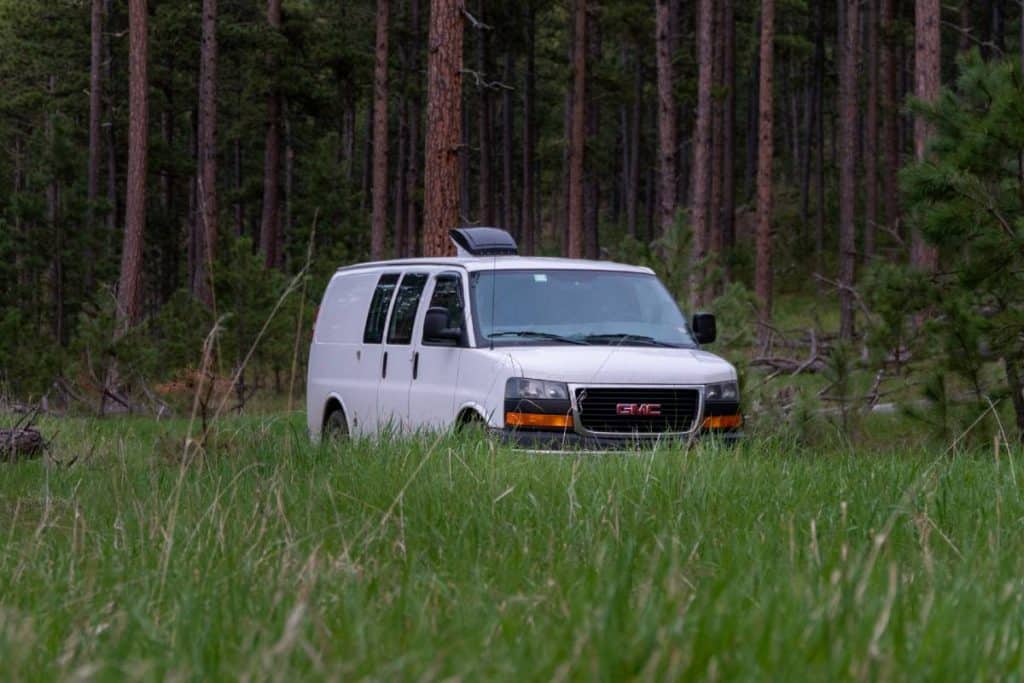 Because there are hundreds of thousands of these vans on the road, most people will assume that your van is just like all the others: contractor and delivery vans. This has certainly contributed to my ability to stealth camp in cities without problems.

The fact that it is short and low (relative to Sprinters and Promasters and Ford Transits) means that its center of gravity is low, making it more maneuverable off-road, easier to park, and less likely to hit something overhead. In some municipalities, they have parking restrictions based on the height of your vehicle, which is something I'll never have to worry about, but your friend in the Sprinter might.

The Savana and Express are also adaptable due to a robust, long term aftermarket that exists for uplifting and building out these vans for contractors, off-road, and travel enthusiasts, which allows you to build and modify your van as you need, part by part.
AWD is Extremely Capable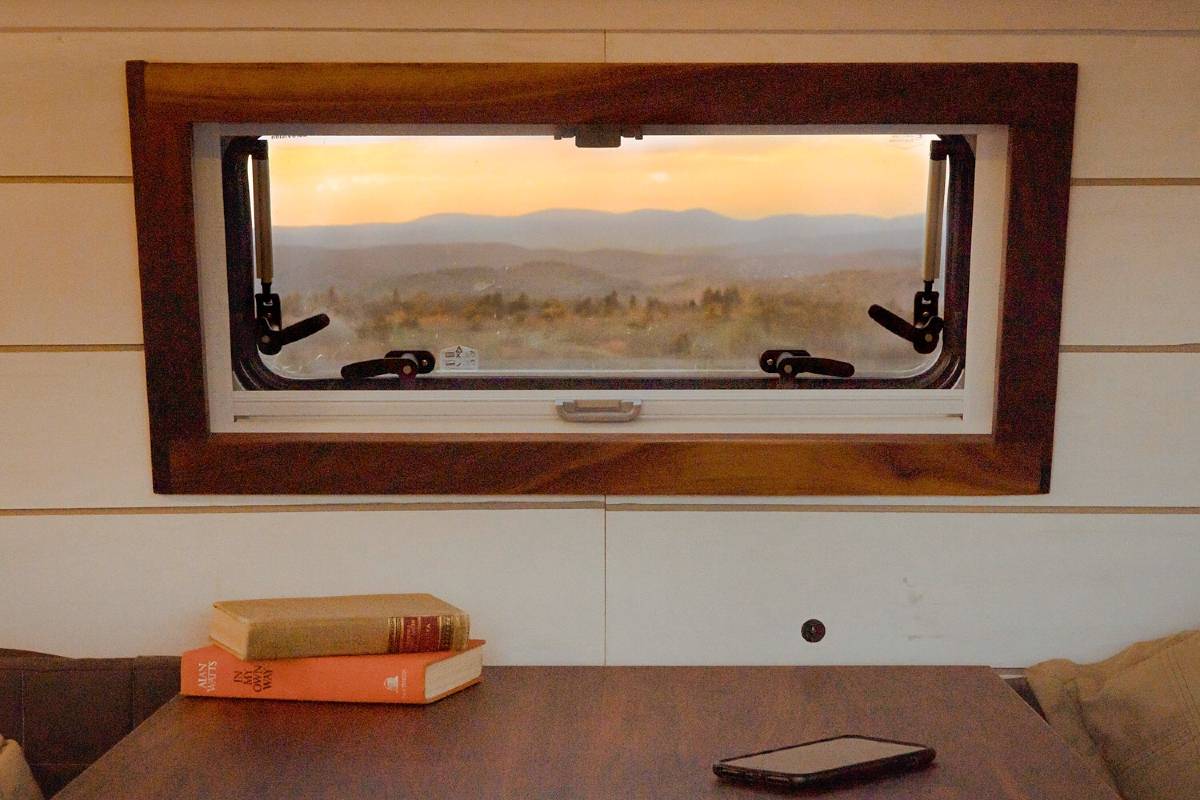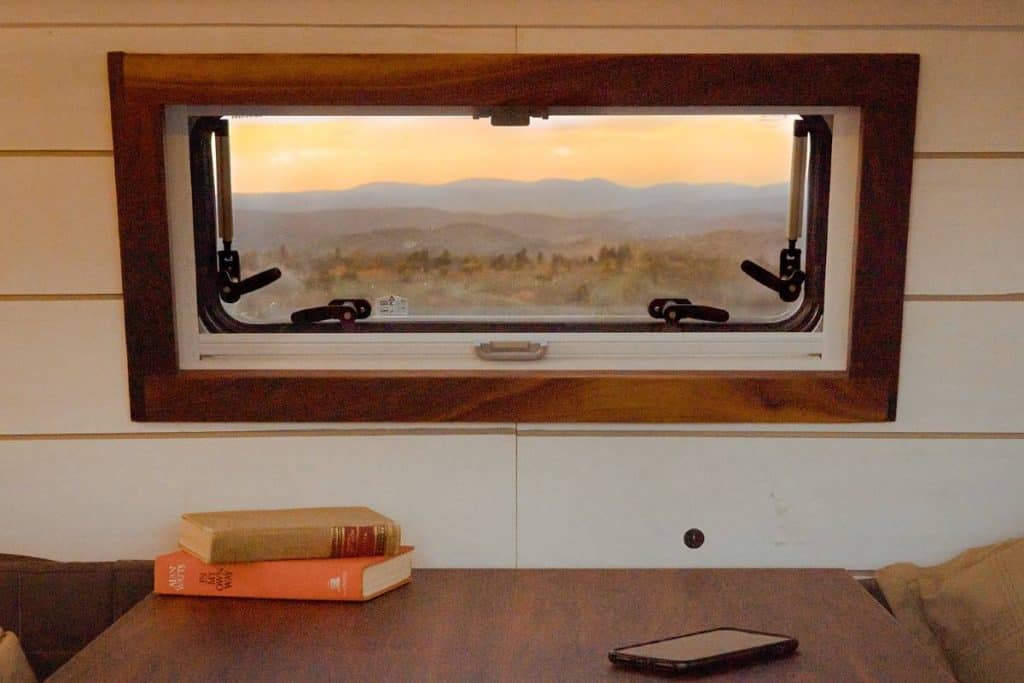 I'm still learning about the mechanics of different AWD systems, but I can tell you that it is surprisingly versatile and capable. Most importantly, AWD gives me constant stability control across all tires, particularly on slippery roads. My van can mechanically transfer torque from slipping wheels to any other wheel that still has grip, on the fly, almost instantly.

I don't have a locking center differential like a selectable 4×4 system with 4Hi and 4Lo, which means that in steep and extremely rocky terrain, my tires might not be able to push the vehicle over an obstacle. But let's be honest, are you planning on rock crawling, or just trying to get up that sandy/snowy/muddy road to a campsite?

With AWD, the system is always on and requires nothing from me but a steady hand, as it adapts to changing road conditions. Most traditional 4Hi/4Lo systems can only be turned on manually once you are already in a slippery situation and should expressly NOT be used on paved roads, as you can destroy the system.

In summary, 4Hi and 4Lo are great for off-road and not at all good for on-road. Whereas, AWD is great for on-road and pretty good for off-road too.
So, should you get a GMC Savana with AWD or something similar?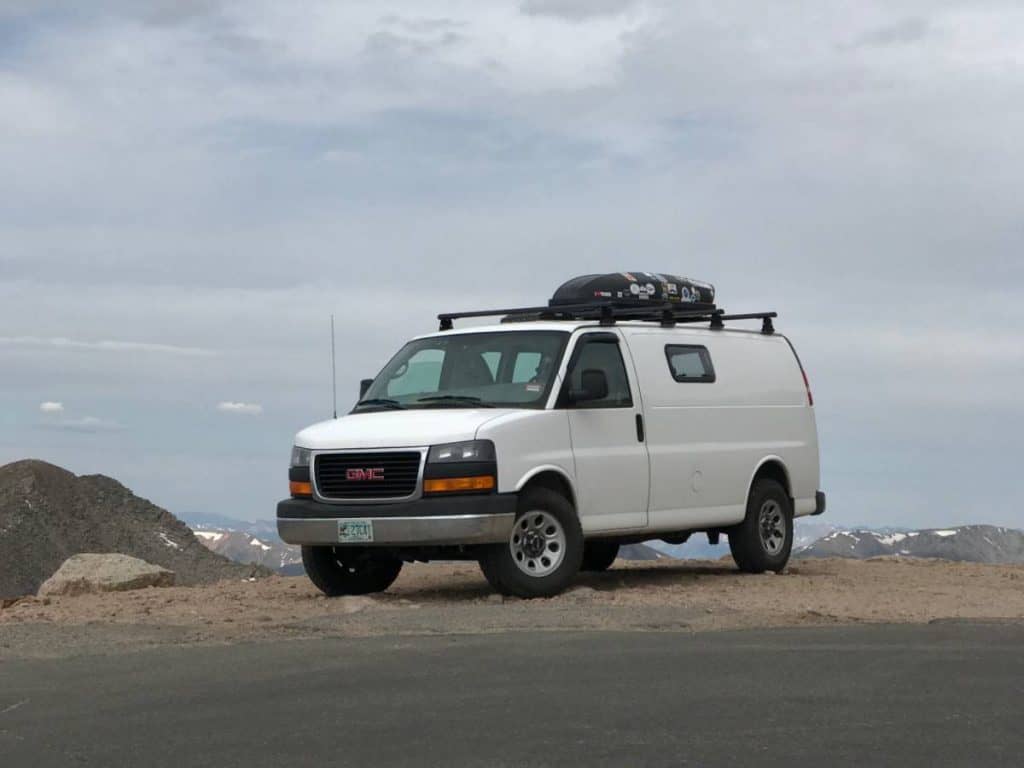 As I mentioned at the top, your perfect van will depend on your own needs and perspective. First, settle in on what's important to YOU and your adventure. There are lots of variations and options out there, and doing research here on Gnomad Home and other blogs, (like mine!) are going to help you familiarize yourself with the options for fulfilling your needs.
I think that building on a GMC Savana or Chevy Express as your base can be both effective and affordable. Because they are so common, generally, you can find a quality, empty cargo for way less than an equally-aged Sprinter.
Even without the AWD, these are still capable trucks that can be serviced at just about any mechanic shop in North America and can be modified or built up over time if you're not ready to take the plunge all at once.
GMC or Chevy cargo vans come in so many varieties and options. I was glad that one existed that satisfied so many of my desires, but it's worth remembering that you don't need a specific van to take part in, or enjoy the benefits of a life of freedom on the road, just an open mind, and a kind heart.
Read more in the "Why I Chose My Van" series…