Hi there! We are Danielle and Tommy from @SlowCarFastHome. The two of us and our two dogs have been traveling full-time in our 1992 Toyota Odyssey RV since 2017. We have traveled all across the US, Canada, and the Baja Peninsula in our trusty Toyota, whom we affectionately named Nigel.
Now that you know a little about who we are and what we live and travel in, we feel it's important to share that we firmly believe that there is no such thing as the "perfect" adventure rig, and there will be pros and cons to each vehicle you consider. You want to base your choice off of your own personal needs in order to be comfortable living a somewhat uncomfortable lifestyle.
It's also important to share that the first vehicle we traveled in for weekend camping trips was a small van. We couldn't stand up fully in the van, and we had little to no space for us or our two dogs. Looking back, we were lucky to have the opportunity to dip our toes into the vanlife world to better determine what we both realistically saw ourselves traveling in.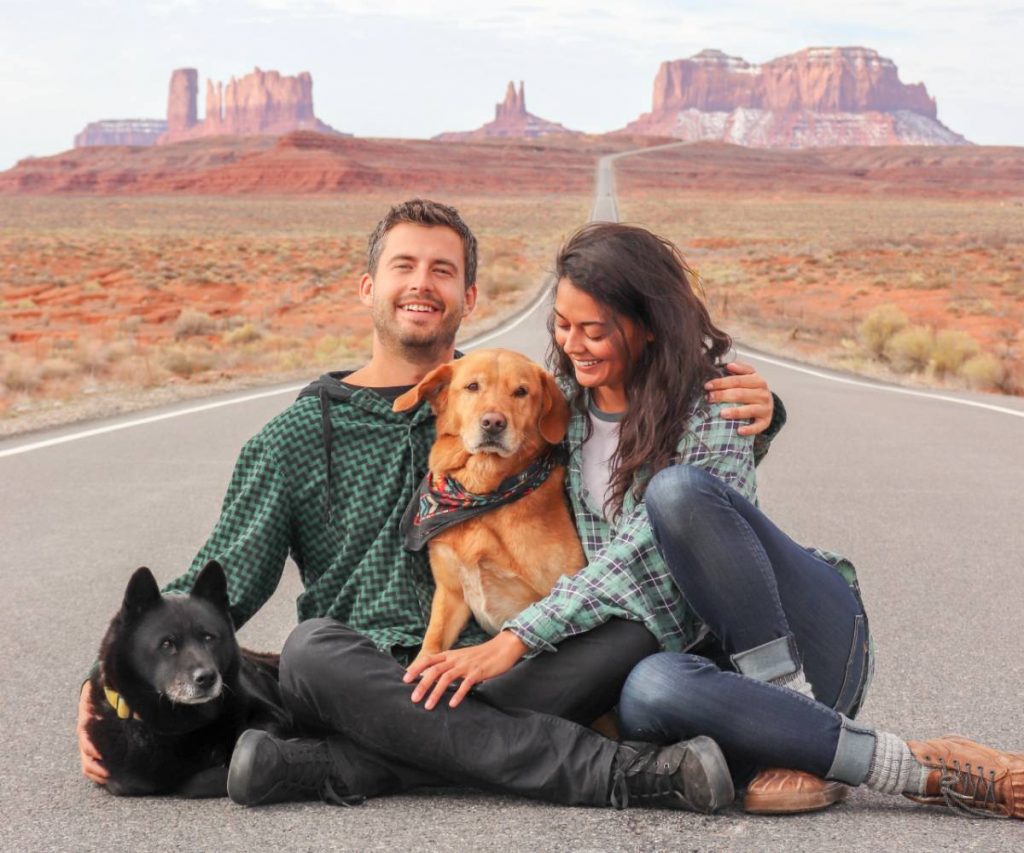 So, after our experience with the van, our goal was to find a rig that checked off enough boxes of realistic wants and needs for our future home on wheels. Here's what our "must-have" checklist consisted of:
Tall enough for Tommy to stand up fully
Bathroom
Enough space to build storage to run our longboard business (@LowTideLongboards) from the RV
Lots of natural light
$8,000 budget
Doesn't need a ton of mechanical work
Small enough to park in most regular parking spots, and in cities
Separate sleeping area from living room
Side note: we always intended on buying a fixer upper that we could make our own, so the interior was not a huge concern of ours.
Finding Our Home on Wheels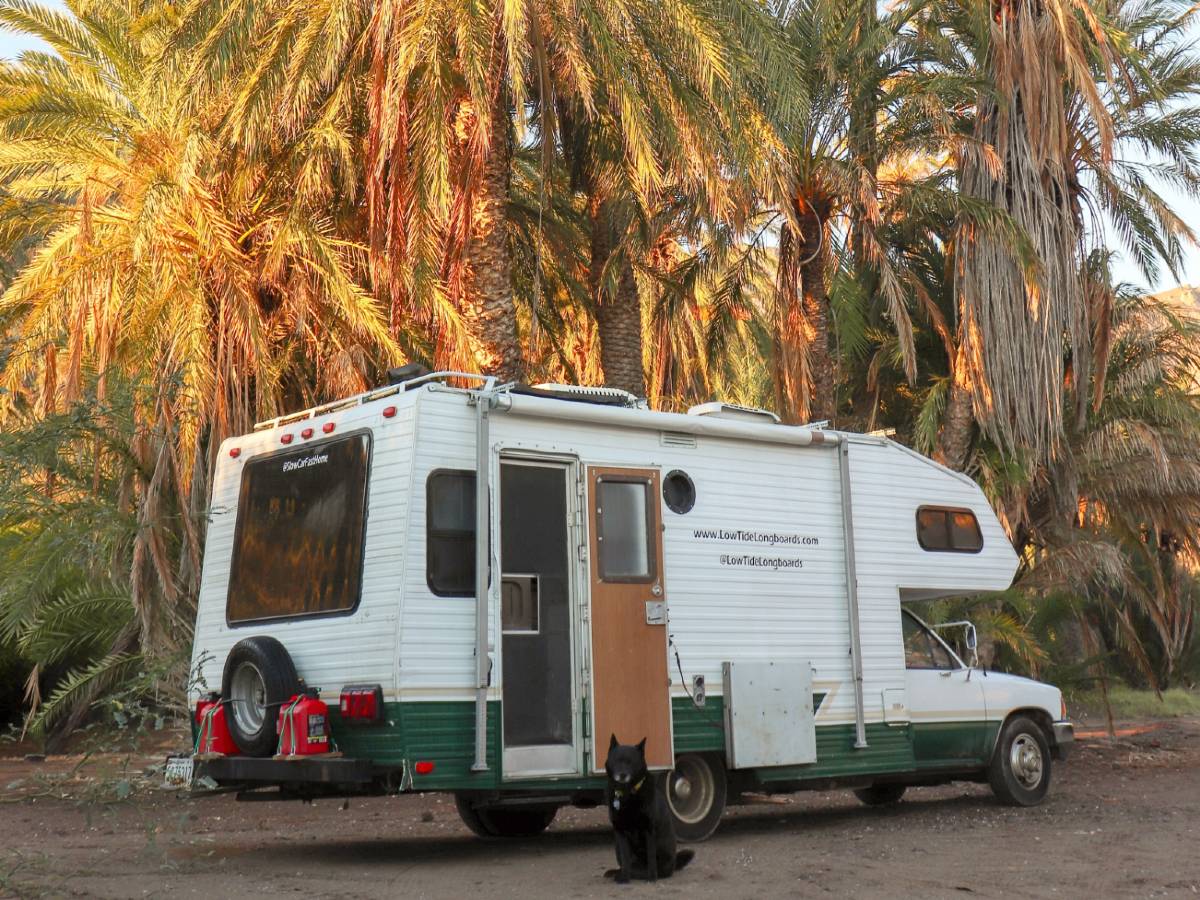 We knew from the beginning of the search for our ideal RV that we wanted to buy a Toyota because of the long life and reliability of these trucks. The most recognizable feature of our RV is the huge picture window in the back. The back window, low mileage, interior height (tallest point inside is 6'3"), and the short length of this RV (22ft long) are what caught our eyes from the get-go.
We scoured the internet for months looking for our future adventure rig. We searched through just about every site you can think of, and went to look at several different Toyota RVs that were at local used car dealerships. We finally found our rig on RV Trader, listed well above our price range at $11,500. The price tag didn't scare Tommy away. He bought a one-way ticket to Washington State where the RV was located, took our $8,000 of RV savings, and flew out to take a look at the RV.
Buying any used vehicle, let alone a used RV, can be scary. You don't want to buy something that isn't reliable or will breakdown immediately. So Tommy's dad flew out to help him. They haggled the sale price down to $7,500 due to water damage in a small area within the interior, and the RV was ours!
What We Love About Our Toyota RV
1. Plenty of Living Space
Although it's still small, the amount of space in the living area really makes our Toyota feel like a home. We have a separate area for sleeping and relaxing by having a stationary bed above the driver and passenger seats, and a big L couch in the back of the RV. The couch doubles as a spot for the dogs to sleep at night (and while we are cruising down the highway!).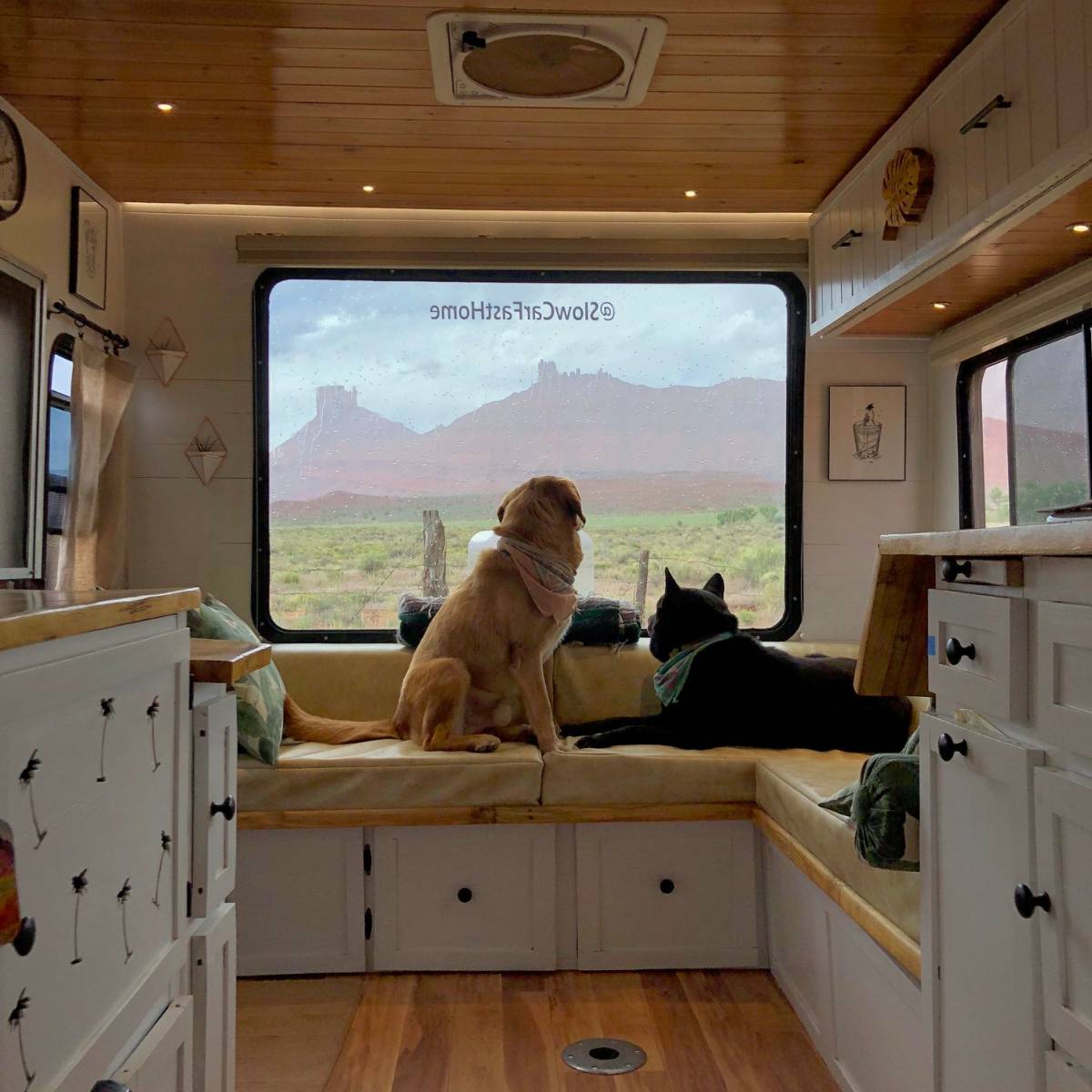 2. Compact Size
The Toyota RV is right in the category of "mini" RV. It is 22ft long (for reference, a 170" Sprinter van is the same length) which allows us to be able to park almost anywhere we can fit. We have overnighted in urban areas and residential areas without a problem. The only time we have issues with parking is if there are specific signs that say "No RV Parking". Two years on the road and we've never gotten a parking notice!
3. Reliability
It's a Toyota! If you treat these trucks right, they'll last forever! Well, maybe forever is a stretch, but if you keep up with maintenance you'll typically be golden. The chassis of this RV is built on a very common 90's Toyota Hilux. Which means, parts are inexpensive and easy to find, and it is not difficult to find a shop that can work on the RV when needed (you will just have to check to see if their garage doors are tall enough and that they have a lift heavy duty enough to pick up a motorhome).
4. Easy to Drive
We are often asked how this Toyota handles while on the road, and the truth is it drives like a normal truck, albeit a long bed truck, but it doesn't feel like we are driving a big clunky RV. We have large blind spots when merging into traffic, but we can see straight back to the cars that are driving behind us with the big back window in our rear. And, for all the people that will assume Tommy drives the majority of the time, it's quite the opposite in our rig!
5. Low Cost
As mentioned previously, we had a relatively low budget for an RV, but that's not always a bad thing. We saved up money for the RV itself, and then saved up more money once we purchased it to do the complete renovation of the RV. Although, since 2016 (when we purchased our Toyota RV) we have seen the sale prices increase as this lifestyle gets more and more popular!
6. Good Gas Mileage (for an RV!)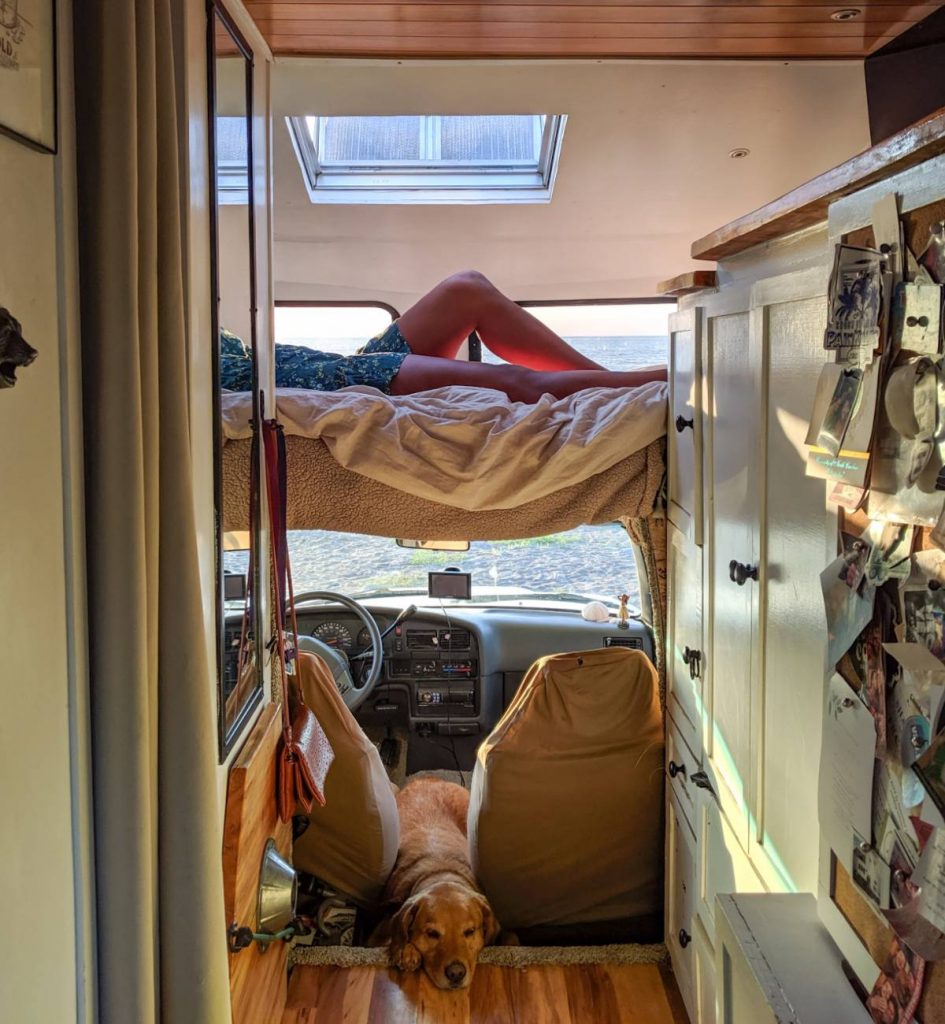 Gas mileage can range anywhere from 12mpg-20mpg depending on which Toyota motorhome you find. We are right in the 12-14mpg range, but we also have the largest version of a Toyota motorhome. This gas mileage may seem like a con to some, but for an RV these numbers are great!
7. Community
There's a really rad unexpected community around these older Toyota campers. When you see another Toyota motorhome driving down the highway, a wave and a honk will always follow. We've had the pleasure of meeting up with 6 Toyota motorhomes randomly driving down the Baja peninsula, and we all pulled off to meet each other and tour each others rigs – if you are interested in learning more, finding listings, or just interested in the community itself join the Toyota Motorhome Club – TMC on Facebook!
Some Things We're Not Crazy About
1. Not Stealth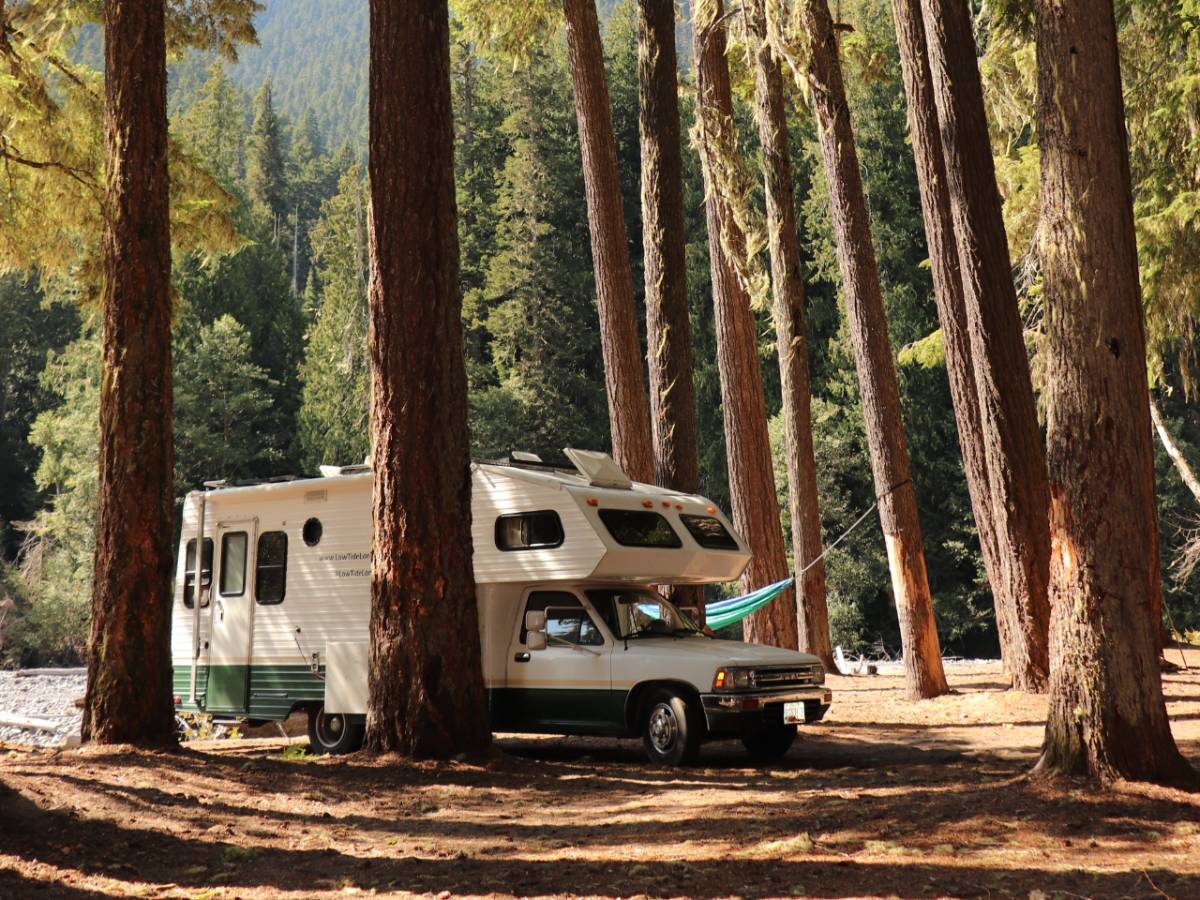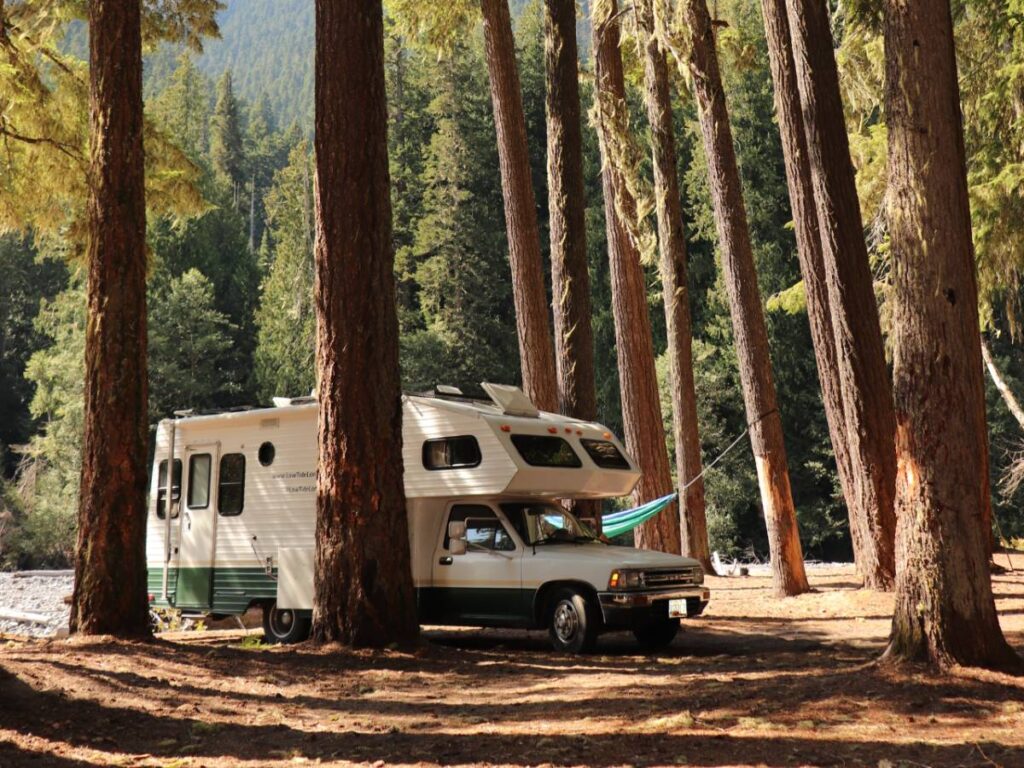 An RV is not a stealth vehicle. Although there are ways around this "con", we just simply do not blend in well on streets, unlike cargo vans such as Sprinters, Transits, Promasters, Nissan NV vans, or even older Chevy vans. With that being said, we have only ever been woken up by a knock on the door once during our two years on the road.
It's more about knowing how to stealth in a non-stealth vehicle. So, things like knowing where to park, how to black out your vehicle's windows, and knowing not to frequently enter and exit the RV in plain sight will open up a world of places where you can stealth camp in a non-stealth vehicle.
2. Slower Than the Average Van
"How fast can this thing go?" This is another one of the more frequently asked questions we get. We have a V6 engine, so it's no surprise that we are an underpowered vehicle. We generally never go over 65mph (unless we are on perfectly flat land or going down a large hill). And we are okay with that! We are in no hurry to get anywhere fast, so we end up seeing a whole lot more than the vehicles that are speeding past us at 80+mph.
3. Must Use Dump Stations
Being a completely self-contained vehicle is amazing, but you have to take the good with the bad. The "bad" being the inevitable fact that you'll have to plan to empty those tanks that allow you to be self-contained, and that means frequenting dump stations when needed.
Some dump stations are free and others you must pay a small fee to dump your tanks (use sanidumps.com to find free or paid dump stations). These stations are not as terrible and scary as most people will try to warn you of – it's a simple process, and only takes a few minutes.
4. Low Clearance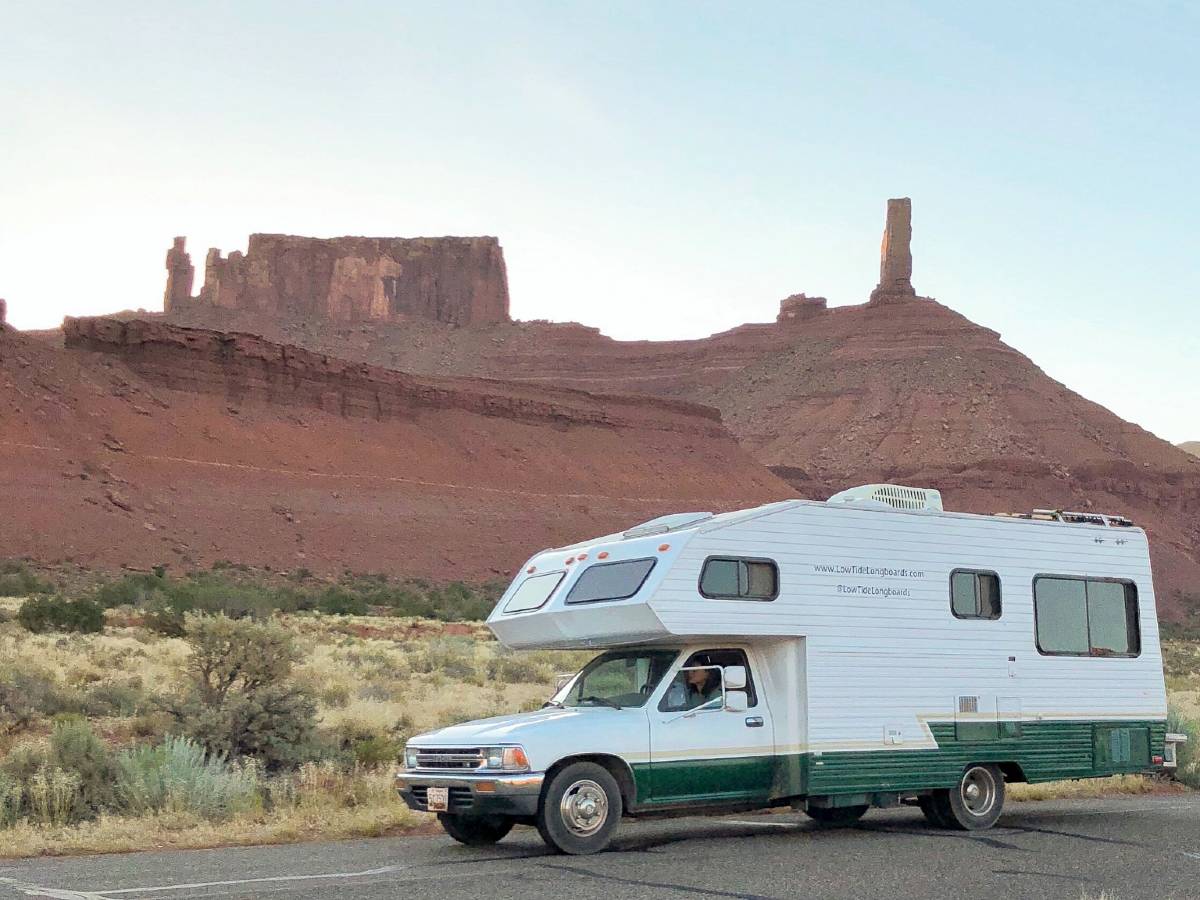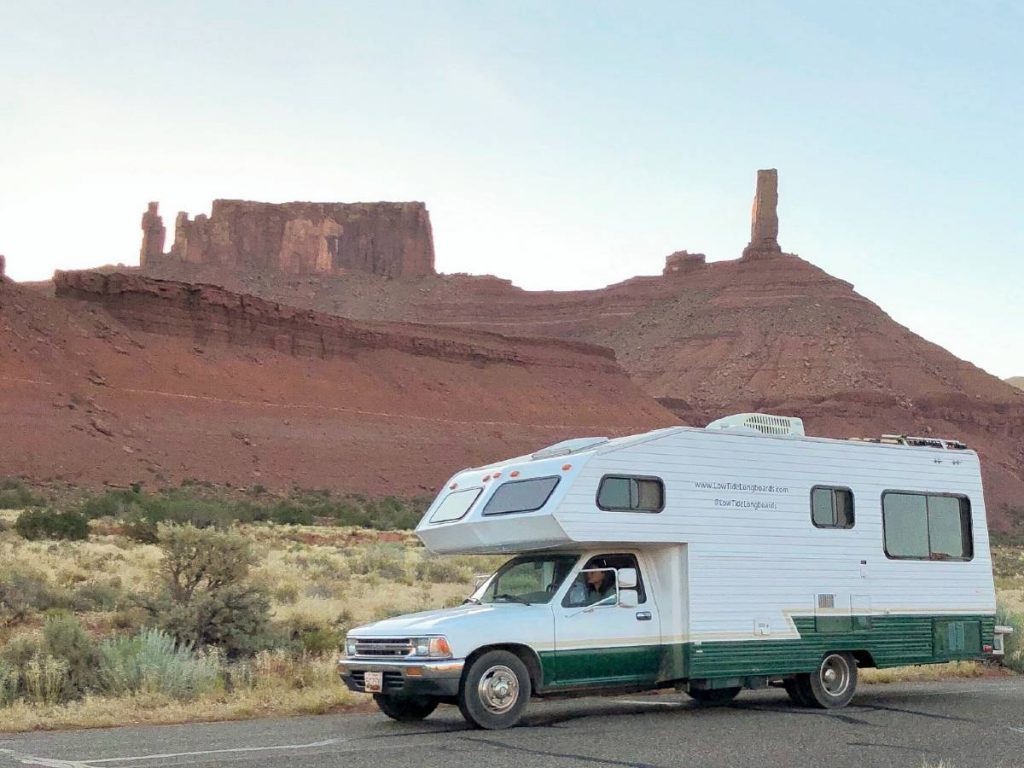 Most Toyota RV's (excluding the rare unicorn 4×4 versions) are relatively low to the ground, so access to some wild camping spots may not be possible. We haven't had a ton of issues with this (Nigel handled like a beast in Baja!), as we always scout ahead and there are two of us to navigate through some of the more gnarly backroads, but it's definitely something to consider. The dual tires on the rear axle have helped us tremendously while on roads we probably should not have been on.
5. Cramped Cab
The drivers cab in these rigs is pretty tight, and that's probably an understatement. The truck these are built on is a two-door Toyota Hilux. These little trucks weren't exactly built for luxury or comfort. We are both tall people, so we often joke our legs look like we are driving a clown car!
6. Challenging Gutting and Rebuild Process
This may be more relative to our own experience. I should start by saying that we did not know what we were getting ourselves into jumping into a full gut and rebuild project. We ran into a lot of problems gutting the original layout, with needing to fix and repair issues that come with a 20+ year old vehicle. We had water damage, soft spots on the subfloor, and carpet to remove anywhere and everywhere you could imagine.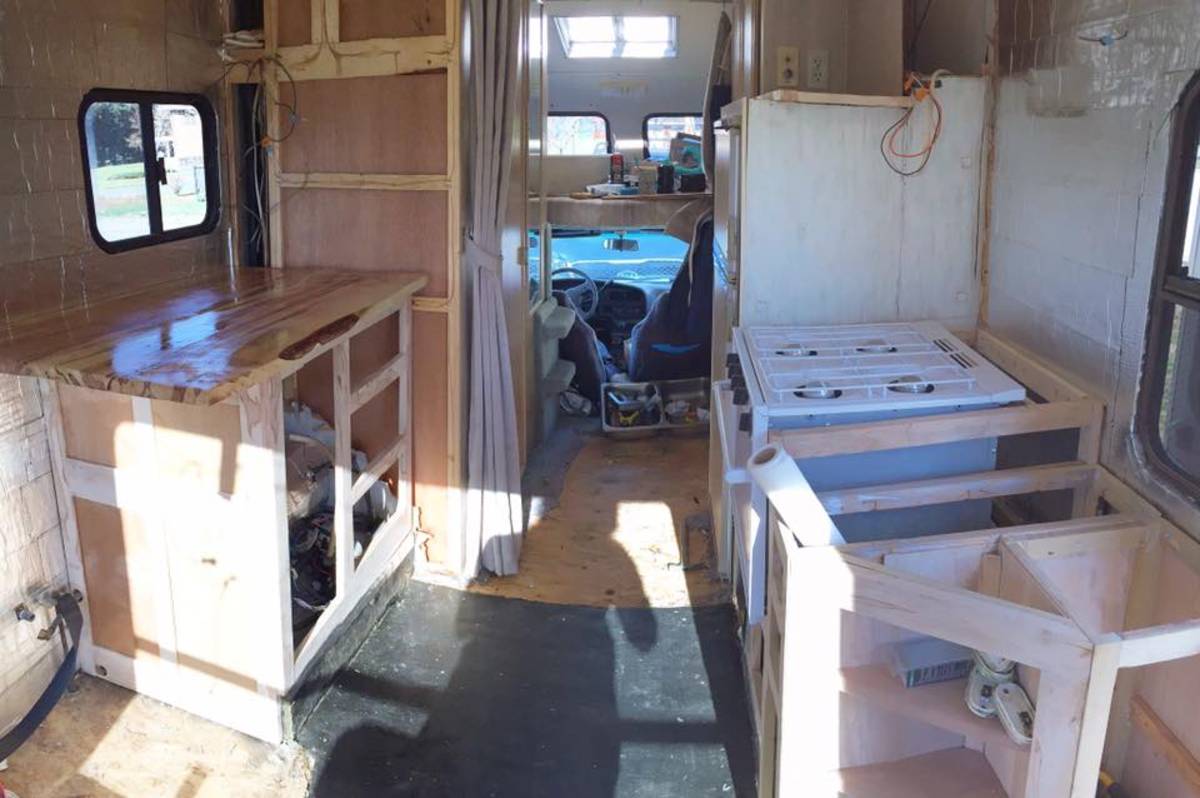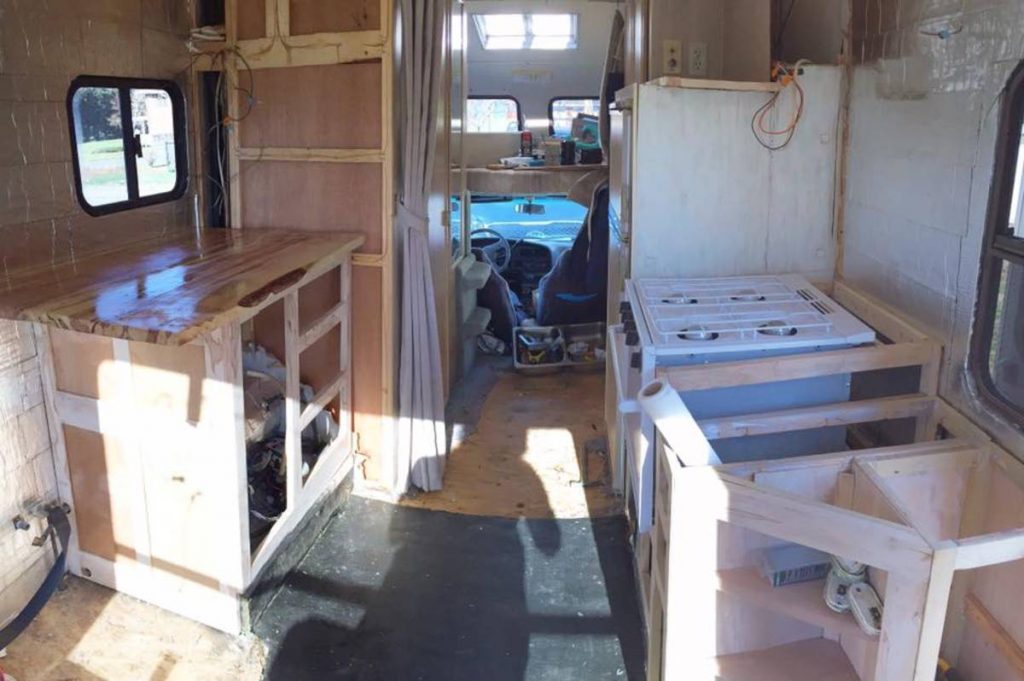 The rebuild went pretty well after learning the basics and just winging it 80% of the time, but the hardest part about rebuilding vehicles like this, is the lack of square-ness in the building space. After the overwhelming need for "perfection" passed, things got much easier for us.
7. Wider Than a Van
Our Toyota is the tallest and widest version of these motorhomes. The width mirror to mirror is about 7.5ft. We haven't had any issues with the wideness of our RV per se, but it is something we tend to notice more often than we initially thought. Width of the RV has been more noticeable specifically on the East Coast, or when we were traveling in Baja in some of the smaller towns with narrow roads.
Find the Perfect Vehicle For You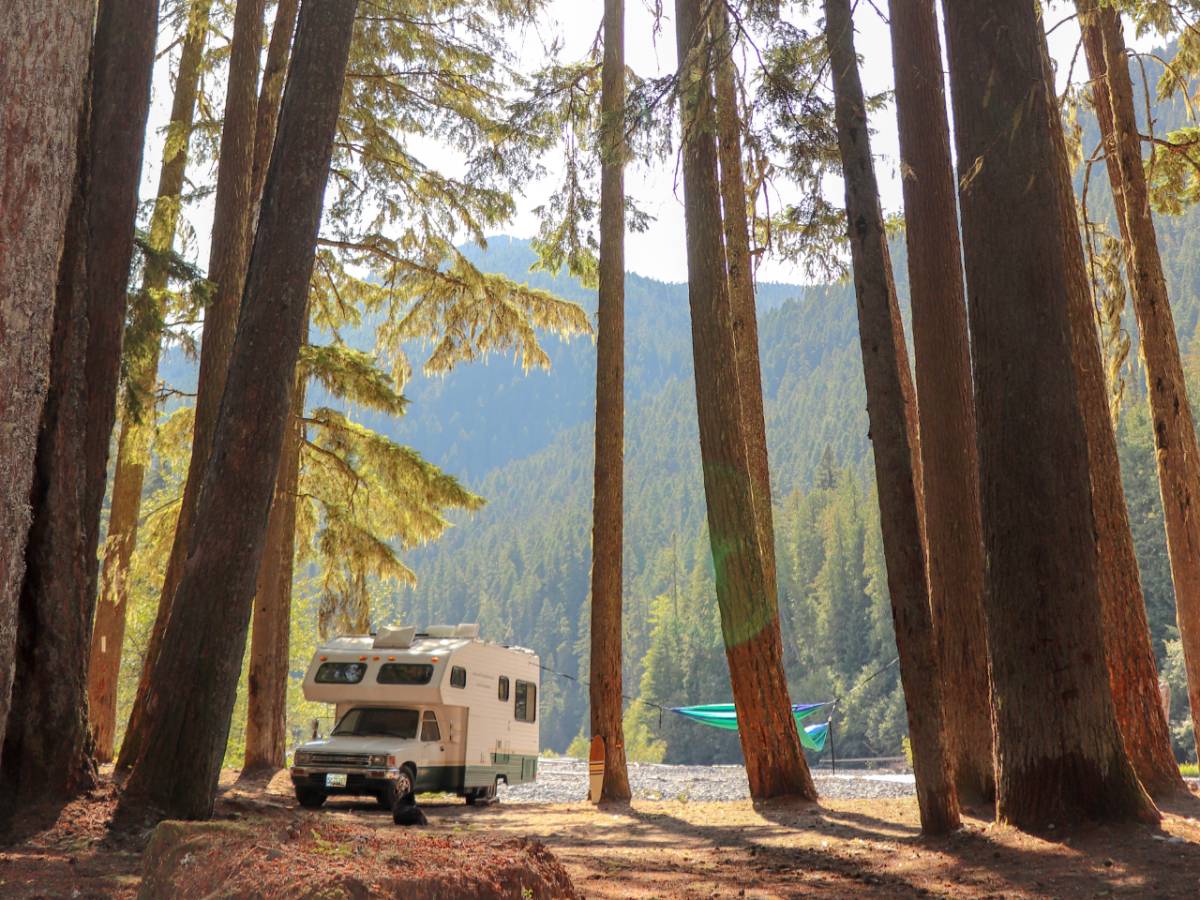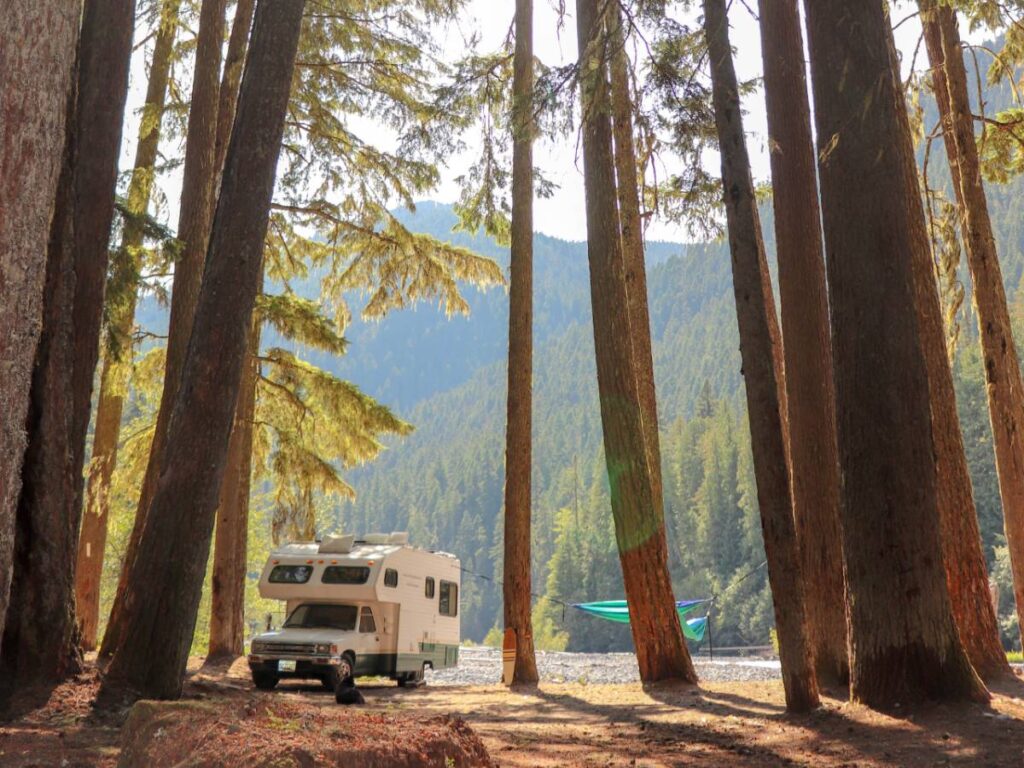 We often talk about other adventure vehicles that may suit our needs in the future, maybe something smaller or maybe something with four wheel drive. But then we always circle right back to how comfortable the Toyota RV is for actual full-time travel. It truly is hard to beat the space we have created in a vehicle that is quite tiny and immensely capable of travel all over North America.
Our best advice for searching for your own adventure vessel is to always be realistic. Set all the trends aside, and find a vehicle that meets your budget and your personal needs.
Read more in the "Why I Chose My Van" series…